Whether it's a tiny house or a grand apartment, the Entryway of your house is the first thing which the visitors notice when they first step into your house. The Entryway also creates an impression about your house. A beautiful and well decorated Entryway Design makes your home feel more warm and inviting. It also provides comfort to your guests and create a good impression about you in their minds. But it is very important to know the correct sequence in which you should organise all the things to make your Entryway Interior look more welcoming. 
Hang a Mirror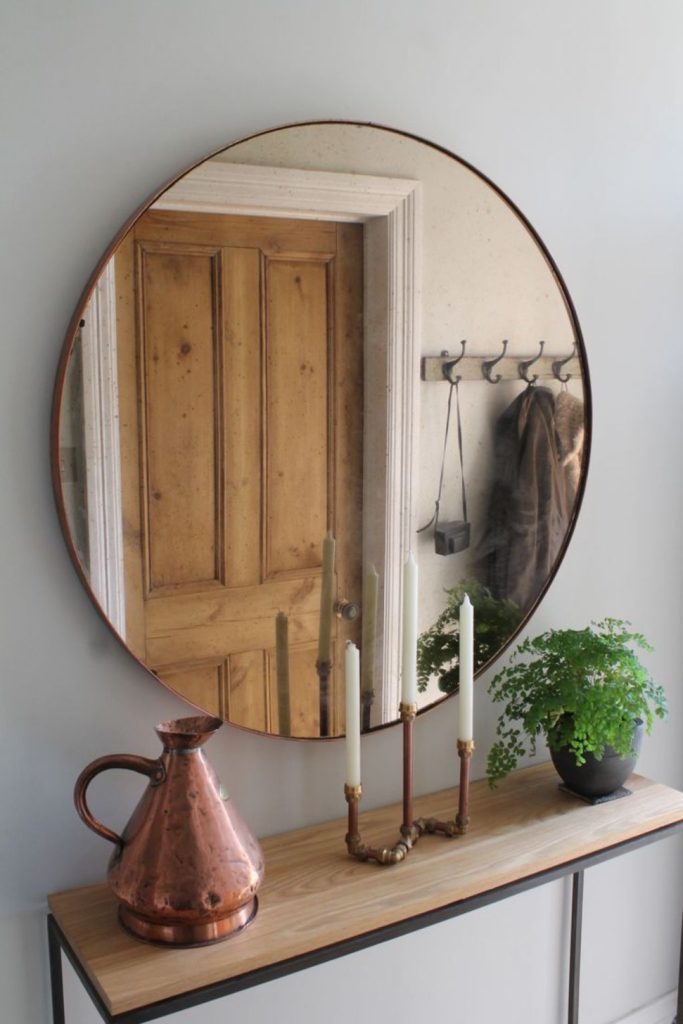 source: pinterest.com
It is a great idea to hang a mirror somewhere near your front door. It will look more good if there is small table or chest below it. You can also go for foyer tables. Mirrors should be of the same height as that of the foyer tables. You can decorate the tables by placing a beautiful candle stand or a show plant. However if your room has a high celling then it is better to go for tall mirrors. This will make your Entryway appear more stunning. However it is not recommended to place the mirror directly across the front door. It should be fitted on the wall perpendicular to the front door. The best advantage of putting up a mirror near the Entryway is that you will be able to do a last minute check-up on your dress, hair and makeup before going out. You can also place your useful accessories such as car key or house key on the table below it so that you don't forget to take them before getting out. And of course it gives your house a classy look.
Use Wall Hooks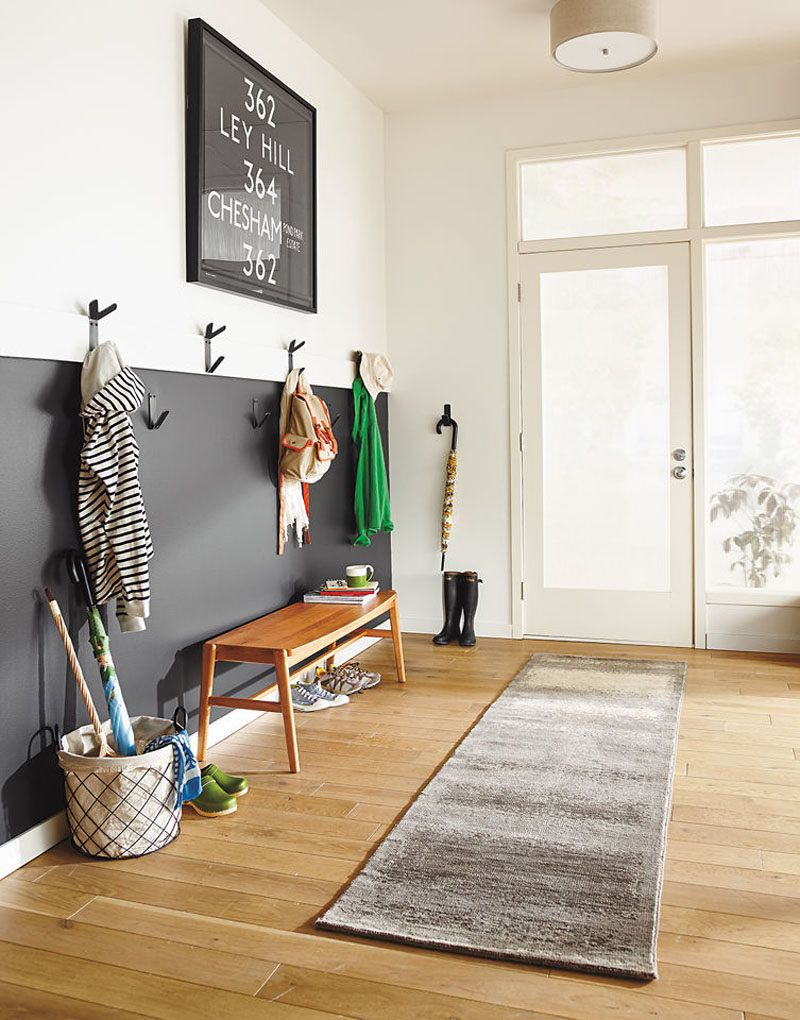 source: pinterest.com
You can fix wall hooks on the door just beside your Entryway. This becomes the comfort zone for your guests. They can hang their coats, hats and bags on the hooks. You can stick your favourite plaque above the hooks with a welcoming message. This gives a warm welcome to all your visitors. You can keep a basket where your guests can keep their umbrellas. An additional long bench increases their comfort as they can keep their bags which don't have slings on it.
Provide Seating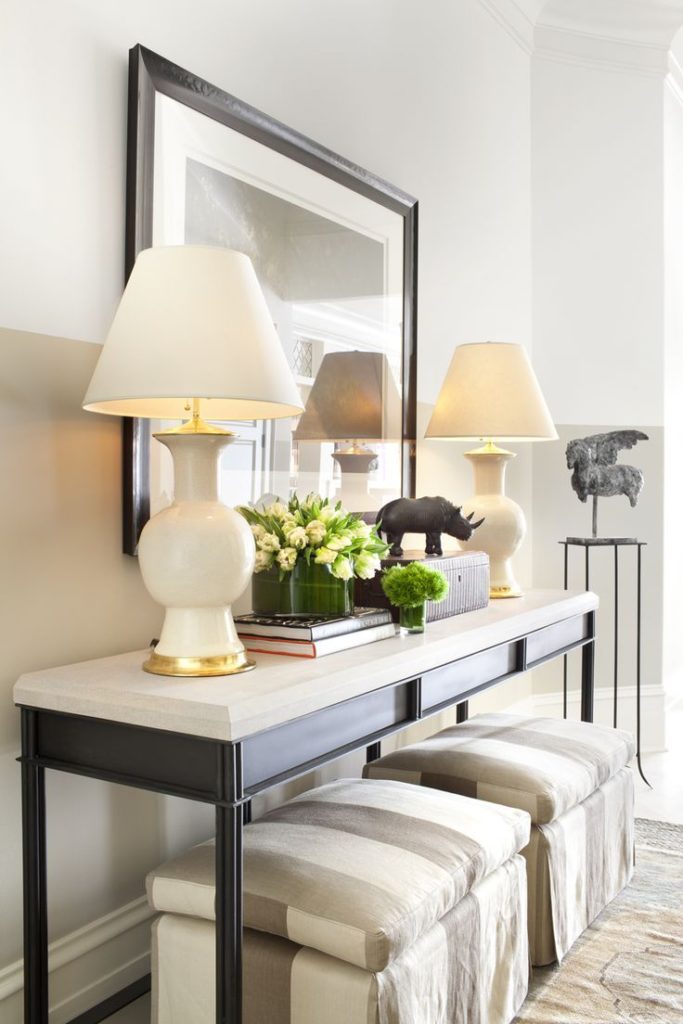 source: pinterest.com
If you have enough space in your Entryway, you can utilise the space to make sitting arrangement. This will also become one of your guests favourite corner as they can sit and put on shoes. You can also get a bench with drawers where people can keep their outdoor essentials. Sitting arrangements can be made in different ways. You can put up ottomans. In case you want to add a vintage style, you can go for a sitting ledge or armchair. You can also keep things minimal by placing a normal wooden seat.
Shine a Light
source: tcpi.com
Another most important thing to be considered is proper lighting. Make sure that your doorstep doesn't seem dark and uninviting. A small classy chandelier makes your doorstep warm and charmful. You should make sure that the light should be enough to keep your Entryway well lit both for safety as well as beauty.
Define the Space with a Rug
source: annesage.com
Never forget to place a rug in front of your Entryway. Entryway is that part of the house which has lot of dust and moisture. You should choose such a material for the rug that will handle everything. Jute and sisal rugs are very much trending these days as they are very durable. They catch dirt and moisture and it is very easy to clean them. If you have long and narrow Entryway go for a rectangular rug. Round shaped rugs look very attractive in case the space is wide. Placing dark coloured rugs or patterned rugs also help to hide the dirt and grime.
Utilize Wall-Mounted Shelves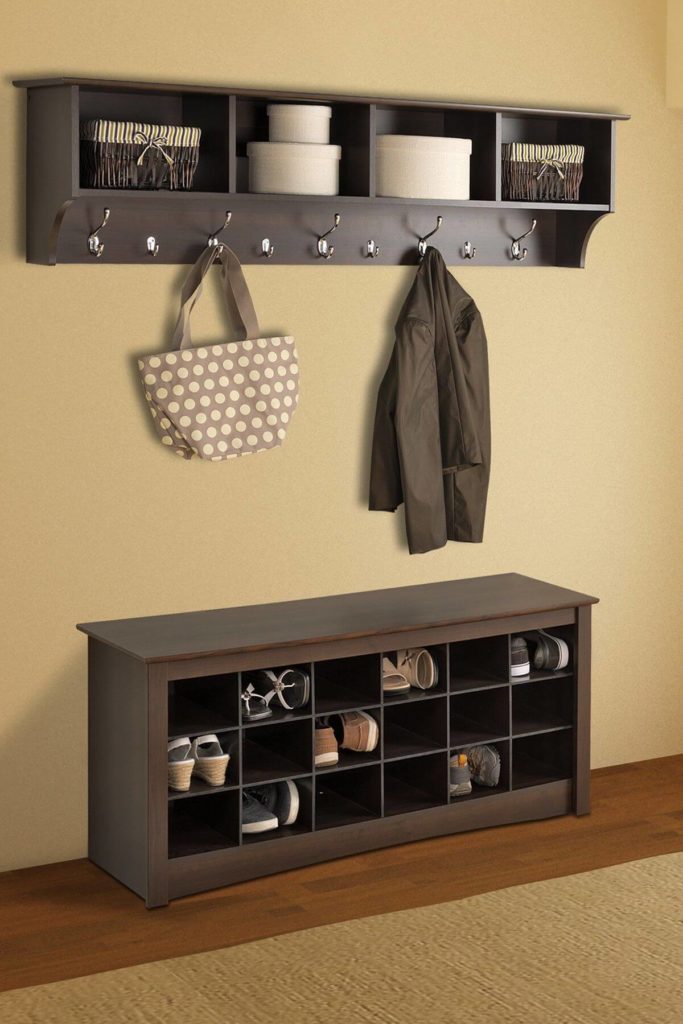 source: pinterest.com
Make use of the wall mounted shelves. The shelves should be fixed a bit higher in case you have small children in your house so that their little hands cannot reach the height. You can fix some hooks also where you can hang your coats and hats. Keep a shoe rack below the shelves adds an extra benefit as here your guests can keep their shoes. This will also help to keep the Entryway tidy.
Add a Table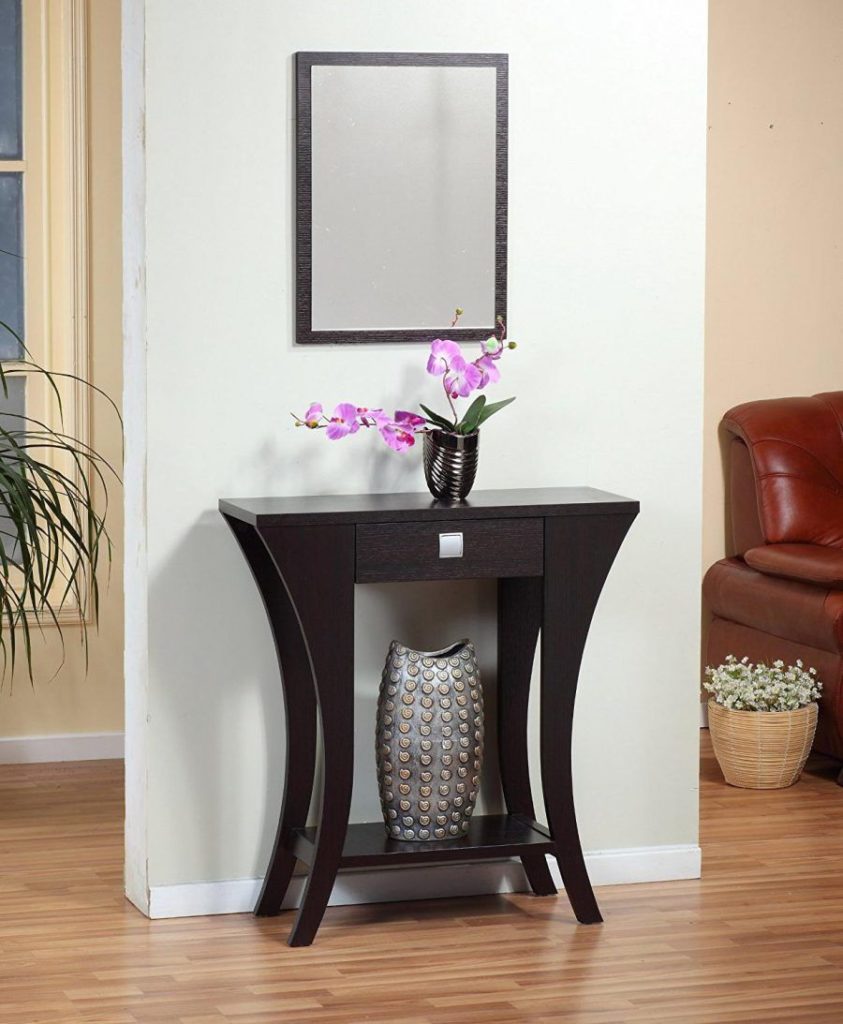 source: pinterest.com
You can place a small table below mirror. You can place some antique showpieces or a show plant. This will make your Entryway look more elegant. It will be also beneficial for keeping important items.
Don't Forget Seasonal Decor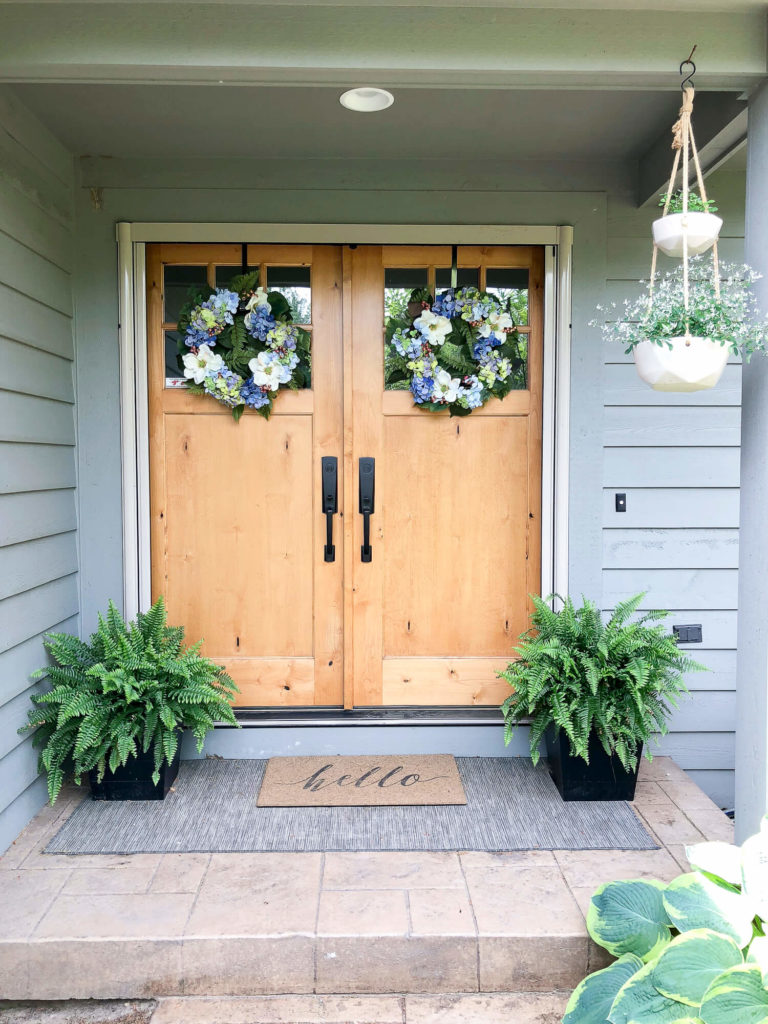 source: graceinmyspace.com
You can use nature's inspiration to give your Entryway a warm look. Every season provides us with different decorating elements. You can make use of them to add unexpected charm. Dried flowers, fresh flowers and live plants can be used to create a stunning impression.
Thus, decorating your Entryway in a proper way can be very beneficial both for you as well as your visitors. How you Decorate Entryway decides what guests will think about you. You can also consult an interior decorator for more amazing ideas. With The Architecture Design projects we are trying to curate some of the most important steps which one should take while decorating their Entryways.