You can make your bedroom more appealing and attractive by using some of these helpful decorative tips provided below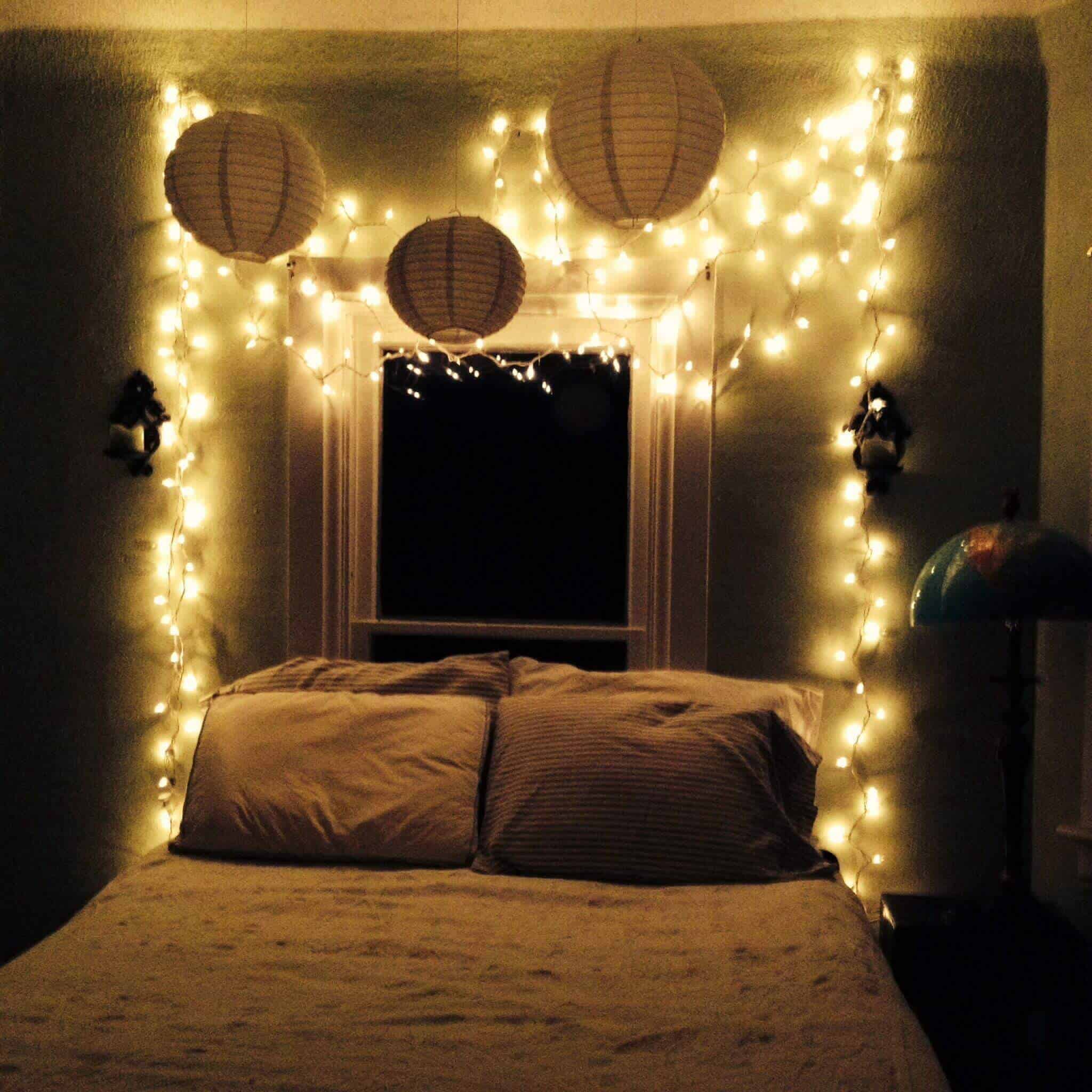 If you have nothing to hang above your bedroom or your sleeping space just looks a little bit dull, you can spice up your interior lighting with some cool twinkal lights in the bedroom which you can pin up against the wall and sleep beneath the fairy lights which dimly light up your room. To make it a little bit more interesting, you could also hang up some big lanterns on the ceiling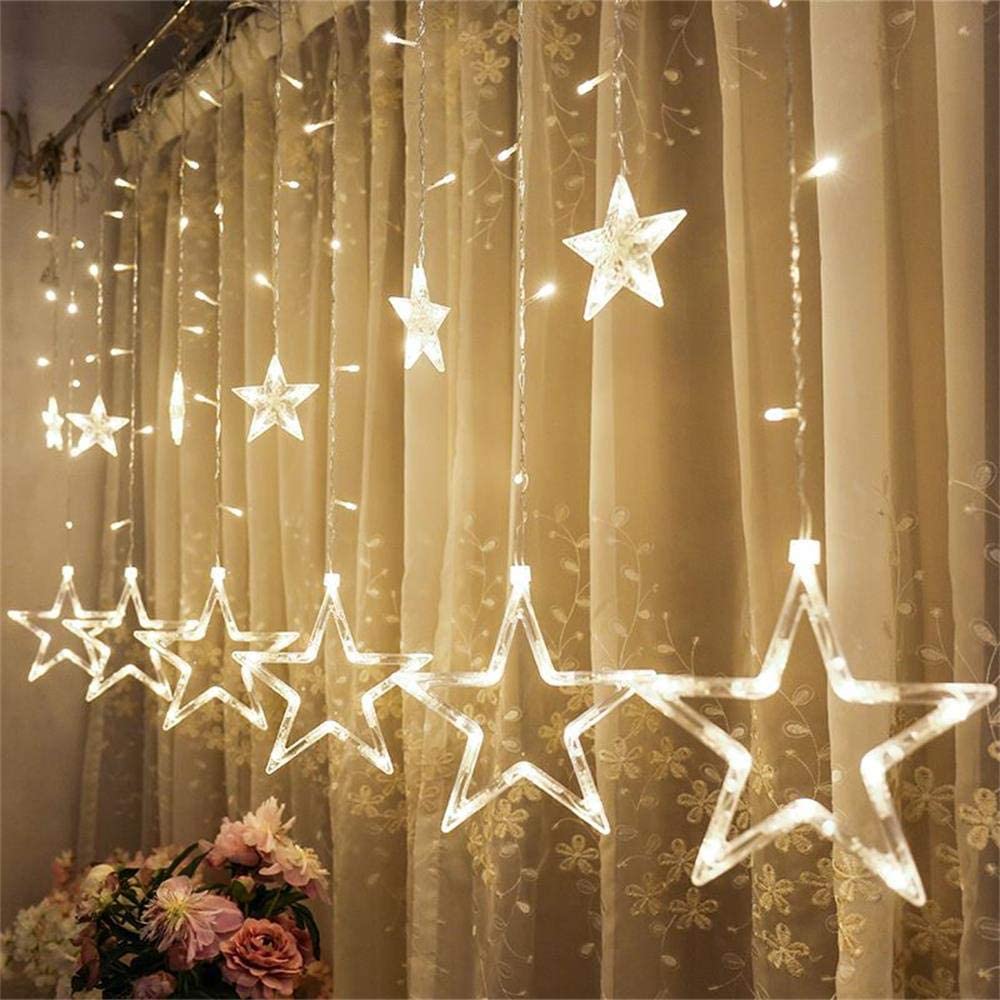 Light up your inner space with some twinkling fairy lights that come in the shape of stars. These stars are hollow on the inside while the lights encased in glass which takes the form of a star. Light up any corner of your room with these twinkling stars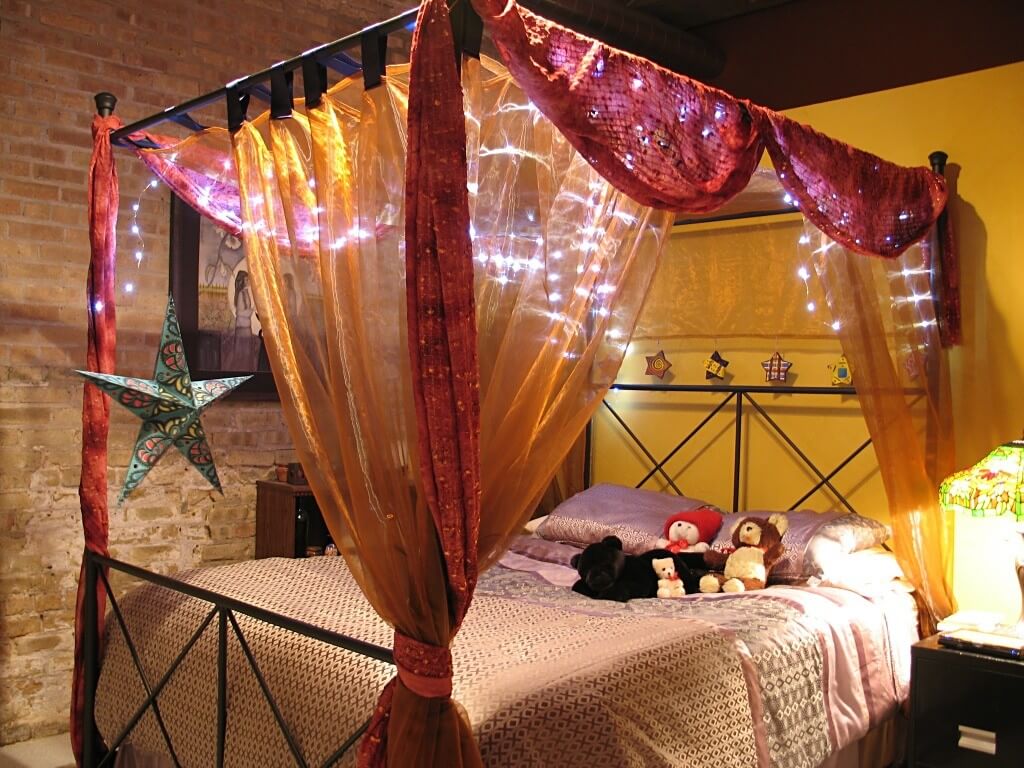 Decorate your Indian style bed by hanging fairy lights on the four corners of your bed. String lights can make your bedroom feel more serene and cosy.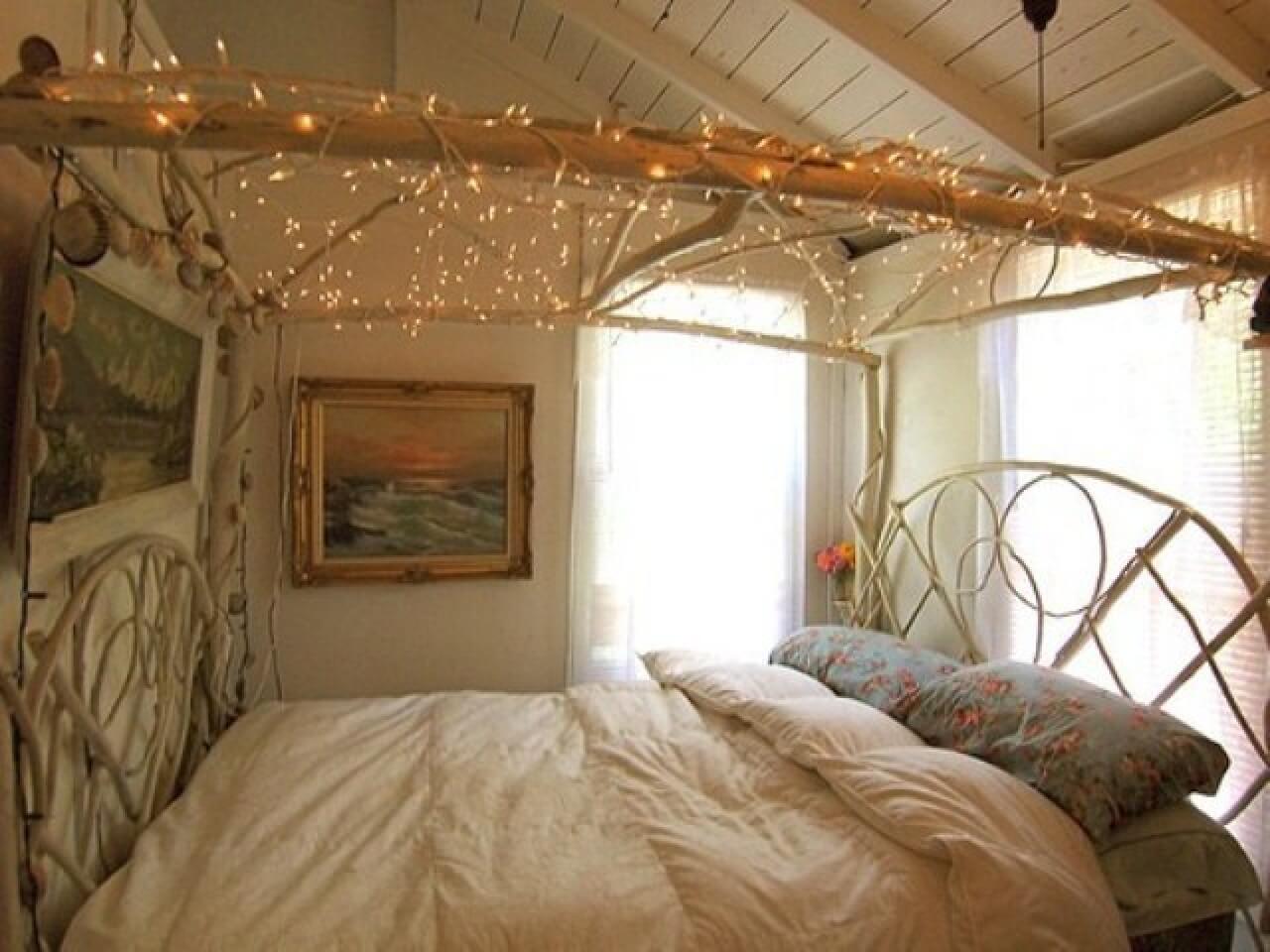 Add extra "warmth" to your living space by creating an ocean of fairy lights on top of your bed. You can just hang the fairy lights from the poles of your bed and sleep in the serene lights as you drift off to sleep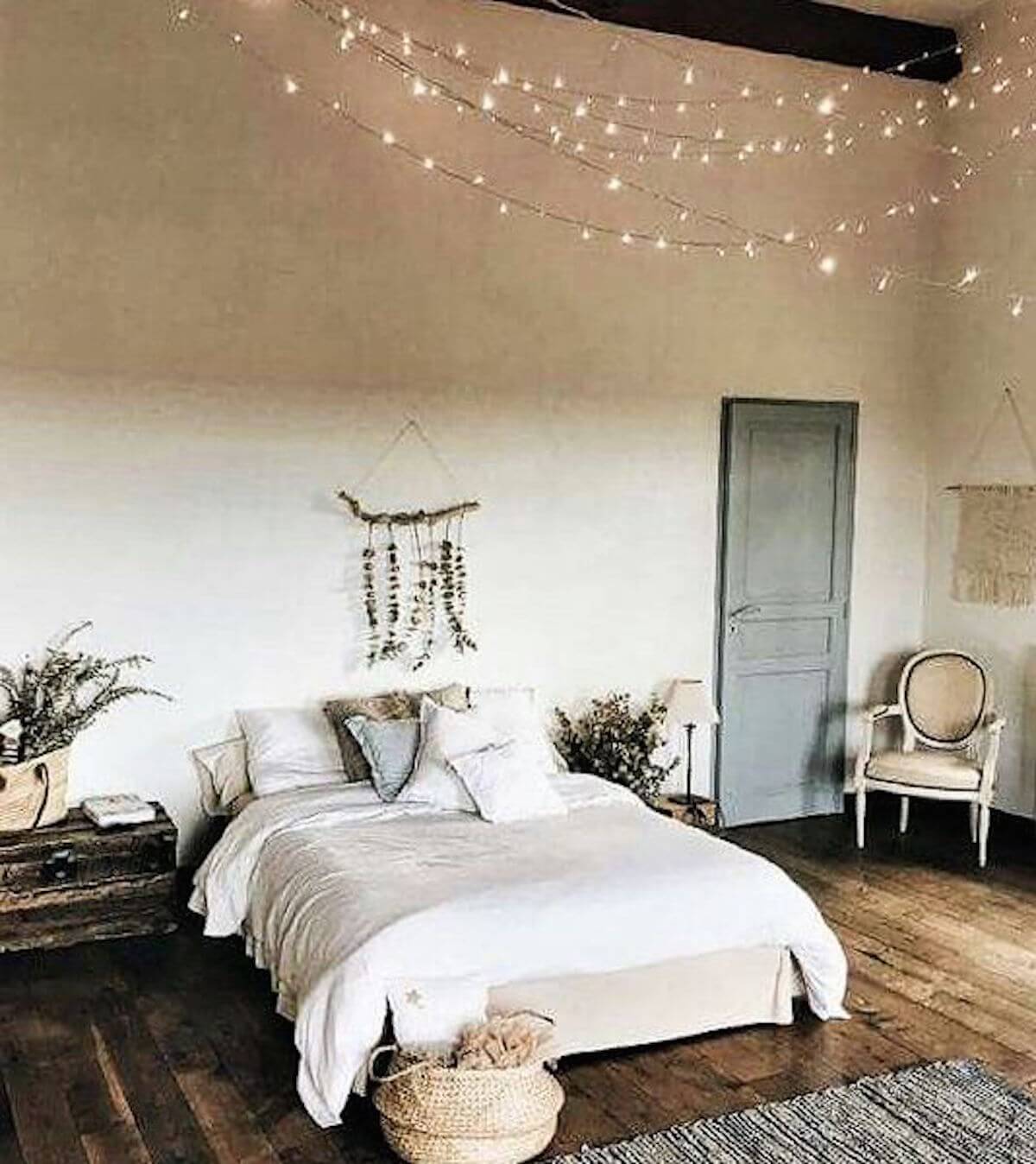 Hanging fairy lights from the four corners of your room is also a delight to watch and adds to the aesthetic of a room. You can choose lengthy string lights which can stress across from the different corners of your room.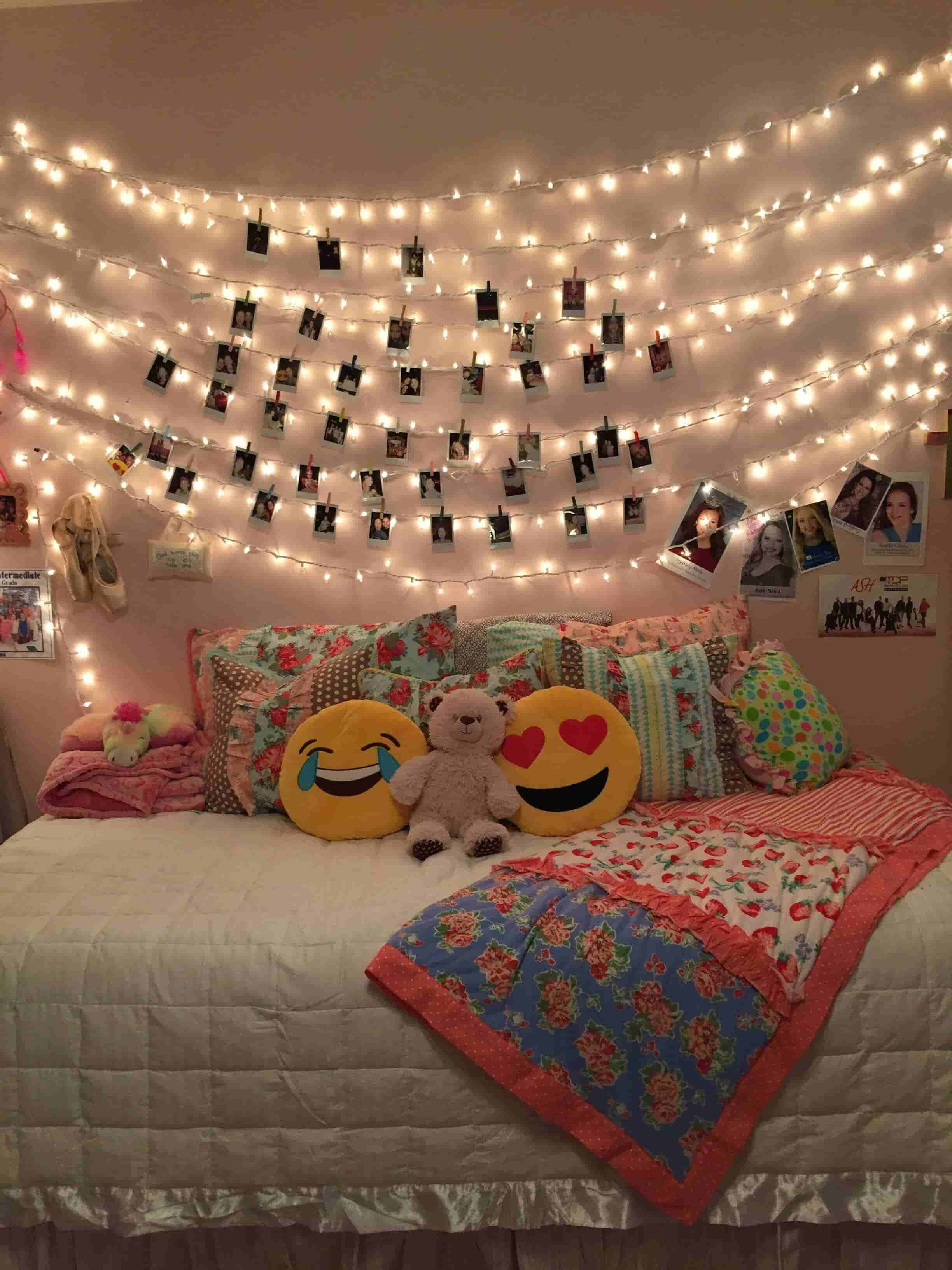 We all want to make a room more attractive and appealing and what better way is there than showing all your memories on your bedroom wall? Now you add even more to your decorative ideas by adding a string of fairy lights pinned across your bedroom wall. You can use clips and hang all the memories you have had with the people you love.  Hang pictures of your family or pets with tape if you need to.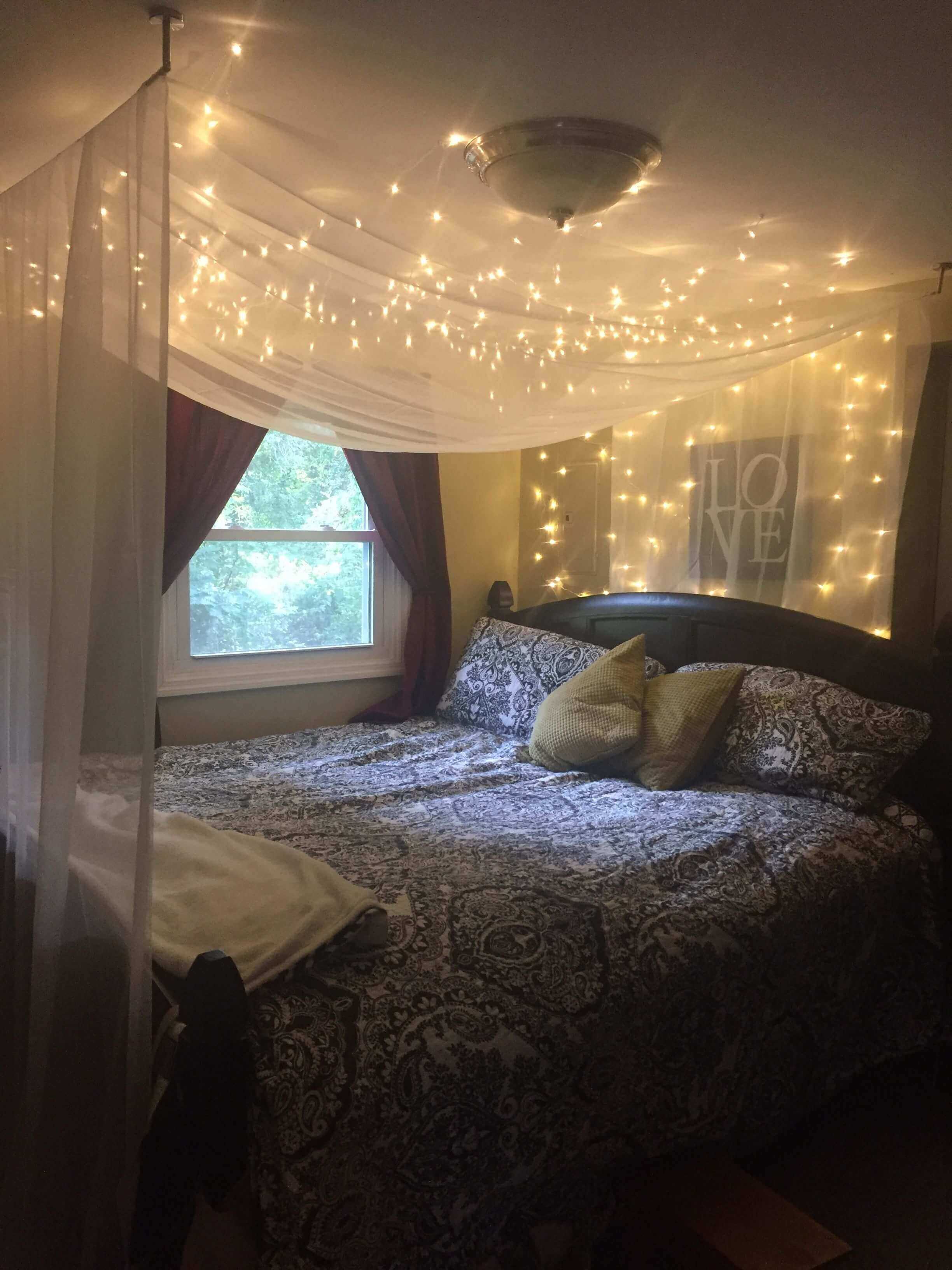 A little bit of sparkle to your room by hanging your fairy lights across your bad and then dripping a curtain under them so that the beam the fairy lights are not so harsh to you. The soft glow of fairy lights will slowly make you fall asleep as you dream about stars.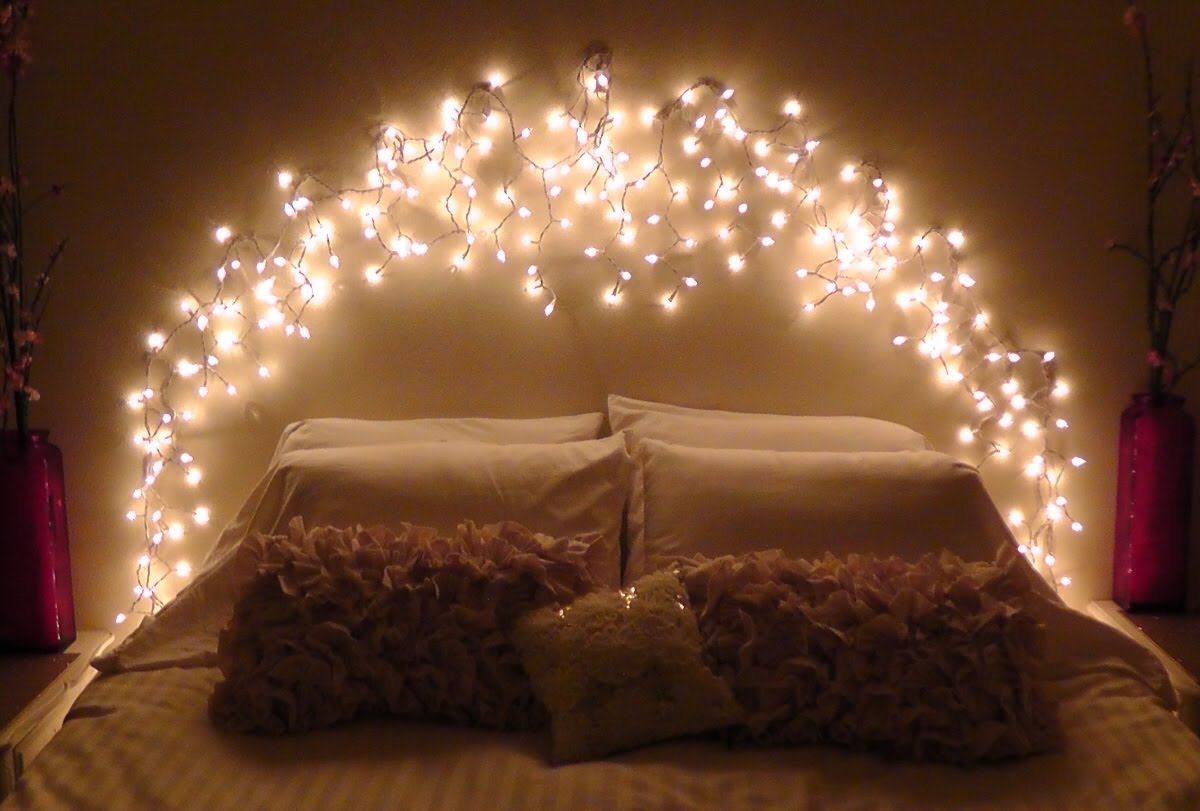 You can make beautiful art of dazzling fairy lights by pinning them against the wall in a circular fashion. This creates a beautiful array of lights which mesmerizes any observer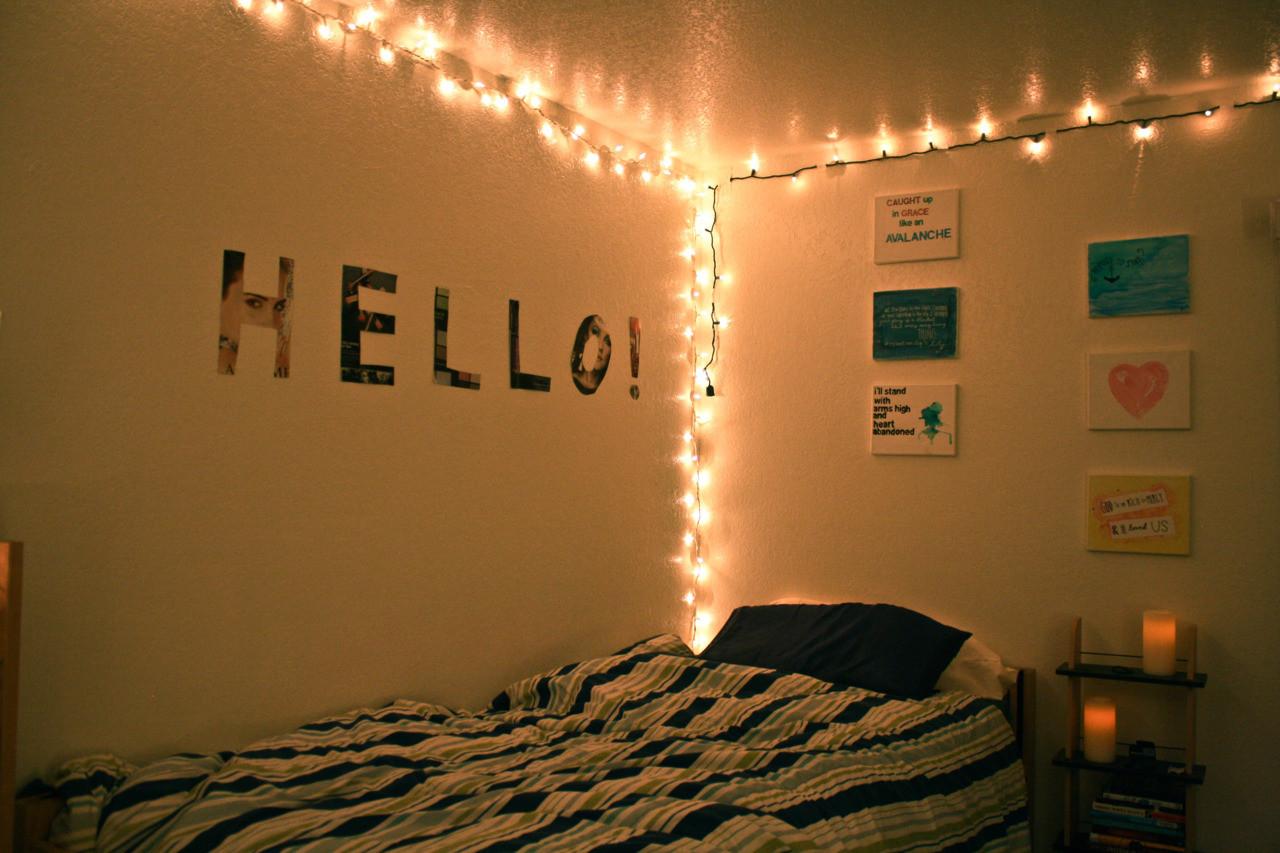 You can hang string lights from the four corners of your bedroom along down the wall to the ground. This boxy look is serene and the soft white string lights add a romantic touch to the room.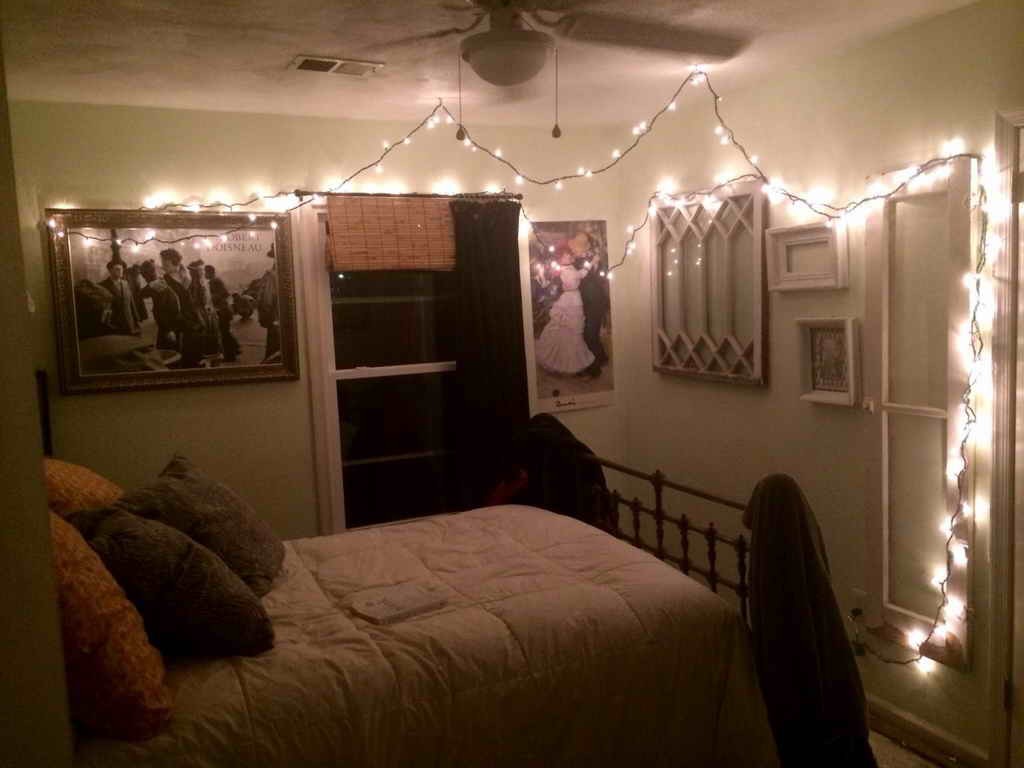 Fairy light fixtures that hang in a corner of your room can add a cool touch to the classic bedroom style. It's perfect for bedtime stories as the lights dimly light up your room.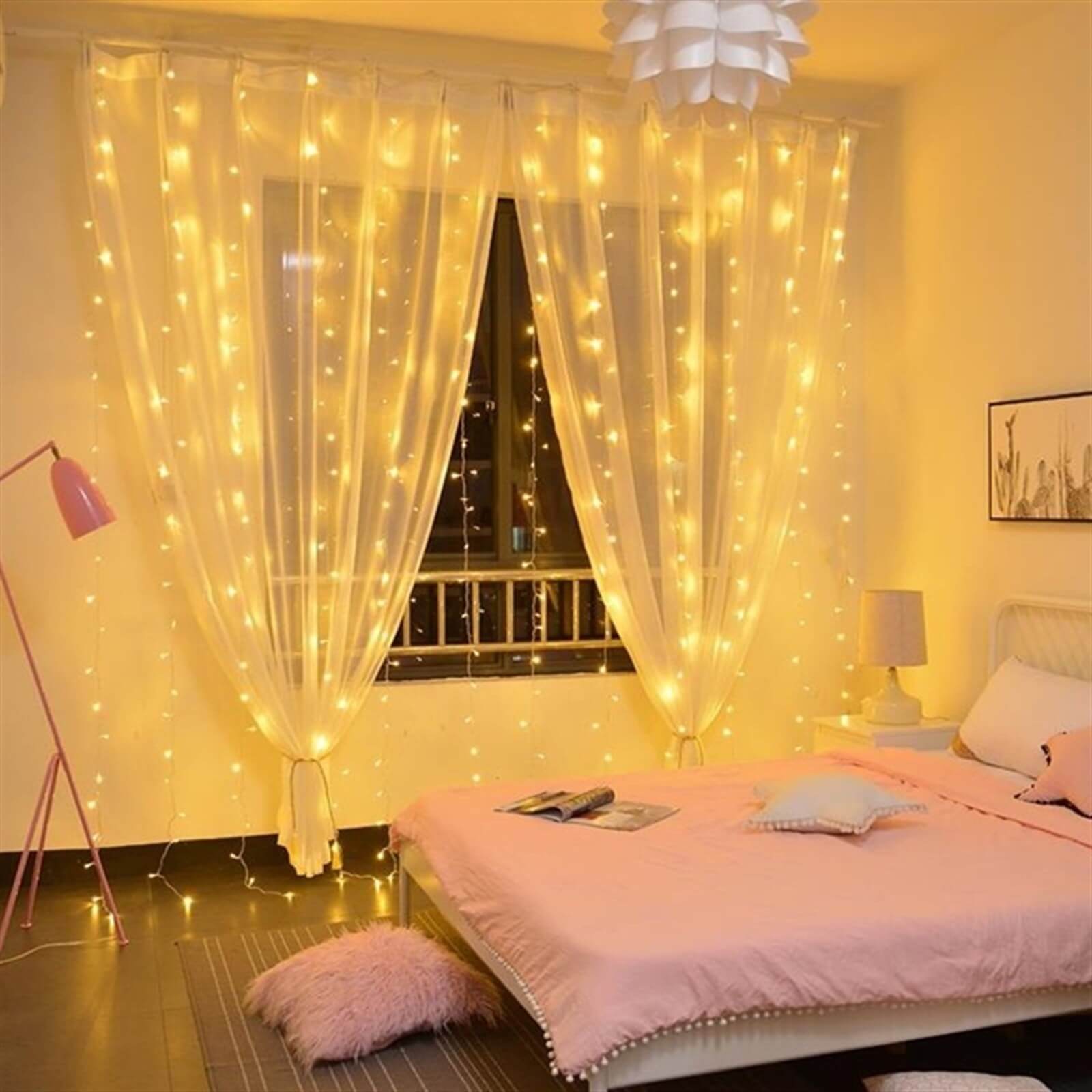 Fairy lights draped in curtains make even a barren white wall have a bit of sparkle. The yellow colours of fairy lights go well with the pink themed bedroom.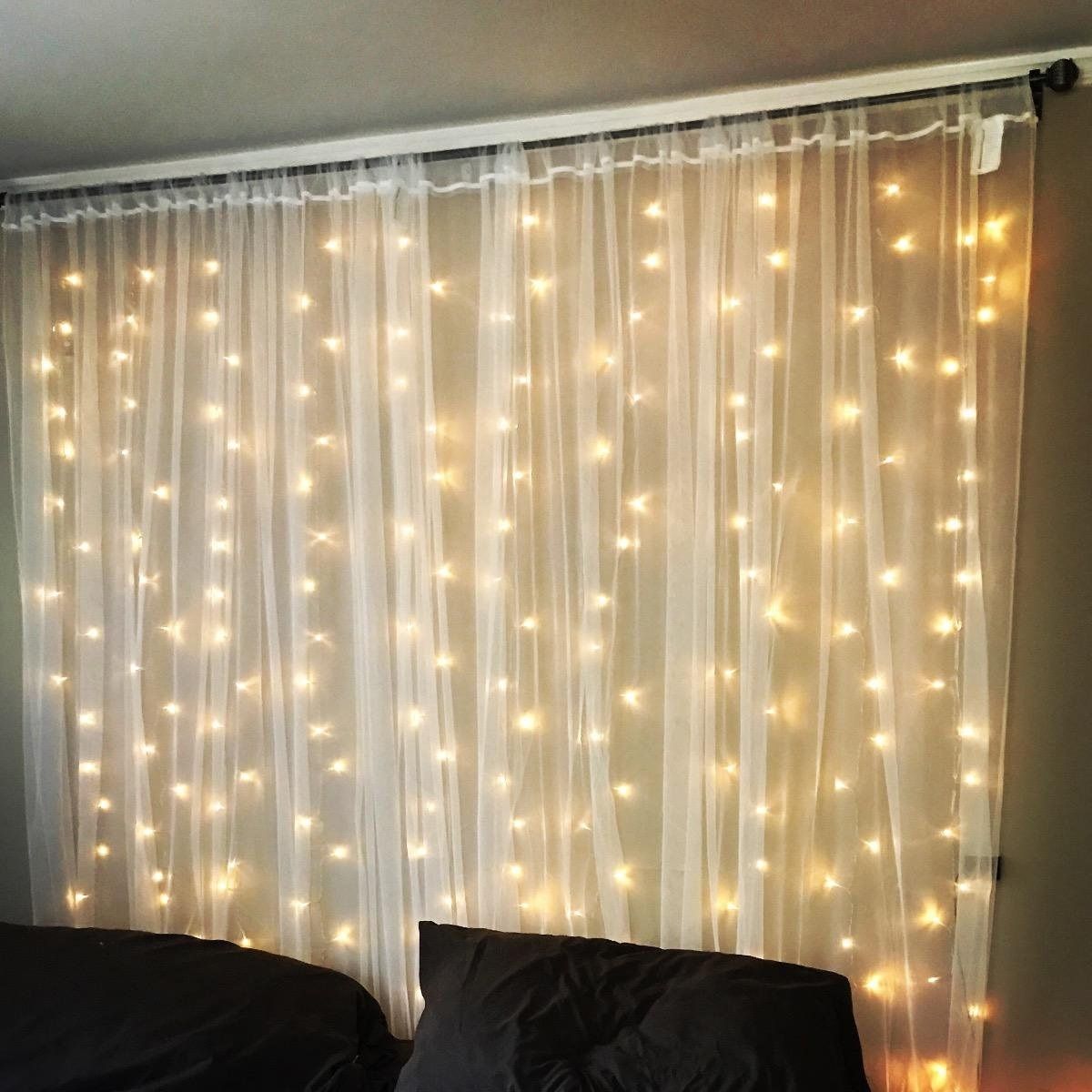 Golden fairy lights go well with long window curtains that hang down vertically from the ceiling. You can hang the lights against the wall with nails and tape or attach them to the curtains with pins or cellotape.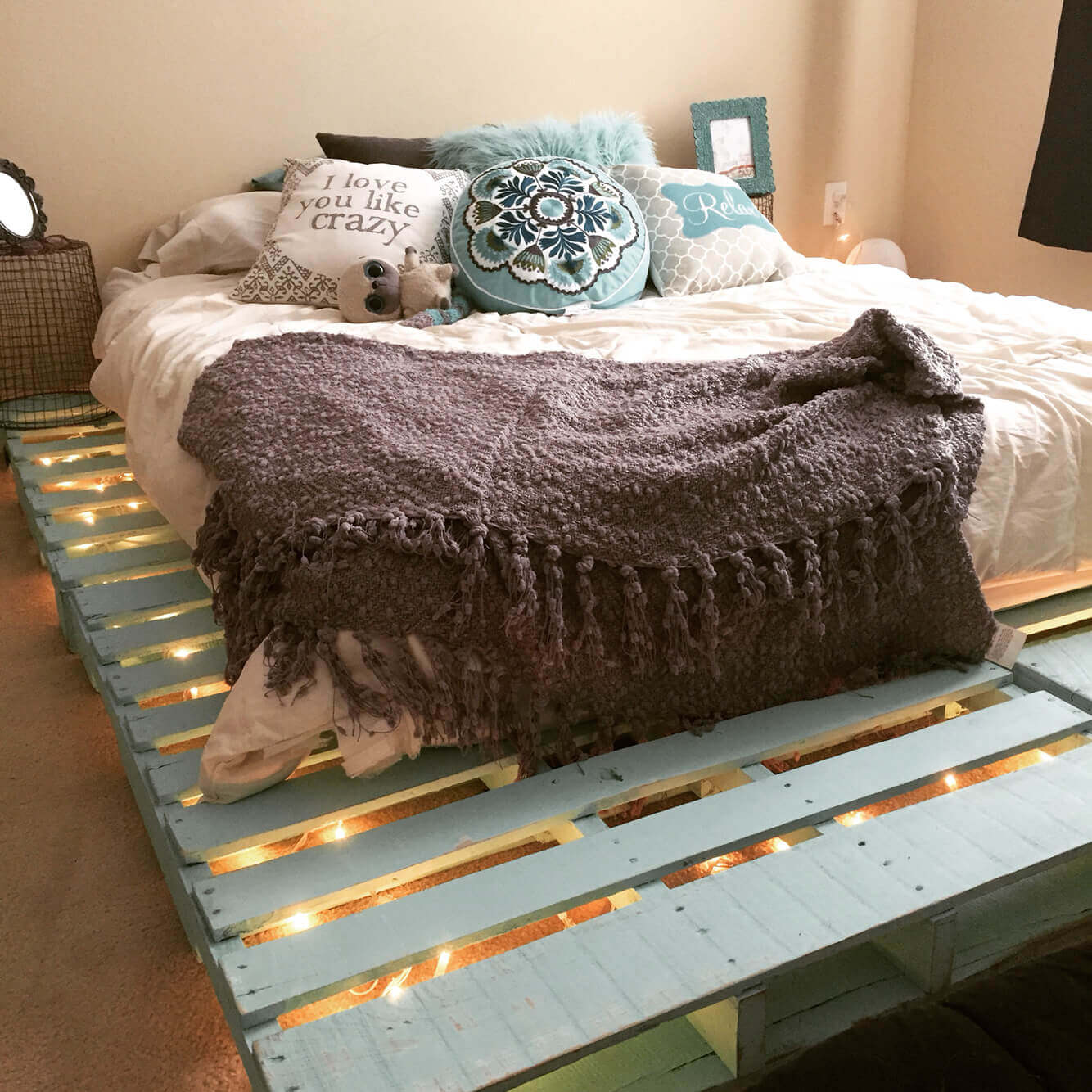 Twinkal light décor makes the room striking as the gorgeous fairy lights create a delightful appeal to your simple bedroom. You could cleverly create small wooden loft and put fairy lights inside of it. it can also act as a night light when you switch off your bedroom light and walk towards your bed.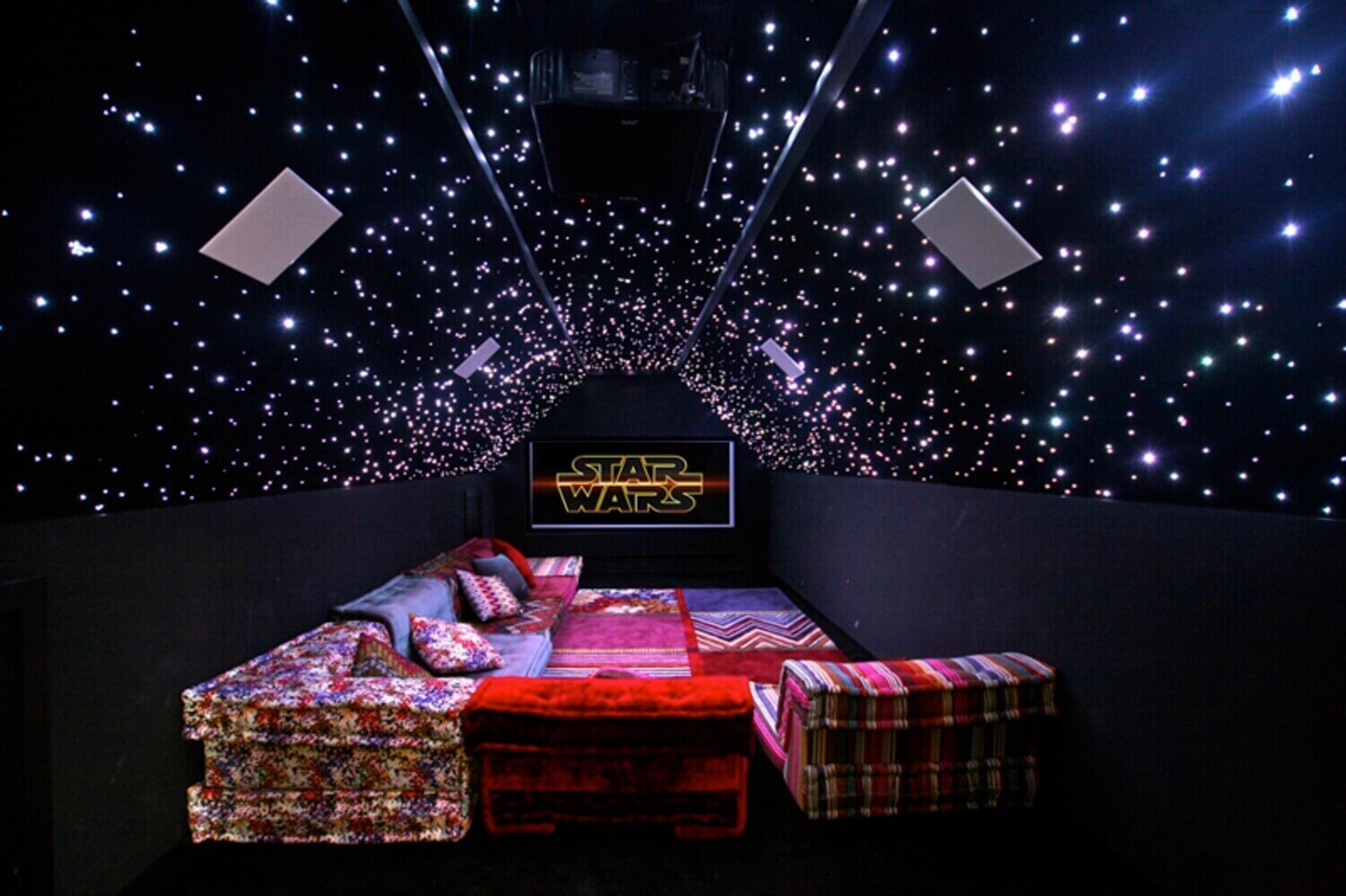 Everybody loves a Star wars theme bedroom. You can paint the walls of your bedroom with shades of black and then fit small white fairy lights on the wall. It creates an illusion of the amazing night sky which is filled with millions and millions of stars