Decorating a bedroom is sometimes a tricky job as it is the place where the couple recharges themselves after a long day and feels refreshed. Although bound by four walls, this place is a private space for a couple and the place where they cut-off from the world and connect with each other. Thus bedroom décor is as important as any other décor and here are Best couple bedroom design ideas transcribed by The Architecture Designs.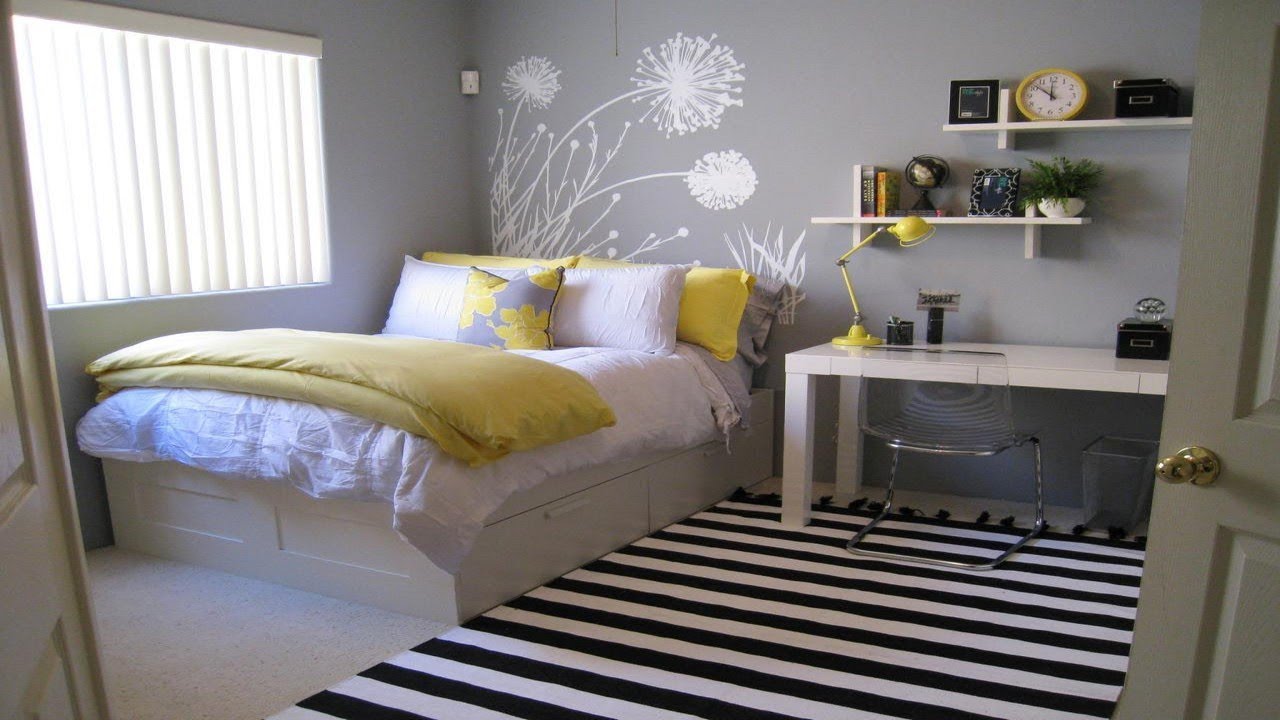 source: fardinpour.info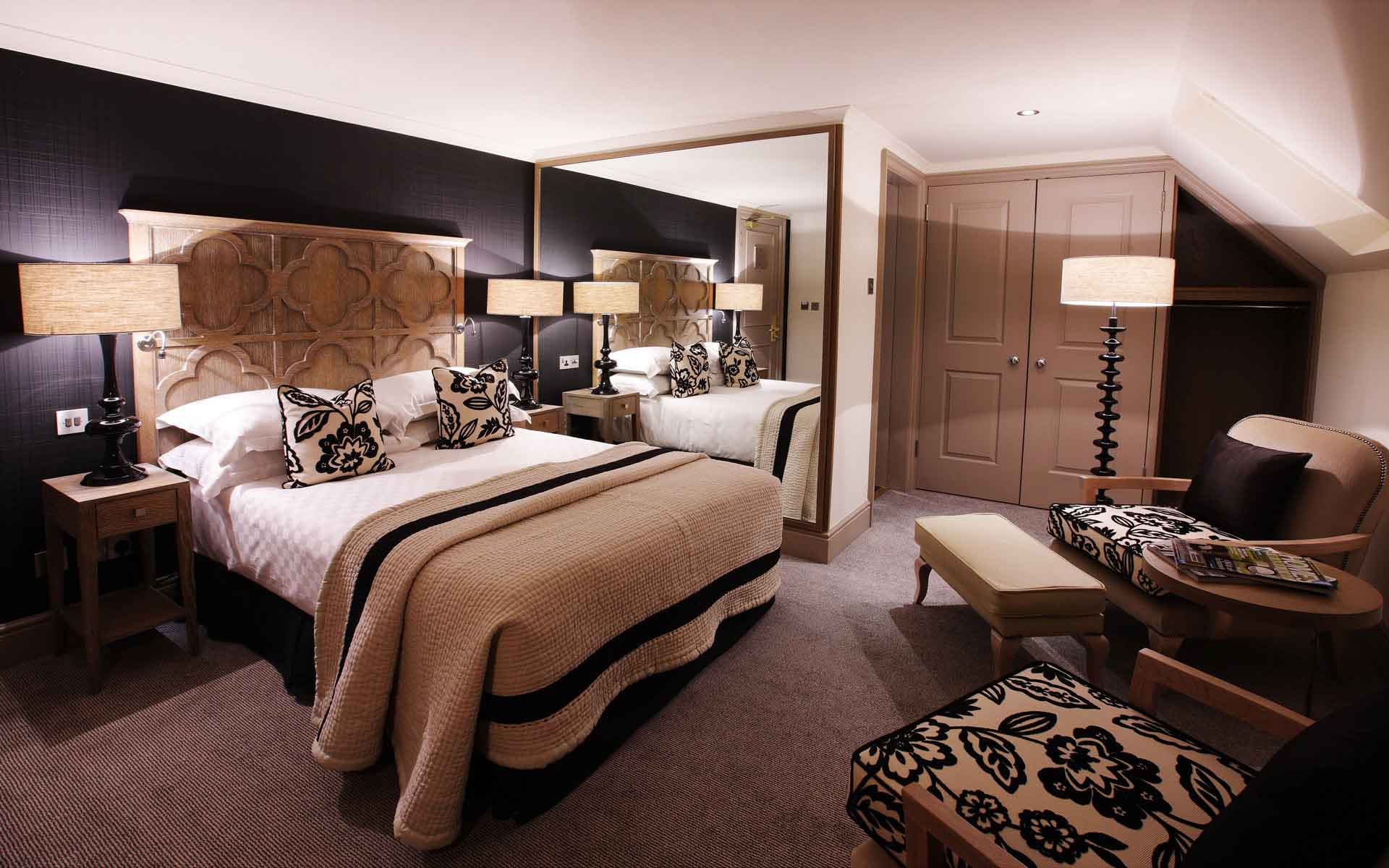 source: blog.2019homedesign.com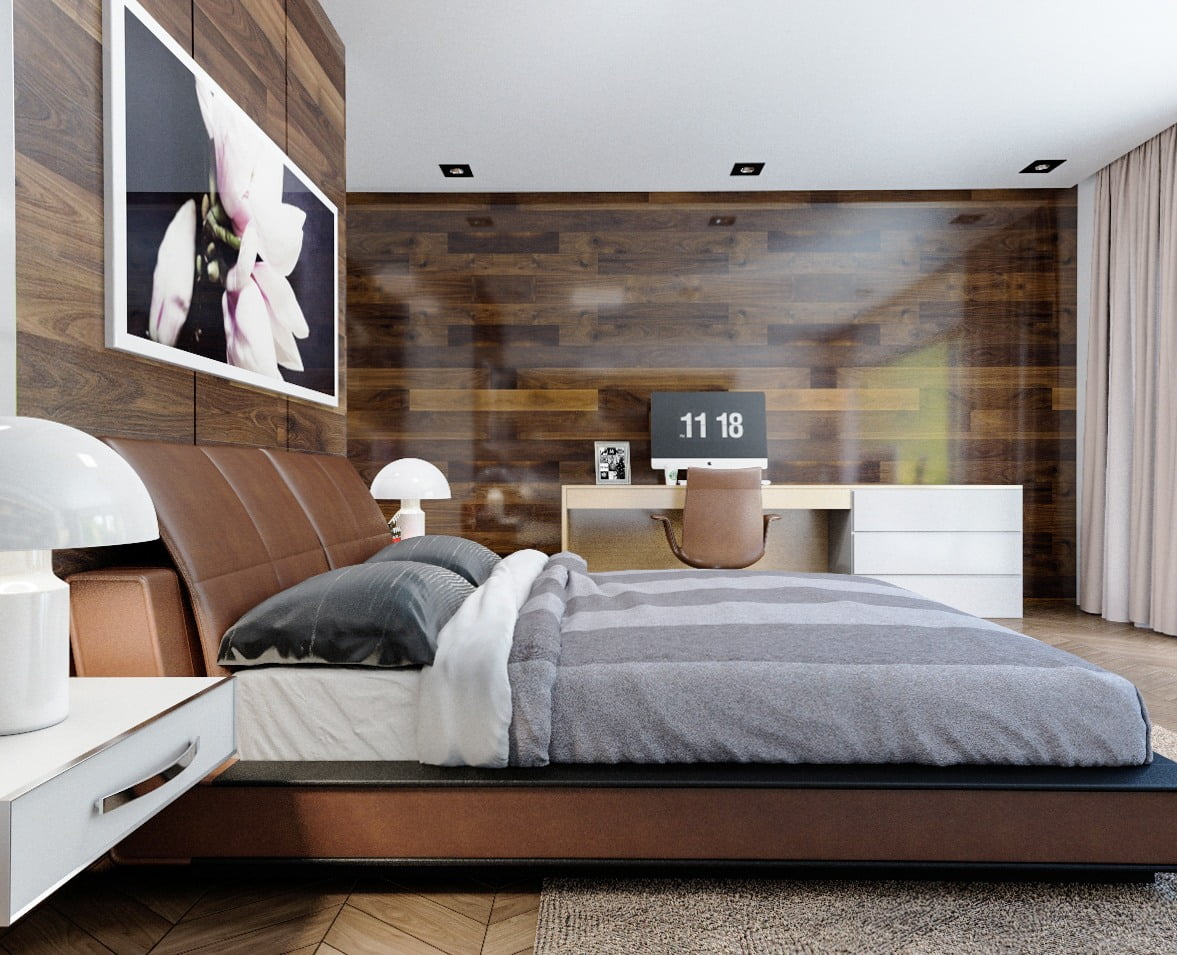 source: jawadakhan.me
Give your bedroom a dreamy look by employing tips of interior designers in pune, keeping the brown and rustic color as the key element. Give a clean look by going all white with bed and decorative brown cushions. Add a simple lamp having dimmed light to radiate the uniqueness and richness of the room. To utilize the space, add comfy chairs and arrange a lamp complementing the design. Add a beautiful painting to complete the beauty of the bedroom.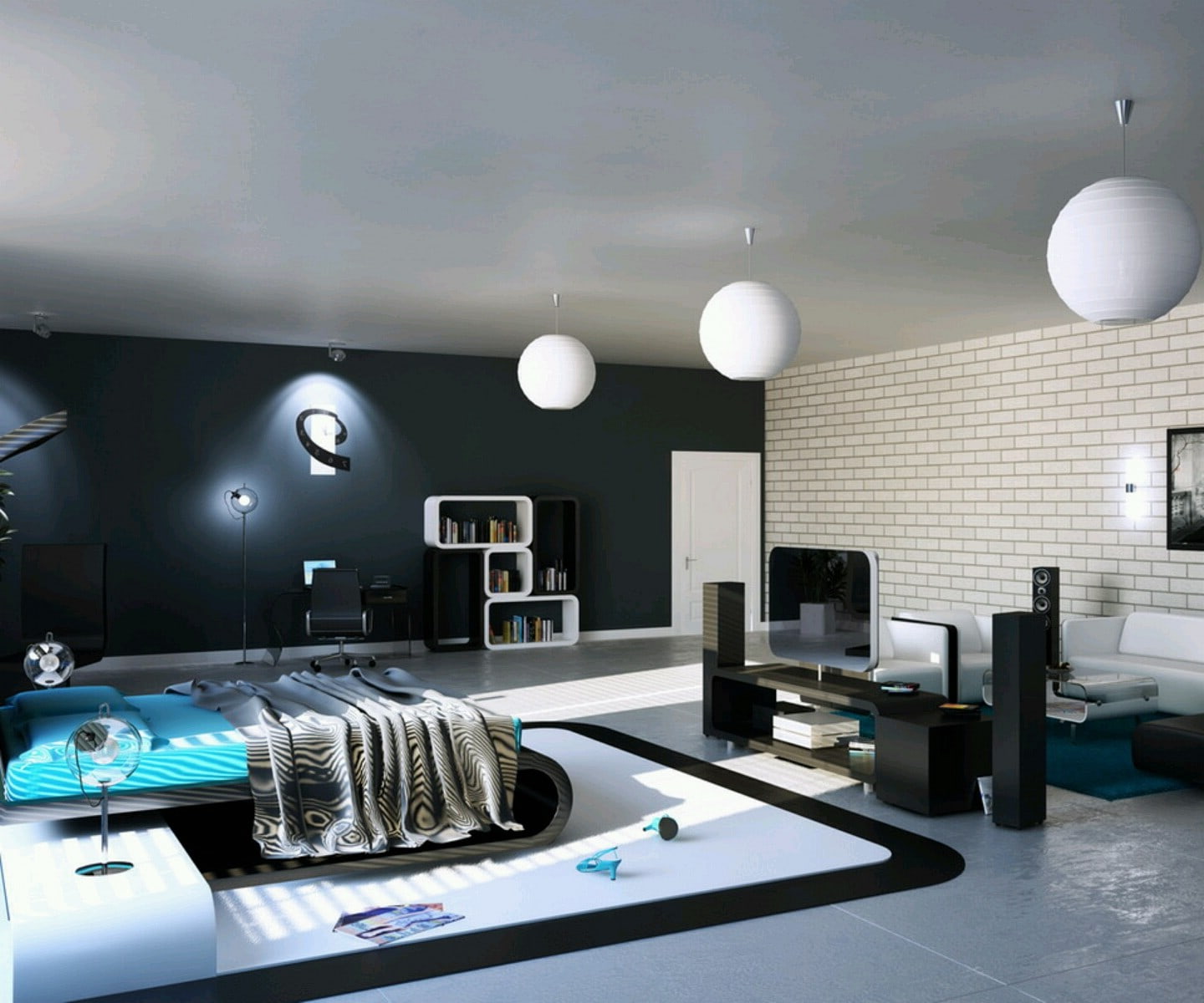 source: yebocreate.com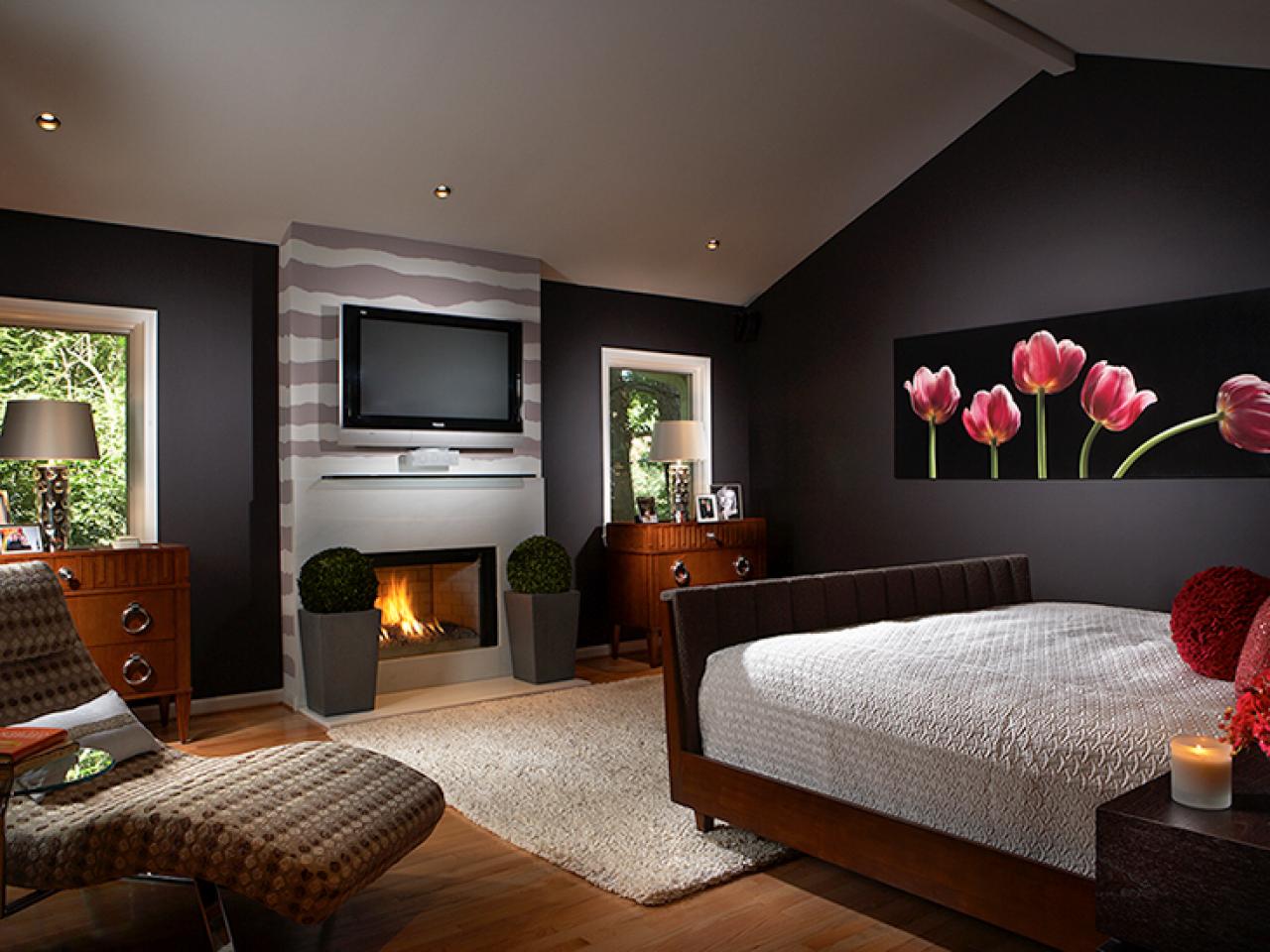 source: photos.hgtv.com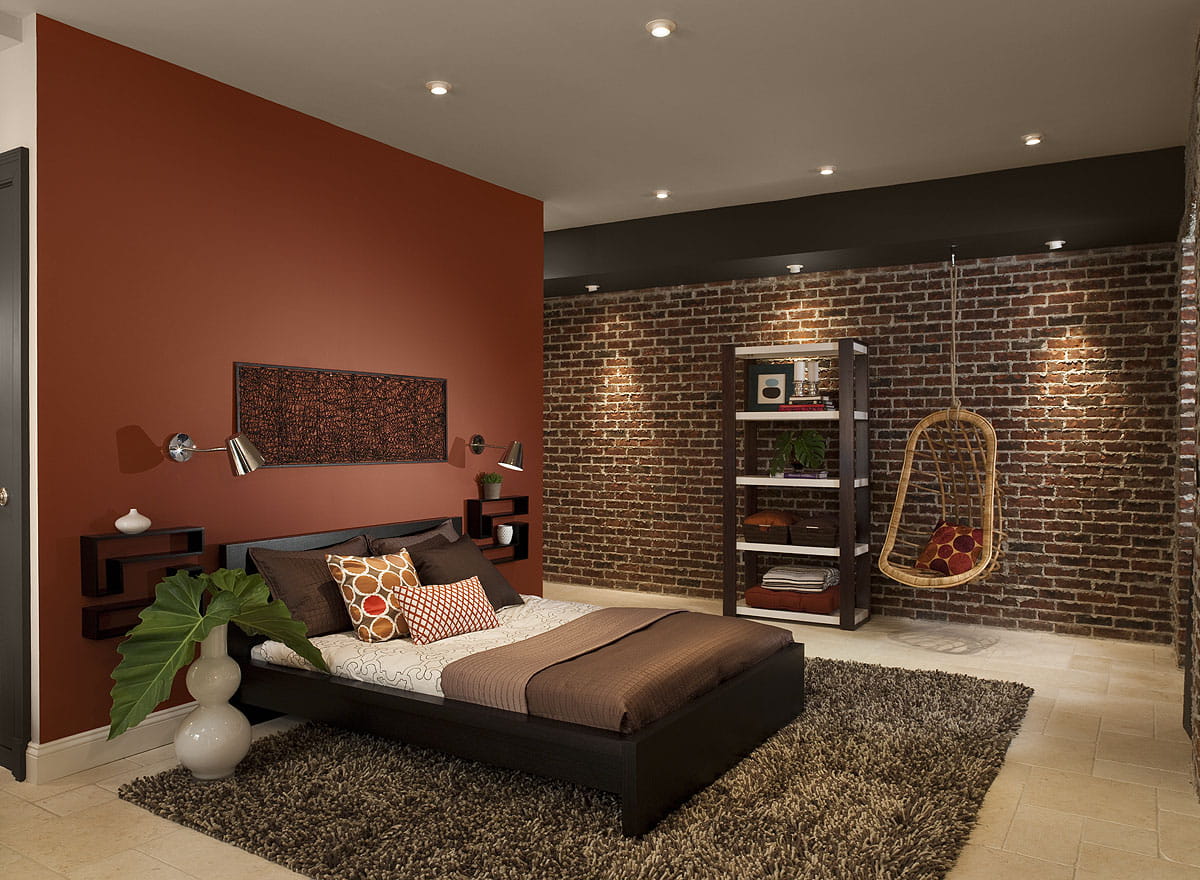 source: devalshah.me
A modern decorative bedroom is pure elegance. Decorate your bedroom by combining modern colors that are white, grey and neon all over the bedroom any by adding a beautiful piece of art and giving shapes to your furniture. This room looks so modern and chic that you can't get your eyes off it with white hanging baubles, grey walls with artistic lamps and sitting area with white couch and neon carpet separated by furnished television stand.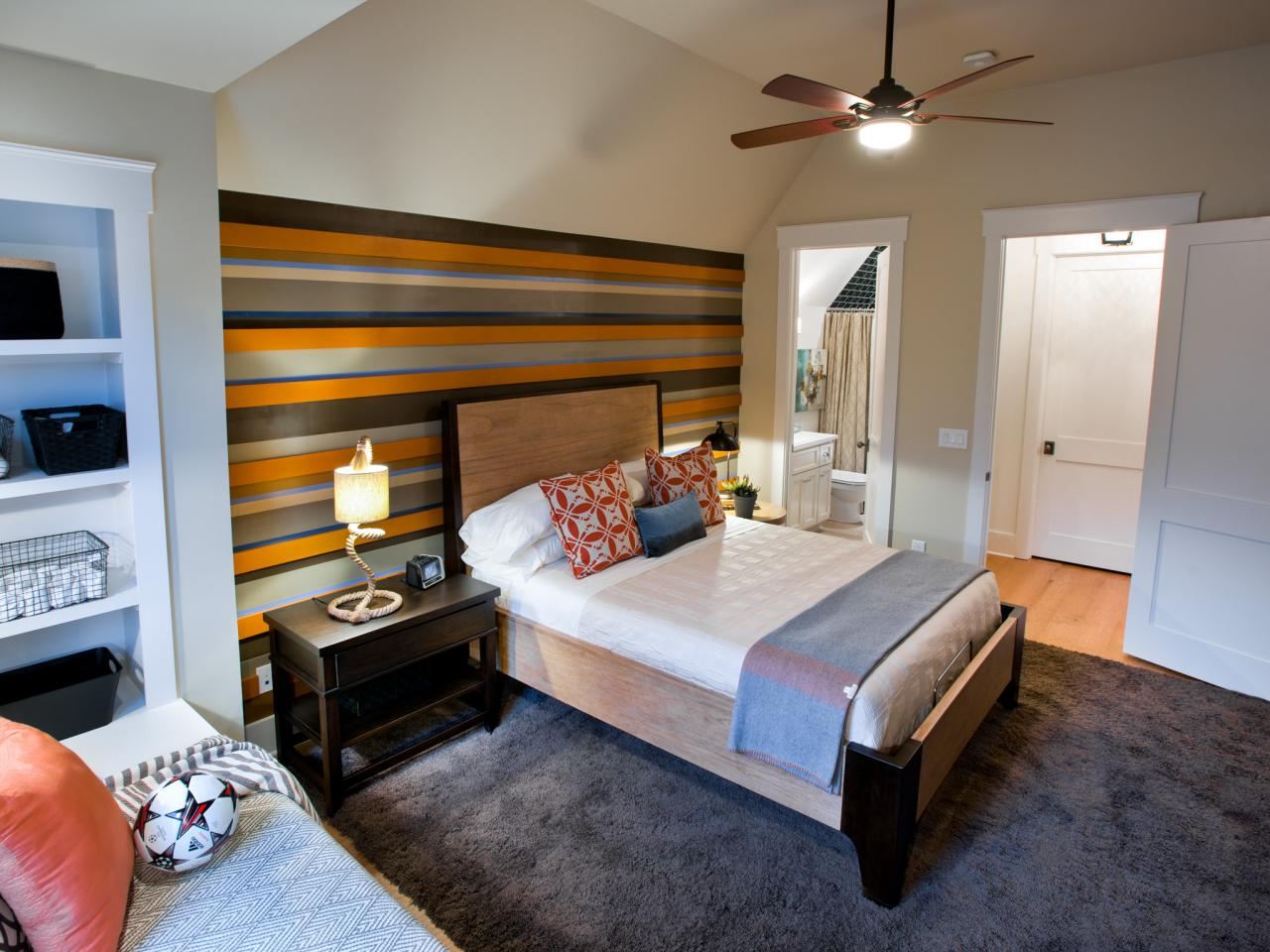 source: yebocreate.com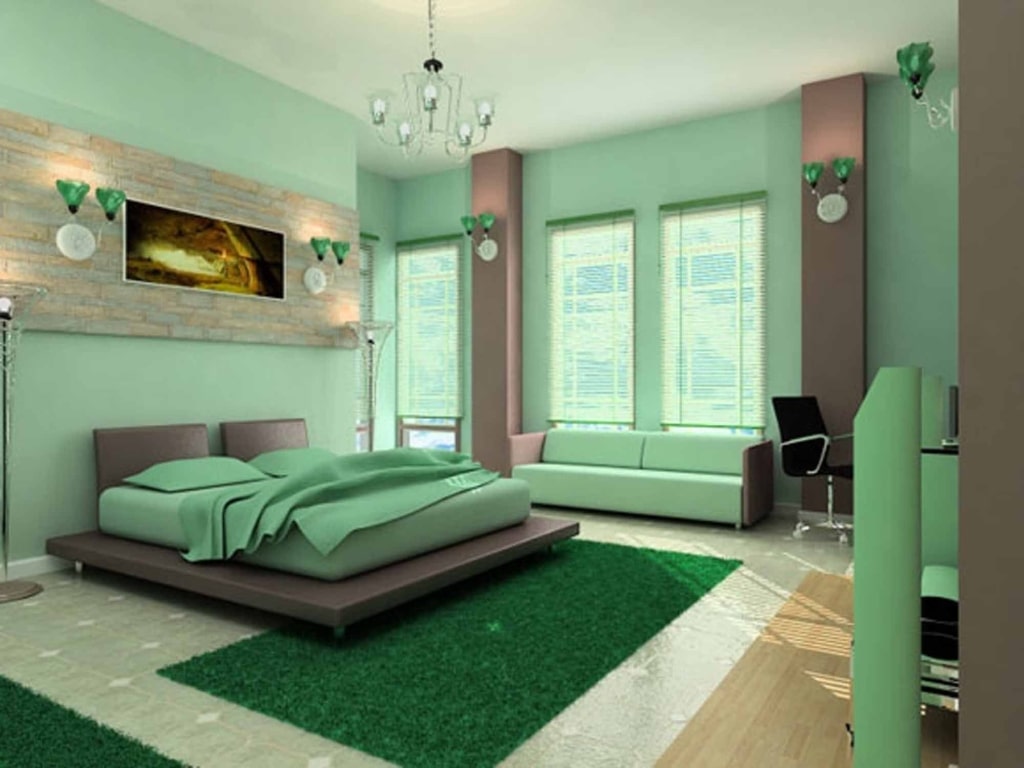 source: hypeless.co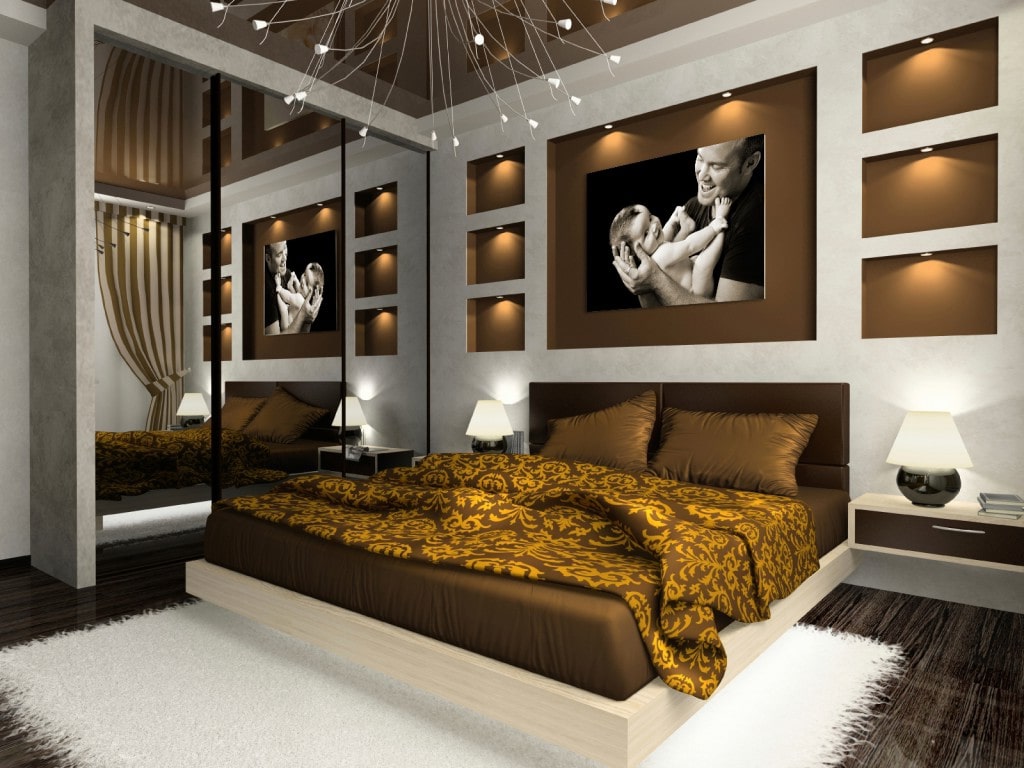 source: ugmindia.com
The monochrome design is always in fashion no matter what because of the contrast created by the colors. This chic bedroom with black and white details is really intriguing. Go with pure white bedsheets and a mid-tone black colored rug with one wall painted in artistic black. Here, go for minimal décor with beautiful furniture and dramatic lights. This look can be very cozy and romantic and at the same time having high standards.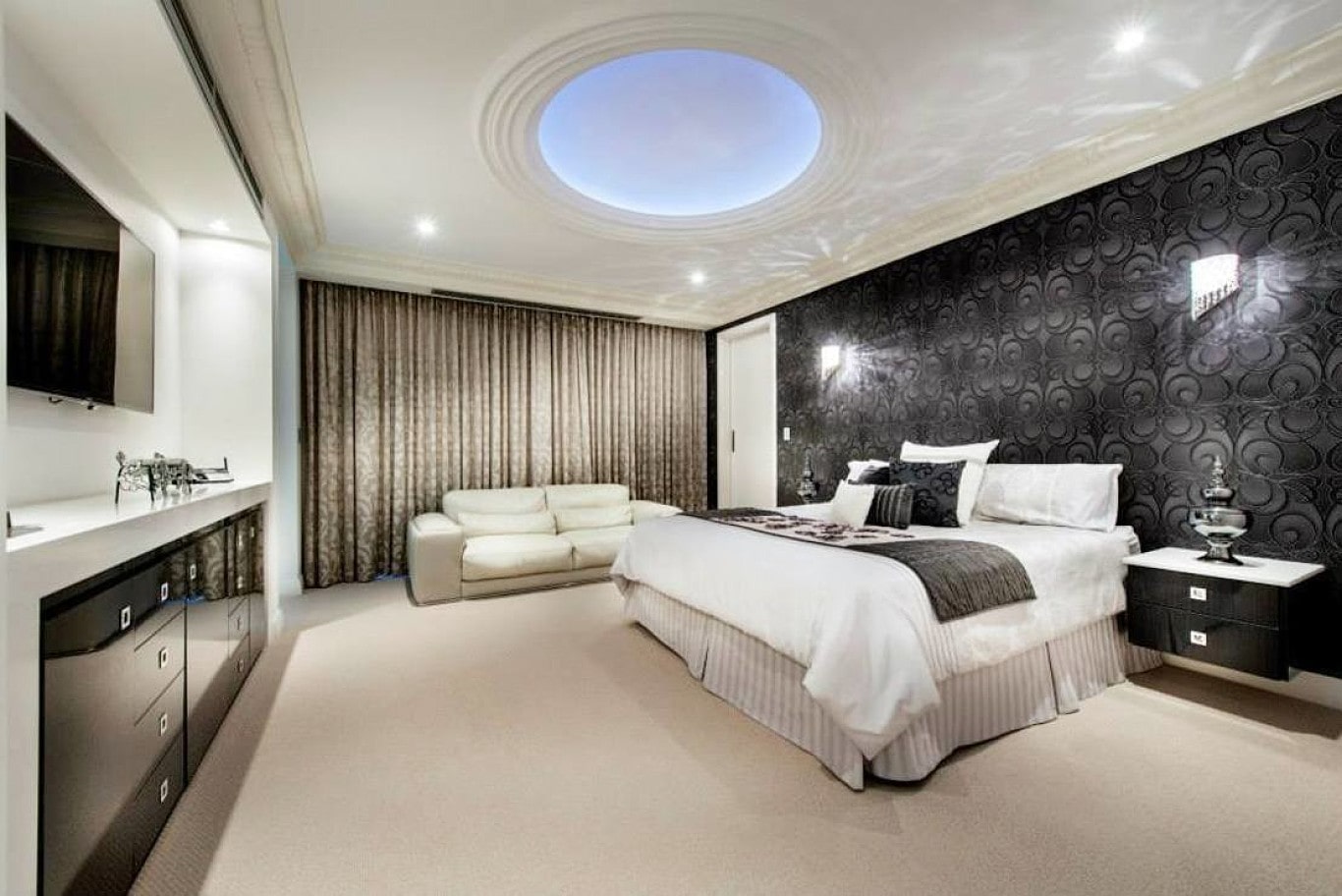 source: dasz.me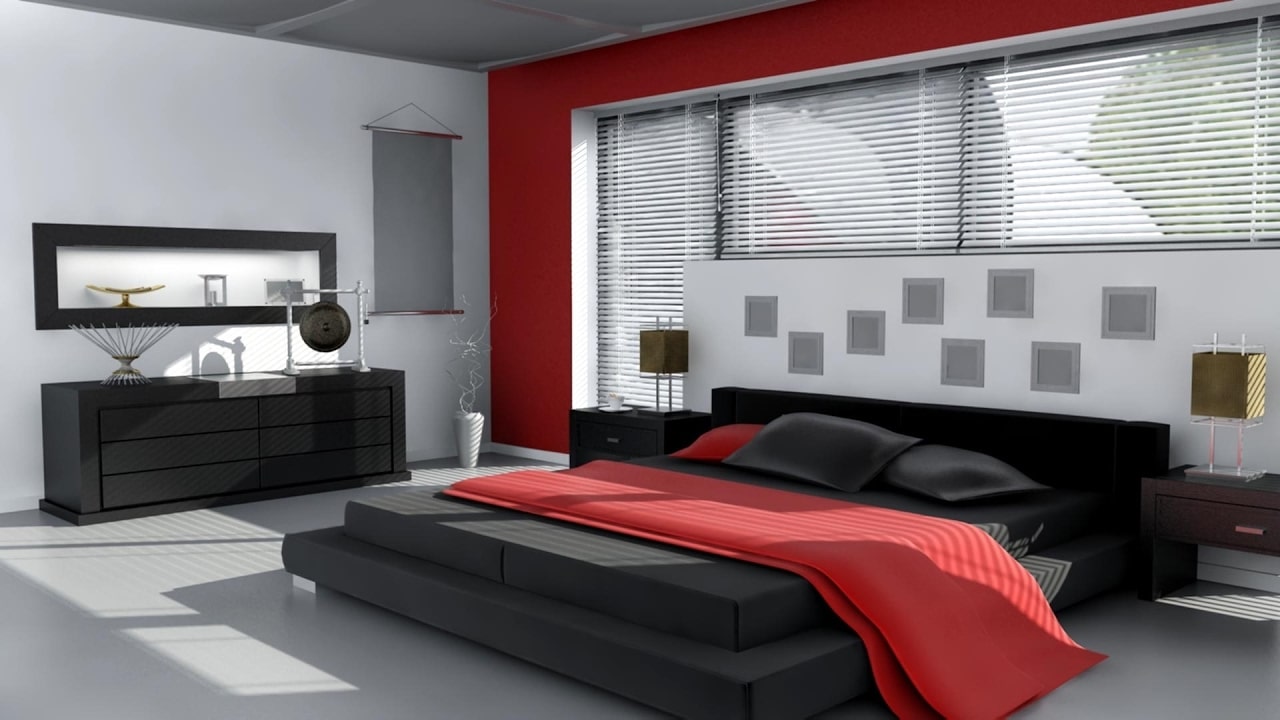 source: roozu.info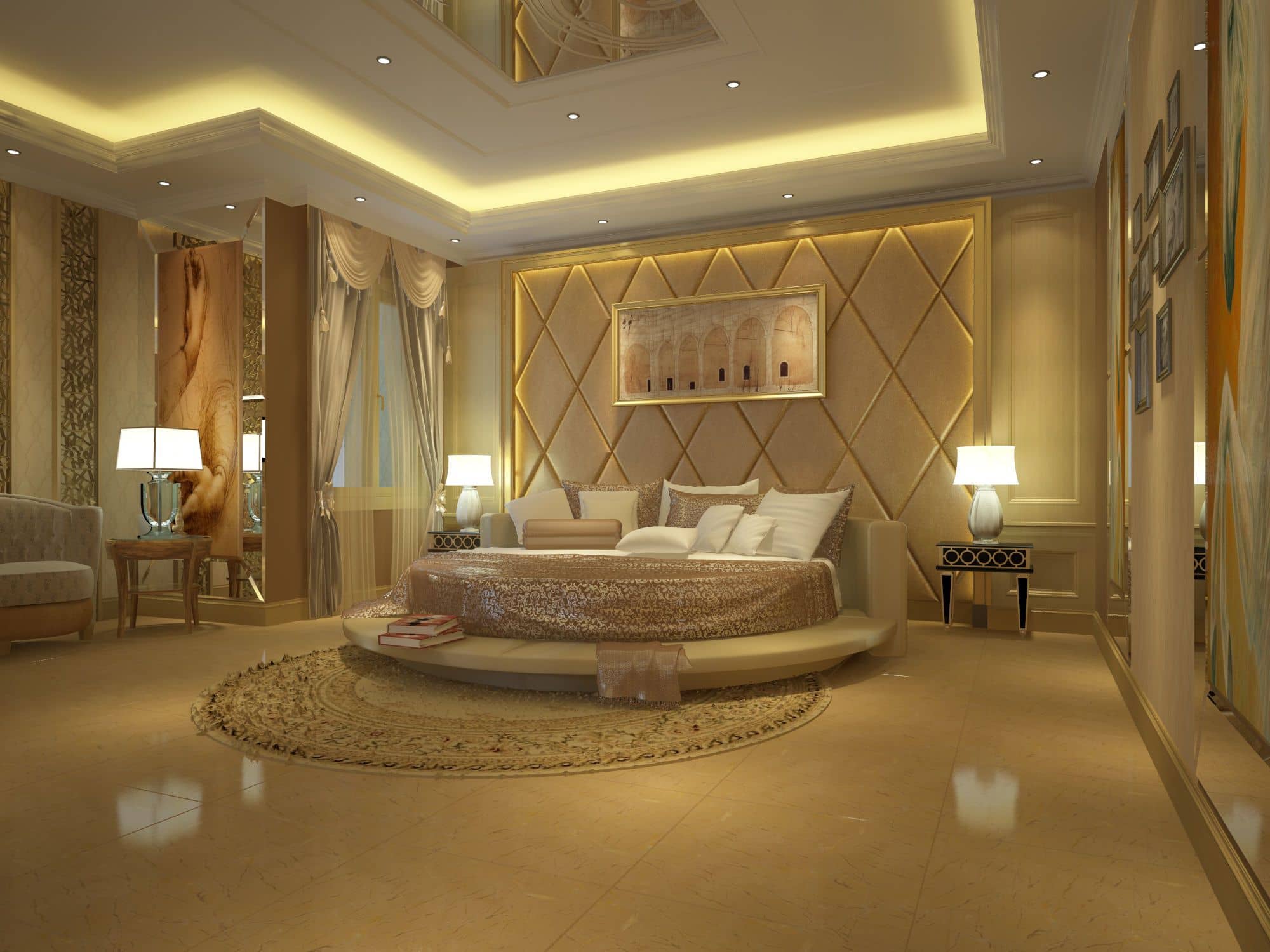 source: pinterest.com
Red and black room with a luxurious and expensive rug and ultra-modern furniture is the new favorite now. This is each couple's favorite as the red color works as a statement here and is surely a romantic color to decorate your bedroom with. Go all black with a pop of red with a red rug and one wall decorated in the same color. This works wonderfully as well as gives an advanced look.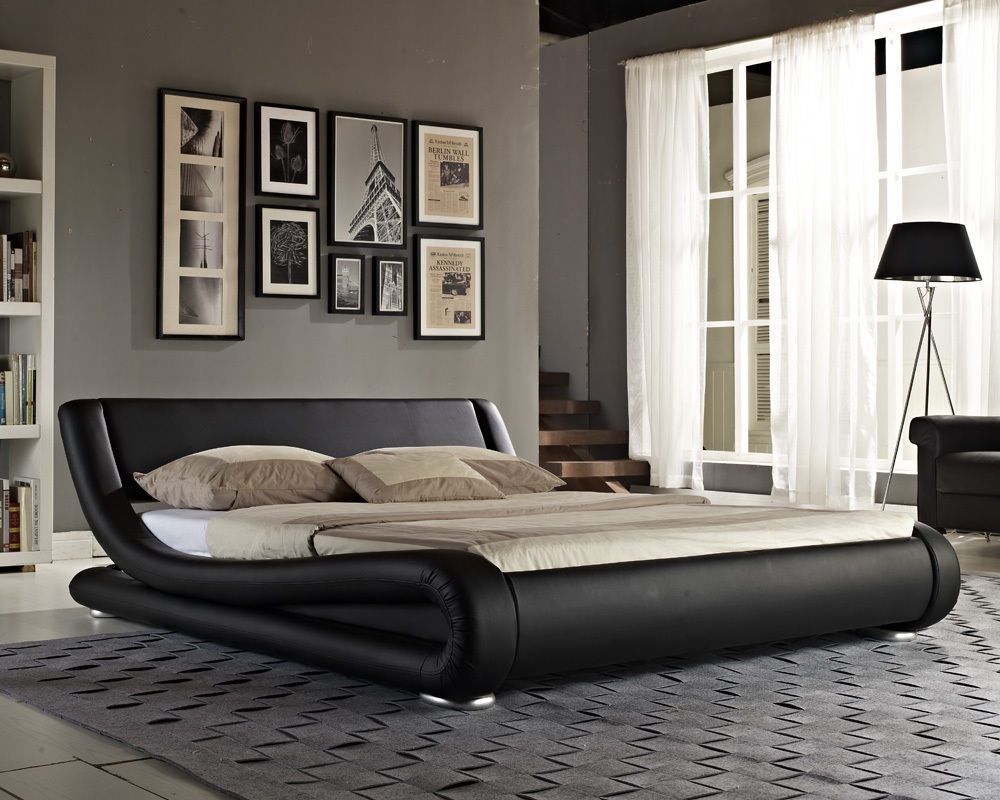 source: thatmattress.co.uk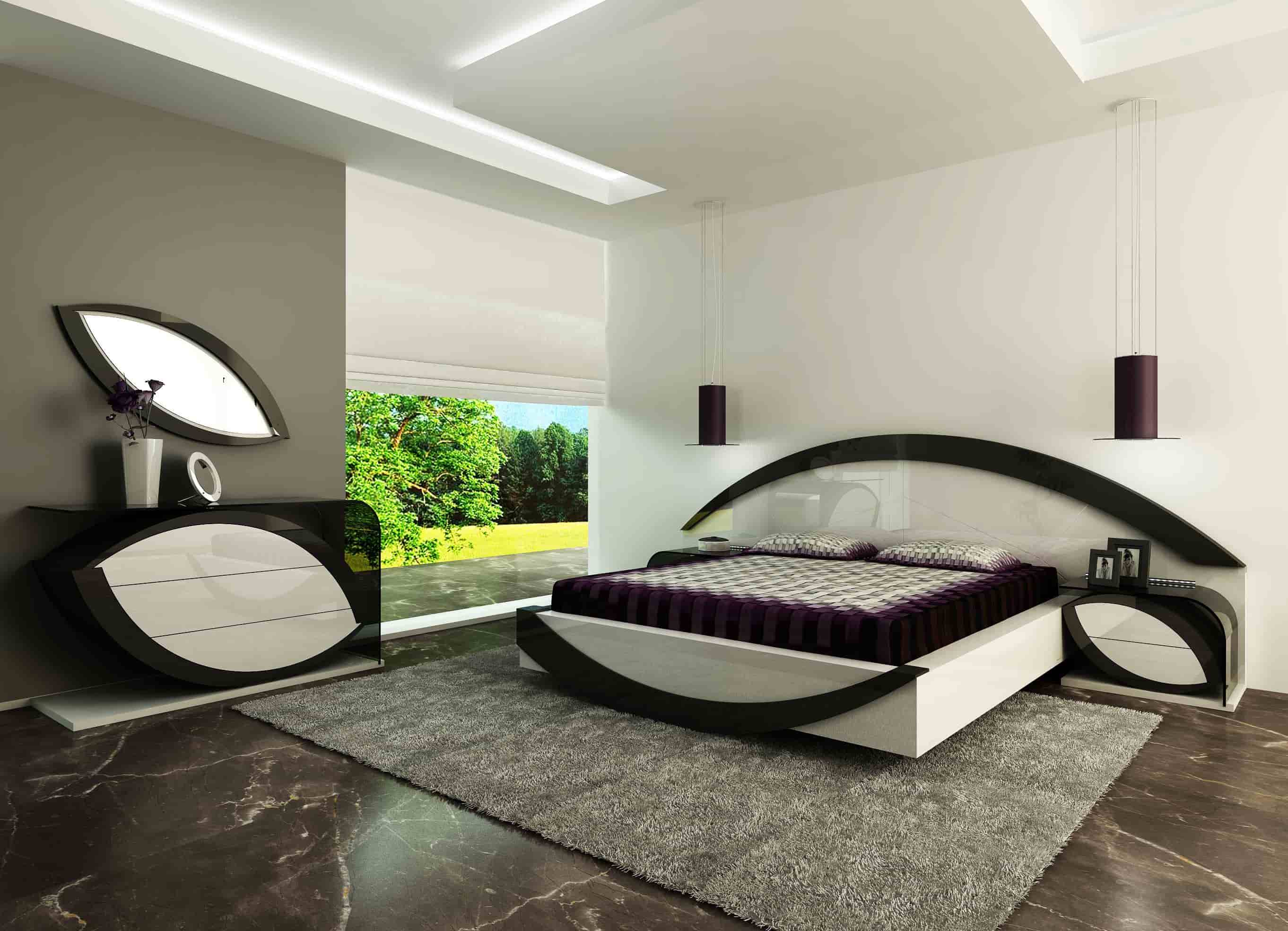 source: ajoyghosh.com
Nothing looks as rich and as posh as a golden glowing bedroom with a statement round bed and decorated with white and golden with lots of lights. This design will make your room feel like a five-star luxury hotel suite. Decorate the room with accent pieces and accent walls by adding mirrors and metallic work. Adding some extravagant lights and golden centerpiece with geometrical lamps and beautiful paintings to the décor will look more elegant.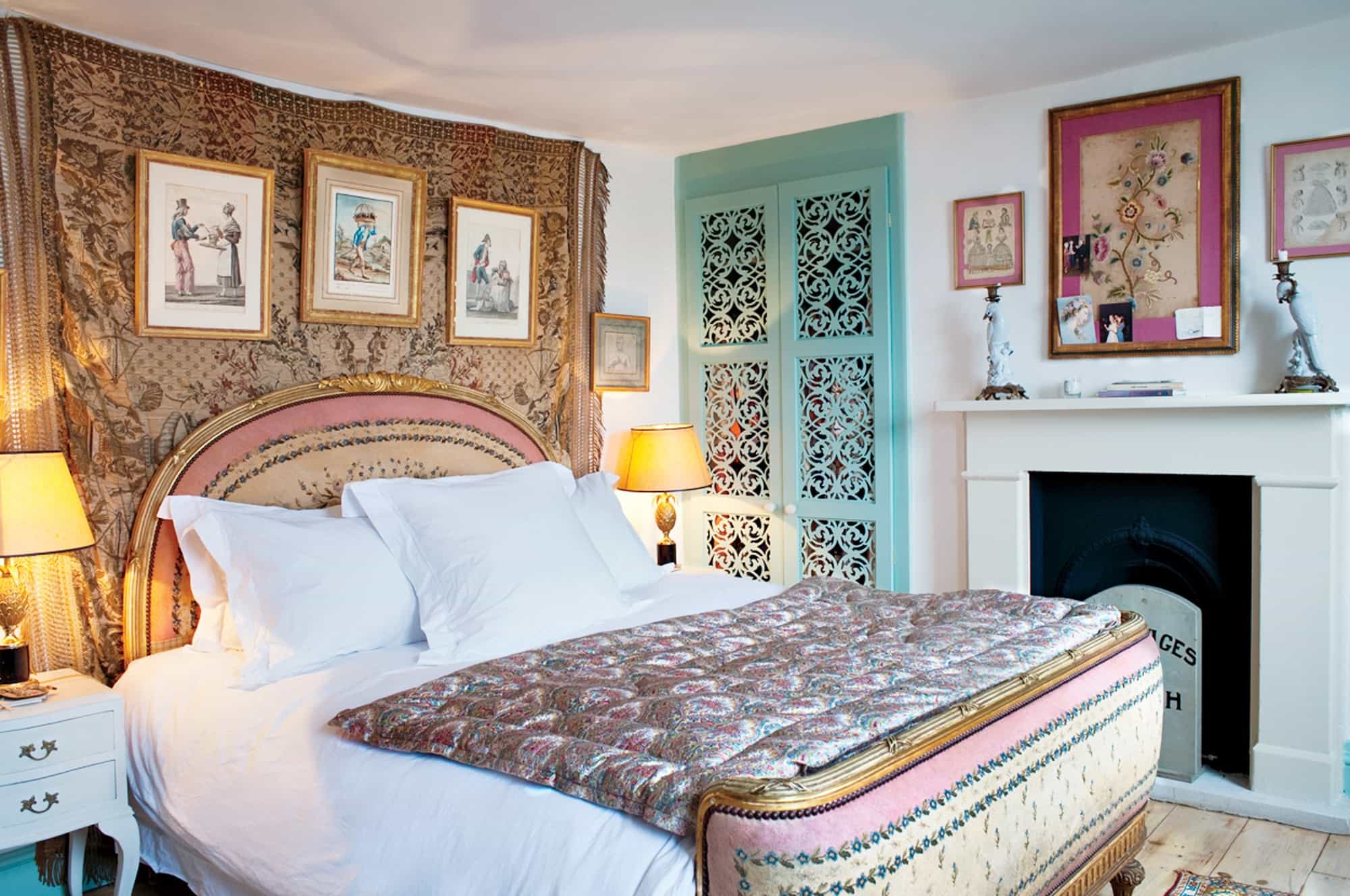 source: vogue.com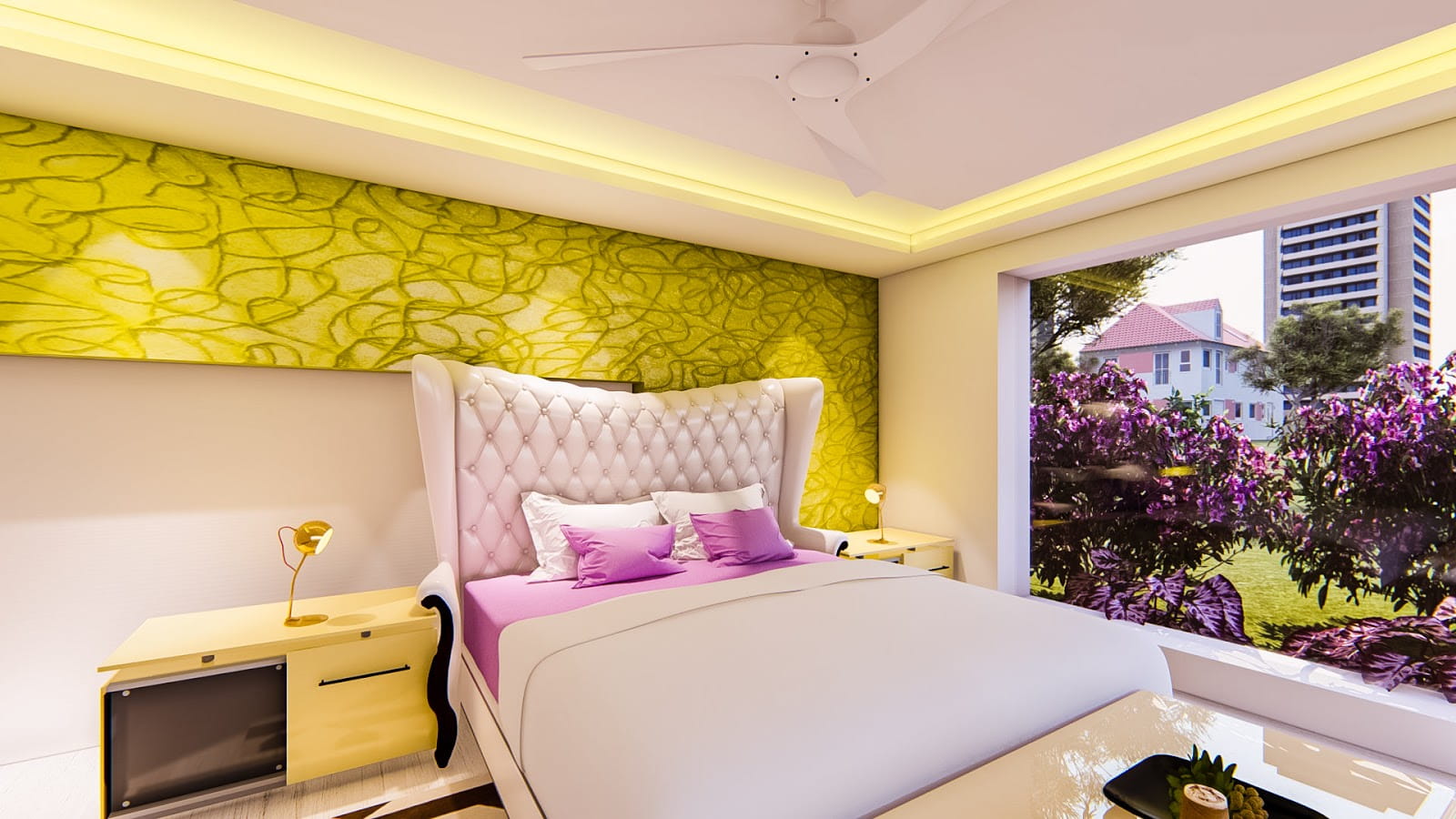 source: julieprops.com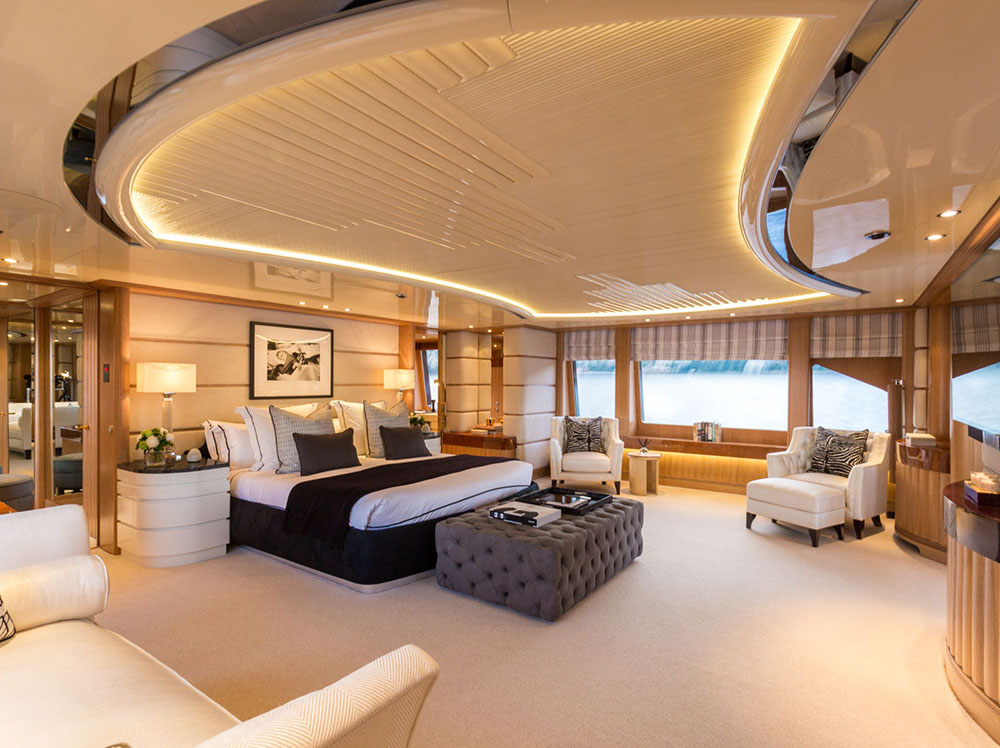 source: charterworld.com
Not only minimalistic décor depicts modern décor. Maximalist decor with multiple colors and accent wall with colorful paintings and multicolored bed complete this décor with a charm you just have to get the right combination of colors by going all white with bed and using light colors not making it too loud.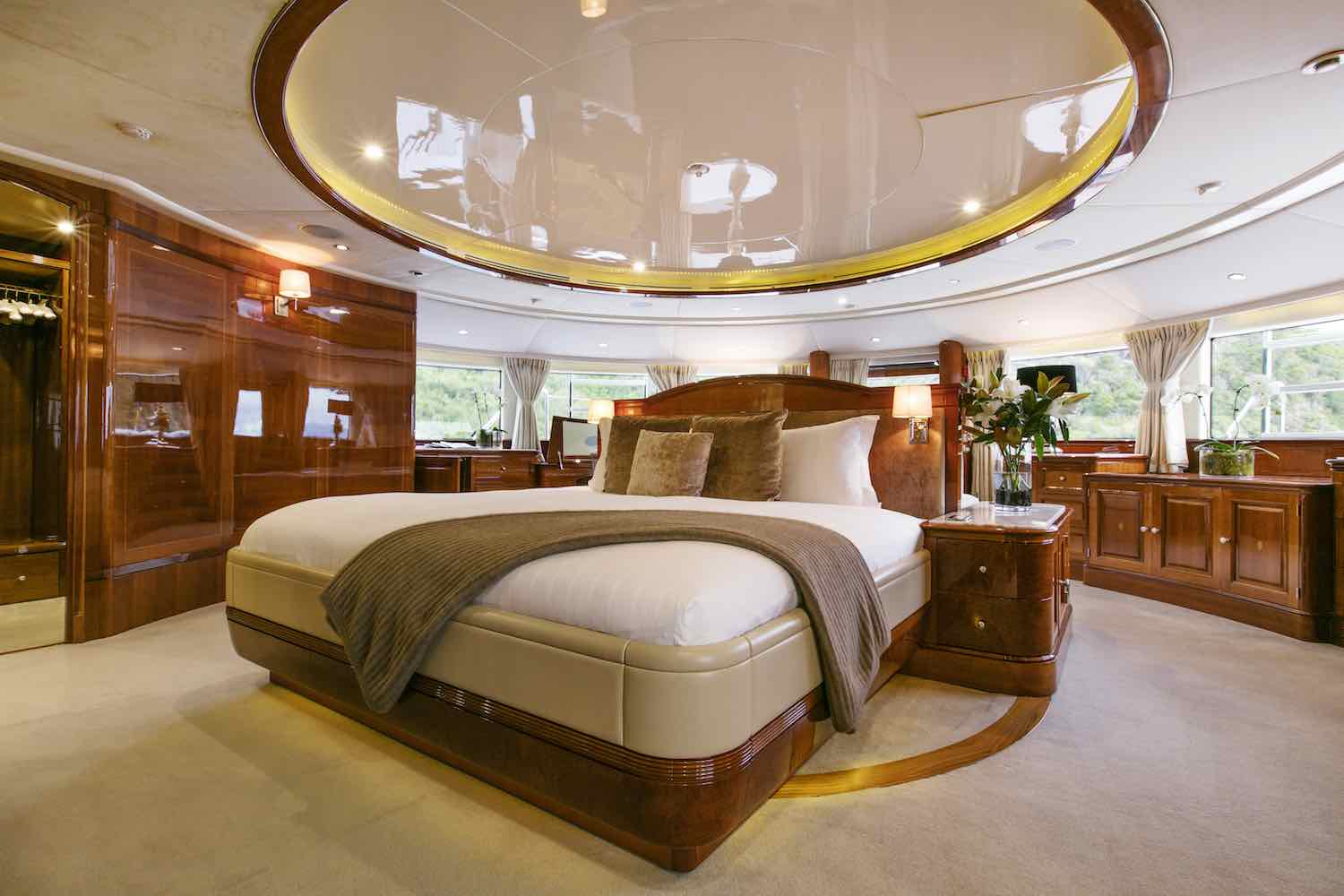 source: anyboat.com.au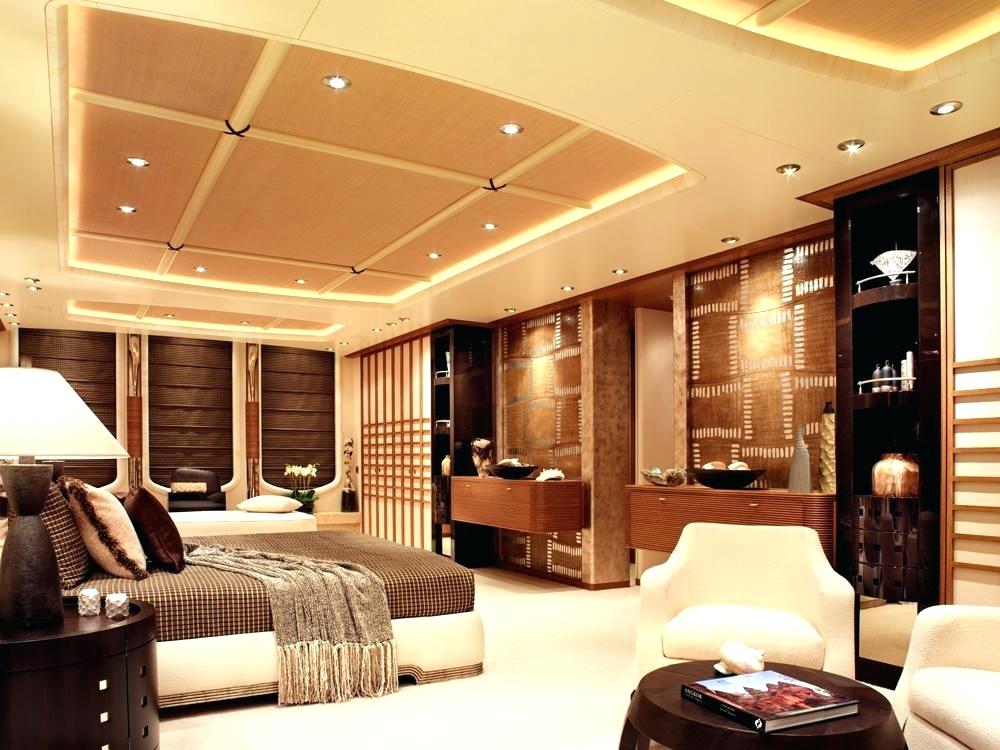 source: artfifteen.co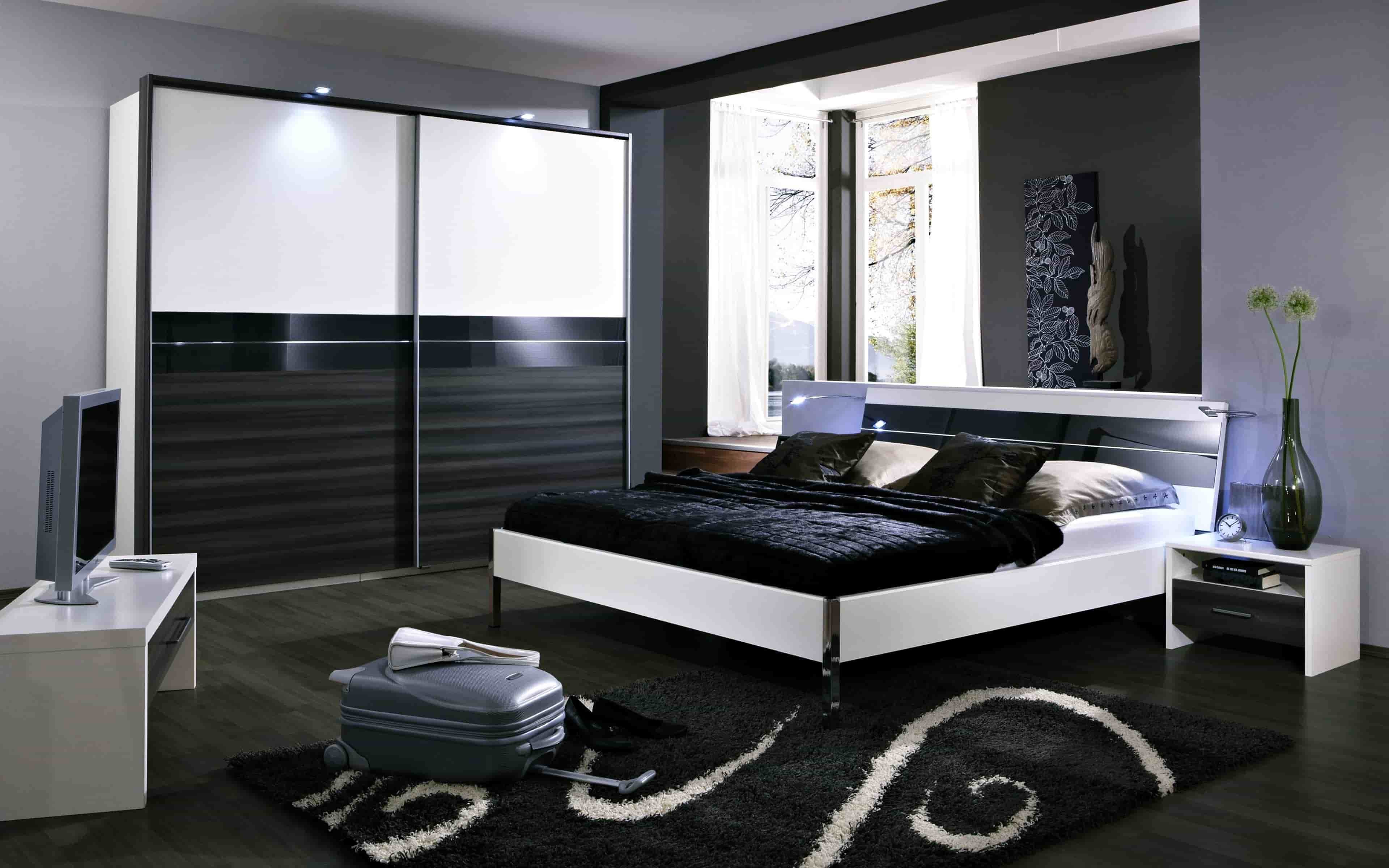 source: wallpaperup.com
When giving a golden glow to your bedroom try to go for some mirrors complementing the lights and another décor. Mirrors are used to add beauty to the bedroom by creating magical effects from the lights as well as creating the illusion of a bigger room to the small room. Using the glass on the ceiling with proper lighting makes the bedroom look heavenly.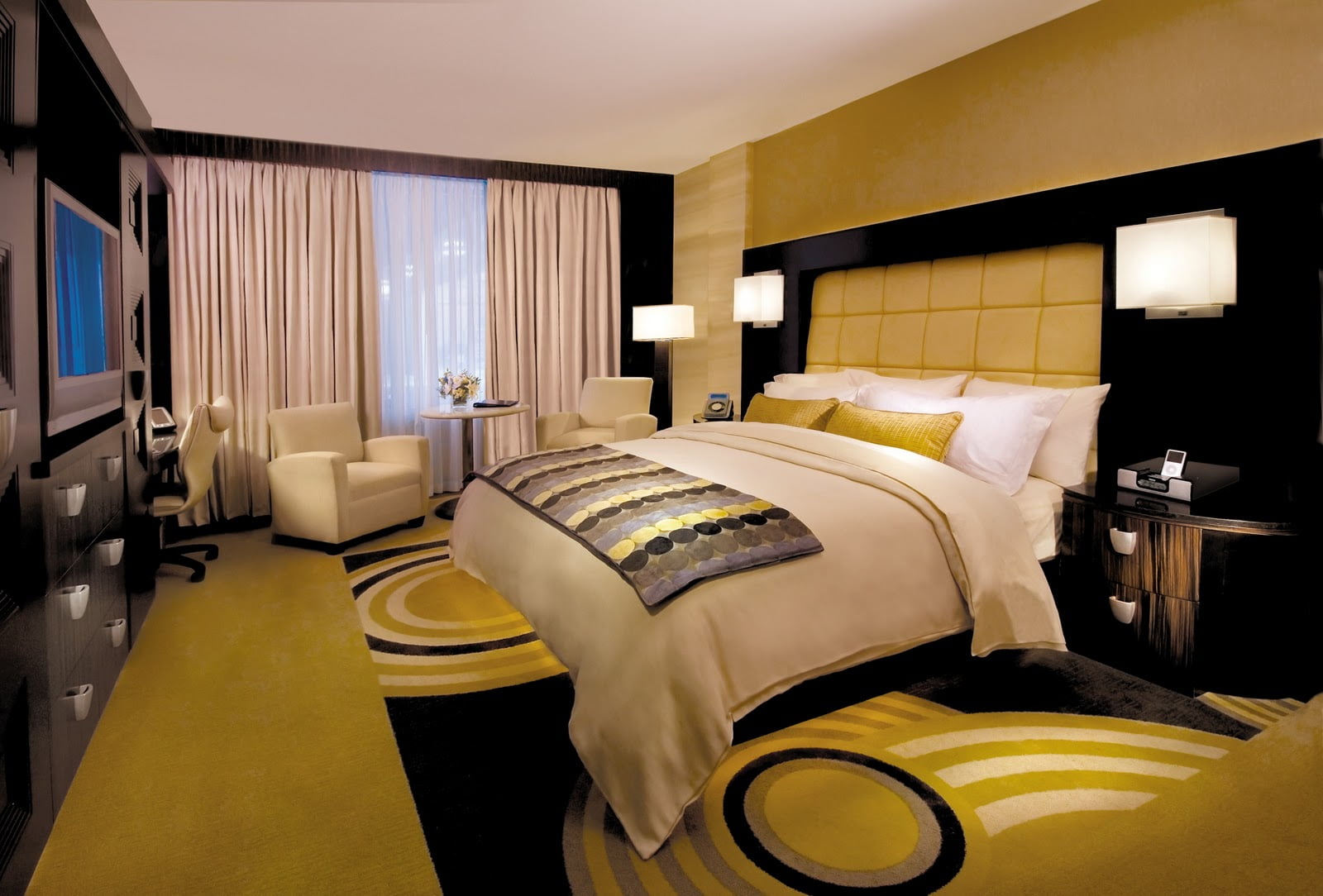 source: g633.info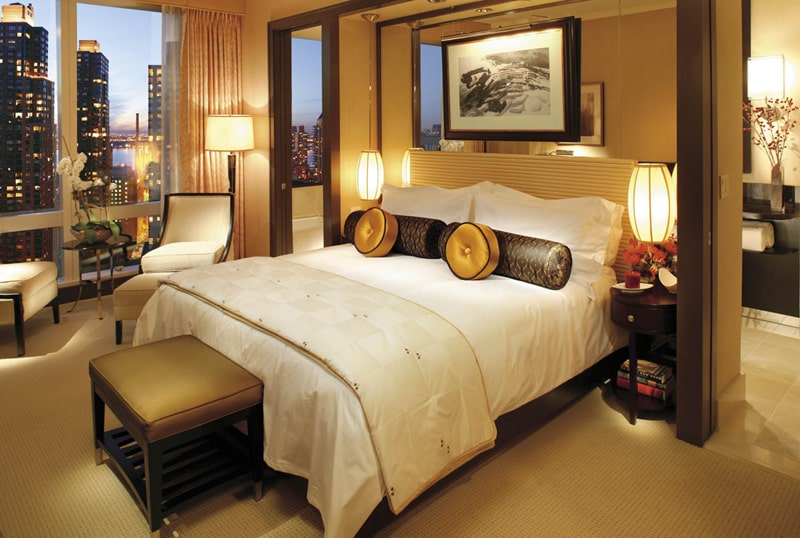 source: en.wikipedia.org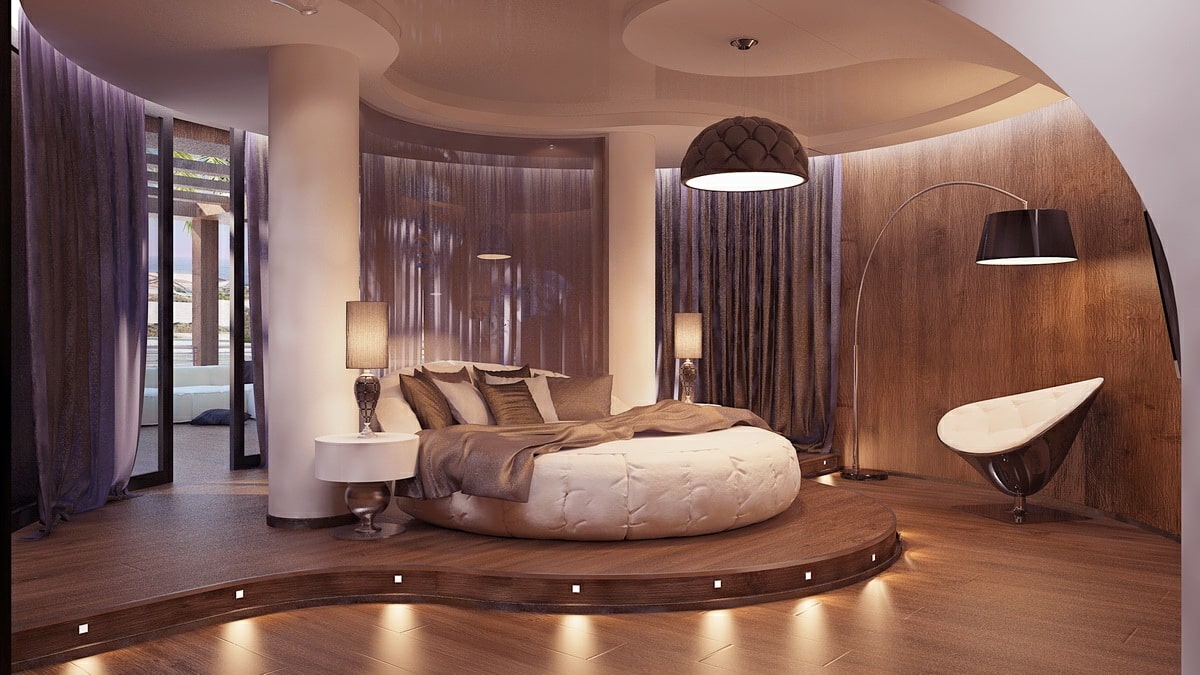 source: home-designing.com
Decorate your room with white and a beautiful shade of pink –Mauve. You can get the perfect look out of these colors and by adding a muted gold shade for the footboard. You can add some loud colors smartly to give an additional décor to your bedroom.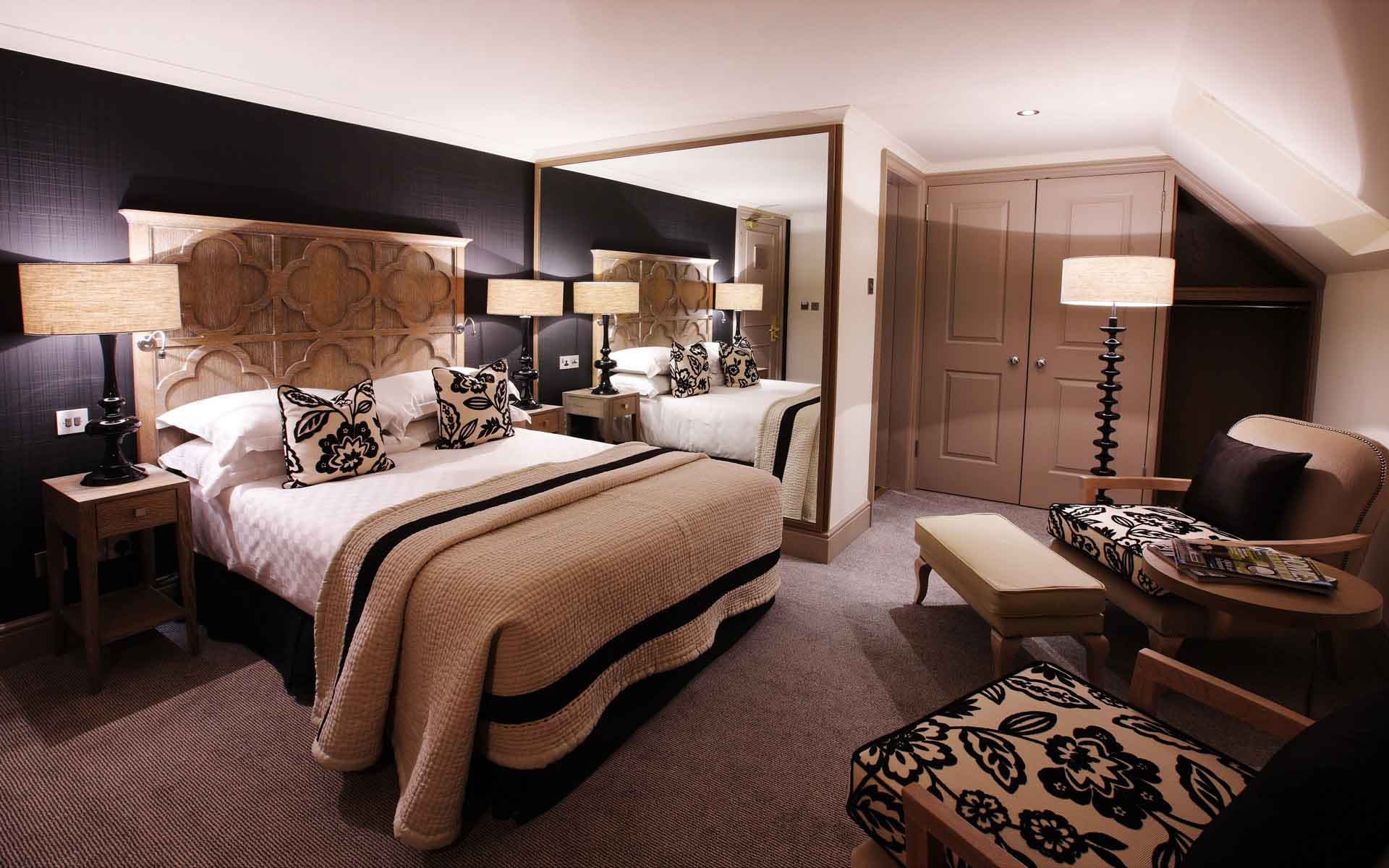 source: blog.2019homedesign.com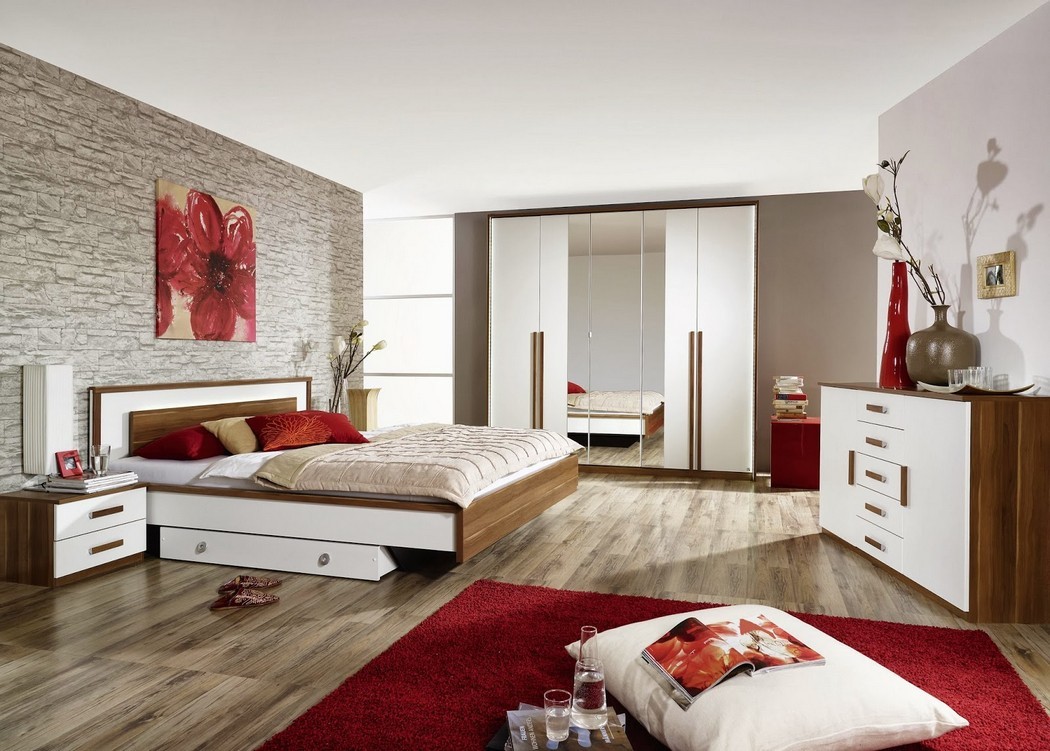 source: shirtclub.info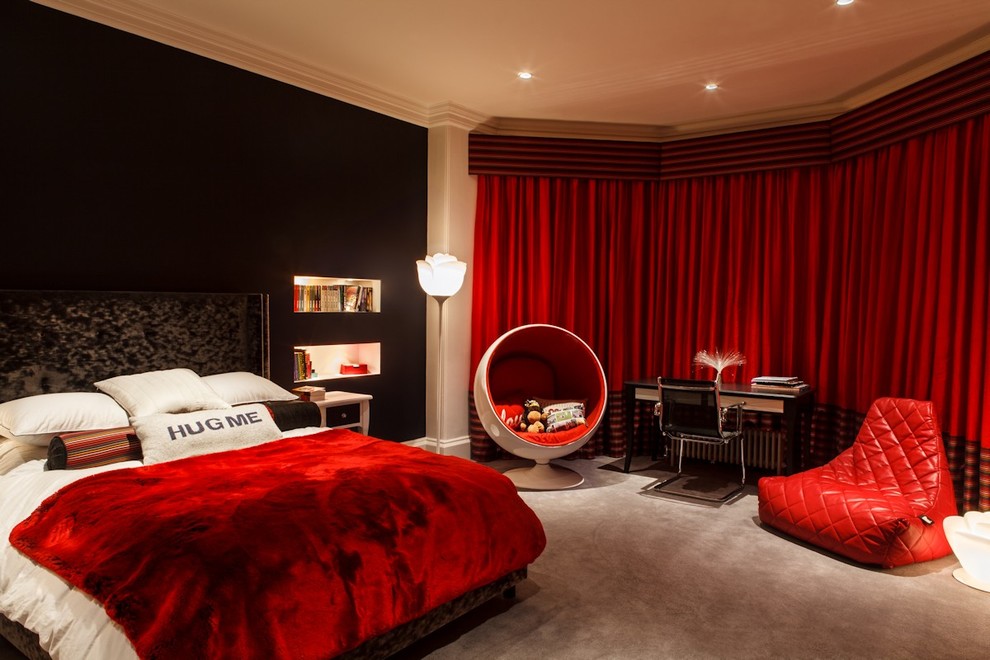 source: czmcam.org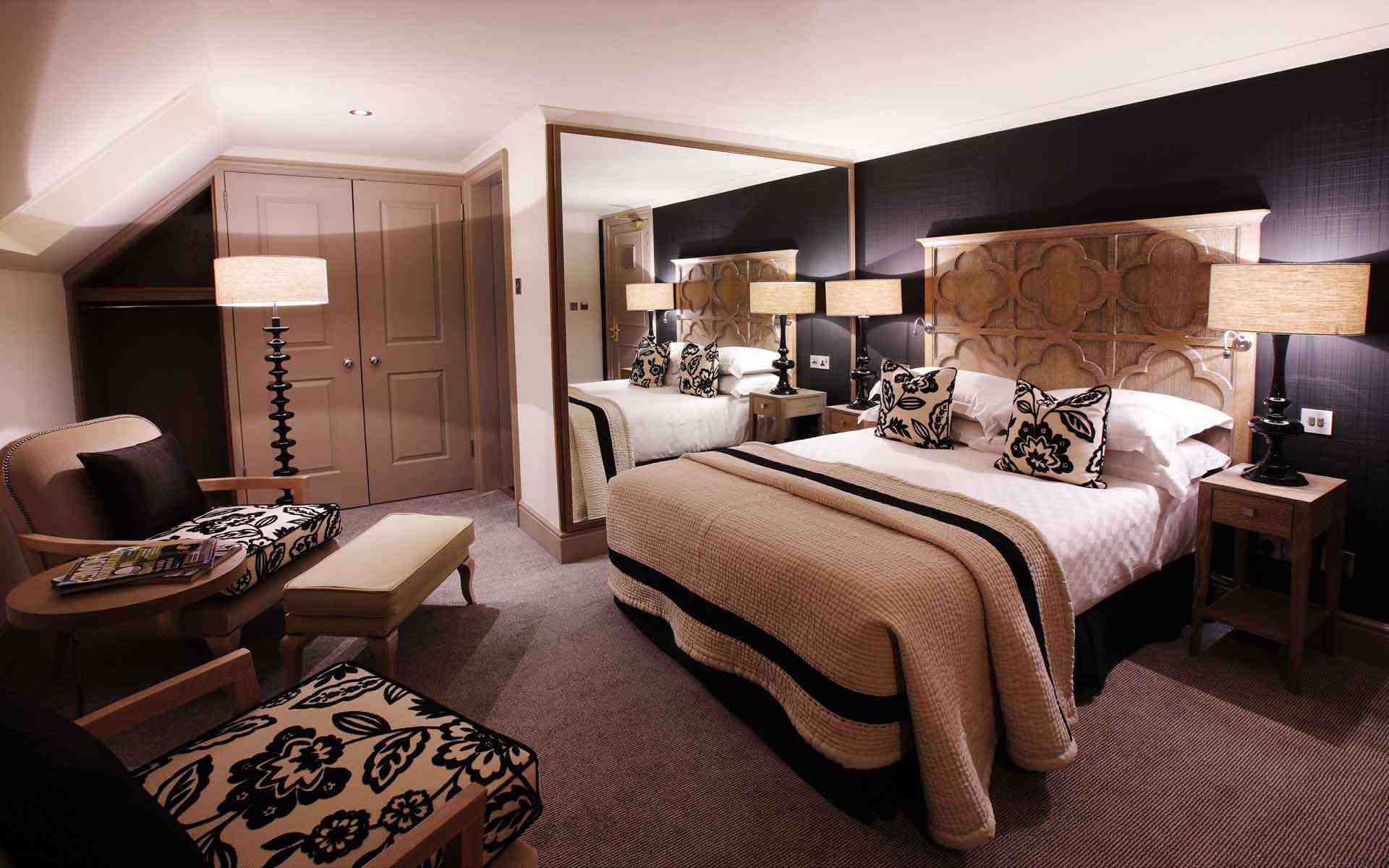 source: mastik.info
You may also like to know about  30 Most Romantic Room Ideas On Pinterest [ Updated 2019 ]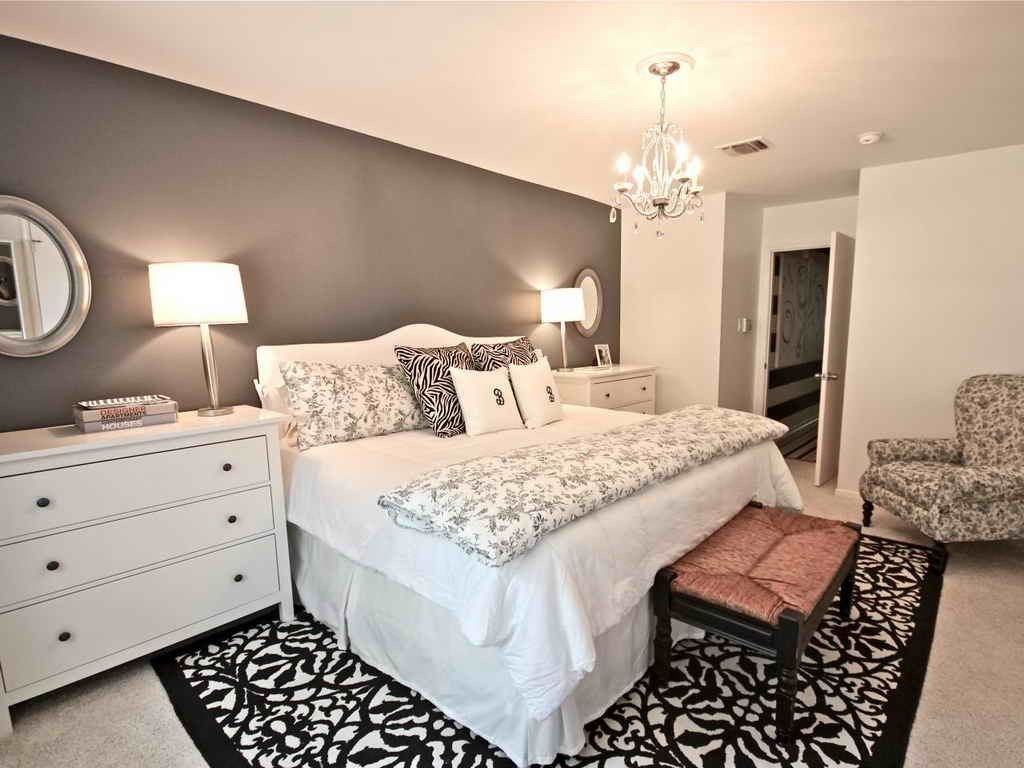 source: expohomedecor.blogspot.com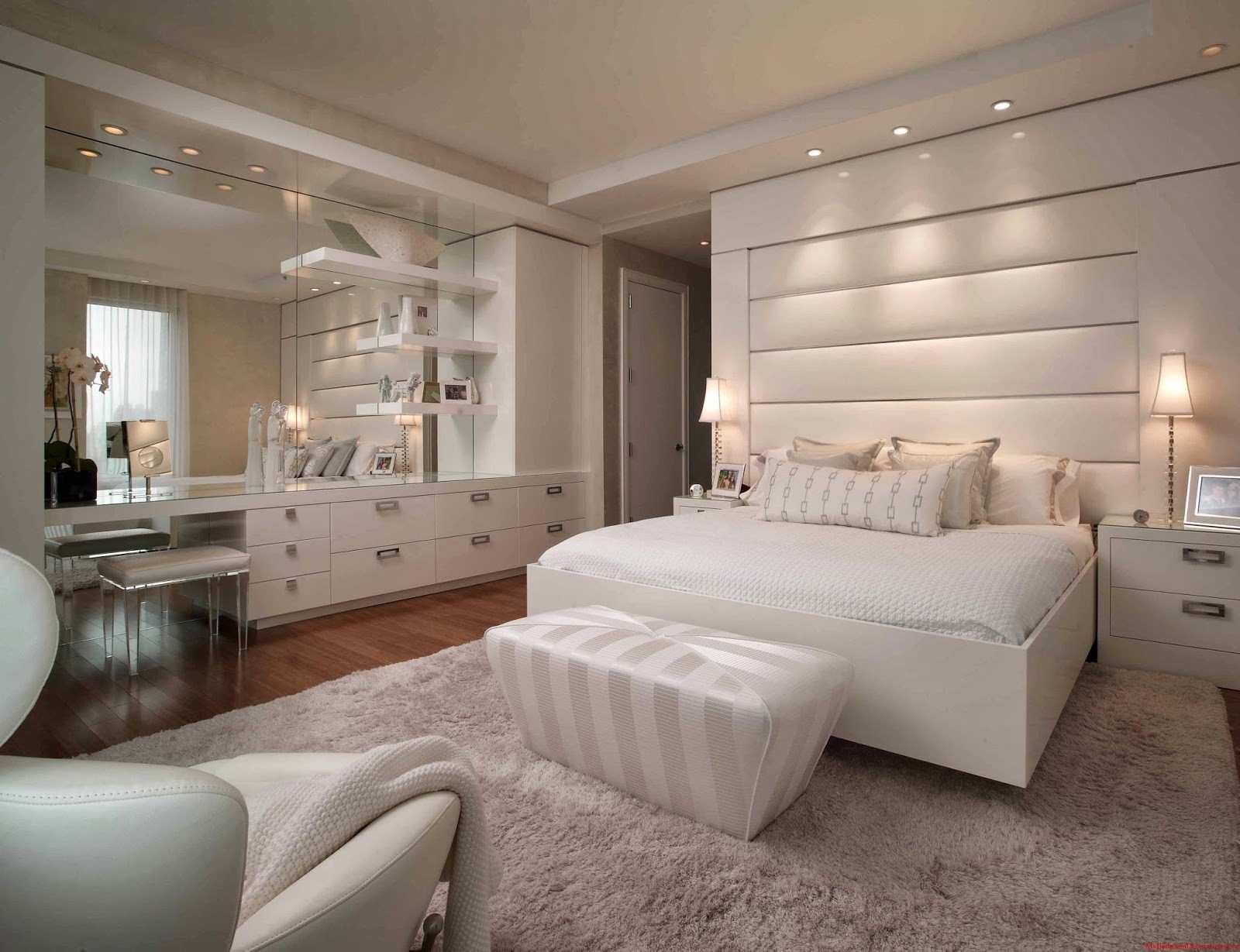 source: laceainarie.com
Additional tip:  To give a romantic effect, go for soft draping of some beautiful curtains that add beauty to the room and can also play with colorful lights to make it more adorable.