When it comes to window coverings, there are a lot of choices out there. From venetian blinds to curtains, you will have to think carefully about what you are looking for. In particular, something that is trending right now is shutters. From offer better privacy and light control to having a timeless design, homeowners are loving how shutters are transforming their living space. Let's take a closer look at why shutters are becoming so popular.
Better Privacy
source: athomeblinds.com
Everyone wants to feel comfortable in their own home. This means having privacy from passers-by and neighbours. This is why a lot of people turn to blinds. They like the slat design that covers the window. There is also the freedom to adjust how much people can see in from the outside. 
But, some blinds do not offer the level of privacy that you might be looking for. This is when shutters come in. Their design means that they are thicker and the slats offer more coverage. You can choose how much privacy you want to have. In particular, at night, some blinds are not thick enough and the light inside the house can mean that people can see in. But, with the thicker materials used on shutters, this does not tend to happen. 
A Timeless Design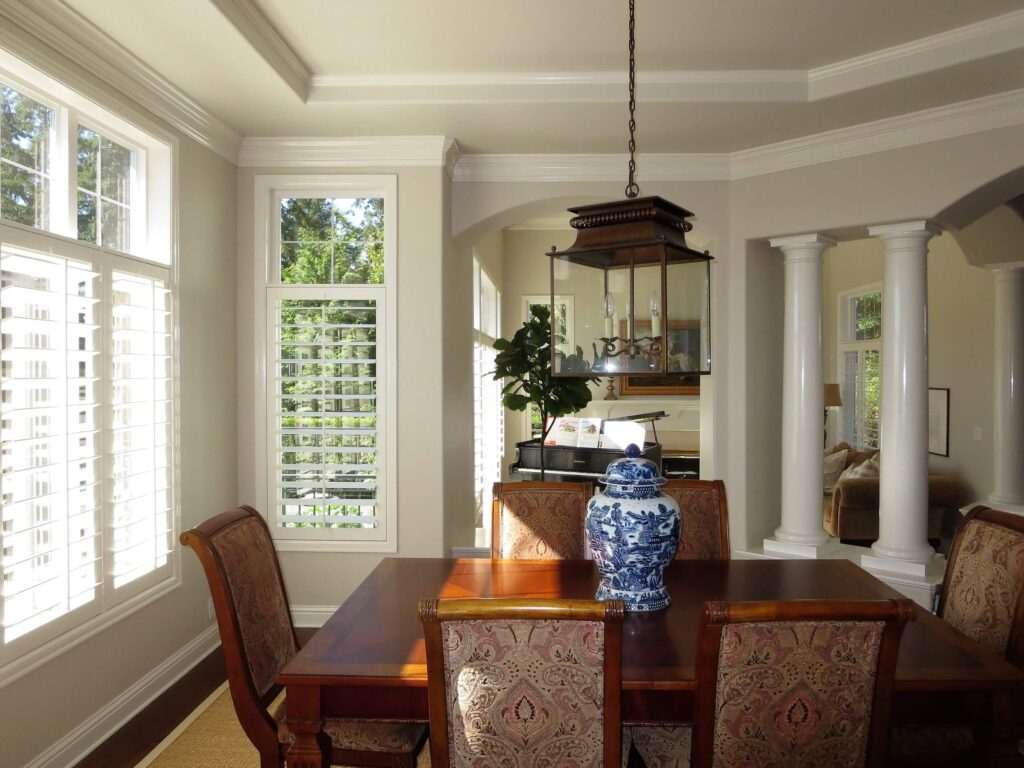 source: pinterest.com
A lot of people love the classic design that shutters have. This is timeless and they are never going to go out of style. People love how the shutters look in their home, whether they are used in the kitchen, living room or bedrooms. It does not matter whether you are trying to create a modern and contemporary style or pay tribute to period features of a home, shutters are a great way to do it. There is the choice of real and faux wood for the shutters, as well as having the opportunity to have them any colour that is going to complement your home.
More Light Control
source: totallyshutters.co.uk
Often, people have to choose best curtains and shutters. But, it can be difficult to know the best option before they are fitted. Well, a lot of people believe that shutters give you more light control. In other words, you can choose the amount of light you want to let into the room. With curtains, you have to either keep them open and allow all of the sunshine into your home. Alternatively, they have to be closed and you have to be in the dark.
With shutters, you have more control. For instance, you can allow some light into the room by adjusting the shutters. This means that you can allow some light in but avoiding having the sunshine overheating the room and making it uncomfortable to be in.
Enjoy Heat Retention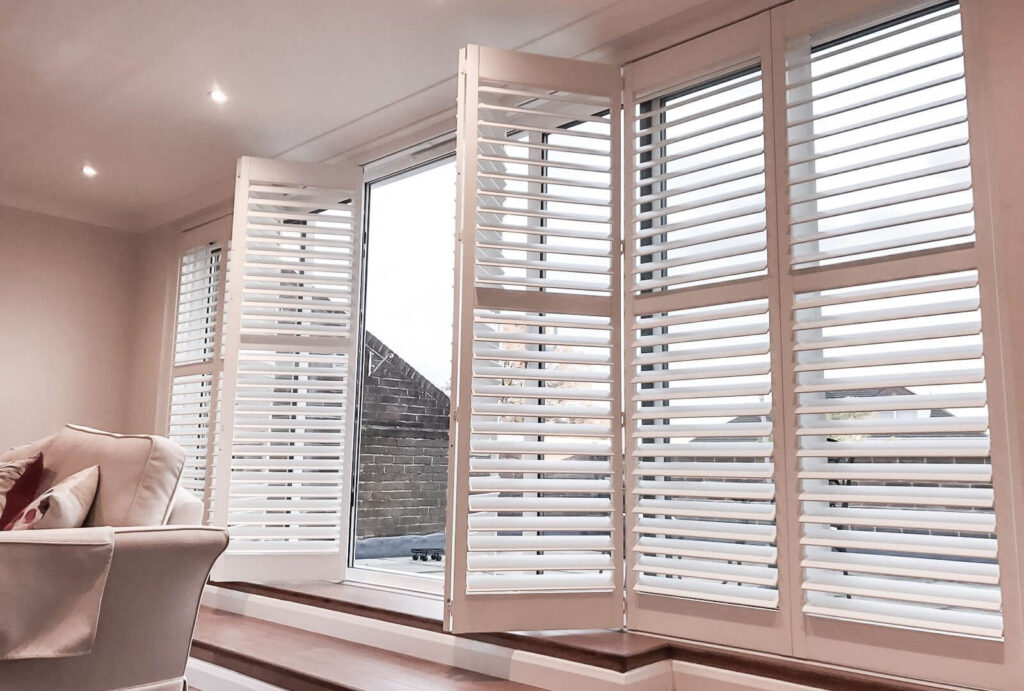 source: sculliblindsandscreens.com.au
During the winter, you want to do everything you can to retain the heat in your house. This can keep your energy bills down too if you are careful with trapping in the heat. The good thing about shutters is that you can choose real wood. This is a material that is known for fantastic heat retention. This is going to keep your home warm and cosy during the winter. Shutter slats are thicker than normal blinds, which not only helps with privacy but it will mean you do not have to spend as much on energy bills during the year.
Protection for Furniture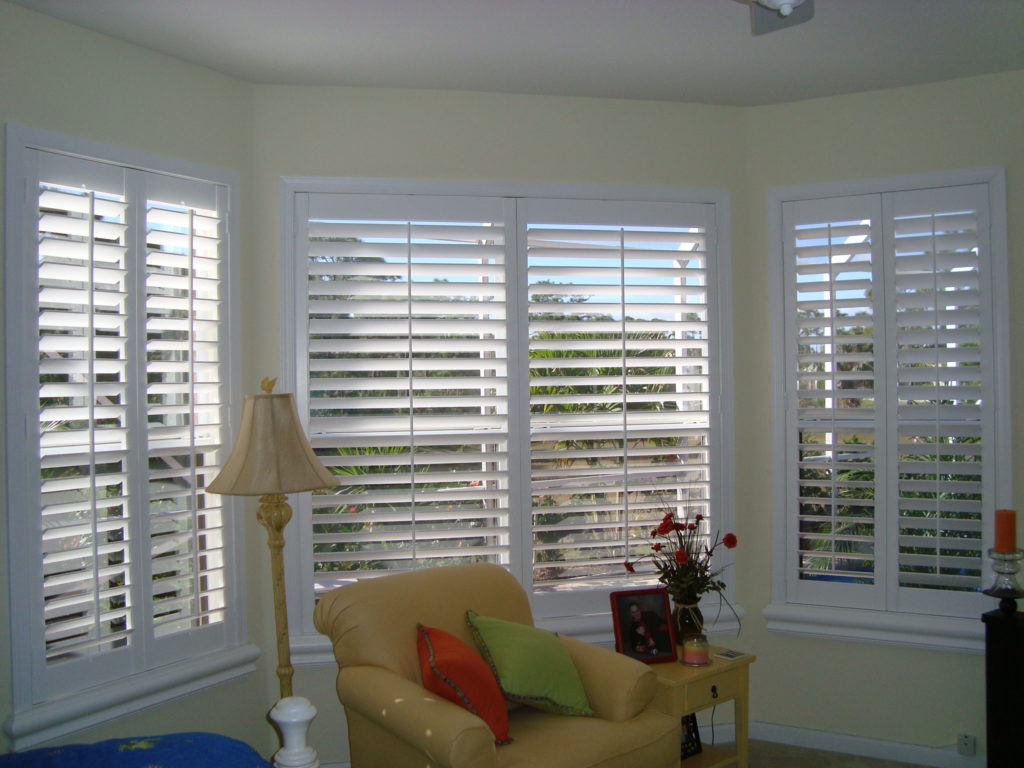 source: apshutters.com
Not a lot of people realise that constant sun exposure can damage their furniture. This is particularly true if you have materials, as well as some plastics. You will notice that the colour will start to fade, making your furniture not look as new as it used to. This is something that can happen over time if your furniture is near to a window or anywhere where the sun is able to come in.
Instead of moving all of your furniture and re-arranging your rooms, you can simply use shutters. Since you can control the amount of light that comes in, you can ensure that it does not damage your furniture. Thus, when the sun is shining for long periods of time, you can simply adjust the louvers that are on the shutters. This is going to stop the damaging effect of the sun and make sure that your furniture looks as good as new for as long as possible. It can give you peace of mind, as well as helping to cool down the room and make it comfortable for the family to enjoy.