Women are standing high beside men in almost every area for a century now and their incredible contribution toward building a better world is never unknown. Women are now actually contributing to BUILDING one in addition to MAINTAINING one. Witness the incredible and beautiful structures designed by women at The Architecture Designs.
The Broad, Los Angeles, by Liz Diller of Diller Scofidio + Renfro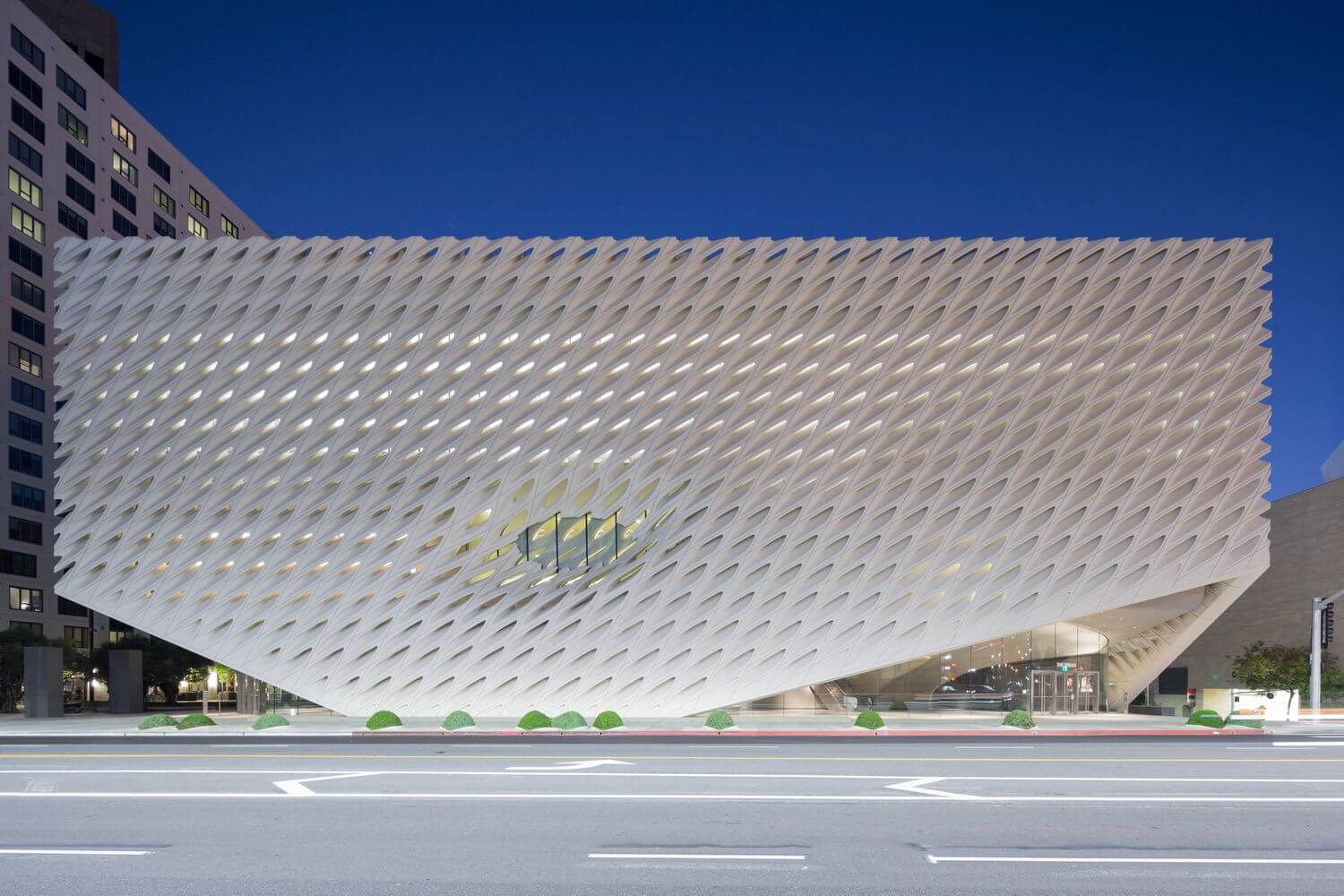 source: dsrny.com
This beautiful museum in downtown Los Angeles is the house of art and contemporary collection. This building is designed to contrast with its bright metallic exterior and is nicknamed as "the veil and the vault".  
Mleiha Archaeological Centre, Sharjah, UAE, by Sumaya Dabbagh of Dabbagh Architects
source: middleeastarchitect.com
Mleiha is the most important archeological place in the UAE and surrounded by dessert allows the visitors to witness the ancient history of the place, Bronze Age tombs and pre-Islamic forts. This impressive place is a lifetime experience.
Museum Garage, Miami, by Amale Andraos of WORKac
source: work.ac
The garage is so much more than just a place to park the vehicles and is resulted in the unique version of the exquisite corpse. This place features a colorful graffiti gallery, a library, a fountain and much more.
Writers Theatre, Glencoe, Illinois, by Jeanne Gang of Studio Gang
source: studiogang.com
Writers Theater provides a unique experience to the theater lovers by creating a most intimate theatrical experience with its classic and bold approach towards the art. This non-profit theater is home for English drama and various performing hubs.
Library of Birmingham, Birmingham, England, by Francine Houben of Mecanoo Architecten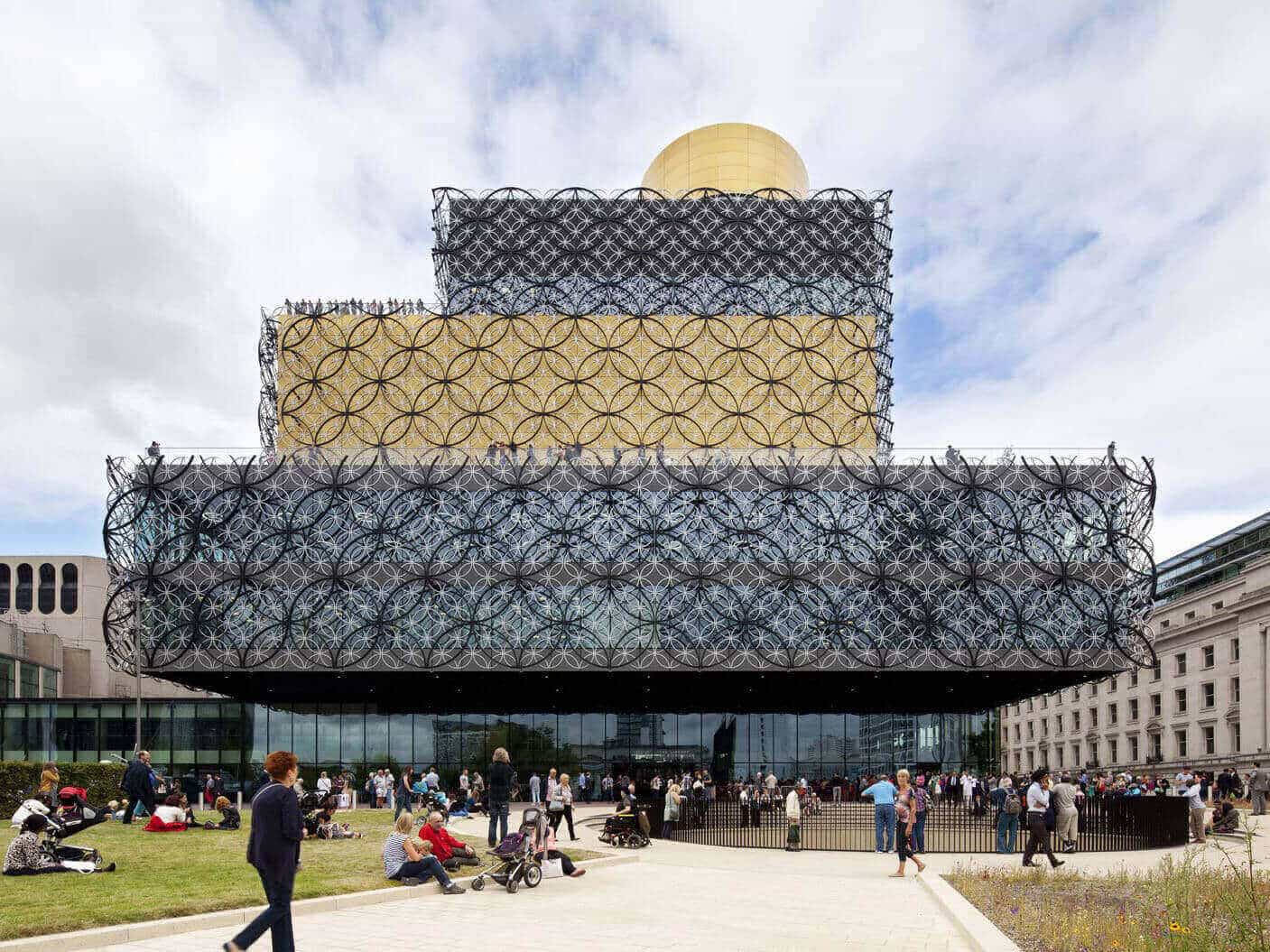 source: mecanoo.nl
Birmingham library is considered as the largest public library in the UK and was constructed by minutely understanding the details and taking care of it. The design gives a sense of unified purpose with the garden and the balcony. 
Serpentine Pavilion, London, by Frida Escobedo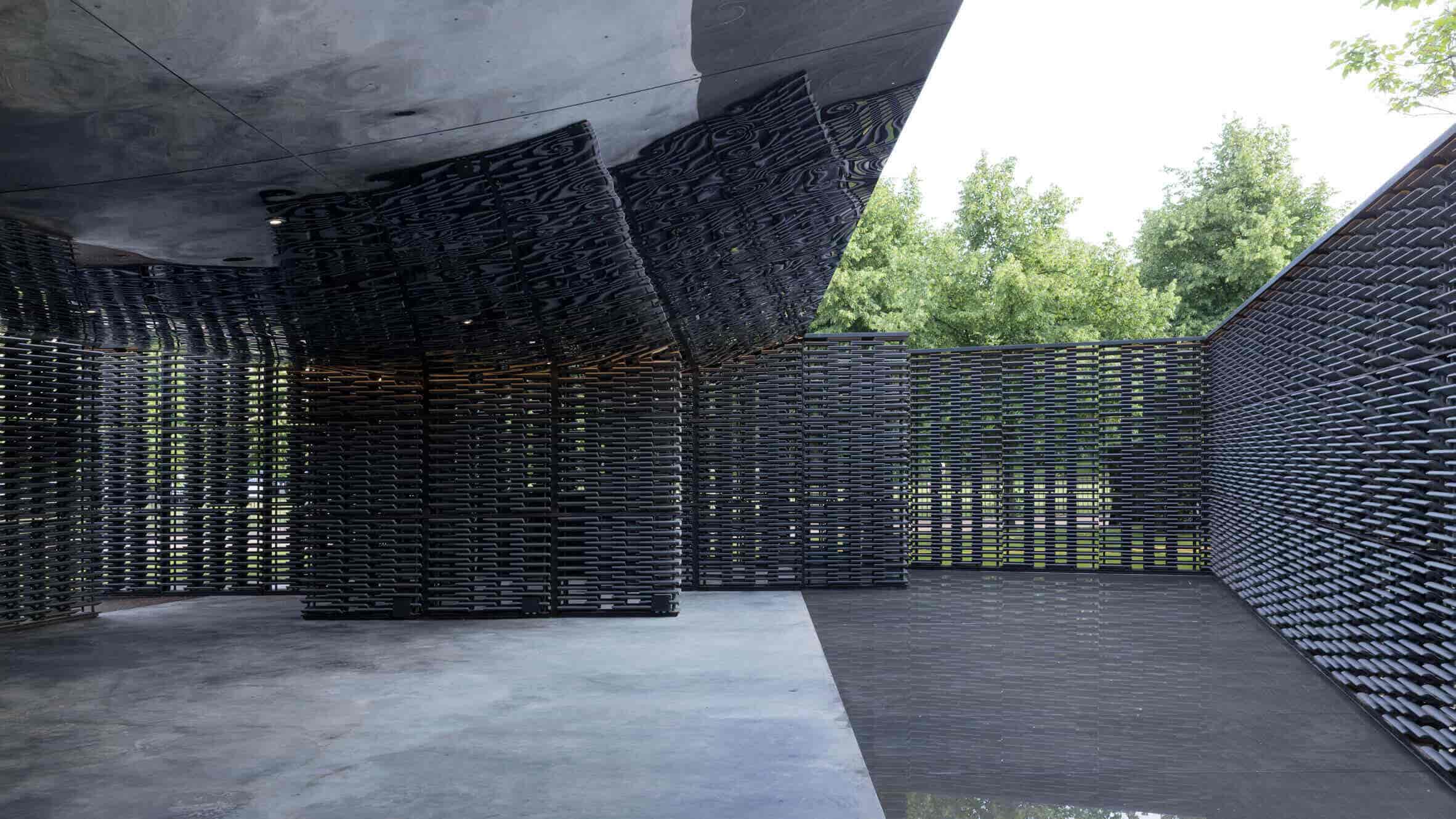 source: dezeen.com
The Serpentine pavilion is the secluded courtyard with the woven concrete tiles and was built considering the Mexican architecture. It also includes unique features like a shallow pool and mirrored ceiling which beautifully serves as a natural timepiece.
GSW Headquarters, Berlin, by Louisa Hutton of Sauerbruch Hutton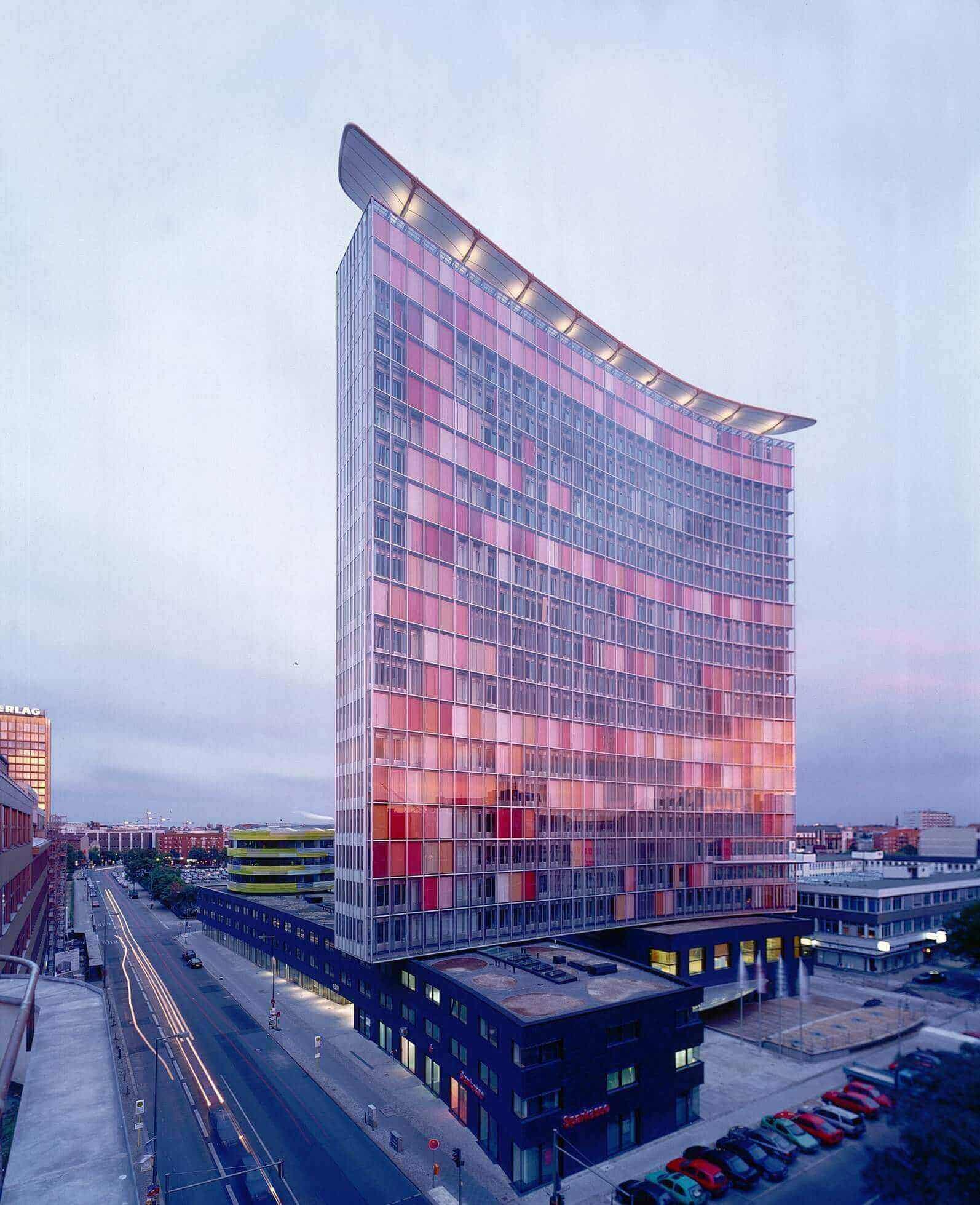 source: theglobeandmail.com
This is one of the unique projects of all time because of its beautiful architecture and the eco-friendly façade that features solar blinds and shutters with the beauty of the natural light that shines on this high rise.
Sao Paulo Museum of Art, São Paulo, by Lina Bo Bardi
source: archdaily.com
This museum was built to not-to-block the beautiful city view by mixing brutalist and modern elements that draws attention and is considered to be the best work of Bo Bardi.
Hadaway House, Whistler, British Columbia, by Patricia Patkau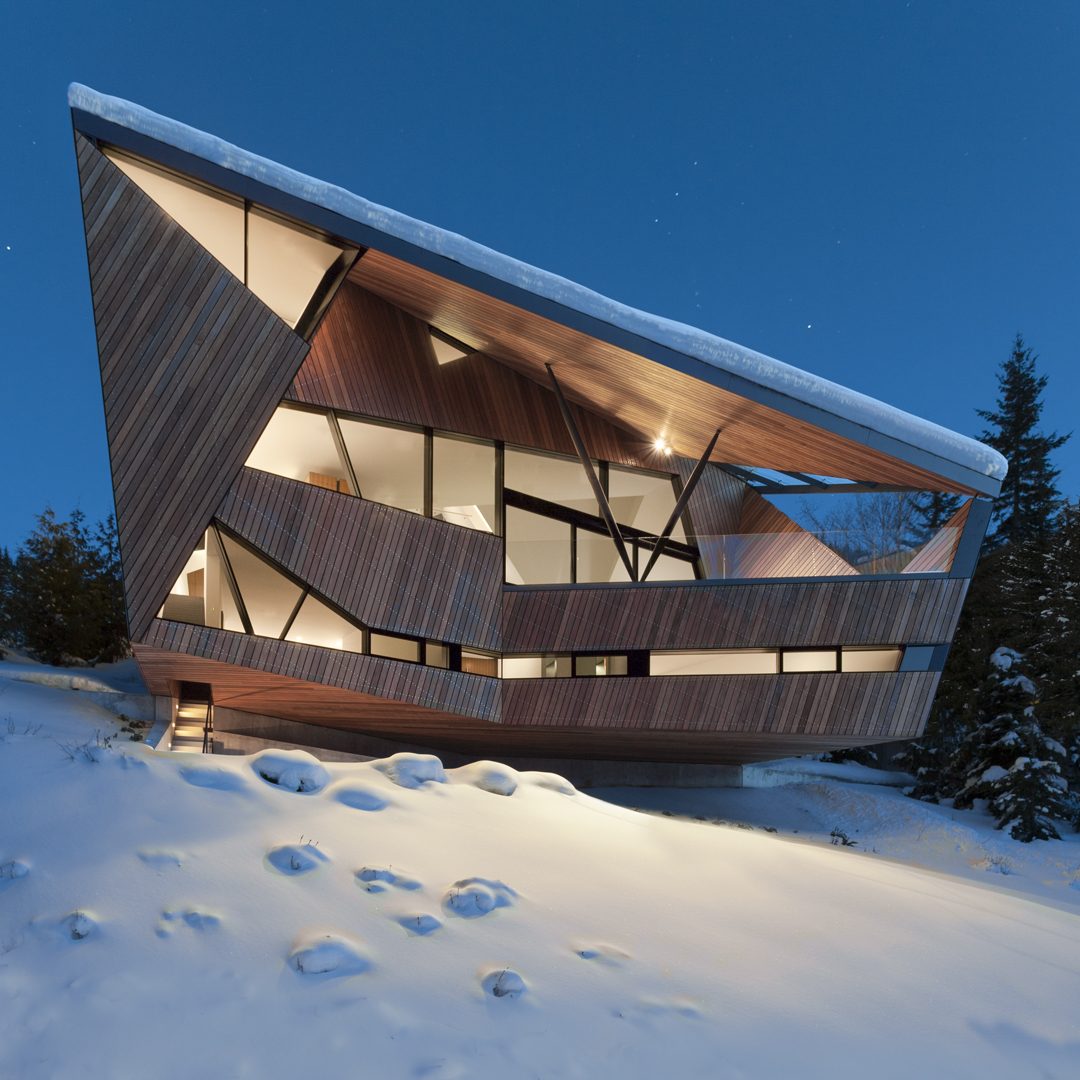 source: patkau.ca
The plot of land worked wonders for this house as the steep area was converted into a breathtaking one. The massive angular roof and the sharp windows completed this unique house.
View House, Rosario, Argentina, by Sharon Johnston of Johnston Marklee
source: johnstonmarklee.com
This unusual house can confuse one at the first sight but it sure makes the most out of the surroundings and stands still amidst the beauty of nature with much-needed privacy and expansive views.
Sinai Reform Temple, Bay Shore, New York, by Judith Edelman of Edelman Sultan Knox Wood / Architects
source: phaidon.com
This temple is one of the unique temples built in the 1960s and is the religious organization in Bay Shore.  It has succeeded in grabbing attraction with its star-like shape. This structural and symbolic architecture is unusual and massive in every sense. 
Pika House, Dunton Springs, Colorado, by Annabelle Selldorf
source: phaidon.com
This five-story house resembles much like the surrounding Pines. The steel-frame structure and wall-to-ceiling glass provides a spectacular view of this tight footprint home and also makes a bold statement. This glass can be sealed off completely with the help of aluminum shutters.
Football Stadium Arena, Borisov, Belarus, by Spela Videcnik of OFIS Architects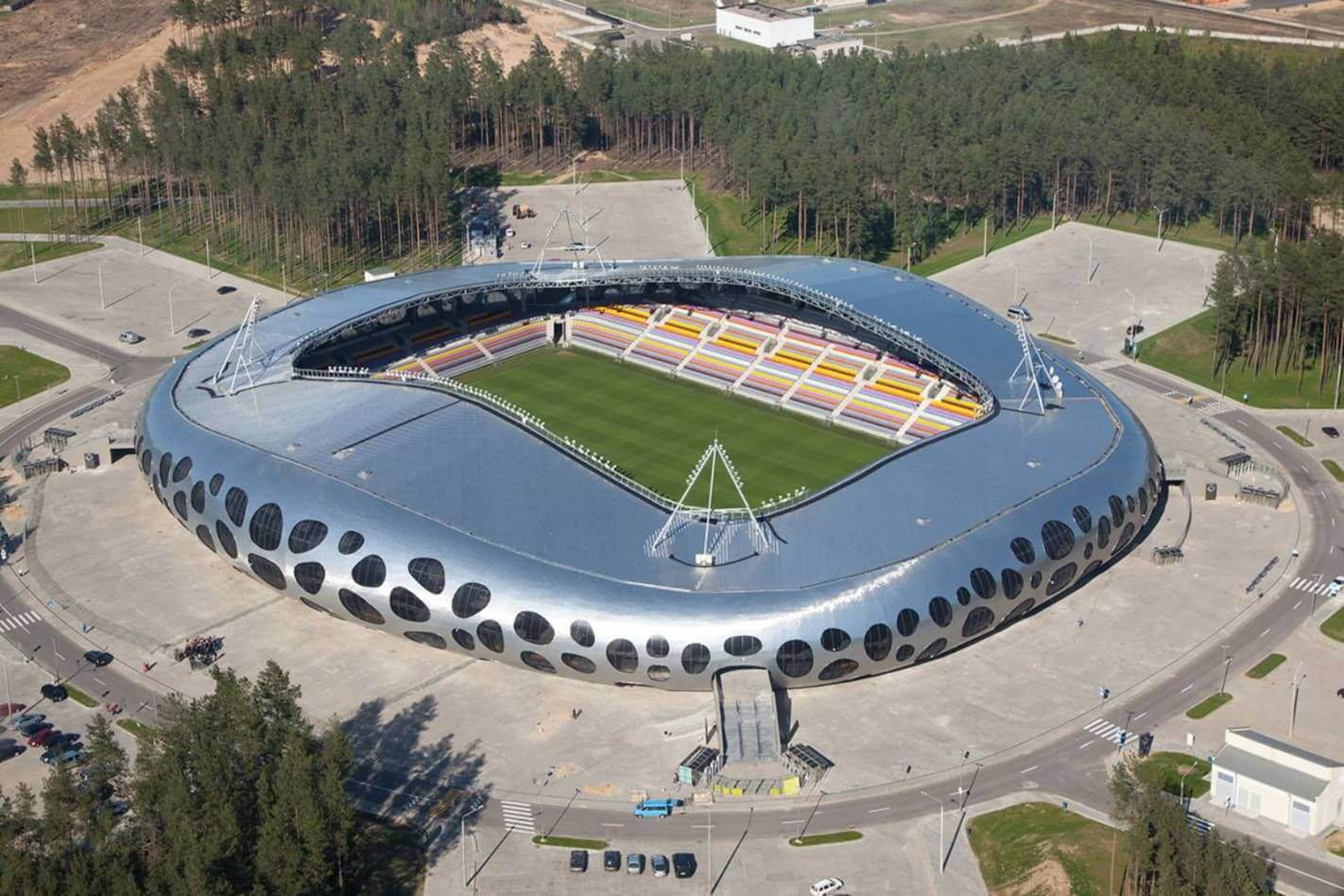 source: pinterest.com
This stadium gives the illusion of the single enclosed object and it looks like a rounded dome. The texture seems like the fragile and stretched one and the space in between shows the interior of the stadium.
Hikma Religious and Secular Complex, Dandaji, Niger, by Mariam Kamara of Atelier Masoml
source: dezeen.com
This complex seems as if made up of all the sand from the desert but it is a secluded place for religious and secular communities and also features a library and mosque. This complex is open to all religions and communities.