These stunning container garden ideas are sure to keep your fall garden alive. Make your garden more creative and attractive with seasonal favorites such as sedum, verbena and pansies, or play with dynamic combinations of annuals, perennials, grasses that will also make plants in great fall pots. Here we have arranged some amazing fall container plants ideas. Let's get started.
Coral Bells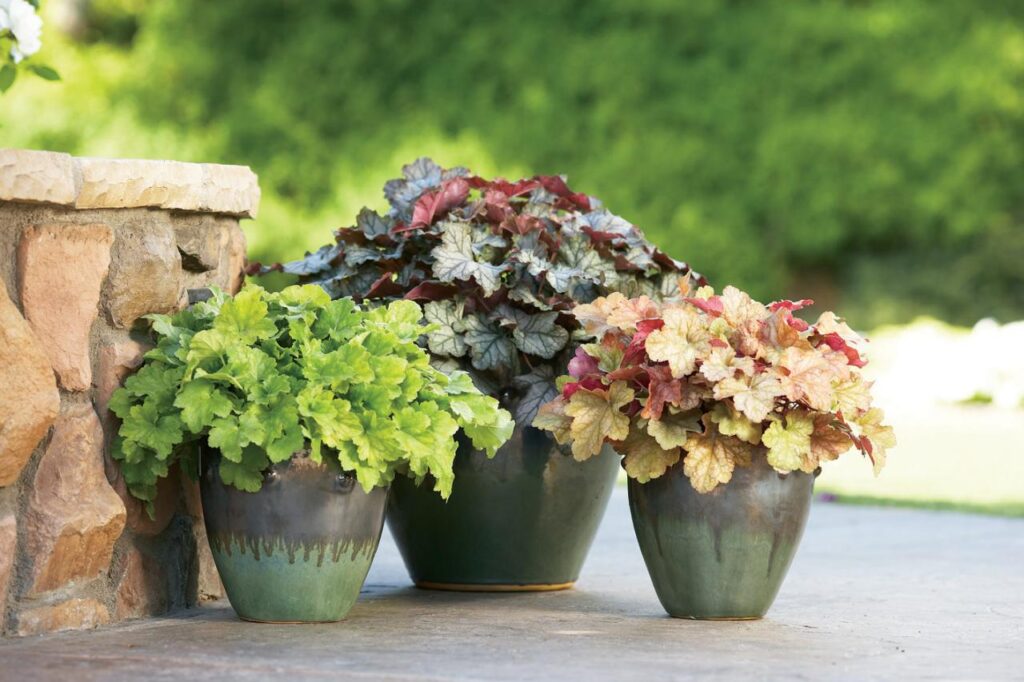 source: hgtv.com
Coral Bells, this amazing long favored species for your garden, it has also become a favorite container plant. You will get these perennial plants in a huge range of colors and leaf textures. Coral bells are a mounding plant and it can make your garden look more attractive.It can make your space vibrant and cheerful. 
Verbena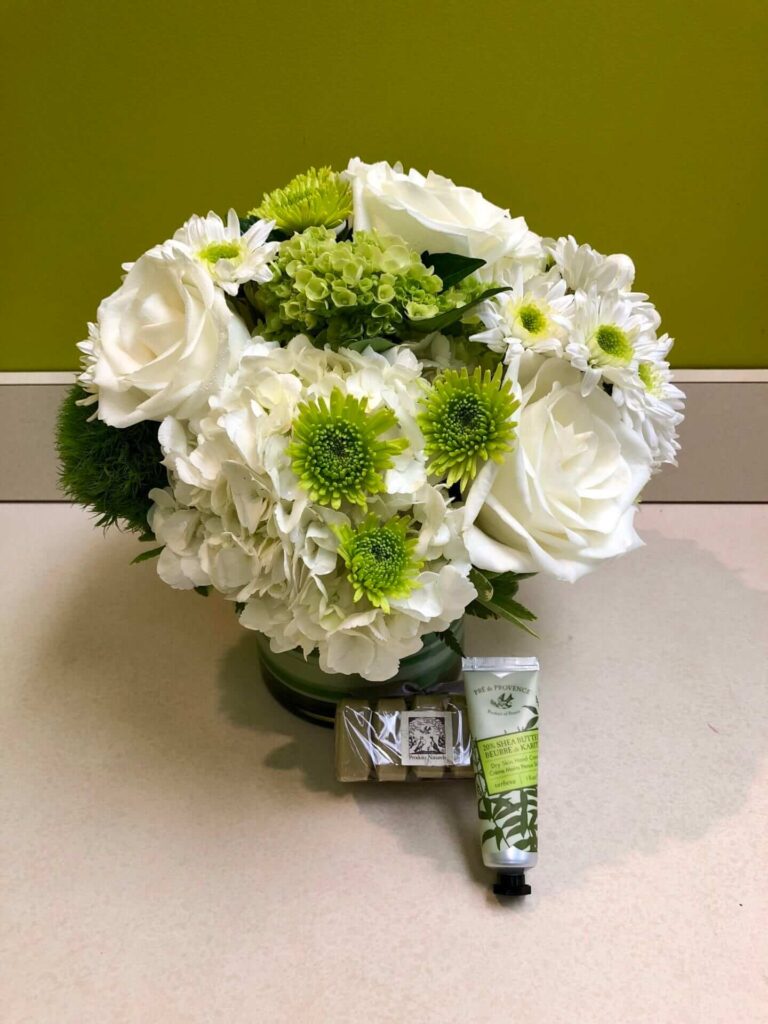 source: florbelladesigns.com
If you're searching for long lasting blooms that perform during the hottest days of summer heat, then choose the amazing verbena. Verbena is a very large species of long-blooming species, but short varieties usually grown in pots usually grow as annuals. These are considered good fall flowers based on their tolerance to very long flowering periods and cool temperatures.
Oxalis or Shamrock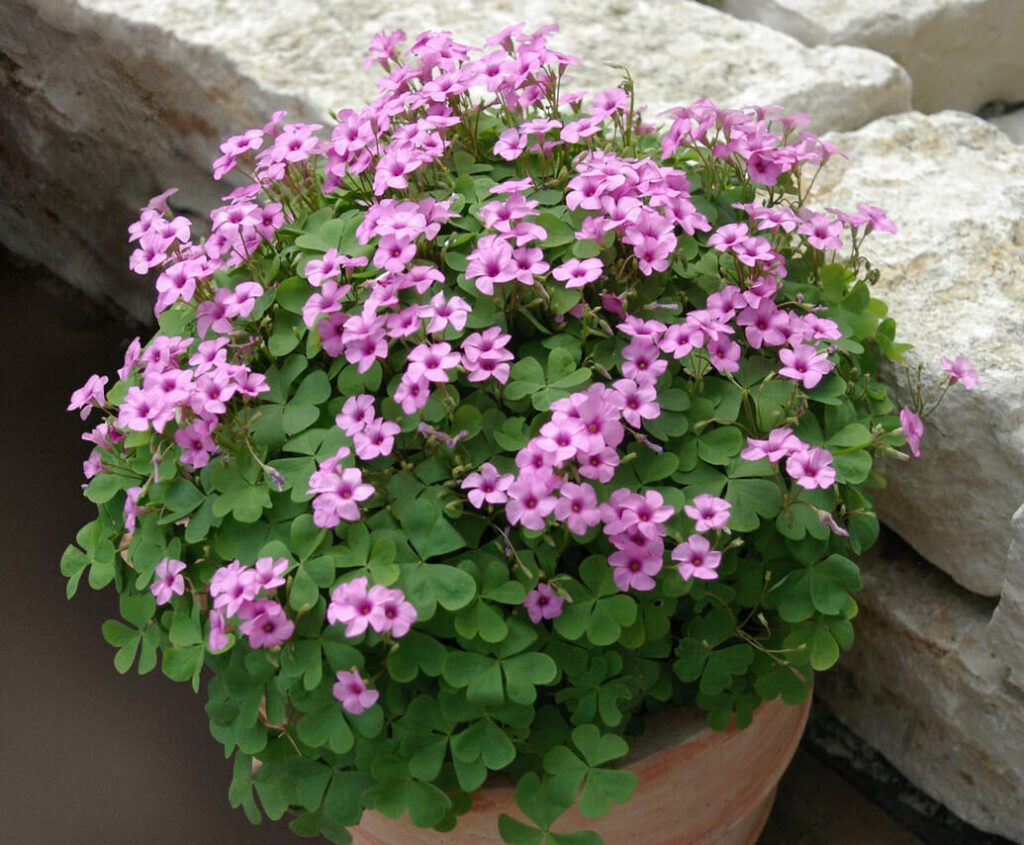 source: logees.com
A warm-weather perennial generally grown as an annual, oxalis are an elegant fall container plants for garden. It is extremely easy to grow and prefers partial shade over full shade. Oxalis is a mounding plant and it grows to be almost 12 to 18 inches high, making it a good plant to use in filling out a container. It comes in different colors including a dark black. With these plants you can make your garden space more peaceful and attractive.
Ornamental Cabbage and Kale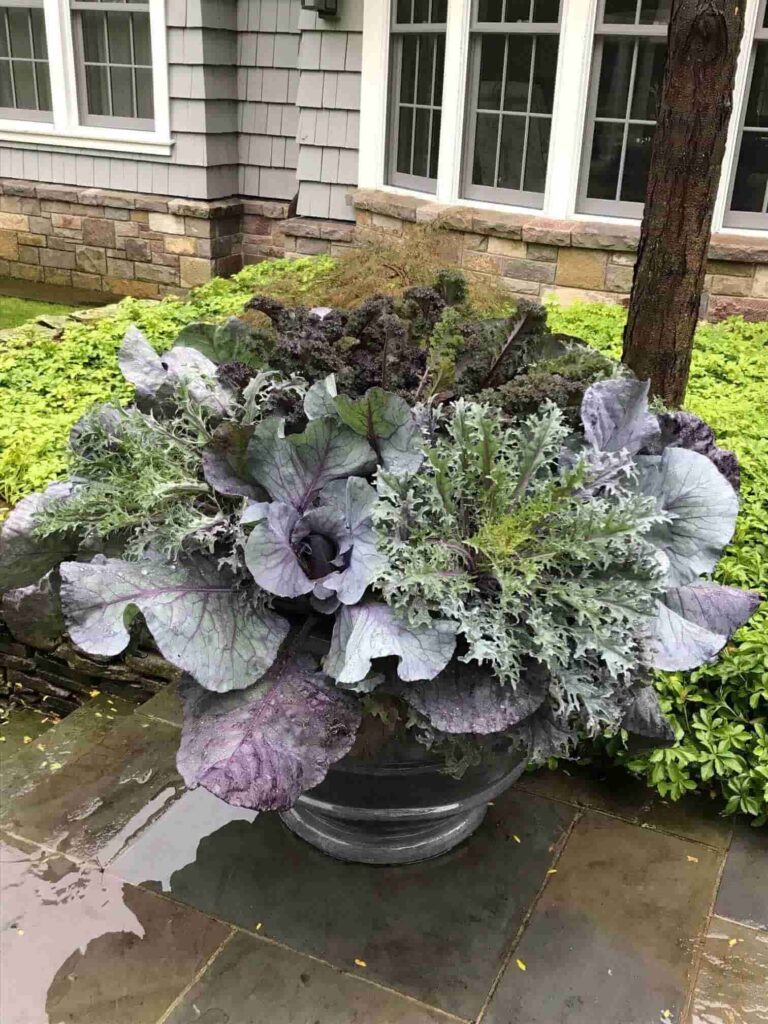 source: deborahsilver.com
Ornamental cabbages are delightfully chubby as well as cheerful plants, while the kales are spiky. However, these two plants will give you style and beautiful age greens mixed with pink and purple. The cabbage and black colors of flowers only intensify as the weather cools, especially after a snowfall.
Sedum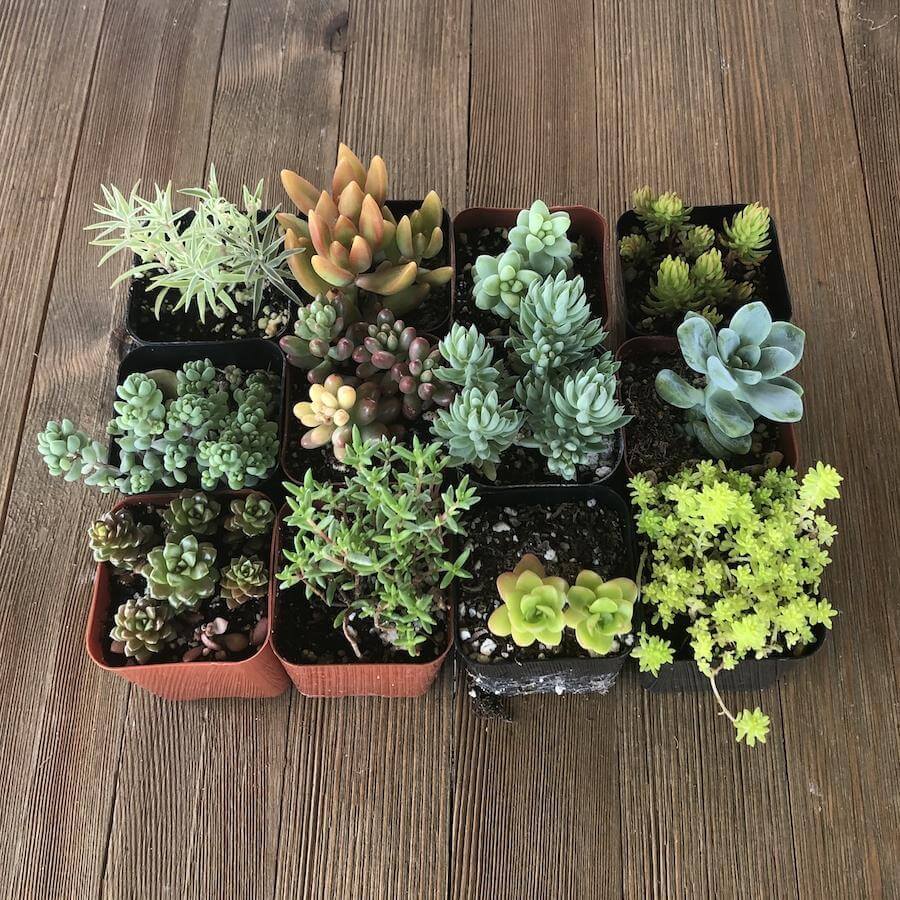 source: harddy.com
Sedum is an ideal option for any garden decoration. It is a perennial plant with dense, succulent leaves, fleshy stems and bunches of star-shaped flowers.There are many different varieties and species of sedum. This is usually bought in pots and transplanted into the garden. Spring season is an ideal option for this amazing plant. 
Garden Mums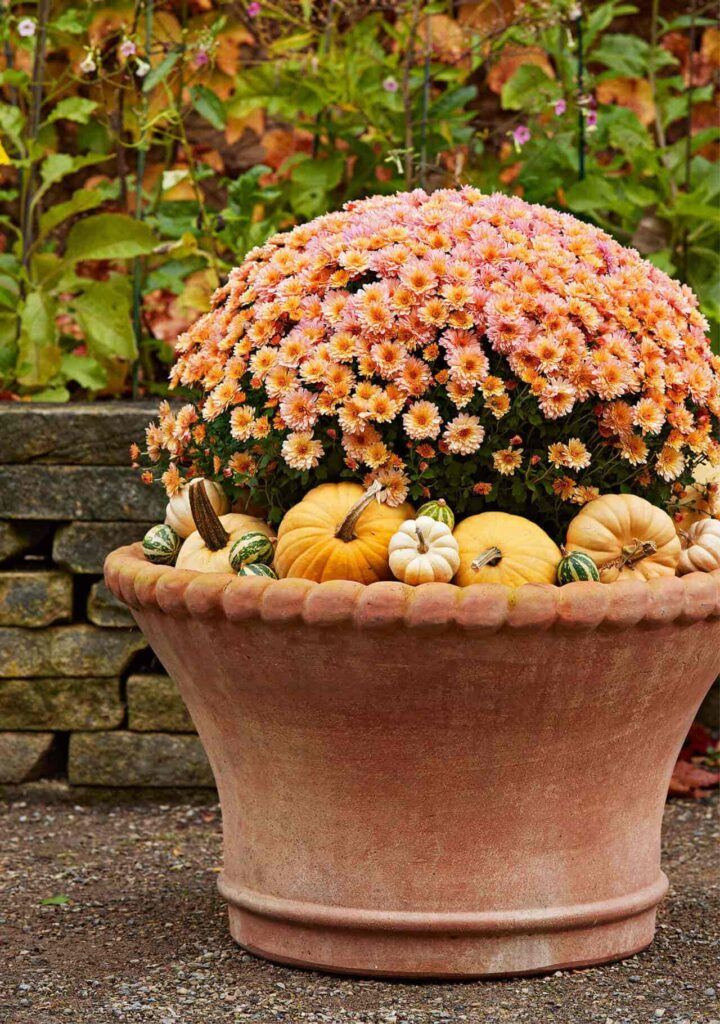 source: bhg.com
Whatever your style flashy or casual, there is a mum for you. The potted garden mums are sold in large numbers to show off the fall Commercial enthusiasts are usually forced to bloom late, who prune them closely until the end of July, waiting to be put up for sale in nurseries in the winter.
Asters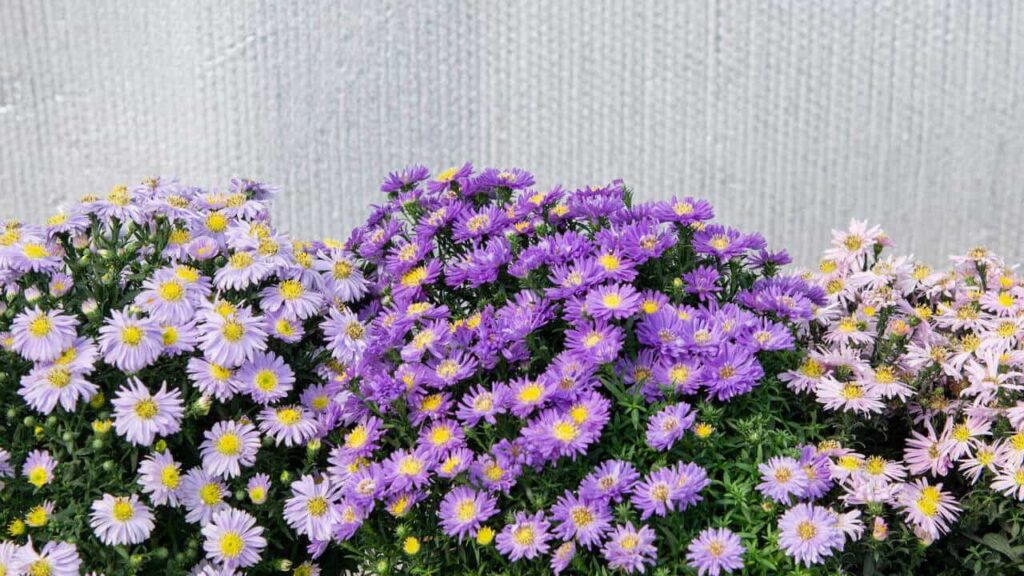 source: mulhalls.com
The amazing blue or vibrant purple flowers of Asters are essentially symbols of a fall garden as well as can work equally well in a fall container garden. Asters are a great option for your gardening. Since most species are as long as 6 feet in length because these are the most suitable plants in very large containers.
Pansies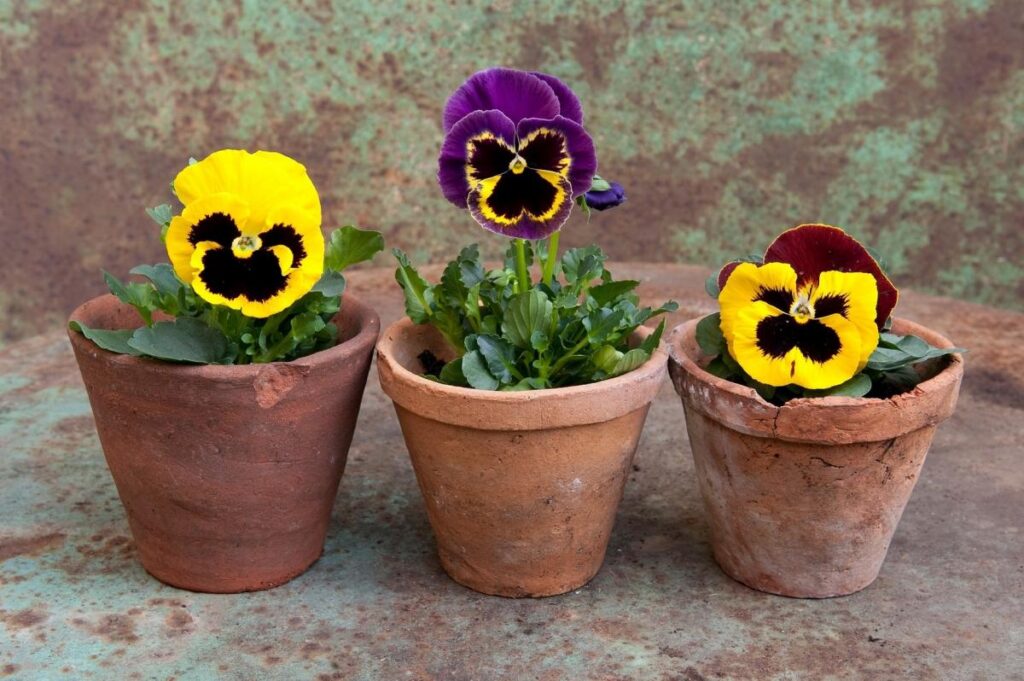 source: almanac.com
Create a mesmerizing environment. Pansies are classic cold weather annuals that usually have their presence in spring gardens but can be replanted for fall after the weather cools down. Pansies do not do very well in hot midsummers.
Black-Eyed Susan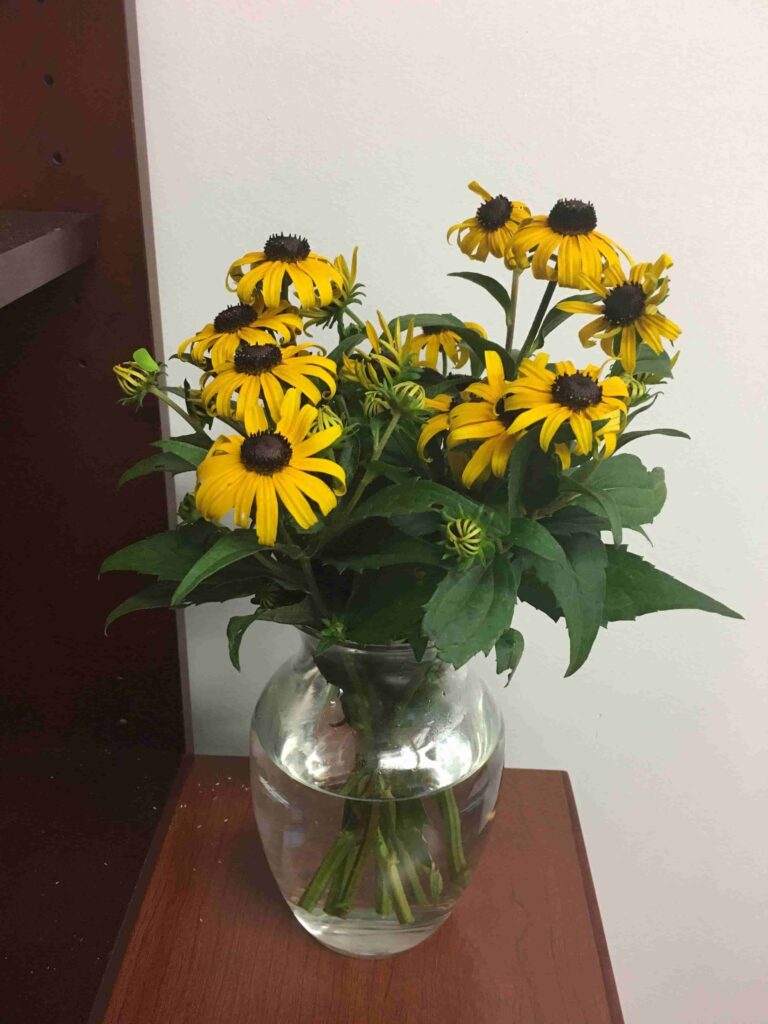 source: pegplant.com
Black-eyed susans are the perennial daisy is a traditional herbaceous form that grows in pots as well as in the garden. They bloom from the middle to the end and can be extra thinned if placed in a container in a winter shelter.
Coneflower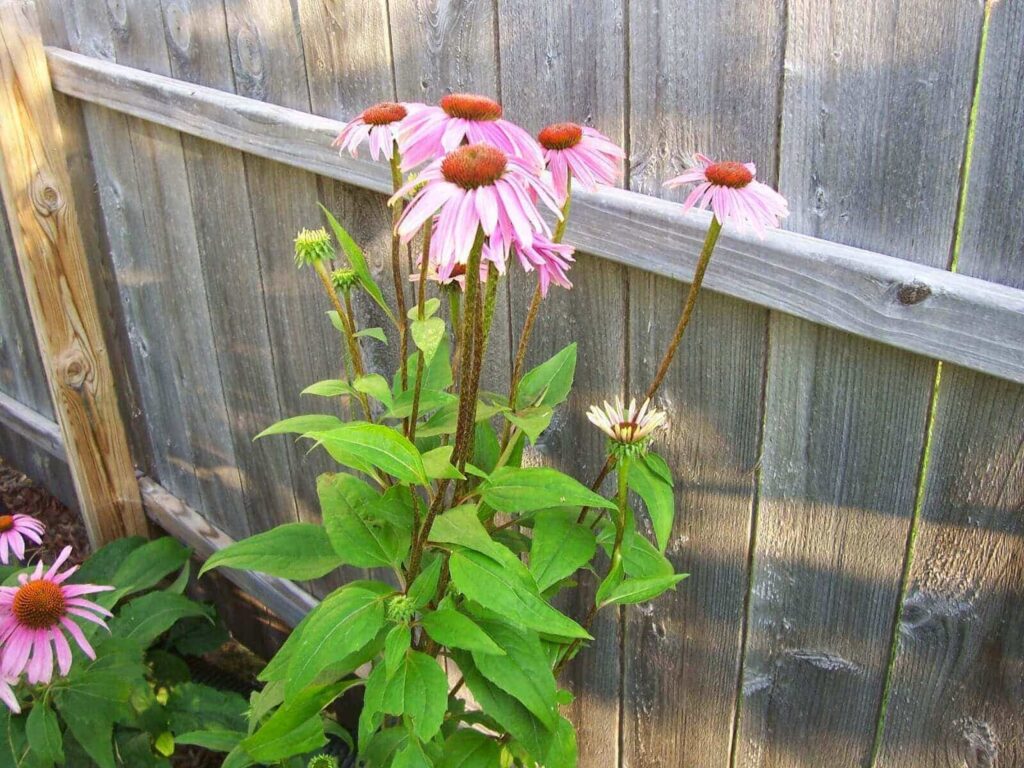 source: pinterest.com
Are you looking for some gardening ideas? Well, you can choose this coneflower. The various forms of perennial coneflower are the standard fruit flowers in the garden bloom in late summer with daisy flowers that end in the fall but they can also work well in pots. In most climates, pots can be successfully transferred to the shelter in the overwinter.
If you are planning to decorate your garden pick some amazing garden plants and create a mesmerizing view.