Are you fond of Gardening but you do not have enough space in your house compound? How about creating a garden at your rooftop? In densely populated urban areas full of pollution and traffic, having your own  Terrace Garden at the rooftop is a boon. A Terrace With Garden increases the life expectancy of your roof because it protects your roof from extreme climatic and physical stress. They improve the thermal resistance of the roof can keep the underlying rooms cooler in summer. They also help to manage the rainwater. They provide a great place for relaxation and enjoyment.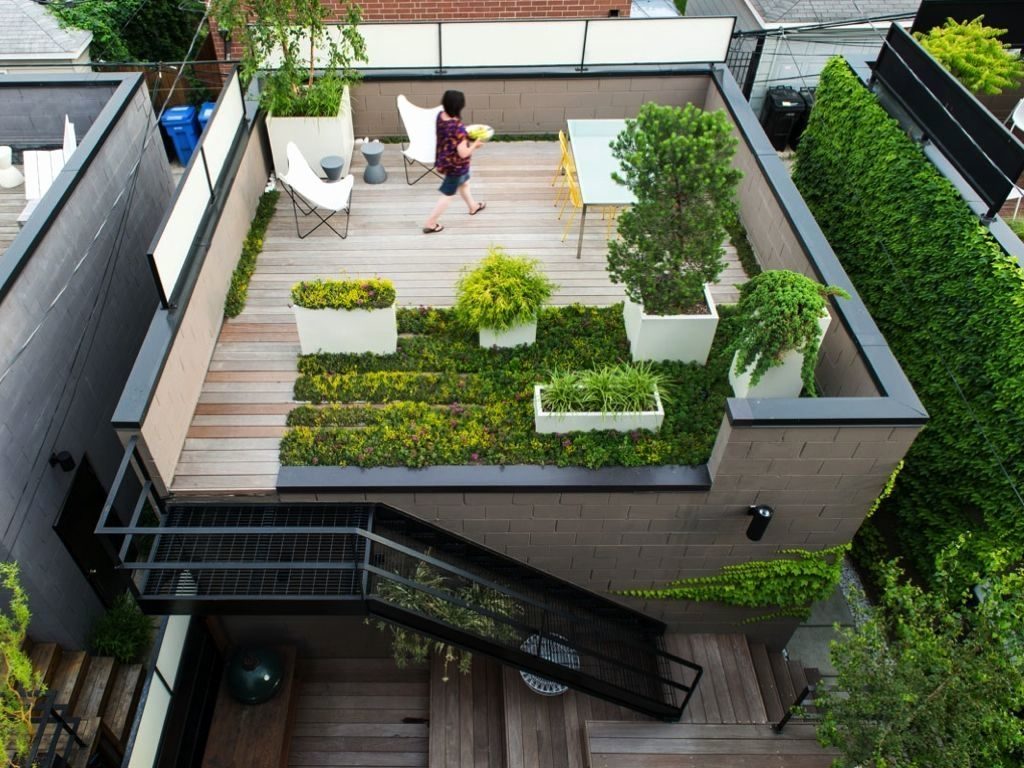 source: pinterest.com
However building your own roof garden is a bit difficult. You need to consider a few factors before making your garden of dreams. Here are some of the Best Ideas To Create Terrace Garden.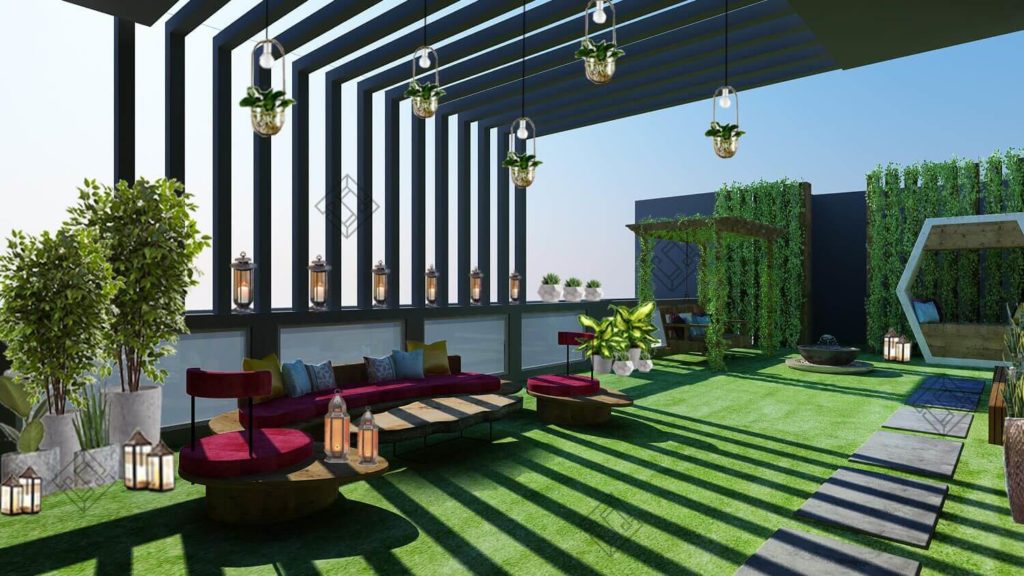 source: sumitamehra.com
It should be ensured that the roof is made waterproof. This prevents the seepage of water into the rooms below. The terrace should be spacious enough. There should be adequate drainage system so that rain water as well as the irrigation water drains off quickly. If your roof supports then you can create raised beds or else you can put sofas where you can relax enjoy the greenery at the end of an exhausted day.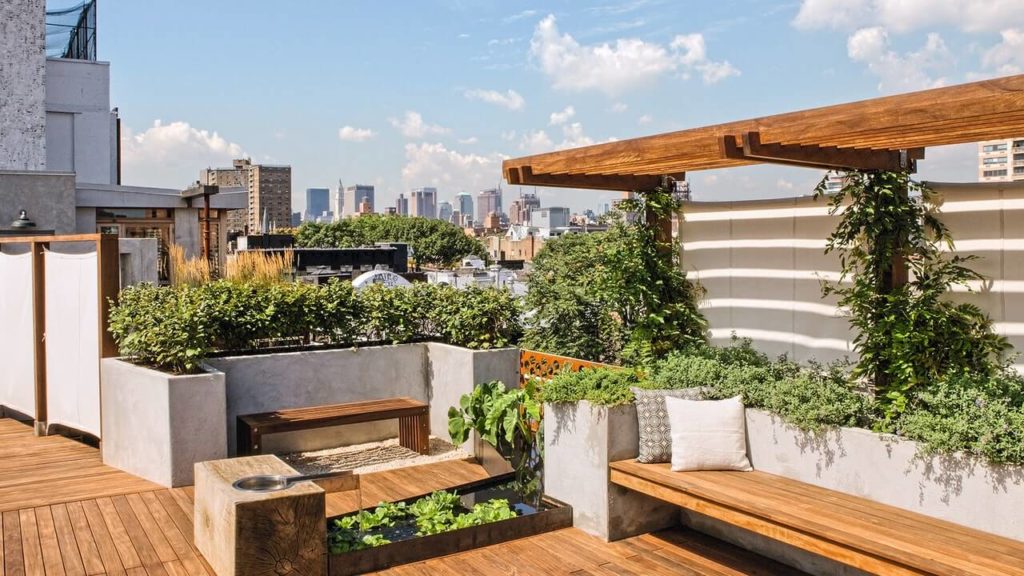 source: architecturaldigest.com
One of the most important factor for rooftop gardening is proper flooring. You should choose the flooring type that fits your budget. It should go well with the theme of the rooftop garden. In case your terrace is not spacious enough, planting shrubs and herbs along the balconies would give a fabulous look.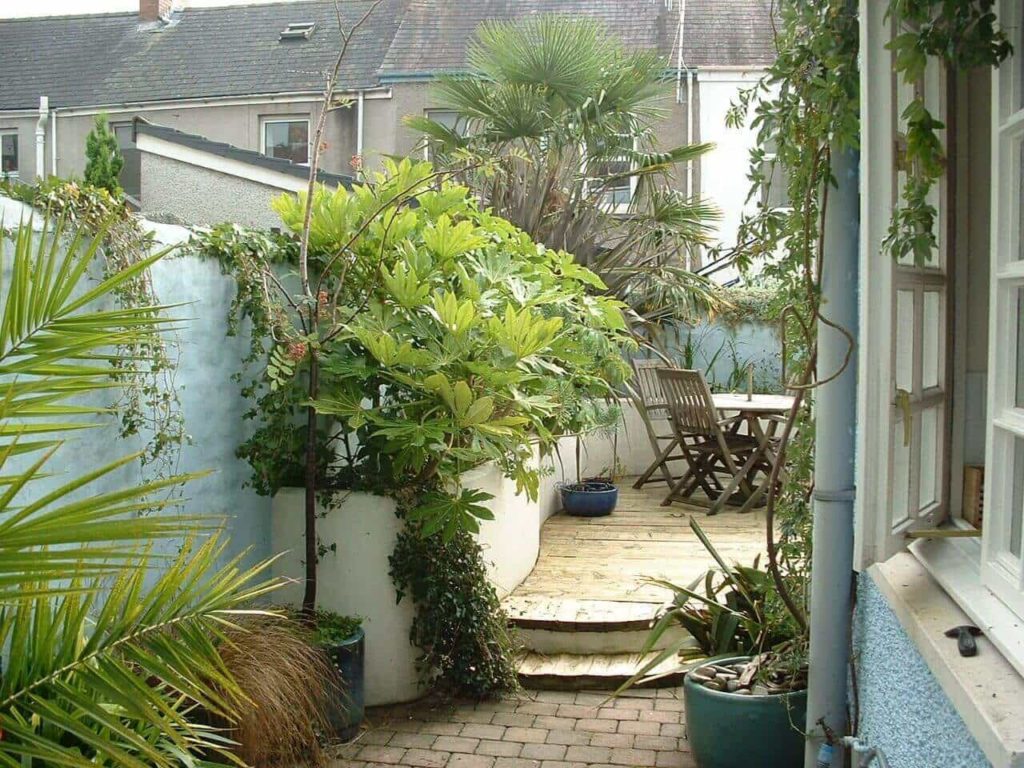 source: pinterest.com
If you have a large rooftop and you want to get a real garden like feeling, go for little vegetation around the walls. These maximize the greenery around yourself. You can grow bamboos and grasses if you want to make it low maintenance. You can also plant a few large trees. Use containers of different sizes. This will give an elegant look to your garden.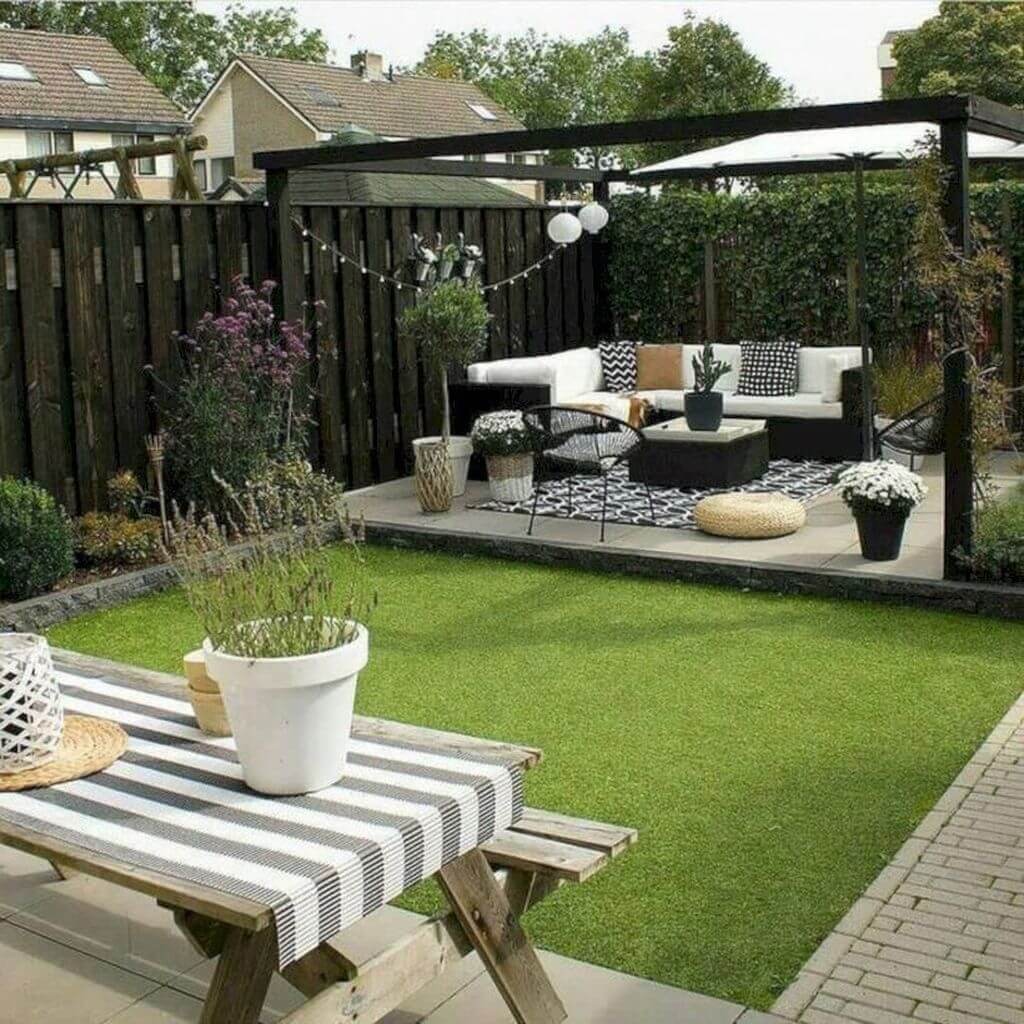 source: trendedecor.com
You have to decide what kind of furniture you prefer for your garden. Will you like to just lounge or will you like to have dinner over there? You should select the furniture that fits the style and the theme of your Terrace Garden.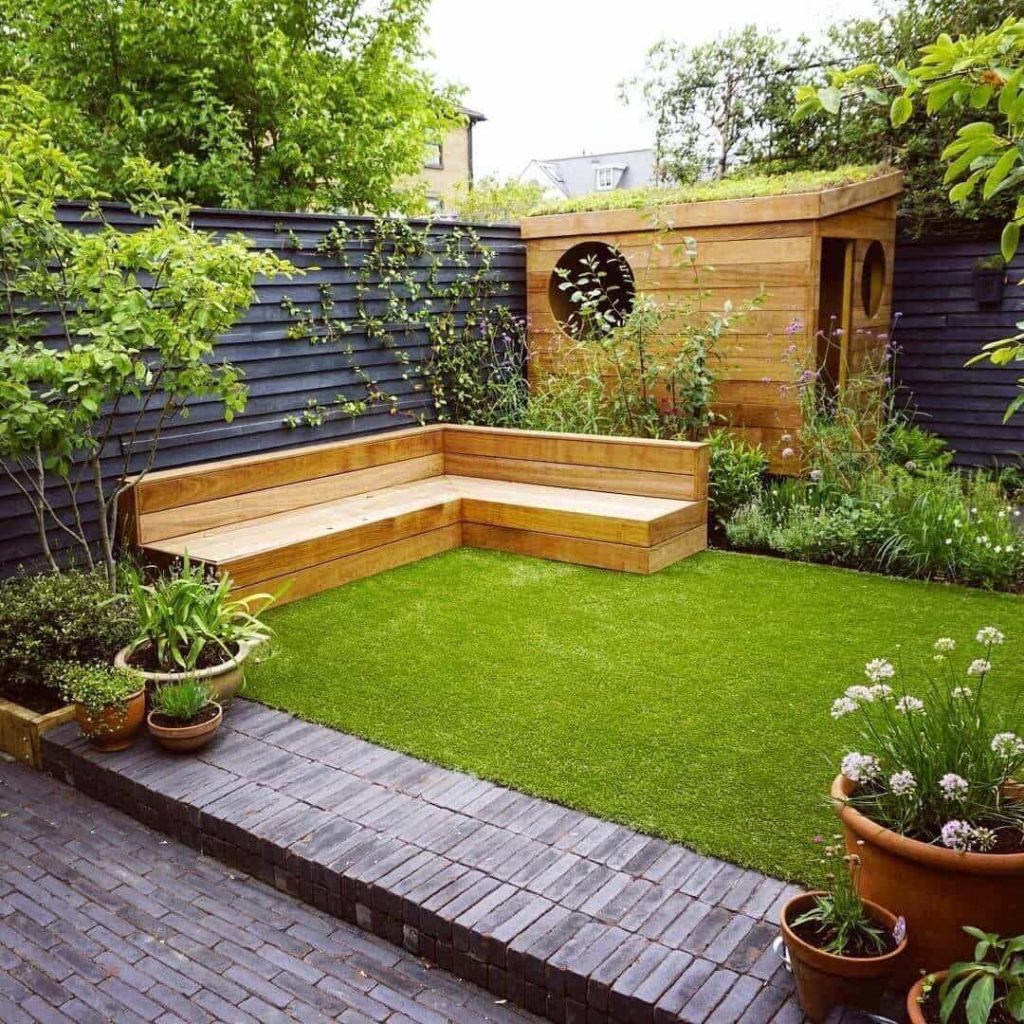 source: pinterest.com
You should utilise the vertical spaces, walls and the balconies. You can hang planters from the walls. You can use railing planters or you can also decorate your walls using climbers.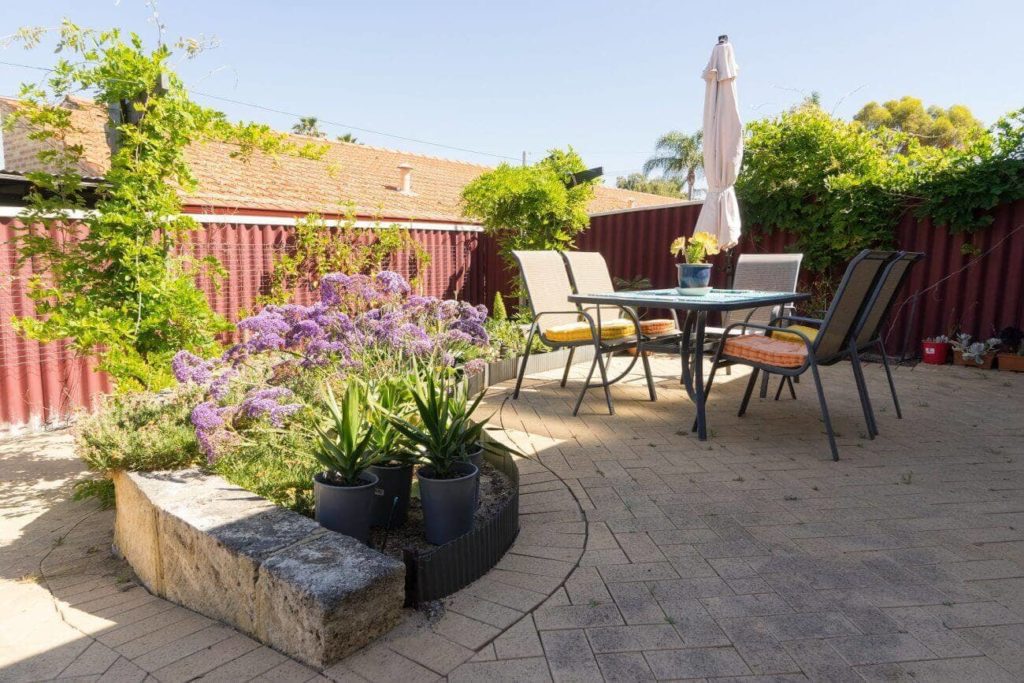 source: ijugaad.com
Always choose one ascent colour and one or two other colours that will make a beautiful contrast with the ascent colour. If you use too many colours for your railings, floor, containers, furniture, then your rooftop will seem to be too much cluttered. A neutral colour is the best option for rooftop gardening. Not only this, neutral colours like white, grey or indigo makes a good contrast with the green plants and give a soothing effect to your eyes.
source: cloudfront.net
You should use warm colours and cool colours in balance to create a beautiful look. If you have well planned urban rooftop, everything is possible. You can grow show plants, shrubs, herbs and foliage to create a burst of colours. Do not overgrow the plants. Keep the terrace a bit spacious.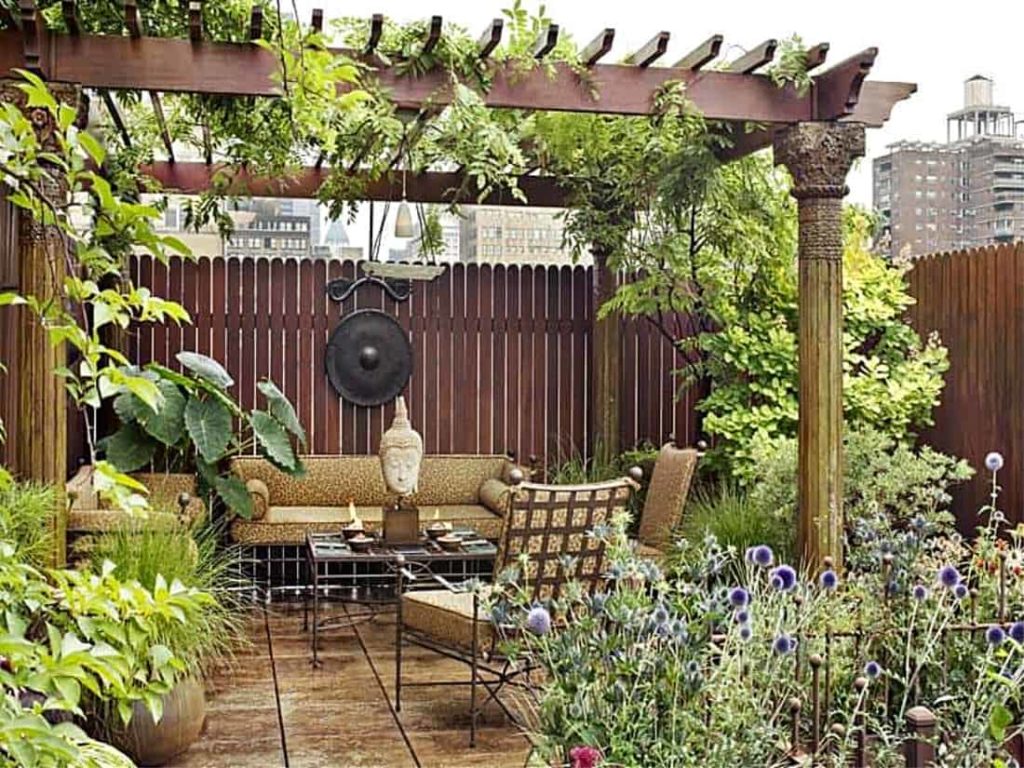 source: poshlamps.com
If you are fond of flowers, you can make flower beds on the terrace. The small ones can be made directly on the roof. You should select the flower annuals that are suitable for terrace garden. Flowers like Antihirrum, Dahlia, Marigold, Verbena etc. are great choices.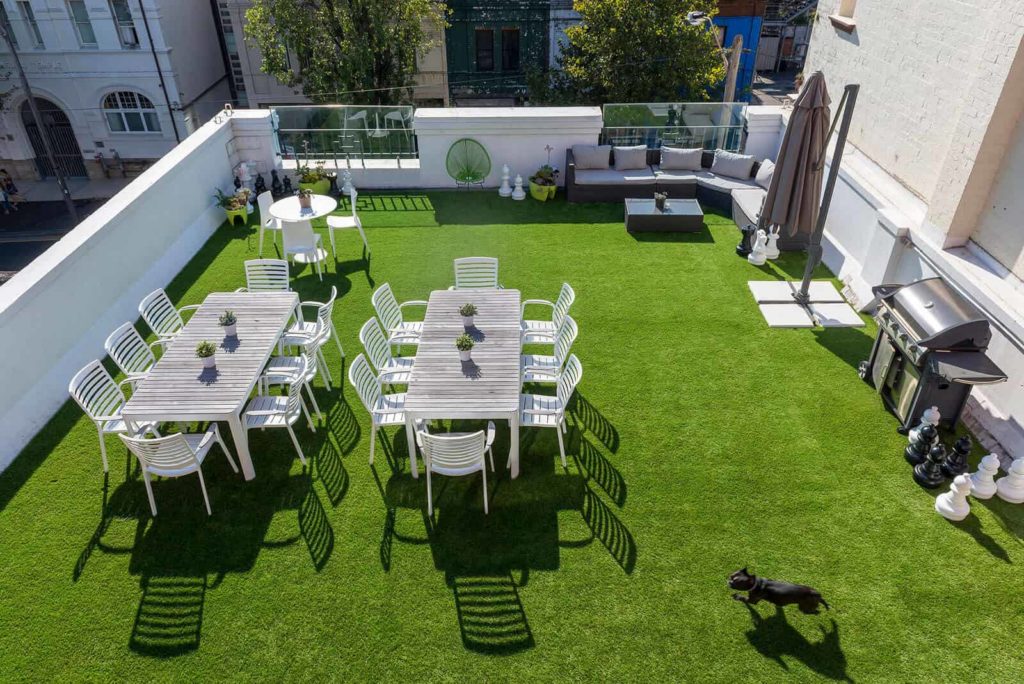 source: artificialgrassfbd.files.wordpress.com
Sometimes, installing proper drainage system can be expensive. In that case, you can go for container Gardening. Containers such as pots, boxes, tub, drums can be arranged in series or can be places over wedges or bricks. This leaves enormous space where you can pit up your favourite furniture.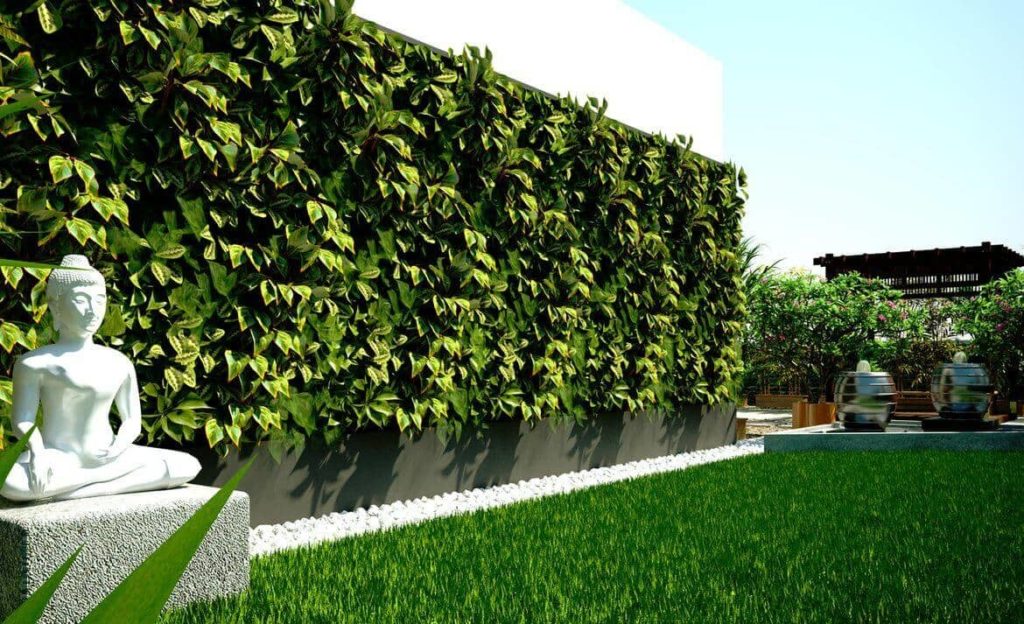 source: cloudfront.net
A focal point is very much important for your garden. It is that place of the garden which draws everyone's attention. It can be anything whether a large tree, a statue or a beautiful arrangement of some colourful containers.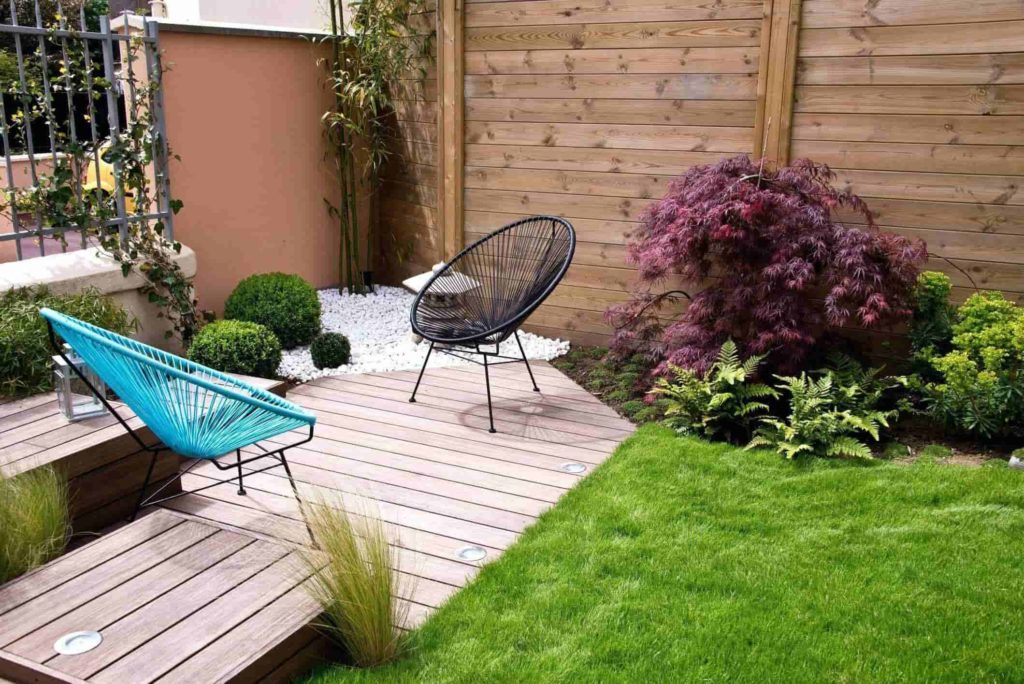 source: cloudfront.net
If you do not like much mess then you should go for less furniture. Just keep few chairs where you can sit and chill out and enjoy the breath-taking view of the surrounding greenery.
A rooftop garden not only enhances the beauty of your house but also increases the rental value. However to Create Terrace Garden is quite expensive and needs some basic ideas. With TAD projects we are trying to curate some of the most popular Gardening ideas.