Interior home designing is a basic requirement for achieving a well constructed, designed, and elegant home. Going with the trend is one of the main aspects for everyone in this fashionable and stylish world. Though, making the interior design of a home going with the trend is the first choice of the homeowner, as going with the trend gives a good taste of better living. For that purpose, trends are not meant to be taken seriously as trends keep on fluctuating, according to the time and requirements of human beings.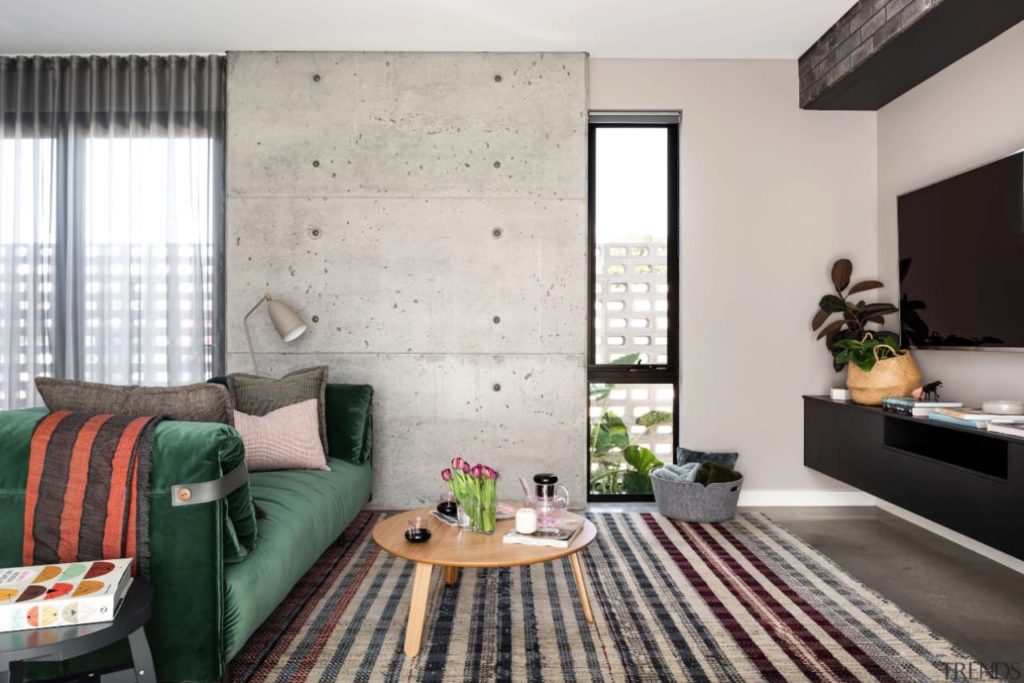 source: cloudinary.com
Here, in The Architecture Designs, our designers will guide you about, How to invest for home decorating keeping trends in mind? It has been noticed if you invest more just with the aspect to go with the trend, it is totally worthless. After investing much to satisfy the trend, if the trend switches then you won't be having more to spend on and you'll not get a good flavor of living.   
That doesn't mean that you do not satisfy your trend or don't upgrade your home. But, I would like to advise you here "Don't take trends seriously", you'll do fine then and try to construct an interior design in such a manner that it can be looked over and can be changed anytime satisfying the requirements at low cost. While designing, the designer and owner have to come on a precise and unique decision.
From the beginning to new there were a number of trends created and a number of trends went out though. How not to decorate home? There are six main interior designs that have gone out of style, which one should keep in mind while decorating or not decorating.
Brass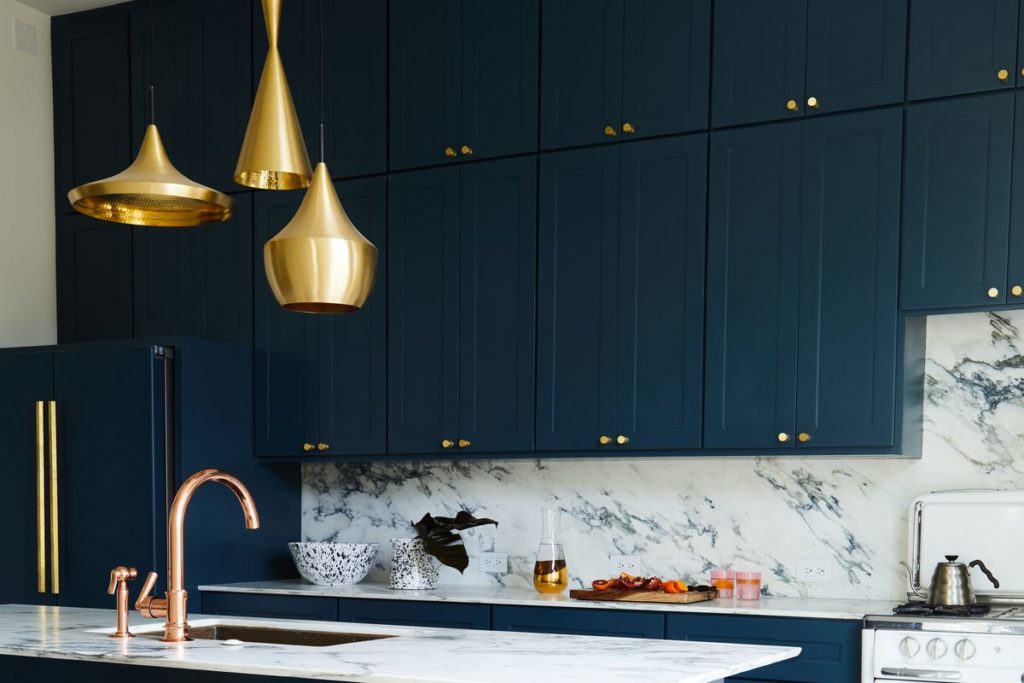 source: vox.com
Brass has a vast contribution in modern interior, however, the world is changing rapidly, brass is now considered as a cheap combination for home, and its taste as a trend is now tasteless. Thus, brass metal as interiors has gone out of the trend because of the new metals and their better combination. As time passed away new metals were introduced, which competed against brass and came up with new inventions and ideas for the interior.
Moreover, brass was used with the aspect of making the interior look shiny and lusty, as it is a combination of zinc and copper, it has a classy look with even having good electrical and heating properties, people at that time were used to brass. But now in this modern era, alloys like copper + aluminum are used for achieving a golden look, copper + nickel + zinc is used for giving a silver appearance, and many more alloys are used further for achieving better elegance than brass.
Marble imitations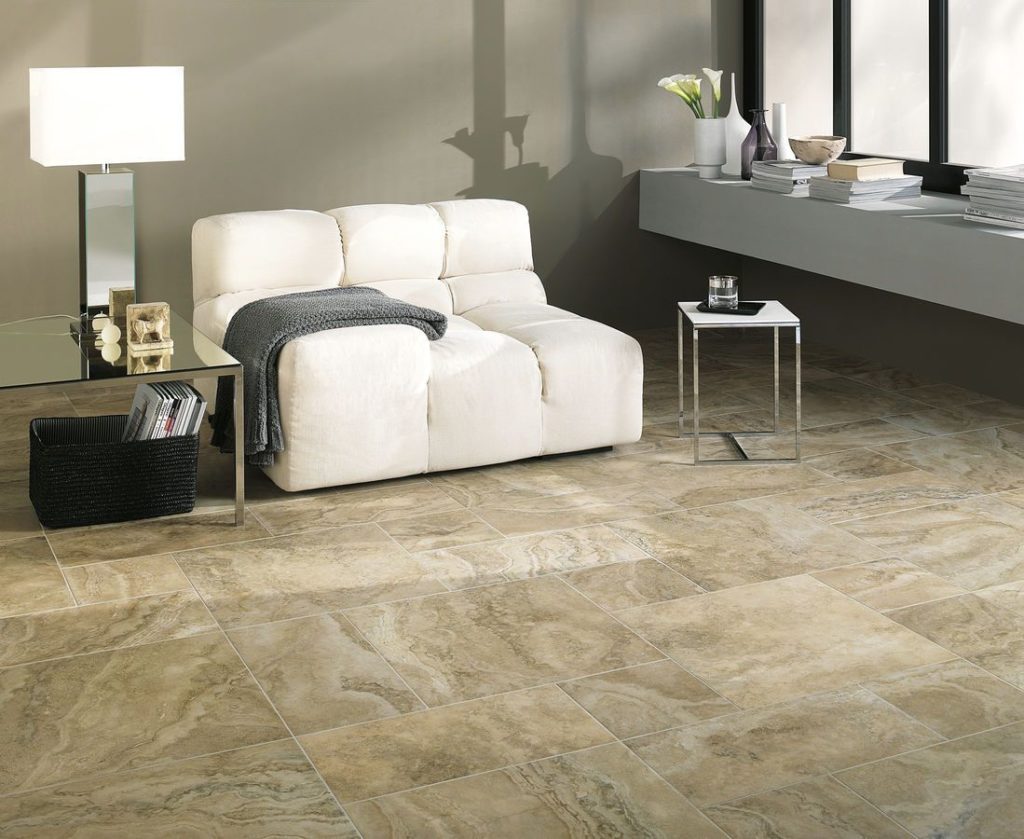 source: pinterest.com
Marble imitations are one of the oldest trends and have been in style for more than thousands of years. Marble imitations, on other hand, look cheap and out of class, thus achieving elegance and a lusty look in this modern era with this natural material is way harder, thus it is now out of the trend. One can even use this in the interior for designing if they are running out of budget as marble imitations are cheap in cost and are easily available.
Instead of them, referring to PVC, polyester, etc. is the best option. Though they are low rated materials, we can get various types of luxurious designs and colors in them, which makes the interior look classy, decorative, and stylish. Moreover, if trend switches to another thing then they can be replaced or modified easily with just some extra changes. Thus, marble imitations are now out of home decoration style.
Reclaimed wood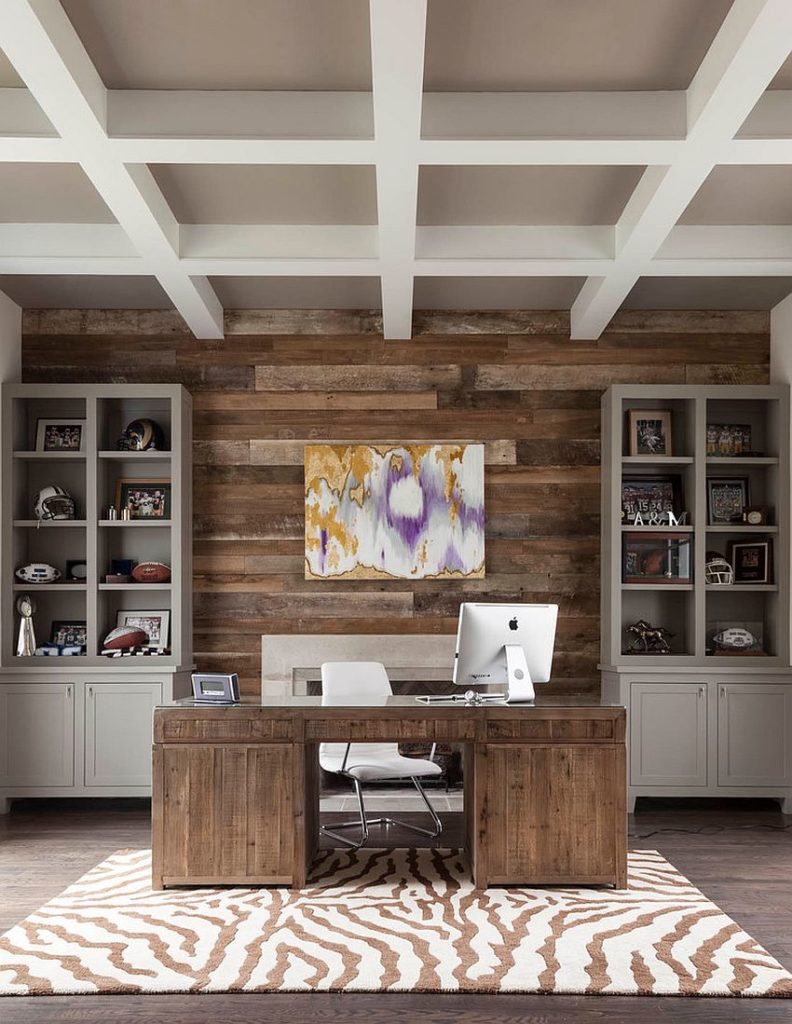 source: decoist.com
As we know almost all the natural materials have gone out of the trend in this modern era along with them all materials reclaimed wood seems to be exhausted. It is the same for all the reclaimed things, thus stop using reclaimed products instead use new – well-designed products of the same. For example: Stop using chairs made of reclaimed wood instead use chairs made of plastic or polyesters.
Reclaimed wood played a vital role for many years, products like chairs, lamps, kitchen décor, and more were used as interior decoration. In addition, home improvement was also done with the help of reclaimed wood, as proceeding further to the modern era slowly and gradually reclaimed wood started to be replaced instead of plastic materials, hence it went out of interior design trend anyways.
Matching patterns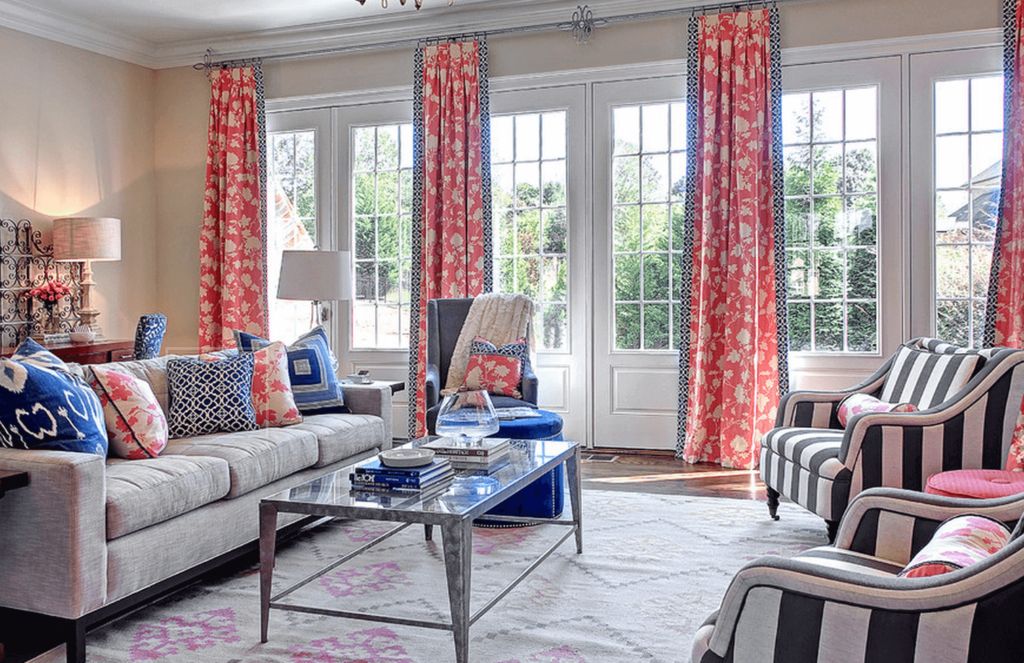 source: thespruce.com
Decoration of home is not possible without making designs and patterns. Though in the earlier age's people's uses to like similar pattern; similar patterns mean the same color and design on the wall must be applied on the furniture like bed, sofa, chair, etc. though going overboard and thinking about visitors, one thinks if pattern outside and inside mix matches with each other, then the home will look decorative and luxurious, but now we have varieties of combination and patterns, thus matching patterns are now out of trend in the modern era.
Instead of matching patterns, everyone likes to have a good combination of patterns like green + red, blue + yellow, white + black, and much more. Also, matching walls with furniture is nowadays a kind of a bad idea, do whenever you are selecting your decorating style, color, and mainly pattern, try to make it unique and do not match it with the other things present in the interior.
Beaded curtains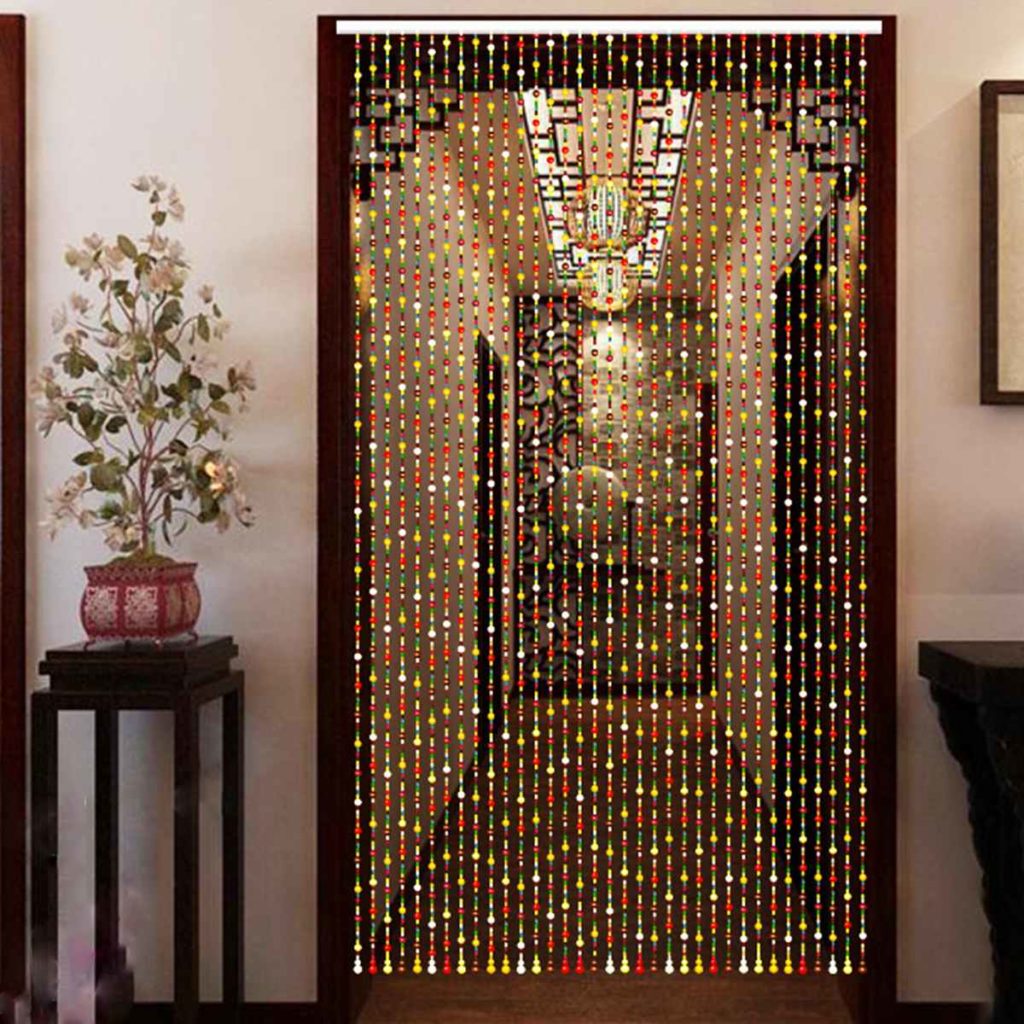 source: aliexpress.com
Say No! To beaded curtains now onwards, at first when they were made newly they were in trend but as the time and taste of human beings changes at any instance period they start upgrading and changing their thoughts regarding decoration and interior of the home. Beaded curtains are not just making your space look random, but they also look ugly and unattractive. For this reason, no one would like to have beaded curtains anymore.
Go for the lush sheer curtains for instance; these curtains will add a sense of style and elegance which you are looking for. Besides that, they can give the same effect as of beaded curtains but with a more stylish, decorative, and appealing look. Even though putting on normal curtains will give you a classy look and would add a bit more privacy and style rather than beaded curtains.  
Wall – to – Wall carpets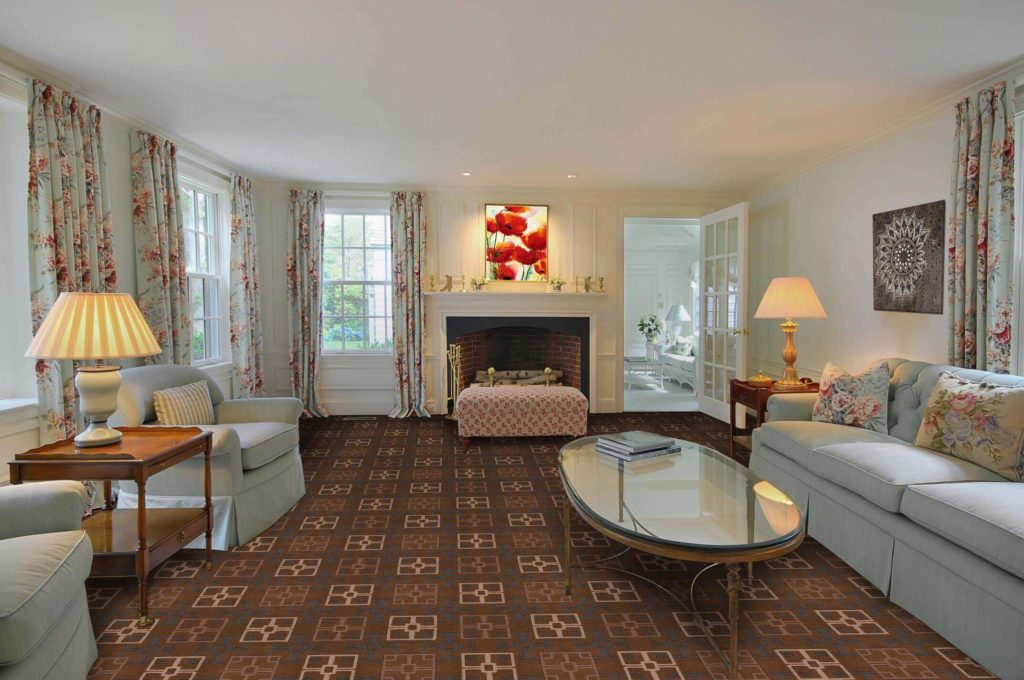 source: amazadesign.com
As everyone wants to make their interior and exterior look stylish and luxurious, they stopped using old ideas and agreed with the trend of the modern era, carpets and rugs are something which adds a good sense and taste of living. Wall – to – Wall carpets flooring is now out of the trend, as it took much expense, and once fixed in the proper manner then removing it or going for another look will be way difficult to do.
Though as taste changes they are now not giving the same elegant vibes as before they used to. One can still use such type of carpeting in places like bedrooms as there is less traffic always and one will feel better over there without any problems. But for traffic areas such as the living room and drawing room you have to be choosy about the carpeting, thus going for area rugs over there will make its maintenance easy i.e. easier to clean, easier to replace, and easier to get another look. Wall – to – wall carpets are now out of trend and must be switched with area rugs carpeting.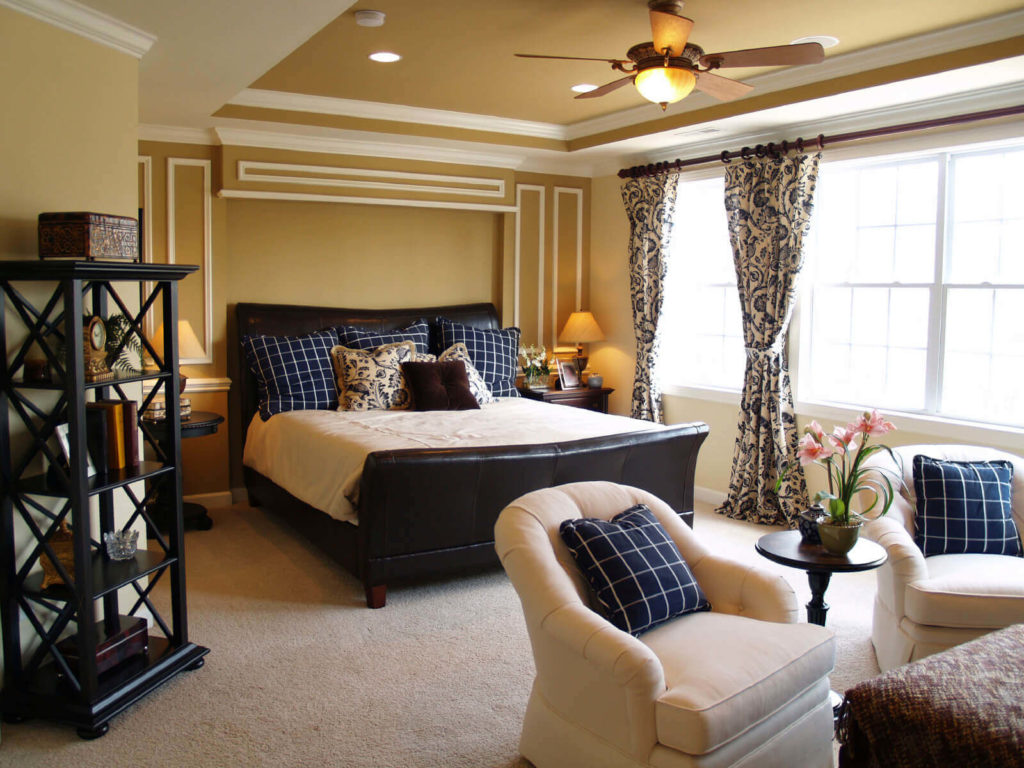 source: homestratosphere.com
 These are six styles in this modern era which are now out of the style because of the newer equipment, thoughts, and designing. Especially the old ones are as they are replaced with their new and better version. There are many trends that came into existence and went out, but no one cares about that. The only thing one has to look over is, how to make their home decorative and elegant?  That, too, at a cheap cost with better patterns and designs, and in a way that if it's exterior or interior the overall look of the home must be classy and luxurious.
 As we have discussed some trends which are now onwards out of trend, so while you are decorating your home or satisfying the trend just keep those advices in your mind at the time of designing and constructing. These points and thoughts will help you a lot to come up with new ideas and better home improvement ideas too.
At last, I would like to repeat "Do not take the trends seriously" they aren't meant to be taken seriously, if you take it then it would be a bad aspect for you as a trend will change anytime and then your home will seem to be out of trend and for satisfying new trend you have to even spend a lot on it, so be in the natural trend and design your home in such a manner that whenever required you can easily switch to new trend and can do this process again and again accordingly. Just do this much you'll do good with your home.