A garden shed can be much more useful than merely storing tools and gardening equipment, although that seems to be the primary reason, but who said it can't be more than that. Asides from this major function, it can also be used as a workshop, and you will be amazed at how a garden shed can be an important part of a building.
Keeping tools and equipment properly stored in a garden shed free up some space in the compound, plant pots and gardening tools do not need to lay around, it is not only dangerous but may also make the entire place look untidy. The benefit of properly storing these tools is that they are kept safe and can be easily accessible for future use.
Factors to consider when choosing a garden shed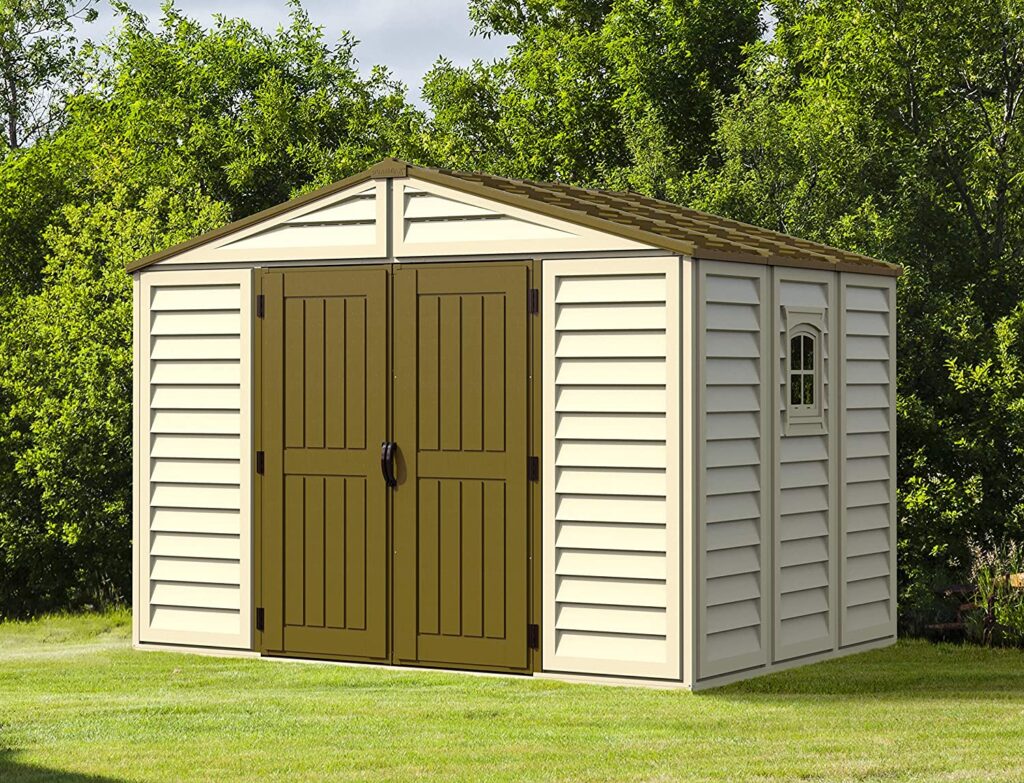 source: pinterest.com
Picking a garden shed for your home can be a lot of work, but it is easier when you know what to look out for, you'd be surprised how many people don't know. Since garden sheds vary in a lot of ways you may likely be torn between two or more types of sheds. To help with this, below are some questions to answer when choosing a garden shed.
What size of shed do I want?
It is very important to consider size when choosing a garden shed. You need to consider the available space in the location where you want to install the garden shed. If there are any obstacles such as trees hanging over, you might also want to consider the height of the shed. Suppose you also intend to use your garden shed as a workshop, you will need enough space to allow for ease of movement, don't you think so?
What material will it be made from?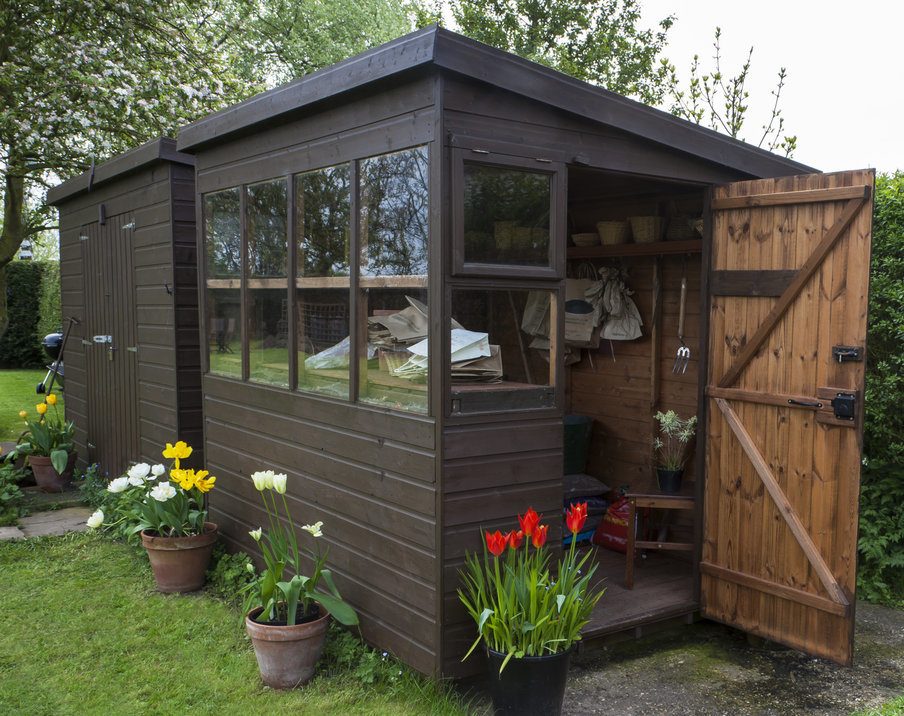 source: pinterest.com
There are different materials used to build garden sheds, such as metal, wood, or plastic. Each of these materials has its advantages and disadvantages as well as its uses. Wood is the most commonly used material for building garden sheds, and they come in various shapes and styles. The sheds can have different cladding patterns, such as the overlap, shiplap, or tongue and groove patterns. Wooden sheds are durable but may get damaged over time, if not properly maintained.
Metal sheds are waterproof and they are usually the most secure type of garden shed, so consider them the best choice for keeping your valuable items. Plastic sheds, on the other hand, are portable and can be easily assembled.
What type of shed do I want?
The style of the garden shed comprises the roofing style, the flooring, as well as the windows and doors. The roofing style could be an apex, forming a triangle or a pent roof that slopes in a single direction. Sadly, flooring does not usually come installed with a garden shed when purchased but is fixed after the sheds have been installed, this is common with plastic and metal sheds, however, certain sheds have framed floors. It is preferable to choose a type of window that cannot be easily broken and can be opened to allow proper ventilation.
What is my budget?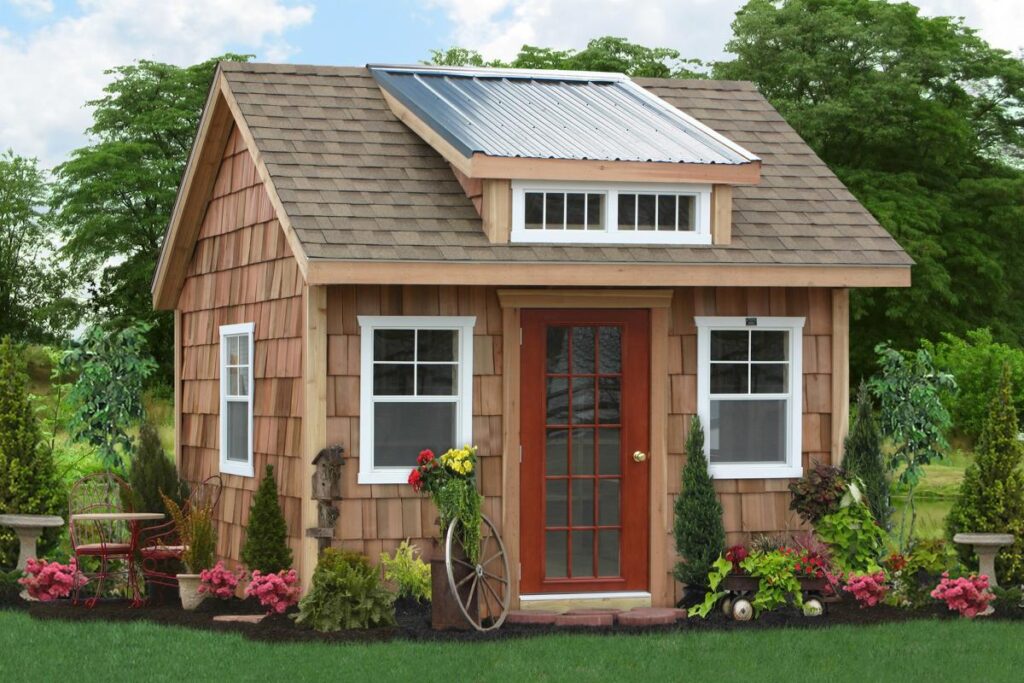 source: pinterest.com
 The price of a garden shed depends on the previously mentioned factors; size, material, and style. There are also other contributing factors like lighting.The bigger the shed the higher the price, but you do not necessarily need a super big garden shed. You just need something that will serve the purpose for which you need it; you can get a small garden shed and still make the most out of it. That being said, let us look at the various cheap garden sheds that are up for sale.
7 Cheap garden sheds
Apex shed with Lean-to
This shed has an apex-style roof and lean-to for keeping equipment outside the shed. It is a wooden shed with an overlap cladding and a window.
BillyOh Keeper apex garden shed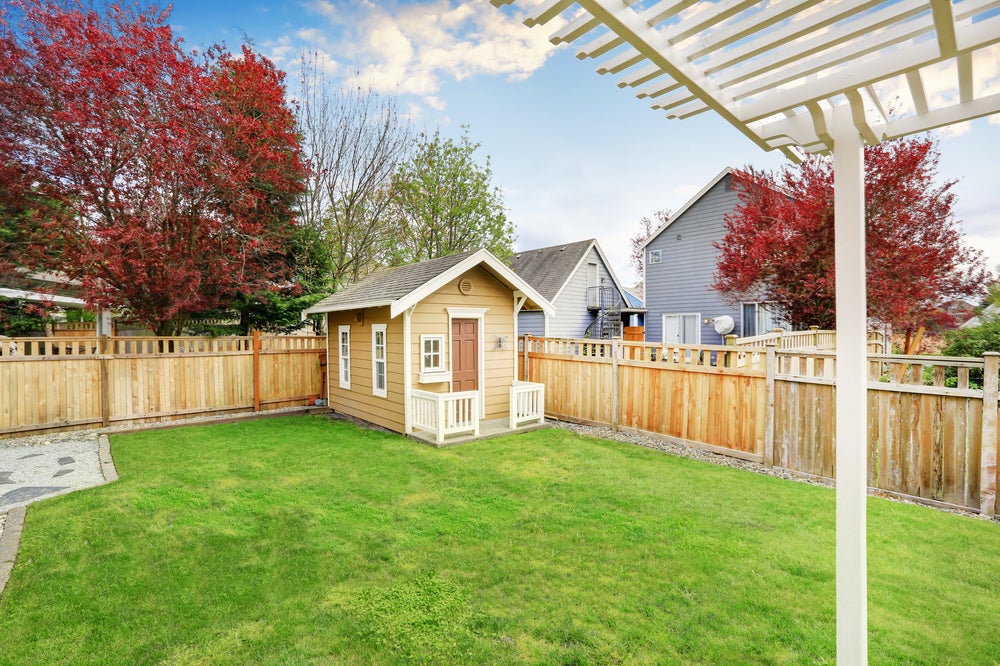 source: pinterest.com
This is one shed with a lot of amazing features. There is enough space for storing larger equipment and tools. It has a dual door which allows enough ventilation and enables you to easily move large equipment into and out of the shed, a tongue and groove flooring pattern, shelves for placing tools, and windows.
Catrimown metal shed
It is a spacious and durable garden shed, with lockable doors to keep out intruders. Since it is a metal shed, it is also waterproof. This shed has a length of 4.8 inches, 2.5 inches by width, and 5.8 inches in height. 
Yardmaster pent metal shed
This is another secured shed with a lockable door handle. It saves space because the door is sliding and not hinge like other sheds, so if you have only a little space available, you should consider this shed. It is made of galvanized steel, highly durable and long-lasting.
Toomax outdoor shed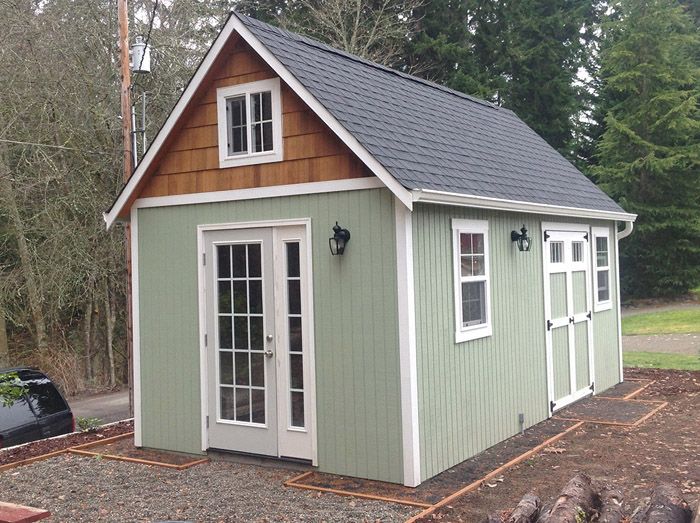 source: pinterest.com
It is a waterproof shed and it is customizable. You can paint or drill holes into the walls, just be as creative as you can be with this shed, this will help save some space. There is a front opening and another opening at the top of the shed. You can also lock the shed to keep your equipment safe.
Rowlinson lean-to garden shed
If you own a small garden, this may be just the right shed for you. It is simple and has a solid board floor; the roof and shelf are also made from the same material.
Sentry-style shed
This is also perfect for small gardens, beautiful and compact. It has a small footprint, a hool in the roof for improved ventilation, three shelves, and a tool section.
When choosing a cheap garden shed, keep in mind the security of the shed. You can get a padlock for the door and make sure the windows are closed when the shed is not being used. You can cover the windows with sheets just to keep intruders out. Repair any damaged part of the shed as they could be points of weakness making it easy to break into the shed. If there are expensive tools and equipment you may want to consider installing a security alarm just to be on the safe side.