If you're living in an urban area and looking for a natural vibe, you might have heard about a vertical garden. It is either an indoor or outdoor garden that beautifies your interior and maximizes the available space.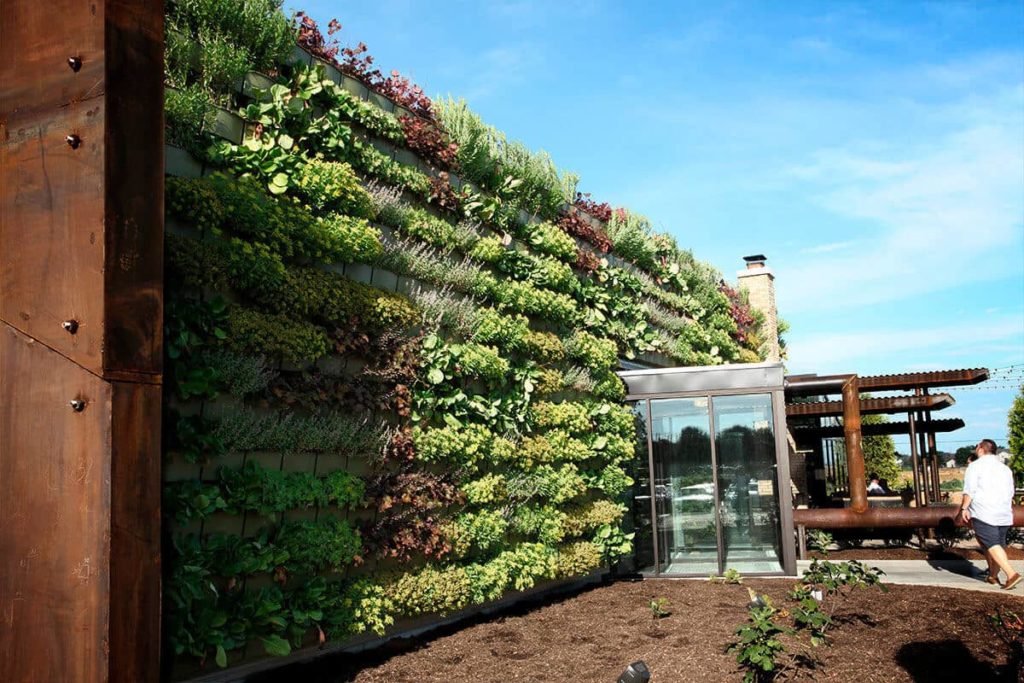 source: archiexpo.com
Aside from the aesthetic advantage of a vertical garden, it has nature-like benefits that will make you feel a rural life. For example, plants in a vertical garden reduce noise, provide a relaxed environment, and give you fresh air to breathe due to the oxygen that they release.
Pick a pen, and you might want to jot down the answers to the questions on building a vertical garden.
Installing your vertical garden
There are different ways of installing your first vertical garden. You can either build it yourself or purchase the equipment for an easy installation. However, installing a garden is a process and needs time and effort.
The following are the essential things that you need for your vertical garden.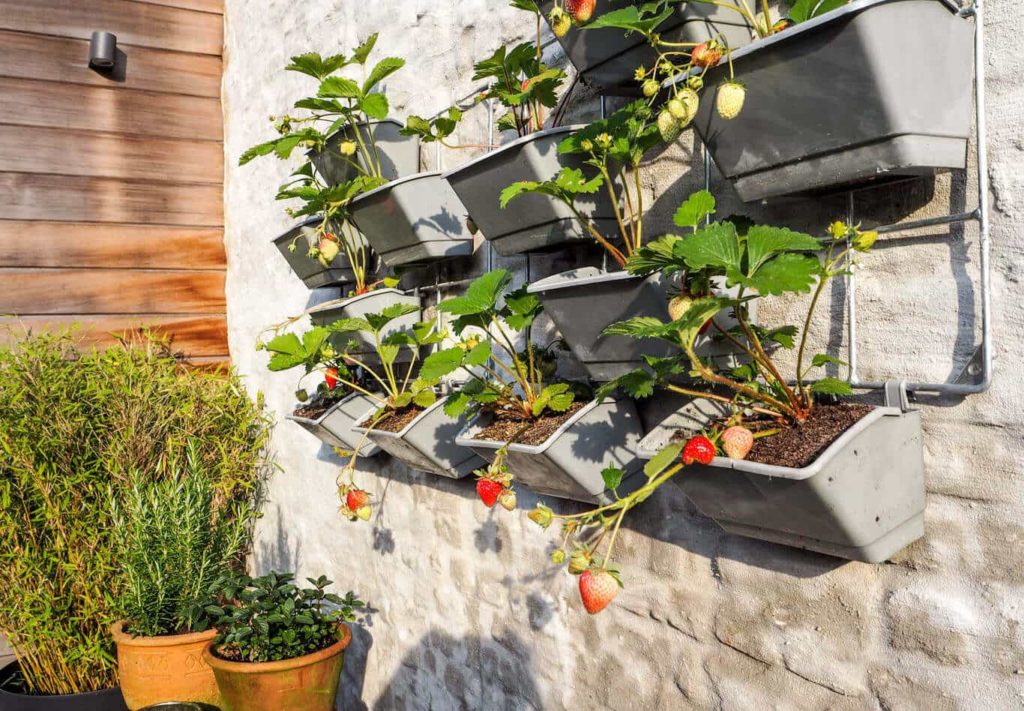 source: greystar.com
The style of your vertical garden: When it comes to your garden style, you can use anything to build it like woods, plastic containers, and wall planters, drain pipes, etc. Choosing your form of the garden will put your creativity and uniqueness to the test.
The plants you want to have: Right before you start your garden, you need to have a clear list of the plants you plan to have. You can go from succulents to ferns, or you can choose perennial plants. You need to research terms of the requirements of the plants that you want to grow.
Do the plants require more sunlight? If they need more sunlight, then it will have an impact on the placement of your garden.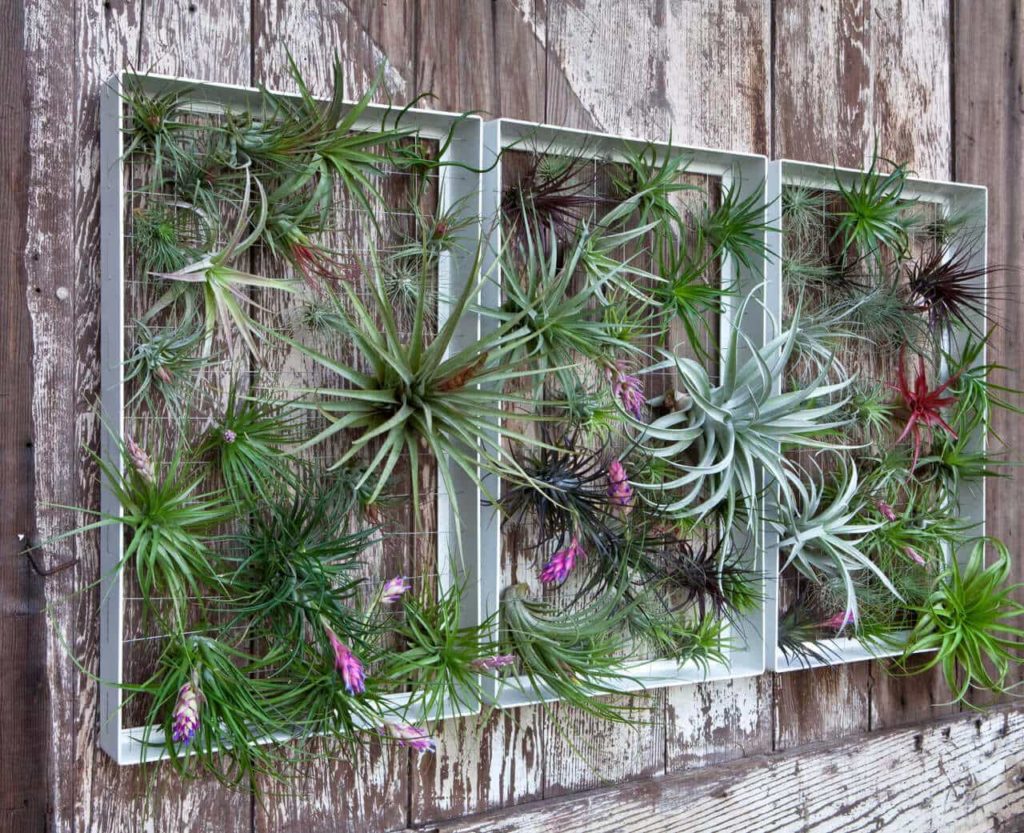 source: design-milk.com
The structure for the plants: Regardless of the style of your Vertical Garden, it needs to have three layers consists of frame, the plastic sheet, and a fabric.
For the frames, it is advisable to utilize PVC drained pipes. Metal frames are just alternative as it adds too much weight. Get the sheet of plastic, and attach it to the frame. Now, grab your fabric and attach it to your frame. The function of the fabric is to hold the water, and this is the place where the plants will start to live. Anything like carpets that can retain water might be suitable to serve as fabric. Make sure to avoid wrinkles when you are attaching the fabric.
The way of planting: You always have the freedom to choose the planting style, but if you want to create a stunning effect, try planting the herbs horizontally. Planting horizontally will establish the plant's roots for a stronger foundation. Gradually, you can change the garden vertically when the plants have set their roots.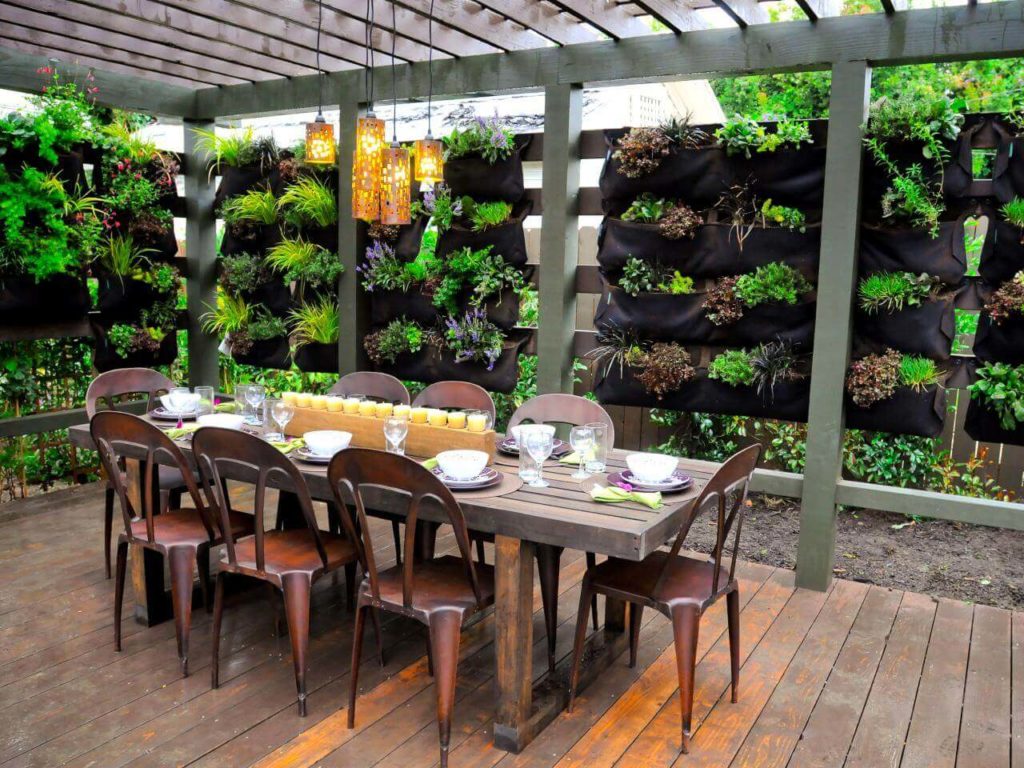 source: hgtv.com
The irrigation. Through the use of hoses, you can set up an irrigation system for your vertical garden. You can choose from different watering systems, such as a drip technique that may include pockets with holes for the water to trickle.
Create a vertical garden of your own choice
A vertical garden is easy to construct and preserve. Likewise, by building a garden, you can have an addition to your home, yard, office, and more. Depending on your choice, The Architecture Designs explore many available ideas to experiment while building your vertical garden. So, do not hesitate to try and begin planning as early as now!
Author Bio :
Agnes John is a freelance writer who offers to ghostwrite, copywriting, and blogging services. She works closely with B2C and B2B businesses providing digital marketing content that gains social media attention and increases their search engine visibility.