Garden sheds are always an ideal place to store your gears and equipment lying around in the house. If you are a homeowner in Melbourne, then investing in a top-quality garden shed is the key to good housekeeping.
To get a garden shed in Melbourne may seem pretty challenging for you as a homeowner. Even if it is a simple garden shed, you expect it to be made of premium material.
Melbourne's house prices have increased by 17.9% in the past twelve months, and it can be enticing for you to pick the cheapest of the shed material. But in the process, you may compromise the quality of the shed.
With tons of materials swamped in the market in Melbourne, steel emerges as the most promising amongst all. 
Here are a few reasons explained that prove how steel is far superior to others and why you should invest in them.
Lower Maintenance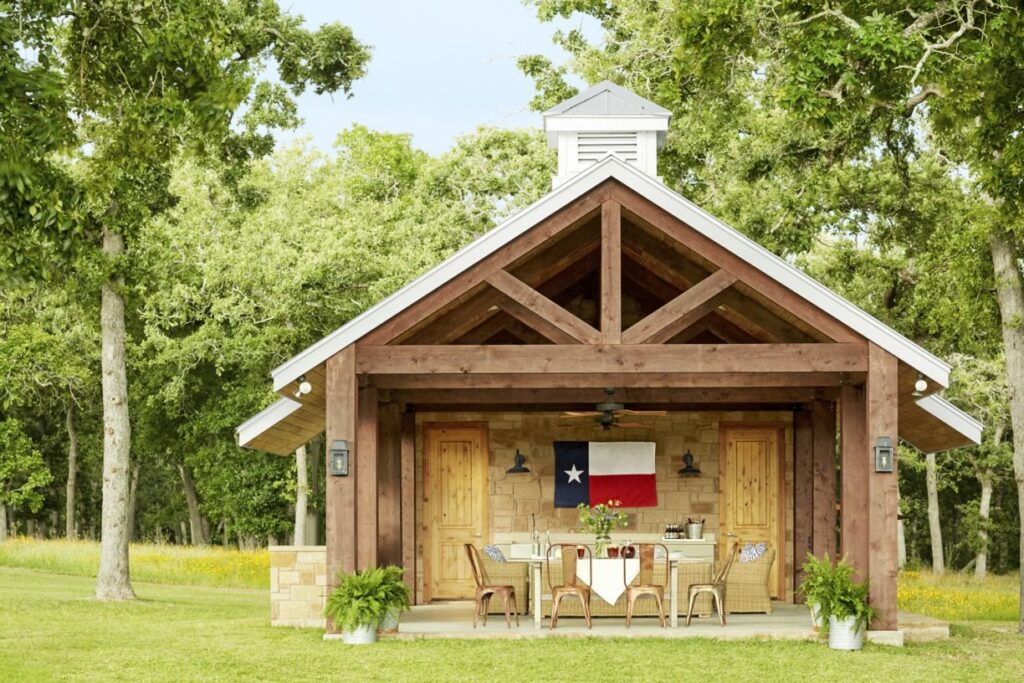 source: thewowdecor.com
Compared to its counterparts like wood, steel needs little to no supervision, you would expect. Most of the steel shed manufacturers in Melbourne promise a life span of around 20 years.
Unlike steel, wood needs frequent painting to keep them in good shape. However, with galvanized steel with a metallic finish, you can breathe a sigh of relief when it comes to regular maintenance.
Moreover, you can use layers of metal sheets to protect them from the harsh weather conditions of Melbourne in the summers. But, they may require repainting every five years to sustain their fresh metallic look.
Durability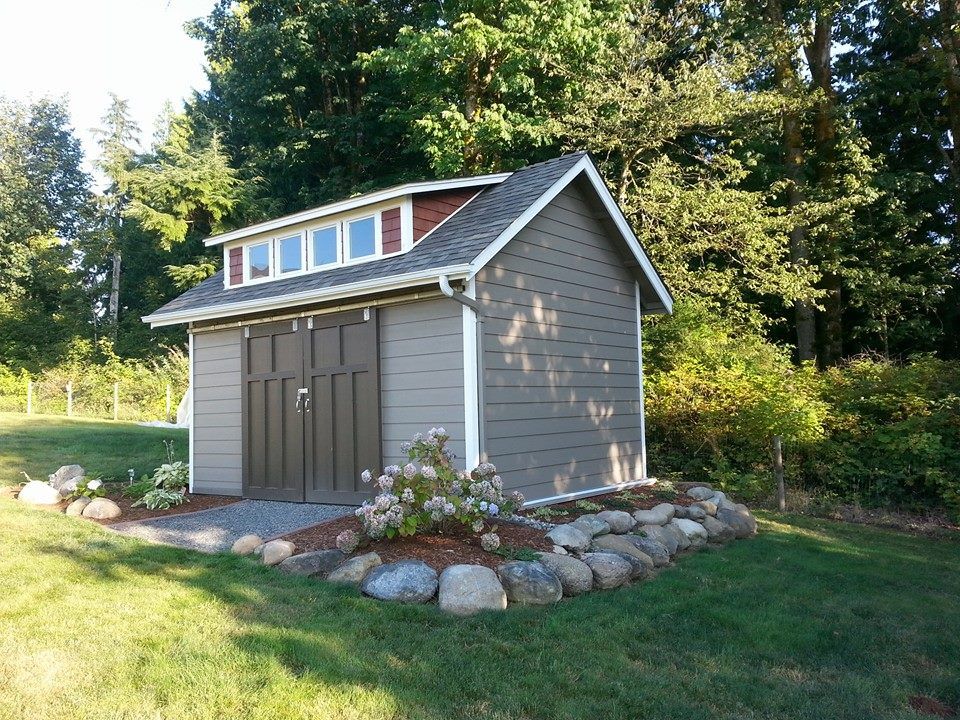 source: thewowdecor.com
Since your garden shed is built for the outdoors, the shed material should be strong enough to deal with harsh conditions. Though Melbourne is hit rarely by a cyclone or a hurricane, you aren't safe from other hazards like fire.
A wooden garden shed can easily catch fire, and if you are late to discover it may even destroy all your valuable equipment and other valuable stuff stored inside.
Moreover, wooden garden sheds are also susceptible to termites, fungus, and parasites. This disaster can be avoided using metal sheds like steel, proving to be the most enduring of the lot. 
Economical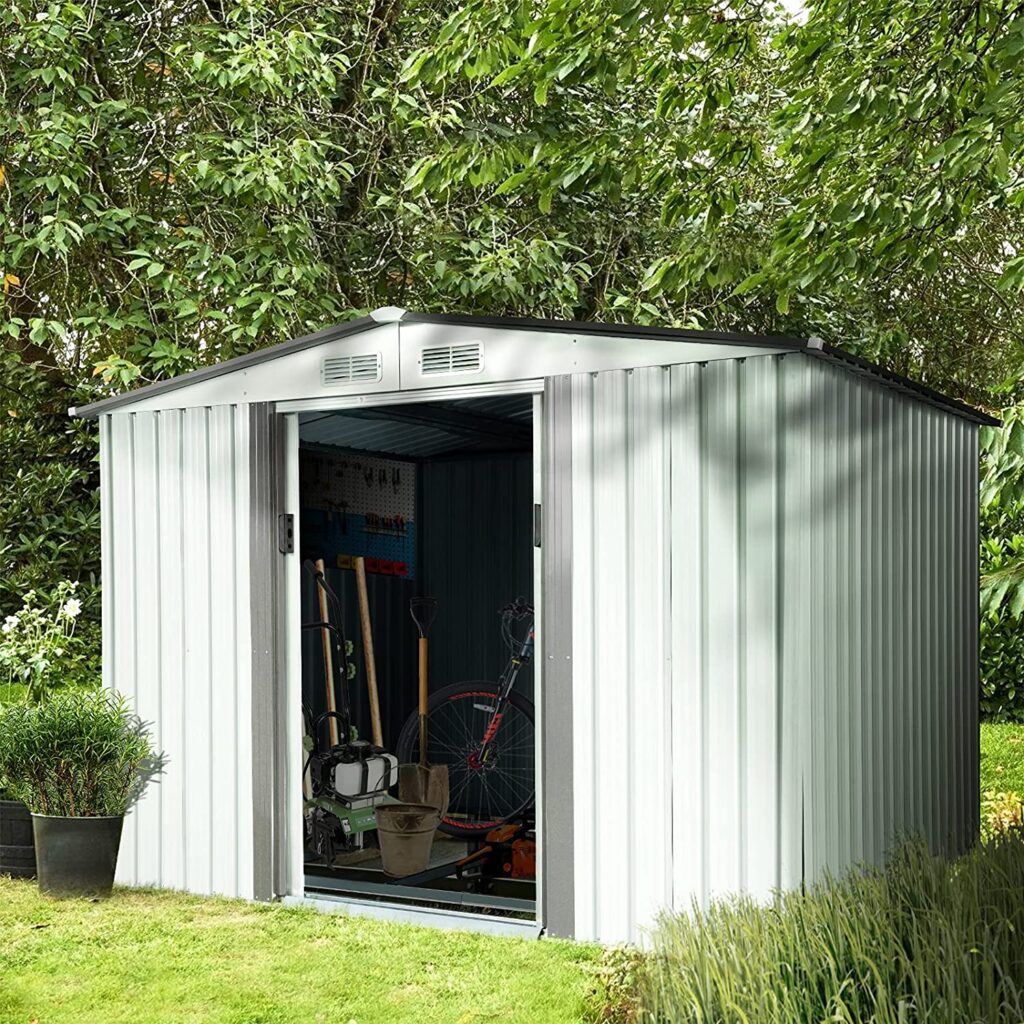 source: ubuy.co.in
Getting a garden shed in Melbourne can be costly for a new homeowner. So, if you pick steel as your garden shed material, you can get rid of hefty price tags.
With the price of a small wooden shed, you will be able to avail yourself of an extensive steel shed. 
In essence, you can get tons of metal sheets at an affordable price and make use of the money saved for the interiors of your garden shed.
Better Security
source: goldstarbuildings.com
Metal garden sheds are robust and sturdy, thus offering double protection to your valuables stored inside. 
By installing additional hinges and steel locks, you can secure your shed and be stress-free every day.
On the other hand, wooden sheds are easier to break into. Few also start turning weak because of termites and parasite growth. Therefore, a trespasser does not have to try hard to break into such sheds.
Final Thoughts
source: hgtv.com
A well-designed and well-maintained garden shed can be valuable to store your garden equipment safely. 
With high-quality steel sheds, you can sustain garden storage without needing a replacement for a longer time.