Home improvement projects are on the rise. According to statistics, the industry's market sales reached $538 billion in the United States alone. Among these home improvement projects, one of the most popular areas people invest in is landscaping.
A well-manicured lawn can make a significant difference in the curb appeal of your property. But keeping up with your landscaping can be time-consuming and expensive without the right tools. So if you're planning to start a major landscaping project for your home, make sure to have these must-have tools on hand.
A Good Set of Shears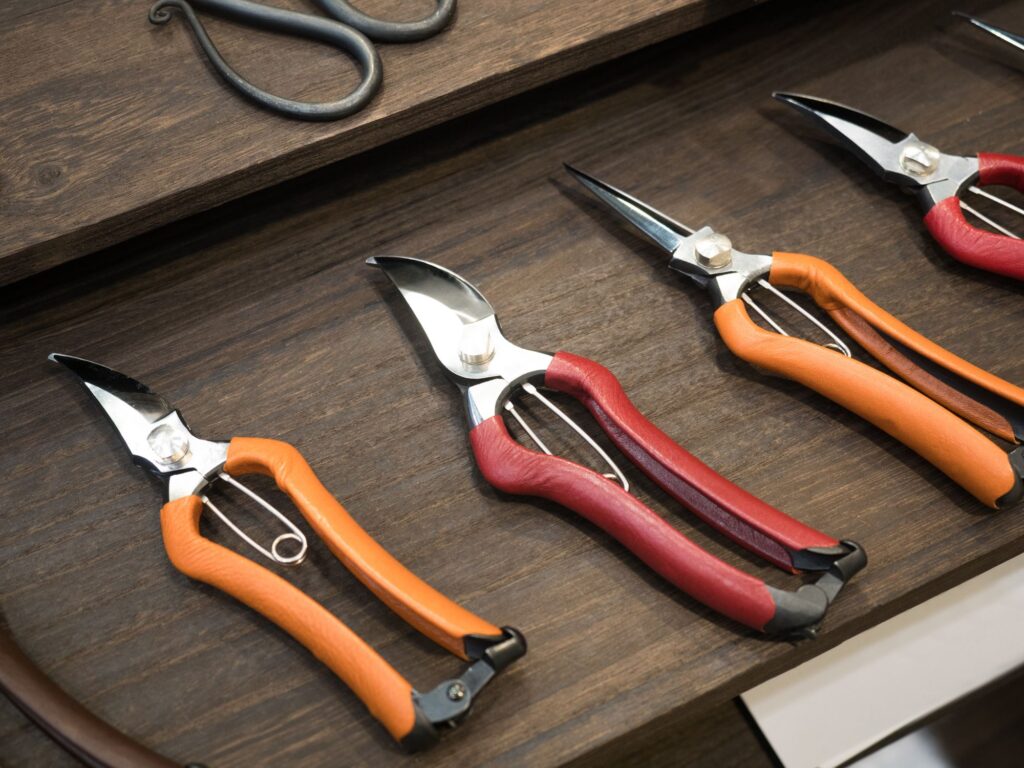 source: pinterest.com
If you want your lawn to have neatly trimmed hedges and flower beds, you will need a good set of shears. These cutting essentials can help you achieve a clean, well-manicured look for any landscaping project.
Many types of shears are available on the market, so you will need to choose the right ones for your needs. Some shears are designed for larger projects, while others are better suited for smaller jobs. You will also need to decide if you want manual or electrical shear. Nonetheless, what matters is to have a pair that's comfortable to hold and that has sharp blades. And don't forget to get a set of smaller shears for trimming around tight corners.
Investing in a good set of shears can save money in the long run by avoiding costly mistakes. It can also help you achieve professional-looking results without hiring a landscaper.
Lawn Mower
source: pinterest.com
No matter how big or small your lawn is, you will need a lawn mower to keep it looking its best. This equipment is best for getting rid of long grass and weeds. It will also help ensure your lawn is an even height, which gives it a neater appearance.
The most common lawns are the push type and the riding mower. You can get away with using a push mower if you have a small yard. But if you have a more extensive lawn, you'll need something with more power, like a riding mower or a tractor.
You can find this equipment at your local home improvement store or online. Read the reviews before purchasing so you have an idea of which products are best for your needs. This way, you can be sure to get a lawn mower that will make your landscaping projects more accessible and faster.
Wheelbarrow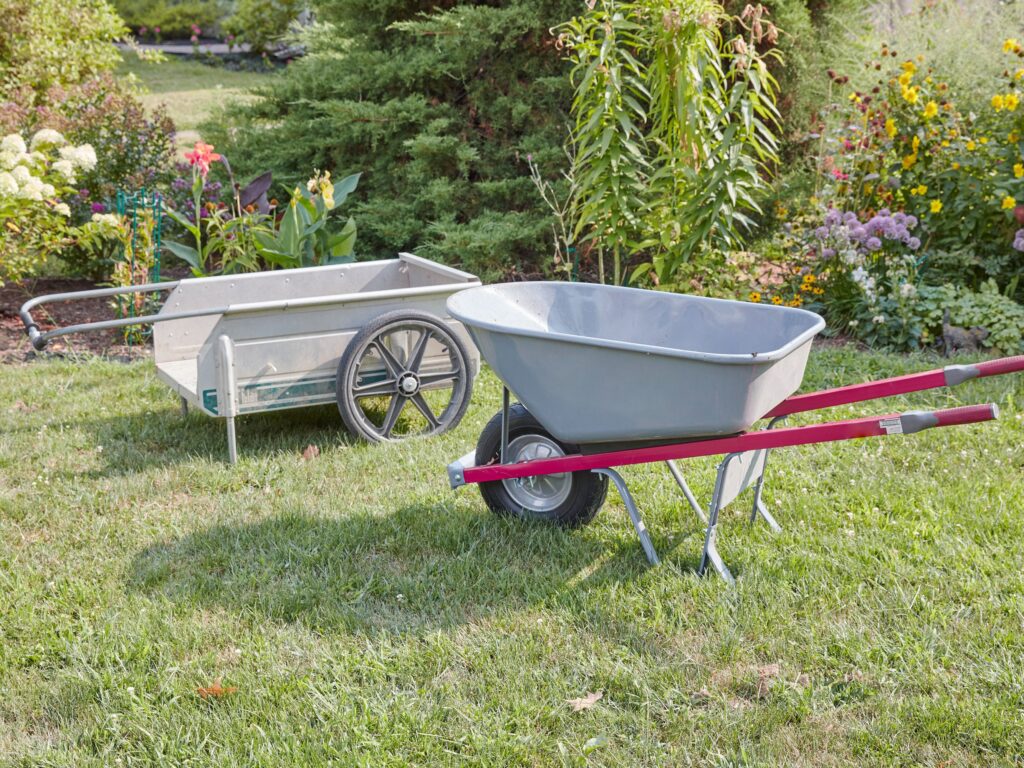 source: thespruce.com
A wheelbarrow is an essential piece of equipment for any landscaping job. This tool can help you move heavy loads of dirt, rocks, mulch, and more from one place to another. It will also save you time and energy by avoiding multiple trips.
When choosing a wheelbarrow, look for one made of durable materials. You will also want to ensure it has a comfortable grip and easy-to-use controls. Whatever type of wheelbarrow you choose, ensure it's the right size for your needs.
With a wheelbarrow at your side, you'll be able to easily take on any landscaping project. Thus, making it a worthy investment for any home improvement enthusiast.
Excavator
source: mecalac.com
Of course, no landscaping project would be complete without an excavator. This powerful piece of equipment can help you dig trenches, remove tree stumps, and clear a space for planting. It will also come in handy for other home improvement projects like building a patio or paving a driveway.
The brand of excavator you choose will significantly affect its usage. Many reputable brands are on the market, so do your research before making a purchase. You will also want to consider the reviews to see what other users think about the product. Among the top and long-standing brands of excavators, Volvo is a good choice that will not disappoint.
A high-quality Volvo excavator might seem like a significant investment, but it's worth the money if you plan on doing a lot of landscaping projects. It will help you save time and energy while doing the job correctly. So, add an excavator to your must-have list of tools to ensure success.
Leaf Blower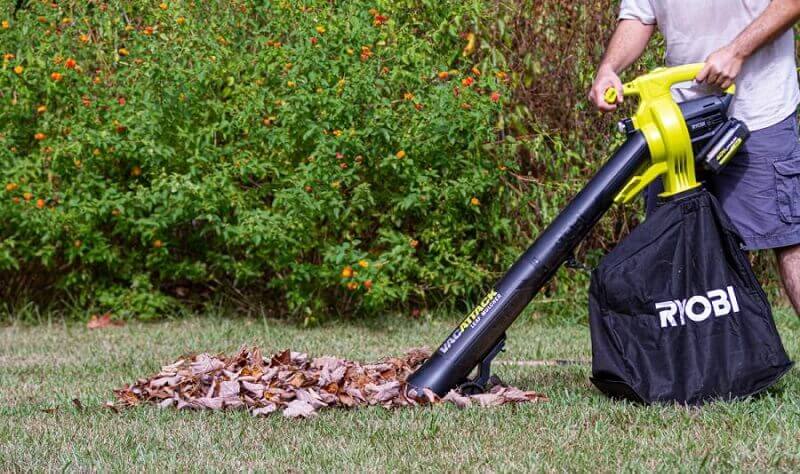 source: electronicshub.org
Fall leaves can be beautiful, but they can also be a pain to clean up. That's why a leaf blower is essential for any landscaping project. This equipment will help you quickly and easily remove leaves from your lawn, driveway, or sidewalk.
Especially if you live in an area with a lot of trees, a leaf blower can save you hours of work. It's also much more efficient than using a rake, which can take forever.
There are different types and brands of leaf blowers on the market, so choose one that is durable and easy to use. You will also want to ensure it has enough power to finish the job quickly. With the right leaf blower, you can keep your landscaping neat and tidy all year.
No matter your landscaping project, the above essential tools will help you get the job done quickly and easily. Whichever you choose, be sure to invest in high-quality products that will last for years to come. And with the right equipment, you can take on any project and achieve the lawn of your dreams.