Beginners and experienced gardeners alike can enjoy the beauty of being able to grow plants in their own greenhouses. Before you go ahead and pick out the plants you want, it's often wise to do a little research on what conditions they'll need to flourish (things like temperature and moisture, for example). If you haven't picked out your ideal greenhouse yet, you're going to want to take the time to find the best one for both your plants and your outside space.
There are so many factors that are essential to your plants' ability to thrive – and if you need a little help in this area, you've come to the right place.
What kind of greenhouse will be right for you?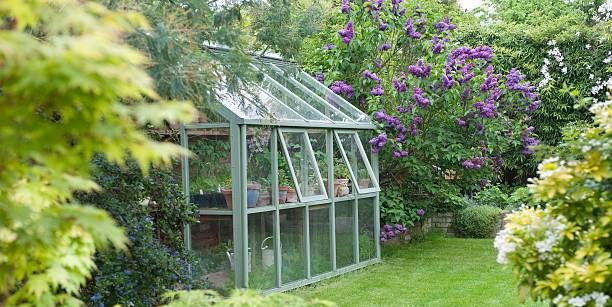 source: hearstapps.com
Before you start checking out the inventories of different greenhouse suppliers, you'll generally find that there are a whole host of things to take into consideration outside of simply buying one you like the look of.
One of the first things you're going to need to do is take stock of the space you have available and its general suitability for plants. The greenhouse itself will need to fit into the area, as well as be big enough for the plants you wish to grow in it – but you'll also need to think about whether or not it gets enough sunlight, the soil conditions (and what you can do to improve them) and more. Remember that it needs to be functional while remaining aesthetically pleasing. Fortunately, there are many different options out there, so you're bound to find one that suits your needs for a range of tasks.
Another important aspect is the materials and manufacturing. From the glass panes, to the frame; you're going to need to make sure that you pick a greenhouse that's both strong and durable if you want something that will last you a good while. Similarly, features like UV protection and even the lighting system it comes with (if any) can be essential to the success of your growing endeavours.
If you're interested in getting a quality greenhouse for your garden, you may want to look into some of the different options available at halls greenhouses.
How to get started with greenhouse gardening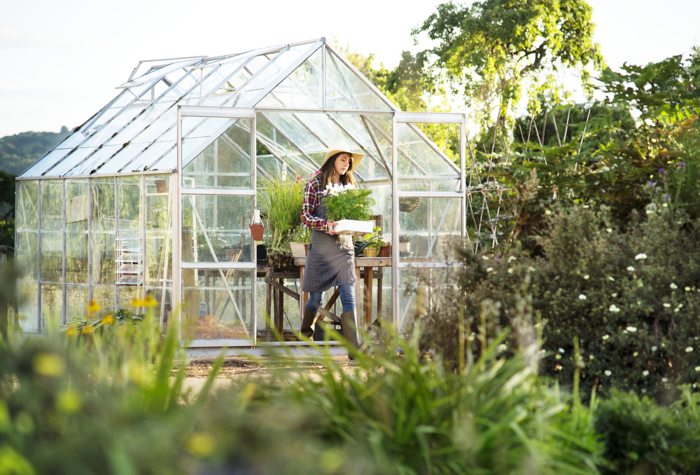 source: farawayfurniture.com
What should you plant?
If you're wondering what can be grown in a greenhouse, the great news is that you can plant just about anything. There's no denying that some plants will be easier to grow than others and if you're just starting out, selecting ones that are known to thrive and those with little maintenance might be a good idea (like strawberries, tomatoes and radishes, for example). Plants like sunflowers can also be a great choice if you want to add a little natural beauty alongside fruits and veggies.
When you're buying seeds, make sure that you can easily identify them once you plant them to ensure their proper care. This can be easy to do with a simple label, so you shouldn't have to worry too much. If you have a plant-based diet, you can also try starting a mushroom growing tent, which is composed of a chamber that provides automated mushroom fruiting, to have your own supply of fresh homegrown mushrooms. You can get enough mushrooms for your consumption in just a short amount of time. 
How should you light your greenhouse?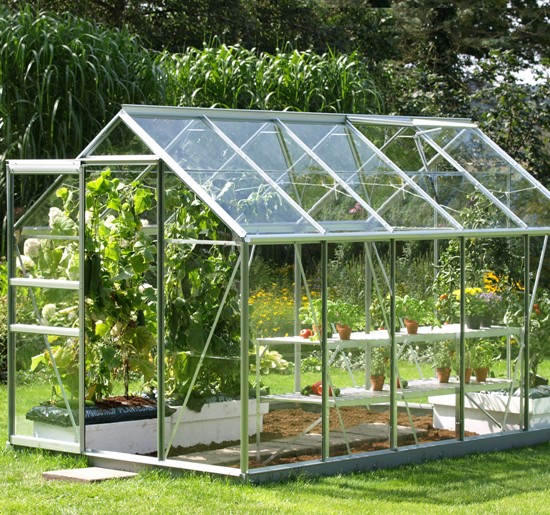 source: thegardencentral.com
While a greenhouse can be a great place to grow plants, it's important to note that there are some things they can't do. Most of your plants need light to flourish, as it is essential for photosynthesis – but greenhouses can't usually do this alone and will need a good lighting system to make up for it. In general, the best thing will be to do some research on different types of lighting and consider what will be best for your unique needs.
What's the ideal temperature?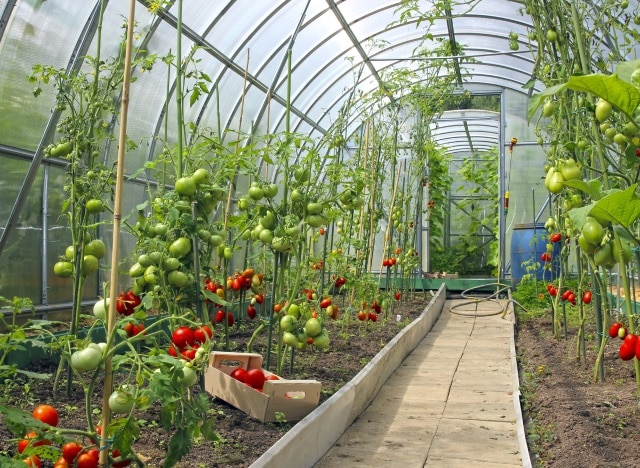 source: backyardboss.net
In many cases, your plants will need to believe that they are in a natural (and sometimes different) climate. In nature, no one is there to do things like modify light, heat, or moisture – and that's why many plants can only be found in specific regions. The great news is that with the right conditions, you will have the opportunity to grow whatever you want, as mimicking nature is made easier. Something like a programmable heater, for example, can be used to help control and regulate the ideal temperature, allowing you to grow plants like cacti that you might only see in hotter destinations.
In any situation, it can be important to have proper temperature control in your greenhouse if you want to keep your plants growing optimally, but this will be dependant on the ones you chose.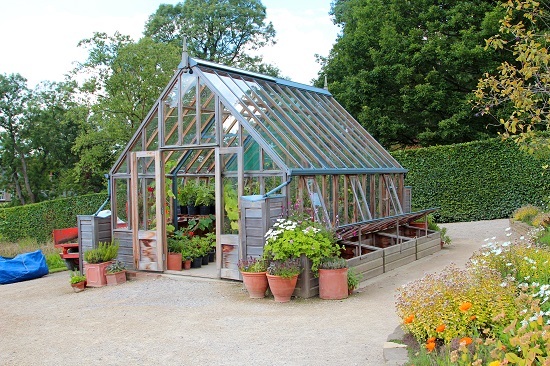 source: pinterest.com
Hopefully, all of this will have given you a better idea of what to look for when buying a greenhouse and how to get started with your indoor garden. Looking for more on the subject? If so, this is the perfect place to read more. Luckily, there's plenty of information available online, so you'll often find whatever you need with just a few clicks.