Real estate in Turkey is famous for its low-price tag. But will the apartment please you with the quality or will it match the low price? Is it possible to find decent real estate for a family with a spacious square footage in Turkey? What to choose: real estate in Antalya or in Mahmutlar? Let's try to figure it out.
What is impossible to buy for EUR 60,000 in Turkey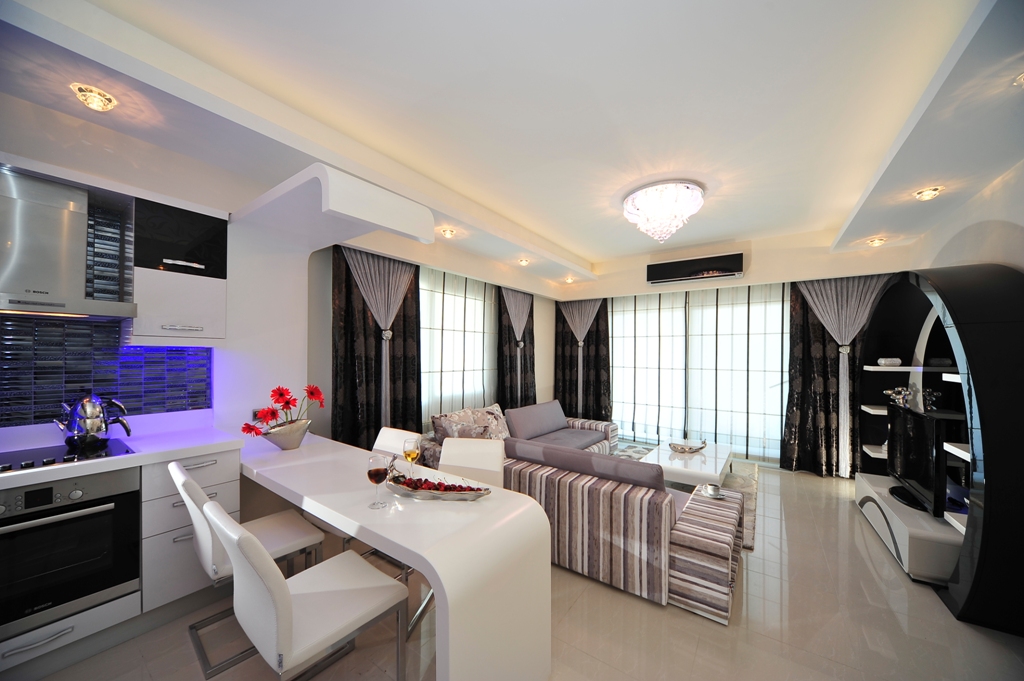 source: i.summerhome.net
Of course, it is worth understanding that for such a small price it will not be possible to buy a luxury villa. It is also unlikely that you will find an apartment on the first coastline. You just need to understand what goals you are pursuing and look at things realistically.
EUR 60,000 is the price for which it is quite realistic to buy a good apartment, including in an already rented house. For the simplicity of searching for variants, we will use the aggregator site – Turk.Estate.
Apartment «1+1» in Mahmutlar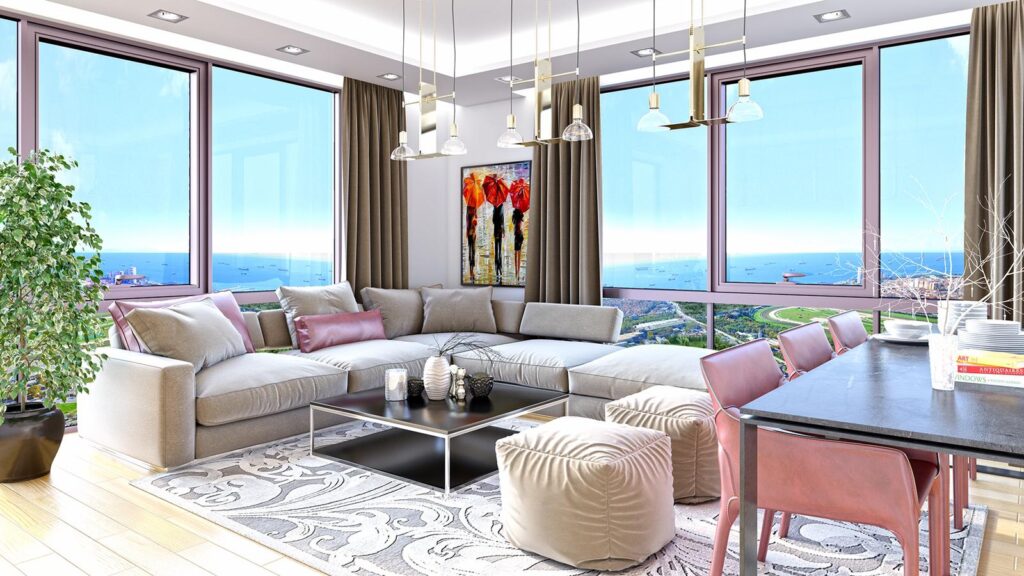 source: areaistanbul.com
For EUR 60,000, several apartment options are offered in Mahmutlar. «1 + 1» layout, which means that there is a bedroom and a living room. This apartment is about 55-62 sq. meters.  Besides, it is fully equipped for living.
Euro Residence XV is a residential project, which has a large outdoor swimming pool and a beautiful garden with a barbecue area. There is also a gym, sauna, children's playground, central satellite TV system and concierge.
Euro Residence XV offers well-planned apartments with loto s natural light, which provides residents with a psychologically comfortable atmosphere. All apartments have modern windows, spot lighting, built-in kitchens with granite countertops, air conditioners in each of the rooms, a water heater and an intercom system. Euro Residence XV is a really high-quality and affordable investment. In addition, it has tthe perfect location: the house is located just 550 meters from the coastline.
Apartment «2+1» in Kemer
source: pinterest.com
Another great option for buying a property on the Antalya coast is a one-bedroom apartment in Kemer, which located just 3 km from the sea. Of course, you can't walk to the sea, but the housing offers a gorgeous area: 105 square meters. The city center is only 1.5 kilometers away.
The apartment has two bedrooms, a living room, a separate kitchen, a bathroom and a balcony. The apartment is fully furnished and ready for residents to move in, including all the necessary appliances and plumbing in the bathroom.
Kemer is a picturesque place that pleases with a wonderful ecology. Just a few steps from the apartment building are one of the central streets, where there are supermarkets, public transport stops and social places. It is convenient and comfortable to live. All this convenience for just EUR 60,000.
Our assistance in choosing real estate in Turkey
source: paradisealanya.com
The move and purchase of real estate in another country is always a big responsibility. If you are interested in buying real estate in Turkey right now, we recommend that you contact Turk Estate. Turk for all questions. The agency provides professional services for the selection of housing and in all popular cities of the country, helps with the registration and translation of documents, as well as with the support of transactions. Go to the website right now and get competent advice on all issues related to Turkish real estate.