It's almost summer! Do you wish to give your yard a lovely touch with some beautifully crafted garden arts? Stepping stones are extremely important in the garden since they may be used to beautify as well as prevent you from stepping on flowers & grass.
Whether it's a mosaic stepping stone or a leaf-shaped stepping stone. Aside from being wonderful ornamental instruments, gorgeous stepping stones are not rare to pull by, thanks to their convenience and DIY skills. Nothing is more easily available and economical than stones that draw out the vitality and beauty that your home garden desires. We hope it serves as a source of inspiration for your following summer activity. Let's have a look at some fantastic garden stepping stone ideas!
Leaf Stepping Stones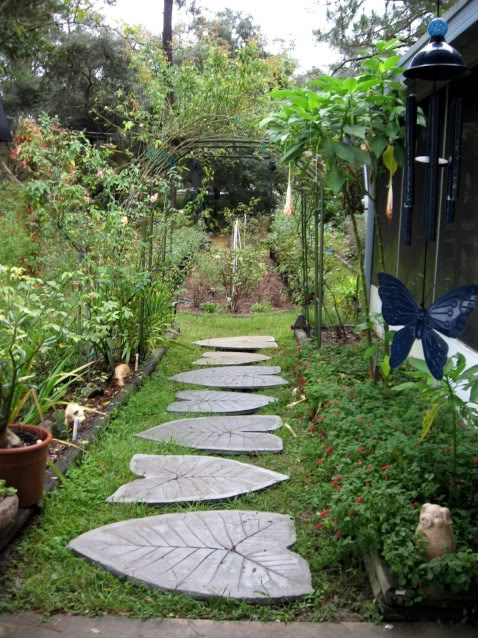 source: i.gardenoholic.com
These stones with leaf imprints are ideal for autumn gardening. Actually, they're appropriate for any season. Simply build the stones out of cement and stamp them with a leaf from your favorite garden plant while the concrete is still wet. These are both simple and lovely.
Heart-Shaped Stepping Stones
These brick-like stones are stunning, and the heart forms just add to their glitz and glamour. These are really simple to construct and don't require any actual bricks. Paint will be used to create the brick effect. These would look as lovely along the pathway to the front entrance or attractive accent to your gardens.
DIY Hop-scotch Stepping Stones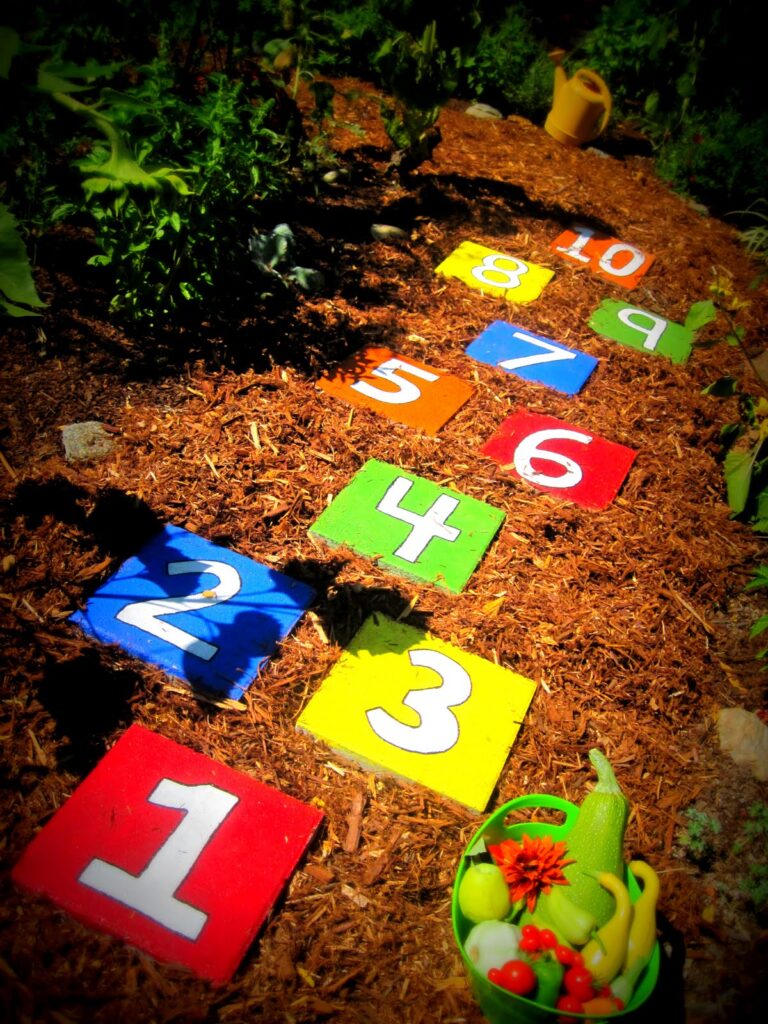 source: cutediyprojects.com
Absolutely adore the color of these hopscotch stones, although I'm sure your kids would as well. When the skies are clear, these lovely stepping stones may also be used as a game for the kids. You know how much fun hopscotch is if you've ever played it as a toddler. All you have to do is paint cement pavers, which are somewhat low cost.
Personalized Stepping Stones
These customized stones are perfect for Mother's Day or any other occasion. You'll start with a plain cement stone and then customize it with your children's names and footprints. These would be ideal for grandmothers as pebbles to commemorate their grandchildren's unique footprints. With the addition of borders made of tiny roof tiles, you have a lovely stone that honors your children.
Hand Printed Stepping Stones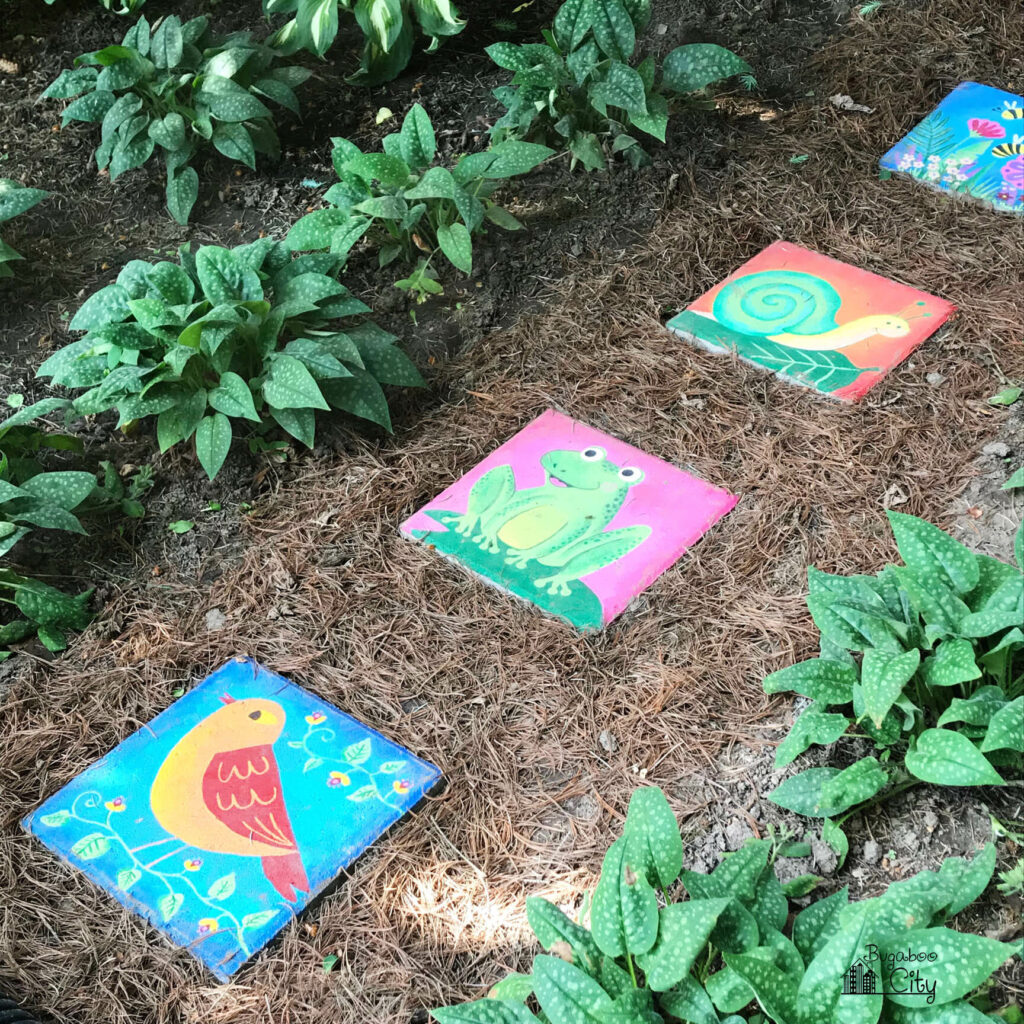 source: craftingcheerfully.com
Hand-painted stepping stones are a great way to spruce up your sidewalk. If you paint, you may paint a beautiful landscape or something else, or you can let the kiddies paint them. This would make a great wet and windy activity for the kids, just as the sun shines again, you can still go out together and lay your stones.
Footprint Art Stepping Stones
To make a footprint stepping stone, you don't even have to actually put your child's foot in the concrete. You may also use regular cement stones (which you can buy or manufacture yourself) and just stamp imprints on them. They paint their feet and then crush them on the stone. Then use those stamps to make dragonflies, butterflies, and a wide range of other amazing footprints.
Walkway Stepping Stone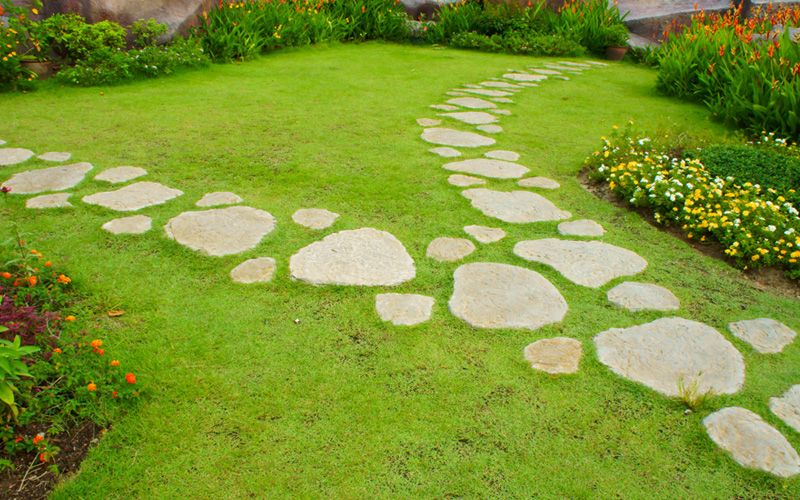 source: pinterest.com
These little stone footprints are pretty cute. They're so quirky and adorable, and they're also really simple to put together. You just collect stones of various sizes and use them to make tiny feet. How charming would it be if your pathway stones had little feet on them? Plus, if you really tried to preserve them, you can make this pattern out of concrete stone. Simply place them in the mold before pouring them into the concrete, and they'll be fully implemented.
Geometric Stepping Stones
These square concrete blocks easily demarcate an outdoor space, even if they don't serve the entire area. Please note that if you lay stones in this pattern, you'll need to upkeep the grassy areas between them in good shape. If you already have a well-kept grass and want a method to clearly delineate an area, this garden stepping stone ideas is perfect-to-go.
Spa Vibe Stepping Stones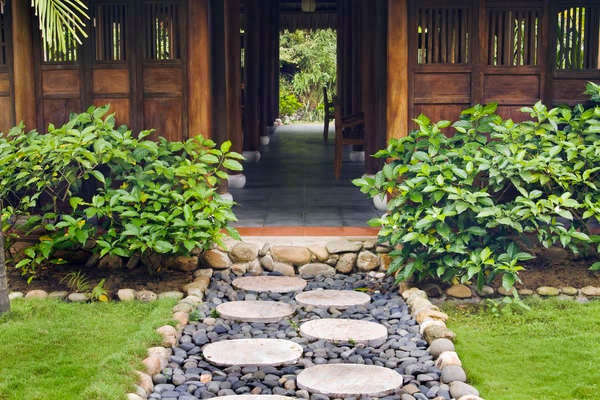 source: pinterest.com
This walkway, which is surrounded by a neatly kept lawn, has a zen-like feel about it. The use of loose materials, such as huge round stones, indicates that the project will be less expensive. A garden with a geometric pattern is best coupled with an organised walkway like this one. This walk might also be used to lead up to a garden focal point, such as a waterfall feature.