When it comes to the spaces and places we love, there are few areas of a home more enjoyed than transitional rooms that provide as a comfy, cozy, outdoor haven. Whether you're looking at a screened-in patio or a sunroom, it's an area to be enjoyed by every member of the family. It's often a place for entertaining, and it offers up endless opportunities for lounging with your favorite people for hours on end.
These areas form a place of transition from the interior of your house to the outside world. Due to their unique function, they should be treated differently than the other rooms in your home. Because these rooms are so unique, they should be viewed with a different eye when it comes to style, paint, décor, and furniture.
Go Natural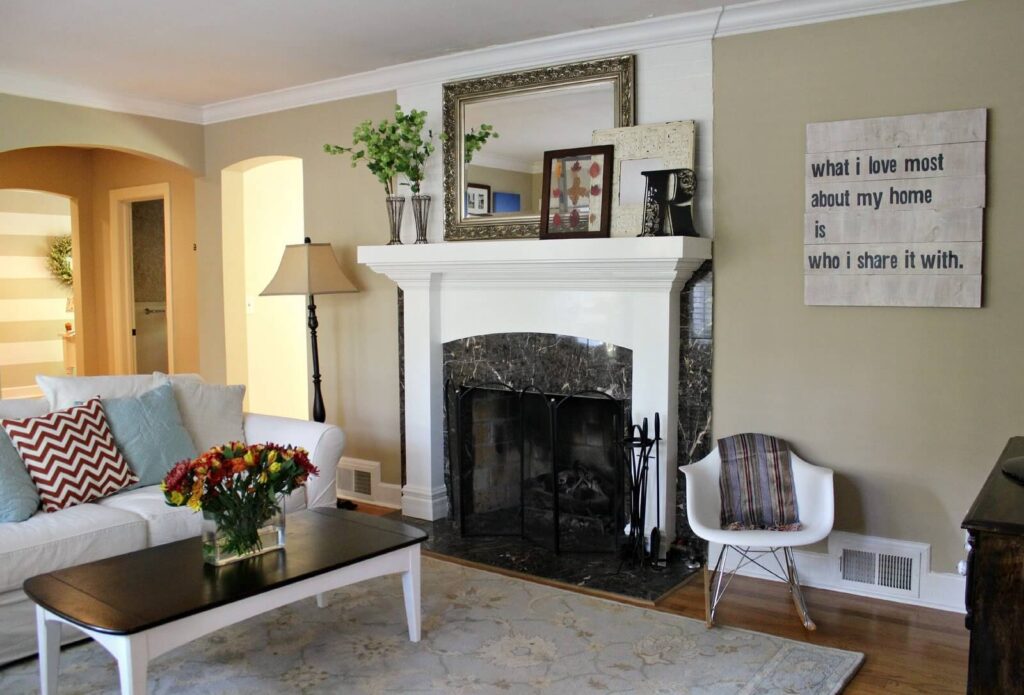 source: crismatec.com
Sunrooms function like gateways to the outside world. Half inside your home, half in nature, it's a unique room that bears a distinctive look and feel. It can feel cozy, somewhat akin to a library or reading room, or it might have a beachy vibe for those on the coast. If you live near or in the forest, it should feel like walking into a sheltered forest room. The goal with these rooms is to bring nature into your home as much as possible.
Keep to natural hues that match the outside environment to craft a flawless transition room from house to nature. If you live in a beach area or even have a view of the ocean, go with ocean colors on your walls such as seafoam green, sand, or medium blue. Use these for the dominant colors on your walls and choose a corresponding color like coral for pieces of furniture or an accent wall. If you live in a forested area, stick with hunter green, beige, light browns, and light greens. Make your room blend into the surroundings, so you feel like you're outside, even when you're sitting in your sunroom.
Brighten it Up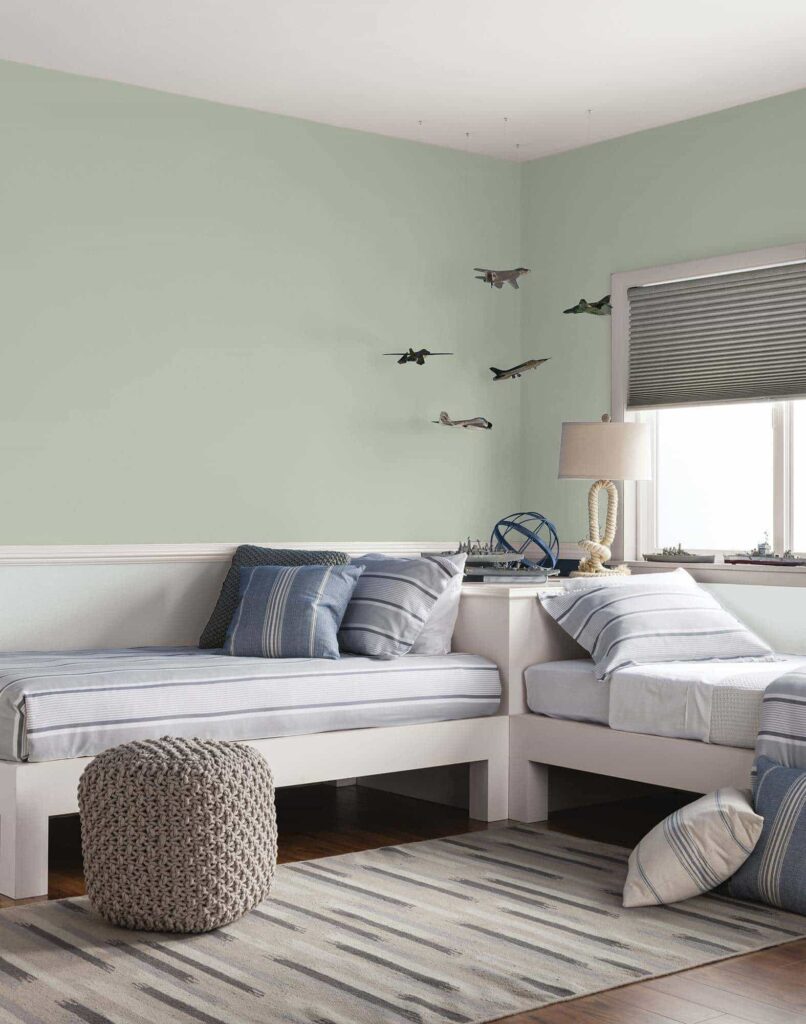 source: johnstonespaint.com
If you don't have a specific environment to piggyback off when it comes to paint colors, choose to go with hues that contribute to a bright, cozy, warm atmosphere. Sunrooms are known for their warmth, thanks to large picture windows that let the sunlight stream in. Often pictured are plush couches, overstuffed chairs, cozy throws, a few plants that thrive in a greenhouse-type setting, and side tables to hold journals, books, mugs of coffee, and a few odds and ends. With this type of environment, you can choose from a wide variety of paint colors that continue the inviting, warm, cozy vibe.
Brighten up a sunroom with a light hue of yellow, a sky blue, sage green, or even pastel pink. Choose more vivid colors for the main walls and corresponding colors for window trim, furniture, and items of décor. Accent your paint colors with well-placed throw pillows and blankets on couches and chairs.
Use Contrasting Colors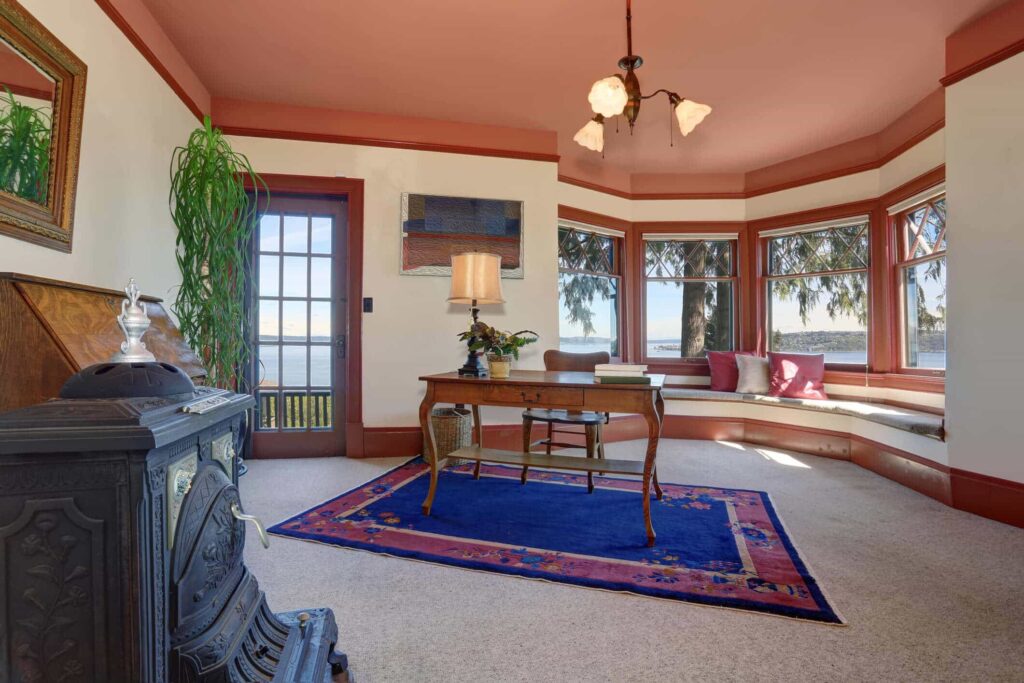 source: interiordesignlovetoknow.com
If your sunroom designs looks directly onto your patio or even adjoins it with a folding glass door, consider tying in elements of your patio. Does your patio have a color scheme? Perhaps you have a pool and red lounge chairs. If so, the predominant outside colors are red and blue. In this case, consider white for your sunroom as it will form a clean look inside and won't clash with outside colors. If you have an expanse of green lawn and brown chairs with a firepit, consider light pinks for your predominant wall color and white for accents.
Using contrasting colors will give the eye something visually appealing to look at no matter where it rests – whether in the sunroom itself or through the windows. Contrasting colors create an exciting, varied, and diverse environment.
Match Outdoor Furniture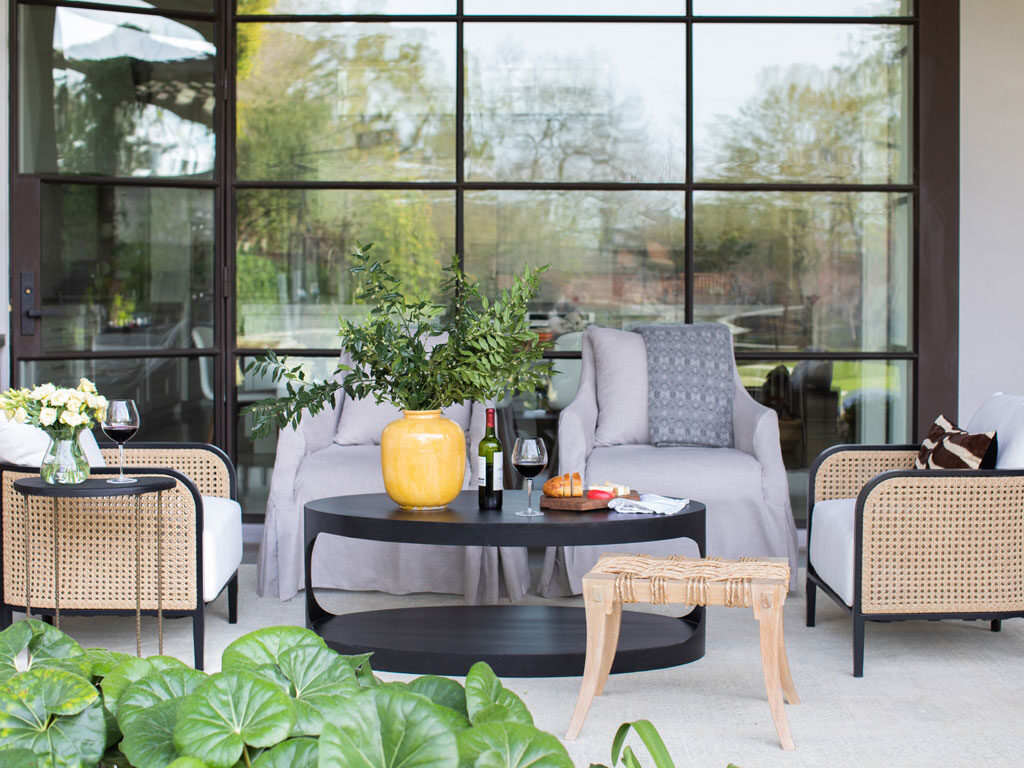 source: summerclassics.com
Another angle to take when deciding what colors to paint the interior of your sunroom is to look out your windows for inspiration again. This time, however, choose a predominant color and match it. Taking the above examples, if you have a pool and red lawn chairs, take a hue of blue from your pool to paint the walls. Match the red by incorporating red accents such as throw pillows. If you have a large green lawn and raised beds of pink tulips, tie in those colors with pale pink for the walls and a shade of green for accent items such as furniture and throw pillows.
By picking matching colors for your walls and accent items, you bring the outdoors in and create a sense of flow from your sunroom to your lawn or patio and vice versa.
Can You Choose the Wrong Colors?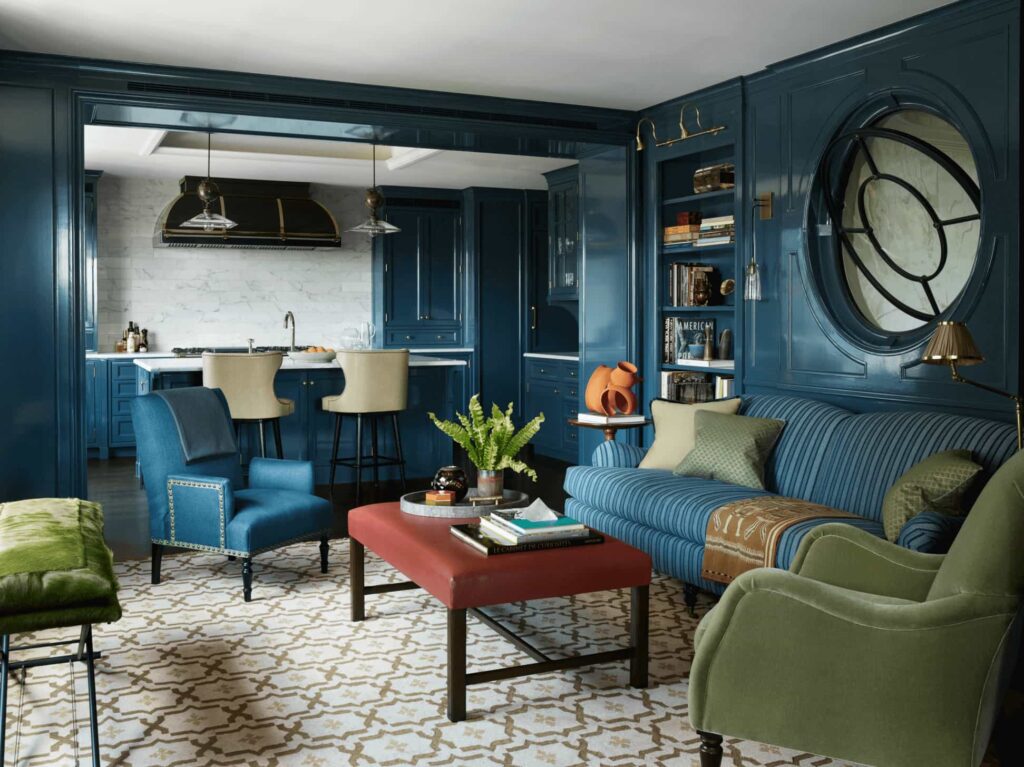 source: hearstapps.com
When it comes to sunrooms, New york city painters tell homeowners that they can be as creative as their heart desires. It's hard to choose the wrong color when it comes to sunrooms. These rooms are an extension of your home, but they are not the interior you live in all the time. On the one hand, you can go conservative and pick a color you know is safe. On the other hand, if you want a room to experiment with, don't be afraid to break out of the mold and put your inner boho artist or country chic spirit on display. After all, a sunroom is the place to have some fun and be creative.