A sunroom, also known as a screen room, solarium,  or Florida room, is a popular addition to homes. Sunrooms allow an abundance of sunlight and relaxing views while still allowing for shelter from the elements and outdoor pests.
There are many things a homeowner should know before construction begins, the size, materials, location, contractors, and the function just to name a few. 
With a little bit of research and careful consideration, a light and airy sunroom can be added to nearly any home, usually at a much lower cost than other home additions. 
Before you hire a renovation builder, there are a few things everyone should know about constructing a sunroom.
Functional Space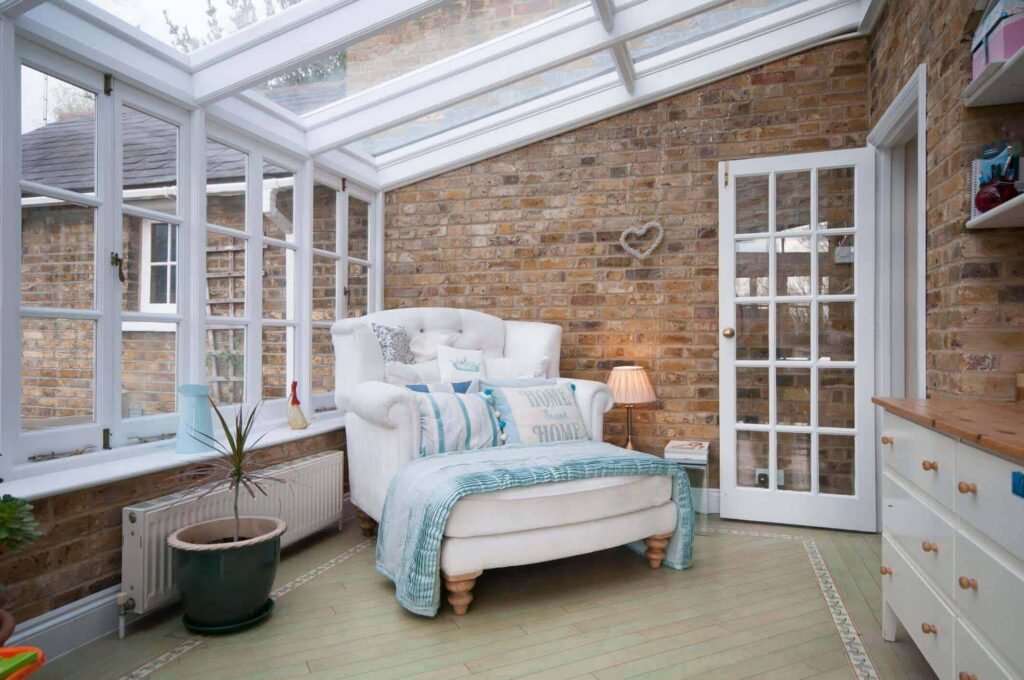 source: thebalance.com
One of the reasons that a sunroom is such an affordable addition is that it can be used for a variety of purposes. It can be a quiet place to sit and read, a playroom, or a space to gather in for social events. IT can also make a great craft room, home gym, or a space to grow plants and flowers.
A sunroom can also grow with a family, it may be used as an additional playroom when children are small and later be a game room, craft room, or home gym as the children get older. 
This is often a more affordable option than adding a playroom or other space that only serves one function and will later need to be remodeled.  Even a small sunroom can be super functional and useful.
Before constructing the sunroom, give some thought to what the space will be used for. Some prefer to see it as something like a front porch with the added shelter of a roof and glass or screens, while others consider it an extension of the home, extra square footage in a sunny space. 
Of course, the function of the space will also depend on the size and location. Many homeowners choose to use existing spaces such as a patio or porch for the base of the sunroom. This means that the location and possibly the function will already be decided. 
Contract or DIY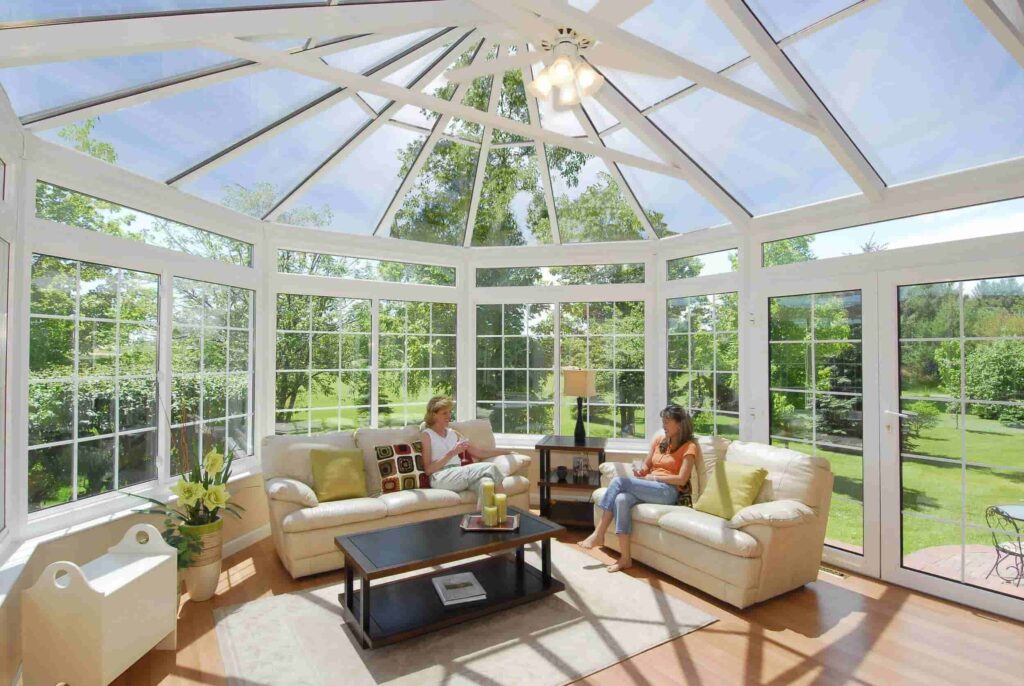 source: coloradosunroomandwindow.com
Another thing to know is that sunrooms can be constructed by the homeowner, or like all projects, contracted out. 
Some homeowners choose to get a sunroom "kit". While these are an affordable option, they can be difficult to construct. Because the kits are already designed, they also don't allow for individuality in design.
Of course, homeowners are able to build a sunroom without a kit. This would require appropriate permits as well as a plan for budgets and materials. 
Hiring a contractor is also a good option. A contractor will be able to identify if an already existing structure is suitable for a sunroom or if the room will need to be added from the ground up.
A contractor will also be able to build to specifications making the finished project a space that is sure to serve the needs of the family. 
Contractor Considerations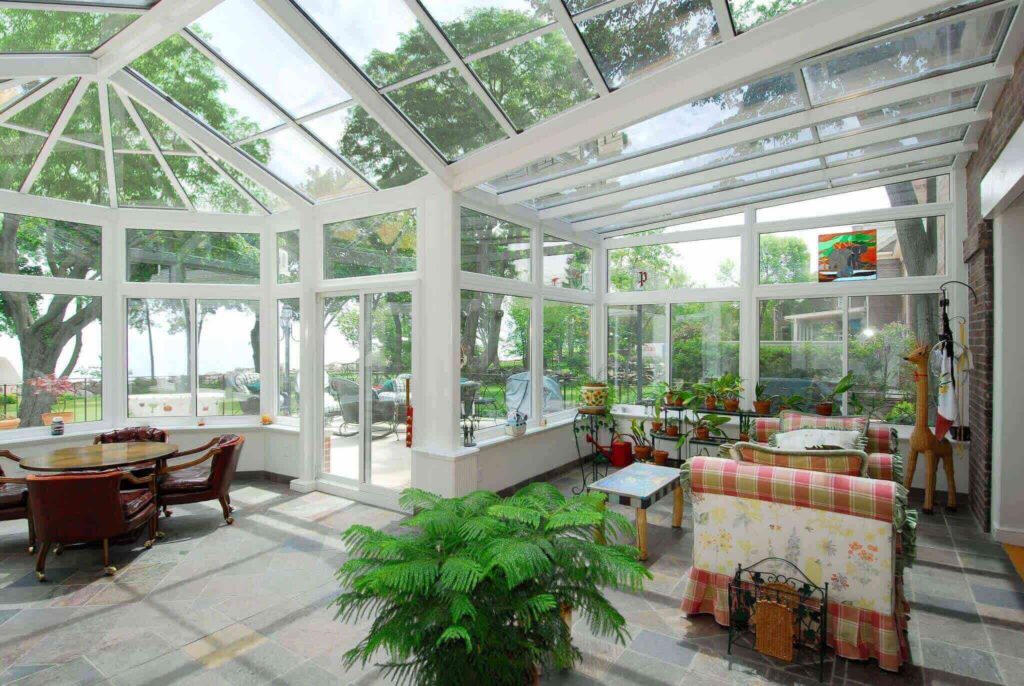 source: fourseasonssunroomsvancouver.com
If a homeowner decides to hire a contractor, there are several things to consider when choosing one. How long they have been in business, and if they are insured being the first things to look at.
Does the contractor have experience building sunrooms from the ground up and from existing structures? It is helpful to have a list of questions and details of what is wanted before meeting with a contractor.
It may also be helpful to see examples of sunrooms they have built in the past and if they have customer testimonials or reviews. It is also important to ask if they have experience in all aspects of the build.
For example, if a three or four-season room is being built are they able to install electrical outlets and baseboard heating or would that be a separate contractor?
Lastly, homeowners should consider if the contractor will also be able to finish the room, paint, install windows, and install flooring or crown molding. When getting an estimate it is important that every detail is included. 
A Room For All Seasons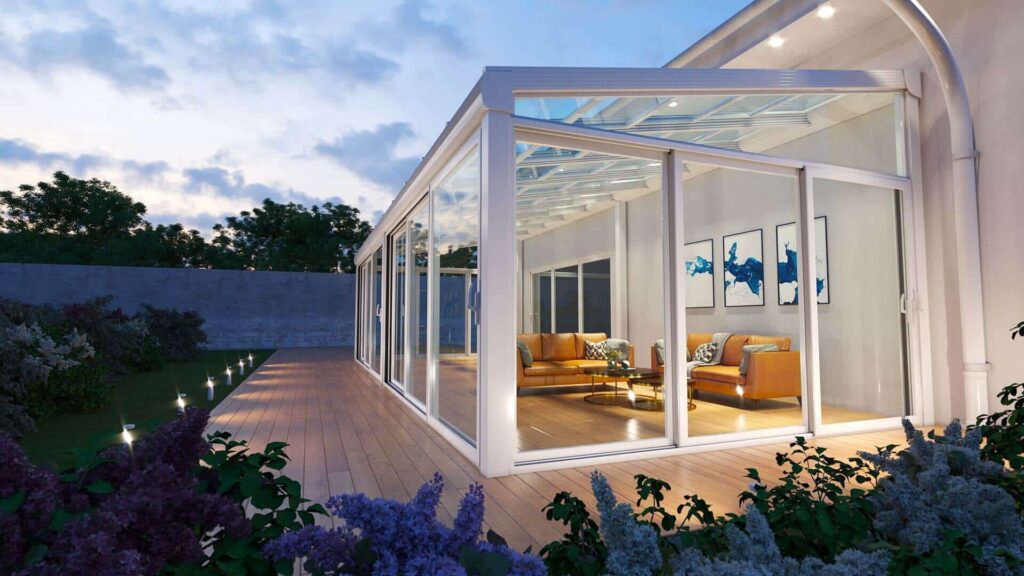 source: crystaliaglass.com
Sunrooms can be modified to be three or four-season rooms. This might vary depending on geographic location. 
Typically a sunroom added to a patio or porch will have windows with very little wall space, often meaning that there is no space for power outlets or baseboard heating. 
This is another reason that sunrooms are so cost-effective, they don't require heating or cooling like the rest of the house.
The sunroom will not have a heat source, instead depending on the heat from the large panes of glass to keep it warm in the cooler months. In the winter, with less sunlight, the sunroom may be too cold. 
For homes in colder climates, or just for those who wish to enjoy the sunroom year-round, three or four season rooms may be something to consider. 
While three and four-season rooms still utilize large windows on all sides, they will typically have knee-high wall space that allows for the installation of baseboard heating and electricity.
A three or four season room will increase the cost of the addition but will also increase the functionality of the home and the value of the home. 
Conclusion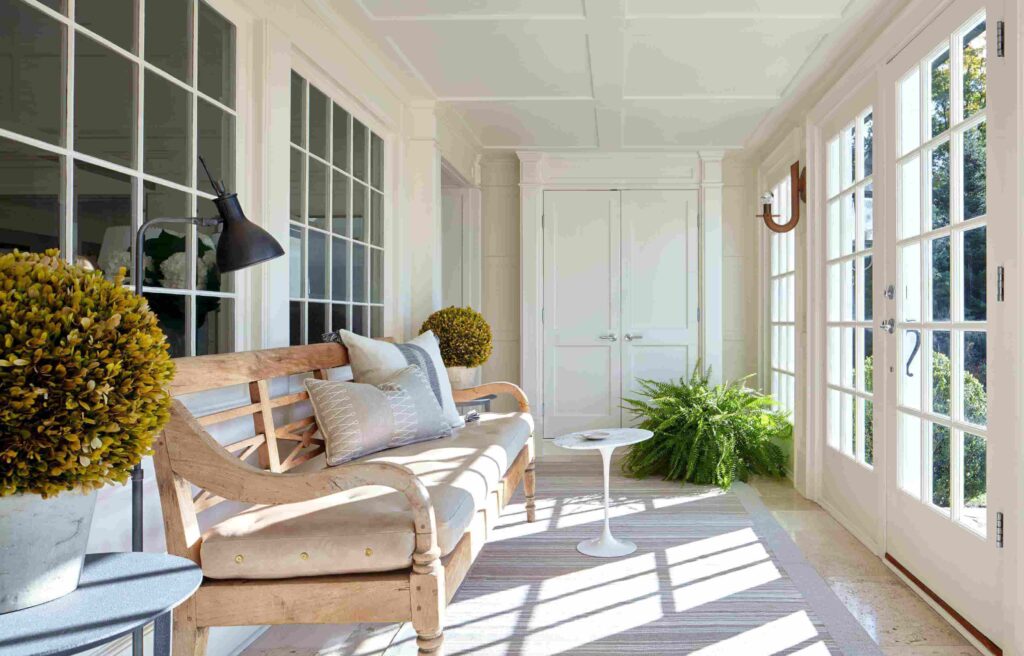 source: mydomaine.com
A sunroom is a great investment for most homes. A standard sunroom or a three or four-season sunroom increases the functional space in a home and can increase the value of a home.
Sunrooms are a good place to add creativity and individualization to a home, creating a space that meets the ongoing needs of the homeowners.
Before construction begins, there are several things to consider. If the room will be seasonal, or if a little more money will be budgeted to ensure a functional space year-round. 
Homeowners should also consider the climate where they live, the location of the sunroom, if a pre-existing structure will be used and if they would like to build one on their own or hire a contractor. 
A sunny and airy sunroom can be a beautiful additional and a great way to bring in the benefits of the outdoors in a safe and sheltered way.