In this hectic world, everyone is looking for a way to get peace and calm environment to take rest and give relief to their body from the routine nauseating day. A minimalist home would provide you a kind of sensation of relaxation at home; as no one likes to live in a messy environment.
What to do to achieve a minimalist home? There are several ways to achieve a minimalist home likewise decluttering, lighting, some strategies and many more. After taking an overview on all the processes used to achieve a minimalist home one will find out that decluttering is the main pillar. The reason behind it is very simple; to achieve a perfect minimalist home you have to be concise about the messiness of the room. And the only process to remove the messiness of the room and make it appear simple and enthusiastic is known as decluttering. Some would ask, what do you mean by decluttering? The answer is the process to remove unnecessary items from the place you are used to.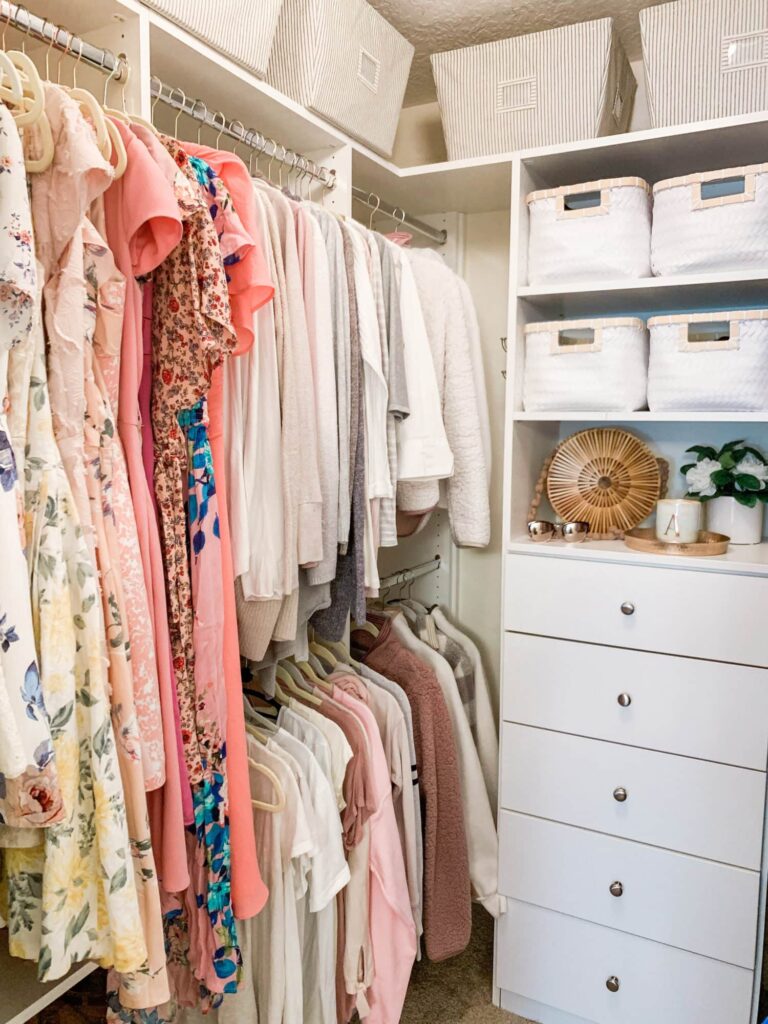 source: ashleybrookenicholas.com
When you will have a look at the surroundings of your room, you will find that there are many things lying on the bed or floor or somewhere else, it can be clothes, papers, ornaments, etc. one would not like to rest in such a messy environment. Here is where the decluttering process comes in. After taking a survey of your home the things which you'll find lying here and there the most are clothes, thus the first step of decluttering includes decluttering of your closet.
Now the question arises in your mind, how to declutter your closet?  Here, in The Architecture Designs we have the best 10 tricks on the same. Using those tips will not just only help you out with your closet you can even use those tricks for other decluttering processes too along with it will help in home décor. Have a look now!  
Take it all out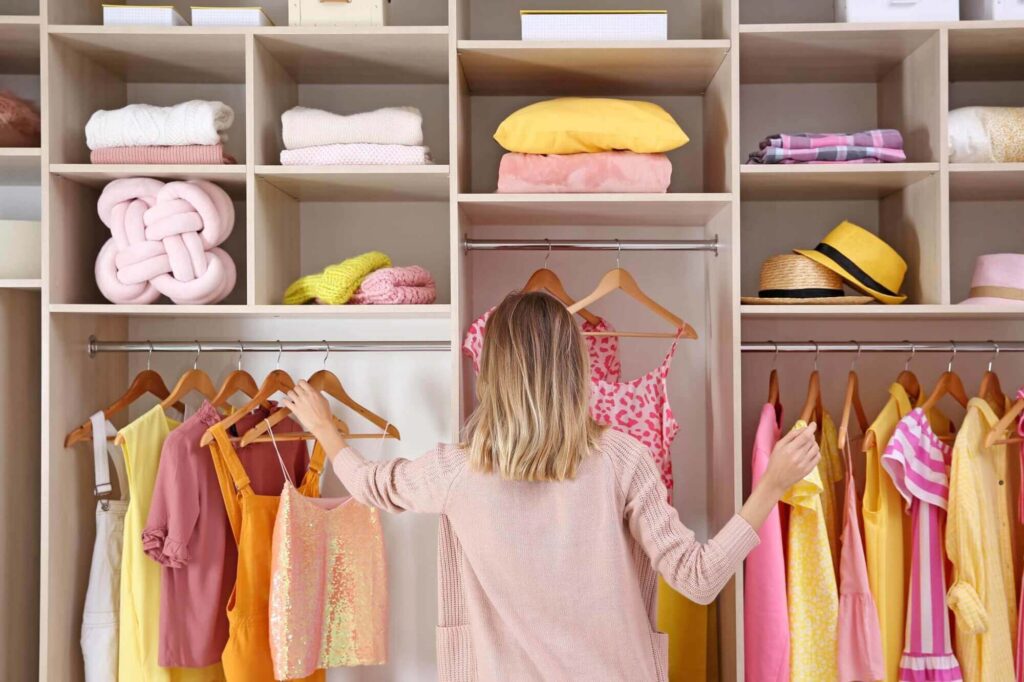 source: dukesjunkrecycling.com
The foremost step to organize the closet is to take out each and everything present in. Yes you have heard it right, take out each and everything from your wardrobe and throw it in a pile on your bed or bedroom floor. You must be thinking why to do so? There is a straightforward logic behind this. If you would not take it all out then your sight cannot reach to the very edge and corner of your closet and you would not be able to see the available space you have. After taking it all out you can see the space you have in hand to declutter and you can then arrange your closet in a manner which will bring you joy. While arranging the clothes and other all things in your closet you have to be choosy about their placement and have to use every space keeping in mind that a little space is also very precious and honorable.  
Gathering the remaining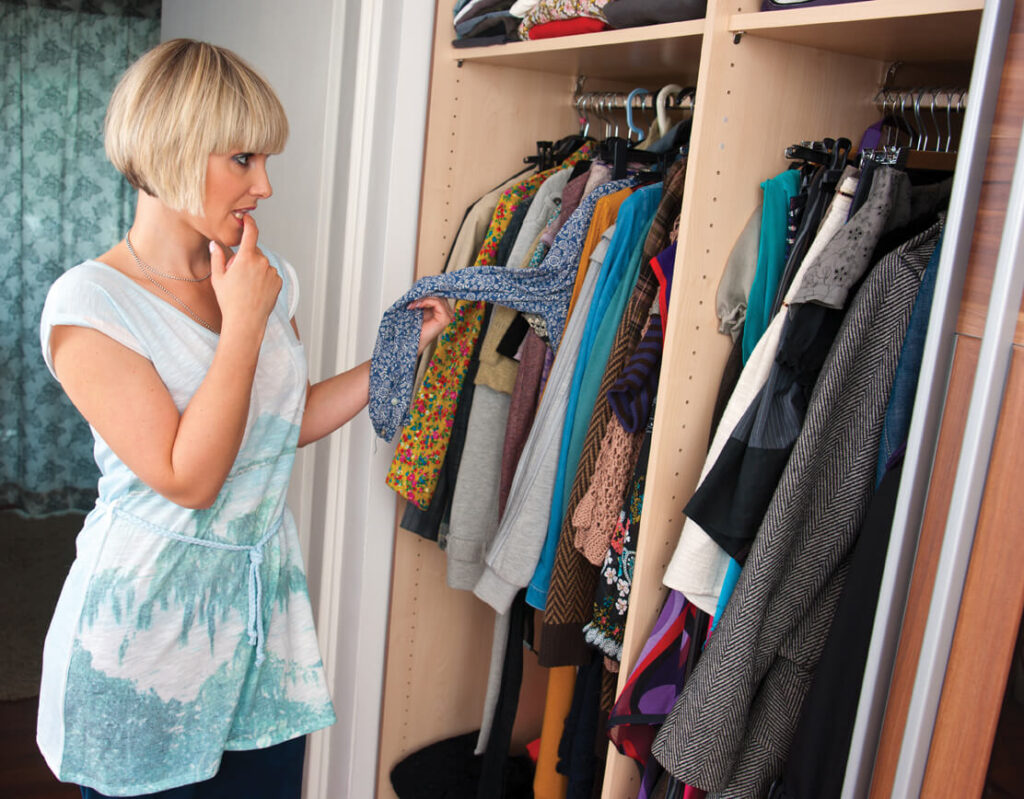 source: northernconnectionmag.com
After taking it all out, the next which you have to keep in mind is gathering them all. For that purpose go around your house and gather each and every types of cloth like:
       

Out – of – the – season clothing
       

Undergarments (underwear, socks, bras, vests, etc.)
If possible then do it separately for each family member. It will too help in keeping everyone's clothes separately so that one can easily find out their clothes. Also breaking it down in that way will make the handling of huge amounts of clothes easy whether you think about size, needed clothes, outgrown clothes, etc. Gathering the rest will not only help you in separating your things in a proper manner but it will also help you in collecting your clothes which have been lost in some other world.
Go through pile elimination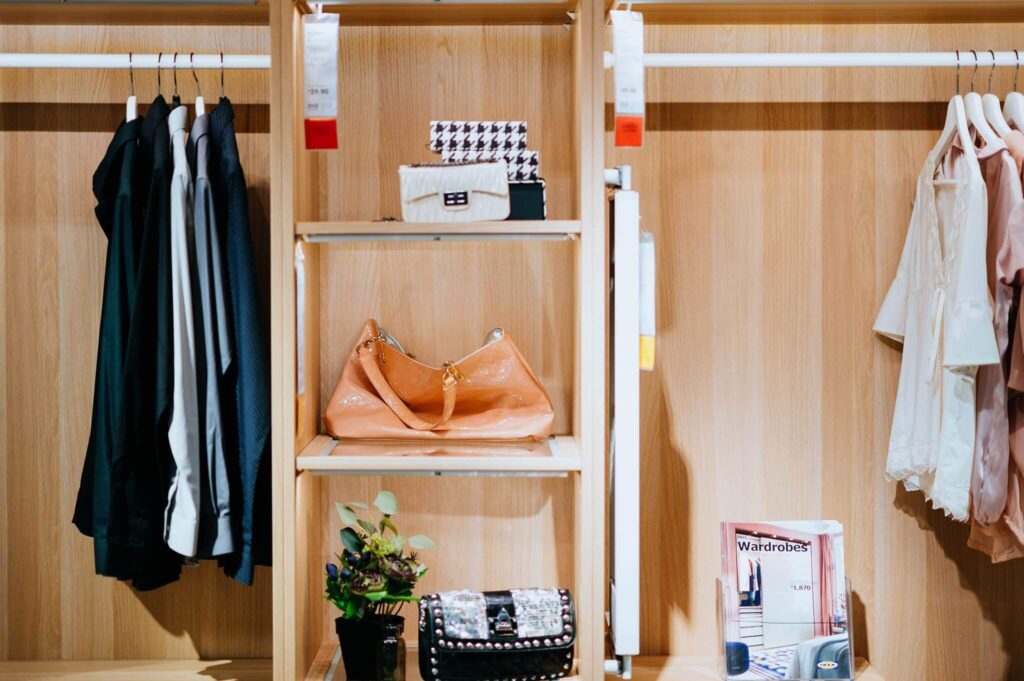 source: jklvtrading.com
After gathering and taking it all out, here is the main step of decluttering your closet; it is nothing but pile elimination. Pile elimination seems like a video game, isn't it? It is like a game you can say that, so what to do in pile elimination?
All you need to do is just go on taking your cloth one – by – one and ask yourself do you love it? Will it bring you joy?  And if the answer comes "YES" then that particular is welcomed to your newly decluttered closet, and if you hesitate while making a decision then I would like to advise you don't think much about it and throw it in the pile.
Note: Do not hold onto something; as if you go on holding on anything then of course after some day you'll not feel satisfied with your closet. Just be concerned with one aspect: what will work for you and what you love now?
'Maybe' pile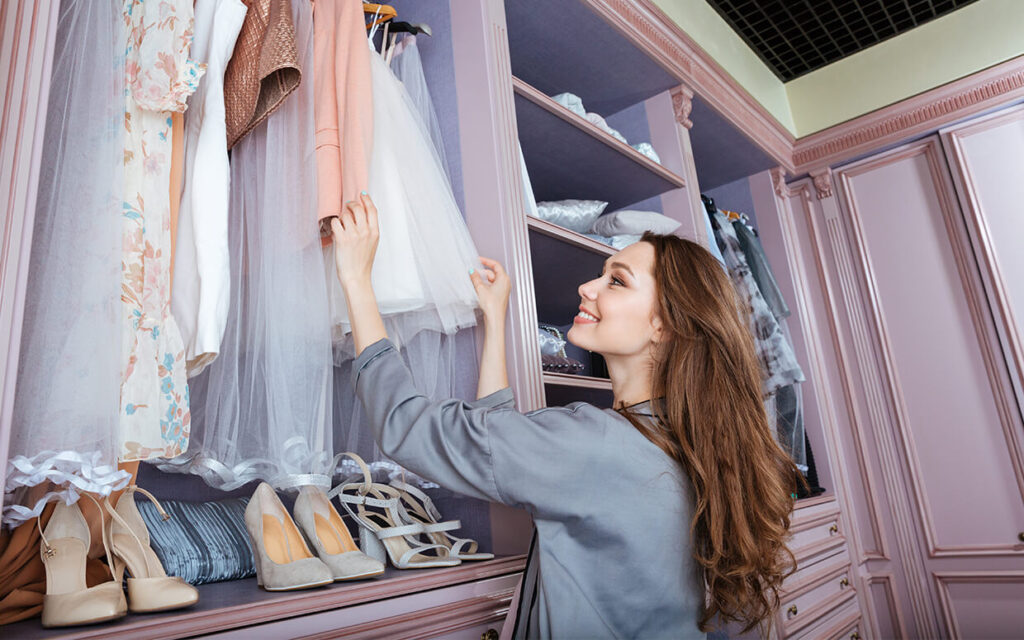 source: parade.com
Once done with the main process of decluttering the closet by pile elimination. Here is another step named as maybe pile. What is maybe a pile? It is nothing but the pile you get after separating your clothes with the pile elimination process. There may be some clothes which still make you feel better whenever you look yourself in the mirror after wearing that particular cloth. We cannot let them go easily because we will start extracting clothes one – by – one from the pile we have now. Just put that cloth on your body and ask yourself, are you looking better? If yes then put it in your maybe pile; if no then make another pile which must go for either consign or donate. This pile will help you in discarding almost half of your collection and then you can easily sort out your clothes as per your need.
Finalize your clothing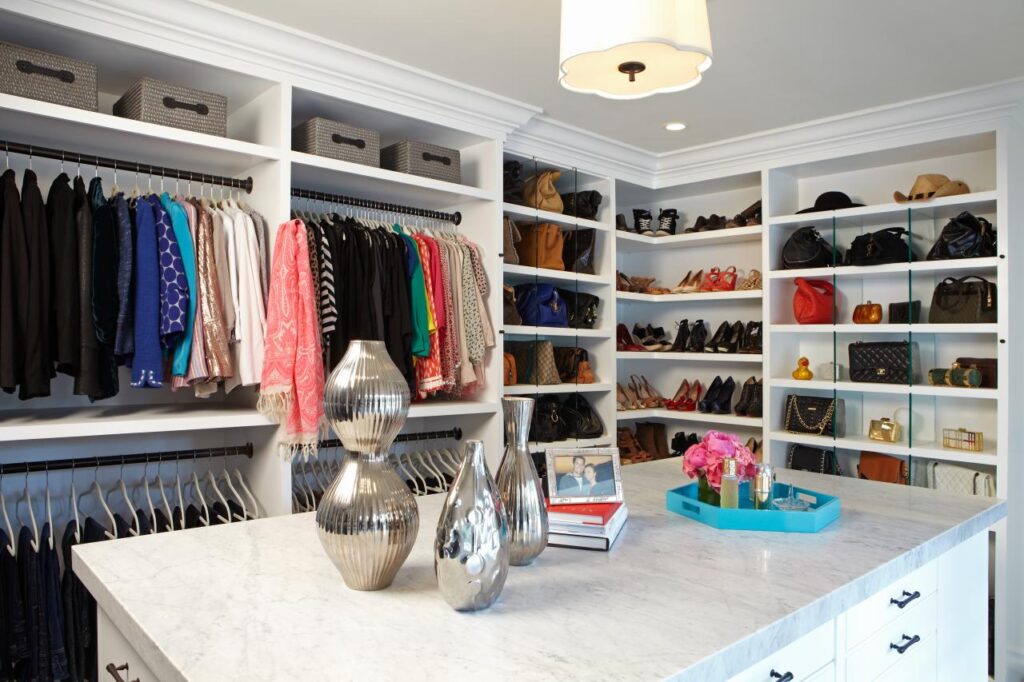 source: hgtv.com
Following all the above steps will help you in sorting out everything you have in your closet, now it is the time for to finalize your closet. You will notice that your favorites are back to the closet while your nopes are out of the door. Now, start arranging your clothes precisely in a perfect manner, do not try to make a separate area for off – seasonal clothes, it will occupy extra time and also it will make them outdated and messy, thus the decluttering closet will go fail. To avoid such situations what you can do is just adjust your clothing in a manner that off seasonal clothes go down to the on seasonal clothes, thus , whenever then the season changes all you need to do is just poop the below clothes upside and upside clothes below.
Moreover for adding a refreshing look to your closet, change old wire hangers to slim line hangers, which will provide you the utmost facility with a bit more taste of elegance, you can even use wooden hangers instead. You will feel blessed after seeing a newly decluttered refreshing wardrobe.
Hand bags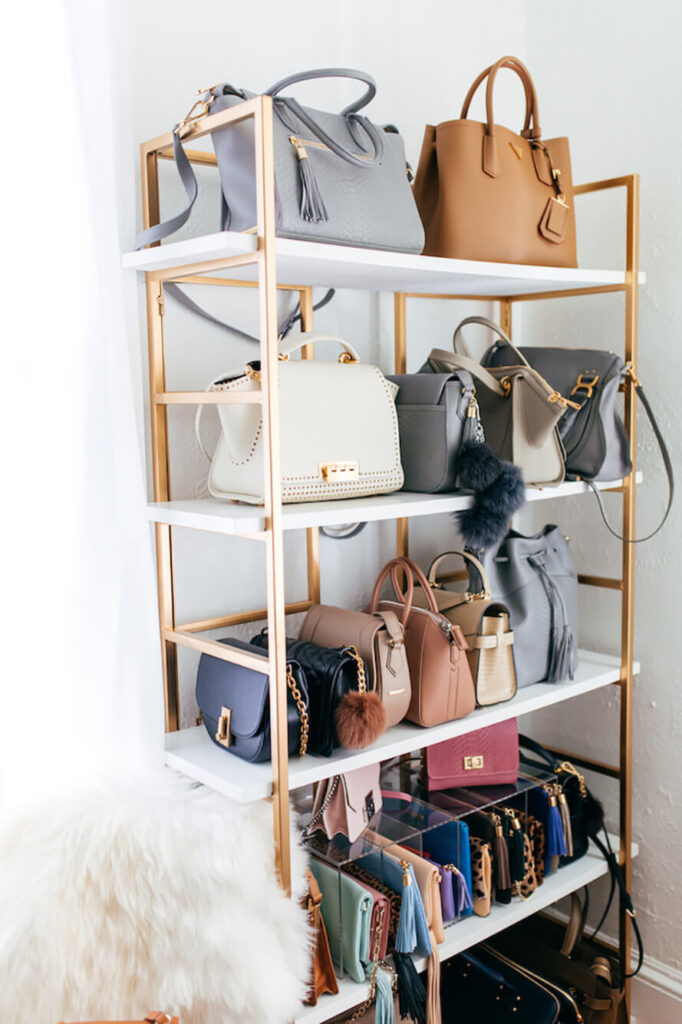 source: stylecaster.com
As usual you have brought every clothes in a hand bag or in some other bag. That all bags are also being used to be stored somewhere and we basically store those bags in or closet only. But as the time passes on those bags just go out of the trend and then we need to replace it. You have to follow the same steps as you followed for your clothes; ask yourself which one makes you feel good? Which will provide you joy? The one which provides you both keep them in and discard the rest, discarding means not only to throw it in the dustbin you can reuse it for other purposes, you can re – sell it or you can do whatever you want to do. The only thing you have to keep in your mind is to discard the unwanted one's from your wardrobe so that it won't look messy and get decluttered properly.
Shoes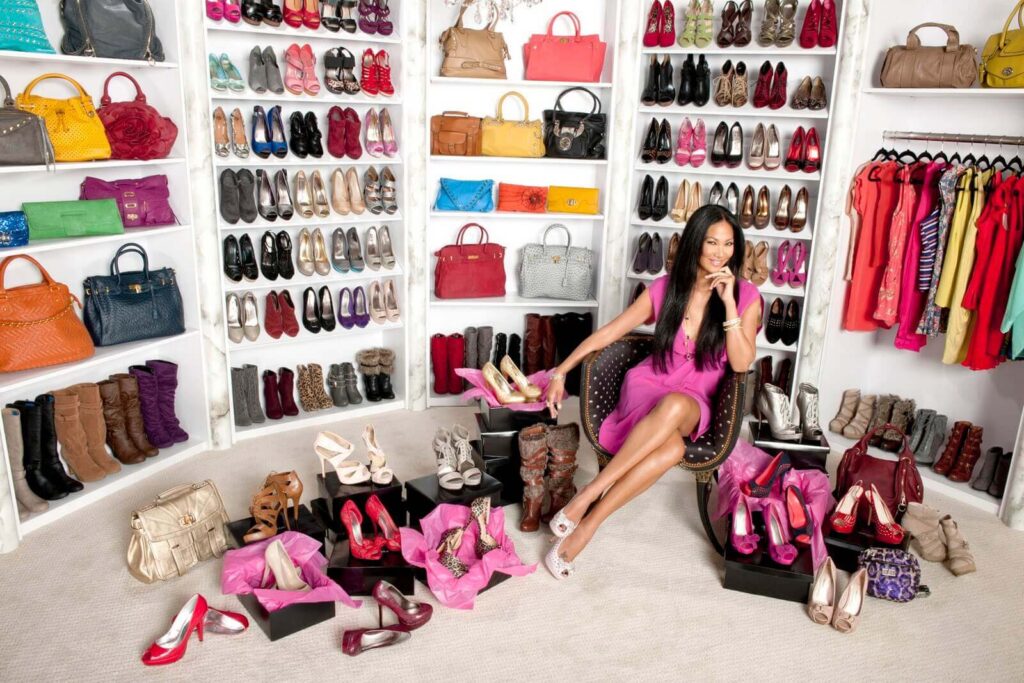 source: glamazonsblog.com
A healthy wardrobe consists of clothes, shoes, jewelries and many more things,  the one which is hard to maintain is shoes. Why are shoes hard to maintain? We all know that a shoe is a rigid body which cannot be folded in any shape, moreover looking at its structure you will find it lengthy, wider and space consuming. If they are managed in your closet properly then it will affect everything present in your wardrobe. Do ask yourself:
       

Are they still compatible with your leg size and do you wear them?
       

Would you like to have them in your wardrobe?
If they pass in the entire above test then move them directly in your wardrobe, if they didn't pass then do follow the steps you did for your clothes, make a pile start sorting them out. Keep the one's which can be repaired and discard the rest for consign or donate. Be sure to create a separate area for storing your shoes as one would like to see their shoe lying on the clothes.
Jewelry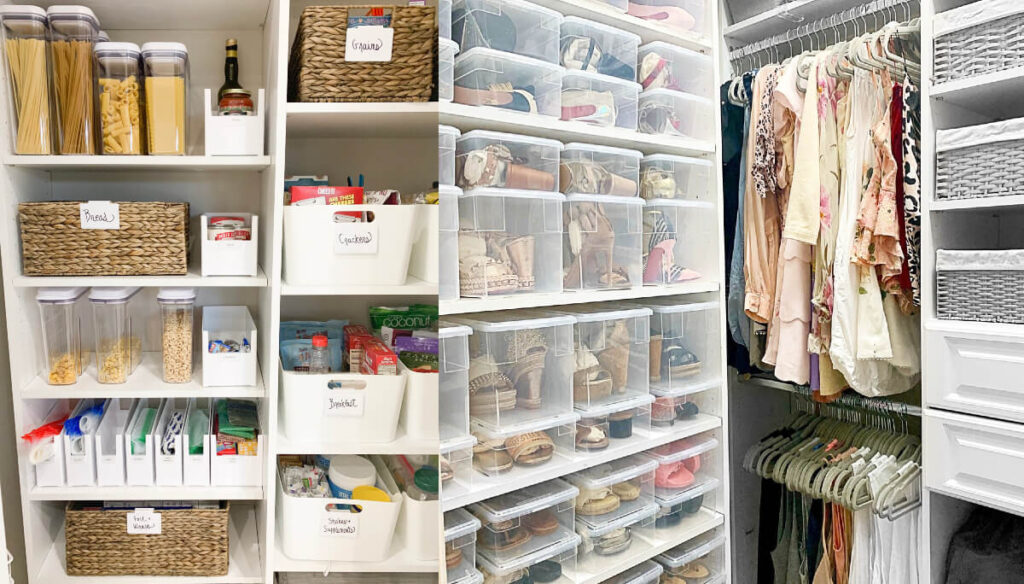 source: brightspotcdn.com
The most difficult task for a woman to do while decluttering wardrobe is to declutter jewelry. Jewelry consists of so many things in it like rings, ear rings, necklaces, sentimental pieces and many more, it even consists of some pins likewise safety pins and all. It will take you almost a day to separate the jewelry you did not want; moreover some cannot even come up with decluttering of jewelry, but to achieve a perfect minimalist home consisting of a perfect wardrobe you have to take this step. All you need to do is just replace outdated jewelry with the new ones, try to buy expensive and good looking jewelry while you are re-selling numbers of jewelry together. It will make you satisfied. Try to keep the jewelries which are in trend nowadays and go on switching as per the trend, just with the aspect that you don't have to look over your jewelry every time.
3 R's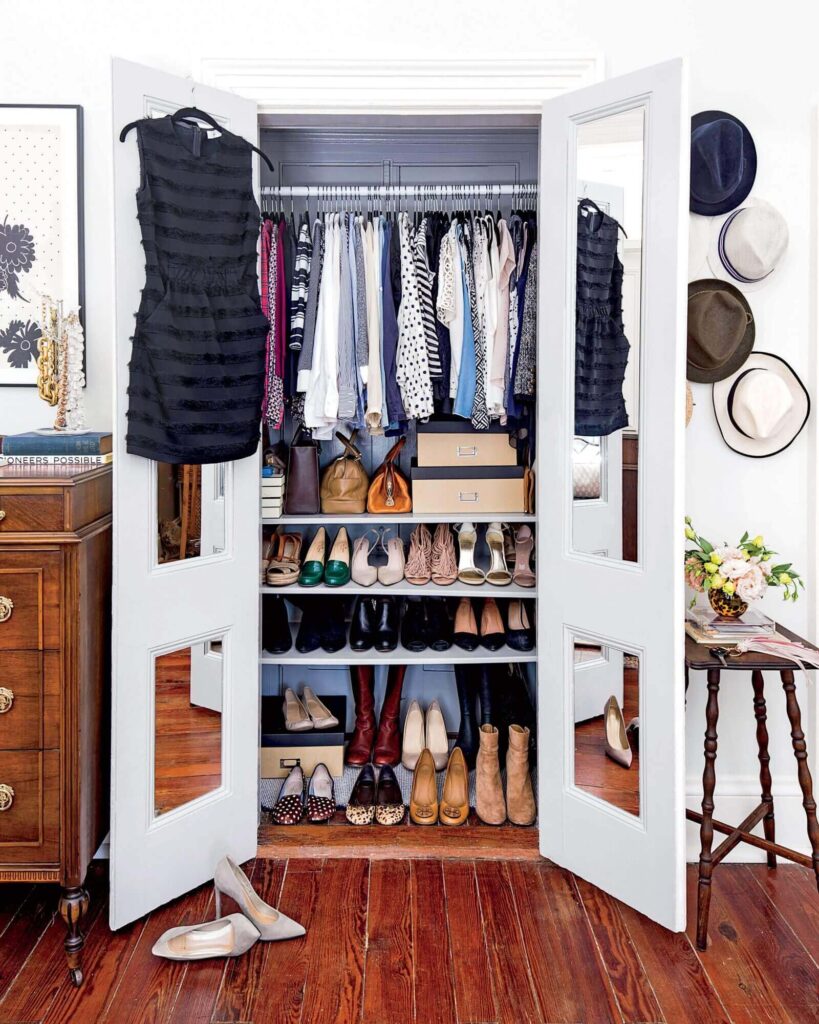 source: meredithcorp.io
Re – use
Try to reuse the things which you are going to discard out from your home, likewise you can use clothes for cleaning, washing or scrubbing purposes, you can even make out something new and creative out of it. One can use shoe sole in many places moreover you can even use those pairs of shoes to grow some herbs in it.  
Re – sell
Many things would be in perfect condition, thus can be used further by someone else if they love that thing, for that purpose you can take such clothes, shoes and jewelries to your nearby store, where you can sell those things, you will often get some money by doing this.
Re – cycle
Cotton clothes can be deformed back to their composting material that is thread; this thread can be used further for composing another cloth, one can even do it with woolen clothes too, but doing it with clothes like jeans, nylon, ply ester, etc. is not possible. Jewelry has a huge percentage ratio in the terms of recycling. They can easily be turned down into smaller segments and can be used further.
Donate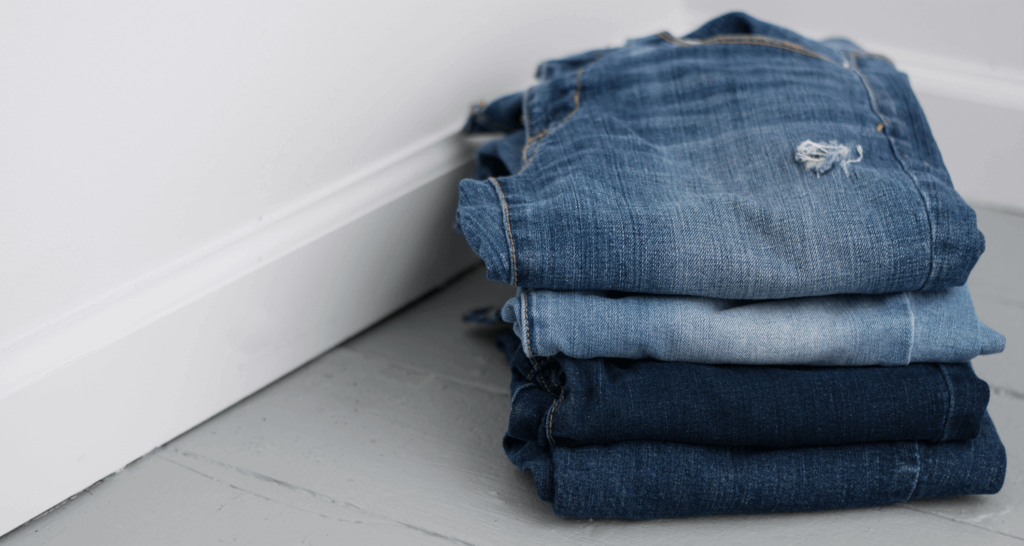 source: minimalistmomspodcast.com
The last step to declutter the closet is donating the things which can be used further by needy peoples. If you do not like to wear repaired shoes then you must donate them to need peoples, who actually need some foot wears, if you have clothes which aren't sitting fit to your body they are way too short or too long then don't think of throwing it in dustbins you can save such clothes and make a hunch of them, after that plan a trip for a orphanage and do donate it there. It will give you the best satisfaction.
 Furthermore, decluttering is one of the best steps to achieve a minimalist home and home improvement, now you can rest and enjoy peacefully!