What is Smoked Oak Millboard?
A cool smokey look like no other. Smoked Oak is a modern take on a classic design. Smoked Oak Millboard offers the modern look in deck design while not losing natural influences and aesthetics. The ambiance and decor it provides are like no other and it offers a number of benefits for you and your deck.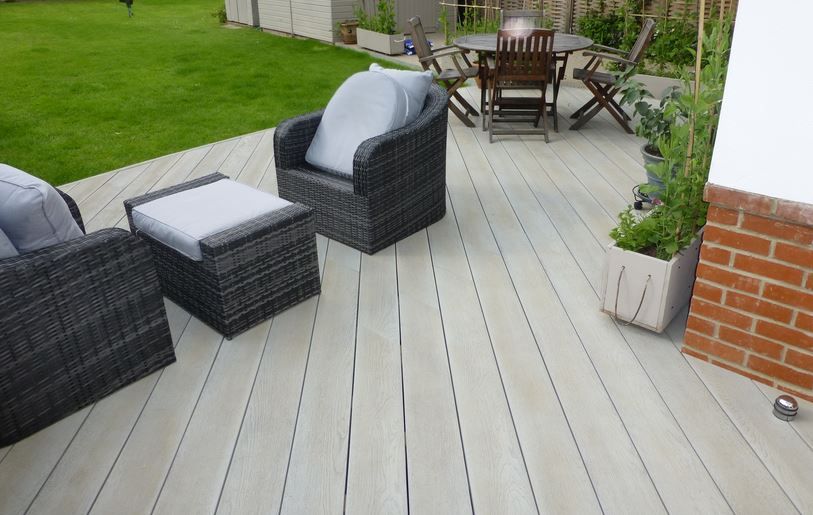 source: pinterest.com
Enhance the beauty and ingenuity of your classic decking with the cool and contemporary Smoked Oak Millboard. Smoked Oak Millboards offer an exquisite greyish color that is easy on the eyes and can truly enhance your magnificent deck. Here are 6 reasons why you should add Smoked Oak Millboard to your deck.
1. Smoked Oak fits nicely with a lighter colored home
If your home is of a lighter color why not enhance the look of the home with a deck color that perfectly complements the home. A deck adds to the look and feel of the home and how a deck looks effects how the home would look. The right color and the right material are incredibly important when owning a deck. 
source: ehsmith.co.uk
Your home is your castle, and why not accompany that castle with a beautiful deck. A deck is an addition to the house that is there to provide a variety of benefits from enhancing the design of the home to offering a place where one can enjoy the outdoors. With that said, to get the most out of your deck it needs to be built right, and Smoked Oak Millboard offers just that.
2. Smoked Oak works well in the heat
Having a lighter-colored deck pays dividends in the heat department. Having that lighter colored deck means less heat is being absorbed from the sun allowing you to have a cooler deck on those hot summer days. A deck is something that is meant to be used. Whether it is for entertaining guests or just enjoying the outdoors in the comfort of your yard, a little goes a long way, and having a nice cool color on your deck is great for those summer days.
source: allondeck.co.uk
A deck is always going to be outside in the sun. Having a nice deck that is great in warm weather makes the experience that much more enjoyable. The summer months are where people come together the most to enjoy the outdoors and that experience not be hindered because your deck is too hot.
3. The versatility of Smoked Oak
Smoked Oak is a multi-faceted color that works well in almost any situation. The neutrality of this color can perfectly enrich any piece of outdoor decor and furniture you wish to add. It can bring out the best in design and it is there to enhance and complement the pieces around it. 
Furniture and design can change from time to time and having to repaint an entire deck every time that happens can be a tumultuous process. Smoked Oak is versatile and can go well with almost any design. You can change the look and feel of the deck without compromise with Smoked Oak.
From design to usability the deck is versatile and the things to consider when building the deck are the same. Smoked Oak Millboard displays this versatility in its design and usability just like the deck it creates. 
4. Natural and modern, a perfect combination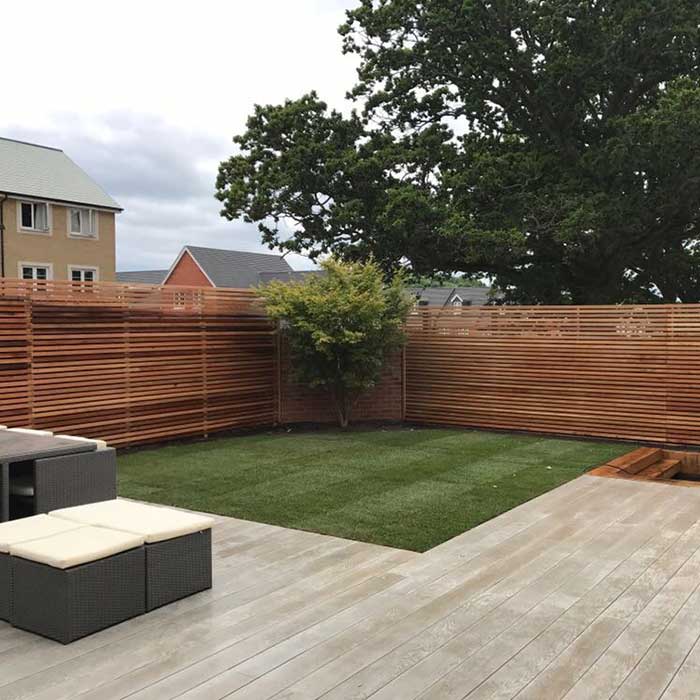 source: allondeck.co.uk
This versatile design combines the beauty of nature with its enhanced grain look, with sleek modern elegance. Get the best of both worlds with Smoked Oak as the design eloquently displays its natural beauty while still giving off a modern look that works well for both modern and classic homes.
To be able to combine nature with a modern look is a difficult task, but Smoked Oak does just that. The Millboard design offers its customers a gorgeous layout that would look good on almost any deck. The deck is the focal point of any home and Smoked Oak Millboard can bring out the full potential of the deck.
5. Built to last 
Smoked Oak Millboard is a deck material that made to look good for a lifetime. The ingenuity of Millboards, like in its unique design and makeup, enables the material to keep its color and texture regardless of the sun or the rain. Take pride in knowing that your deck will look just as good as it would from Day 1 to Day 1000.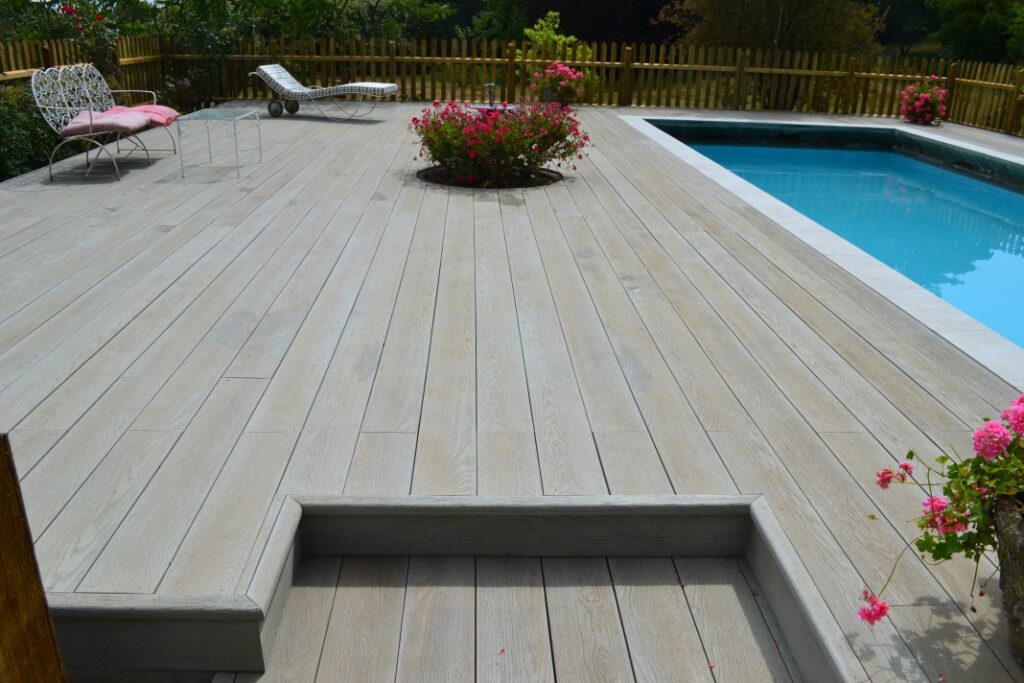 source: mdbuildingsupplies.co.uk
Your home is built to last so why would your deck not be. Smoked Oak Millboard is a high-quality material for a high-quality deck. Through manufacturing to installation, the Smoked Oak Millboard is there to look good, feel good, and stay good. Indulge yourself and your deck with Smoked Oak Millboard and never look back.
6. Appreciation of nature
The design of the Smoked Oak Millboard is built upon the appreciation of nature. The deck itself brings one closer to nature and is there so that people can enjoy the outdoors while still enjoying the comforts of their home. 
The natural look of the Smoked Oak Millboard is not just for show. The Millboard is environmentally conscious and used to help conserve precious forest resources. Appreciate nature not just through enjoying your deck, but also making your deck out of something that appreciates nature just as much as you.
Smoked Oak Millboard: Versatile, Beautiful, and Resolute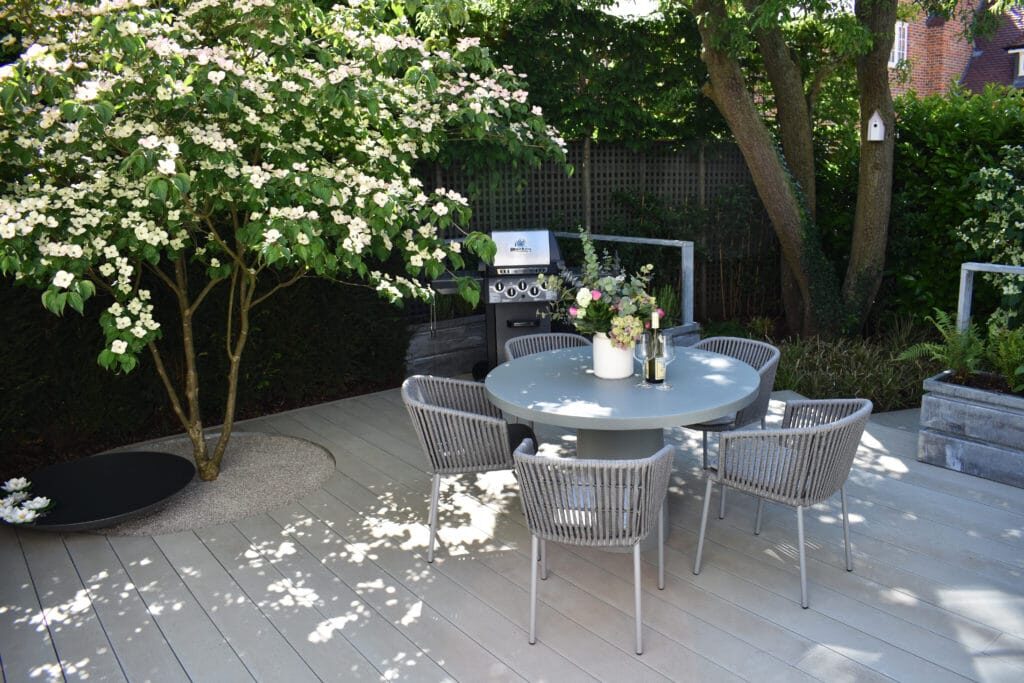 source: deckingnetwork.com
Smoked Oak Millboard is there to bring your deck to its full potential. From providing a great backdrop to your deck furniture to providing a high-quality material that keeps your deck looking good. This beautifully colored Millboard was designed and produced with an appreciation for the home and the outdoors. 
The deck is a transition from the home to the outdoors. It is there to provide comfort, to look good, but most importantly it is there for you. There is a lot that goes into deck building and the material it is made from is one of those key things. Smoked Oak Millboard is there for you, so treat yourself and your deck by adding Smoked Oak Millboard today at The Architecture Designs.