When the sun is out, one would usually want to spend it outside while appreciating the outdoor sights from the patio. Ironically, what often gets in the way of enjoying being outside is just how hot being under the sun can be, especially in the summer.
You don't have to keep enduring the sweltering summer heat. You can start your own simple home projects that can make your patio or other outdoor areas much cooler for you and the family.
How to Cool Your Patio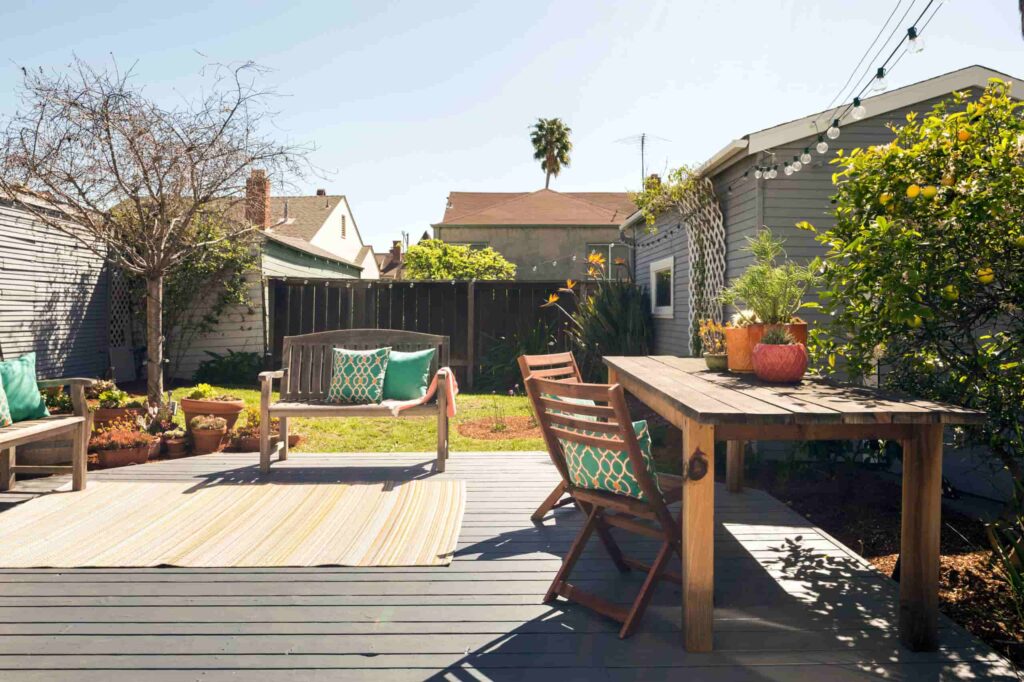 source: houselogic.com
Don't let the sun keep you away from the beauty of the outdoors! These improvements make your patio cooler and more inviting for guests to come and visit.
 Install some roofing
Often, the worry about installing outdoor roofing is that it could just permanently take sunlight away from certain parts of the patio. This doesn't have to be a concern. Choosing the right shade material allows you to still get some sun but with reduced heating effects.
A popular, durable option is twin wall polycarbonate sheets, which come in a variety of colors to match the theme of your home. The great thing about these is that they allow ample sunlight to come through the area they are covering while blocking the UV rays of the sun. They can also be styled in different ways, ranging from casual to sophisticated or whatever you come up with as you build!
 Set up an outdoor bar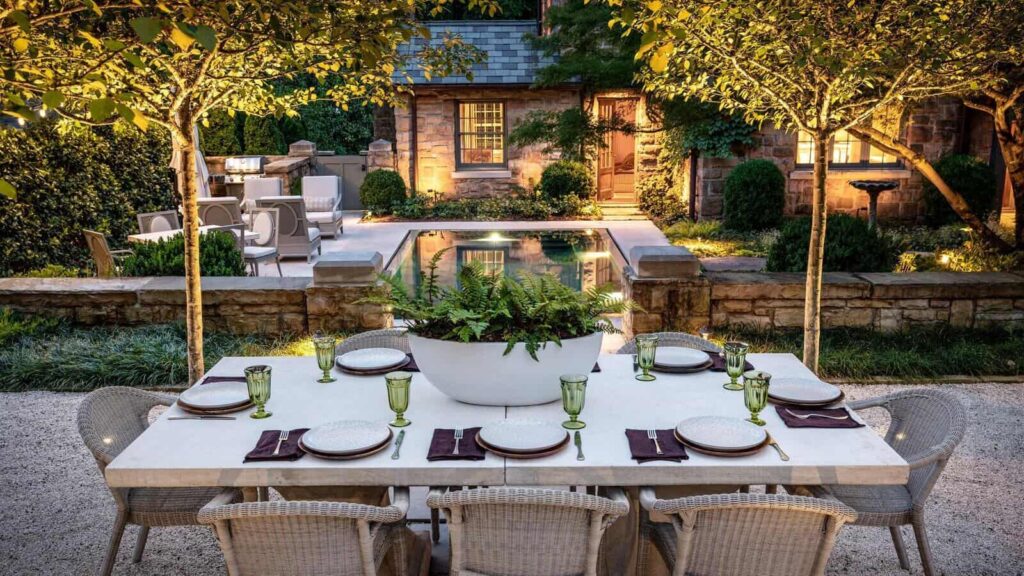 source: nytimes.com
Everybody needs a nice cold beverage when the weather is warm. Save yourself the trouble of running back inside the house to prepare drinks for everyone by creating your own outdoor bar setup.
If you have plenty of room in your budget, you can have a full bar with a counter, some bar stools, and even an outdoor kitchen. For quicker fixes, simple setups like setting up a pass-through bar by your window or recycling old wood materials to build a small bar.
Take an inventory of your things and see what you can repurpose to create your bar. You may be surprised at the number of gems and useful materials hidden in your attic!
Whatever you choose, make sure that you have a safe place outdoors to stash not just your alcoholic beverages but also ice and other ingredients that need to be refrigerated. An area to cook or grill food is always a plus, too.
 Have an outdoor cooling system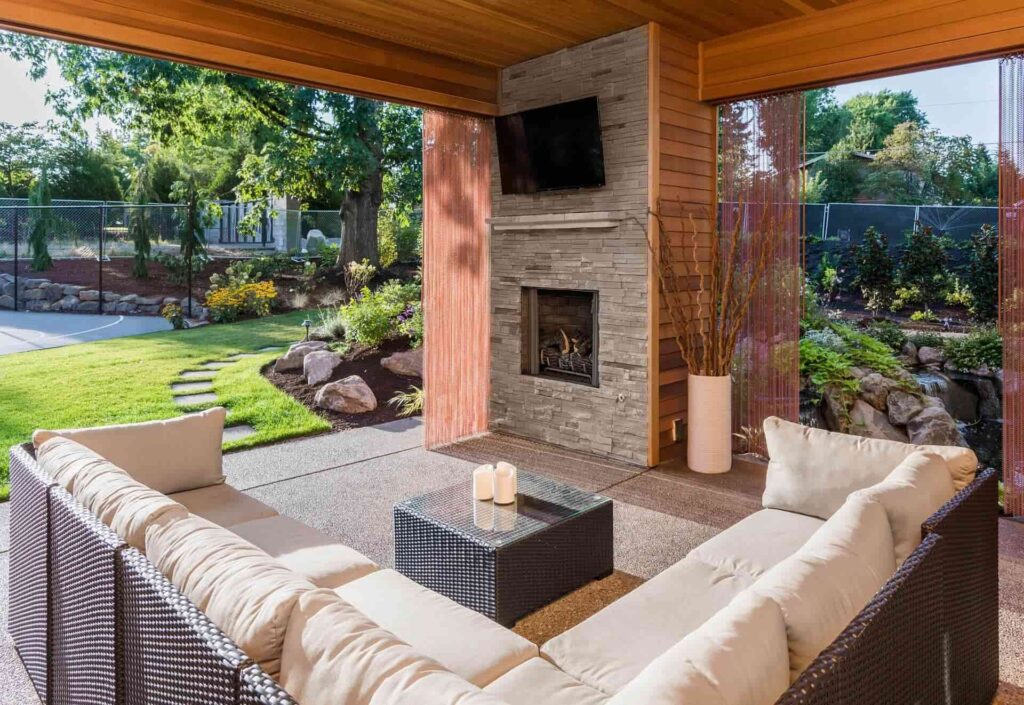 source: oraclerms.com
Introduce better air circulation into your home by installing outdoor fans. However, take note that fans do not actually make the air colder; they circulate it.
If you want your trusty old fan to blow colder air, a clever hack is to set up a bowl full of ice in front of the fan for a bit. This neat trick distributes cooler air around as the ice melts.
On the other hand, you can opt to buy a swamp cooler instead for your patio. This device is pumped with water beforehand, which it then uses to cool the air through the process of evaporation.
 Do some repainting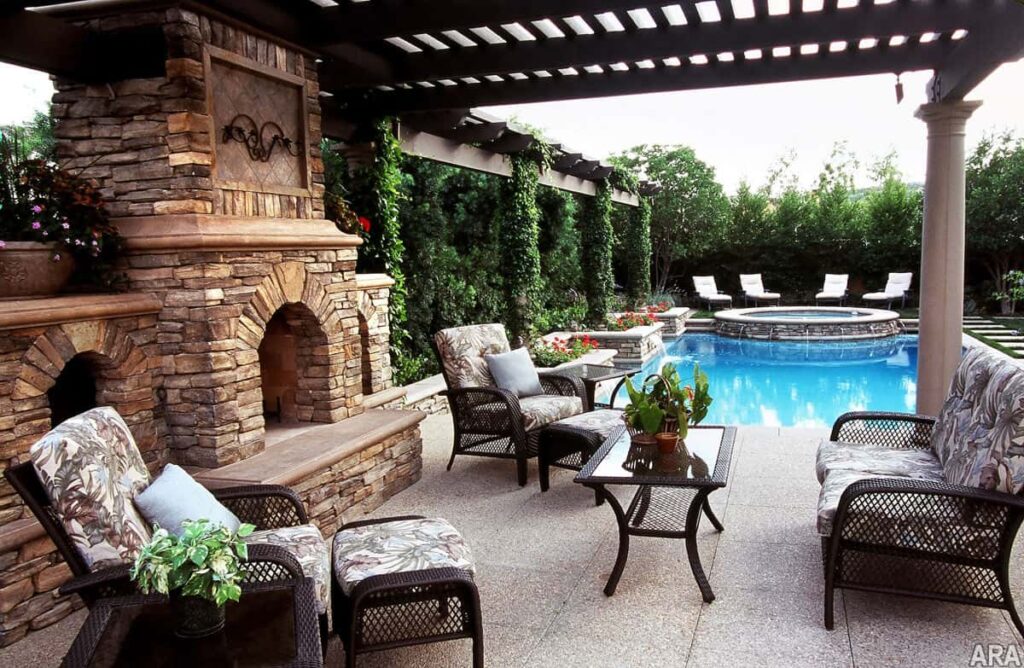 source: patioproductions.com
Did you know that the color of your home affects its ability to absorb heat? You heard it right. Homes painted in darker shades can absorb a significantly higher amount of the sun's heat than lighter colors do, so be mindful of this in the summer.
First, assess the usual temperatures in your area and see if your home will benefit more from darker or lighter shades. If you live in an area with a generally cool climate, dark shades may not be too much of an issue, even come summer. However, you should also consider that deep hues tend to fade faster than light colors.
For a universally appealing shade, you can opt for a white exterior. It is straightforward and inviting and allows your home to absorb much less heat than darker colors. Another reason to go with white is that the color is much easier to play around with should you choose to do some redecorating.
Decorate for a Cooler Patio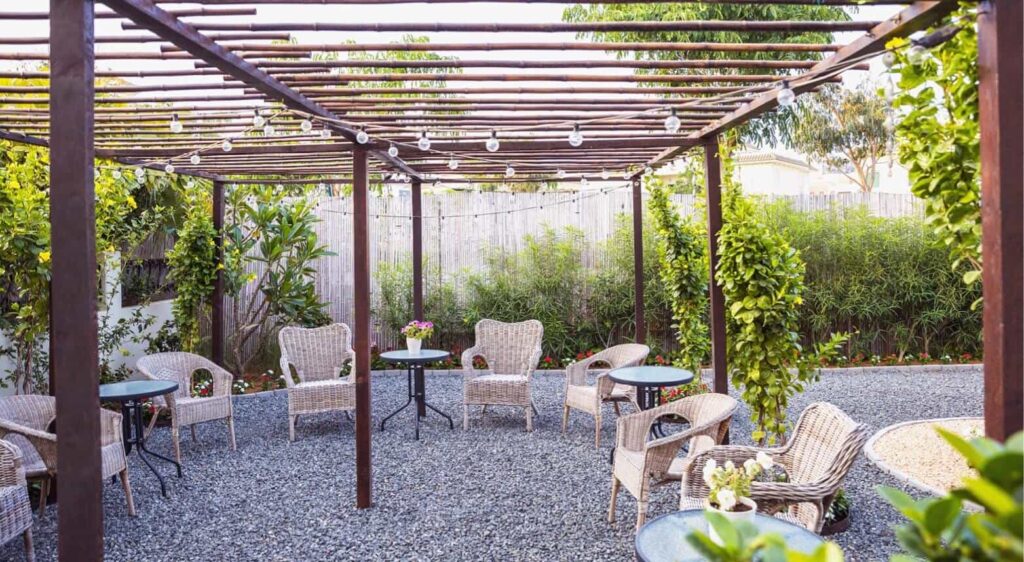 source: connerexteriors.net
In addition to all the previously mentioned upgrades, don't hesitate to add some decorations that can improve and cool the space. For example, rugs are cooler for the feet when guests are staying outside. Add some potted plants, too, that can add humidity to the space.
Just remember that throughout your remodeling, you do not have to end up skimping on the visual aspect for increased comfort. You are definitely able to improve the overall appearance of your patio designs while making it cooler in the summer.