The good lighting completes the appearance of your house. In reality, without proper lighting, your interiors will not receive the attention they deserve. And, whether your home is small or large, the right ceiling lights will help illuminate your spaces without taking up too much floor space.
Ceiling lights are no longer used only for lighting. Although white tube lights and utility lighting will illuminate your home, it deserves a personal touch. Recessed ceiling light, for example, can help to create a relaxing atmosphere in the bedroom. A dainty pair of pendant lights, on the other hand, could do wonders for setting the mood for intimate conversations! We wouldn't be shocked if you're puzzled by the market's amount of options. We've compiled a list of choices to help you make the best decision for your home.
Types of Ceiling Lights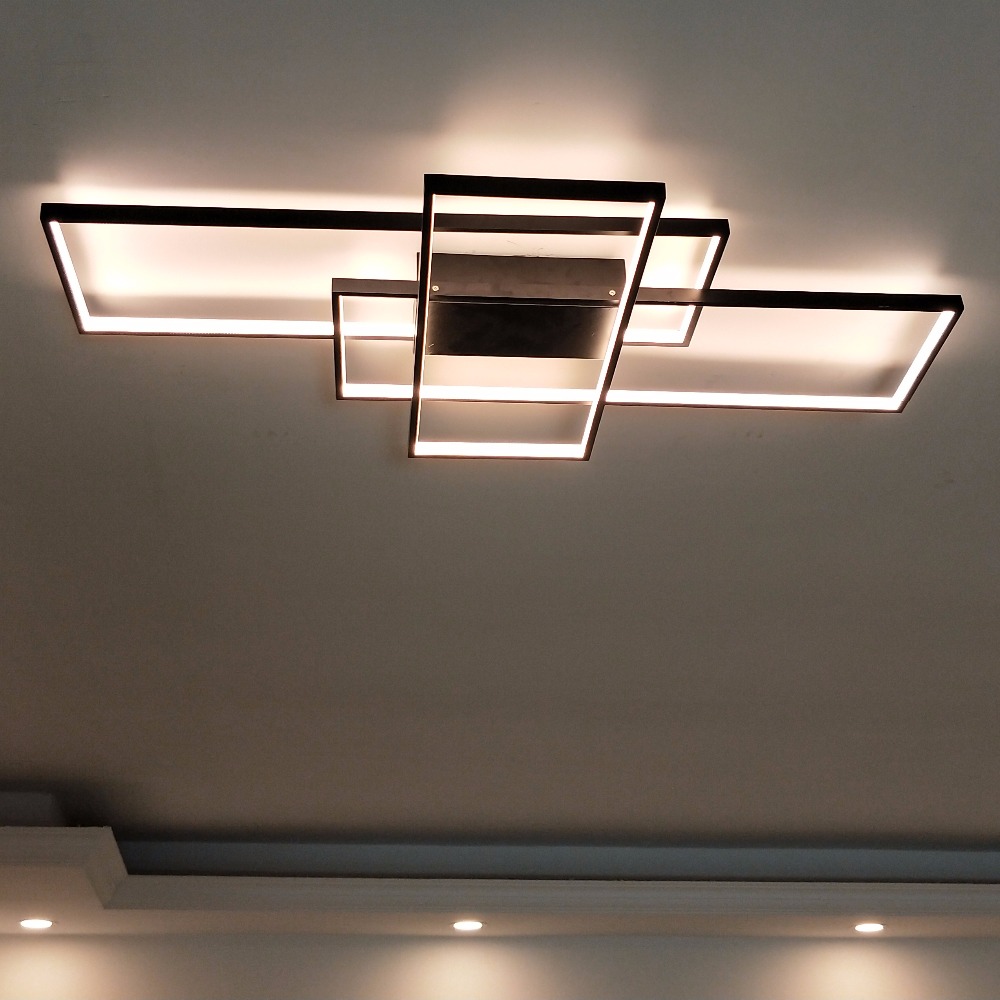 source: modern.place
Choose the best combination of ceiling lights for your space based on the size of the room, the type of lighting you need, and your personal style. Remember that in light layering, each form of light can serve multiple functions!
Flush Mount Lights
Flush mount ceiling lights hang low to the ceiling and draw little attention when lighting up a large room. These fixtures are suitable for homes with low ceilings, and they can also be a decent option if you have children or pets that are attracted to hanging lights. Besides that, instead of traffic or height, this type of lighting can be used in any space.
You may choose from traditional, transitional, and contemporary designs, as well as materials such as copper, glass, and plastic. They can be outfitted with incandescent, CFL, LED, or even halogen bulbs. Make the eco-friendly option here!
Type of Lighting: Ambient
Pro Tip: We suggest this versatile lighting design for brightening closets, bedrooms, hallways, entryways, and bathrooms, as well as rooms with ceiling heights less than 8 feet.
Chandeliers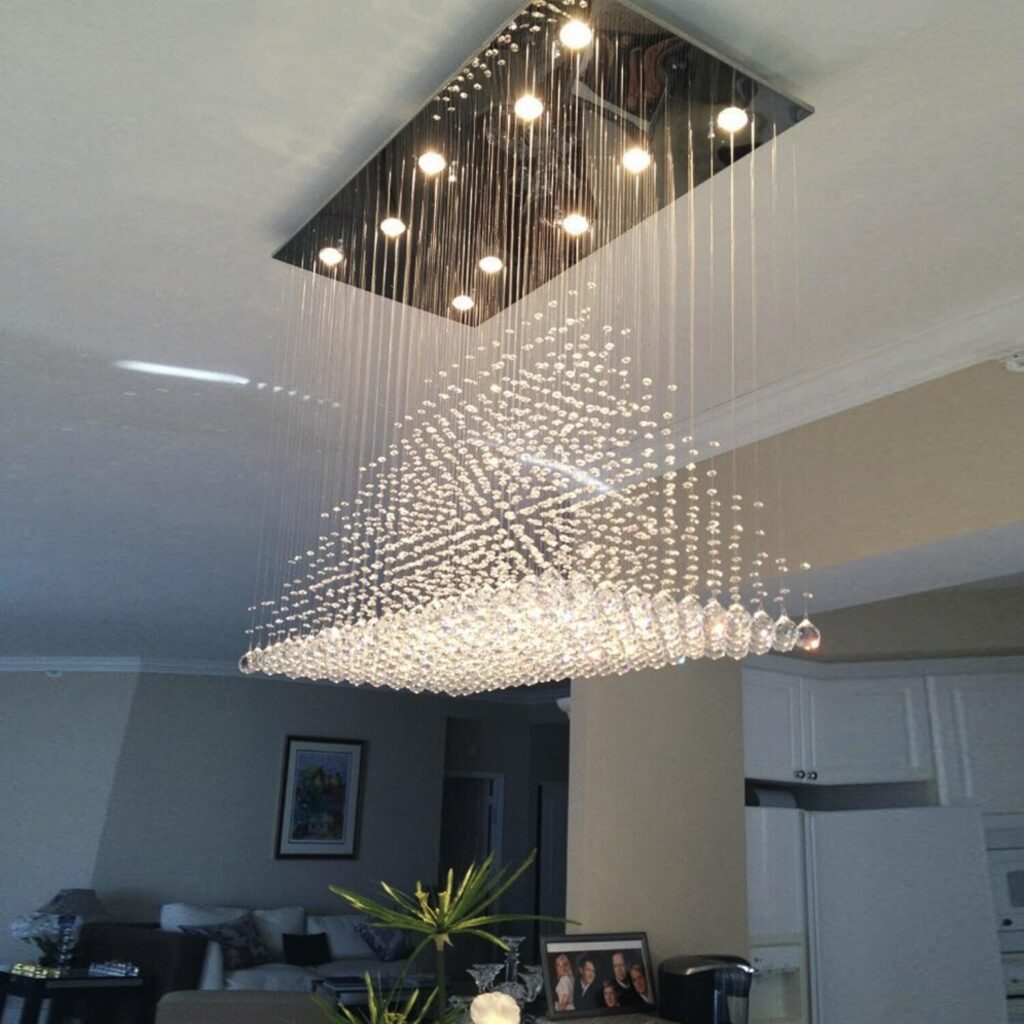 source: shopify.com
When we said 'ceiling lights,' did you think of fancy chandeliers? The elegant hanging light with delicately carved branches and numerous light bulbs will add a sophisticated touch to your room.
In the store, you can find a wide range of chandeliers. Depending on your interiors, you can choose between ornate and traditional ceiling lights and chic and contemporary ceiling lights. The power use of each chandelier varies depending on the number of bulbs used. Choose from a wide range of shapes, sizes, and materials to find the ideal chandelier for your home!
Type of Lighting: Ambient
Pro Tip: To avoid movement disturbances when installing chandeliers, ensure that your ceiling height is greater than 10 feet.
Semi-Flush Mount Fixtures
These lights, which are a combination of a chandelier and flush-mount fixtures, hang 4-8 inches from the ceiling. When you don't have the necessary height for a chandelier but want a unique light fixture that stands out, these types of ceiling lights are perfect. You may use these in the foyer or common areas to leave a statement.
These fixtures, including flush mount lights, are inexpensive and can be used with any bulb. However, depending on how much light is required, you might use a 15-watt or a 100-watt bulb.
Type of Lighting: Ambient
Pro Tip: This product is best suited for ceiling heights of 9-10 feet. These lights will look great in a kitchen nook or dining room.
Track Lights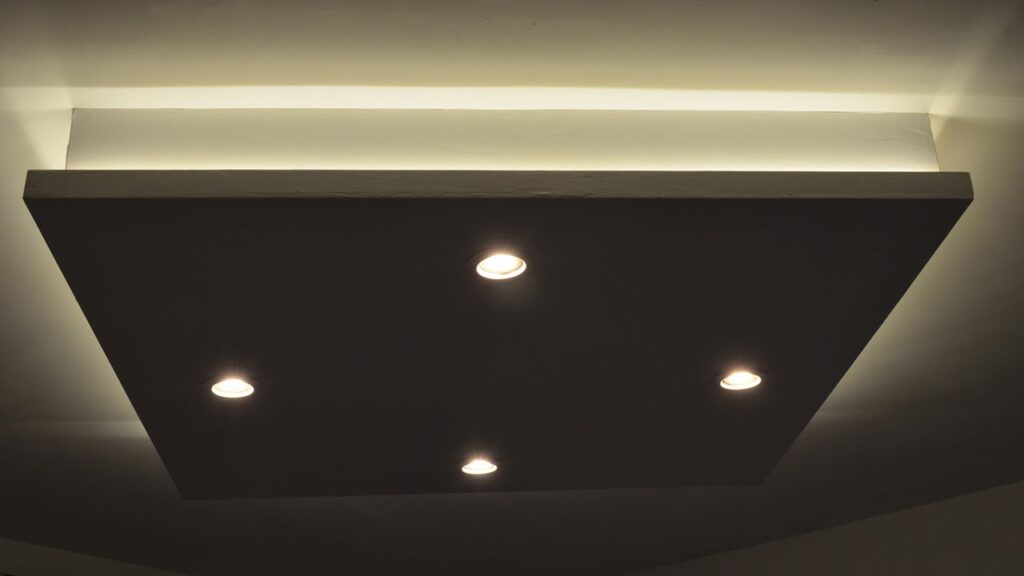 source: pinterest.com
When showing a painting or antiques at home, this is the most common choice. Track lighting adds a decorative touch to a particular area of your home. They are successful in bringing out the elegance of your exhibits in the living room and hallways. You may use these lights to draw attention to a particular wall or area of your home.
Since they usually come with 3W-9W bulbs, they are only suitable as accent lights. However, directional lights, spotlights, or even rail lights may be used to add elegance to the atmosphere.
Type of Lighting: Task
Pro Tip: Install the track light parallel to the wall. Place the track 2-3 feet from the wall if the ceiling height is 9 feet or less. Place the track 3-4 feet from the wall if the ceiling height is between 9 and 11 feet.
Pendant Light
A pendant light, like a chandelier, hangs low over your room as a single source of light. Such lights produce a focused source of light that can be as bright or as dim as desired. You can choose from minimal or oversized designs, as well as the size, shape, and material of the light. If you think one light isn't enough, consider a cluster of lights that add to the charm of a room.
Type of Lighting: Accent of Task
Pro Tip: This is best used in rooms with a ceiling height of more than 10 feet.
Inverted Pendant Light 
Inverted pendant lights, also known as "up-lights," point to the ceiling and are ideal for general lighting. If it sounds similar to a semi-flush light, you're not entirely wrong; the only difference is that it hangs down rather than being fixed directly on the ceiling. These lights are usually used above kitchen islands and fit well in entryways or passages.
Types of Lighting: Ambient
Pro Tip: Inverted pendant lights may be used to minimize intense lighting. This might be a great idea if you want to invite visitors into your home or make space for conversation.
Cove Lights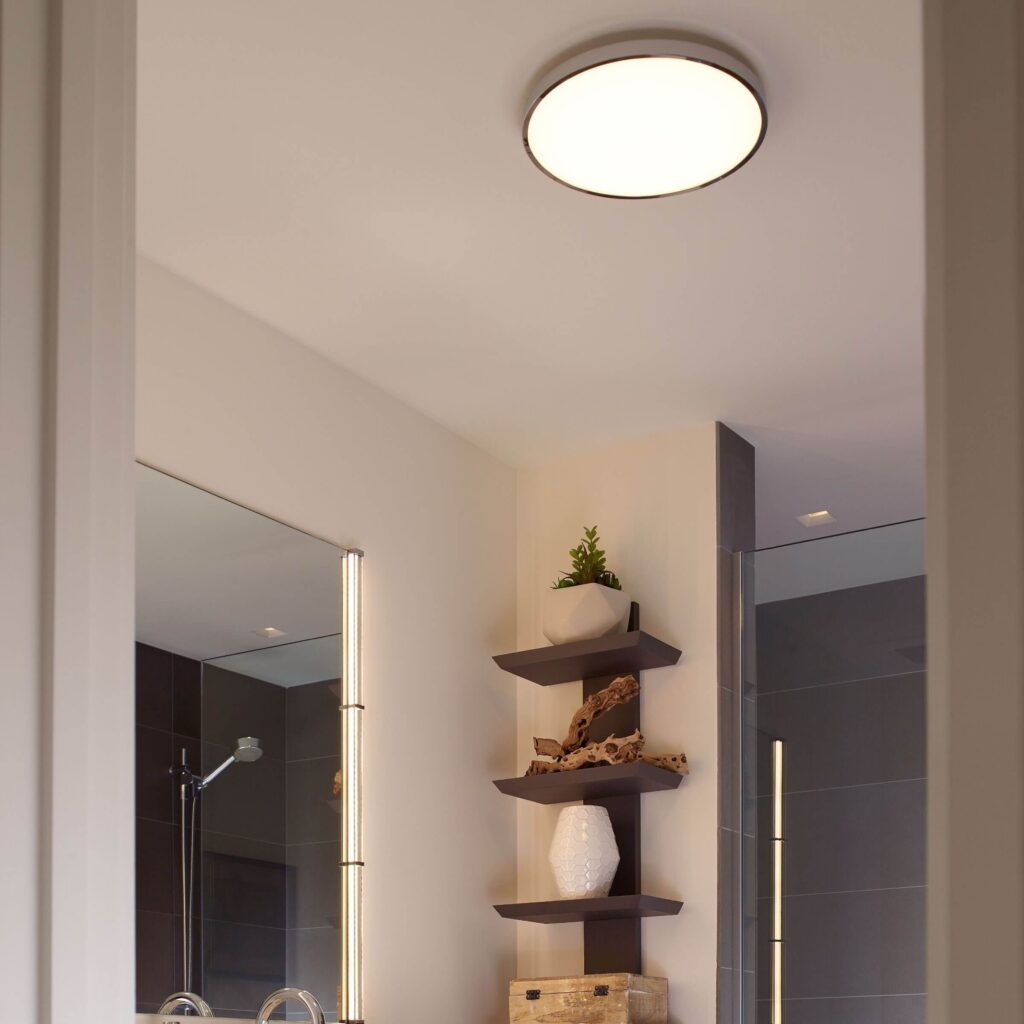 source: pinterest.com
Cove lights are installed into ceiling holes to illuminate both adjacent walls and the ceiling. Such ceiling lights usually have gentle and reflected lighting, but this is not always the case. If you want a soft glow in the entryway or to reduce what may have been a harsh glare, these lights will blend in with every room in your house.
Types of Lighting: Ambient or Accent 
Pro Tip: If you have a fancy false ceiling, consider using these ceiling lights to highlight it while beautifully lighting up your space!
Recessed Lights 
Recessed lights are typically mounted in a void in the ceiling so that when they are turned on, the light is focused at a single point or more fairly spread. Since the light source is hidden, this fixture provides a softer lighting choice for your home.
You get the choice of using cove lights, LEDs, or backlit panels. The power usage of LED string lights and LED bulbs ranges from 15 watts to over 100 watts.
Types of Lighting: Ambient
Pro Tip: Instead of concentrating on recessed lighting, use a layered approach to illumination. The right combination of lights will give your space a lovely glow.
Home Decor: Ceiling Light Ideas 
Round Out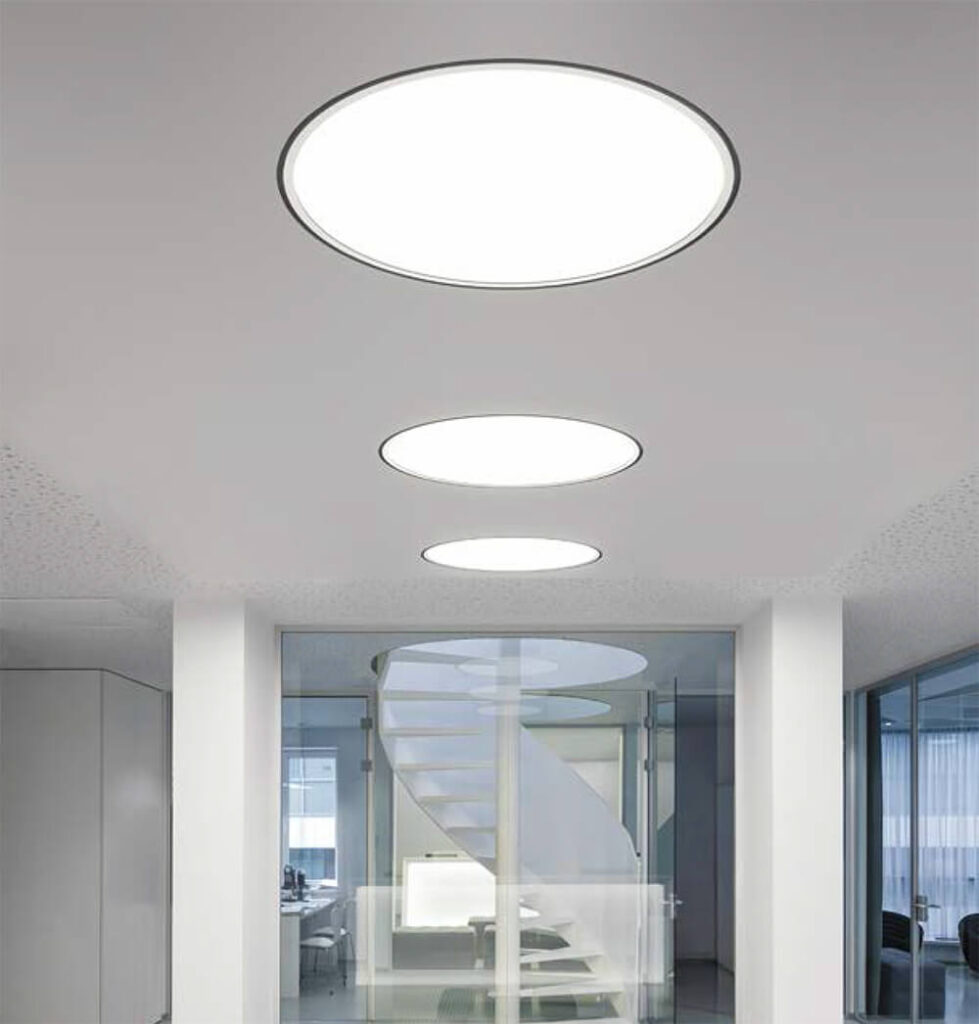 source: manufacturer.lighting
Round LED flush mount lights are a versatile choice for a variety of settings. This form of LED light, which is commonly used in several fixture arrangements, can provide enough ambient lighting for any need and can be easily combined with other lighting sources.
Sleek Strip
Many professionals suggest under-cabinet lighting, which illuminates the countertops whenever needed, when looking for the best kitchen lighting ideas. To avoid accidents when handling knives and other sharp instruments in the kitchen, well-lit countertops are necessary. When it comes to illuminating countertops, LED strip lighting is one of the most cost-effective solutions. They may also be used to draw attention to a particular wall or area of the space.
Up-Light & Down-Light
Most people consider ceiling light fixtures to be the only way to illuminate a room. However, within the field, up-lights and downlights can be combined for an interesting effect. Up-lights and downlights not only add a special touch to the space, but they also gently wash the wall on which they shine, creating a magical glow in the ambiance and highlighting a feature wall.
Optimal LED 
LED lights, for example, allow for a greater variety of lighting choices, such as mini pendant lights, thanks to LED technology. This form of fixture is sure to bring an instant upgrade to every room in your house when hanging in a clustered arrangement at random heights.
Classic Magic 
ceiling light ideas for living roomLED lights are a newer technology, but that doesn't mean they can't be warm and inviting. LED lights offer decorative lighting to every space without a hint of modern blandness when used in a fixture with a crystal diffuser surrounded by a chrome frame.
Shape Of Lights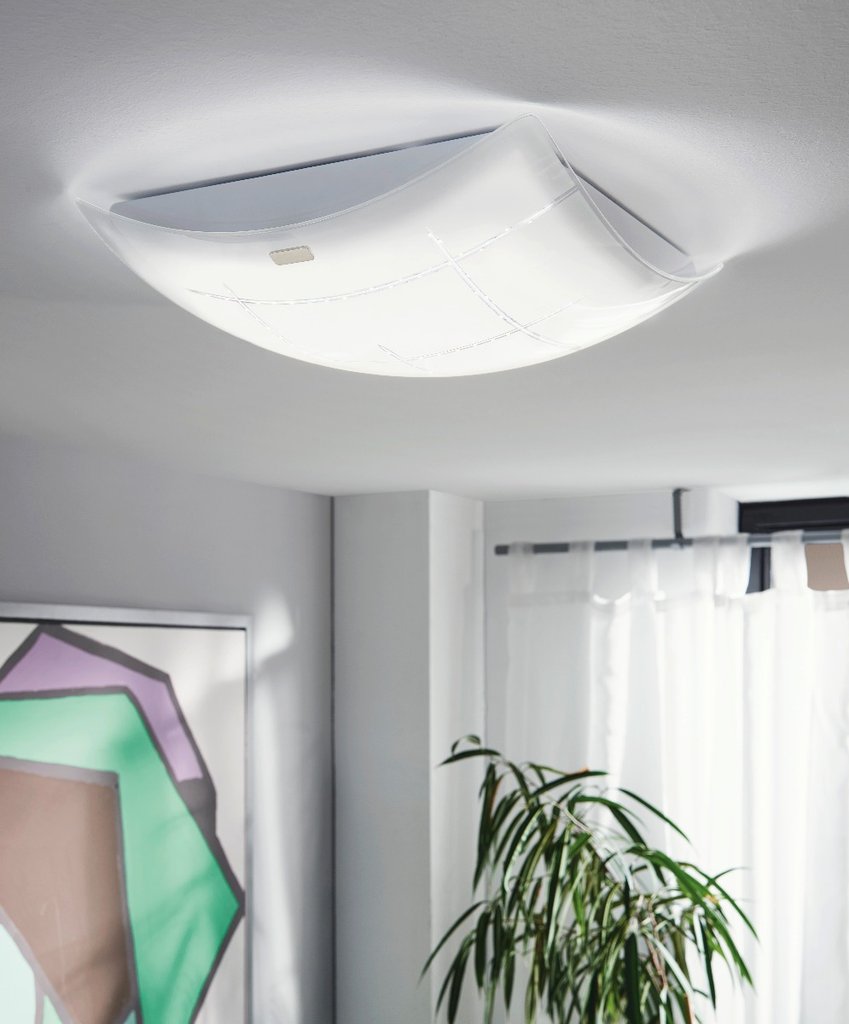 source: shopify.com
LED lights set in a rectangular framework may be used as wall or suspension lights. Using them in the same room for a cutting-edge look. They'll not only add visual interest to your room, but they'll also provide enough lighting for any mission.
Kitchen Flash
For bright lighting in a kitchen, a pair of LED pendant fixtures above an island is a great option. To achieve the best and most pleasing results, match the pendants' light temperature to the other lighting fixtures in the room.
Effects Of Light
Choose an LED semi flush mount light with a double shade for extra effect and style. With all of the variations that can be made between the colour of the hue and the form of metallic accent, the possibilities are endless. If you have enough room for several fixtures, arrange them in a semi-random pattern for the best results.
Star Light 
Look for an LED ceiling light fixture that mimics the stars in the night sky for an out-of-this-world living space. This type of fixture is great for ambient lighting and will give your room a true sense of modern design and drama.
Shopping Tips 
To find fixtures that are right for you, use the Style, Finish, and Type menu filters.

Find a style that is the right size for your room by using the Height menu filter.

For the best lighting and for people to comfortably move under the light, we suggest leaving at least 84′′ between the bottom of the light and the ground.

Recessed lighting, as well as pendant lights or chandeliers, are the best choices for higher ceiling applications such as vaulted or cathedral ceilings.

Track lighting and picture lighting are great for showcasing things like artwork or furniture.