Recessed lights are stylish, functional fixtures for any interior. They are discreet, best suited for living rooms, dining areas, kitchen, shower, etc.
Recessed light fixtures are also known as can or pot lights because of their shape, which comprises its housing that is the main part of the fixture and resembles a canister. It houses the rest of the features of the fixture and goes into the ceiling.
Recessed lights create three kinds of lighting.
Accent lighting
Task lighting
General lighting
Recessed Light Sizes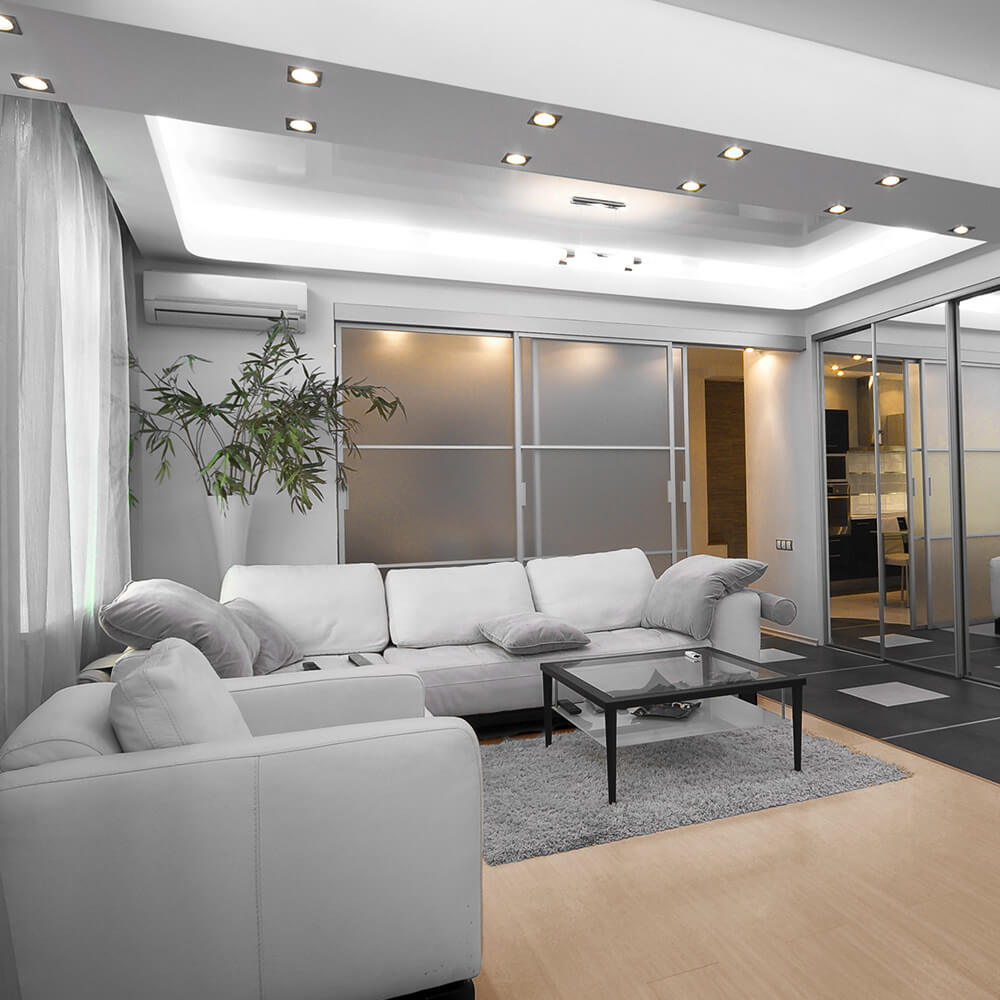 source: homedepot.com
Recessed lights are available in sizes ranging from 3″ to 6″ in diameter. The location of the fixture helps determine the size of light.
Small recessed lights go with modern décor styles. They're suitable for accenting areas or task lighting. Large lights go with traditional style and are useful for general lighting. Based on functionality, the fixture size and its component determine recessed light; hence they get a variety of names based on their purpose. For example, downlights flush with low ceilings and make the room appear larger.
Ceiling height is critical to note when purchasing recessed lights. Larger lights are for large ceiling spaces while smaller fixtures light for small spaces.
This design decides their functionality, making it easier for homeowners to choose the right led recessed light for their home.
Types of recessed lights for homes
The recessed lights available for homes vary according to their design feature. The different recessed lights are:
Housing
The choice of the fixture entirely depends on the construction of your home, particularly the ceiling design. Whether you are installing them in a new ceiling or on a remodelled ceiling. The different housings available for various ceilings are:
1.     New construction housing: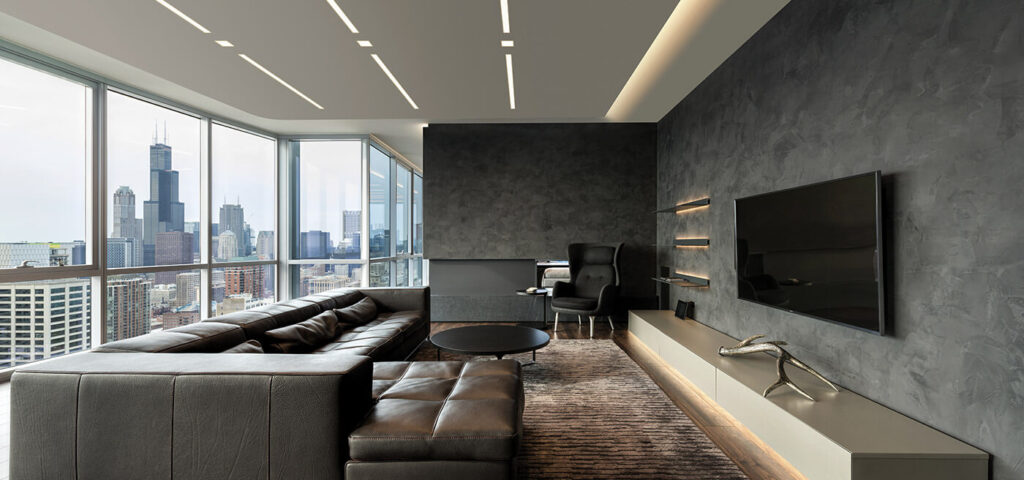 source: source: lightology.com
This housing is for a new home or newly built room in a house.
2.     Remodelled housing:
This housing is for installation in an existing ceiling.
3.     Insulation contact IC-rated housing:
This housing is in direct contact with insulation.
4.     Non-IC housing
This housing leaves at least a 3 inches space between the housing and insulation above.
5.     Airtight housing
Reduces airflow between the ceiling space above and the area below.
6.     Slope ceiling housing
This housing allows the light installation in a sloped ceiling at a certain angle. These are also available in kits.
7.   Shallow ceiling housing
These housings are of use in shallow ceiling surfaces with larger joists.
Trim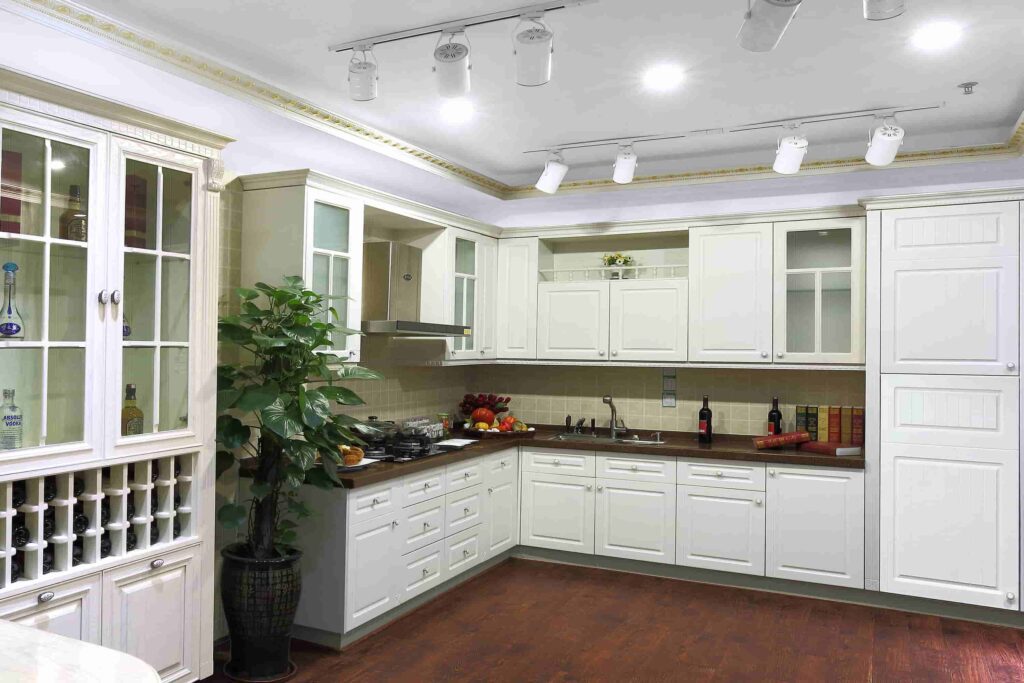 source: squarespace.com
The trim decides the fixture's fate, whether it is for highlighting, general lighting or accent lighting. Various kinds of trims cast different lighting and light layering effects.
Baffle trim:
Baffle trim is quite common as it provides glare-free light.
Reflector trim:
Reflector trim has mirrored surfaces to provide brighter illumination.
Eyeball trim:
This trim allows the light to perpetuate at walls or other room features, basically for accent lighting.
Pinhole trim:
source: manufacturerlighting.com
The bulb narrows down the light to a tight beam. It is for spotlighting.
Wall wash trim:
This trim restricts the light on a specific area. This trim is for the wall-washing effect.
Shower trim:
Shower trim has a diffused lens, and it is wet location rated for showers and bathrooms.
Bulb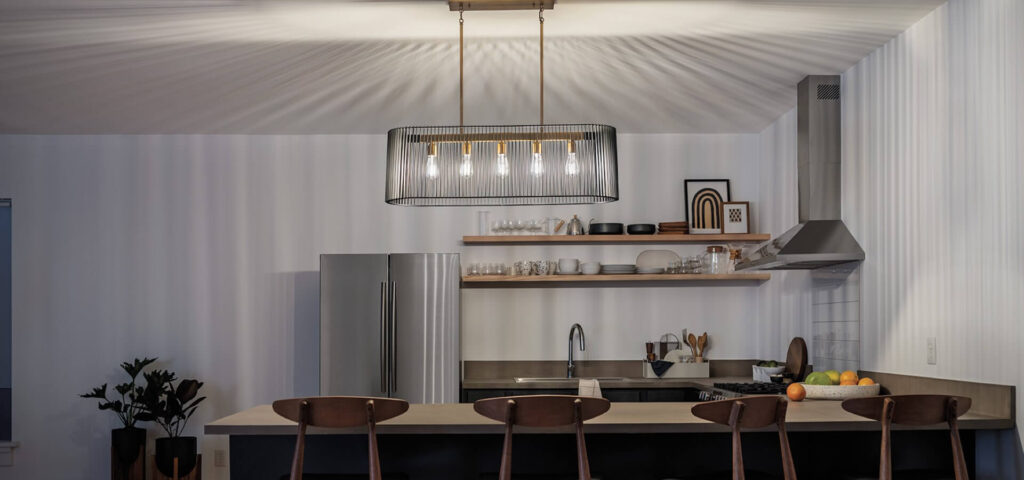 source: kichler.com
Led bulbs are efficient and best fit for recessed light fixtures as they are energy efficient and have minimal maintenance cost because of their longer life spans and low heat production.
LED recessed lights to have either built-in led lamps, which are available with the fixture, or they are known as retro-fit led kits where the lamp is functional with old recessed fixtures. LEDs are versatile, compact and compatible with every fixture, so the designs they can work with are endless.
The design features help choose the best fixture suited for your home based on its architectural features.