It's really worth having LED strip lighting in a bedroom. No one should have any doubts about that. Bedroom is a place where you spend a lot of time. LED strip lighting helps to improve the quality of sleep and take care of good mental and physical health. It can create the right ambience for your mood, depending on whether you want to relax or you need a romantic atmosphere. But how to choose the best LED strip lights for your bedroom? In this article, we suggest some useful hints in that matter.
What are LED strip lights?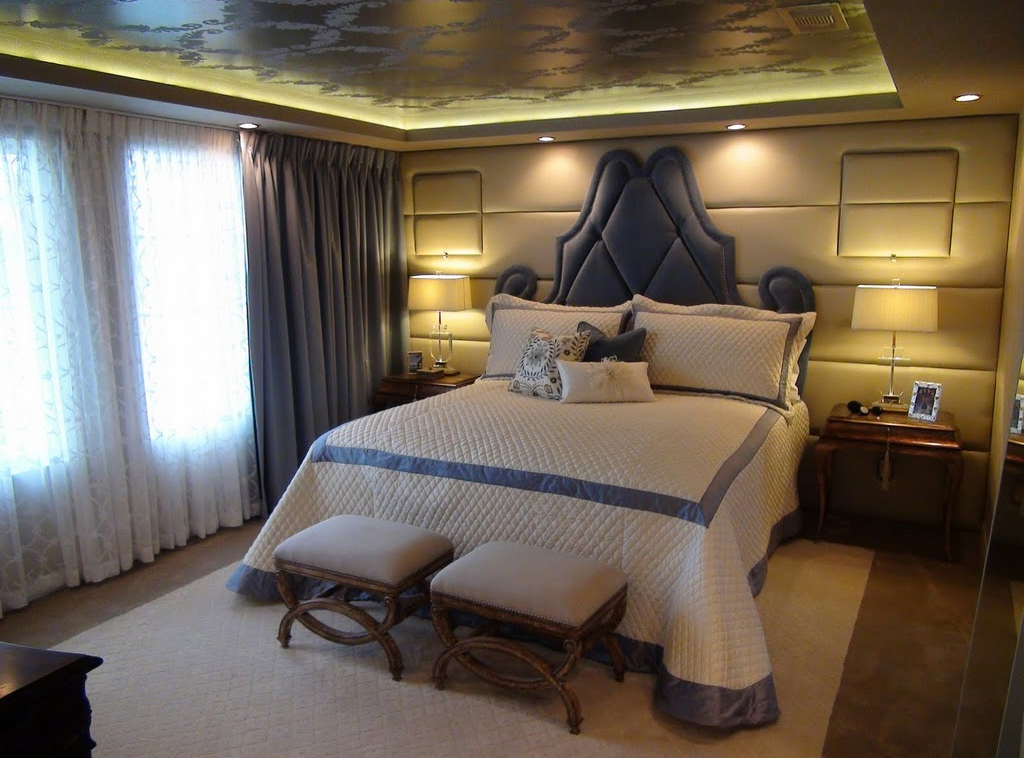 source: pinterest.com
LED strip lights are also called ribbon lights. An LED strip is a flexible circuit board, full of LEDs, which you can stick practically everywhere. LED strips come in many colours and in a variety of brightness options. We call them flexible because they can be bent vertically up to ninety degrees.
Why is it worth having LED strip lighting in your bedroom?
LED strip lights are really beneficial. First of all, LEDs are more efficient than traditional lights. They use incomparably less energy. This results in lower electricity bills. It is impossible not to mention that LED lights are environmentally-friendly, and they help to reduce our carbon footprints.
In addition, we can proudly call LEDs versatile, because they can cast different tones of light. Thanks to that, you can create unique lighting schemes. It is especially useful in bedrooms. LEDs are available in warm, cool and neutral whites. There are also RGB LED products available on the lighting market, ones that, as a result of combining three colours, can produce multiple hues of light. Moreover, if you're looking for lights with a long lifespan, you will be satisfied with the quality and durability of LEDs.
What to consider when choosing LED light strips for the bedroom?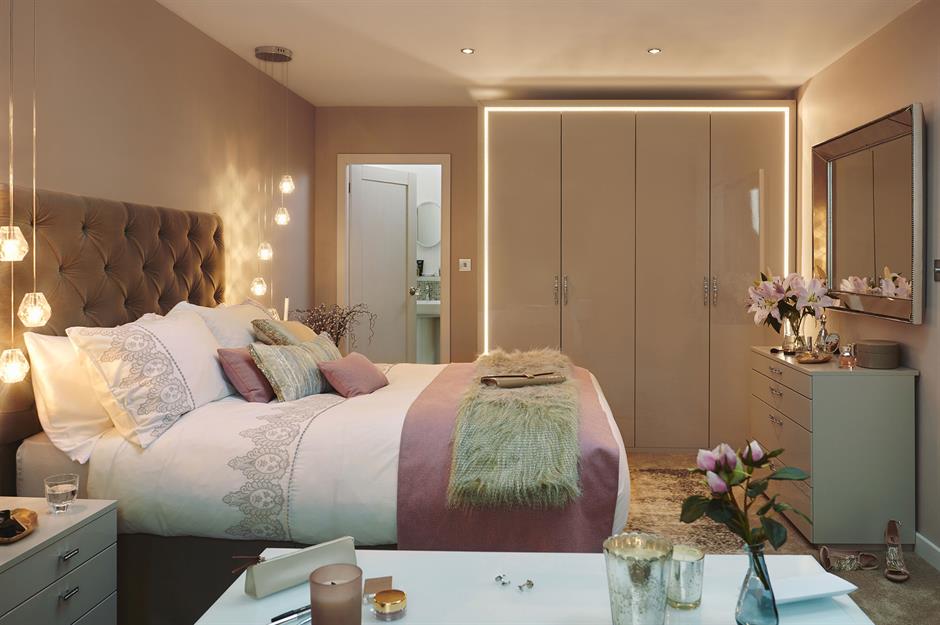 source: piterest.com
There are a few things you need to take into account before buying your LED light strips. You need to know which light colour is the best for sleeping if you like to sleep with the light on. You should focus on modern technologies. Furthermore, you have to remember that the style dominating in your bedroom matters, too. 
Search for the best colour to sleep with
If you like to sleep with lights on, you should choose red lights that have a lower colour temperature than sunlight. They are perfect for sleeping! It's a really good idea to switch to a natural red hue in the evening because it can help your body transition into your sleep cycle more smoothly.
Choose SMART LED strip lights
We can call LED strip lights smart when it's possible to connect them to Wi-Fi. They are better because you can adjust lighting effects through voice assistant, a mobile application or a remote control. How convenient for you to have such a facilitator that enables you to turn the lights off or on without even lifting a finger.
Remember that the style of strips should match the style of your bedroom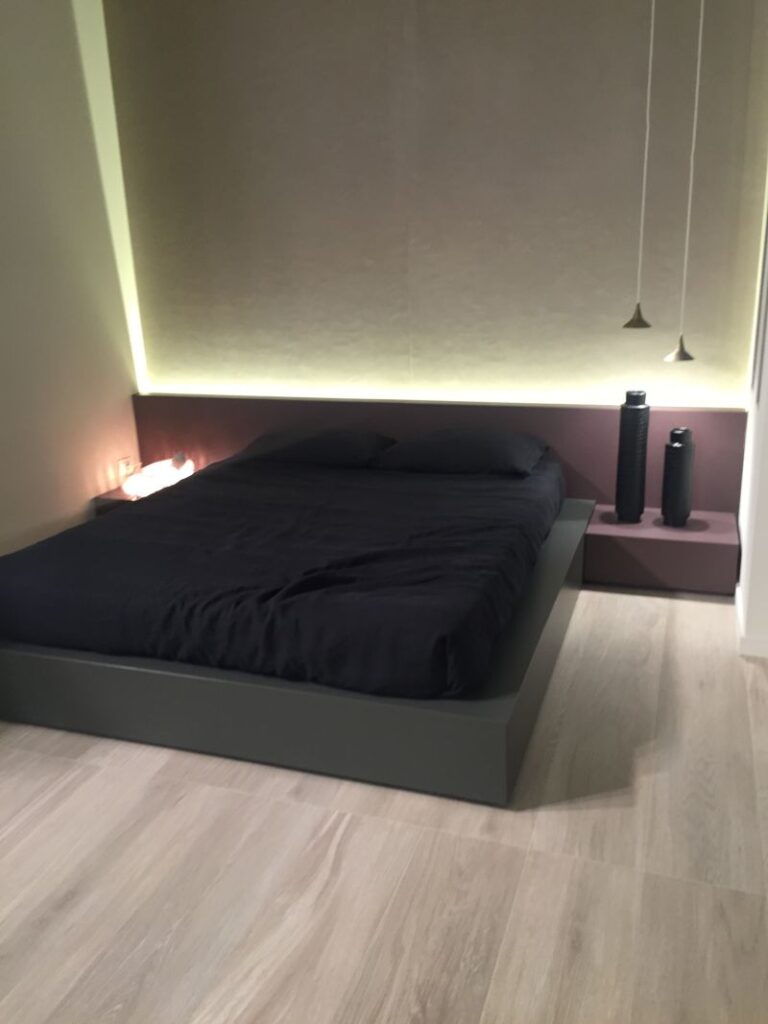 source: homedit.com
There are many types of bedroom styles, such as industrial, Scandinavian, Bohemian and many more. The style of lighting must perfectly match the style of your bedroom to make it look and feel cohesive.
For example, if you have a Scandinavian bedroom, you should bet on warm white LED strip lights that provide a cosy light colour. In turn, it's worth choosing bright white LED strips when white and cool colours predominate in the interior of the bedroom. All types of LED strip lights for bedrooms are available on the website lucasled.
Keep in mind that the number of lumens per foot matters
Why is the number of lumens that important? Well, it is, because the brightness of LEDs is measured in lumens. LED light strips usually serve as additional bedroom lighting. LED strips hardly ever serve as central lighting. And for this reason, people don't want those lights to be very bright, which seems to be understandable.
Sometimes, everything that people need is subtle accent lighting. It all comes down to the fact that you shouldn't choose anything brighter than 200 lumens per foot (such strips are bright enough to give you good visibility when you need it), unless you prefer high brightness. 
Consider buying govee LED strip lights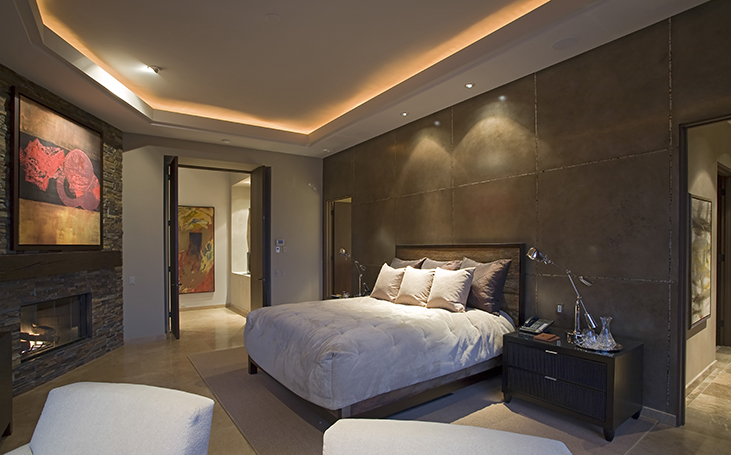 source: aspectled.com
If you're looking for lights that can add some life to your bedroom, you ought to decide to buy govee LED light strips. With a wide range of colours to choose from, those LED strips can give your bedroom "a new personality".
You can control them remotely by the control box, remote control or application. What's more, it's possible to set music mode. Govee strips have built-in microphone mode. They are easy to install, which is an additional huge plus.
Choose the power supply that is easy to hide
It's worth hiding the power supply for aesthetic and practical reasons. The hidden power supply won't be accidentally damaged. For this purpose, you can use power supply cover. You can try hiding your power supply behind furniture or in a closet. Hiding it inside a ceiling tile is also a good idea. Your bedroom will thank you for it!
Summary
source: magiklights.com
There are so many LED strip lights available on the lighting market that everyone will find something suitable for them. You can choose from various colours, temperatures, levels of brightness, wattages and so on. Choose LEDs that match your preferences and enjoy your beautifully illuminated bedroom!