Have you been struggling off late to catch sleep at night? While insomnia is not a rare condition, your case may not be a physiological or psychological issue at all. Wrong habits and wrong decor elements may be the culprits. In this article, we suggest the top ways to prepare your mind for sleep and to ensure a sleep-friendly ambiance in the bedroom. Let your bedroom take on a restful and serene mode at night so that you can sleep soundly and wake up exuberant.
Blackout window treatments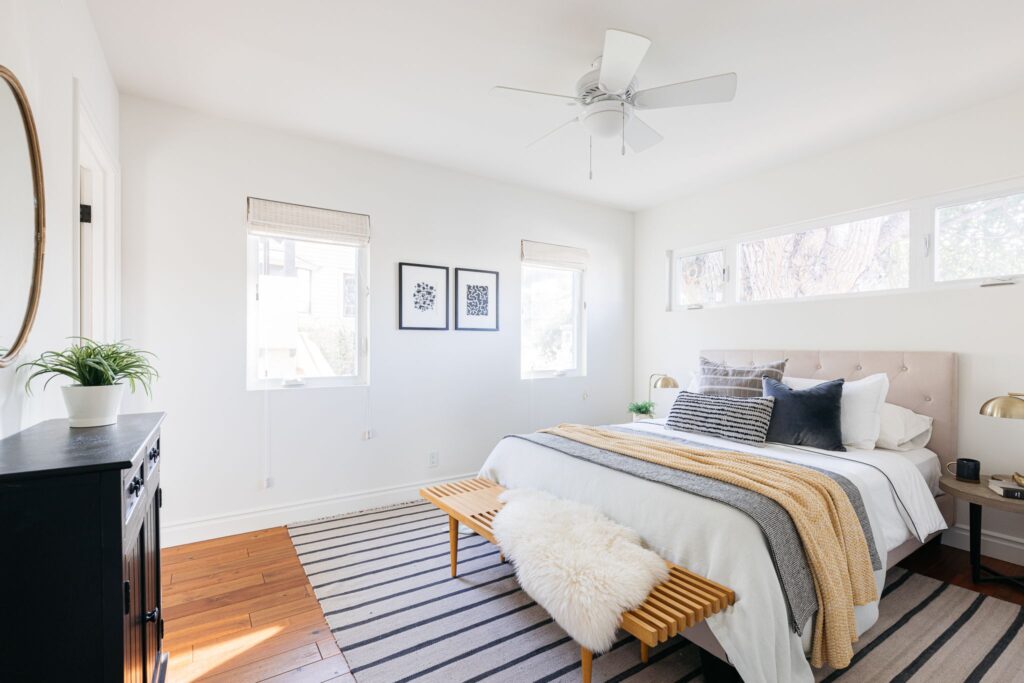 source: thespruce.com
Light glares falling on your face, silhouettes fleeting on the walls, roaring and honking of vehicles on the busy roads, and the squealing cries of a neighborhood toddler – is this the ambiance in your bedroom? It's high time you switch over to custom curtains or shades with blackout linings which will keep all the outdoor light and noise out of your zone whenever you wish to retire. Blackout window treatments darken the room with no sign of the dimmest ray of light and reduce the noise from the external environment. Sometimes, this is all you need to snore off after a hard day.
Comfortable bedding
The definition of cozy is different for different persons but there are many tips to help make your room more cozy to ensure a good night sleep. Do you often feel that your bed could have been more firm to ease your recurring back pain or softer for you to snuggle in? Well, then, that could be the primary reason why you keep tossing on the bed instead of dozing. Use beddings, sheets, and comforters that are made of breathable, moisture-wicking materials like cotton, linen, or bamboo. Fluctuations in the body temperatures caused by the environment can be handled best by natural materials.
Pleasant room temperature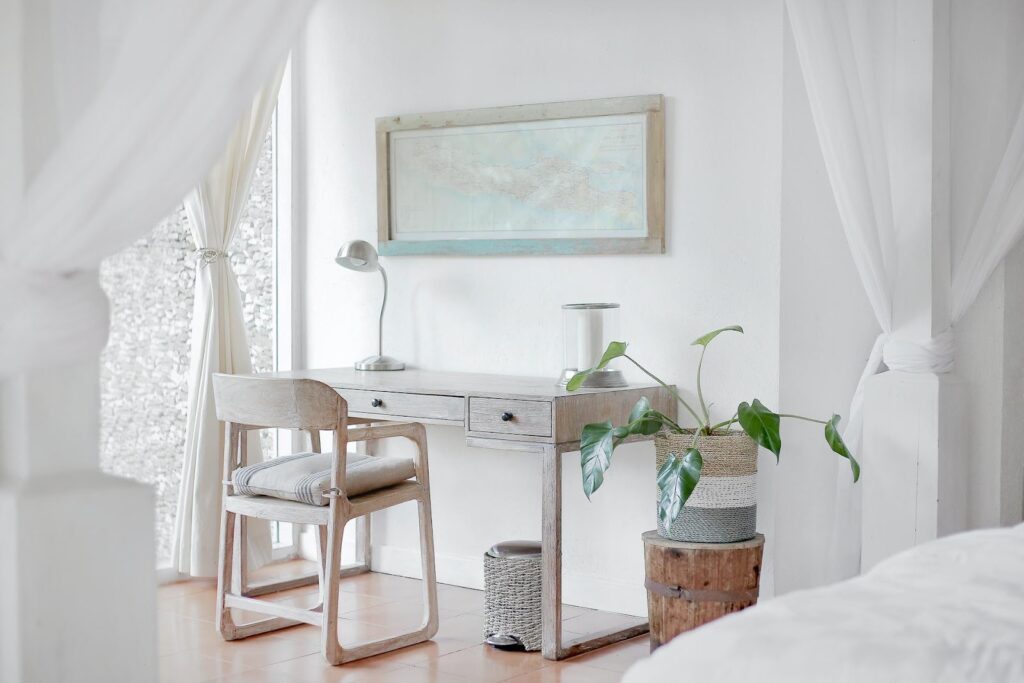 source: pinterest.com
Cooler rooms ensure better sleep. As the body begins to cool down hours ahead of the sleep time, make sure that the temperature of the bedroom is approximately 60-65 degrees Fahrenheit. With a room that is too hot, hardly anyone can catch sleep, let alone sleep soundly through the night. If you wake up abruptly with sweats, you may find it difficult to sleep again. So, set your air conditioners or heaters to the right temperature levels before you go to bed. 
Cool color tones
The colors that are around us as we rest on the bed should be relaxing for the eyes and the mind, not triggering attentiveness and anxiety. The wall paints play a great role in setting the mood of the room. Soft colors like white, beige, pink, pastel blue, and mint green relax the nerves while deep reds and bright oranges make the mind more alert. So revise the color scheme of your bedroom – from wall paint to your custom roman shades – to cool color tones to ensure a settling space for your mind at the close of the day. And switch off all the electronic gadgets which have blue light beaming through their screens.
Mood lighting
source: thespruce.com
White and blue lights generate alertness in the mind whereas yellow lights diffused gently are calming. A lighting fixture diffusing soft yellow light could be the ideal ambiance light for a bedroom. White or blue lights can be used for task lighting at the dresser where the more focused activity takes place. Layered lighting with various sources such as accent lights, sconces, table lamps, and pendants at various positions in the bedroom is recommended. Use dim bulbs for bedside lamps. You can also opt for smart mood lighting setups where you can control the intensity and color of the light in the entire bedroom with a single command. 
Ensure wind up chores done
Given that the bedroom settings have been altered to a sleep-enhancing mode, the next step is to get your mind ready for sleep. If your mind commands, the body has no choice but to sleep. But how will the mind think of resting when it is worrying about the door that may not have been locked or the gas that may not have been put off or the leftovers that may not have been stacked in the fridge? Before you crash on the bed, ensure that all your wind-up chores have been tackled unless you want to get out of the snuggly time and spoil the mood for sleep.
Soothing aromatherapy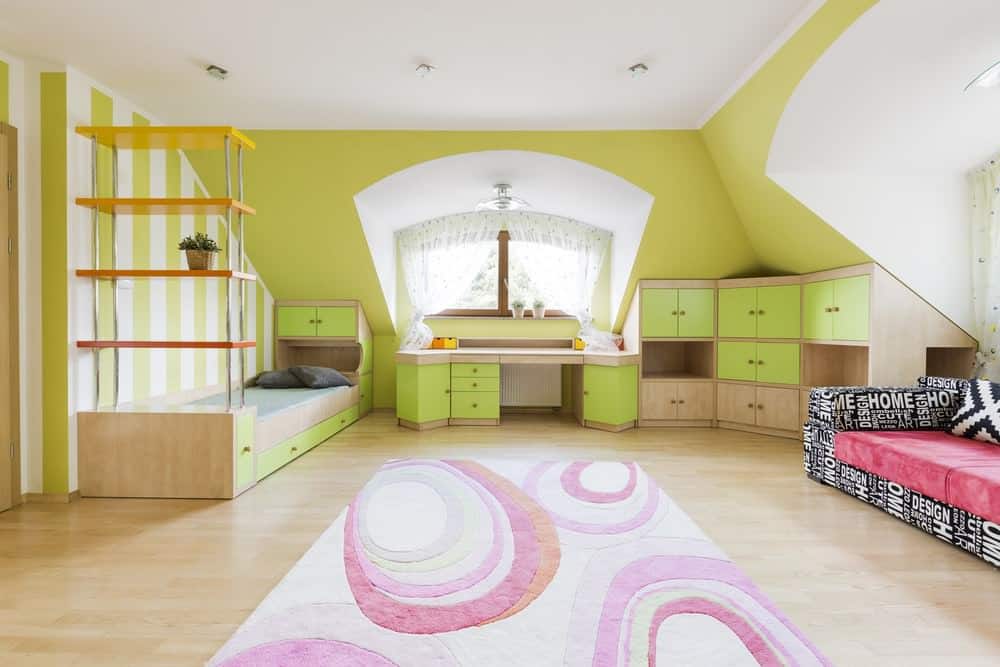 source: homestratosphere.com
If you're not going through the best of times, making use of self-healing techniques is highly recommended. Soothing aromatherapy can come in handy when the mind and heart are heavy with emotions. Mood lifting and relaxing fragrances like lavender, chamomile, rose, bergamot, or the like imbued in the air by scented candles and essential oils can help you to ease your tensions and fall into slumber effortlessly. Bedtime is the best time to show some love to yourself.
Relaxing night-time rituals
Night-time rituals are a nice way to show some self-love and relieve the stress of the body. So, a hot or cold shower or a quick walk in the garden or a light head massage, or drinking some sleep-inducing tea are just some of the several wind-down techniques that people use to prepare the body to sleep soundly. Discover yours and practice the one that you find most comforting.
Brief meditation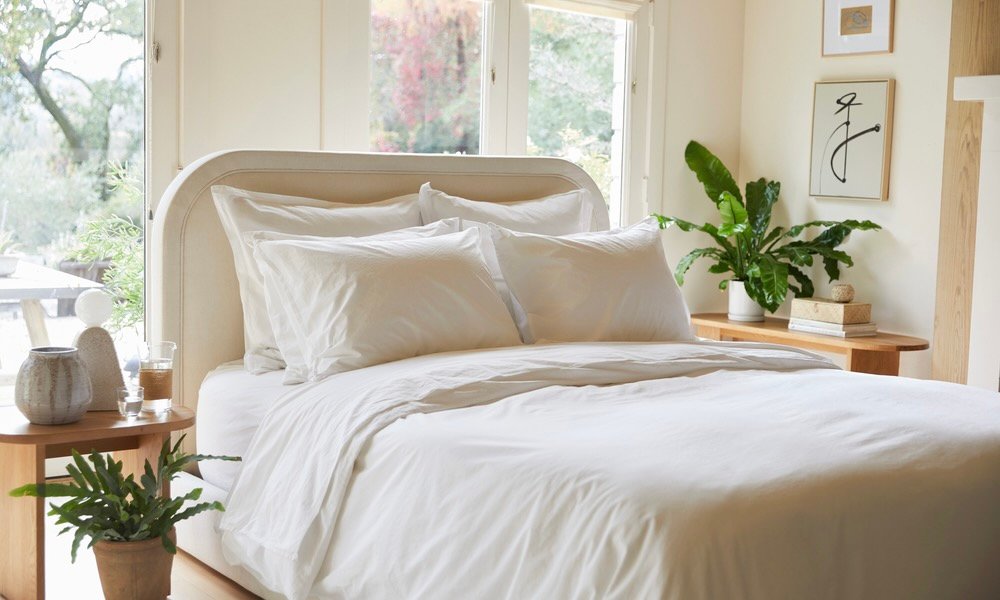 source: pinterest.com
When all is done and you're in bed, either in a sitting or lying down position, meditate briefly with some soothing music. Some soul searching and favors logging can help your mind to be more grateful, less depressed, and more self-aware to make yourself better the next day. This little ritual can bind you to the universe, infuse positive energy in you and relax your tensed nerves to sleep.
Night night, Sleep tight
A sleep-friendly ambiance and a sleep-ready body and mind can be ensured by following the nine steps mentioned above. From getting blackout roman shades and beddings of natural fabrics to making light meditation and diffusing therapeutic scents, there are numerous ways to get yourself to sleep like a baby. Do them right and you'll sleep tight!