It's simple to look around your house and realize it's time for a change. But determining exactly what that update should look like is a totally different scenario. The act of deciding on a home decor project can be so overwhelming at times that it appears easier to avoid change entirely and keep things as they are. But what's the point of that? 
Luckily, Instagram has evolved into a fantastic source of inspiration for anyone looking for quick and easy solutions to revitalise and renew their space.
There are sophisticated, pared-back designs for the minimalist who values simplicity; comfy, cosy places for Hygge aficionados; and boho-chic designs that will inspire you to visit your local plant nursery. The point is, no matter what your aesthetic preferences are, there are decorative guideposts all over Instagram, and we curated the best of the best so you can stop browsing for inspiration and start implementing it.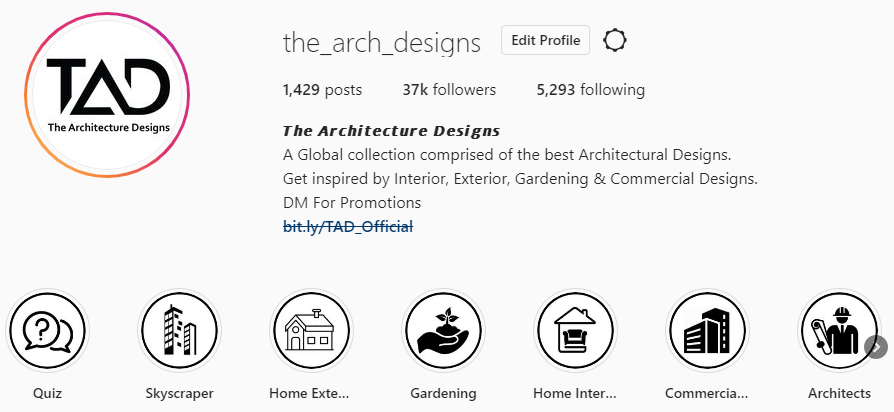 Please excuse us, but we can't help but put ourselves first. Our Instagram account is inviting, practical, and unpretentious, with tips for aspiring interior designers and house enthusiasts of all budgets. Look for ideas that can make you believe that stylish home decoration is both doable and enjoyable!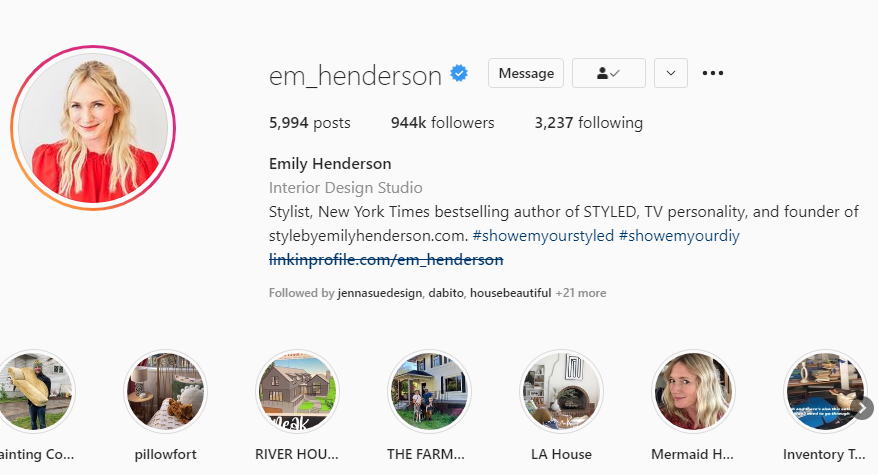 There's no better place to start your search for home improvement inspiration than Emily Henderson's Instagram account. Henderson's feed is full of beautiful house decor, as well as plenty of suggestions and methods you can use in your own place. Her stories are also quite enjoyable and entertaining.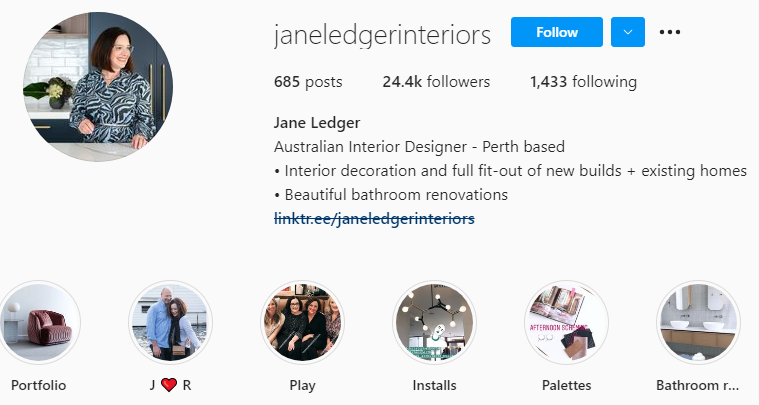 Jane Ledger's gorgeous photographs show how layered and rich a neutral colour pallet can be. While there aren't many bright colours here, there are plenty of ways to make earthy neutrals pop with lots of layers, creative styling, and attractive patterns.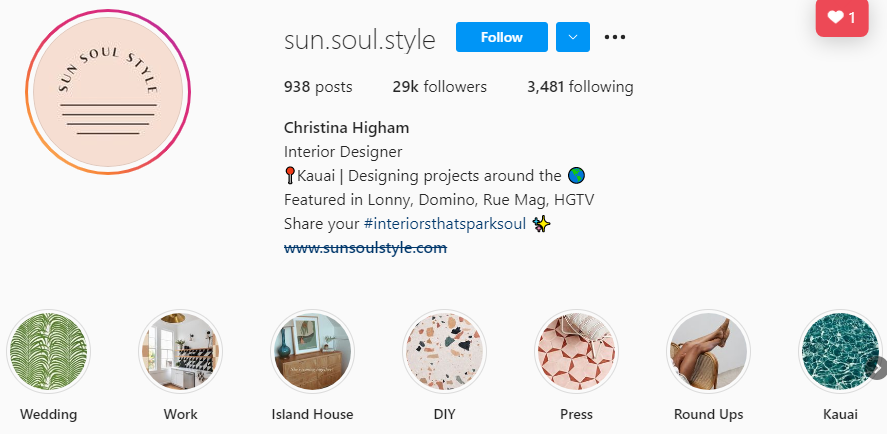 The goal of this feed is to make regular spaces remarkable. Christina Higham, an interior designer, has curated a lovely collection of home photographs that showcases an admirable balance of the classic and the unexpected.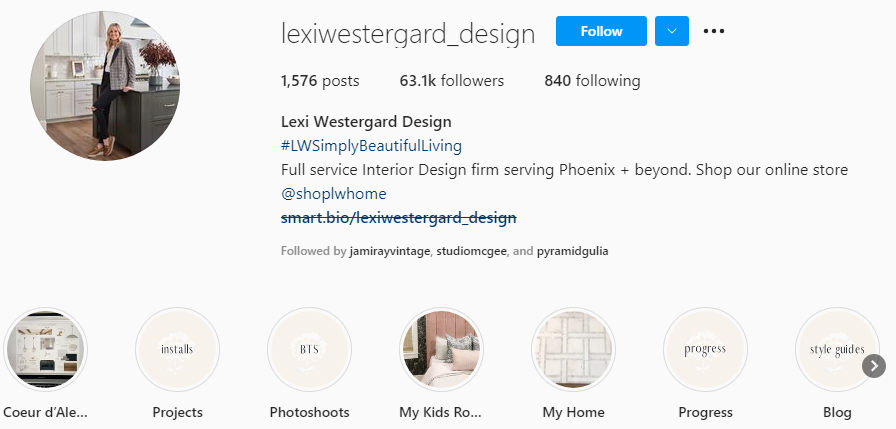 The first characteristics that come to mind when describing interior designer Lexi Westergard's work are warm, modern, and cosy. Her Instagram page is equally gorgeous and sophisticated, with designs that are both stylish and inviting. It's a pleasant first stop for anyone looking for a high-style look that's also comfortable.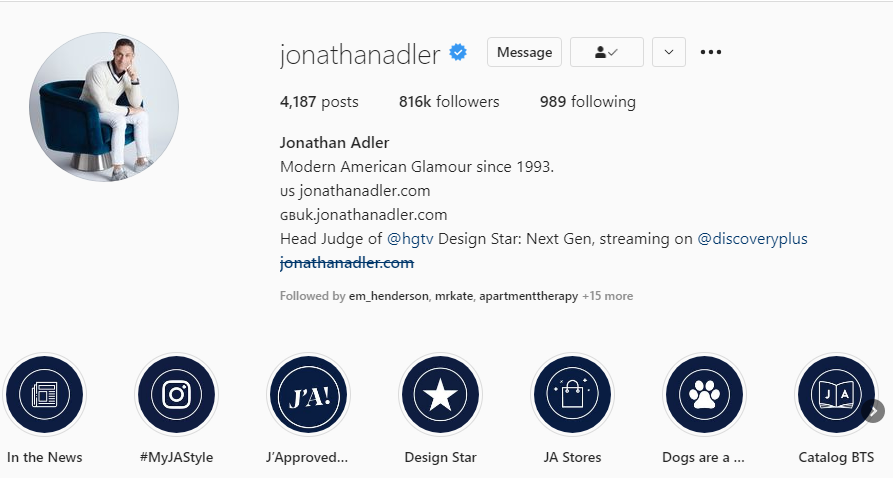 If you've ever visited one of Jonathan Adler's colourful stores, you'll know that his Instagram feed is an amazing paradise of vibrant hues and fascinating patterns. Spending some time here will provide you with ideas for styling and updating your home without sacrificing your originality.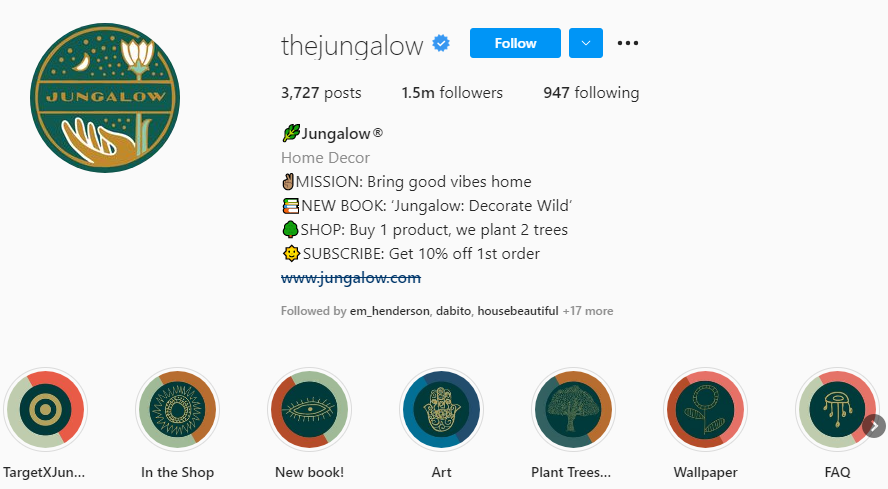 Justina Blakeney's Instagram feed is a haven for "jungalicious" plant decor, vivid patterns, and bohemian style. She's a New York Times best-selling author (The New Bohemians) and L.A.-based designer whose worldly aesthetic is all about "feeling free, having fun, and becoming a little bit wild." Plant love is all over her Instagram feed.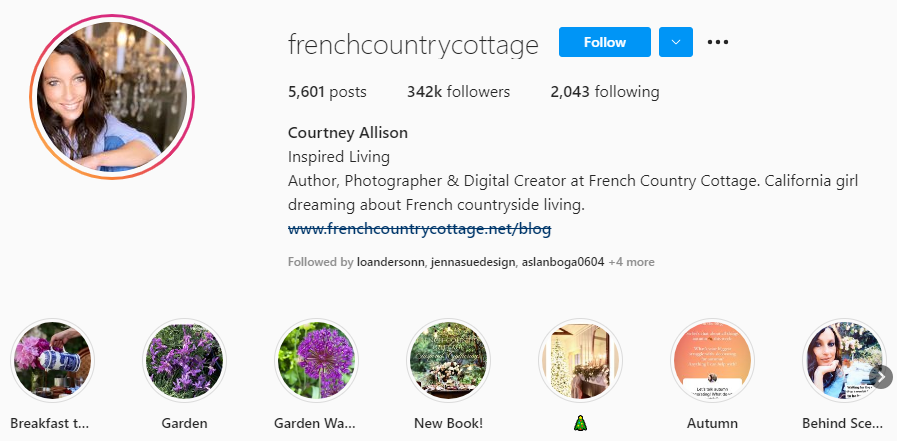 We put our faith in chandeliers and magnificent flowers. Courtney Allison, author, designer, and photographer, has a thing for glitzy light fixtures and fresh flower bouquets in every area! "A little bit shabby and French rural with a touch of cottage mixed in," she defines her aesthetic. We love how she blends rustic elements with more refined pieces, such as a gilded French chair next to a rustic table with aged paint.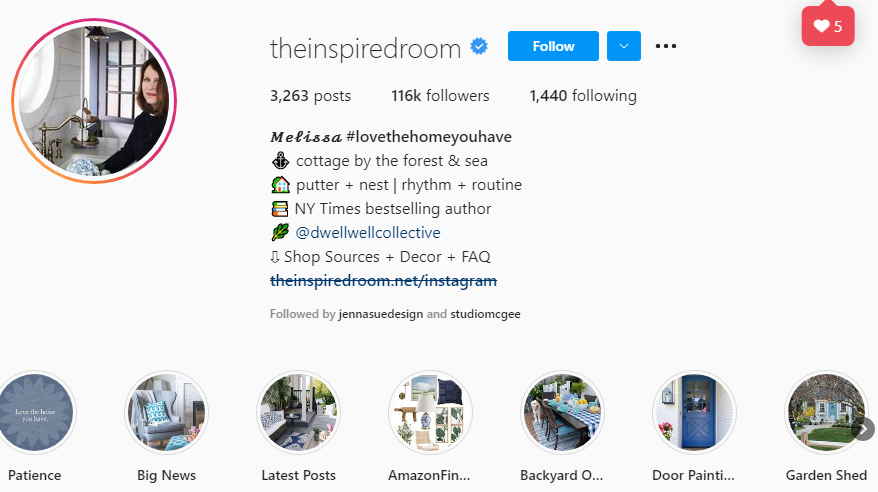 Melissa Michaels, a Seattle native, advises, "Love the home you have." Her interiors exude an inviting aura–completed by her two fur babies–a wonderful mix of seaside and farmhouse decor. What's more, what's even better? The emphasis is on cost-effective design ideas.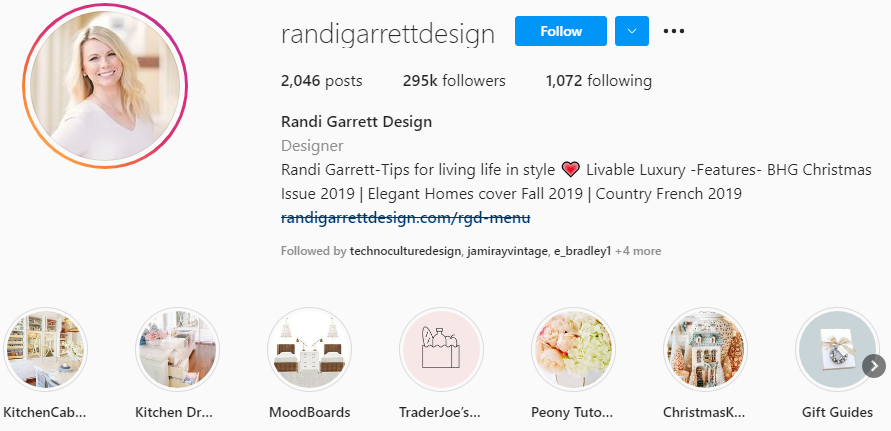 The colour palette is dominated by neutrals, pastels, and gold accents. Randi Garrett, a home design enthusiast, creates settings for everyday life as well as entertaining friends and family. You'll find precisely placed pops of colour in the form of ginger jars, vases, and daisy bouquets within a sea of bright white rooms. This account serves as a reminder that great style does not have to come at a high cost.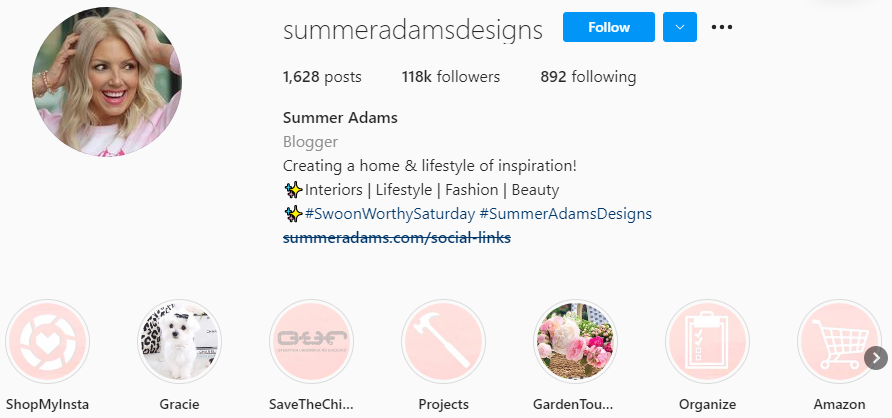 Do you have a soft spot for pink? Summer Adams is the inventor of the Instagram hashtag #swoonworthysaturday, and you'll see why. She achieves the ideal balance by combining neutral tones with slightly fancy touches. Her white, pink, and gold colour combination never gets old to us. It just has a very dreamlike quality about it.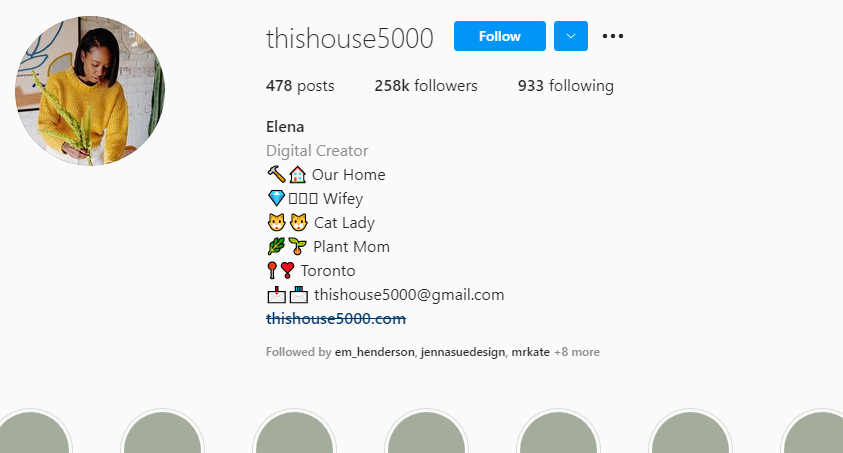 Thishouse5000's Instagram account may make you want to acquire all of the plants and use them as decor in every room of your house. One of the many photographs you'll be able to draw inspiration from is this bright and airy shower, which features always-trendy subway tiling and plenty of flora.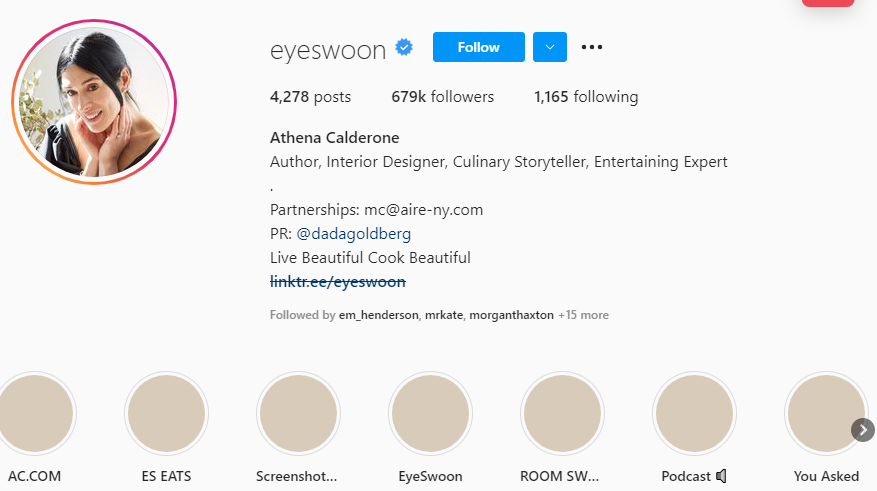 It's no secret that we adore Athena Calderone when it comes to entertaining, but her Instagram account eyeswoon is also a visual feast for the eyes when it comes to interiors. This interior designer's feed is full of inspiration, from her beach property in Amagansett, New York, to the refurbishment of her Brooklyn home.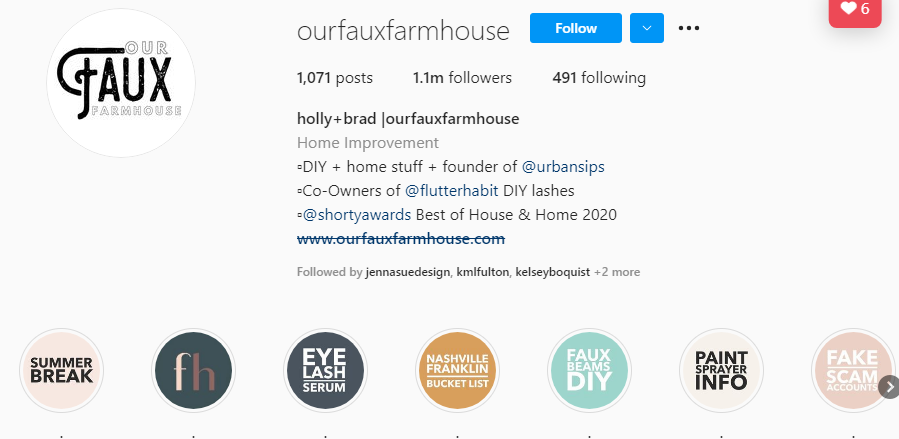 Take it one DIY at a time, as husband and wife pair Brad and Holly do. They converted a spec house into a faux farmhouse while staying inside their budget. Their pleasant home is decorated in a traditional black and white farmhouse design with warm tones and living greens. Antiques and large statement sculptures give a lot of charm.