We are living in the 21st century with emerging global warming and other environmental issues. As youth, we all feel responsible to do things the right way. While doing the normal daily chaos in the most and while doing other special things, considering the environment can be your first step. That's why when it comes to decorating your home or rearranging the kitchen some may find it difficult to do things correctly and ethically. 
To do so here is a small and easy change which you can make into your kitchen which will benefit you and our environment by using glass. Glass can be used in many ways in your kitchen from decoration to utilization. Here are some reasons to use glass in storing food: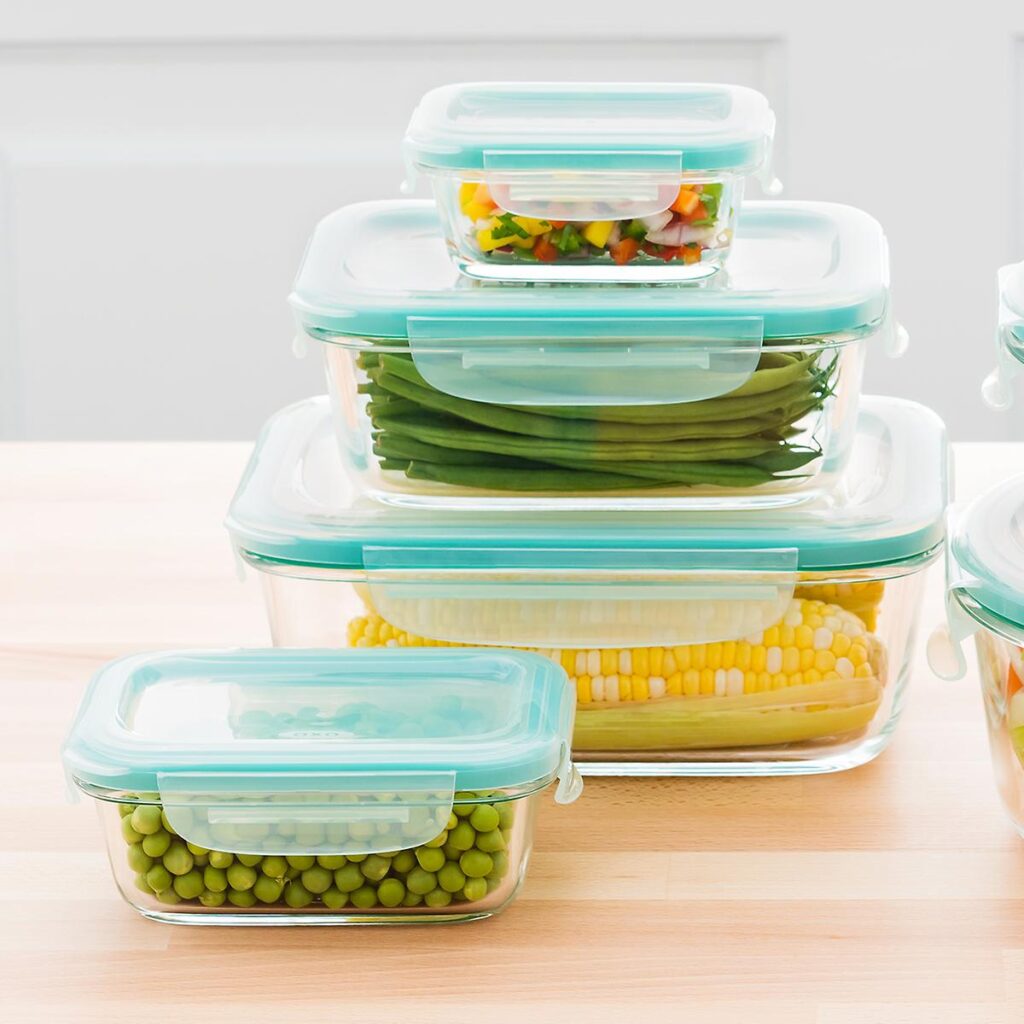 source: ajagrawal.com
Best for storing warm food: Plastic reacts at a warm temperature and releases harmful chemicals into the food. Whereas, glass is a natural element that does not react with the warm temperature and keeps the food as natural as it was cooked. Even if you want to consider storing your dinner right after you cooked then glassware is the best. It will give an aesthetic vibe and preserve the food for a longer time. 
Does not change the taste: Glassware or glass products do not hamper the taste and texture of the food. Whereas, other storage containers such as plastic tend to hamper the smell and taste of food if stored for a long time. Glassware is difficult to scratch which makes them look the same even after a long time. Unlike plastic containers which get easily stained and scratched.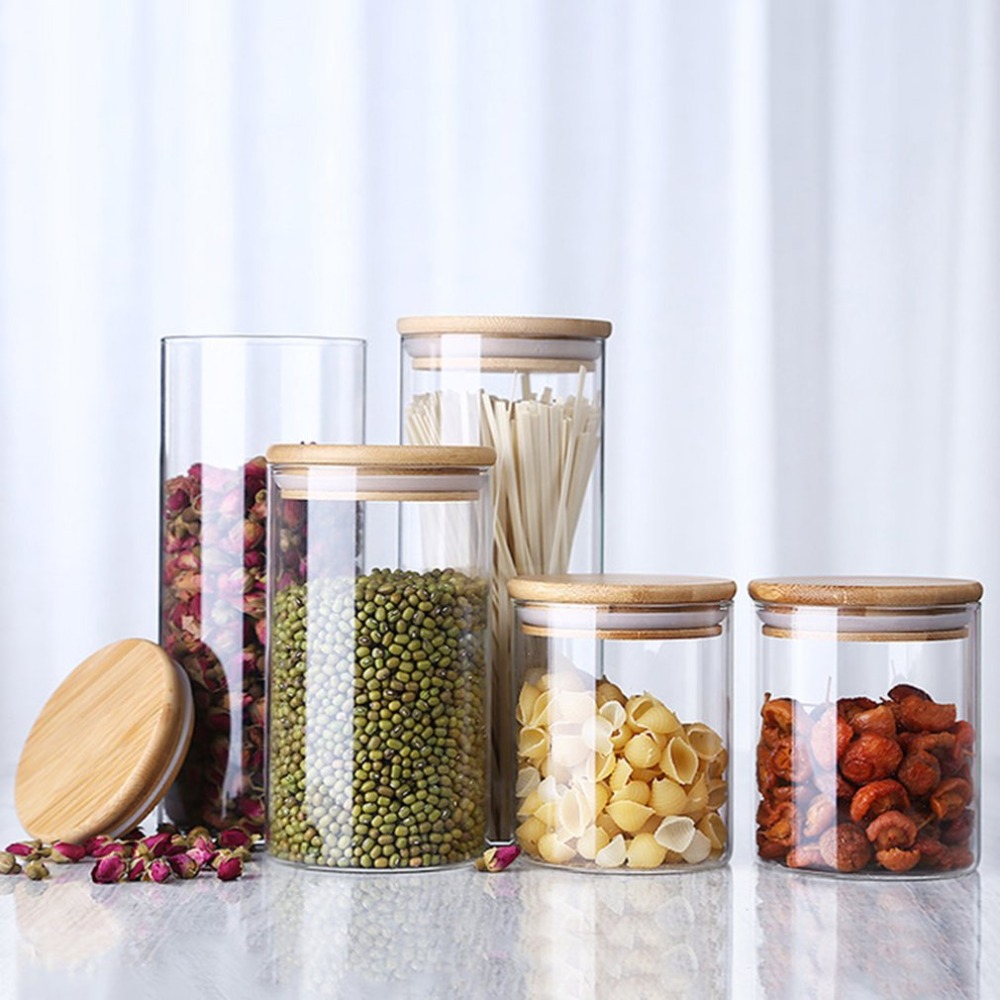 source: alibaba.com
A sustainable storage container: Glassware proves to be the most sustainable storage container. Their lifeline is certainly long compared to plastics. Also, glassware is 100% recyclable which benefits you and our planet equally. Even the quality and purity don't change after repeated recycling of glass. They might cost a little more than plastic containers but the health benefits they have are worth the price. 
It beautifies your kitchen: Food stored in glassware makes it easy to see the store food clearly, as the food is visible. Especially the different spices and pulses stored in glass jars. The different jars placed in your kitchen beautify the look of your kitchen and give a soothing look. Also, it makes it easy to look for specific things when they are visible.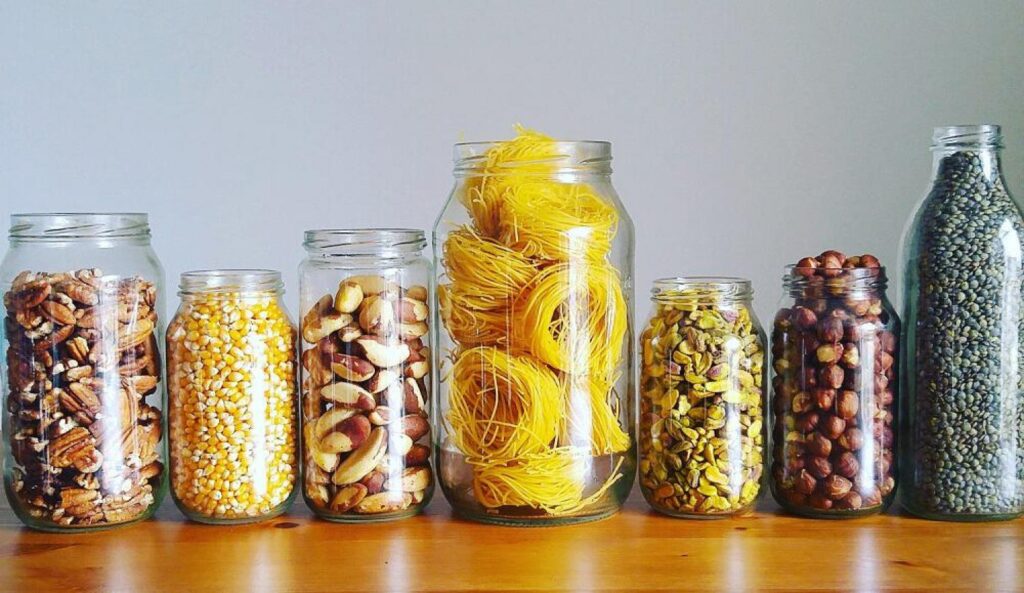 source: colorado.edu
A practical storage container: Being simple and attractive glassware products are also very practical to use. You can use them in the microwave, freezer, and fridge or serve and store food. Which saves your time and energy to take another container. Glassware products also prove to be very useful when used in baking as you can clearly see the food if it's baked or not. 
There are countless benefits and reasons to have glass storage in your home, we have only listed five. So, what are you waiting for? Make the glassware products your go-to product for food and beverages from now on. Get more ideas at The Architecture Designs.