The right furniture can transform a living space into your cozy home. However, home furnishing brands tend to be excessively pricey, while others offer subpar quality. If you're caught in this dilemma, look no further than Settlein Furniture.
Settlein has emerged as a top-tier furniture manufacturer, winning the hearts of customers due to their unwavering commitment to quality and style. The team at Settlein comprises exceptional designers who meticulously craft intricate designs to cater to a diverse range of tastes. 
Their designs come to life through impeccable craftsmanship and stringent quality checks. The end result is nothing short of remarkable furniture that stands poised to revitalize any home.
The SettleIn Furniture Experience
Furniture plays a pivotal role in styling your home. Well-coordinated furniture adds value to your home and captures your attention as you move around.
Is your home feeling dull? Are you searching for home decor to enhance your home's style? 
Consider Settlein Furniture. They offer a diverse range of beds, sofas, dressers, and outdoor furniture to match any theme. Their designers can assist you in making the best choices for your living space. Let's delve into why Settlein is the home furnishing brand you need.
Quality Craftsmanship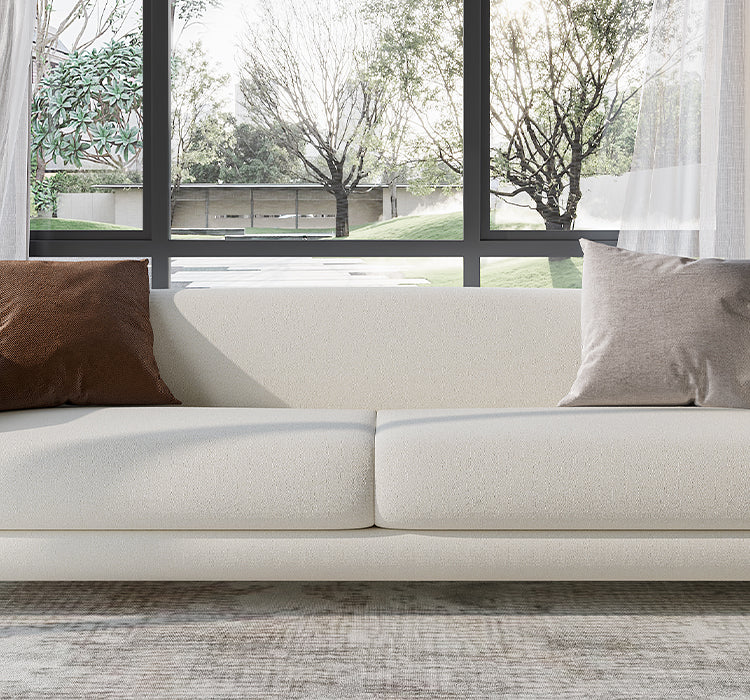 source: pinterest.com
Settlein Furniture speaks for its craftsmanship. The designs exude luxury, and their quality is evident to every viewer.
The concept behind Settlein Furniture was to assemble a team of skilled artisans and craftsmen capable of creating not only aesthetically pleasing furniture but also durable items. Settlein craftsmen diligently work on all home decor items, enhancing their appearance and ensuring longevity. 
Redefining Comfort
Settlein researchers invest meticulous effort into designing ergonomic sofas, beds, and chairs that provide relaxation to the user. Each furniture item is developed after a thorough analysis of its practicality and how user comfort can be optimized. 
Thoughtful upholstery enhances the furniture's comfort, significantly amplifying coziness. Settlein's bedroom and dining room furniture selections adhere to an elegant design philosophy, ensuring that each item is as comfortable as possible without compromising on style.
Unveiling the Product Range
Elegant Living Room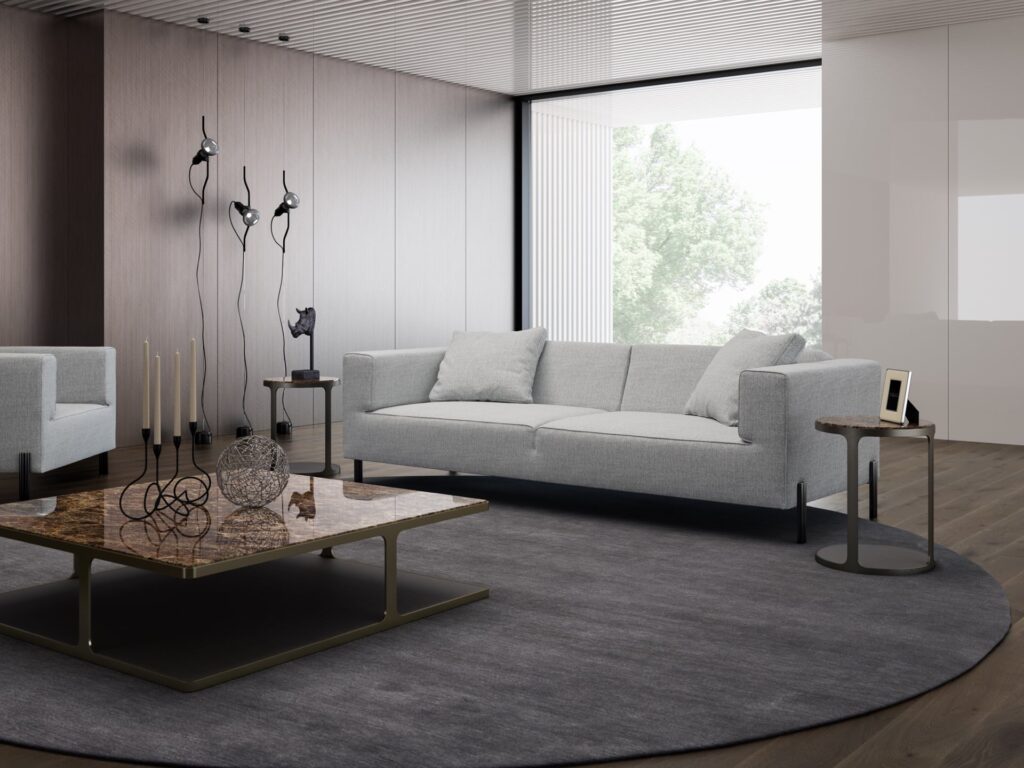 source: pinterest.com
If you're someone who loves a thematic living room, Settlein's range of living room furniture will undoubtedly captivate you. The furniture manufacturer provides a diverse array of living room sofas, recliners, sectionals, and more. Whether you're seeking the timeless charm of a classic Italian white lambskin sofa or the admiration-worthy design of the stylish Green 3D curved sofa, Settlein has it all. 
Each piece of furniture guarantees unparalleled comfort, and you'll notice the difference as soon as you use them. Settlein's furniture selection pays meticulous attention to detail, rendering them a flawless enhancement to your living space. 
Luckily, Settlein boasts an extensive range of options in recliners and individual sofas. You might consider the white armchair, the upholstered accent slipper, or even the brown braided low chair. The options are abundant, and exploring them is a step worth taking.
Delightful Dining
The impression your dining room leaves on visitors can be lasting; they observe the centerpiece table, the chairs, and every other furniture element in the room. Settlein's dining room collection boasts exquisite designs and styles that emanate luxury. 
With a broad spectrum of options, you can cater to your preference for uniqueness by selecting a sinister stone dining table paired with captivating upholstered dining chairs. Alternatively, if you lean towards the classic with an elegant touch, the walnut dining table accompanied by green leather dining chairs is a solid choice. 
Settlein's dining room furniture has the power to transform the entire ambiance of your dining area. The designs are thoughtfully intuitive, taking a practical approach. Settlein's dining room furniture come in various sizes and colors to accommodate every dining space. The chairs provide a comfortable, relaxing experience, complete with side armrests for added support. 
Beyond the dining table and chairs, you can also choose from a range of attractive dressers that complement your dining environment. A modern light wood dresser complements the walnut dining table beautifully. Alternatively, the 4-storage black dresser can lend a touch of gorgeousness to a grayscale theme.
Bedroom Bliss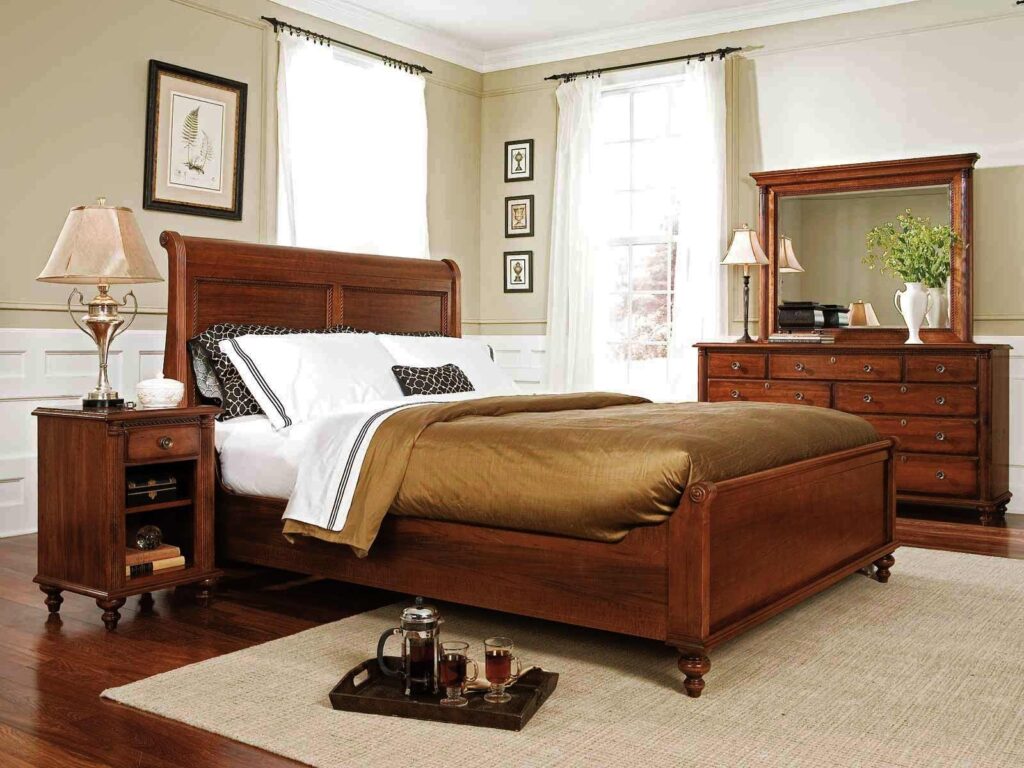 source: pinterest.com
If you're feeling bored with your room's decor, it's time to elevate it with Settlein's bedroom collection. Similar to their offerings for other living spaces, Settlein Furniture provides an extensive array of furniture choices for your bedroom. The central focus of Settlein's bedroom furniture lies in comfort. Each item adheres to a clever design philosophy, embodying a subtle aesthetic while delivering utmost comfort. 
Settlein's objective is to craft furniture that facilitates relaxation, allowing you to unwind and escape stress within a cozy ambiance. The beds are structured ergonomically to ensure a comfortable sleep. 
You can consider Settlein's white-brown bed and complement it with an orange upholstered sofa for a modern theme. Alternatively, a Traditional Light Walnut Wood Bed can provide a classic touch. Depending on your bed choice, you can also discover nightstands and dressers that harmonize with your bedroom's overall theme. 
For example, if you're going for a white-themed decor, the white lacquered dresser will exude opulence in the room. If you prefer a more vibrant design, the 2-Drawer Brown Makeup Vanity could be a good choice. In essence, it's accurate to describe Settlein as your ultimate destination for bedroom furniture.
Outdoor Oasis
Selecting outdoor furniture can often pose a challenge. While you desire stylish designs, they must also be resilient against changing weather conditions. The goal is to strike a balance between aesthetics and durability. Luckily, Settlein steps in to guide your choices. Settlein's outdoor furniture collection features appealing sofas and central tables that seamlessly complement your garden and balcony spaces. 
The core objective is to meticulously craft outdoor furniture with elegance to enhance their lifespan and reinforce their sturdiness. However, this commitment to durability doesn't come at the expense of style.
One of Settlein's most sought-after outdoor options is the Outdoor Wood Sofas set, comprising six pieces and a central table. The light wood color adds a sophisticated touch to your outdoor areas, creating an inviting atmosphere. More well-suited options for outdoors can also be explored on Settlein's official website.
Customization Choices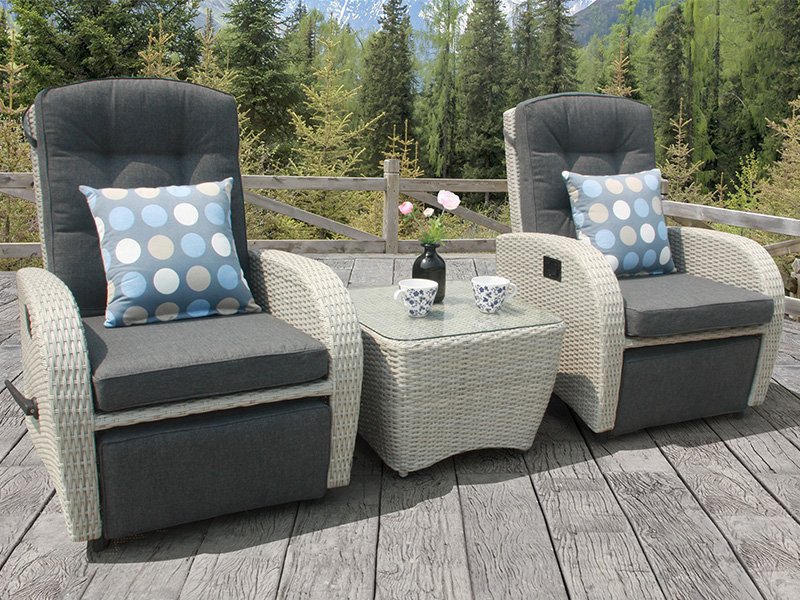 source: pinterest.com
Preferences in furniture selection can vary widely from person to person, and Settlein's approach is rooted in honoring individual taste and offering customers their preferred furniture style. Any customer can conveniently visit Settlein's website to place a custom order. 
Once you've provided the required information, the process begins. Customized Settlein furniture not only reflects your home inspirations but also maintains the signature quality and durability that Settlein is known for.
Modular Solutions
As times change, so do our tastes and furniture needs. Modular furniture steps in to address such situations. It consists of individual units that can be rearranged to enhance both aesthetics and functionality. Settlein Furniture also offers modular options. 
Certain sofas are designed in individual units that can be easily moved around your living spaces based on your requirements. Similarly, upholstered chairs are crafted to harmonize with various living spaces, allowing seamless movement between your bedroom, living room, and dining area. 
The brand has set an innovative precedent for others to follow. Moreover, their modular furniture alternatives promote sustainability and empower you to experiment with your home's style, unleashing your creativity.
Customer Testimonials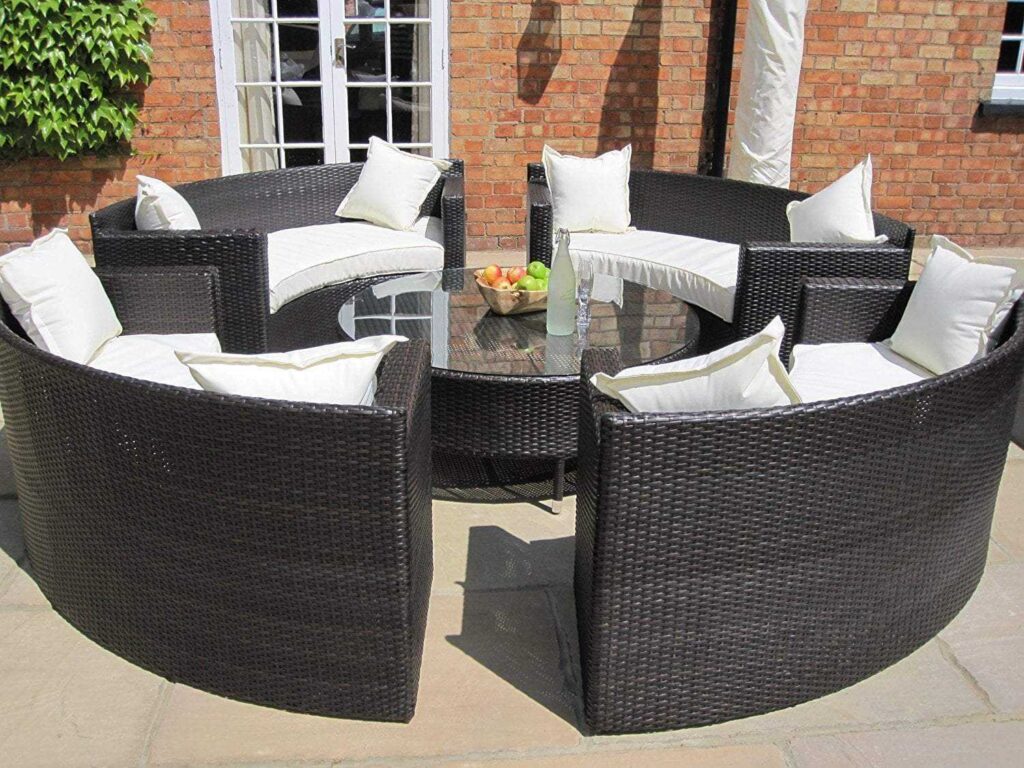 source: pinterest.com
Settlein has earned a special place in the hearts of customers, who have praised the remarkable style, comfort, and design of their furniture. Let's delve into a few customer insights regarding Settlein furniture.
"I couldn't be happier with the sofa I bought from Settlein. It's the perfect addition to my home. The design is modern and sleek, and the fabric is both soft and durable… I highly recommend their sofas for their quality and style."- Ren's Review about Modern Cloud White Lambswool Sofa
"This dining table is exactly what I was looking for! … The tabletop looks expensive and stylish and I couldn't be any happier!"– Eudora about Modern White Dining Table 
"My husband says it's mesmerizing. Fits my space perfectly. The doors slide smoothly. Overall amazing quality."– Faith about Black Floating TV Stand
How to Get Started?
Once you've made the decision to choose Settlein Furniture, all you need to do is visit Settlein.com. You can either select your favorite furniture directly from the home page or head to the collections page to explore the diverse range of furniture that Settlein Furniture offers. 
If you're uncertain about establishing a theme for your living space, you can explore the 'furniture sets' section.You can also arrange a call with Settlein's representatives to get valuable insights and recommendations tailored to your home. 
The website's user-friendly design and layout make navigation seamless, enabling anyone to move between pages and make informed choices. Settlein places a strong emphasis on user safety, ensuring that none of your card details are stored during the purchase. You can shop with peace of mind, free from concerns about potential data breaches or leaks.
Conclusion
Settlein has evolved into a comprehensive solution for all your furniture needs, catering to a wide range of customers. They have established a positive reputation through their exceptional craftsmanship, functional designs, and impressive customer support. The brand is committed to offering diversity and sustainability in their designs, resulting in furniture that boasts a unique style and seamlessly fits into modern homes. 
If you're seeking to elevate your home decor, Settlein is the ideal choice. Visit their official website to explore their offerings and acquire your favorite furniture at the best prices. Currently, there's an ongoing 50% sale on selected items, so make sure not to miss out on this fantastic deal!