Garden and balcony are those places where we do not spend a lot of time, but we want to spend some lonely time there. Whenever we are alone or we are with friends, these two places give us shelter. Do you want to have an open-air party with friends? Decorate the balcony or garden and you are good to go. Placing beautiful and adequate amounts of furniture in these places is something we always tend to forget. So here's a list of balcony and garden furniture for your beautiful house at the architecture designs.
Dining Set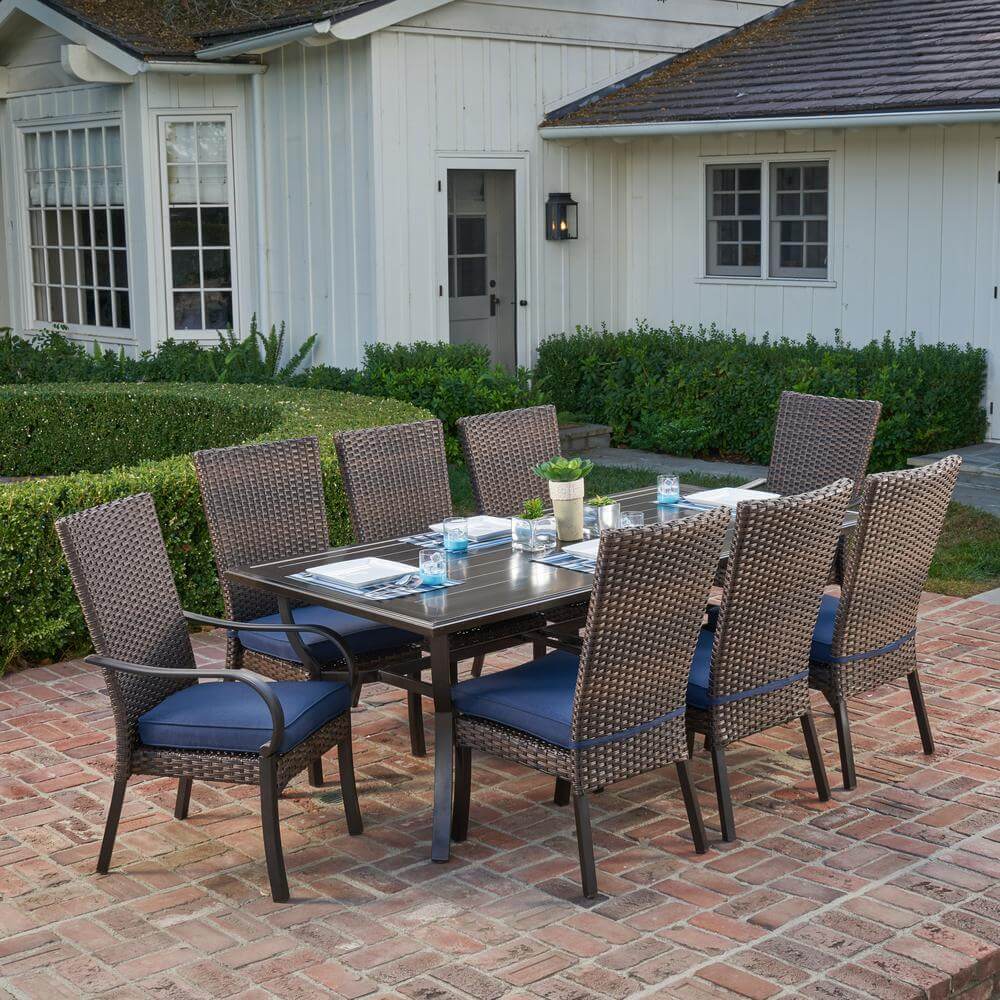 source: homedepot.com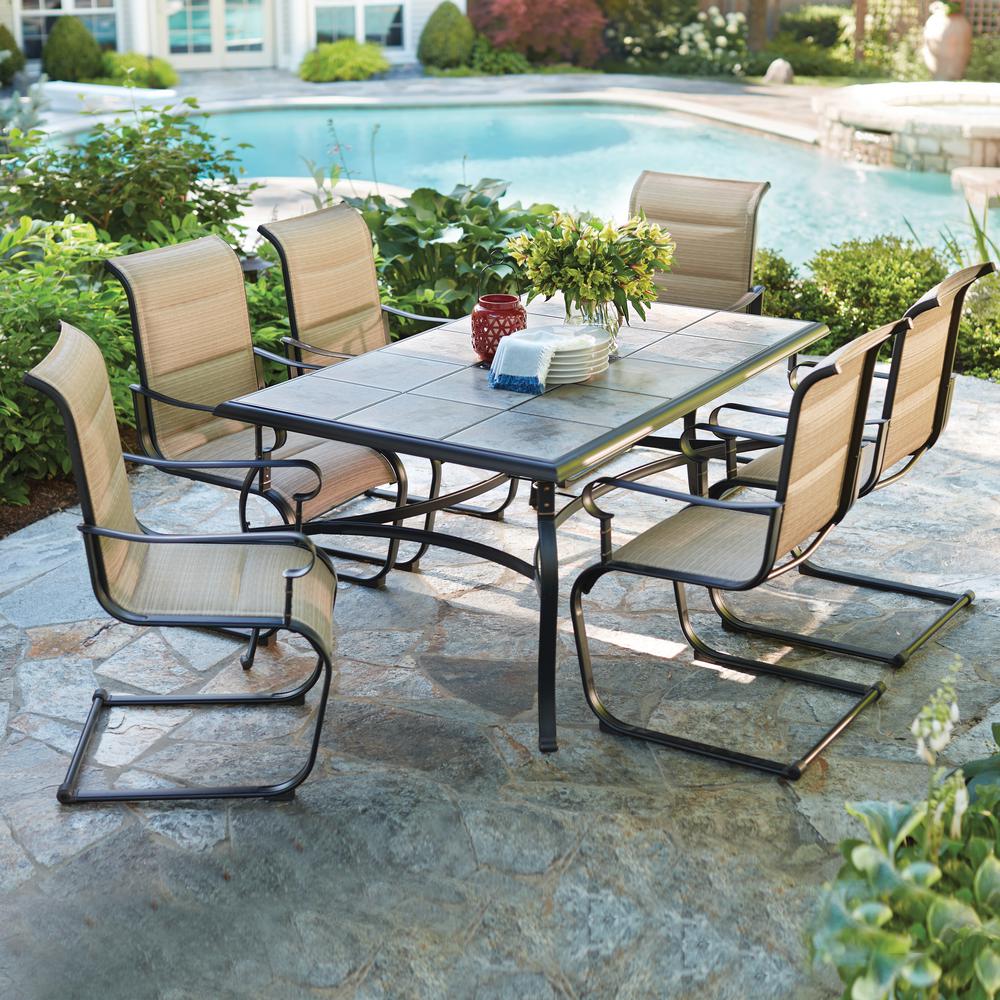 source: homedepot.com
Do you have a big house and a big fat family? Then this set up would be the best one for you. Here you will get an 8 chair set up for your friends and family. The wooden furniture with the mesh-like structure will be the best one for you. Next time when you are calling your friends and extended family for a Sunday brunch, this would be the perfect garden set up for you.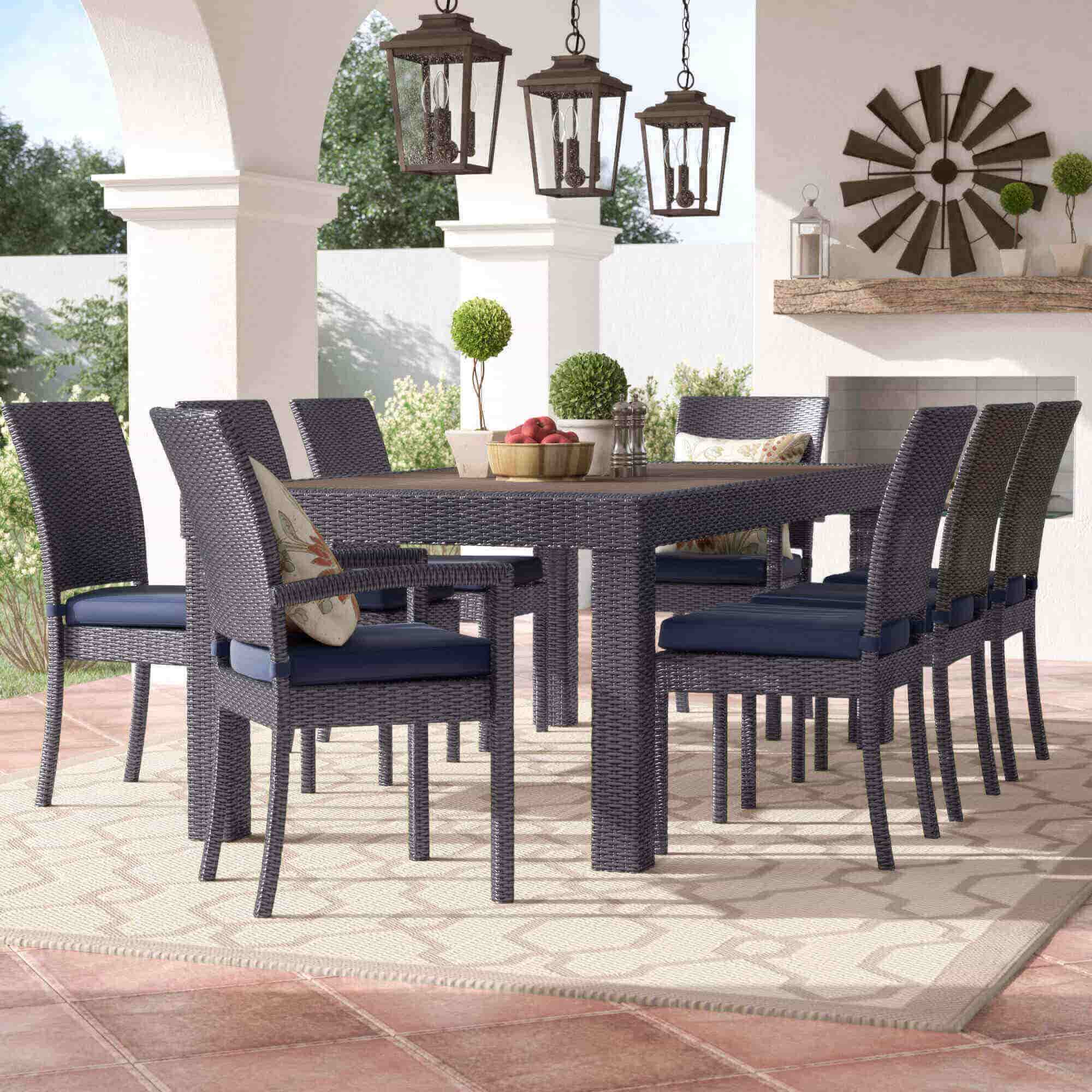 source: pinterest.com
Armchairs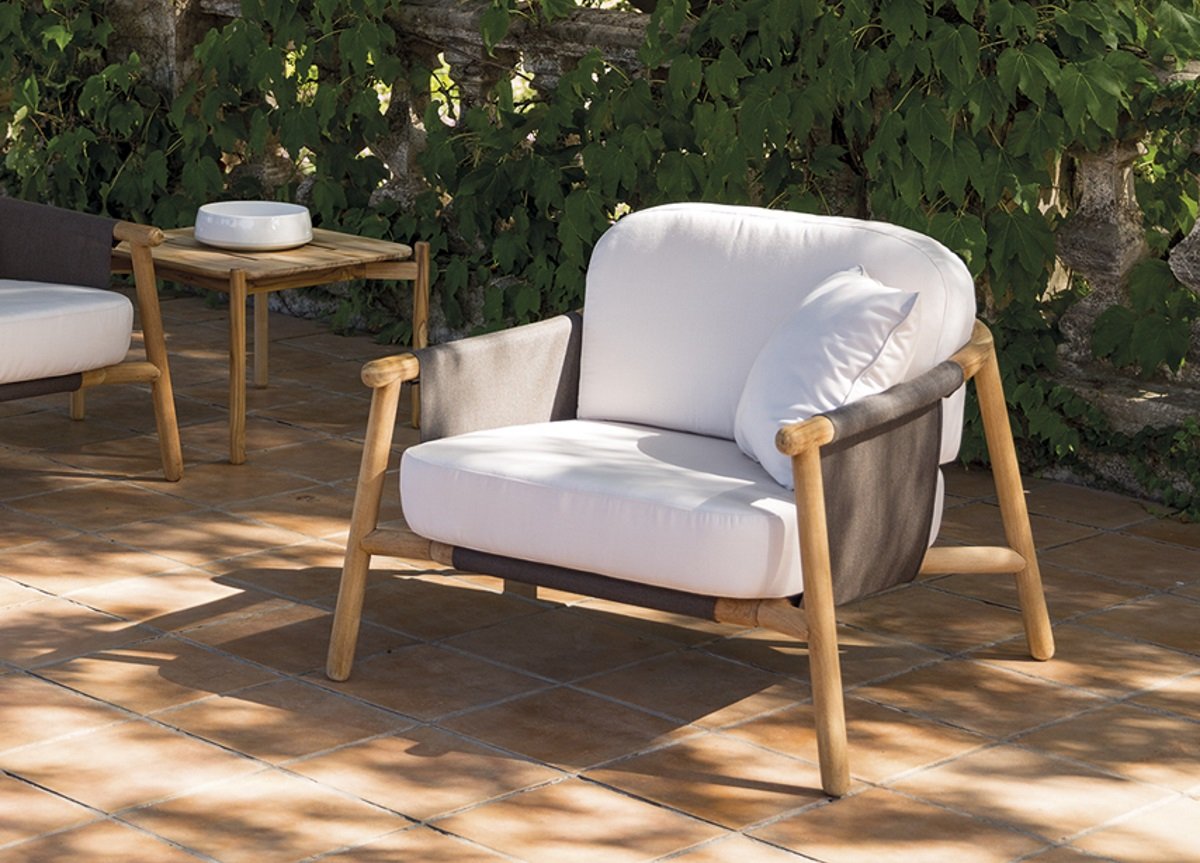 source: gomodern.co.uk
Next up we have a poolside arrangement for you. The chrome-finished contemporary side chairs are the best ones one can look for. If you want to have a poolside party with your friends, then nothing can beat this set up. The white color always brings the required warmth to your interiors. The best thing about this setup is that it is stylish yet affordable for anyone. This piece won't occupy a lot of space and on the other hand, can give you a wholesome feeling.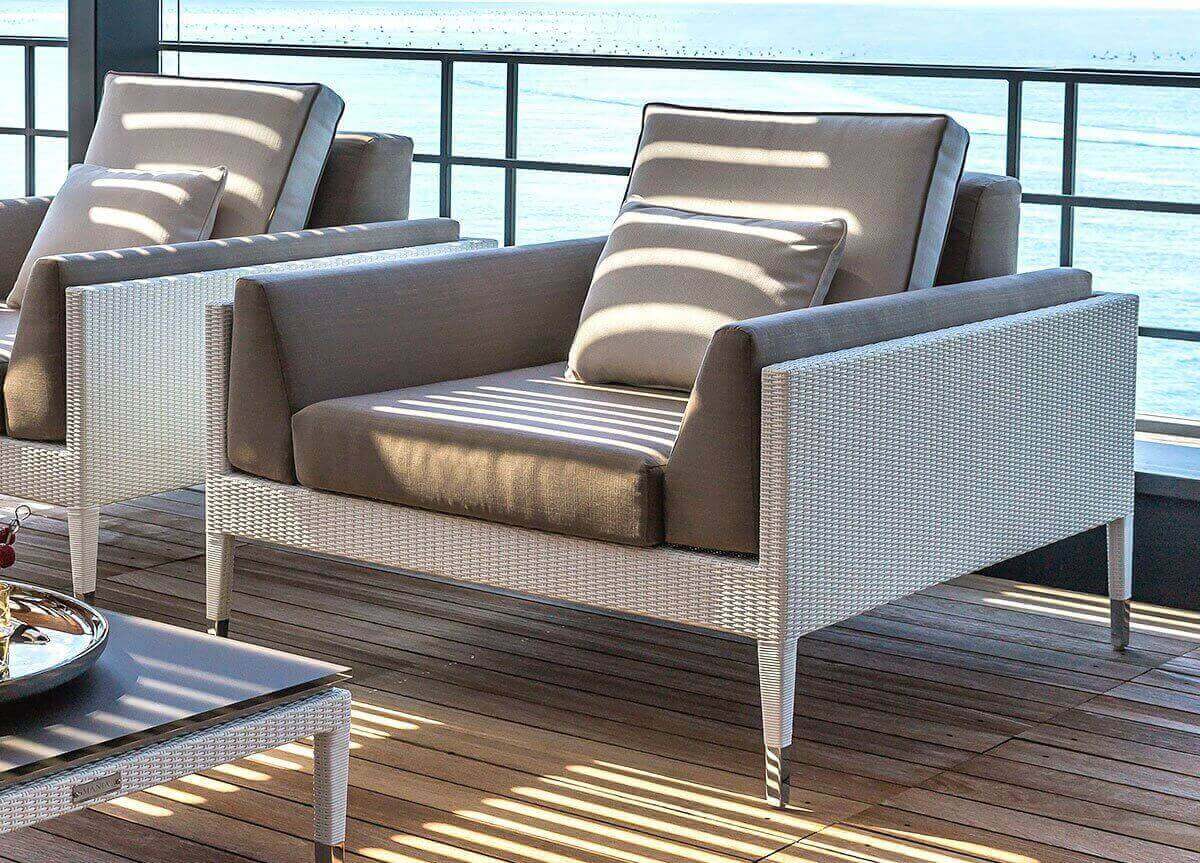 source: gomodern.co.uk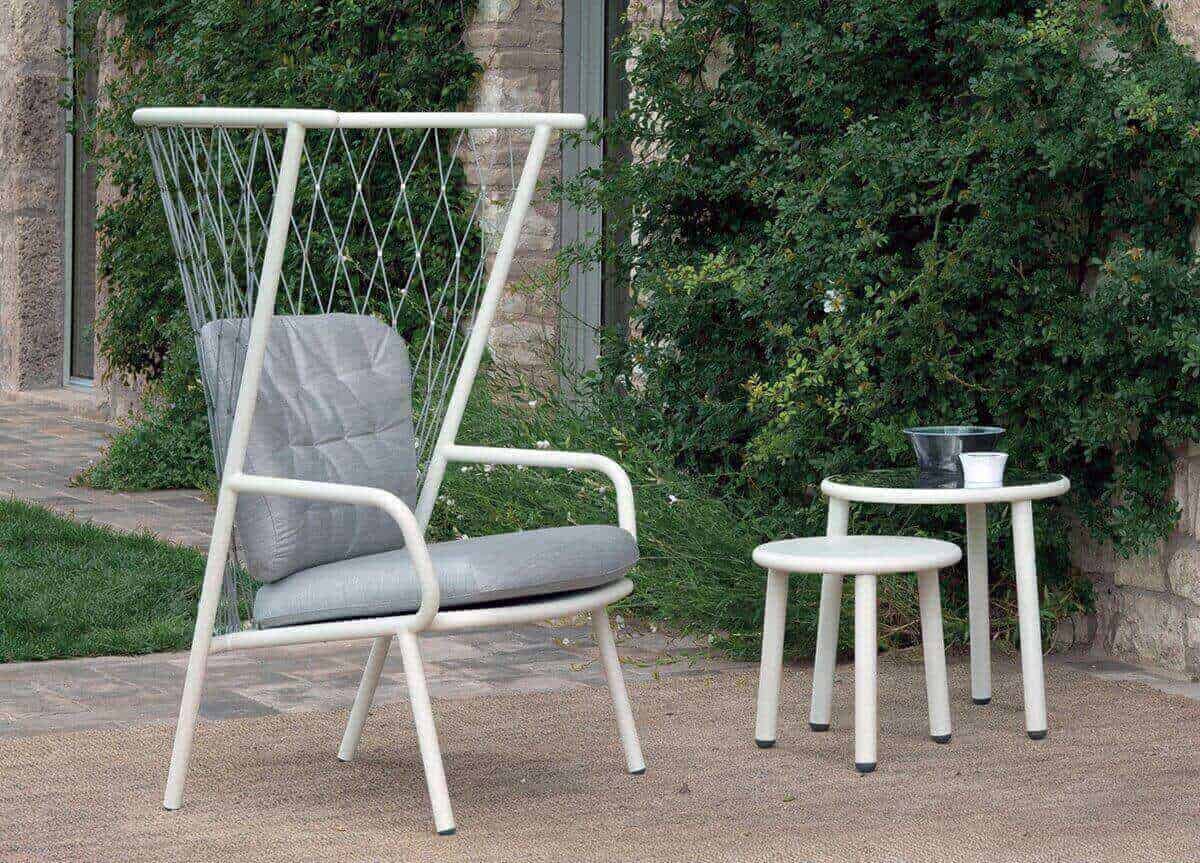 source: gomodern.co.uk
Garden chairs are available in plenty. You just need to make sure which one you may require for your home. You can get wooden chairs in the garden furniture segment of any popular furniture website. Here we have a perfect cushioned chair for your garden. The canopy under the seat is perfect and keeps the balance maintained. The white cushion gives the required amount of warmth to the interiors of the place properly.
Hammocks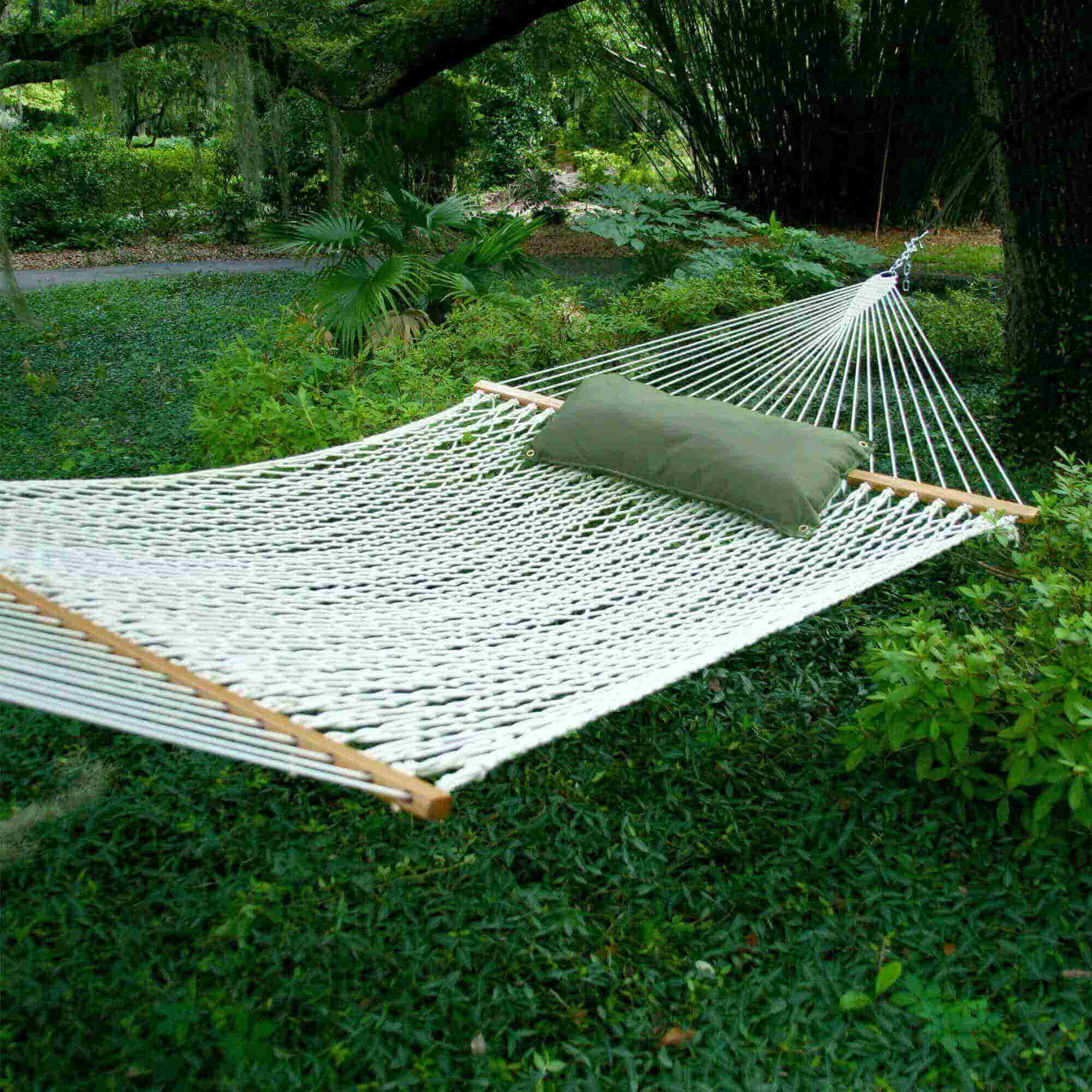 source: pawleysislandhammocks.com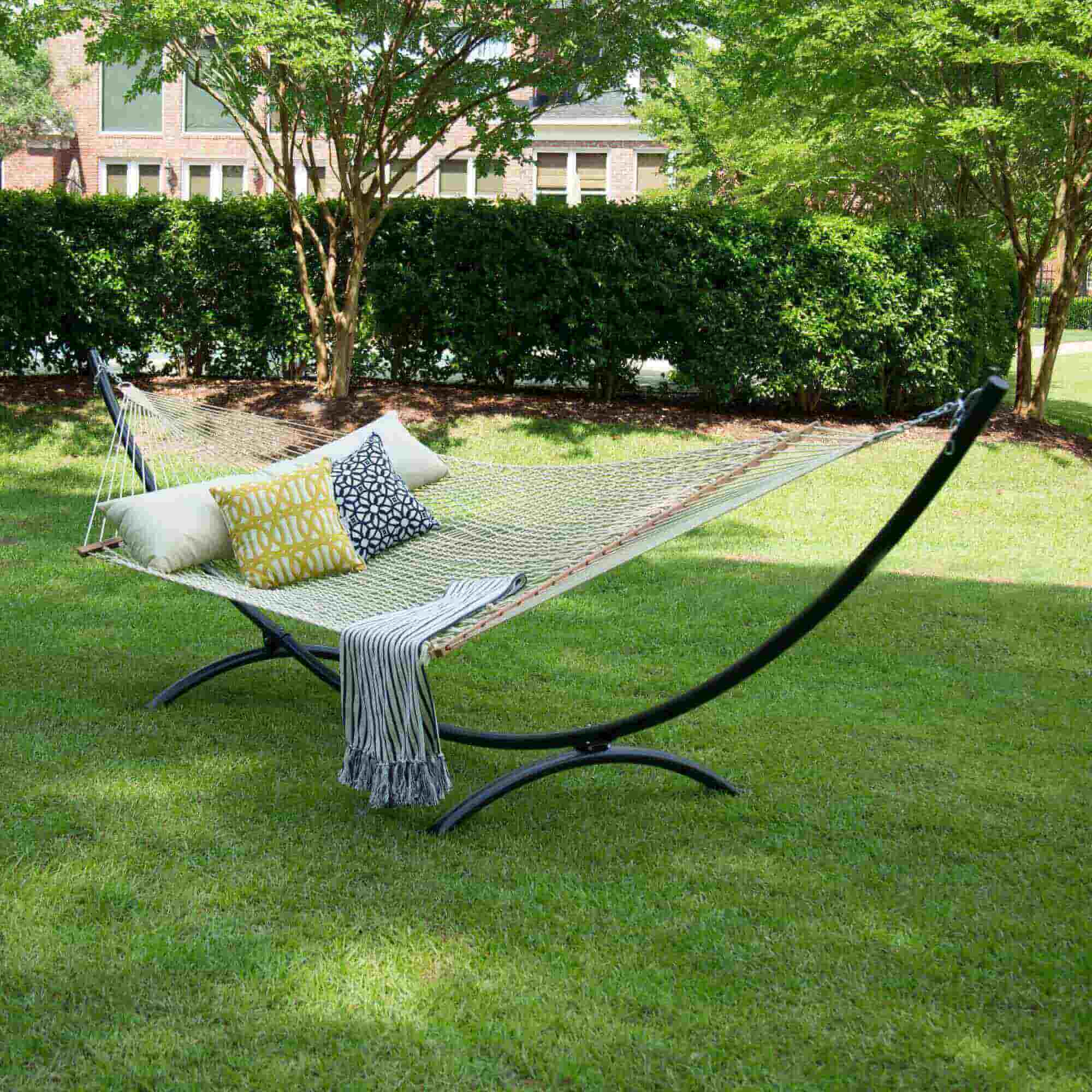 source: hatterashammocks.com
The mesh chairs are pretty popular these days. You can place them beside the indoor pool or can be placed on a seaside balcony as well. The brown-colored mesh chairs are perfect for any type of interior. The brown-colored cushion will complement the whole thing properly. The backrest also got cushions and gives you a wonderful feeling while sitting on it. The whole thing looks absolutely gorgeous and can be a centerpiece of any outdoor furniture set.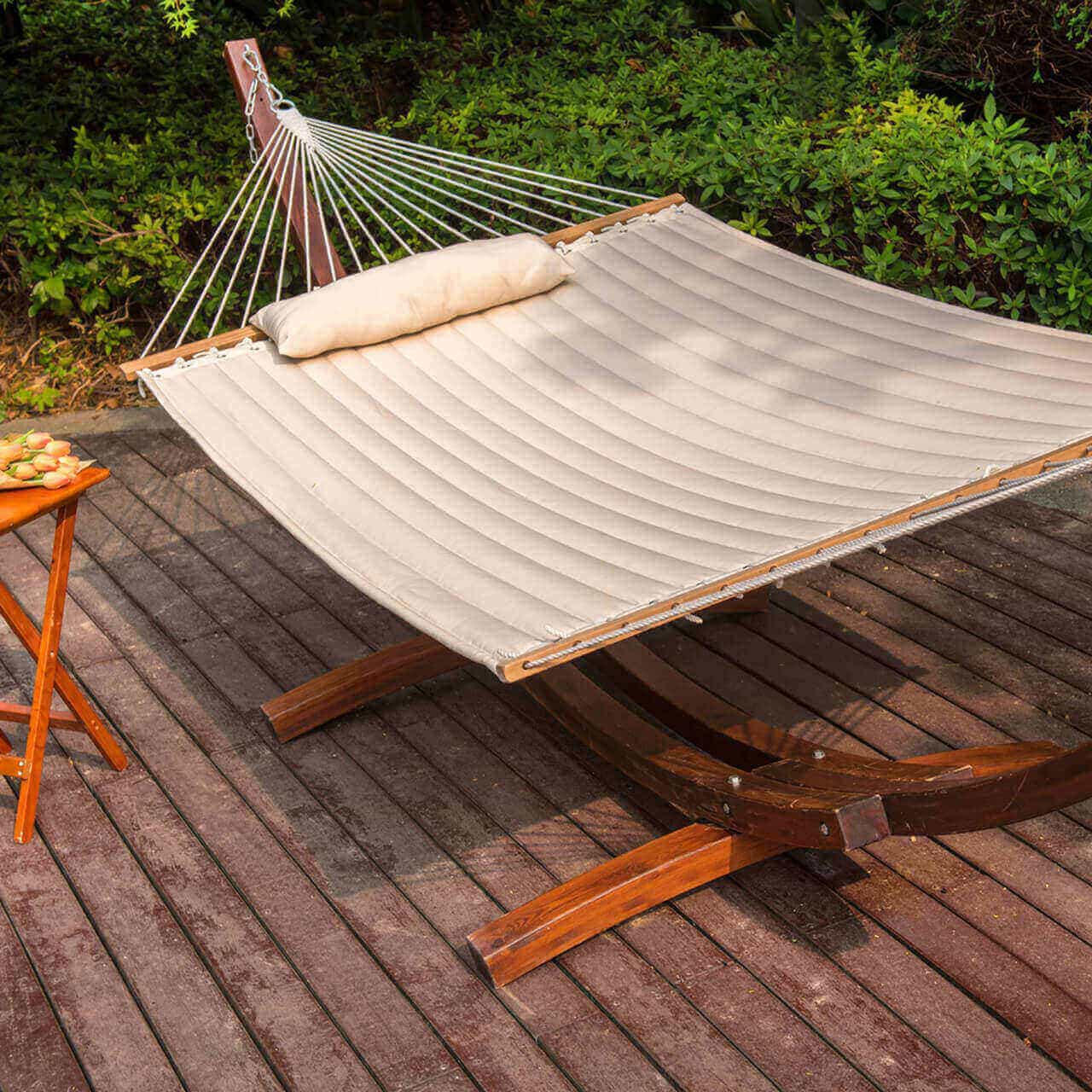 source: hatterashammocks.com
Sofa Set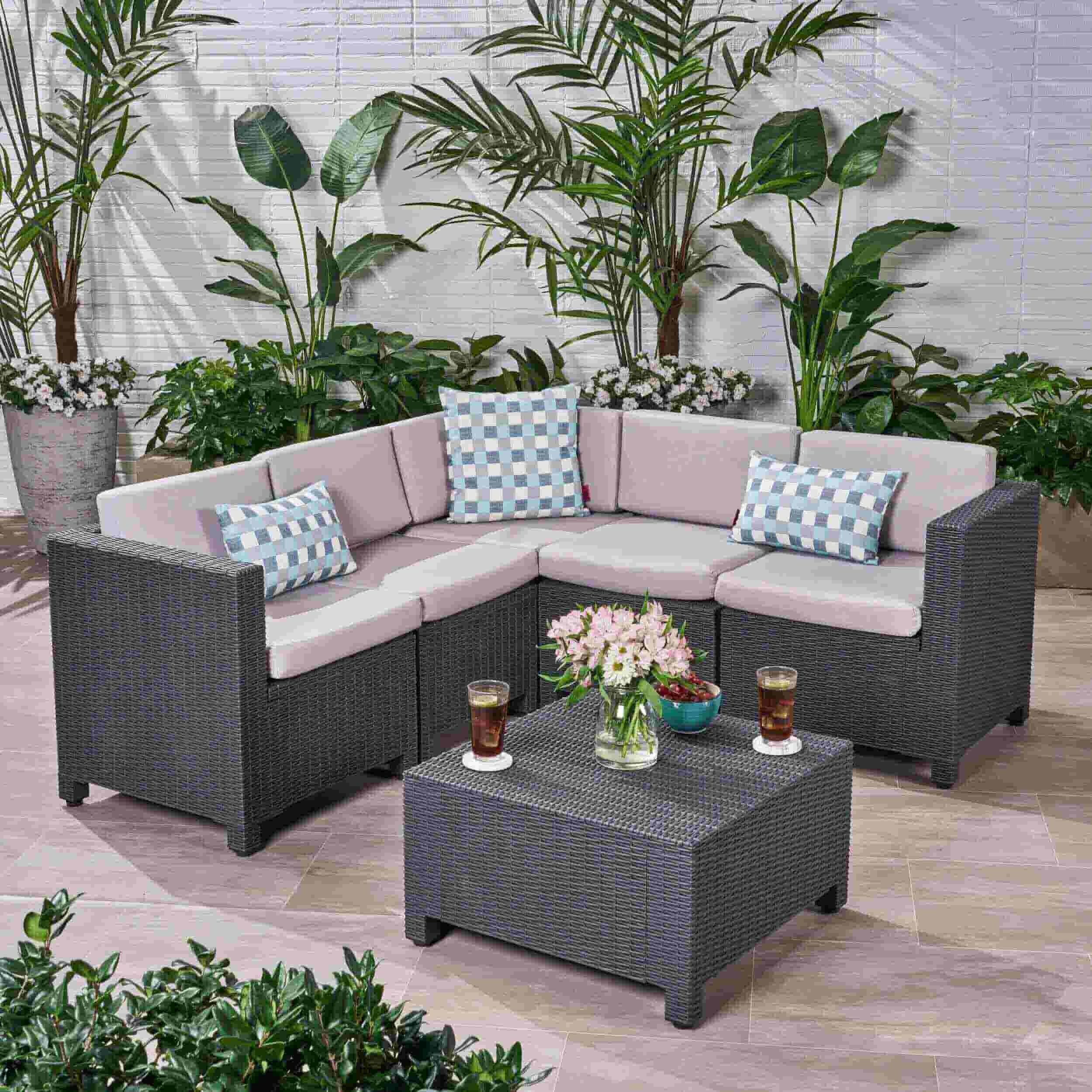 source: overstock.com
The next one is the perfect balcony furniture for you. The piped outline of the chair gives it an authentic call. The chair has a long backrest and it would give the whole design a wonderful finish. Mesh design will be there to complement the whole look of the chair. Now two stools will be placed in front of it. One of the stools is shorter than the other one and the whole setup is breathtakingly beautiful.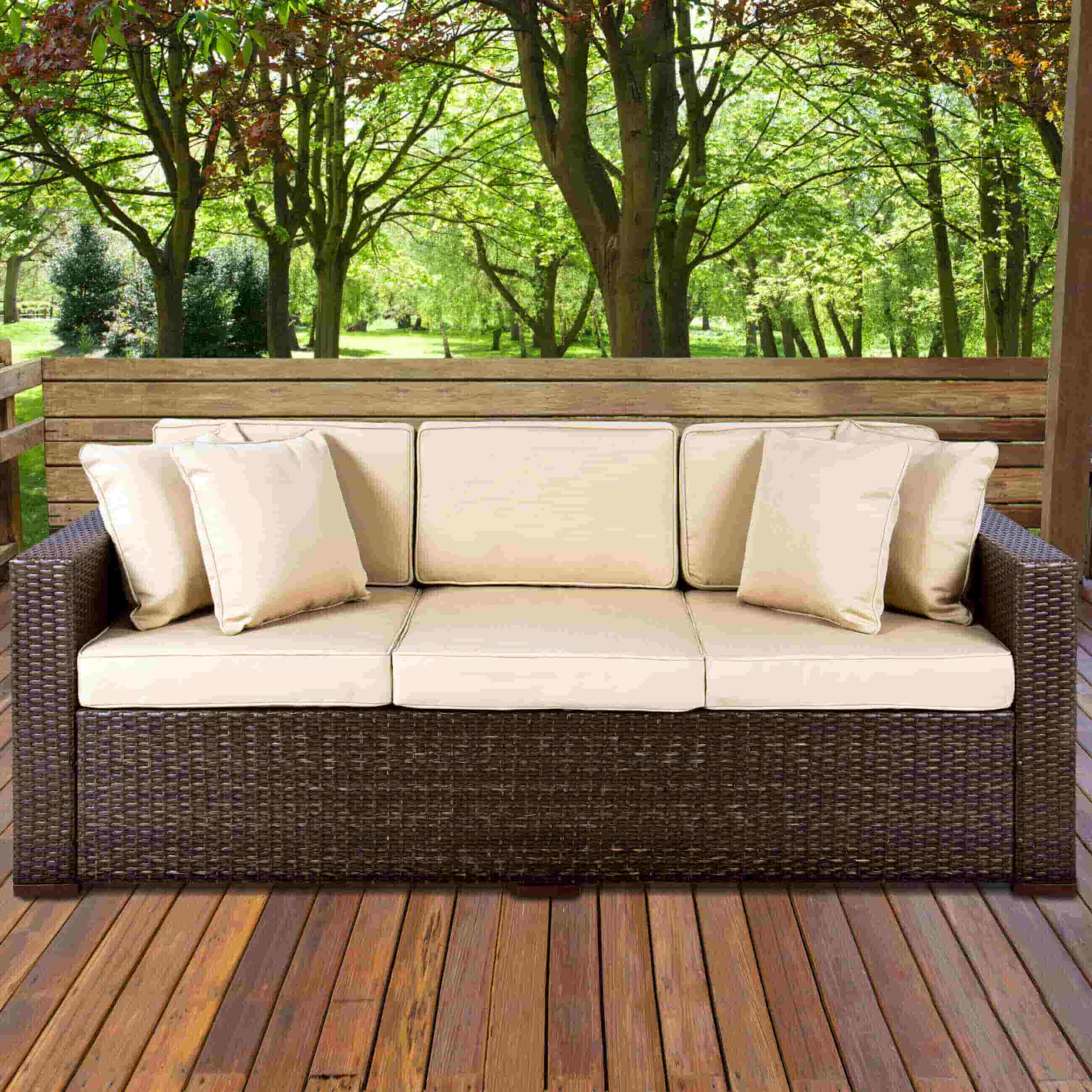 source: rakuten.com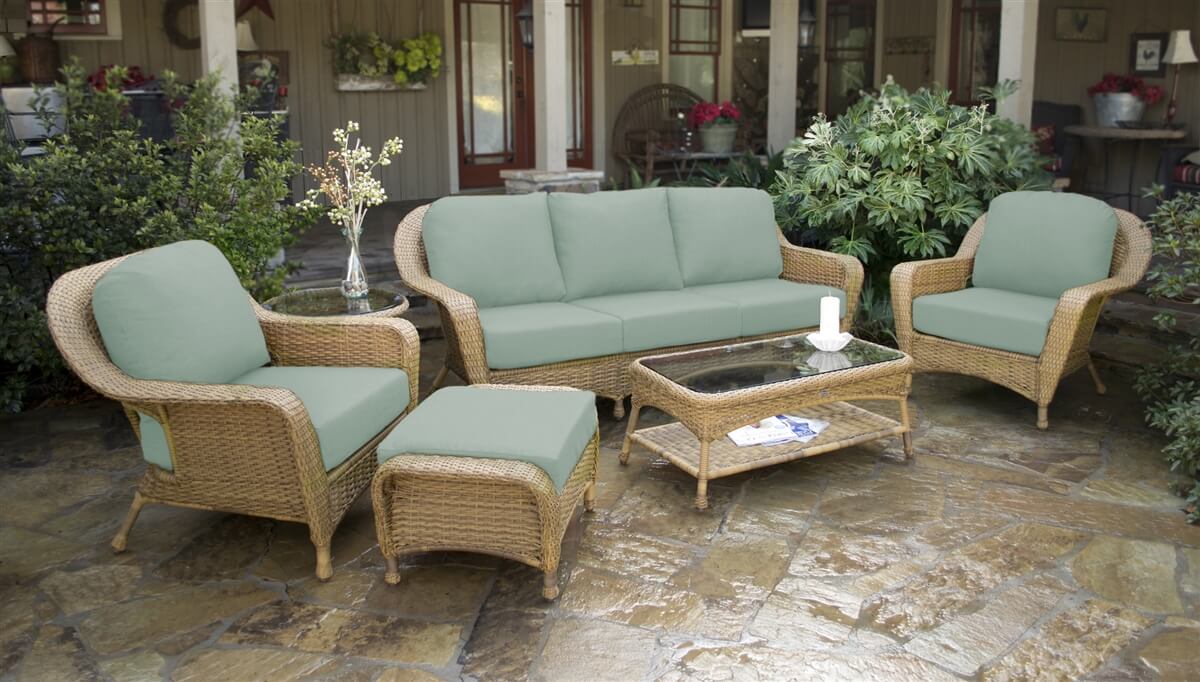 source: tortugaoutdoor.com
Who doesn't love hammocks? Beach holidays and every kind of holiday where you can spend some time out of the hotel or bungalow is incomplete without a sassy hammock. You can spend a lot of time here. You just need a book, a glass of wine or your favorite drink and you are good to go! If you are out on a solo trip, having a hammock would be a perfect thing for you. You should definitely bring a hammock along with you if you are going to a beachy place.
Swing Chair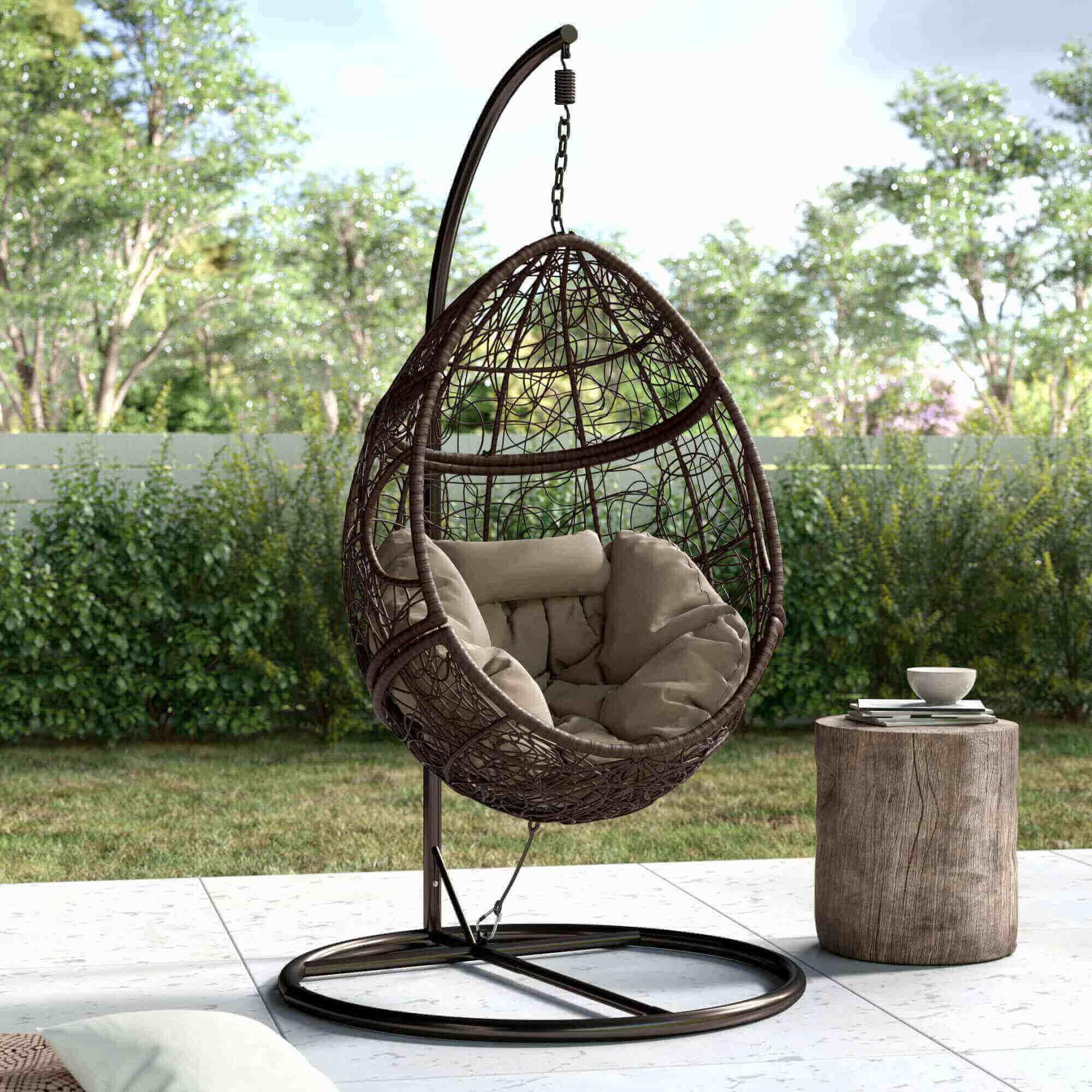 source: wayfair.ca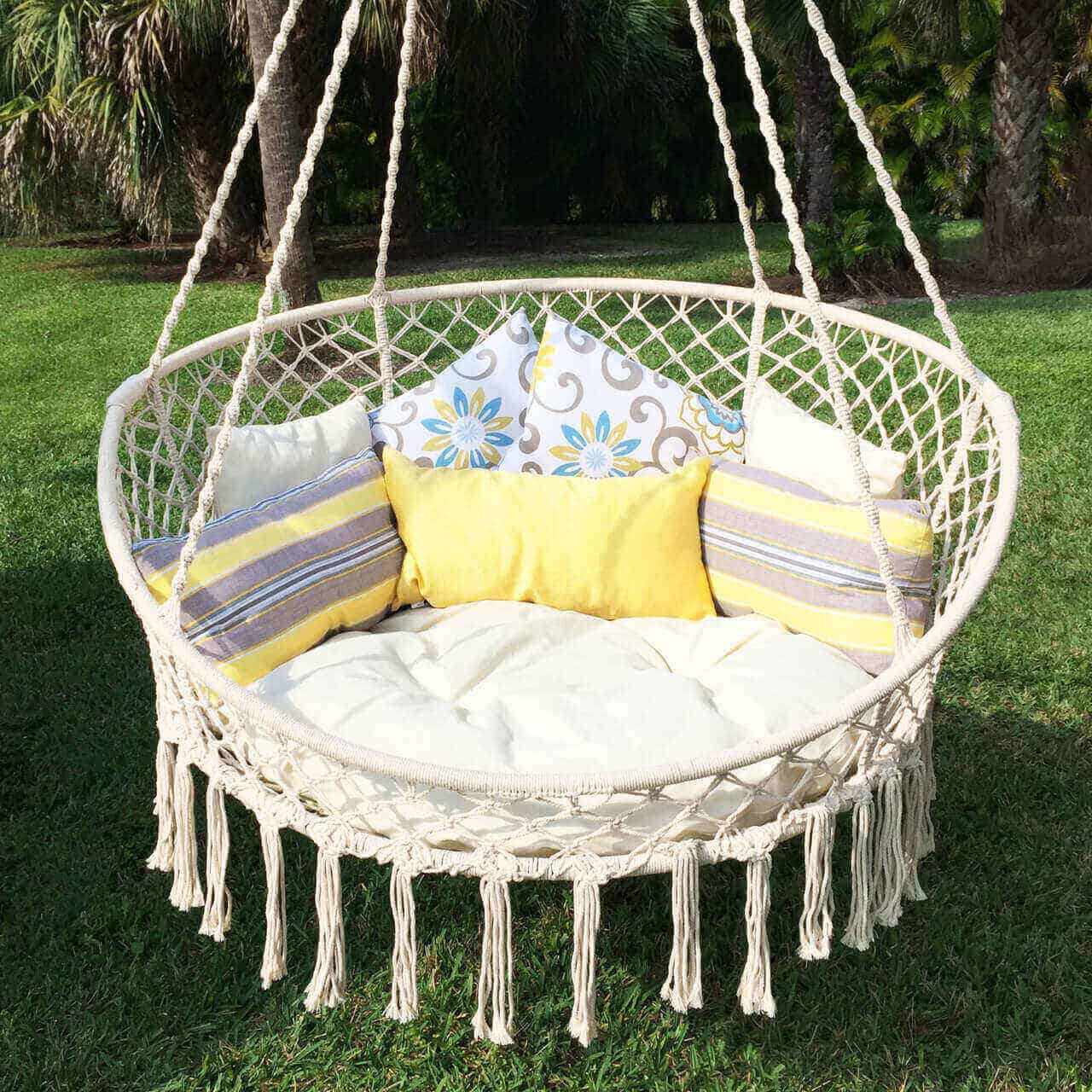 source: blisshammocks.com
Hanging egg chairs will be the next on this list of high-end furniture design. You would definitely love one of such pieces in your garden area. It gives you a space for yourself. You can cocoon yourself into the comfy chair with your favorite book along with you. Have a stool near you and place some snacks and drinks to munch on and sip. You would definitely make your Sunday an enjoyable day for yourself.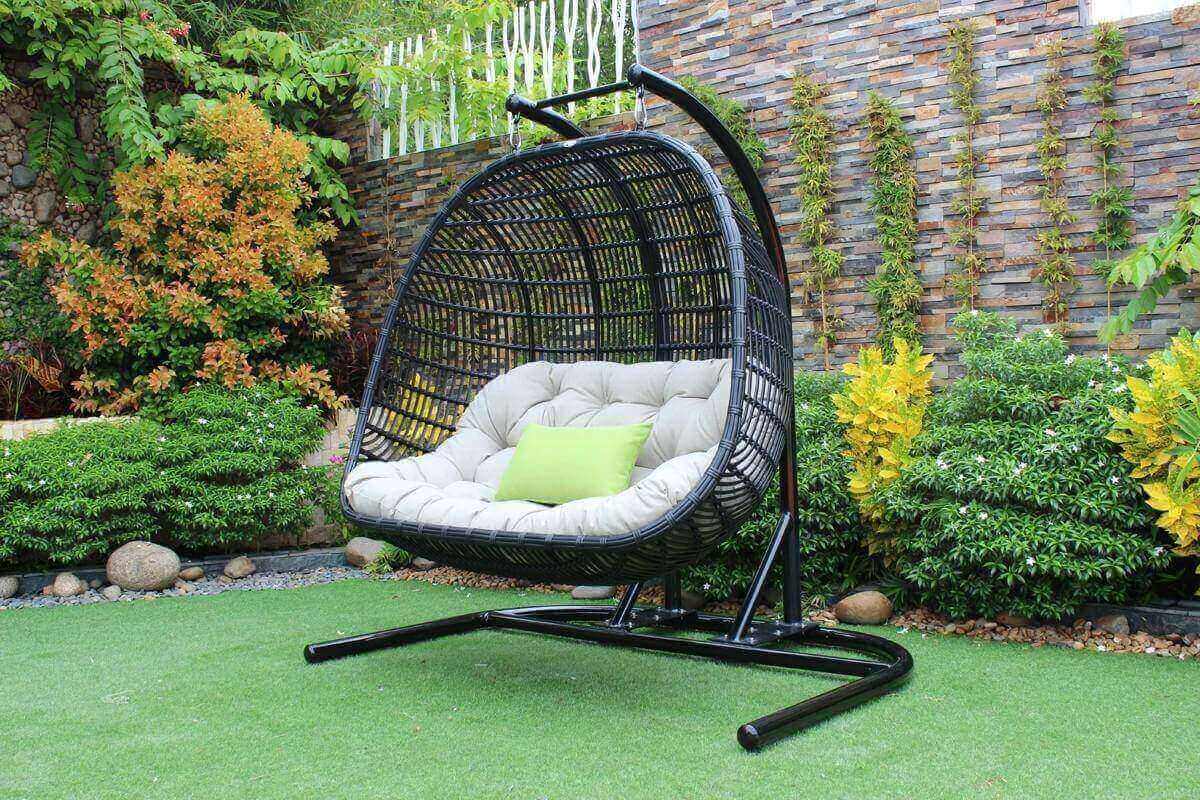 source: nyfurnitureoutlets.com
Wicker Furniture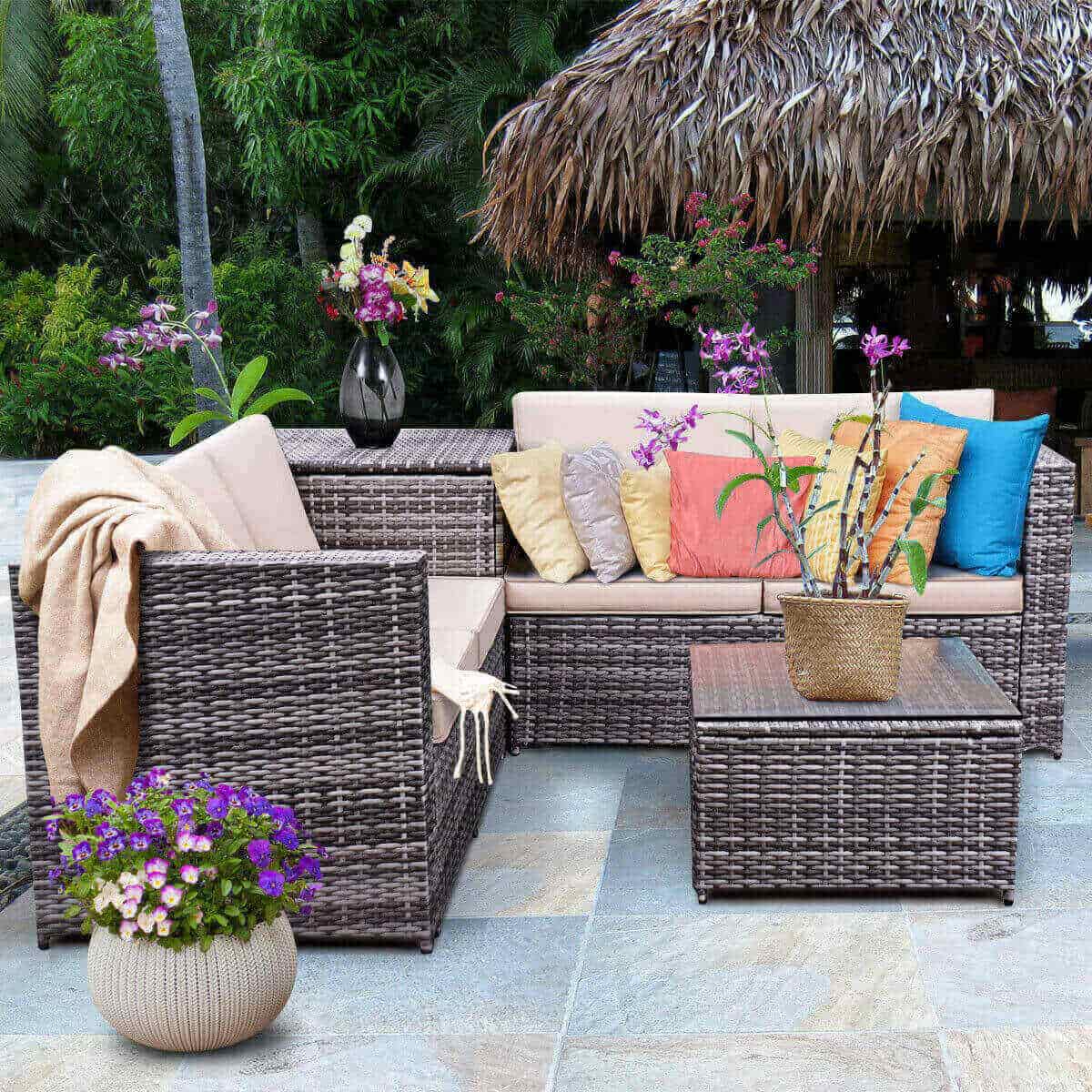 source: walmartimages.com
A sofa set for the garden would be a perfect piece if you have friends coming to your house at regular intervals. You need to put some side chairs with the same colored cushions, a center table and some other tits and bits of your choice. If you want to accommodate five to six people, then this should be your go-to set up.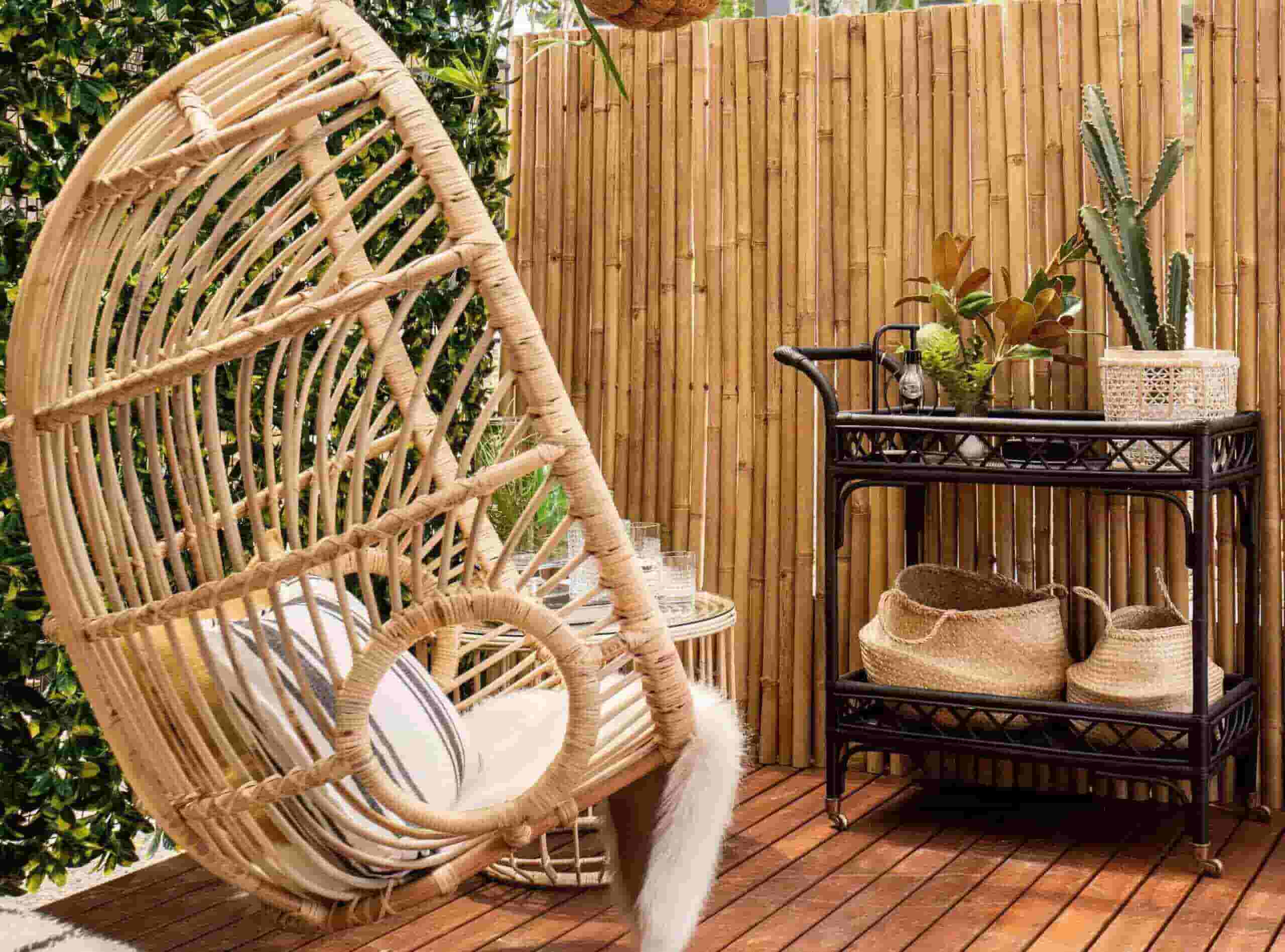 source: hausofrattan.com.au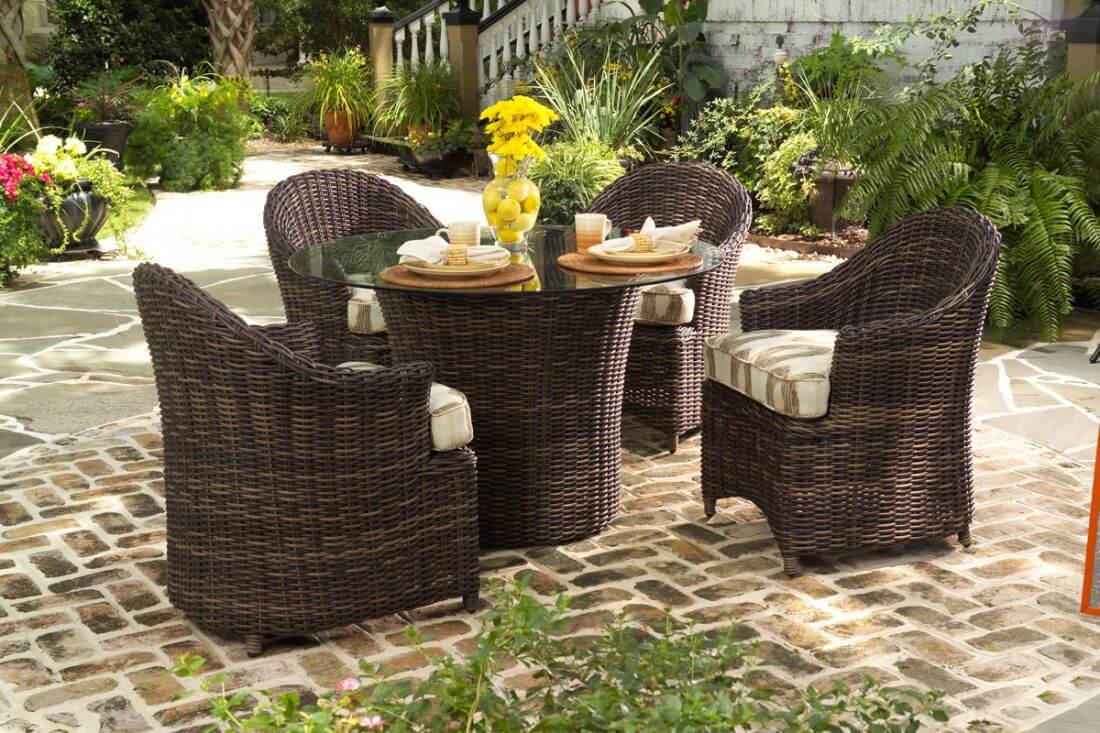 source: patioproductions.com