A renovated bathroom increases the value of your home, innovates its decor, and makes it more adaptable to your needs. Renovations are the ideal opportunity to make improvements that will benefit you and your family for many years to come. If you're going to spend money on bathroom remodelling, consider making one or more of these important adjustments to improve the space's practicality, storage, and comfort.
Here are brilliant bathroom remodelling ideas to help you with your project.
Small Textured Tiles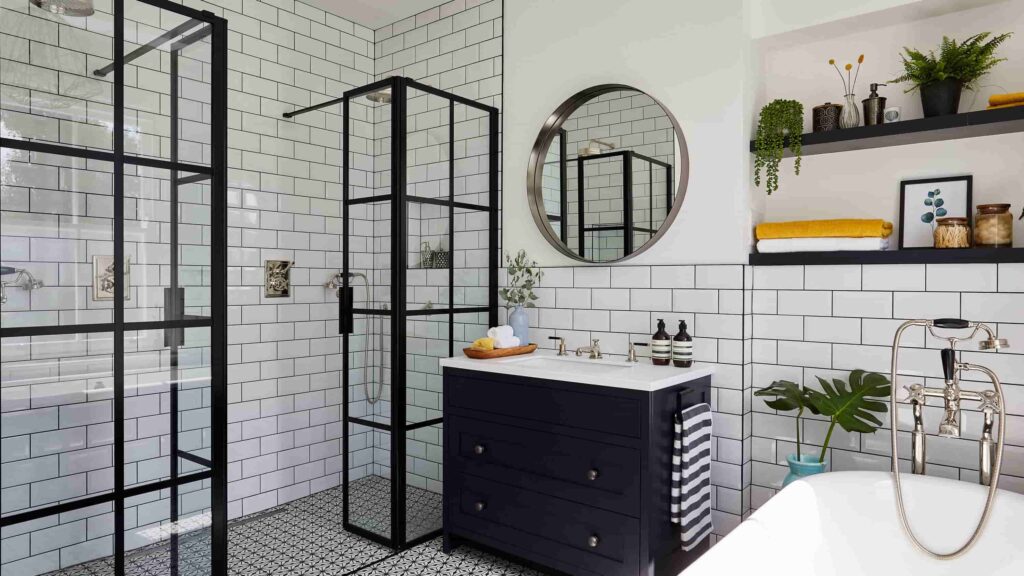 source: realhomes.com
During your bathroom remodel you'll have a variety of flooring, wall, and tile options. Your shower's floor tile will be the most important safety aspect. Select a textured, tiny shower tile. When the floor gets soapy and wet, the texture and extra grouting will keep your feet from slipping.
The majority of modern bathroom tiles are easy to clean, and the grouts are mould, humidity, and stain resistant. Porcelain tiles & ceramic are available in a variety of styles. For maximum visual impact, mix and match different patterns and colours, or go for a more subdued design for a more harmonised effect.
Attach Window
Even if you merely crack it open during or after a shower, adding a window to your shower will help to draw out humidity. A window will also bring natural light into the bathroom, which is both visually pleasant and secure. To allow water to drain, shower window sills should be tilted downward. For more privacy, utilise frosted glass.
Upgrade The Lightings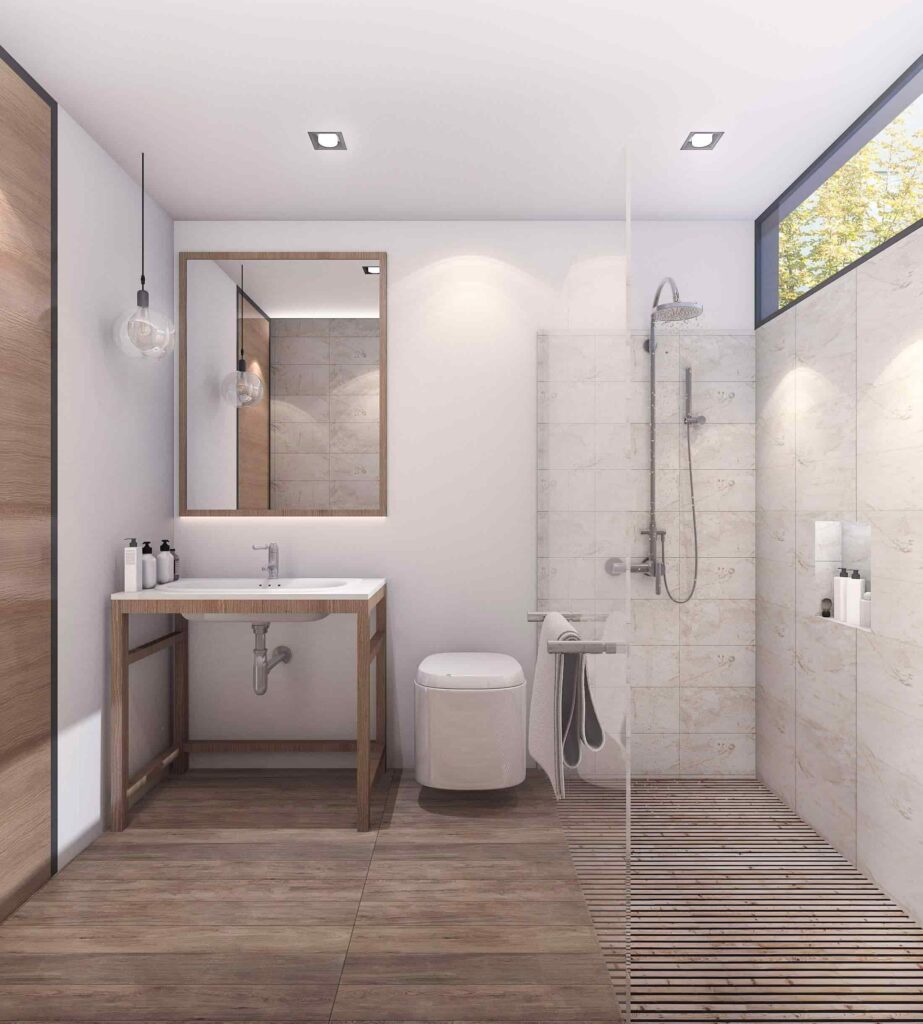 source: thespruce.com
Consider changing or adding to your existing lighting as you plan your bathroom remodel to improve the functionality and mood of the space. A dimmer for the main lights is a useful lighting improvement. If you enjoy taking long baths, you know that they aren't much fun under full artificial light. A dimmer allows you to create the perfect vibe
Optional Bathtub
A bathtub is not always required, especially if you rarely take baths. While some real estate specialists claim that a bathroom with a tub is more appealing to prospective buyers than one with only a shower, this is no longer the case for today's buyers.
Furthermore, if your home has another family bathroom with a tub or a tub/shower combo, there's no reason why your primary bathroom can't go without the tub in favour of a nice shower. Your primary focus should be how you intend to use your bathroom.
Stick To Small Bathtub
If you're planning a bathroom remodel, keep in mind that bigger isn't necessarily better. Once upon a time, oversized baths were all the rage. Today's bathrooms, on the other hand, have slimmer tubs. So, unless you want a huge tub in which to stretch out, there's no need to blow your funds on one. 
Install Medicine Cabinet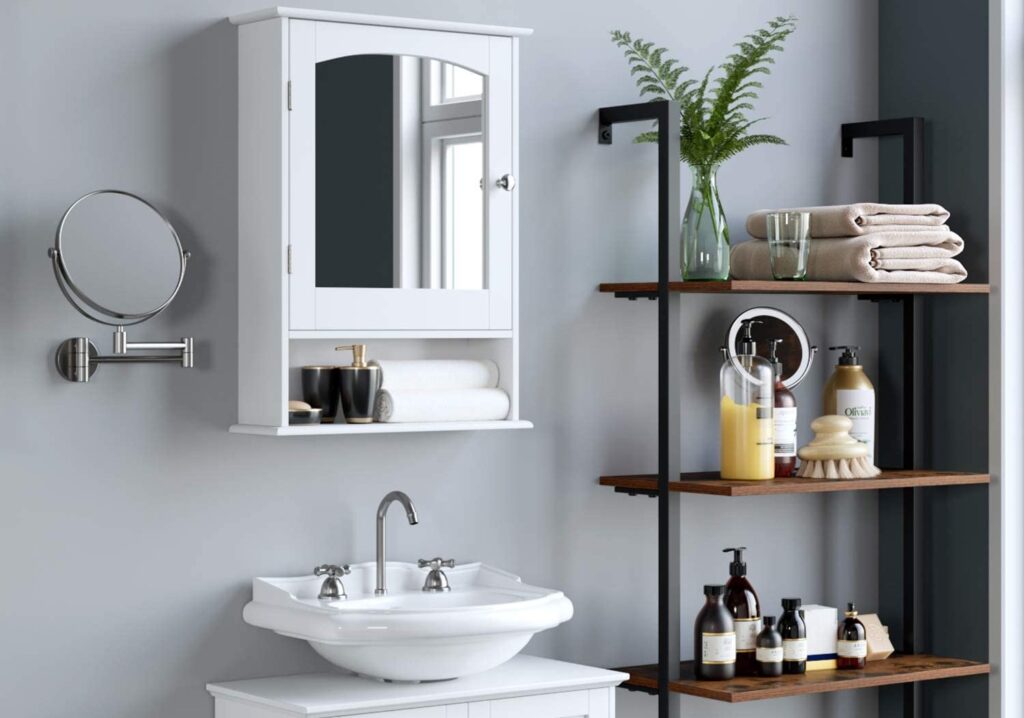 source: bobvila.com
A recessed medicine cabinet above the vanity provides more storage space while maintaining a streamlined appearance. In the grand scope of bathroom design, the extra wall framing job needed in recessing the cabinet normally does not cost much. It will allow you more space to lean over and use the sink than a cabinet sticking out from the wall. There will be fewer chances of hitting your head on the cabinet's edge.
Pick Low-Flow Hidden Tank
Hidden tank toilets, in which the water storage vessel is mounted inside the wall, have various advantages. They are worth thinking about, especially for small bathrooms, because the design can save space. Their clean appearance also complements modern and contemporary bathroom design. However, routine maintenance might be difficult because there is usually no instant access to the tank if the inner workings require care.Every time you flush, these models save water. They are a wise investment that will not only reduce your water cost but also raise the value of your home.
Selecting The Best Bathroom Tapware
Your bathroom tapware is just as important as your shower head and bathtub. When choosing the best design for tapware, experts at The Plumbing Store recommend comparing the benefits and disadvantages of each kind while finding out how frequently it will be used. Sensor taps and auto-stop taps are often used in public bathrooms than at home as it's great in saving water. If the people using the 
bathroom taps
 are frequent washers, then consider these two features when selecting the product.
Main Features in Neutral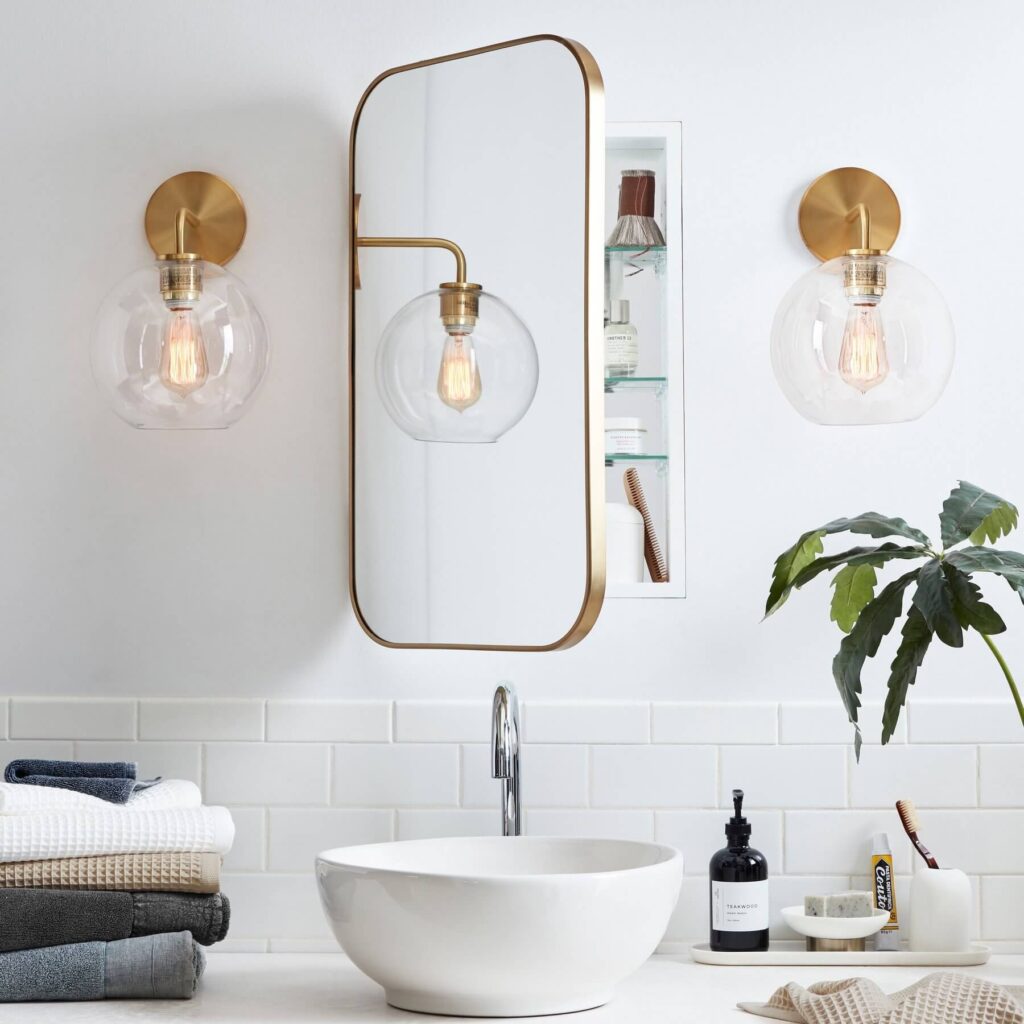 source: nytimes.com
When it comes to bathroom fixtures during a redesign, you'll have a lot of options. Of course, you should choose the fixtures that appeal to you the most. However, for the primary fixtures, such as the sink, toilet, shower, and tub, it is best to keep with neutral colours.
Bathroom design fads come and go swiftly. Large fixtures, on the other hand, might be costly and difficult to replace if you decide you no longer want them. Furthermore, a plainly dated bathroom might have a detrimental impact on the selling value of your home. Smaller fixtures and accessories that are easier to swap out when it's time for an upgrade can always provide some bolder aesthetic flair.
Don't Forget Countertop 
Bathroom countertops, like bathroom fixtures, come in a plethora of styles. When deciding on a countertop material, it's important to consider both appearance and utility.
Natural stone countertops, for example, are somewhat pricey, but they are also incredibly durable. They are also adaptable to a wide range of design styles. Many people like the aesthetic of marble countertops, however marble is porous and must be resealed on a regular basis. Laminate countertops are inexpensive, but they don't add much to the resale value of a home. Tiled countertops are very simple to instal, but the grout lines must be cleaned on a regular basis.
First, Ventilation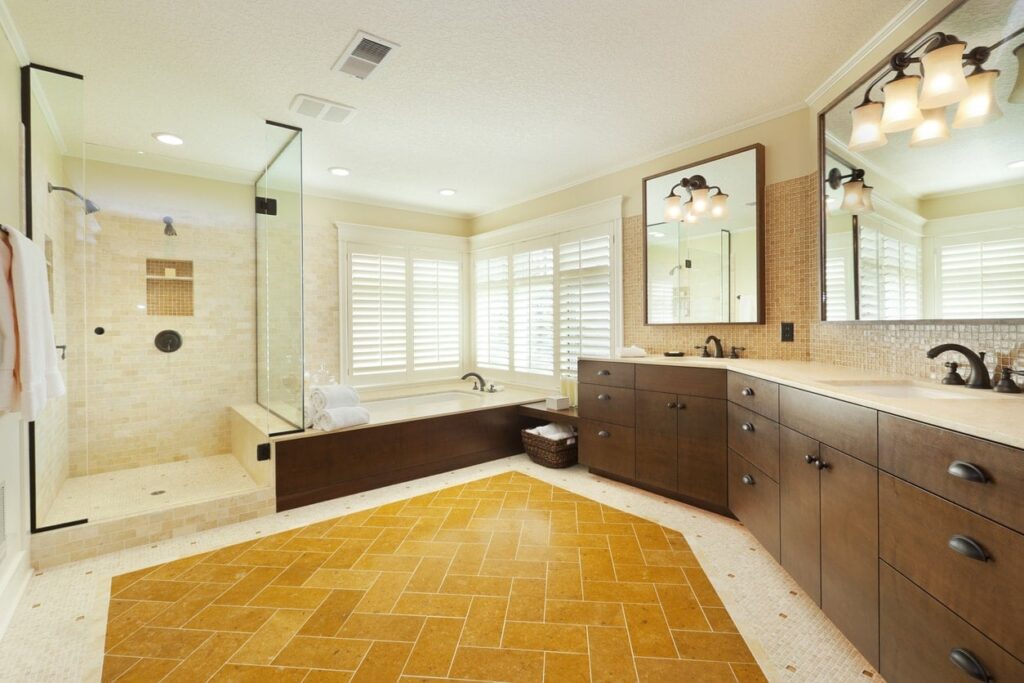 source: jacksonandsons.com
Ventilation isn't the most thrilling aspect of bathroom remodelling. Improving a poorly ventilated bathroom, on the other hand, should be a top priority.
Even if it isn't needed by code, a bathroom vent fan is an excellent addition. It will absorb moisture and odours, enhancing the air quality in the room. It will also aid in the prevention of mould and mildew growth. Furthermore, unlike a bathroom window, which you may not want to open during cold or stormy weather, you can use it every year.
Buy Accessories Wisely
When choosing the finishing touches for your new bathroom, make sure they all match to create a unified look. Choose towel bars in metallic finishes that complement your faucets, for example. Also, instead of an old plastic soap dispenser that would look dingy against your fresh new stone countertop, consider spending on a little more expensive soap dispenser.
Also, don't overcrowd your new bathroom with accessories all at once. Try living with only the necessities for a few days to see what you really need in the space. Then, you can select goods that are appropriate for both your design choices and your lifestyle.