A damaged roof is a potential threat to your family and a liability to your most important investment – your property. Once you notice leaks, cracks, and other signs of damage, you should schedule a professional home inspection as soon as possible.
Roof replacement may be costly, but it's worth it in the long run. There are also several things to consider when replacing a roof; from the choice of material, paperwork to choosing the right contractor. All these factors will determine the success of your roof renovation project. 
 Some homeowners may choose to go DIY with simple roof repairs. But, replacing the entire roof is a lot more complicated. And while there are several self-help guides or "roofing for dummies" manuals, you always want to hire a professional roofing company. Below is how to roof a house step by step:
Pick a Roofing Contractor 
source: trudelandsons.com
A successful roof repair or replacement project begins with inspecting for damages. And it extends to installation and final inspection. Working with a roofing contractor from start to completion will help you avoid costly mistakes.  
 If your roof suffered hail or storm damage, the contractor would help you make a home insurance claim. That way, you'll have a clear record with an accurate mention of the repair cost. This minimizes the chances of delayed compensation. 
Your roofing contractor will also help you choose the suitable material from the many roof types. Materials such as asphalt shingles are cost-effective but may not last more than 30 years. Others like architectural shingles are a bit costly. But they come with improved durability, better curb appeal, and a longer warranty. 
Some options such as concrete, slate, and clay tiles are among the most expensive roofing materials. Thanks to their durability, visual appeal, and life expectancies of 100 plus years.  
Removing the Old Roof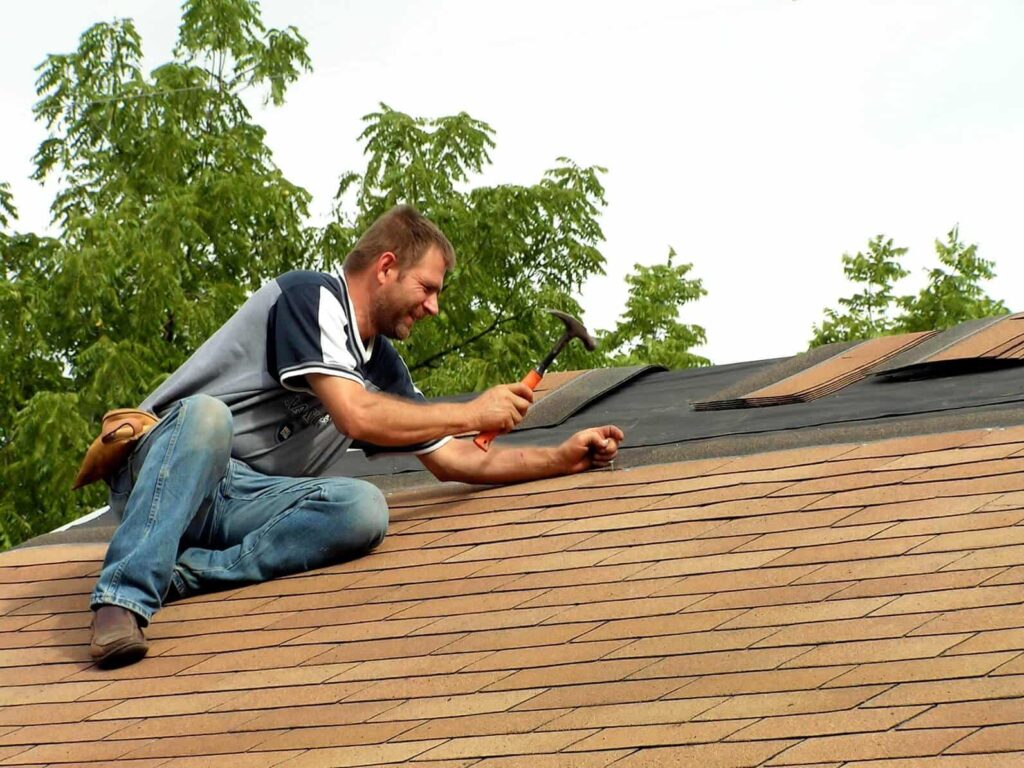 source: daviscontracting.org
 Once the inspection is over and you've chosen the perfect roofing material, what follows is to remove the old roof shingles. This process is tedious, and it demands the right set of skills and equipment. Going DIY could increase the chances of causing further damage to the roof. Or, even worse, hurting yourself. 
 After removing the roof, your contractor will inspect the wood decking. That is, for rot, leaks, and other potential issues. Sometimes, your contractor may layer a new roof on top of the existing one. That is often the case when installing a metal roof over asphalt shingles. That said, regulations might have changed in your area. The best thing to do is consult the local building and roofing codes.  
 For roofs removed before installation, plenty of nails may end up on the driveway or lawn area. These nails could cause flat tires or injuries. So it's best to talk to your contractor about how they will get rid of them. 
Roof Surface Preparation and Installation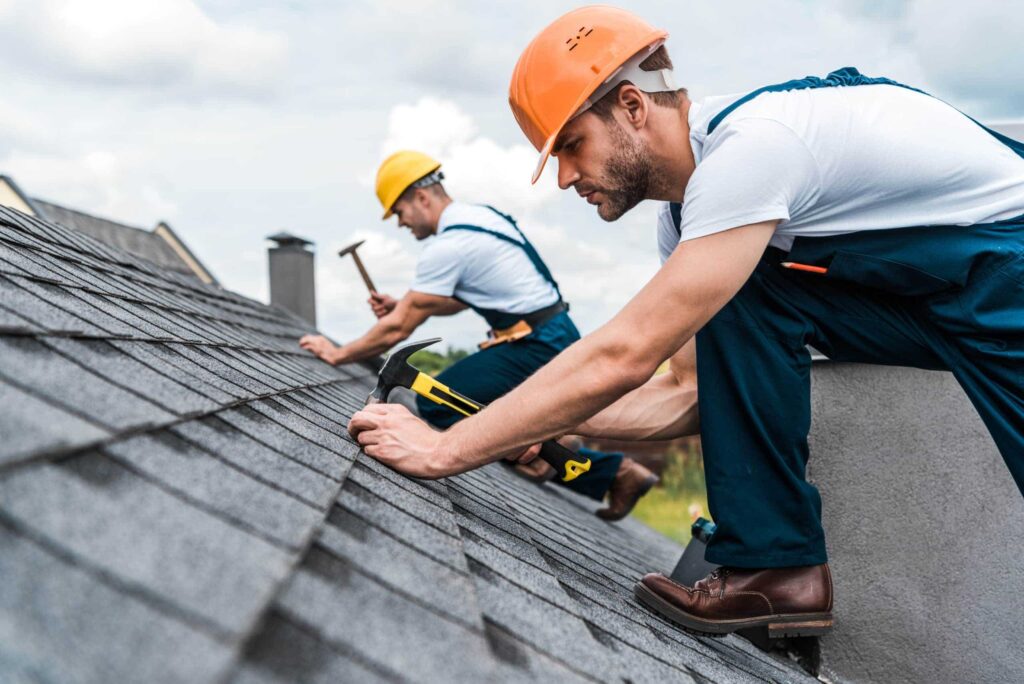 source: firstamericanroofing.com
 Before installing a new roof, it's necessary to prepare the surface in advance. When installing new shingles, preparation will need to be thorough. This helps avoid cracks or blistering years down the line. Two of the common roof surface preparation techniques include:
Drip-edge installation.

This is a non-corrosive metal that's fixed to the roof edges. It helps prevent leaks and damage to the decking. Proper installation of the drip edge is critical to the health of your new roof.
Underlayment installation.

This is a waterproof material placed between the roofing material and the wood decking. The material prevents water leaks, which could cause damage to the roof surface.
Roof preparation is a common practice. But how to prep a roof for shingles isn't the same for tile roofs or metal roofing. During the installation process, some materials are more fragile than others. Hence it takes proper care to avoid unnecessary damage. Options such as slate and tiles are delicate, and your contractor should be extra careful.  
Once the installation is over, your contractor will do a thorough cleanup of leftover debris before the final inspection. The latter will ensure there are no installation mistakes. And that the new roof will protect you and your family throughout its lifespan. 
Take Action Today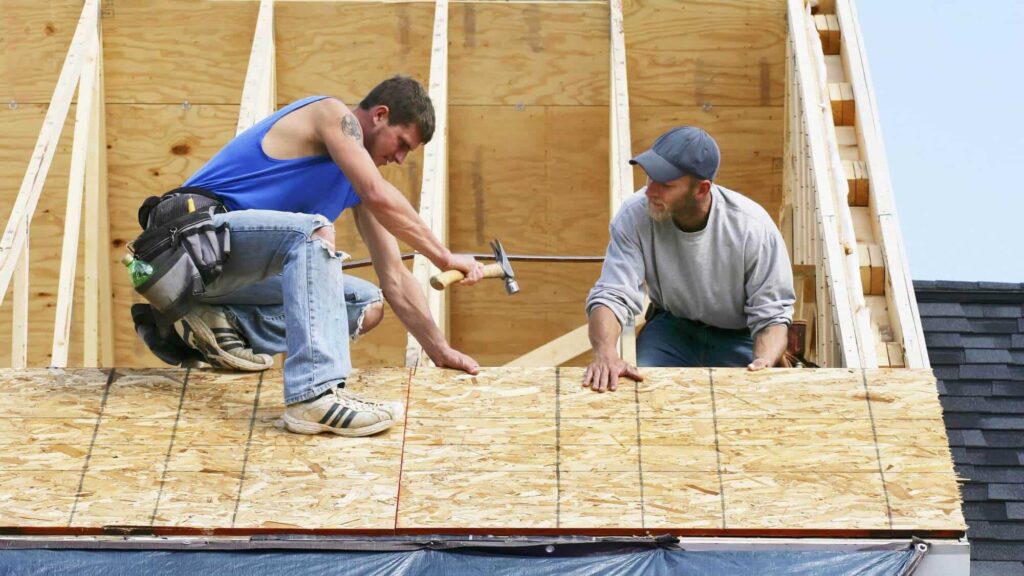 source: thespruce.com
If your roof has worn out with obvious signs of damage, it's time to take action and call your roofing contractor. Depending on what you want and what you can afford, there are several roofing materials to choose from. The steps on how to build a roof vary depending on the material you've chosen. The time it will take to complete the entire renovation project will depend on the roofing material and the size of your home.
A rule of thumb for a successful roof replacement project is to choose the right contractor. Such a company will walk you through the roofing process step-by-step. So, you will learn more about the types of roofs. And you'll better choose a suitable material for your home.