Hailstorms can wreak havoc on roofs, leaving homeowners wondering whether they should repair or replace their damaged roof. Hail damage roof repair situations can range from minor dents and cracks to more severe issues that compromise the structural integrity of the roof. Making the right decision is crucial to ensure the long-term safety and protection of your home. In this article, we will explore the factors that determine whether it's time to repair or replace your roof after hail damage. 
By understanding the extent of the damage, considering the age of the roof, and consulting with roofing professionals, you can make an informed choice that suits your specific circumstances. Whether you're facing a recent hailstorm or want to prepare for future events, this article will provide valuable insights to help you assess the condition of your roof and make the best decision for its repair or replacement.
It's Time for a Roof Repair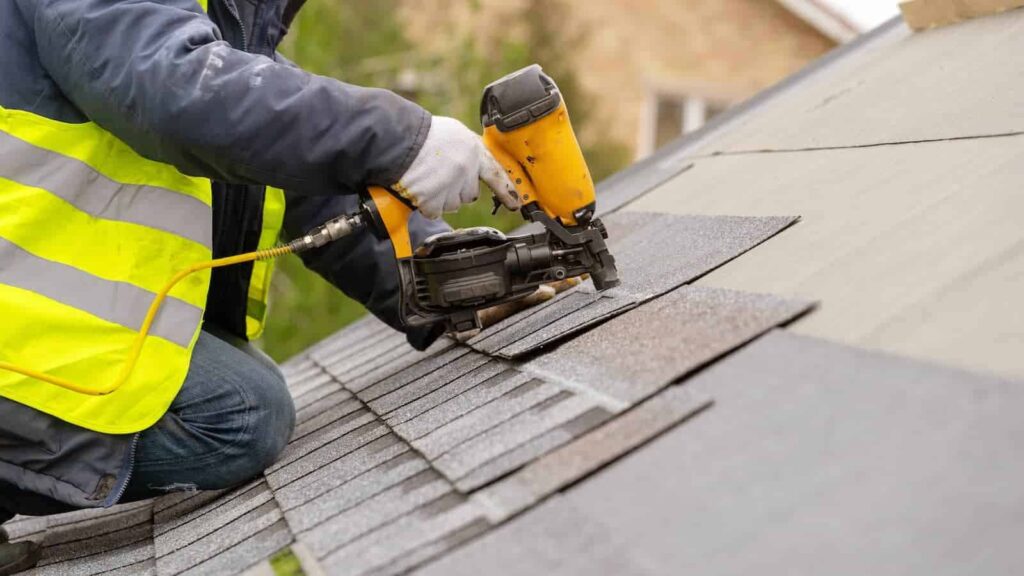 source: pinterest.com
When it comes to hail damage on your roof, there are certain signs that indicate the need for repair. While minor hail damage may not be immediately noticeable, it can still lead to long-term problems if left unaddressed. Here are some key signs that suggest it's time to repair your roof due to hail damage:
Visible Roof Damage
After a hailstorm, visually inspect your roof for any visible signs of damage. Look for dented or cracked shingles, missing granules, or areas where the shingle surface has been compromised. Hail damage can weaken the protective layer of your roof, exposing it to potential leaks and further deterioration.
Granule Accumulation
Inspect your gutters and downspouts for the presence of granules from the shingles. Hail impacts can dislodge granules, causing them to accumulate in the gutters. Excessive granule loss can accelerate the aging process of your roof and reduce its ability to protect against water damage.
Soft Spots or Dents
Walk on your roof (if safe and accessible) to check for any soft spots or areas with dents. Hail impacts can cause the underlying roof structure to weaken, leading to spongy or unstable areas. If you notice any softness or noticeable depressions, it's a clear sign that repairs are necessary to restore the roof's integrity.
Cracked or Broken Flashing
source: pinterest.com
Inspect the flashing around chimneys, vents, and skylights for any signs of cracking or breakage. Hail can cause these vulnerable areas to crack, allowing water to penetrate and potentially cause leaks. Repairing or replacing damaged flashing is crucial to maintain a watertight seal and prevent further damage.
Water Leaks
If you notice water stains on your ceilings or walls, it's a strong indication of roof damage that needs immediate attention. Hail damage can create openings in the roof, allowing water to infiltrate your home. Even small leaks can lead to extensive water damage, mold growth, and compromised structural integrity if not addressed promptly.
Increased Energy Bills 
Hail damage can compromise the insulation properties of your roof, leading to increased energy consumption. If you've noticed a significant increase in your heating or cooling bills following a hailstorm, it could be due to compromised roof insulation. Repairing the hail damage will help restore the energy efficiency of your home and save you money in the long run.
It's Time for a Roof Replacement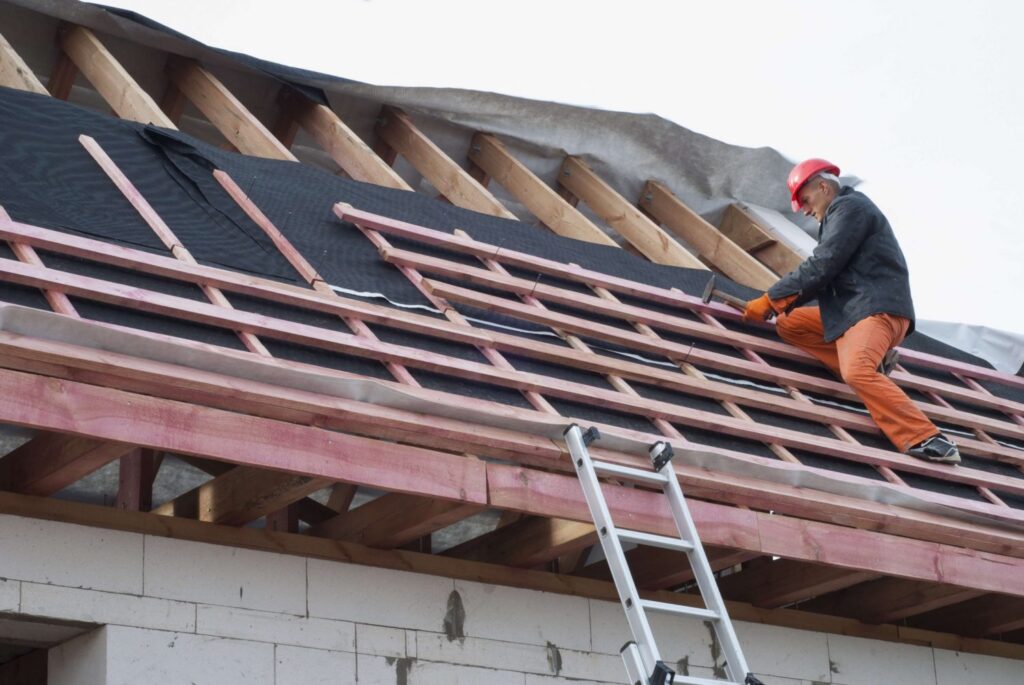 source: pinterest.com
While some cases of hail damage can be addressed through repairs, there are instances where a roof replacement becomes necessary. Here are some situations where it's time to consider a roof replacement due to hail damage:
Extensive Damage
If the hailstorm has caused severe damage to a large portion of your roof, a replacement may be the best course of action. Multiple dented or cracked shingles, widespread granule loss, or significant structural damage are signs that repairs alone won't suffice. In such cases, a new roof will provide a fresh start and ensure the long-term durability and protection of your home.
Aging Roof
If your roof is already approaching the end of its lifespan and has sustained hail damage, it might be more cost-effective to replace the entire roof rather than patching up the damaged areas. An older roof with existing wear and tear is more susceptible to further damage from hail impacts. By opting for a complete replacement, you can have a new roof that will withstand future hailstorms and provide peace of mind for years to come.
Multiple Hailstorms
source: pinterest.com
If your area experiences frequent hailstorms, it's worth considering a roof replacement even with relatively minor hail damage. Cumulative impacts from multiple storms can weaken the integrity of your roof over time, increasing the risk of leaks and other issues. A new roof will provide enhanced protection against future hailstorms and ensure the longevity of your home's structure.
Manufacturer Warranty
If your roofing materials are still under warranty and have sustained hail damage, a roof replacement may be the best option. Many manufacturers offer warranties that cover damage from severe weather conditions, including hail. Replacing the roof under warranty ensures that you receive the full benefits of the coverage and guarantees a high-quality roof that meets industry standards.
Insurance Coverage
If you have insurance coverage for hail damage, it's important to consult with your insurance provider and assess whether a roof replacement is covered. In some cases, a complete replacement may be necessary to meet insurance requirements and qualify for full reimbursement. 
When considering a roof replacement, it's essential to work with a professional roofing contractor experienced in handling hail damage. They will conduct a thorough assessment of your roof, provide detailed cost estimates, and guide you through the process of selecting appropriate roofing materials that offer better hail resistance.
Conclusion
Roof replacement may be necessary in cases of extensive damage, an aging roof, multiple hailstorms, warranty coverage, or insurance requirements. It's crucial to consult with roofing professionals who can evaluate the condition of your roof and provide expert advice on whether a replacement is the most suitable solution. Investing in a new roof will provide enhanced protection, improve the curb appeal of your home, and ensure long-term durability against future hailstorms.