When putting together a new building, house, or any sort of important structure, the concrete foundation plays a key role in making sure the entire thing stays in place. It is what keeps the house up,  preventing it from sinking into the earth and causing several problems, making sure that the entire structure doesn't move around too much. Earthquakes, constant wear and tear, and even the vibrations caused by the many activities nearby can move and displace your home if the foundation is not effective.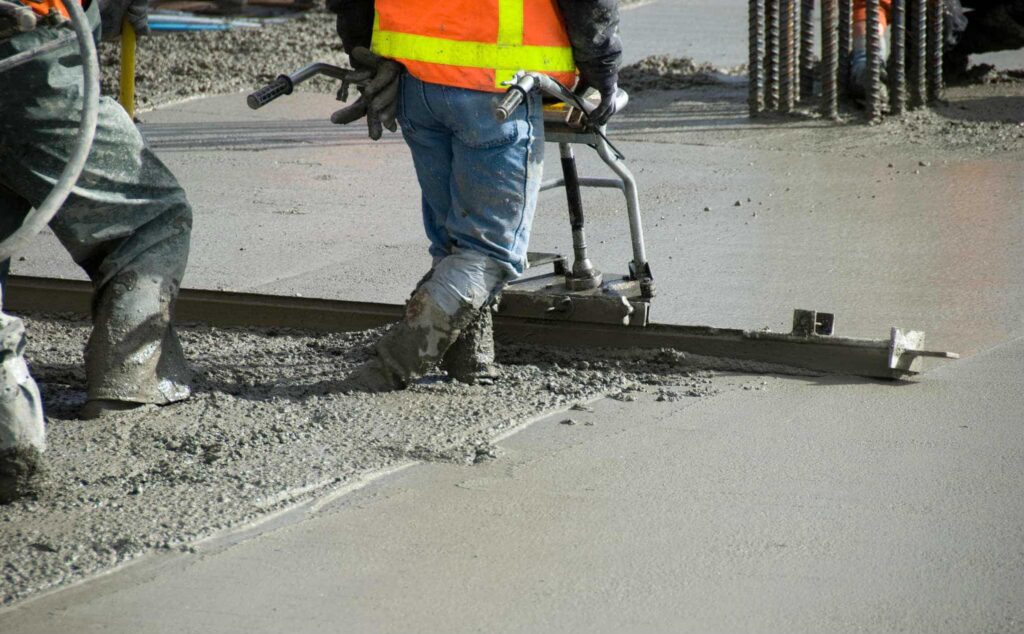 source: adamarquirezconstruction.com
A concrete foundation can be put in place in order to take the overall load of the structure in relation to the surface of the earth on which it is built, allowing it to have a better chance of withstanding seismic activity. The presence of a foundation also helps keep moisture and pests out while providing a certain level of insulation suitable to the climate of your general area. 
With all these in mind, one would be sure that a foundation is a key part of any sort of building and that it should be given a lot of importance because without it, your house, building, or structure could potentially collapse or rack up expenses and repair costs. Getting the job done right would be key to avoiding these issues. 
But when you're not that familiar with the industry behind the construction of such structures, what exactly should one look for when picking out concrete contractors that feel right for the task at hand? Here are a few things you can consider when going over the many concrete contractors Tulsa has to offer.
Experience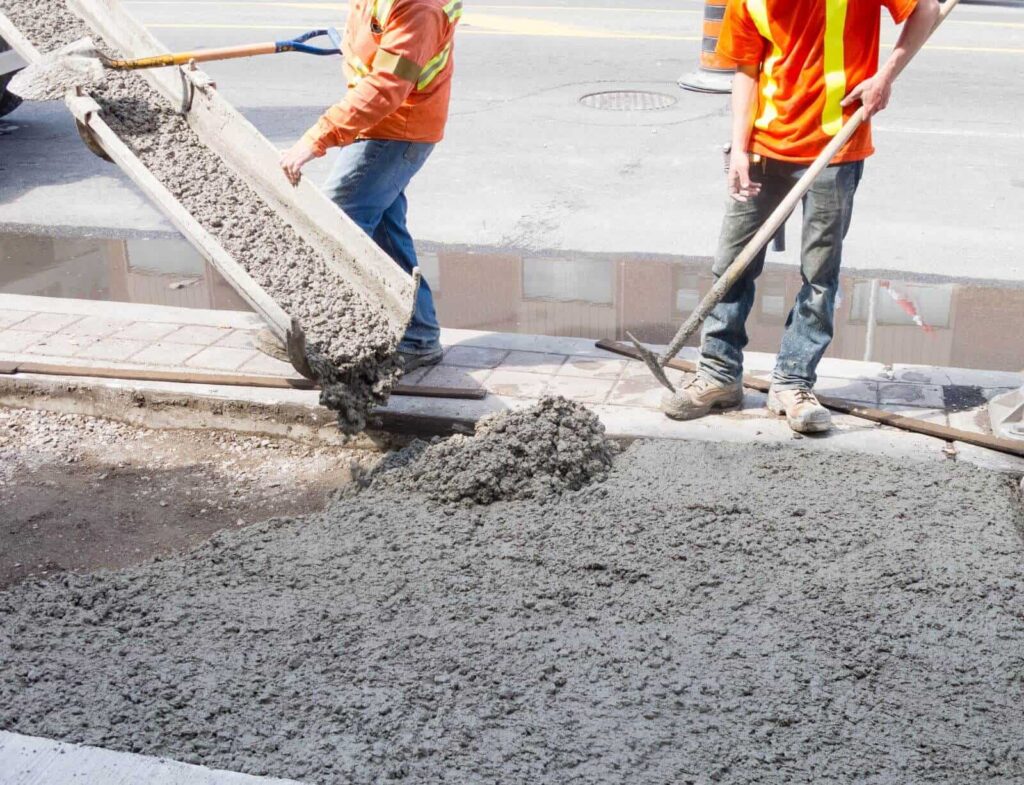 source: greshamconcretecontractor.com
Various parts of Oklahoma are rather earthquake-prone given that the state has a fault going through it. As such, veterans in the construction industry will know to adjust their methods to take into account such a frequently occurring circumstance. It will be a primary concern for concrete contractors in the general area and experienced ones will have the knowledge to help inform your purchasing decisions for materials that will be best suited to the needs of your home or building. 
When possible, ask about the contractor's previous projects and try to pay a visit to these locations to make an assessment. The experience may provide valuable insights in getting to know the team behind your new concrete foundation. You can feel a lot more confident in your decisions knowing that your contractor has the necessary credentials and work experiences that can help achieve the goals of your project.
Knowledge of Materials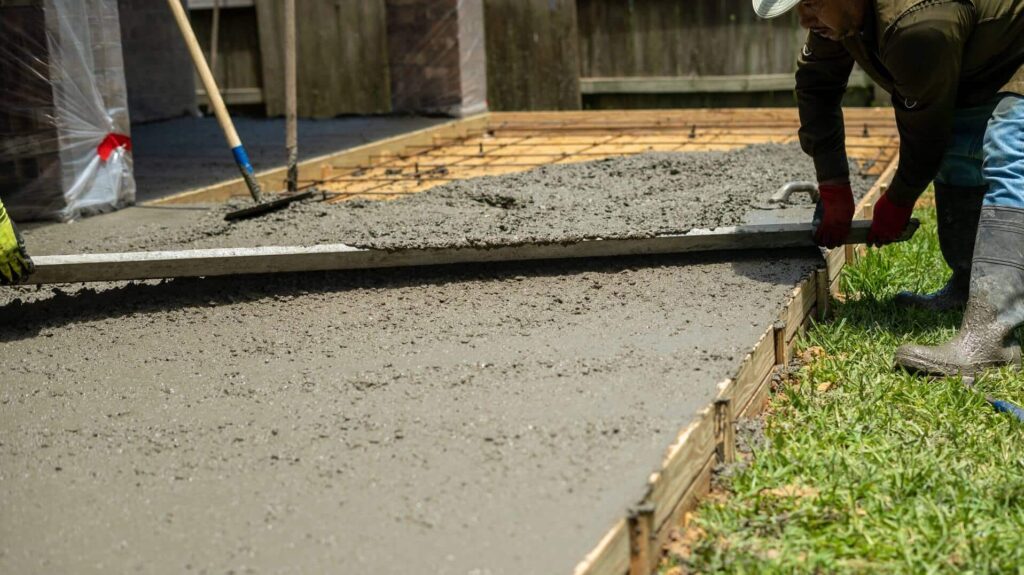 source: forconstructionpros.com
Concrete comes in different grades which results in a different hardness each time. Depending on the location, type of soil, and many other factors, knowledgeable concrete contractors will know which grade is best suited to the type of foundation appropriate for the structure being built. The concrete can also be reinforced by a variety of materials such as iron bars, wood, and so on, depending on these needs.
Health and Safety
It's important to consider the many factors that can help you and your contractors stay healthy and fit to work. Laying a concrete foundation can be messy work and the various materials can be a health hazard when not addressed as soon as possible. Cleaning up during and after the project can possibly be an underappreciated task. As such, it is important to check on how well-equipped your concrete contractors are for safety. A suitable contractor team can provide the means to properly manage the materials for efficient cleanliness and disposal. 
Synergy with Architect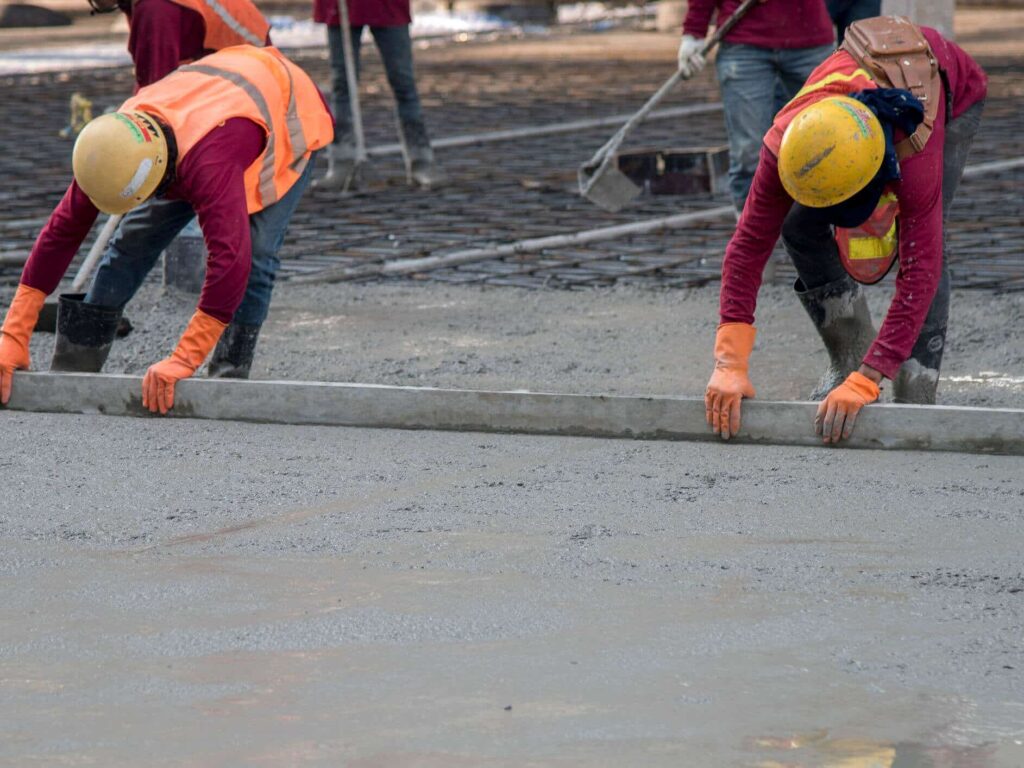 source: thebalancesmb.com
An experienced contractor will have a lot of the construction knowledge and familiarity of materials but it is also important that they can work well with your architect. They would have to share insights and knowledge in order to put together the most effective concrete foundation for the needs and design of the structure. It might save you time and effort if the architect knows some people who can do the job and do it well. Being familiar with the other points will be a huge help in guiding your hiring decisions.
Costing Concerns
Good work comes at a price, and one should never compromise their safety just to save money since the consequences could turn out to be a lot more expensive. But realistically, there's only so much one's budget can handle and the cost of putting together a concrete foundation may seem daunting. 
A good concrete contractor would be able to effectively assess the project at hand and provide insights in achieving the most efficient means of accomplishing the task. It's a huge plus if they know how to get their hands on a good deal for materials and can work with you to make suggestions for something that can fit the expenses you are able to handle.
Professional Conduct and Legal Process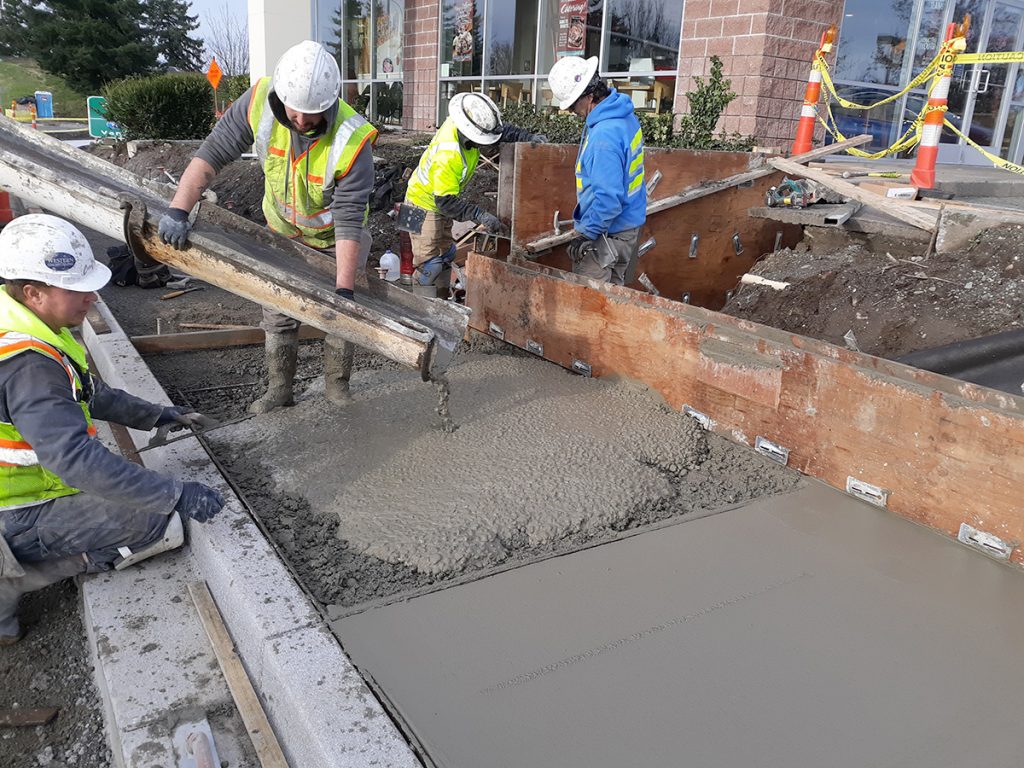 source: customconcrete.biz
Finally, terms and conditions should be made clear and discussed properly before entering into any sort of agreement or starting on the construction process. A good contractor will be familiar with their rights while also working to protect the interests and safety of both their client and their work team.
Laws are also in place to ensure that structures meet a certain set of standards and appropriate paperwork is required to certify that the work being done is legal and up to code. It will be worth your time to consider how the contractor and his team approach the handling of such specifics. This can save you a lot of time with the necessary paperwork.
All these factors should be able to help set guidelines and requirements in choosing the best concrete contractor Tulsa has available and we are proud to let you know that Tulsa Concrete Contractors has such people on their team. You can get in touch with us for a free assessment and pricing quotation as we offer the best deals in concrete foundation, laying projects, and other services in the industry. Give us a call today!