There are so many features, from curtains and bedsheets to sofa upholstery and rugs in the living room, that require some use of fabric. Look around your house. The choice of comfortable home furnishings depends on the location of your house, the weather, the people inside your home, and where you're going to use the fabric inside the house.
Of course, the first thing that most of us consider when we pick a fabric for our home décor ideas is the design, color, and style of the fabric. Nevertheless, it is also important to carefully consider getting a little knowledge of how the fabrics work when they are draped or folded and considering the texture and versatility of the fabric.
Furthermore, fabrics come into two different categories: synthetic and natural. This guide lists at The Architecture Designs the most popular choices for home furnishing fabrics to use.
Wool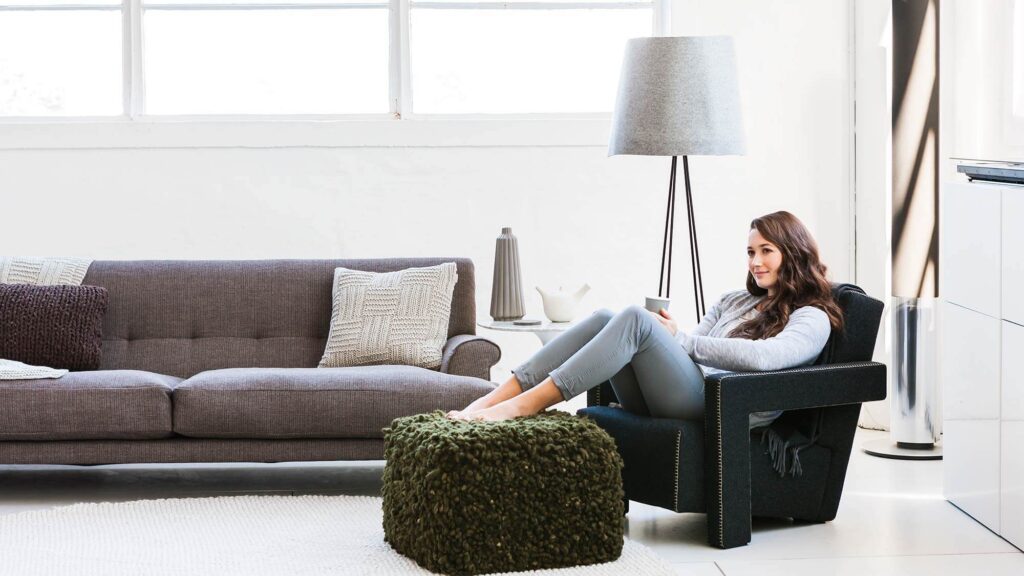 source: woolmark.com
Wool is the best when it comes to adding warmth and texture to a certain room. Wool, however, has some excellent characteristics and can be used in several ways to add richness and texture to the home. In addition to that, it's sturdy, which makes it a great upholstery choice.
You can use this type of fabric for curtains, cushions, rugs, and other upholstery projects. We may not recommend this for tropical and warm climates since this type of fabric is one of the warm fabric styles.
Cotton
Cotton is a commonly used home furnishing fabric worldwide. In a variety of weights that fulfil their function, cotton is versatile and obtainable. Also, cotton drapes are ideal for curtains, blinds, towels, and bed linen.
You can produce this type of fabric using cheaper materials. It washes well and is robust, offering a wide variety of weights, textures, and patterns, and is one of the most versatile fabrics. Also, it can be easily dyed and reacts well to the printed pattern. The downside is that it stains easily, but it's robust, so it will not be affected by washing and ironing.
Linen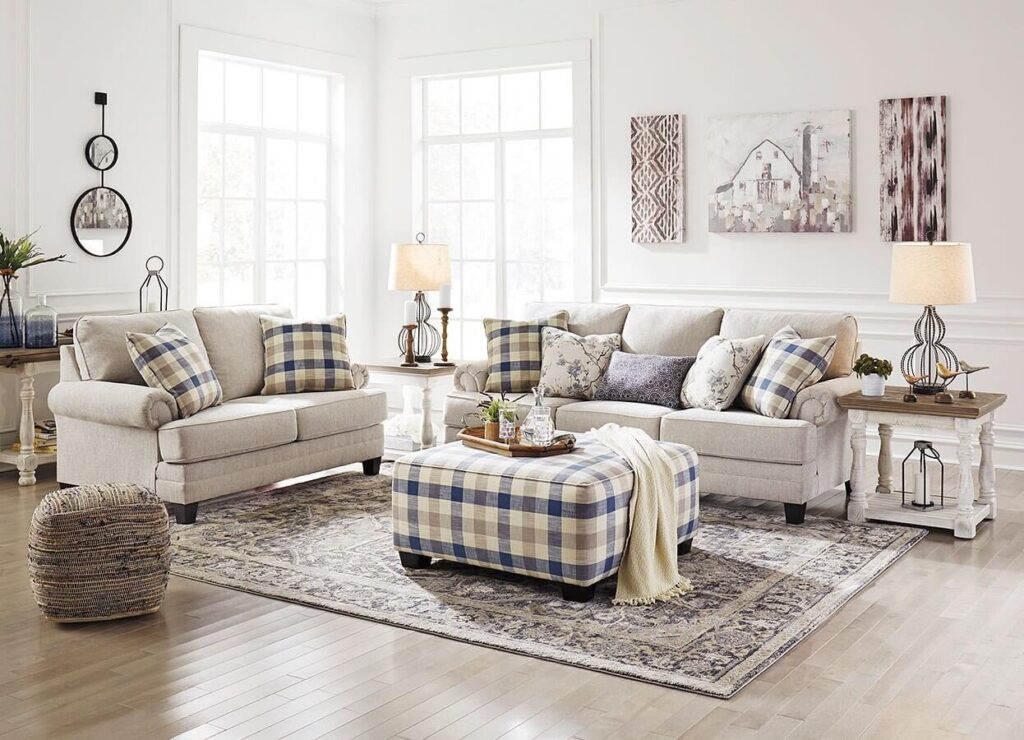 source: furniturepick.com
Linen is the most popular fabric among people. As it has excellent qualities and characteristics, it is costly. Linen is one of the best materials, but one thing to remember is that it creases very poorly when you use it in your house.
Also, it comes in several weights and textures, making it ideal for corners of your home to add some visual appeal. After being used several times, it gets softer. In addition to that, you can conveniently use linen for pillow covers, cushions, table runners, napkins, and the like.
Silk
Silk is not only a luxurious fabric choice for home furnishing, but it is also hypoallergenic, which makes it suitable for allergic homeowners. Its key appeal is the glossy finish, but remember that silk needs a lot of care and can quickly fade when in direct sunlight. Combine this smooth fabric into lampshades, pillow covers, or bedsheets to play it secure.
It is undoubtedly good when used as a curtain, but you have to know that there are possibilities of color fading when the sunlight hits the fabric. You need to take extra with this fabric and have lots of patience in dealing with this one.
Velvet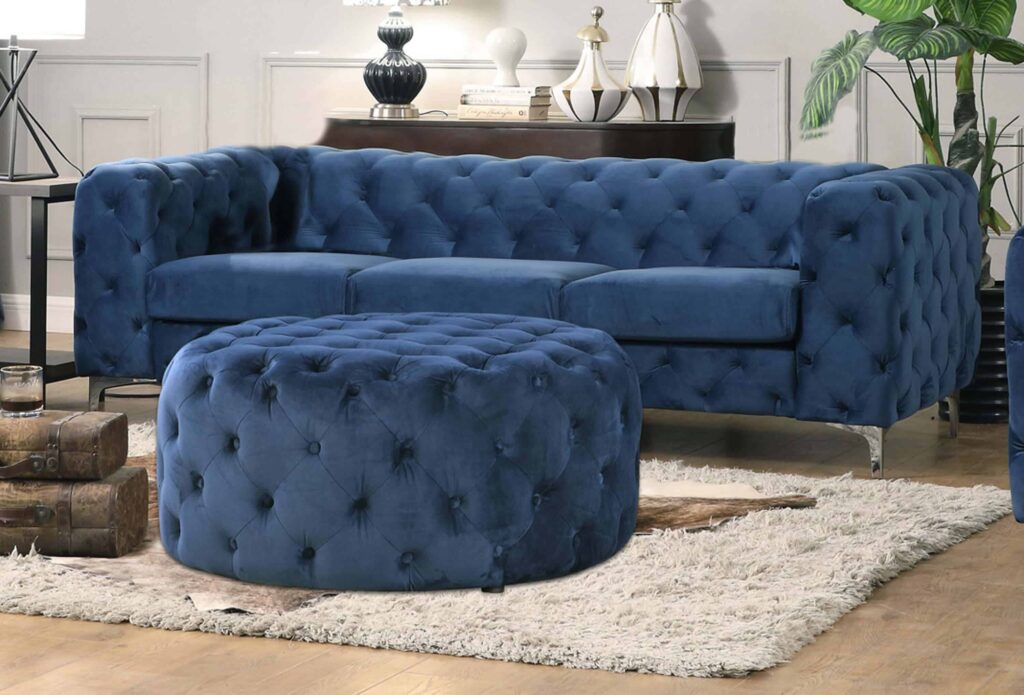 source: wayfair.com
We all know that velvet brings elegance to your space, Velvet is a fabric that, among all other fabrics, clearly carries the luxury tag. Try switching out traditional chairs for ones made of velvet fabric to make your dining room more welcoming and comfortable. Consequently, the luxe element is ramped up quite a bit, combined with gold accents.
Furthermore, it's one of the most costly and luxurious fabrics and is used for table runners and cushion covers. But, it will surely revamp your dull house into something more classic. It is best to use this type of fabric for chairs, sofa, and headboards.
Suede
In comparison to leather, suede is made from the smoother underside of animal skin rather than the luxury-looking cloth. It has a brushed finish, and when hit, the fiber moves. For the upholstery of sofas, couches, puffs, and headboards, suede makes a fine home furnishing fabric option.
You can also get suede silk or suede cotton, which are also much more resistant to losing shape and damage from liquids if you are not willing to use animal-sourced material. If you love the look of leather and suede but have small children and pets, the best choice for your new sofa is microfiber or micro-suede fabric upholstery.
Acrylic Fabric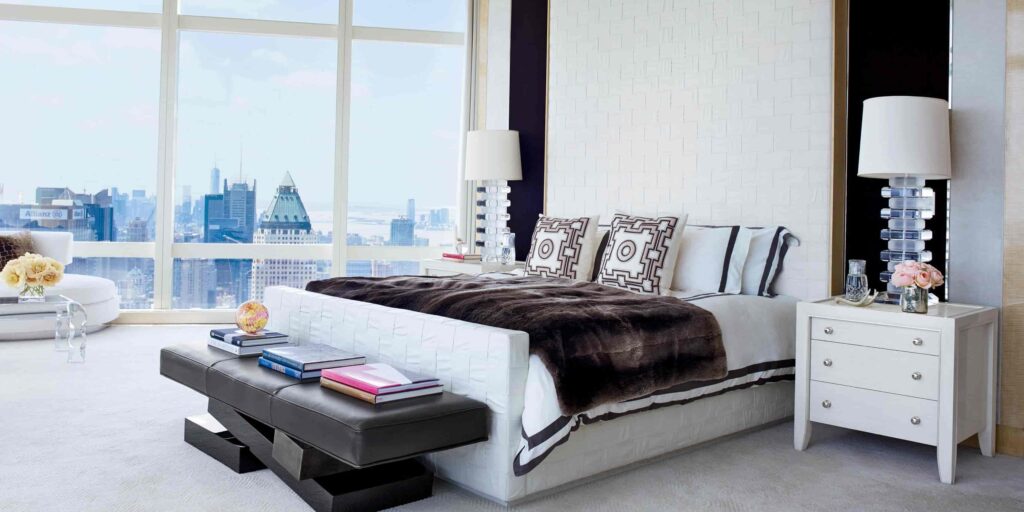 source: architecturaldigest.com
This type of fabric is considered as the best replacement for wool. Acrylic fiber fabrics are produced from acrylonitrile, a synthetic polymer. This type of fiber is developed by the reaction of a variety of monomers to some petroleum or coal-based chemicals, which means that acrylic fabric is a fossil fuel-based fiber.
 Furthermore, Acrylic fabric is one of the world's least breathable types of fabrics and is needed in applications for heat retention. You can use this form of fabric to make coverings, sheets, and rugs for upholstery.
Polyester
Polyesters are soft and inexpensive and include other synthetic materials like nylon. Polyester usually has a less natural feel than cotton or wool, but it is very durable. This fabric is one of the most common textiles in the world and is used in thousands of different applications for consumer and industrial uses.
Leather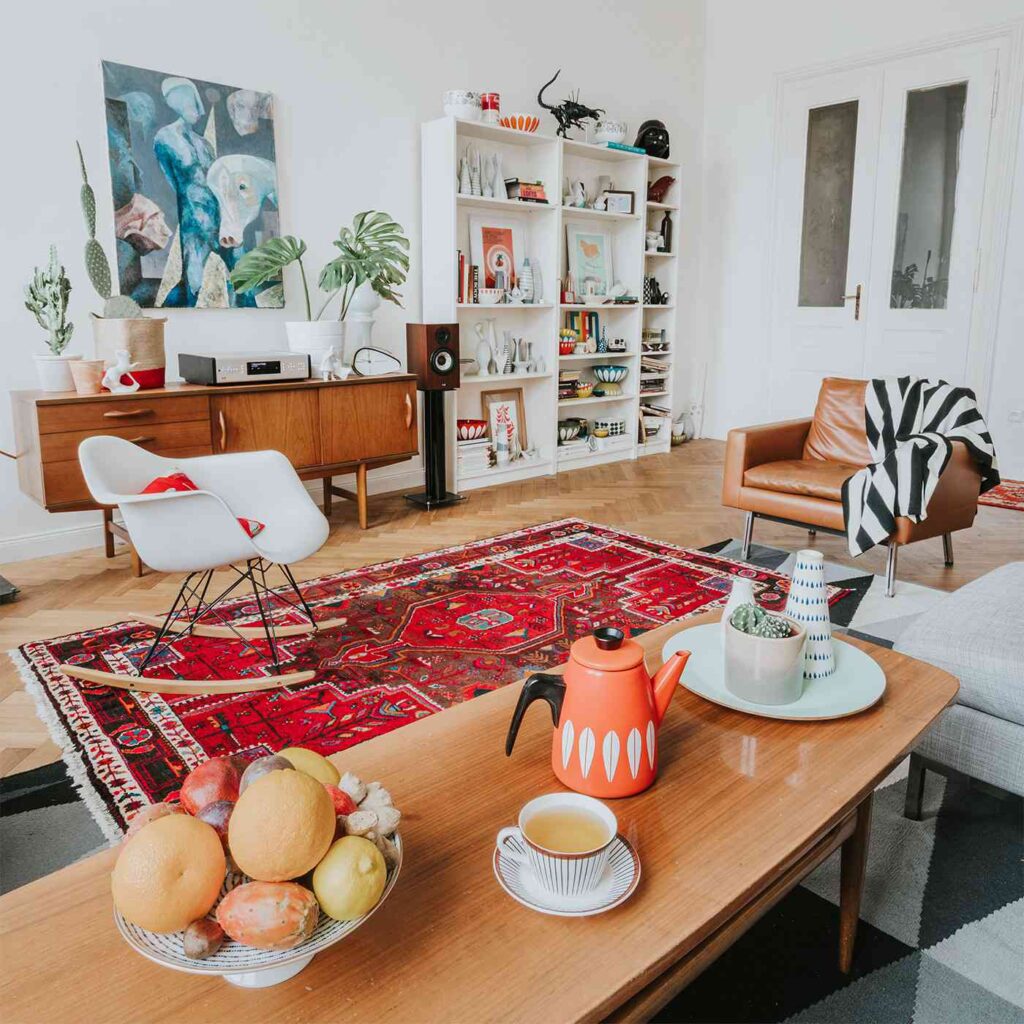 source: thespruce.com
With age, the leather softens and develops character. It tends to be more costly in general, but its durability makes it a worthwhile investment that should last you a lifetime. If you happen to see small scratches in your leather, we recommend that you take care of that as soon as possible to ensure that it won't get bigger. Also, it is good upholstery fabric.
Takeaway
You have to remember that before you choose your fabric, you have to determine the style you want because each fabric has its strengths. Often take into account the wear and tear that the fabric might support. You may use delicate fabrics for your curtains, for example, but choosing materials such as cotton or leather for your sofas or chairs would be advisable.