Just because you live in a small condo doesn't mean you can't decorate it with style. In fact, small spaces can sometimes be easier to decorate than large ones. In a large home, trying to fill up all the space available can be a challenge, potentially resulting in a decor that appears cluttered and overwhelming.
Fortunately, decorating a smaller condo is simpler and less daunting. All you need is a creative eye and you will be able to decorate the condo unit beautifully. If you do a fantastic job with the décor, it will elevate the value of your unit. Your décor choices can potentially help to secure a better price when you put your luxury condos for sale.
The following tips will show you how to decorate a small condo, so you can make your living space your own.
Think about a style you like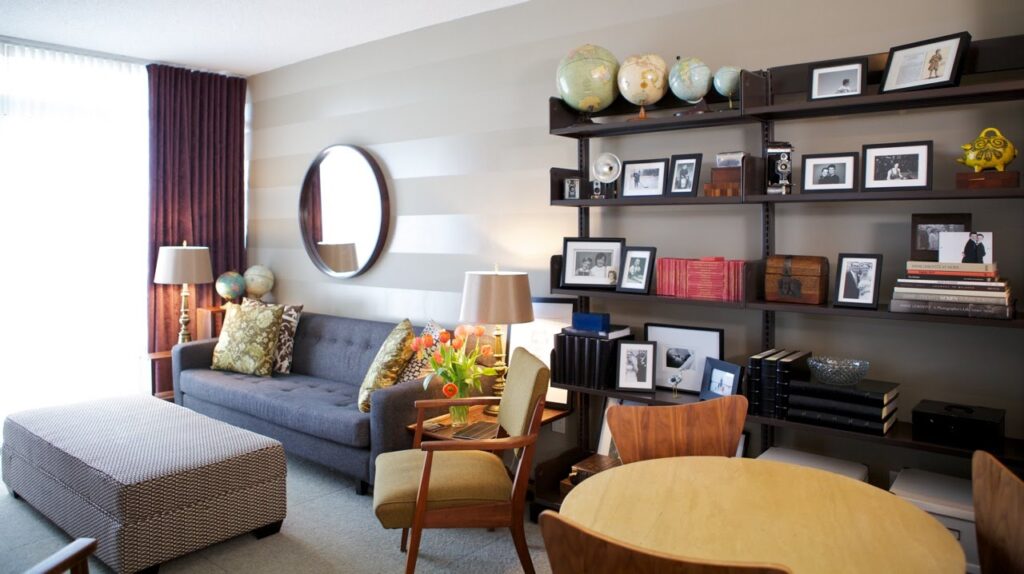 source: youtube.com
If your small condo is empty, and its walls are painted white, you are starting with a clean slate. Start by thinking about different styles you like so you can gather some inspiration.
Do you like modern or minimalist decors? Do you prefer something more rustic, bohemian, or eclectic? Don't hesitate to search for inspiration online. Look at photos of decors that speak to you and think about what you could replicate in your own condo.
If there is already colour or wallpaper on at least a few of your walls, and you don't want to change anything, you could use this colour or pattern as a starting point for your new decor.
Decorate with colours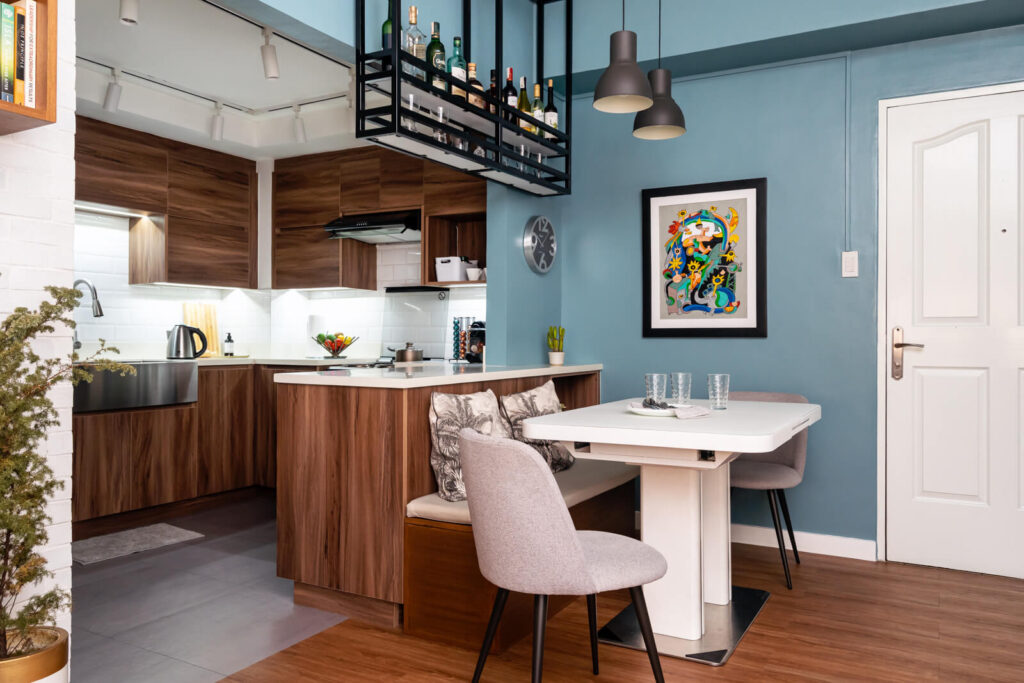 source: galathome.com
Painting the walls of your condo is an easy way to decorate it. You could also add touches of colour with furniture, curtains, wall art, lamps, and other decorative accessories. Keep in mind that some colours will make a room appear smaller than it really is, while others will make it appear larger.
Painting your walls with dark colours might not be a good idea, unless there is a lot of natural light entering your condo. Dark colours, whether cold or warm, often make it seem as if the walls were advancing, which gives the illusion that the room is smaller.
If you want to feel like your walls are receding, consider light and cool colours. White, light gray, baby blue, sea green, and pastels are good choices. To make your condo appear even larger, you could paint the walls, the ceiling, the trims, and the doors in the same colour.
Decorate with patterns or textures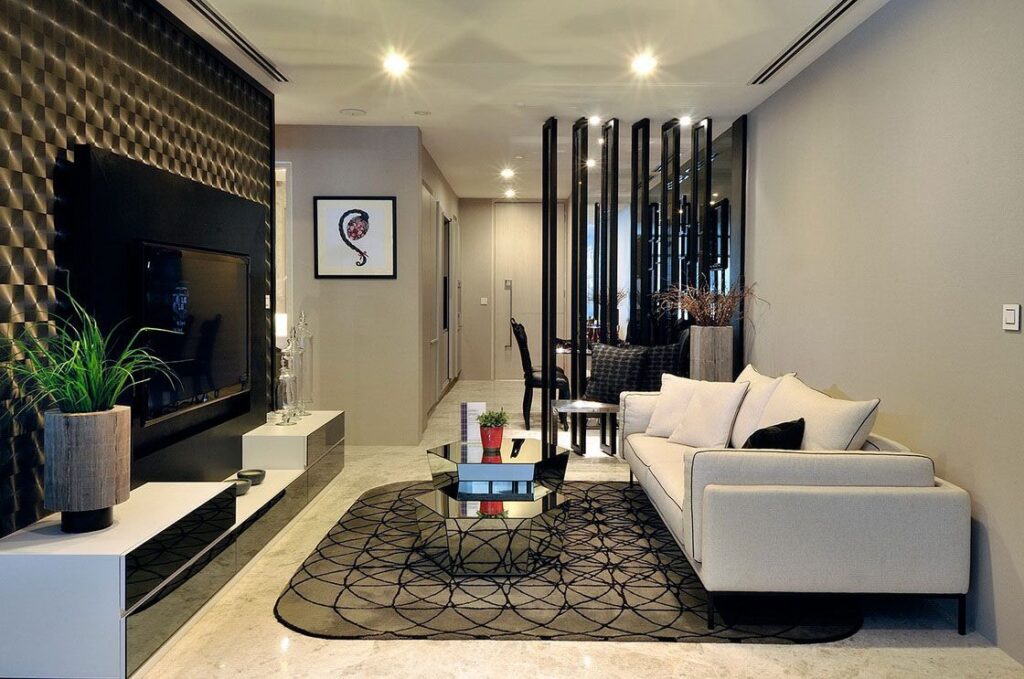 source: pinterest.com
Different patterns and textures can be combined with colours to transform the look of any room. Have fun experimenting with wallpaper, wall art, textured rugs, cushions, throw blankets, and other accessories to create a unique decor that you like.
The best thing with decorative items is that it's easy to move them around the room or to simply replace them when you get tired of your decor.
Choose a focal point in your living room
Creating a focal point in a room is an easy way to make it seem more inviting and dynamic. Your focal point could be a fireplace, your TV screen, a colourful sofa, a bookcase, or anything you want.
You can then arrange your furniture and accessories to frame and compliment your focal point, which will instantly enhance your decor.
Don't put too many things on the floor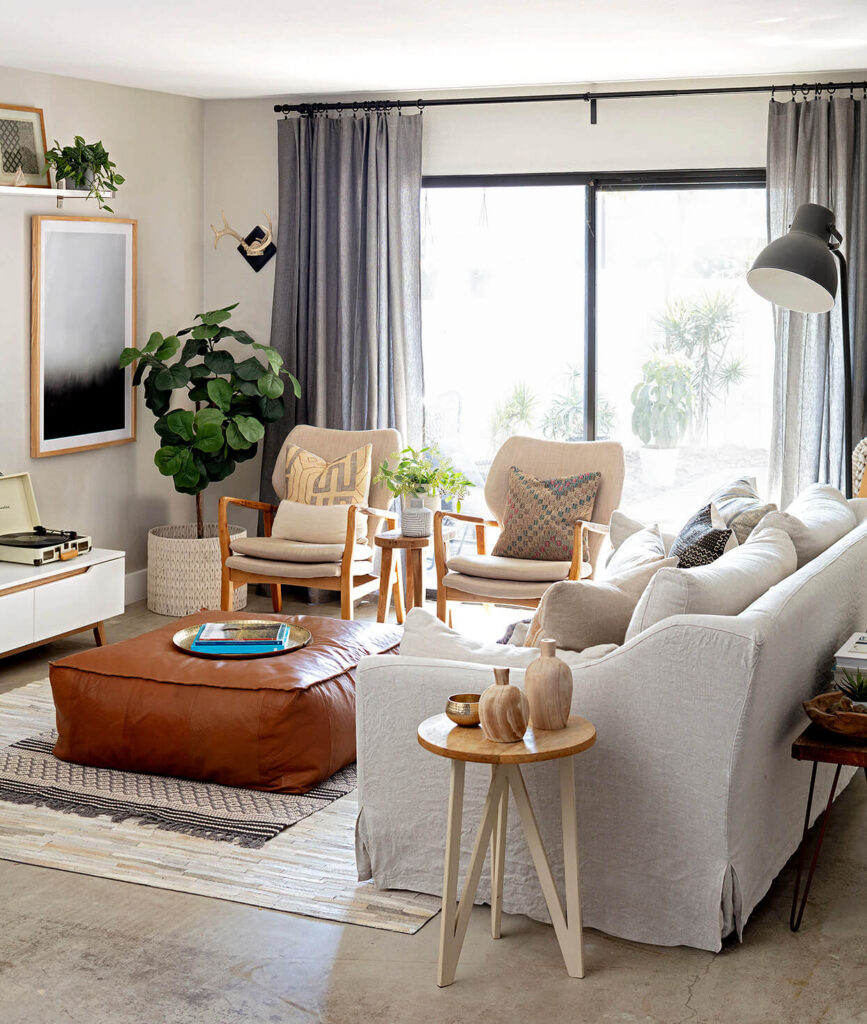 source: meredithcorp.io
You don't have a lot of floor space, so try to not put too many things on the floor, especially in a very small room. Instead of having a nightstand by your bed, you could hang a shelf on the wall so you can keep a book, a lamp, and a glass of water. By keeping your condo floor free of obstacles as much as possible, it will leave more space for you and your guests to walk around. 
If you want to cover part of your floor with a rug, consider going big. If you get a small area rug, it will make the room appear smaller than it already is. Instead, opt for a big rug, large enough so most of your furniture can be placed on it.
Get furniture or accessories that serve a purpose
When space is limited, it's a good idea to get furniture that can have different purposes. A couch that turns into a guest bed, for example, or a bench that doubles as a storage chest.
Just because you don't have a lot of space doesn't mean you need to own only light furniture and small decorative items. It's perfectly possible to decorate your small condo with a big plump sofa and a huge floor lamp. When you have large items in a room, you simply have to add less pieces so you can let each of them breathe.
Use storage to hide what is not essential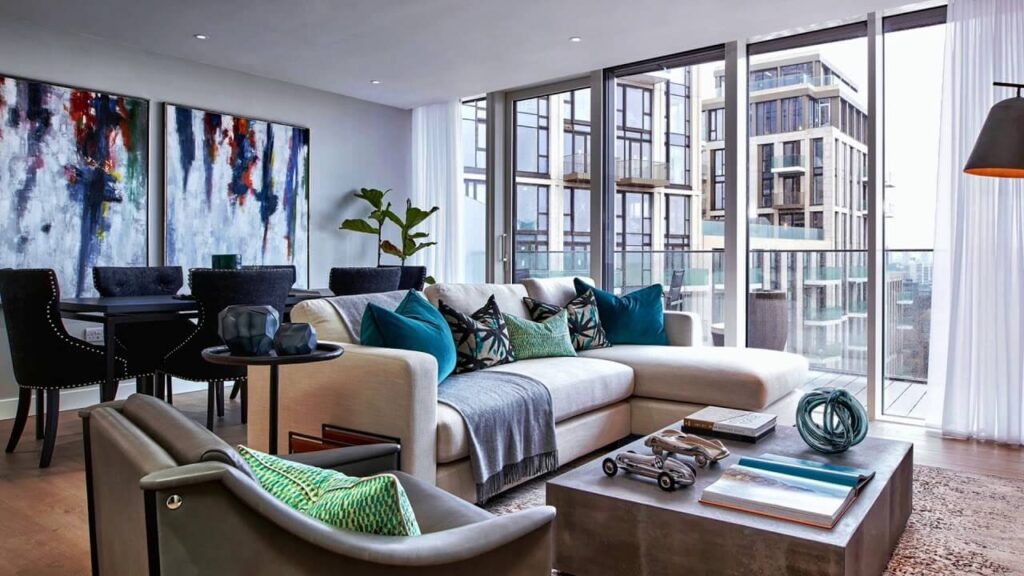 source: pinterest.com
Decorating a condo isn't just about adding stylish furniture and accessories. It's also about removing things you don't want to see. When you live in a small condo, you need to keep the clutter at bay. Any item that you almost never use should be stored in a basket, in a cabinet or in a drawer.
With the right storage solutions, your space is occupied by things you do want to look at every single day. Investing in convenient storage solutions is a good idea if you want to make the most of your decorating efforts.