Many people have varied answers to the question of what a home is. But the most common response is a place where you live and feel safe. Every human wants a place to feel safe and comfortable to unwind from the day's activity. A home is a place that provides shelter and security for its occupants. It is a place where you be free from the outside world pressure. A home should have a personalized touch to help reduce mental stress. Thanks to technology, today, you can use the internet to customize your home to whatever way you want it to look and function. Luxury homes are prevalent today in the wake of smart home designs. Smart homes have made life very efficient and safe; people can now control their home functions remotely with an internet connection. Intelligent home designs focus on the functionality and efficiency of living space.
What is a smart home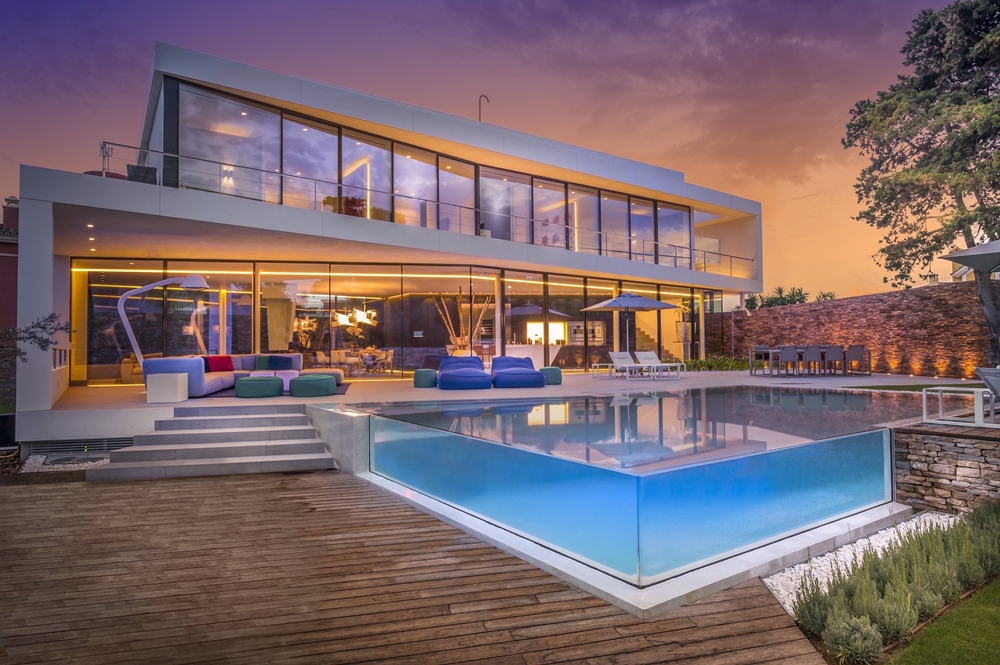 source: pinterest.com
A smart home is a space where appliances and devices are connected through the internet, allowing them to be remotely controlled from anywhere through a mobile or any other device.
In a smart home, you can remotely control functions such as temperature, lighting, and security. Home appliances can be connected wirelessly or hard-wired to the internet.
Televisions, cameras, lights, thermostats, and door locks can be controlled from a central point in a smart home. The technology used in a smart home is used to automate tasks to ensure safety and convenience and even save energy.
It is possible to renovate a previously built house to make it a smart home through luxury home renovations. Smart home designs make a home more secure, friendly, and efficient for homeowners.
Characteristics for smart home designs:
Proper lighting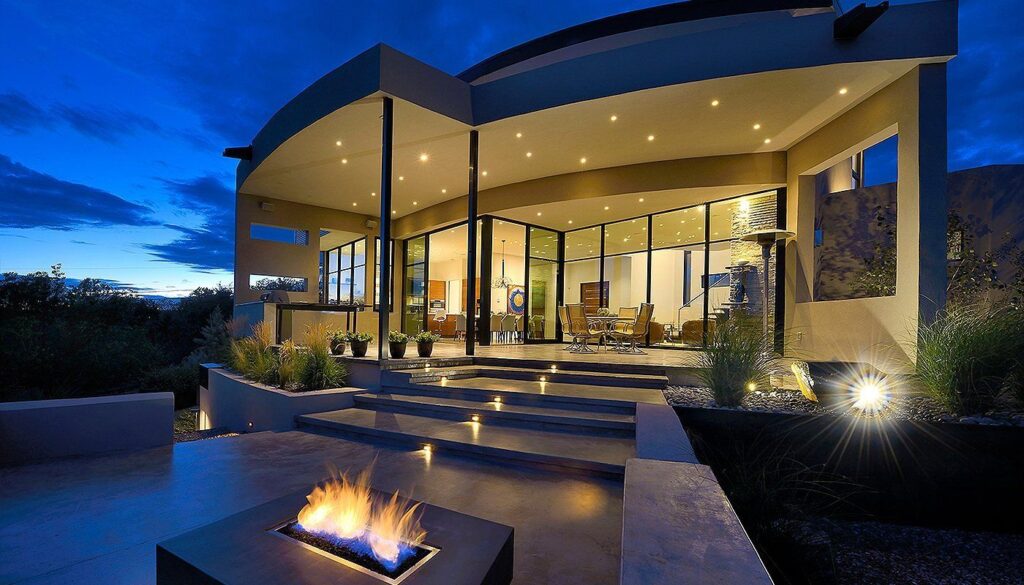 source: pinterest.com
Flicking a switch when you walk into a room is a thing of the past. Technology has enabled bright lighting to light the room when you get in automatically. Motion or voices controlled light, allowing you to customize your lighting needs. It is possible to set the lighting intensity to one's requirement, depending on the time.
Lighting is linked to your mobile phone to alert you when and where the lights have been left on. You can find out if it's proper for the lights to be on; if not, there is an option of turning them off from wherever you are using the phone.
Digital security and surveillance
How fulfilling is it not to be worried about your asset safety? There is no better way than smart home design. Luxury home renovations ensure you and your valuables are kept inside safely. Many systems are available today that provide digital surveillance of your home. Cameras provide all-around footage to your home to ensure security while giving you live feeds. Motion sensors are put in place to monitor unwanted guests and notify you of suspected activities. Door locks, windows, and garages can be locked remotely in a smart home. Some doorbells also have a video feature to enable you to call the person on your door.
Efficient entertainment
A home is only luxurious if it has a proper entertainment system. After a rough day at work, it feels great to get home where home entertainment products are linked together to provide good entertainment. It is now possible to select movies, tv shows and even stream music directly from the internet in a smart home. You can wirelessly access the entertainment you want in the comfort of your seat. Technology has enabled one to mimic a cinema experience in your home.
Heating and cooling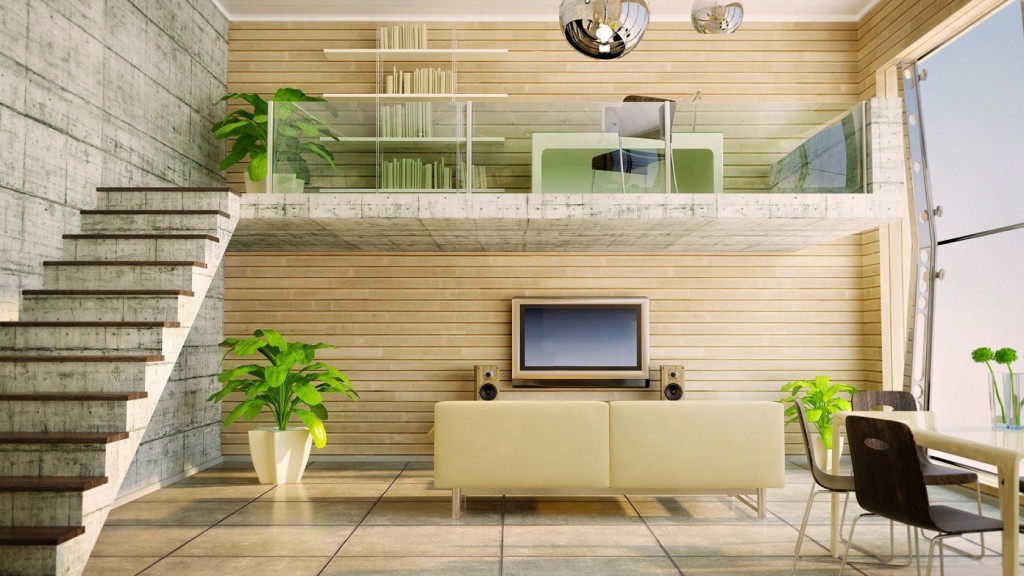 source: pinterest.com
New products are used to control heating and cooling. There are appliances equipped with temperature sensors that automatically turn on and off when required. It is possible to pre-heat your home before arrival or cool down, ensuring energy is saved. Air conditioning is now made possible through voice control.
Smoke and fire detection
Luxury home renovations ensure your safety as a person through time detection of smoke or fire. A critical factor in the design of a building is fire safety. New technology has eased the process of firefighting. In case of a fire outbreak, the system alerts you and engages sprinklers to prevent the fire from spreading. These alerts will give you time to move to safety until the situation is taken care of.
Connected intelligent appliances 
In a smart home, different appliances are connected to the internet to control them remotely. Technology is used in kitchen appliances to help cook efficiently and regulate temperature for better living. These devices can be controlled using voice commands saving time and energy. Voice can be used to activate music during entertainment or even lighting.
Smart home advantages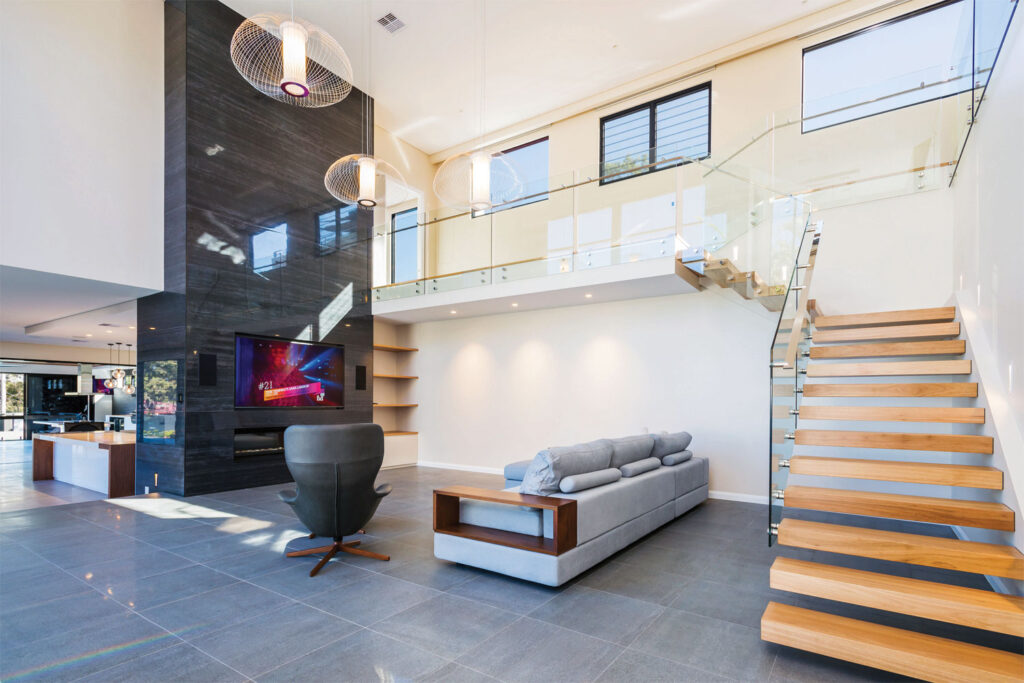 source: pinterest.com
Technology through smart home design has improved the convenience of homeowners. Since all appliances are gadgets are controlled from a single point, they can be comfortably controlled from a single device like a smartphone.
Because the systems are connected to a mobile phone, homeowners can be notified of any suspicious activities in their homes at any time. Enhancing security.
The smart home ensures the conservation of energy through lighting and other applications. It provides efficient use of electronics reducing the cost of energy.
Conclusion
There are several benefits of smart home designs leading to their popularity today. Increased energy efficiency, home convenience, and, last but not least, improved security are some of the benefits of smart home designs. Homeowners are provided with many features like voice control and remote monitoring. It is now possible to customize your home to whatever it is you like as a person to make you feel comfortable and safe through Luxury home renovations. A more convenient home makes you feel secure and prevent mental stress. Smart homes also have improved the lives of people living with disabilities that are not able to walk to engage voice control to help them. Different tasks can be automated, making it easier to have more time to relax. It is a great way to make life easier and more efficient.