Adding any art design or style to your office walls can feel very rewarding especially when you see a huge improvement. Regardless if you're decorating a big office space or a small home office, having art somewhere inside the space can aid in boosting creativity and productivity in performing business tasks.
According to research, art in the workplace aids in addressing common business issues such as the lack of ideas, the freedom of expressing opinions, and most importantly, employees' stress levels.
What's good about art is that it offers something new that breaks the boring everyday routine of office employees, gives them the inspiration to think out of the box, and can also play a crucial role in setting the tone of culture inside the office.
If you decided to give it a try and reward yourself by remodeling the place where you make the most important decisions that will make or break your business, we assure you, investing in art is worth every penny (considering the benefits that it provides).
If it helps you come up with a decision, below are some tips to help you move in the right direction.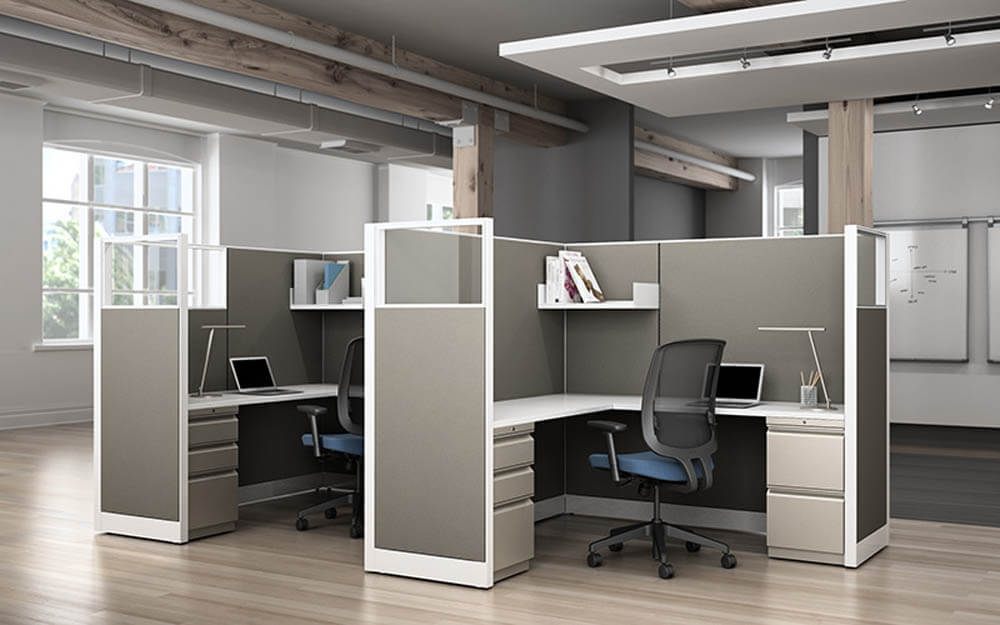 source: befurniture.com
1.Have a clear plan on how your office should look after.
If you have some existing art pieces that you can integrate into the existing style of your office, try to hang them and see if they look good inside the room. If you decide to completely revamp the entire space, make sure you have a mood board where you can plan the entire thing and come up with a decision on what art pieces are needed to complete the overall look of the office space. 
2. Make sure the style of the office and the artworks are in sync.
Choose a more common theme for all the fixtures inside the office–from furniture to rugs to wall arts. You can also go extra by choosing a theme that will reflect the philosophy of the company or the industry your business is operating in. You can do this by having a clear vision of what you want and then decide on the set of colors that will be included in your color palette.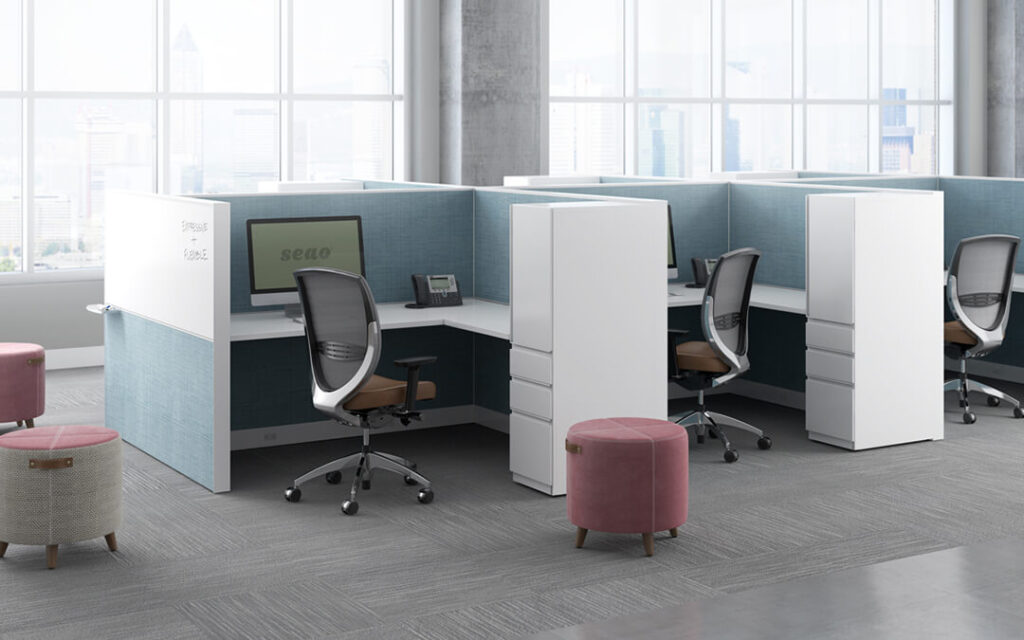 source: myofficefurniture.net
3.You can never go wrong with neutral colors. 
If you're working with and for people from various walks of life, it is imperative to be sensitive in choosing which artworks to pick. You need to understand that office art should not only rely on your preferences alone. Most of the time, the office is where some of your most important clients and guests meet so it's important to put their taste into consideration too. Although you can't predict what they usually want in art, there are a few things that you should stay away from such as political and religious art. Choose neutral art pieces that are more focused on employee productivity and making them energetic. 
4.Choose your colors wisely. 
Most corporate offices follow a set of colors that is usually present in or inspired by the logo of the company. Establishing your own color palette will help in your branding efforts, especially if you're a small business wanting to get recognized in the industry you're in. 
source: madisonliquidators.com
5.Be attentive to the sizes and positioning of the art pieces. 
Although wall art is one of the best solutions in decorating a space or a great topic during a conversation, it can also be an eyesore, especially when placed inappropriately. Large and brightly-colored art pieces are best situated in the cafeteria or canteen. On the other hand, intriguing artworks are best placed in the conference and meeting rooms. If you're wondering what you should put in the hallway and other common areas, stick to simple and not-so-busy-looking wall art decors. If there's a huge wall that you want to decorate, a series of artworks can also be a solution.
Why a Customized Wall Art is the Best Option
Most corporate offices prefer to create graphic arts with their corporate colors and logo to add a unique accent to their interior design. A lot of sign-making companies offer this service such as https://www.shieldcoart.com/custom-metal-signs. All you have to do is let them know what you have in mind and they'll turn your imagination into reality.