It can be nerve-wracking to look at your dining room in the lead up to a holiday. Of course, it looks lovely and atmospheric, but that atmosphere will probably be lost when you've got your grandad sitting in the baby chair in the far corner.
Although a holiday like Halloween might not bring the whole family together, other holidays such as Thanksgiving and Hannukah can involve an entire community, with countless people coming to your house all in one go.
The tableware and silverware aren't usually tricky to muster up. For religious holidays, stores like the Israeli Centre of Judaica – the ultimate destination for anyone preparing for Hanukkah, Rosh Hashana or Yom Kippur – will be your best friend, while craft stores will be the ideal destinations for the more casual holidays and gatherings. Besides, a smattering of hand-picked maple leaves is often enough to get a Thanksgiving table looking beautiful. But if that table is in a room amongst two dozen people squeezing their elbows together to eat, then even the luxury of the sets can kind of get lost.
This is why utilising the largest space in your home, the garden, is the perfect idea to form an extra dining area for any holiday. But how do you do this? Below are a few pointers to help you achieve the garden/dining experience and make your home the ultimate holiday destination. 
Replicate The Luxury And Comfort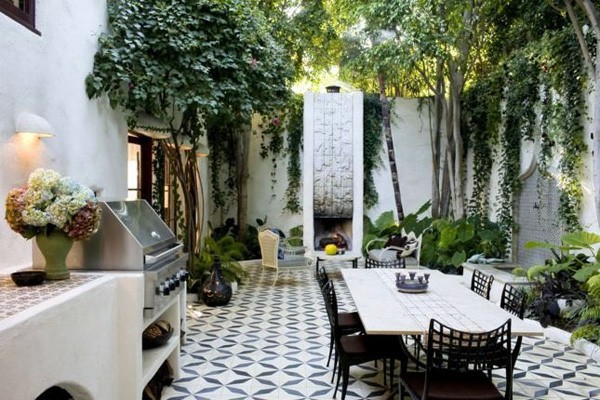 source: avso.org
One thing you mustn't do when creating an outdoor dining space is downsize on the luxury aspect of your dining room. Don't be afraid to invest in some quality, beautiful outdoor furniture. Certain garden furniture looks designed for the outside elements, but it is best to go for something that looks like it could just as easily fit inside your dining room. Tique chairs with plush cushions and a sleek, neutrally styled table can really elevate your space and mirror the atmosphere you are hoping to achieve.
Be Prepared For The Elements And The Light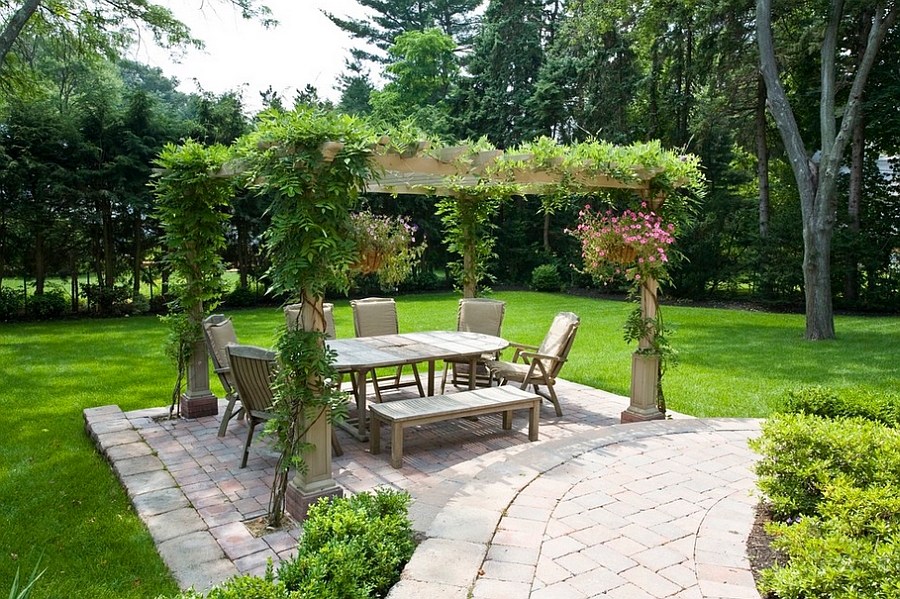 source: decoist.com
Of course, the weather isn't always going to be perfect, especially if you are celebrating Halloween, Christmas or Hanukkah, all of which come towards the end of the year. In this way, you should prepare yourself with outdoor heaters and a canopy for the elements. Also, remember that the best celebrations go on late into the evening. LED lights or gorgeous candelabras can create a magical, relaxed and warm mood even when the day starts to fade, and the festivities continue into the night.
Choose A Convenient Spot
source: hgtv.com
Every garden is different, but the important thing to contemplate is the placement of your dining area. You shouldn't ignore the most beautiful parts of your garden in favour of practicality. Find a spot where the garden looks its best and see if you can find a way to integrate your dining area there. This way, you will never have to focus too much on decorating the table for festivities, as the garden itself will act as the ultimate décor; with various flowers providing bright colours and floral scents to your dining experience.  
Don't Be Afraid To Go Big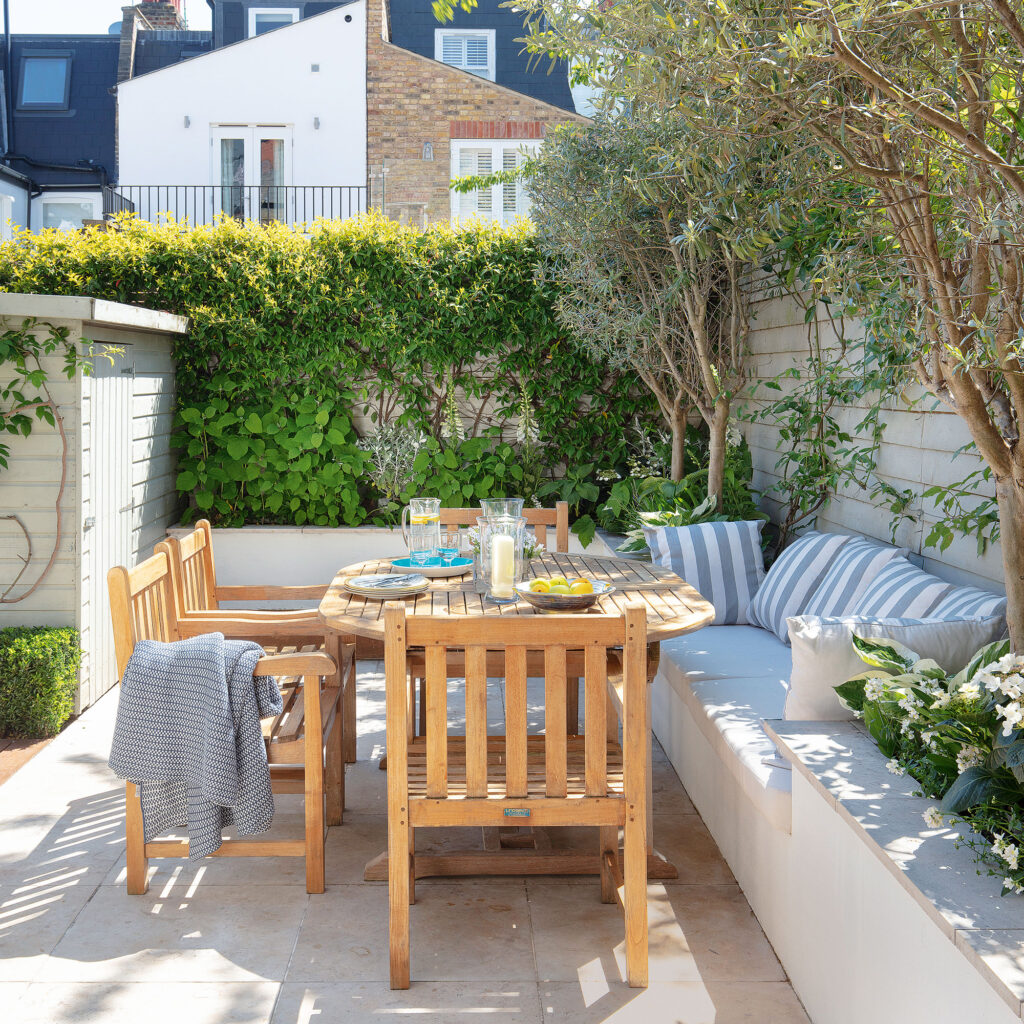 source: pinterest.com
If you are concerned about going a little over your budget, then don't panic too much. Remember, this dining area will essentially be an extension of your house, and no extension is going to be easy to keep in budget. It's okay to put in the money if you want something truly special, even if that means taking on a whole landscaping project. When the dining area is finished and your guests are enjoying themselves, you will only be thankful that you took a deep breath and decided to get it done.