Are you looking to purchase patio furniture in Toronto for this summer season? Before getting started, it's important to make a few considerations. What material should you select for a quality set of garden furniture? What are your needs, your style? We'll guide you to make your purchase a success!
Choosing patio furniture that will last over time is important to many Canadians, and following your decorative desires as well as current trends can sometimes be difficult, especially if you don't know where to begin. 
Wickerpark covers the questions you should ask yourself to ensure you can create a cozy and functional garden furniture. Discover 4 essential rules for buying the right outdoor patio furniture in Toronto, Ontario,
Consider your garden space's needs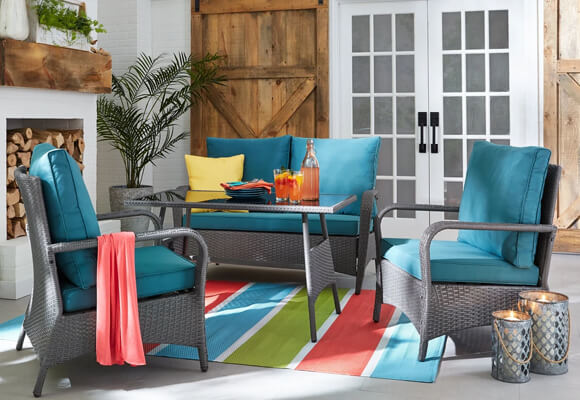 source: shopify.com
We all dream of having a full range of beautiful outdoor furniture. However, there's no point in making a large investment into something like an outdoor table for full meals if you only use it for light drinks and snacks with your friends in the afternoon. In this case, a simple patio furniture set with a coffee table will usually suffice. 
If, on the other hand, summer barbecues with your neighbors are traditional, a large table is essential. You may also want to sunbathe but, without a swimming pool around which to settle, perhaps a lounge chair, a sofa or a garden bench is enough. You can also consider setting up an umbrella to protect against the sun when you're not looking to tan. 
Before buying patio furniture and other outdoor furniture in Toronto, it's important to ask yourself what your real needs are and cater to them accordingly.
Think about the size of your terrace, balcony or garden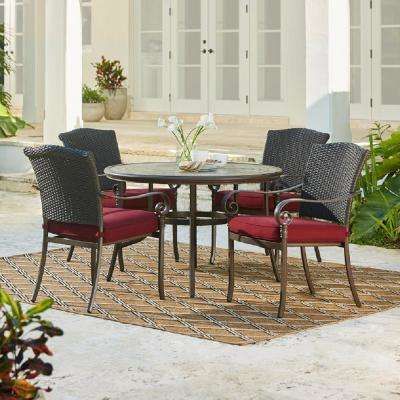 source: pinterest.com
To buy the right patio furniture in Toronto, you have to be reasonable with your expectations and always keep in mind the dimensions of your terrace, balcony or garden. The amount of space you have available will determine the size and amount of furniture you can accommodate. 
We don't recommend selecting the same garden table and chairs for a large terrace as we would for a small balcony. One will favor wide seats and large, rounded tables while the other will prefer practical furniture such as stacking chairs or tables hanging from the balustrade. 
Not only is it necessary to take into account the size of the space, but also to consider what is already present there, namely any planters or appliances such as fans or barbecue grills. 
The idea isn't to load up your outdoor area with furniture, but to make you feel at home there, so to avoid issues, don't hesitate to take the measurements of the premises before buying your garden furniture.
Choose the best material for your garden furniture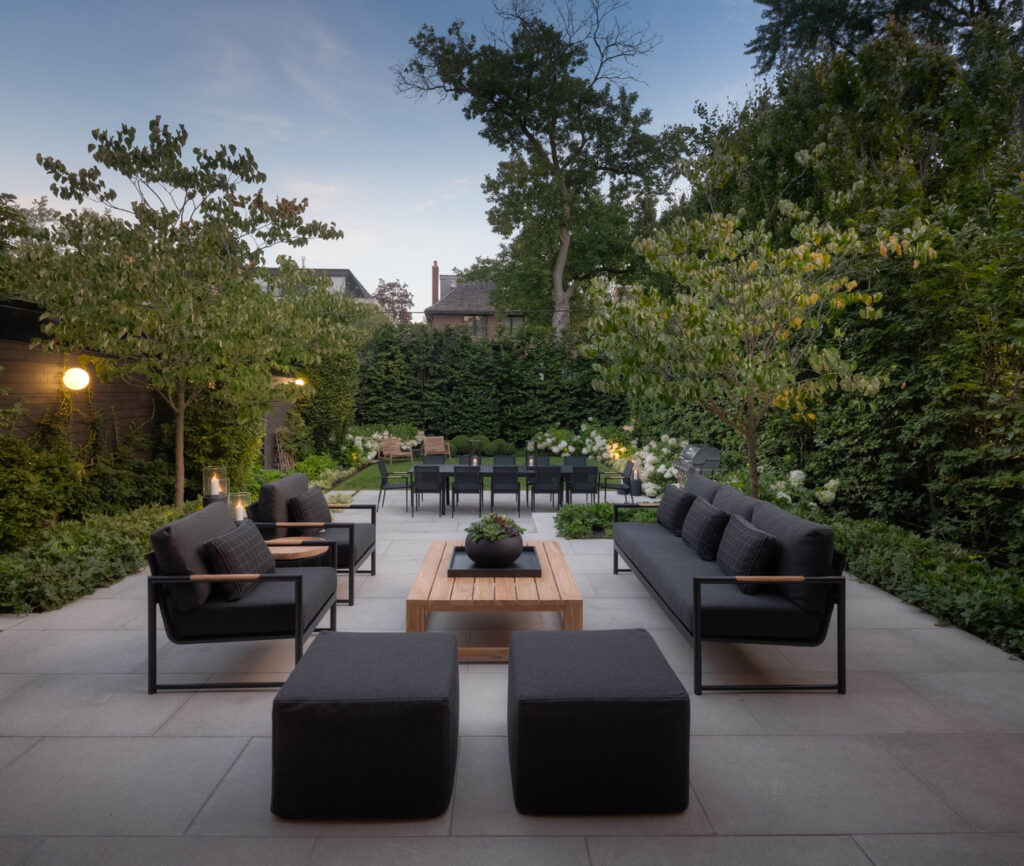 source: pinterest.com
The type of material is essential when choosing your garden furniture. We're often tempted to follow current trends for decor, but it's much better to think in the long term and opt for a solid material, which will withstand the passage of time as well as the weather. 
Plastic-based furniture can be a great option, as our decor is always constructed with particular care and attention, but you should settle for cheaper plastics and designs for your garden space.
Also think about the time you want to devote to Patio furniture maintenance. Hardwood requires more attention than wicker, which can be similarly durable and found in more eye-catching designs. In the same vein, the maintenance process and details of WickerPark's patio furniture will not be the same as that of plastic garden furniture. 
Finally, be sure to choose materials that you find appealing and can handle without damage. WickerPark's toronto patio furniture in particular is quite resilient and offers a cozy feel that's perfect for garden furniture. And if you choose to mix up material types,  try to maintain consistency throughout the overall design for a great aesthetic.
Listen to your decorative desires for your outdoor area
source: piterest.com
To create the outdoor garden space of your dreams, you have to listen to your desires and follow your inspirations in terms of decoration. Whether you're going for a retro, pop, or classic feel, or if you want a larger, sturdier table to share your breakfasts and your barbecues, listen to yourself, even if it will require more maintenance than other options.
The advantage of WickerPark's toronto patio furniture is that when considering a simple aesthetic, it's just as easy to decorate as indoor furniture – a few cushions, a plaid, a tray, some plants, and the outside changes with the trends. What ultimately matters is how comfortable you are with the setup and how much you'll enjoy your decor in the long run.