A tropical climate is characterized by hot, wet, and humid summers, as well as heavy rains for more than half of the year. Countries in Southeast Asia, for example, have to go through almost eight months of rain coupled with the hot and humid temperature. While it's the perfect weather for a weekend at the beach, people living in big Southeast Asian metropolises such as Bangkok, Manila, and Singapore always have to fight through high levels of humidity that leave them parched and sweaty all day.
This frustration is evident in the way these people design their homes and use air-conditioning to combat the hotness and humidity of the weather. But with tough information about climate change and global warming facing them, many of these Southeast Asians want a better way to combat the heat in their homes (offices remain largely dependent on air-conditioning). For those living in a high-end condominium, this is a particular problem since there are design elements that have to be followed when redesigning and renovating these expensive properties.
Let the Light In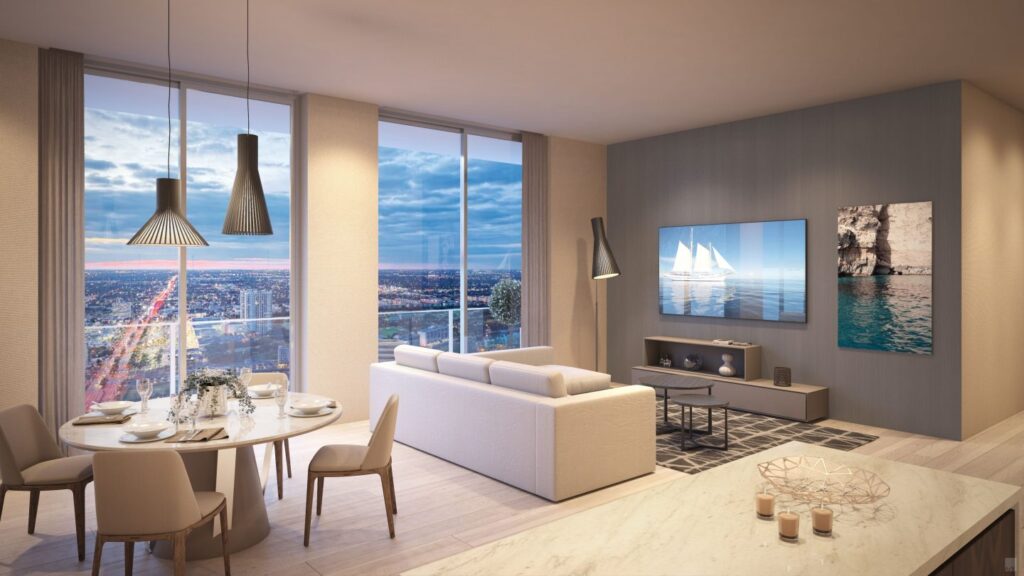 source: toptenrealestatedeals.com
Sure, it's sunny most of the time in these tropical countries, so why not embrace the light and let it inside your condo units? The fact that you do not have access to an outdoor garden should already startle you. How can you spend more time soaking the wonderful rays of the sun if you do not have a patio large enough to do your yoga poses? Choose a unit that faces the sun and in the morning, open the windows and let the sunlight in. It will do wonders for your mood.
Use light curtains and drapes to cover your windows at night for safety reasons. Although you may want to use blackout curtains, try not to because these will also stop the evening breeze from getting into the tiny crack you left in your window. Remember that when it comes to designing a home in a humid climate, the technique should boil down to ventilation. Letting in as much light and fresh air as possible is important to temper the humidity levels.
Embrace Nature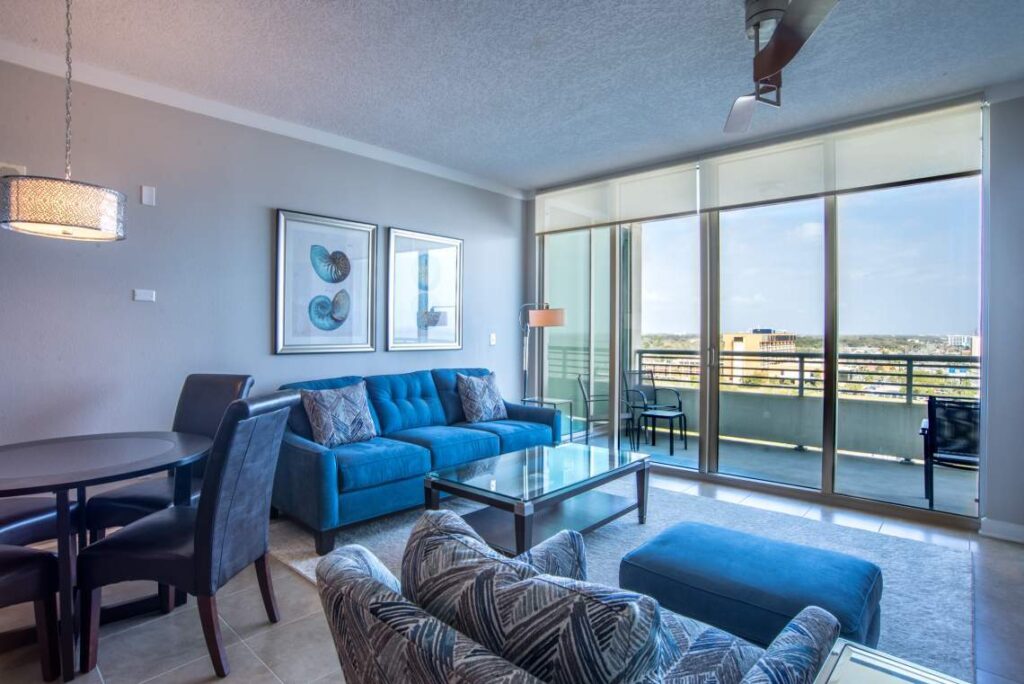 source: mississippigulfcoastrealestate.com
One of the many advantages of living in tropical countries is the rare plants and trees that you can grow. Of course, the fact that low-maintenance succulent plants also thrive in this climate is a welcome addition to your growing collection of plants and shrubs. While a condo unit is not the ideal place for a "tropical garden," you can still embrace nature and surround yourself with it.
Use that small patio in your condo unit to grow potted plants. Hang the plants from the ceiling and build a vertical garden on one side of the wall. While it may not replicate the effect of having an actual walkable garden, it does give your home that fresh vibe. Plus, it improves the quality of air inside your homes so make sure to take some of those potted plants inside when you can.
Go Minimalist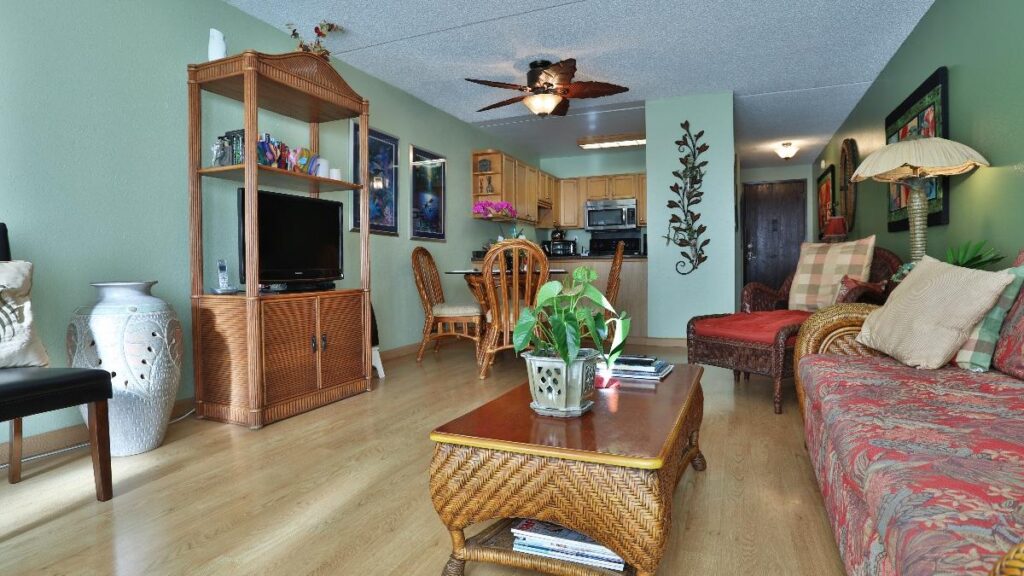 source: homeyhawaii.com
It's important to follow a more minimalist design in your condo unit. Not only do you not have the space to fill it up with various furniture, but crowded rooms also make the home feel more humid than it already is. The less furniture and things you have lying around the house, the better the ventilation will be indoors. Plus, it is easier to keep the home neat and tidy when you do not have too many surfaces to clean and wipe.
Use Light Colors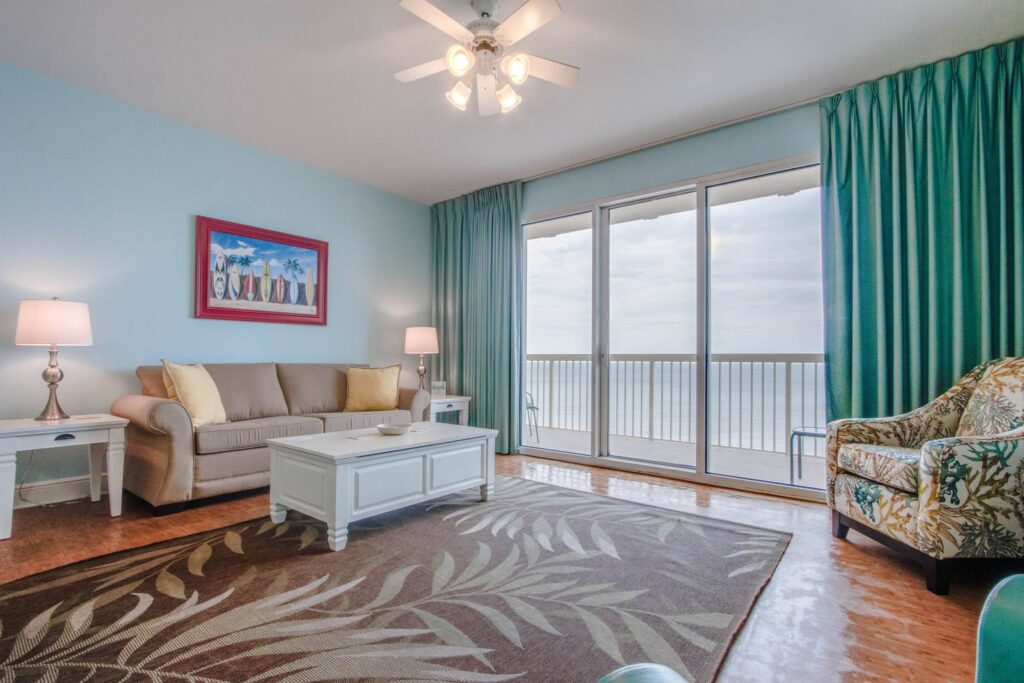 source: rezfusion.com
Dark and aggressive colors such as red, brown, and black make a room feel warmer. In a tropical climate, you don't need these colors. Capitalize instead on the warm and sunny feel of living in Southeast Asian temperatures. Go for light colors and pastel hues. The light shades of blue, green, yellow, pink, and lavender always work wonders in a small and usually cramped space.
If you aren't too fond of these colors, you can go for neutral tones such as gray, beige, white, cream, and taupe. Stay away from forest green because although this reminds you of nature, it only works for larger space with high ceilings. For condo units, the better option is to go for the light spectrum of the color wheel.
Life in the tropics is usually filled with warm sunny days. However, tropical storms do happen all the time, too, so you have to prepare your home for the deluge of rainwater that comes for six to eight months a year. That means that when designing your homes, don't just think about fighting off the humidity. Think about how it'll make you feel when the storm is raging outside.