Most times, it's the little changes you make that will make a huge impact and bring more life into your space. For instance, you can repurpose old items, add extra storage space, or rearrange your living room instead of undertaking an expensive renovation.
The state of your living room can influence your stress levels. Perhaps you're unimpressed about its current state, here are some budget-friendly ideas you should try at The Architecture Designs.
1.    Invest in lighting fixtures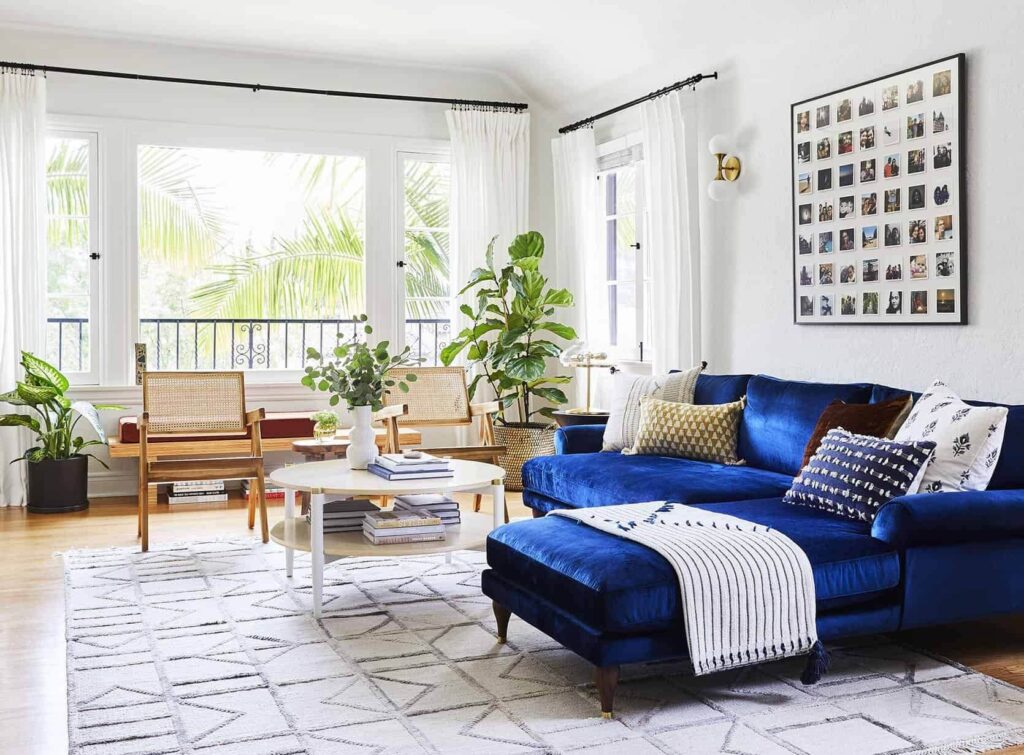 source: pinterest.com
Lighting fixtures can change the appearance of any room effortlessly. Get beautiful lamps and replace your overhead bulb with a moderate chandelier. This can give your living room some hotel vibes without spending much.
2.    Upgrade your furniture
Furniture pieces serve as the focal point in most living rooms. Consider replacing worn cushions or sofas. For instance, a quality sofa bed will bring extra comfort and a dash of elegance to your living room. They come in different designs and can double as a bed and sofa.
Once you invest in these versatile pieces, there's no need for an extra bedroom or bed whenever you have more people over. Besides, converting your sofa bed to a bed is so easy and seamless. You can get the type that will suit your needs and space snugly, even if space is at a premium.
3.    Paint your living room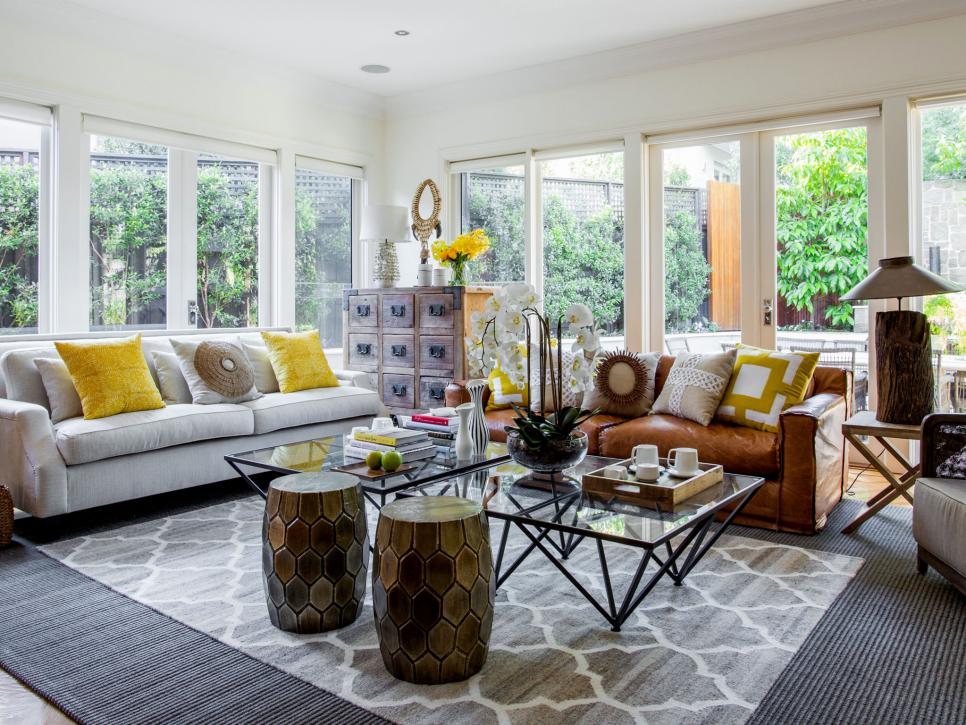 source: hearstapps.com
This is the perfect time to splash a fresh coat of paint on your walls. Make sure that you opt for the right paint color. Bear in mind that each color will elicit different effects. For a tranquil effect, go for white or a neutral color. These colors never go out of style and will blend with every interior décor style.
The good thing is that you can pull this off without hiring a professional painter. You can also paint your ceiling for a more intimate effect.
4.    Incorporate your hobby
Chances are you have at least one hobby you're passionate about. Why not display your best projects in your living room with pride. This can boost your confidence and inspire you to create more.
Alternatively, you can beautify your space with items and images that showcase your personality and interests. One effective way to achieve this is to embellish existing accessories like throw pillows or fabric lampshades with tassels, vintage buttons, and fringes. You are bound to end up with statement pieces.
5.    Change hardware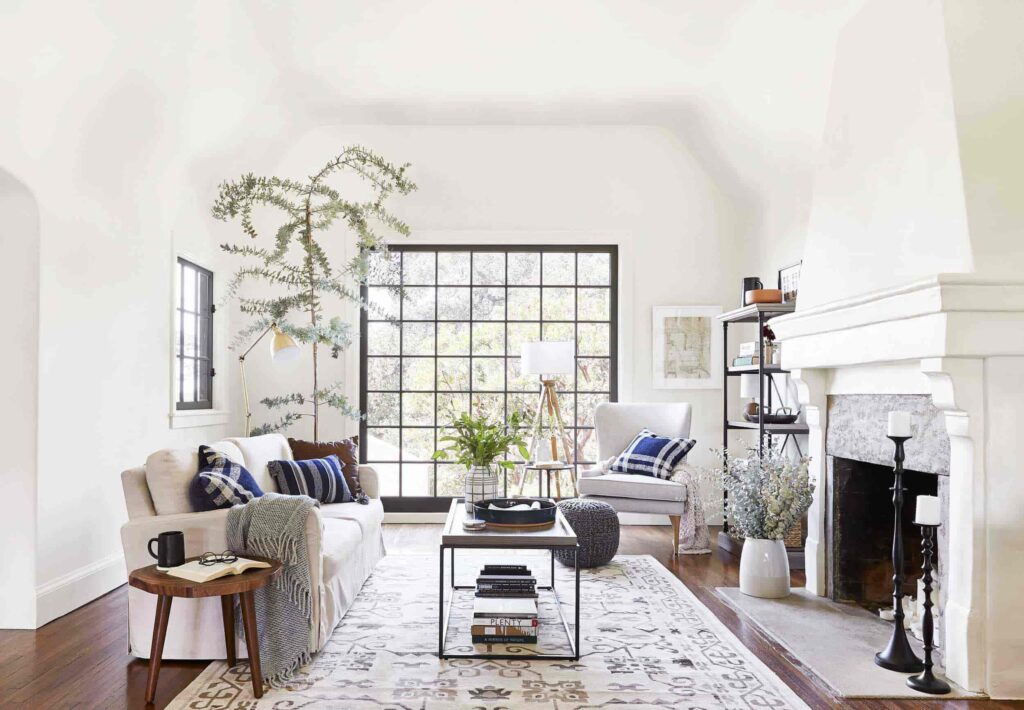 source: stylebyemilyhenderson.com
Try to replace hardware that is worn or damaged in your living room and other areas in your home. At times, you don't even need to wait until they fall apart before visiting a home improvement store. Swap drawer pulls and knobs for a sleeker model.
Taking this simple step can give your furniture a more sophisticated look, and you can even change them yourself.
6.    Infuse greenery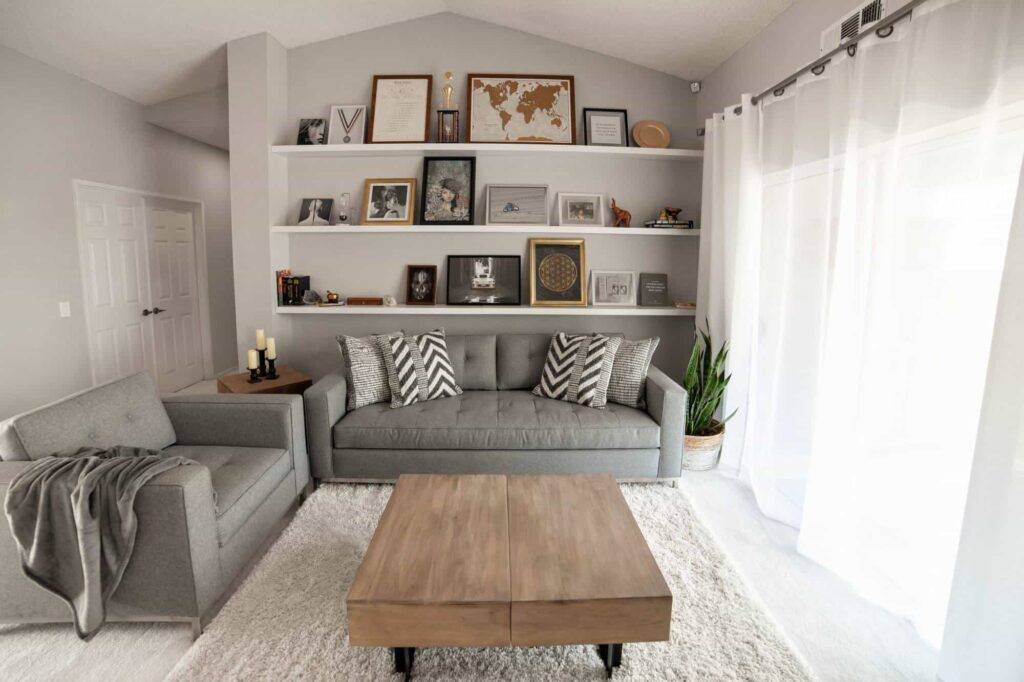 source: theballeronabudget.com
Green plants have the magical power to bring a burst of freshness and positive vibes into your living room or lounge. Apart from inhaling fresh air, greenery can reduce the risks of allergies and respiratory issues.
Each area in the home needs different plants. A plant that is perfect for shaded areas may not thrive in a sunny area. It's imperative to do your due diligence before bringing any potted plant into your space. The bottom line is to choose plants that are easy to maintain.