Summer is in full swing, and there is so much to get excited about in the warm sunny weather. From hanging out at the park to throwing an event in your home, summer is a season full of possibilities. In fact, you may take this as a prime opportunity to hang out on your apartment's balcony too. 
For those who like to get in touch with their inner interior designer, the balcony can be decorated accordingly. More specifically, you might take the summer season as a chance to redesign the flooring that is present. You have a ton of balcony flooring options to play with here, each of which can be as intimate as the next. 
Keep these flooring ideas in mind for peak style and substance. 
1. Wood Decking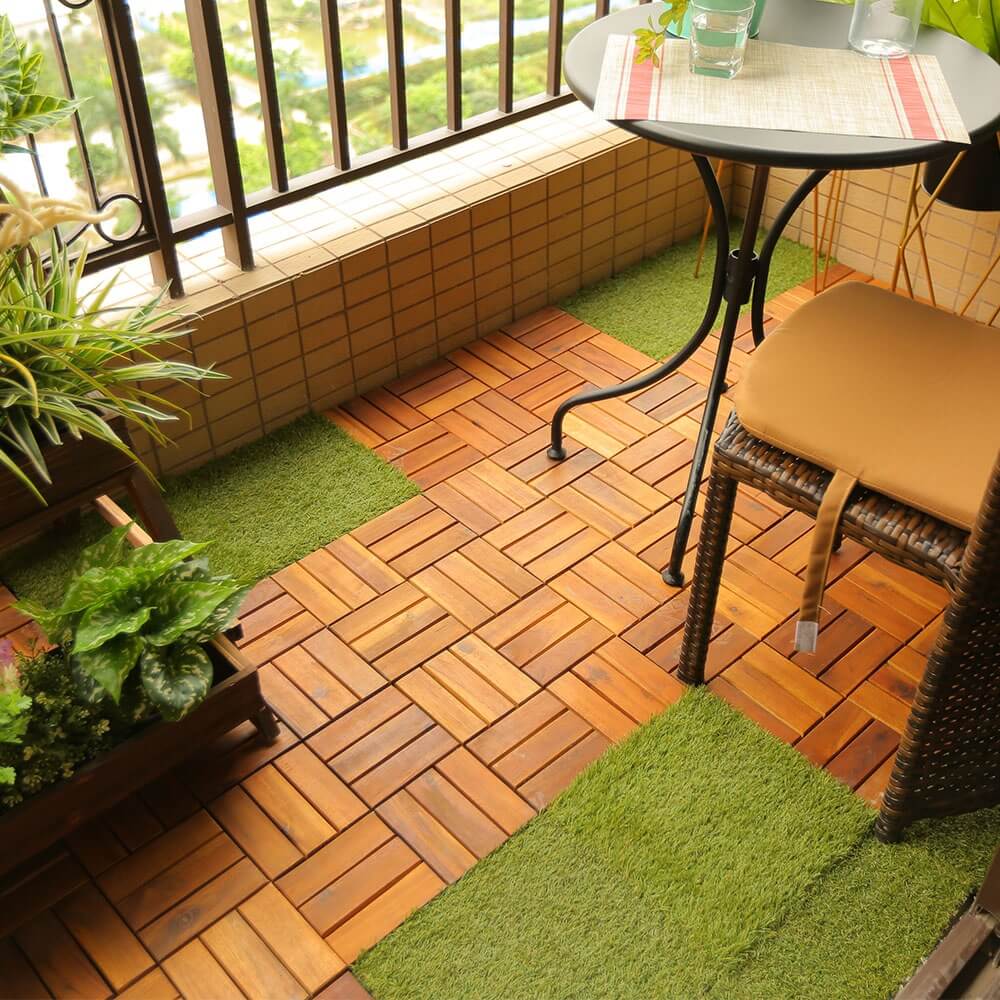 source: aliexpress.com
Sometimes, the classics simply do not go out of style, as it pertains to flooring. Whether you are designing an outdoor deck, or, in this case, installing new balcony flooring, wood is a good pick. For balconies, however, make sure that you choose composite wood flooring, as the end result looks much more stylish. 
Traditional wood flooring can be quite challenging to take care of on a balcony, for example. That is because it lies prone to being negatively affected by the weather, such as rain. Composite wood technology circumvents this potential issue, allowing your balcony's flooring to look amazing, without issue! 
2. Porcelain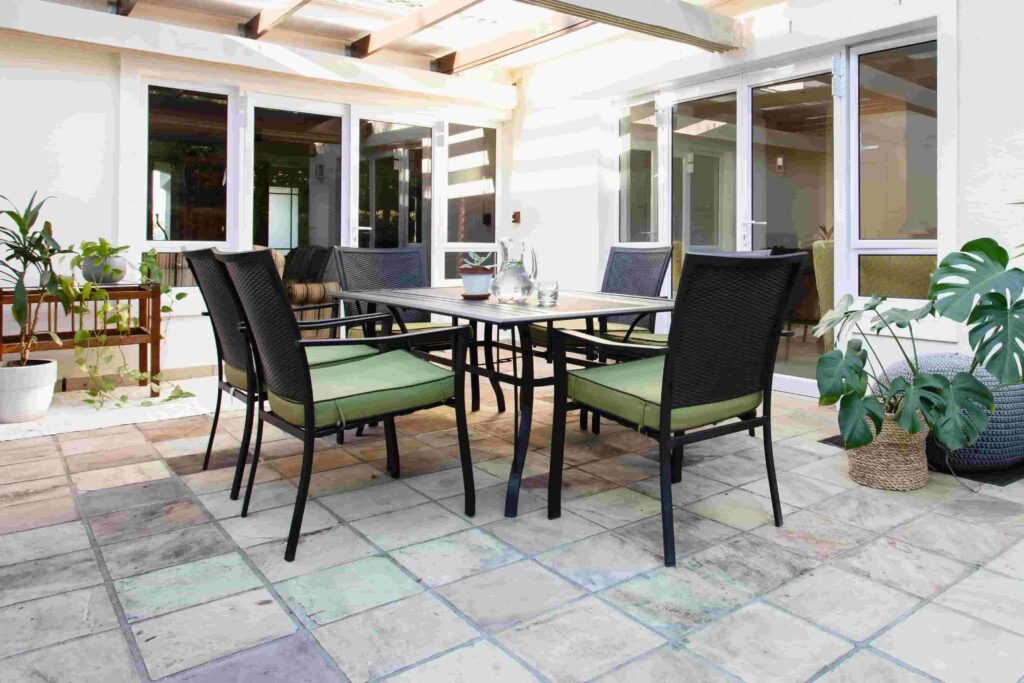 source: thespruce.com
A popular choice for balcony flooring is centered around the porcelain material. Porcelain is usually found installed in many high-end homes or buildings, as it is built to last. The material can also be combined with ceramic, in order to produce a truly fantastic end result. 
One of the best parts about using porcelain, along with a ceramic material, is that maintenance is easy. This sentiment goes double for your balcony's flooring, as you don't have to worry about wear and tear over the years. Plus, the visual aesthetic of the flooring is gratifying, no matter what time of the year it is. 
3. Artificial Grass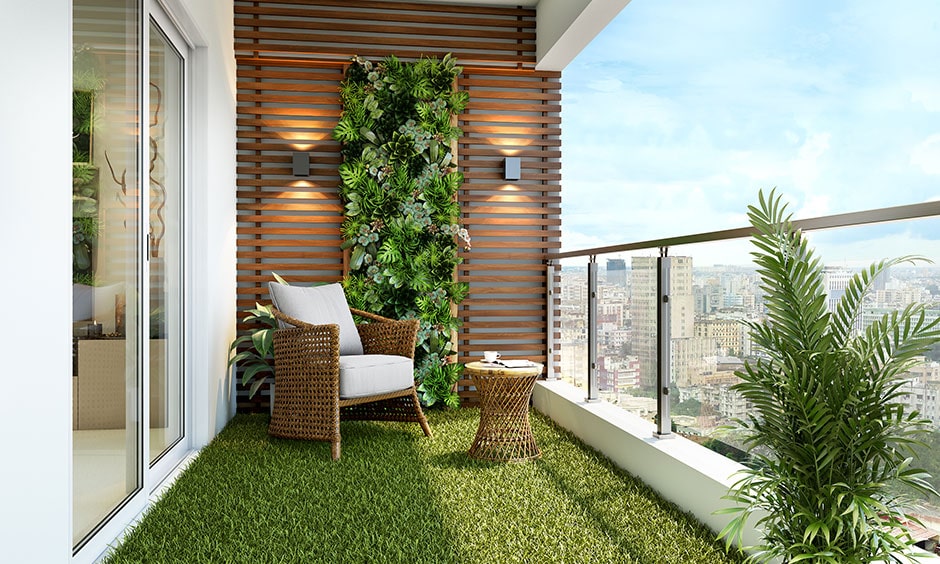 source: designcafe.com
In some cases, you may want to bring nature back home with you, after a long day outdoors. Artificial grass flooring can be an awesome, albeit unconventional choice, for those looking to upgrade their balcony. A huge benefit of using artificial grass is that, if you are a parent, it's easy on your kids. 
There is no downside to kids jumping, or falling down, on the surface as it provides a cushy landing. As is the case with porcelain flooring, maintenance is also simple, since weather elements are not a factor. The cost is fairly low, so you don't have to worry about breaking the bank to install it. 
4. Plastic Tiles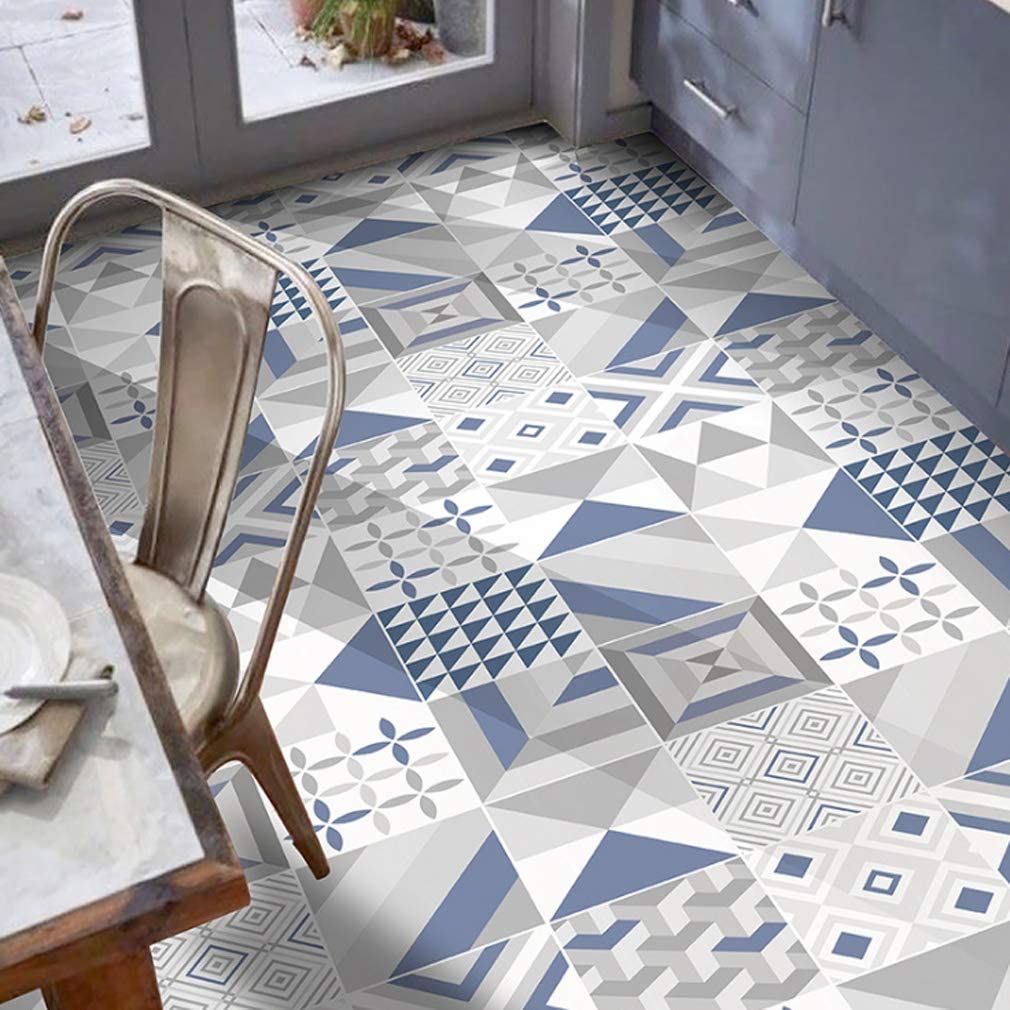 source: amazon.com
Even if the style isn't your thing, you'd be surprised as to how appealing plastic tile flooring can be. Similar in vein to the aforementioned porcelain and ceramic mixture, this flooring option is great for balconies. The biggest benefit you can get with it comes down to them being impervious to most external factors. 
They are generally slip-resistant, so that young children don't have to fear falling down on them. In addition, they do not deteriorate over time, as they are mostly resistant to mold and mildew. Plastic tile flooring usually comes in a variety of colors as well; pick one that matches your indoor theme! 
5. Rubber Tiles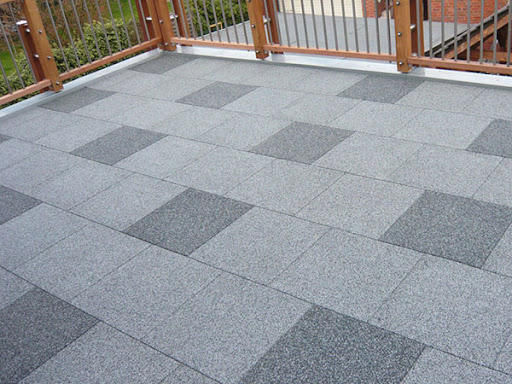 source: googleusercontent.com
Rubber tile flooring is considered to be the ultimate choice, in terms of easy flooring options. They are low-cost, and extremely resistant to even the wettest of rainstorms that may come your way. All that is required is an occasional mop or sweep, in order to bring it back to its original state. 
6. Specialized Rooftop Tiles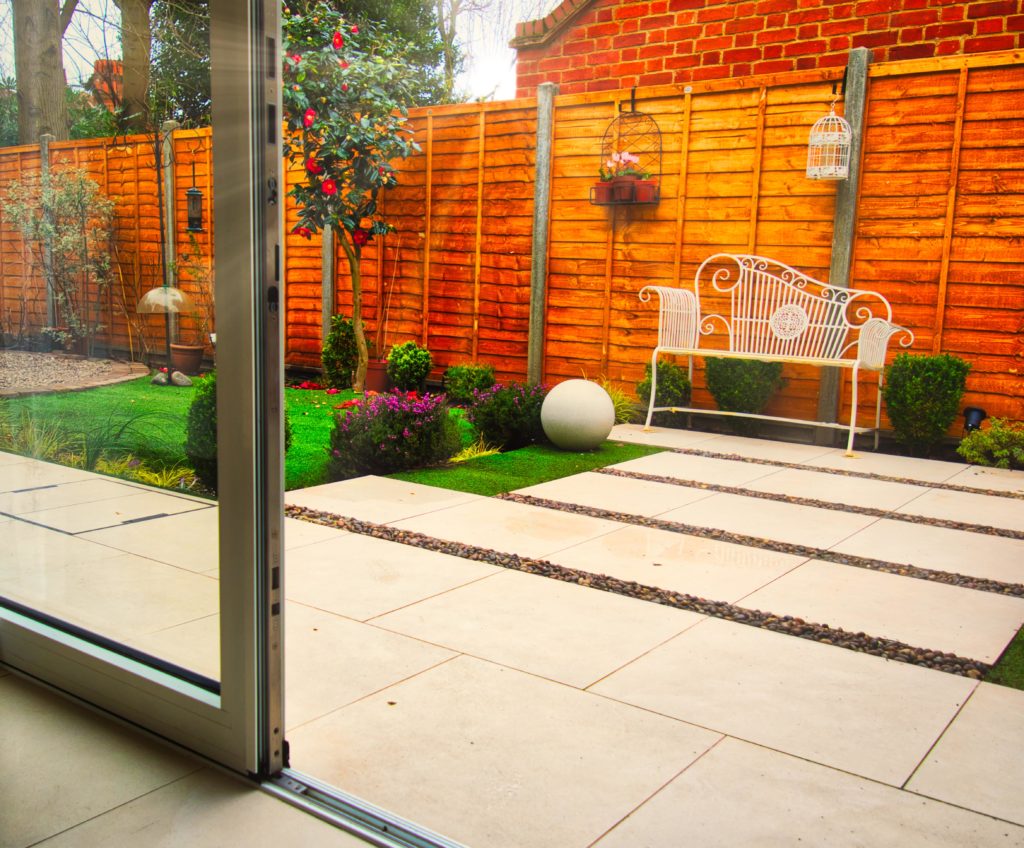 source: flooringstores.com
If you are having a hard time choosing what sort of flooring option is needed, a custom option may be required. Get in contact with the appropriate professional service, and ask what may be best for your balcony's needs. Sometimes, the material used is of the highest quality, which is great for longevity. 
Specialized roofing tiles can be retrofitted to fit your balcony as required by your goals. They are great for external weather factors, being able to maximize water drainage. Moreover, you won't have to worry about the color fading out over time. If you have the budget and plan on spending time on your balcony a lot, picking this flooring option is the way to go. 
Flooring options for your home can be seen as a dime a dozen, especially if you don't know where to start. However, try to make it match the interior design of your apartment first, and then go from there. Once the right material is installed, you will be amazed by the outcome.