Everyone enjoys having a clean home. A clean environment will help you clear your thoughts, helping you feel more serene and at ease. A tidy house may also protect your family from potential health problems and illnesses that are spread through contaminated food.
Cleaning doesn't have to be such a big chore. If you want to tidy up your house and have the energy and time to do it, you may follow these simple DIY home cleaning tips.
Clear Up Your Living Room
source: thearchitectsdiary.com
The living room is the area of your home where you and your family spend most of your time together. This is also where your guests will spend time when they visit your home, so it has to look tidy all the time.
Decluttering is the first order of business when cleaning your living area. Return any objects left in your living room to their designated places to avoid clutter.
Make sure to fluff the ornamental pillows and smooth out the wrinkles in the covers of your couch when cleaning. If there is visible filth and stains, take it as a signal to deep clean your sofa. Cleaning services like Maid to Please DC can do this for you if you have multiple couches you want to clean.
Make Your Floors Sparkling Clean
A vacuum cleaner is the most efficient way to clean your floors. Vacuuming will help in effectively sucking the dirt, dust, fallen hair, and loose debris that your naked eyes may miss. If you have a tile or wood floor, you may also use a microfiber dry dust mop as an alternative to a vacuum.
Following that, mop your floor with hot water and a cleaner. You might begin at the farthest corner of your house and work your way out. This way, you'll ensure that no areas are missed.
Clean Your Windows
source: pinterest.com
Windows usually accumulate dust, dirt, and unwanted fingerprints, so you might have to use a streak-free window glass cleaner to avoid scratches.
Spray an ample amount of cleaner on the surface of your windows and wipe them using a newspaper. Wipe it until the cleaner is no longer visible and the window surface is already clean. 
Sanitize Your Kitchen
The simplest approach to keeping the kitchen clean is to wash the dishes after every use; leaving them in a clump on the sink may invite bacteria. If you wish to reduce your workload, purchase a dishwasher.
Don't forget to clean the sink and the faucet as well.  Simply spray an all-purpose cleaner on your sink and faucet and let it sit for a few minutes to eliminate the germs and mildew. After that, scrub it with a sponge, then rinse it with warm water; dry it with a paper towel afterward.
Keep Surfaces Clean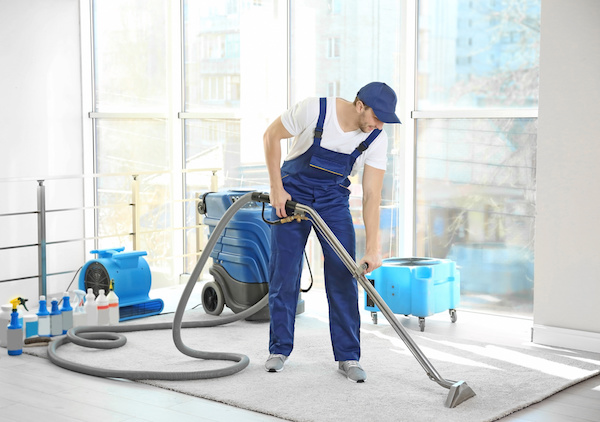 source: hourmaid.com
Wipe down every surface in your home. This includes the cupboards, cabinets, stovetop, and appliances, which are regularly touched.
Use an all-purpose cleaner on cupboards, cabinets, and appliances, and wait at least a minute before wiping them down with a clean towel.
To remove splatters and oil off the cooktop, use the grain side of a non-scratch cleaning sponge, so you don't have to scrub the cooktop with too much effort, which might result in scratches.
Clean The Bathroom
Clean the shower, sink, bathtub, and toilet using a product cleaner and read the instructions on how long they should sit before scrubbing. After that, use an anti-bacterial cleanser to make sure all germs are eliminated. 
Organize Your Clutter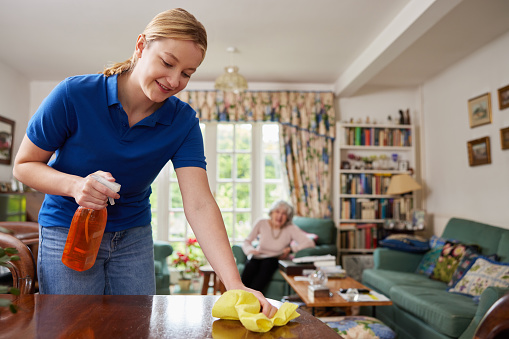 source: pinterest.com
Take any paper or tissues from the floor and properly dispose of them. Pick up your filthy clothes as well and place them in the hamper. After that, place your freshly cleaned garments in your cabinet to prevent exposing them to dust and dirt.
Change Your Bedsheet and Pillowcase Regularly
Ideally, make the bed with a fresh pair of sheets once a week or every other week, and even more regularly if you sweat a lot or have a bedmate. Make a point of changing and cleaning your pillows, bed sheets, and comforters a habit, so you'll always have a good night's sleep.
Takeaway
Cleaning your house may take a lot of work, but it will surely pay off once you see your place all tidy again. Besides, you can always ask for help from Rochester Residential & Commercial Cleaning services, in case you are too tired to do it by yourself.