If you have recently relocated to a brand-new property or are in the process of renovating your home for the first time, you may be wondering what type of flooring is best for your dining room. It can be difficult to come to an informed decision with so many choices to pick from but by familiarising yourself with the various options available to you, you can be confident that you have made the right decision for you, your family, and the future of your home. 
Wood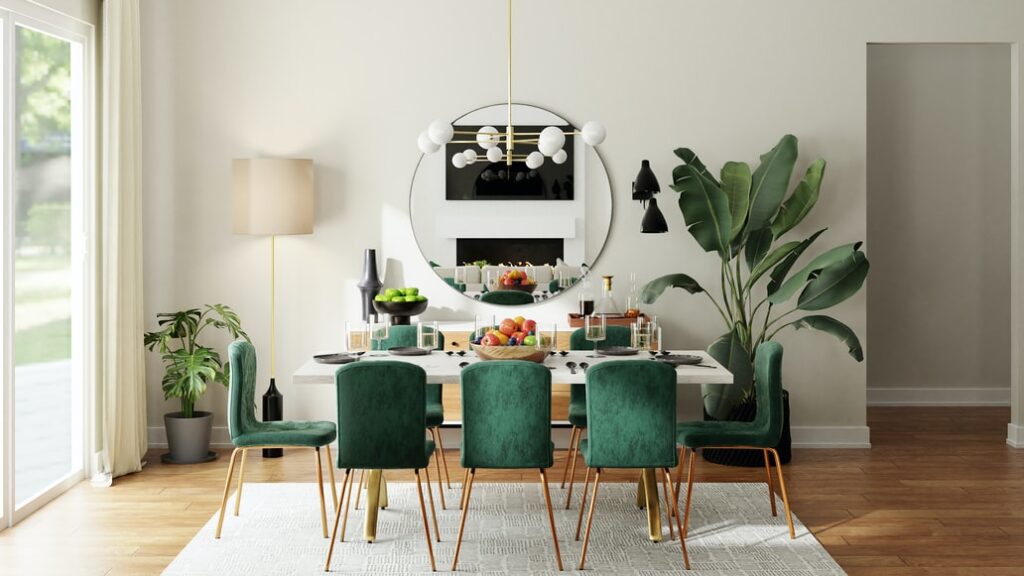 Wood floors, and parquet floors, in particular, have emerged as one of the most common types of flooring amongst homeowners for a wide range of rooms throughout the home and the dining room is no different. It can, however, only be chosen if your dining room is not installed with underfloor heating or does not suffer from high levels of humidity with wood notoriously poor at coping with temperature fluctuations. If you have your heart set on wood, parquet wood floors can be a great way to inject a sense of individuality and warmth into your dining room. 
The bold patterns and designs bring a unique and prestigious flavour to the room. It's a floor that you invest in, one that will always be a statement piece, but also one that is flexible enough to fix with whatever design and tones you want for your cupboards, cabinets, and surfaces.
Laminate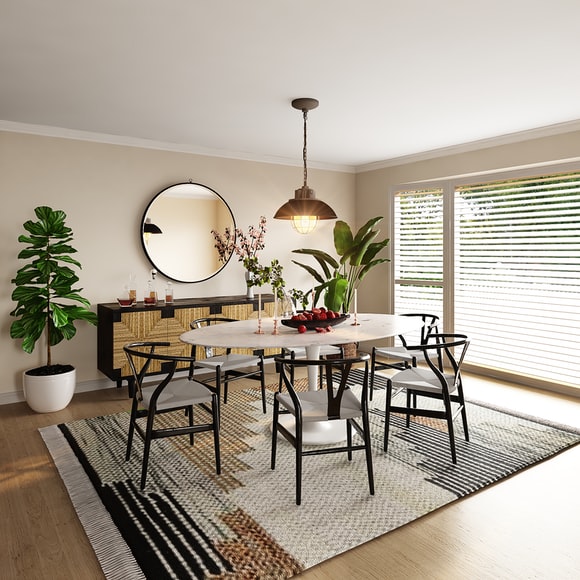 It is no secret that dining room floors tend to put up with a lot of spills, drips, and gradual wear and tear. It may, therefore, be a wise decision to opt for laminate floors for your dining room with the option to mimic the look of real wood a cost-effective way of achieving similar results for less. It also looks great against wooden furniture and is extremely easy to wipe clean if any accidents were to happen or if you like to host dinner parties fairly regularly. 
It's a flooring that will last a while if you give it the necessary care and attention. While it can withstand knocks, drips, and traffic, you will want it to do so for longer than the foreseeable future.
Vinyl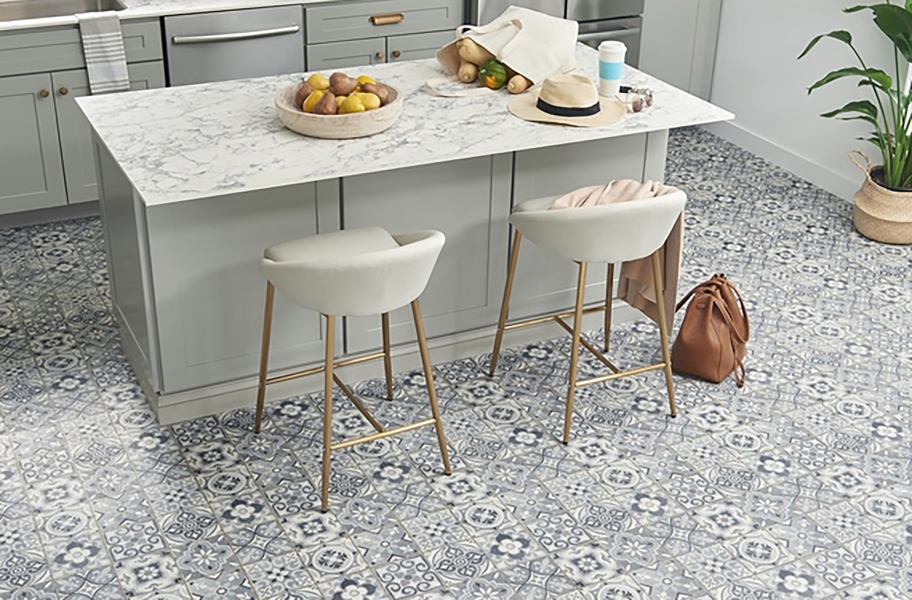 Vinyl flooring is another popular choice amongst homeowners when it comes to dining rooms due to the wide range of options available on the market today making it easy to find something to suit your personal style and existing interior design choices. It is also similar to laminate in that it can be wiped clean fairly easily with minimal upkeep and maintenance required to keep it looking brand-new for as long as possible so you can continue to impress guests in your dining room by hosting dinner parties for years to come. 
If you are struggling to decide the best flooring to use for your dining room, there are several options available to you. This includes wood, laminate, and vinyl with the decision you make largely down to personal preference and your existing interior design choices.