A country house is undoubtedly the dream of many people. After all, the scenario refers to moments of tranquility.  A country house is undoubtedly the dream of many people. After all, the scenario refers to moments of tranquility and leisure, idealized by a large number of people.
So, if you own a country house, you are likely to use the place with your family and friends, enjoying occasions of relaxation and rest.
This is because many of the people, who choose to buy a country house, certainly want quiet moments in more remote locations. In addition to being a place of rest and leisure, the countryside has other charms, such as: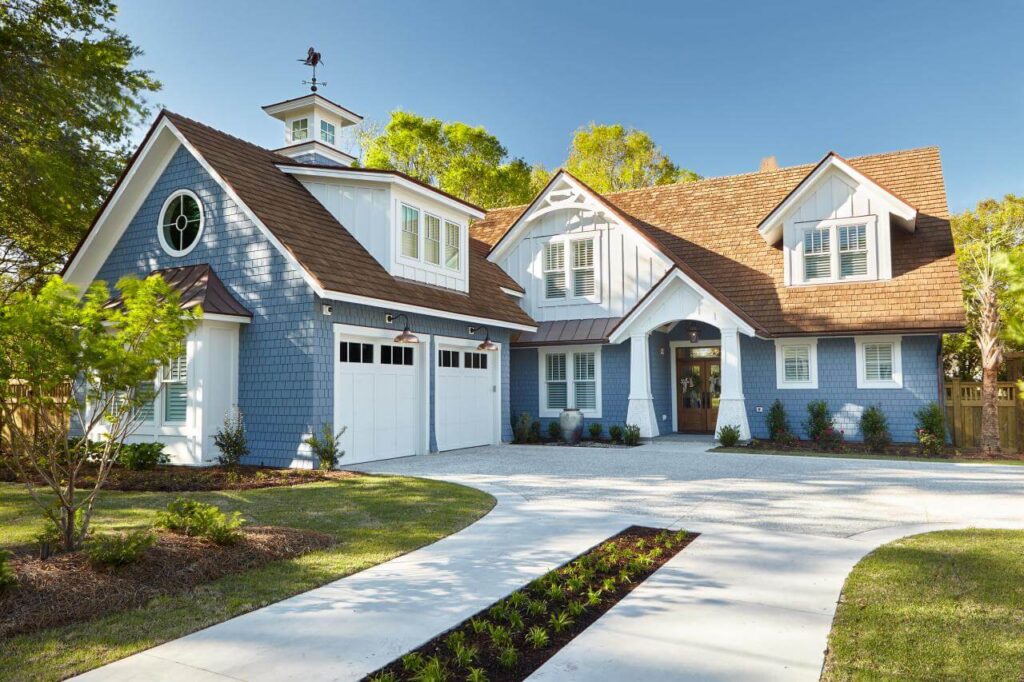 source: hgtv.com
A wide green area

Natural sounds

Stunning landscapes

A pleasant climate

Cleaner air, etc.
Given these characteristics, some families choose to change their address, moving to more remote locations so that they can enjoy these elements.
Even if this will lead to a longer path to work or other types of activities
source: onecms.io
After all, the beauty and serenity found in rural regions easily justify this type of decision. Therefore, many people invest in this project, the bucolic countryside air attracts more and more people from the city, who buy land and build a property according to their wishes, or buy houses that have already been built.
As with any type of property, a country house can receive improvements in its internal and external areas, making it even more complete and pleasant. In this article, possible improvements will be discussed, capable of improving the place in an interesting way.
Improvements in the internal area
source: pinterest.com
A country house can have different types of rooms. Normally, the rooms are usually large and cozy, with comfortable furniture and more rustic decoration, with a rustic feel.
Investing in elements that bring an interior touch to the space can be quite interesting, as this climate makes staying in the house much more pleasant and takes the peace of the interior into the property.
Using a sofa with a wooden structure and including cozy pillows or puffs ensures a perfect harmony between the countryside and a living room.
In addition, large tables, with several seats, bring the notion of a cozy atmosphere and combine with a country decor, allowing guests to be accommodated in a more peaceful way.
The decoration on the walls can be complemented with more handcrafted paintings and decorations, giving a touch of subtlety to the environment.
It is also possible to revitalize the floors, so that, if your house has wooden floors, it is recommended to apply specific aleko home improvement products for this type of material, restoring the surface's natural shine.
The marble floor restoration is also an option to return light to a room with this type of material, since the floor returns to its original appearance. In this way, the appearance of the room is renewed, enhancing the property. In addition to the internal area, it is also possible to invest in the external part of the country house, optimizing its composition.
Improvements in the outdoor area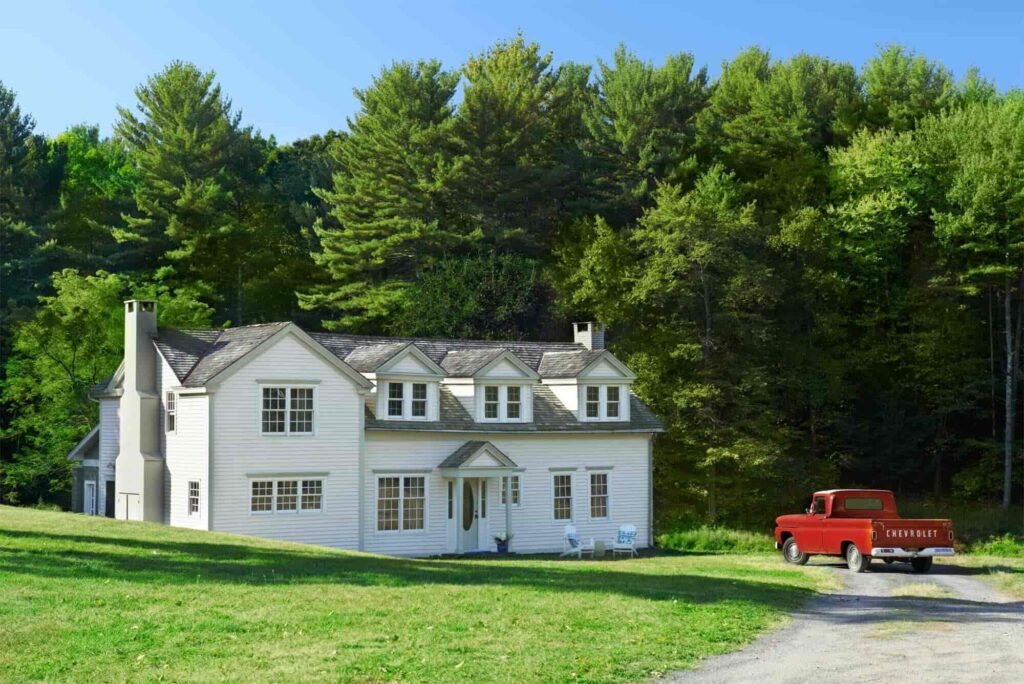 source: hearstapps.com
The outdoor area of ​​a country house can contain different elements. Swimming pools, sports courts, balconies and even a backyard with a barbecue are part of the owners' preferences.
Therefore, it is necessary to invest in actions that improve the use of these places, periodically cleaning, treating and maintaining swimming pools , leaving them well cared for and always ready for use.
If you have a court in your country house, it might be interesting to replace the land surface with a lawn, optimizing the structure of the place.
The balconies can be set up with comfortable furniture such as rocking chairs, deck chairs, beanbags and hammocks, so that people can spend more time in this area.
In the backyard, it can be interesting to invest in a wood-burning oven, which will guarantee the preparation of food in a more rustic way, enhancing the flavor of the food and complementing the field design, while allowing the use of the space for leisure.
Thus, suggested improvements to your country house's outdoor area are just as important as interior modifications.
Structural improvements
source: pinterest.com
Property can always receive some kind of improvement in its structure, making it safer and more functional.
The installation of a power generator is one such example, as the equipment can prevent your house from being without light during an electrical failure in the region.
Choosing a water tank with a large capacity is also essential for country houses, preventing your property from running out of supplies needed for common activities.
You can also invest in heaters for faucets, since, in cold weather, country regions tend to have low temperatures due to vegetation, and this type of installation can facilitate much of the organization routine, such as washing dishes.
In the same sense, it is possible to install a heater for swimming pools, which will allow them to be used in comfort and comfort, guaranteeing the leisure of family and friends every day of the year, regardless of the season.
With the implementation and installation of the improvements mentioned in this text, your country house will provide even more pleasant moments for everyone, valuing the interior aspect and bringing it, in a rustic and elegant way, to the internal and external area of ​​your property.