A medicine cabinet is a useful storage solution for keeping bathroom essentials near at hand. It's a great place to keep everyday goods like toothpaste, skincare, cosmetics, shaving tools, and more. Utilize a few storage methods for extra purposes inside the cabinet to keep all of these little objects tidy.
These medicine cabinet organization ideas, whether you use hooks or magnets, can save you time and stress, letting you simplify your morning ritual and get ready for the day. Use these helpful hints to spruce up your medicine cabinet and make it more useful to you.
In this post, I've compiled a list of 13 DIY medicine cabinet ideas that you can try at home. The instructions for constructing these cabinets are fairly brief.
Clear Medicine Cabinet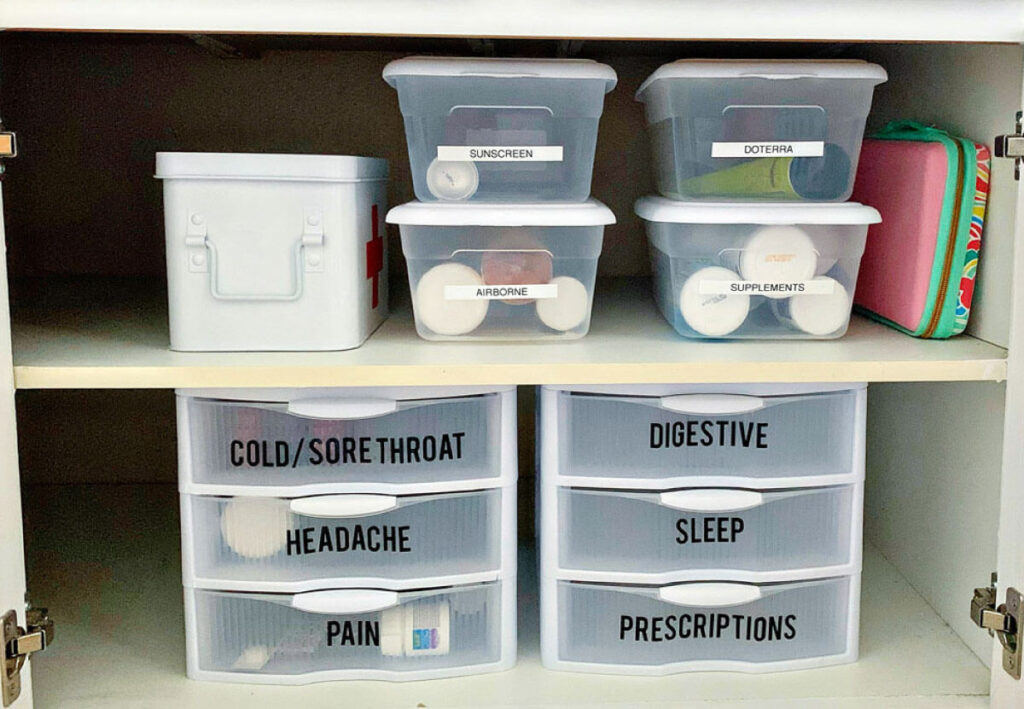 source: thirtyhandmadedays.com
Your medicine cabinet organizing ideas should be based on your specific needs, and you should have quick access to the products you use the most. The bottom shelves contain shaving equipment and daily items, while the higher shelves hold health aids. Clear acrylic organizers put things of similar size together.
Magnet Holds Cabinet
How to organize a cabinet with the help of a magnet? Yes, you read that right. Here's the solution: Install a magnetic memo board on the bathroom storage cabinet door to make space in a cramped space. Slim magnetic containers hold personal care items while enabling the door to be completely closed. Use magnetic hooks to hold small items, or stick magnets on the bottom of items like lip balms so they cling to the door's surface.
Under Shelf Cabinet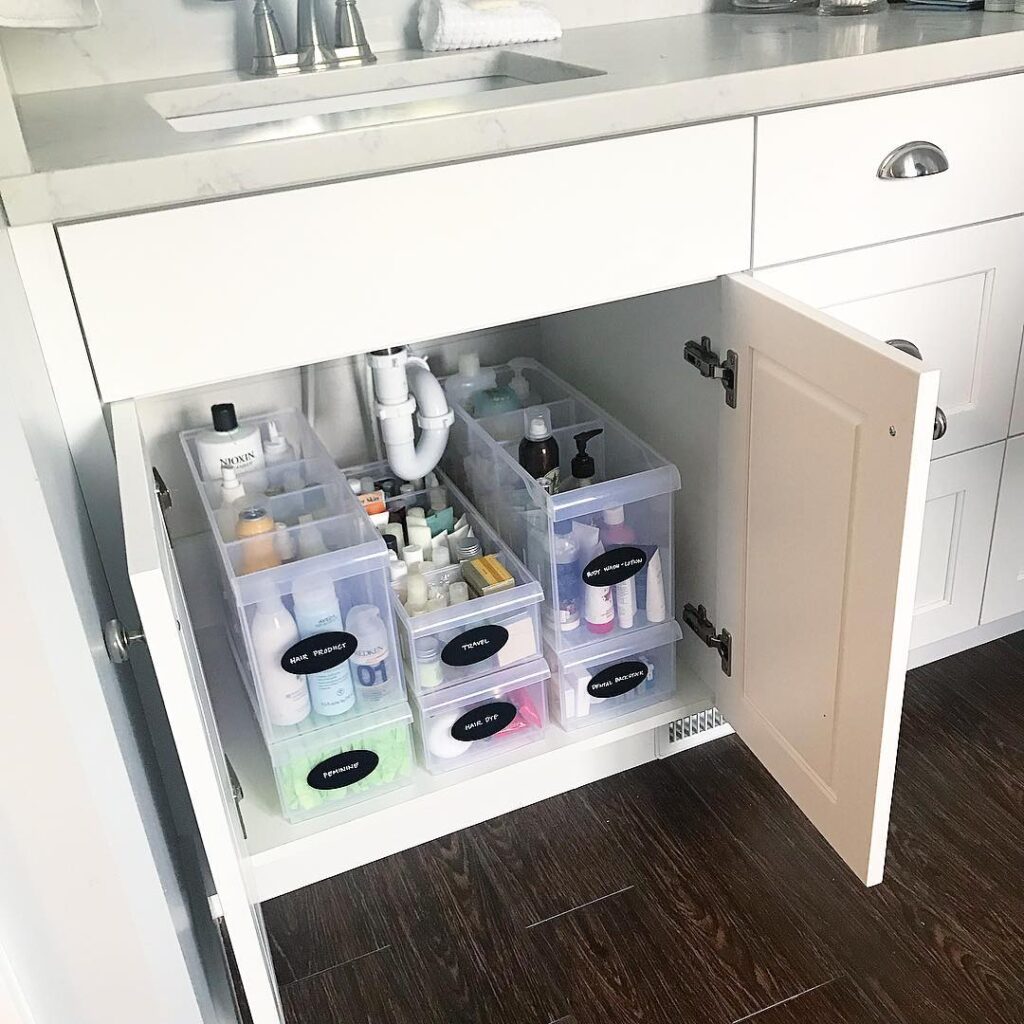 source: extraspace.com
Don't overlook the underside of medicine cabinet shelves. Simple stick-on hooks may be used to hang headbands, necklaces, and bracelets so they are always within reach. Place these hooks along the cabinet's sides to keep hanging objects out of the way.
Sliding Mirror Cabinet
If you're going to construct your own bathroom cabinet and therefore have total creative freedom, would you rather make something more modern in appearance and structure? In that case, we highly recommend taking a look at this system, which allows the mirror to glide side to side and the wooden "tracks" to serve as shelves for your bathroom items.
Frameless Medicine Cabinet
source: foter.com
Fancy medicine cabinets might cost hundreds of dollars, but this Medicine Cabinet does the job for a lot less. It's incredibly basic, with a frameless mirror design that's intended to be sunken into your wall and once placed, your guests will assume it's just an elegant bathroom mirror.
This cabinet is compact, standing 22 inches tall and less than 4 inches thick, therefore it requires a little smaller wall hole to fit well. It's made of plastic and steel with a white acrylic paint finish on the inside, and it has two adjustable shelves to hold all of your things. Furthermore, the door may be placed to open from either the left or right side, and it is maintained firm by a continuous piano hinge that allows simple access to its contents.
DIY Medicine Cabinet
Rather than letting your medicine bottles or cans litter the room, it is preferable to store them in a cold, dry location. If you wish, your toiletries can also fit in easily. A mirror, half-inch thick plywood, construction grade glue, and door hinges are all required.
Photo Frame Medicine Cabinet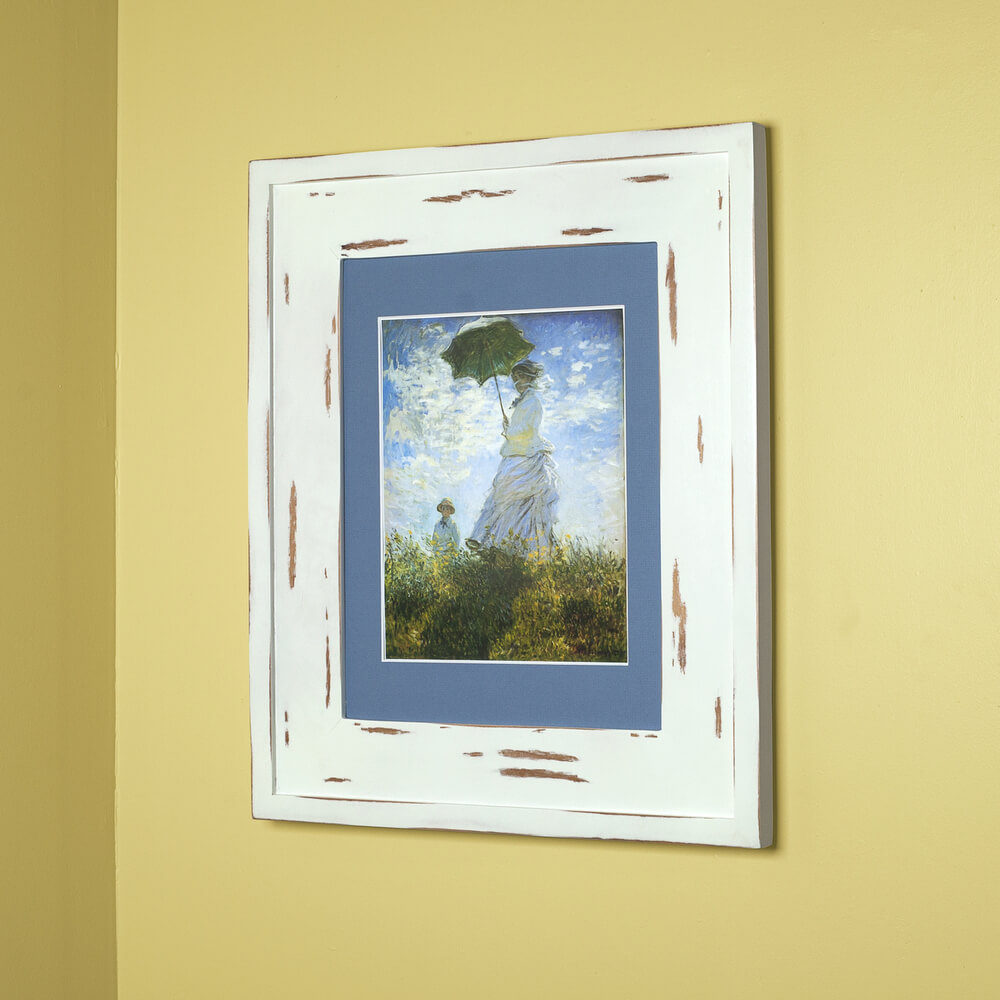 source: walmartimages.com
Nothing beats having your room decorated exactly how you want it to be. Clustered counters aren't a pretty sight. You can always make your own medicine cabinet by purchasing the appropriate wood. A shelf pin jig can be used to make your shelves adjustable. You can also attach a magnetic closing to one of the edges.
Inset Frame Cabinet
Do you detest the notion of building a huge or extremely deep bathroom cabinet because you don't have a lot of space to work with and you don't want it to protrude too far from the wall? In that scenario, we think you'll get along much better with something like this wonderful cabinet that's recessed into the wall and covered with a photo frame to keep things attractive.
Vintage Cabinet
Not all medicine cabinets must be wall-mounted. You may construct a standing cabinet that will stay on one side of the room for convenience. It appears to be a tiny stool with four legs. This is a refinished cabinet. One of the most difficult elements of this job is the drilling, priming, and sanding, but after you're done with that, you're ready to go after some minor work.
Bamboo Cabinet
If your house has a somewhat more spa-influenced aesthetic in mind for the decor of your bathroom, here's an alternative that captures that feeling really well! Check out this bamboo-lined recessed shelf type cabinet in their bathroom wall.
Rustic Cabinet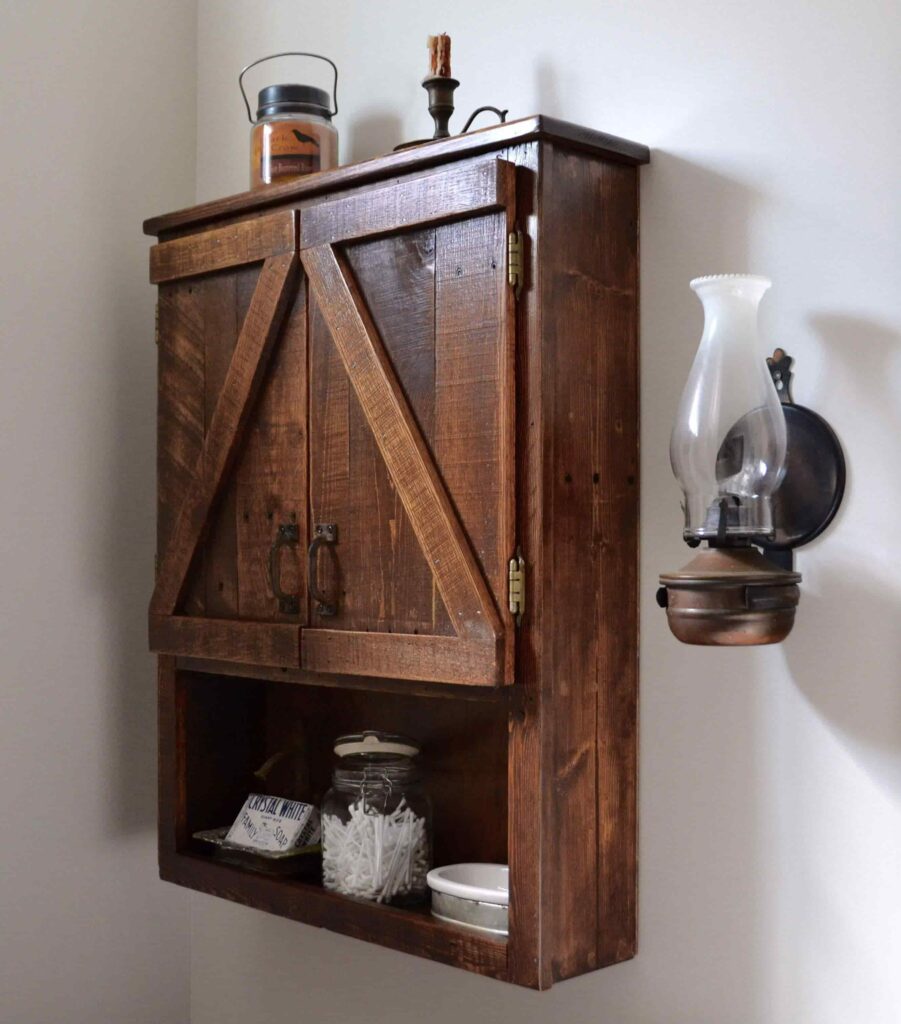 source: pinterest.com
Consider the Home Decorator Medicine Cabinet for a more rustic style. It features a lovely wood frame that comes in a variety of finishes, including faded grey and warm cinnamon. With an 8-inch depth, the cabinet is bigger than typical and may appear cumbersome in a tiny bathroom, especially because it is meant to be surface mounted.
A classic crown molding accent runs along the upper border of this medicine cabinet, with flourishes on the sides. The mirrored door can be placed to open in either way, and there are three adjustable hardwood shelves within to store your favourite bath goods.
Revamp Cabinet
The benefit of old items is that they may be reused. Instead of tossing them away, consider how they may be repurposed and given a new look. It is not necessary to utilise large equipment and screw punchers. Remove the old items, clean and repaint them, and tada! It's brand new.
Cabinet With Drawers
If you're going to build a cabinet from scratch, would you prefer one that you can detach from the wall and carry with you if you move because you rent? In such a case, we recommend taking a look at this adorable cabinet with a mirrored door and a few tiny storage drawers that can be hung on any vacant wall in your bathroom.
Do you know a fellow crafter or DIY enthusiast who has lately shown an interest in building their own bathroom cabinet from scratch, but you know they could use some advice or inspiration? Share this post with them so that they have a plethora of ideas and resources to assist them along the road!