Create an easy outdoor room by adding a stone patio into your backyard or garden. Patio furniture will have a strong presence on the hard surface, allowing you to arrange a seating ensemble for outside dining, morning coffee, or simply resting with friends. You'll need a gravel or limestone paver base, sand, and the patio material you want to use to construct your own DIY patio. Stone patio designs made of bricks, pavers, or flagstones are all durable and appealing.
Choose a pattern that doesn't need cutting the patio material when planning your DIY patio project. This will save you time and effort. For a simple DIY patio, bricks or pavers in straight or softly curved designs work nicely. With their uneven forms, flagstones are excellent for an informal patio with a natural feel.
Brighten Up Patio With Pavers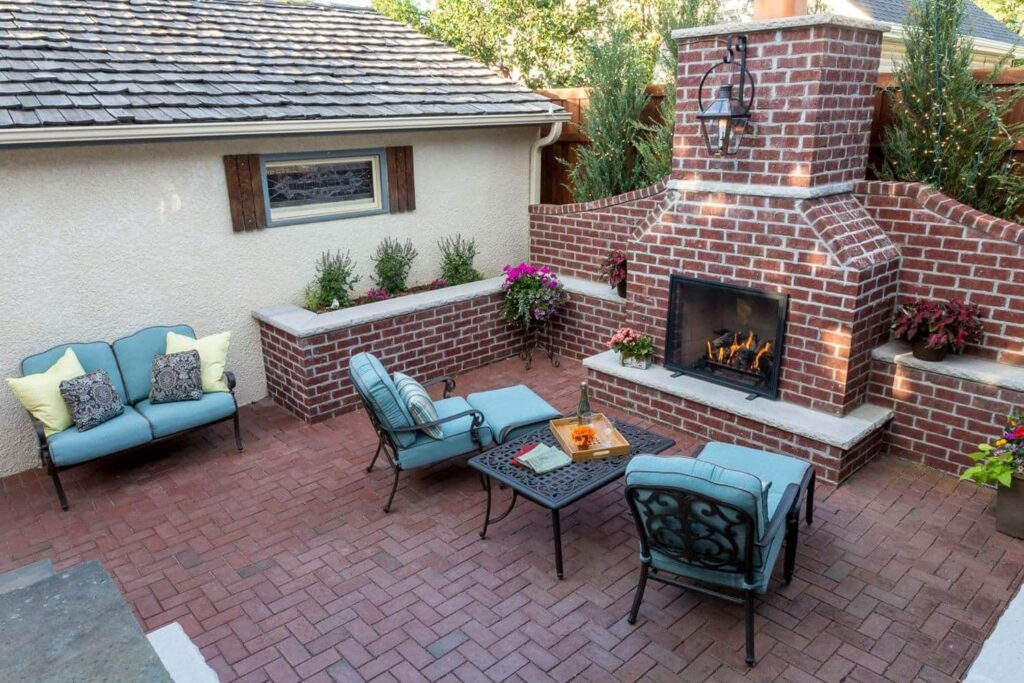 source: pinterest.com
Concrete pavers are a wonderful way to upgrade a standard poured-concrete patio since they are reasonably priced and come in a range of sizes, shapes, and colours. One advantage of using pavers is that they are easier and less expensive to repair than a concrete slab – if a paver becomes stained or cracked, just replace it or, based on the pavers you have, simply turn it over.
Fire Pit Patio
Outdoor fires are really popular right now. Seriously. True, humanity has called the hearth home for millennia, but these days, some are going ultra-retro and obtaining their heat from stone-walled pits set into the soil. And, really, why not? On cool summer nights, melt marshmallows and eat s'mores while lounging in an Adirondack chair with your feet supported up on the granite ledge. So, if you want to light up properly, do it with style. Take a few days and follow our step-by-step tutorial to create your own ring of fire.
Paver-Driveway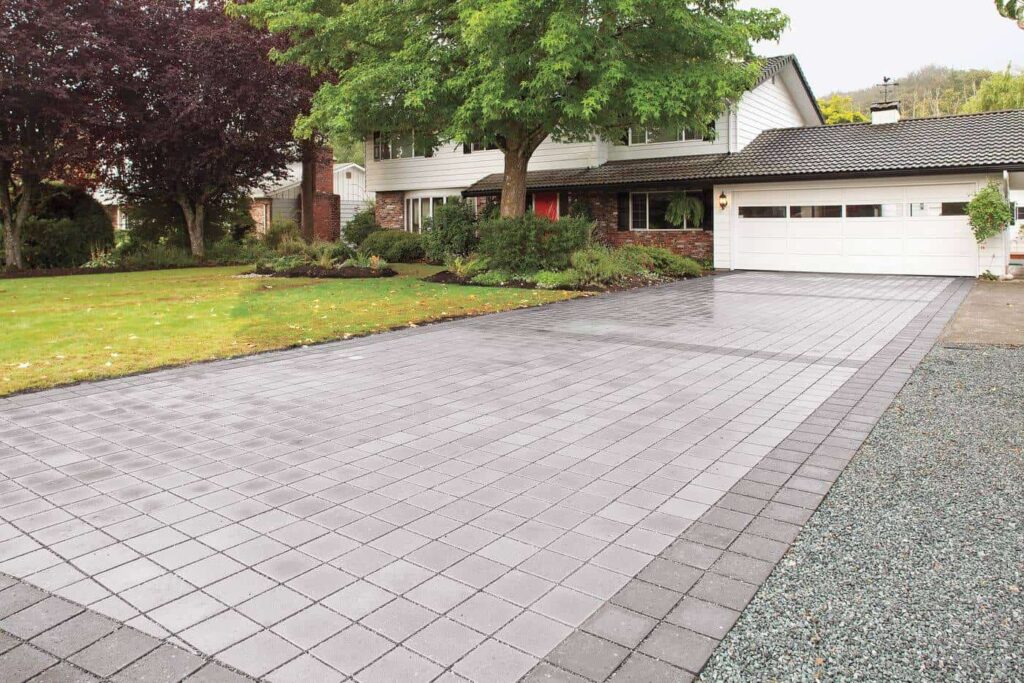 source: thisoldhouse.com
Installing permeable pavers, which enable water to run down through the spaces between them and into a crushed stone bed, is the greatest method to green up a driveway. It slowly permeates into the soil from there. In contrast, water from a normal driveway gathers up oil and other pollutants as it washes into the street, overflowing storm drains, contaminating rivers, and increasing the likelihood of floods from runoff.
Built-In Barbeque
While you could buy a basic portable kettle grill to satisfy your craving for charcoal, there's something appealing about a built-in brick barbecue. These structures not only complement the patio by serving as a focal point and a meeting place, but they are also perfect for feeding a crowd because they generally offer more cooking area than a standard-size rollaway. They're also more robust and weather resistant, don't need to be stored, and have a warmer feel than stainless-steel-surfaced outdoor kitchens.
Set Pavers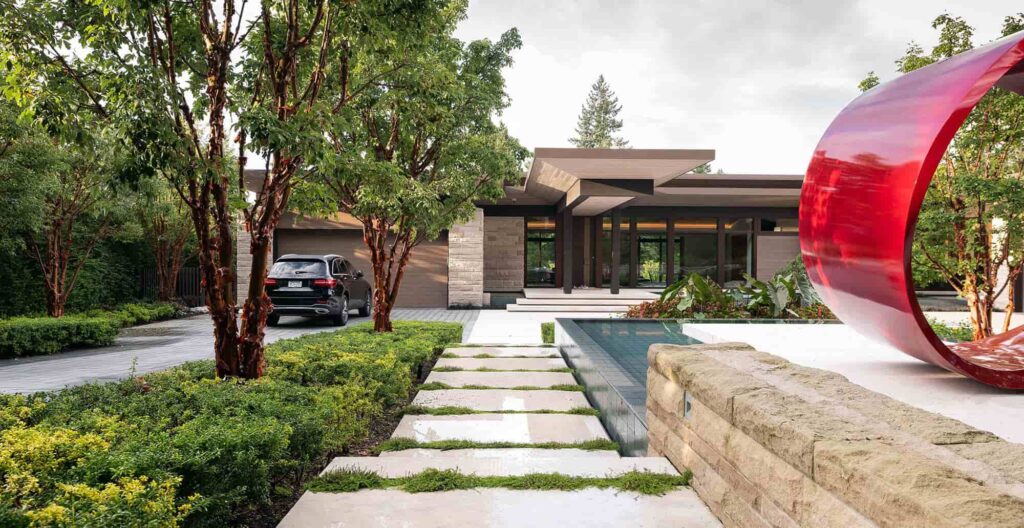 source: buechelstone.com
A DIY stone paver pathway is an excellent method to keep your grass from being trampled and compacted by foot activity. And it's a simple one-day effort for most weekend warriors. The work of mixing the wet stone dust that acts as the pavers' base, as well as lifting and moving the stones, is the most difficult aspect of the procedure.
Pebble Mosaic
With a plethora of stone hues and sizes to choose from, not to mention limitless arrangement variants, the design of a pebble mosaic for your yard or garden is only limited by your creativity. If this outdoor activity is on your summer to-do list but you're stuck for ideas, here are a few interesting examples of pebble designs to get you started. We hope that the most difficult aspect of the endeavour is deciding which one is your favourite.
Waterfront Patio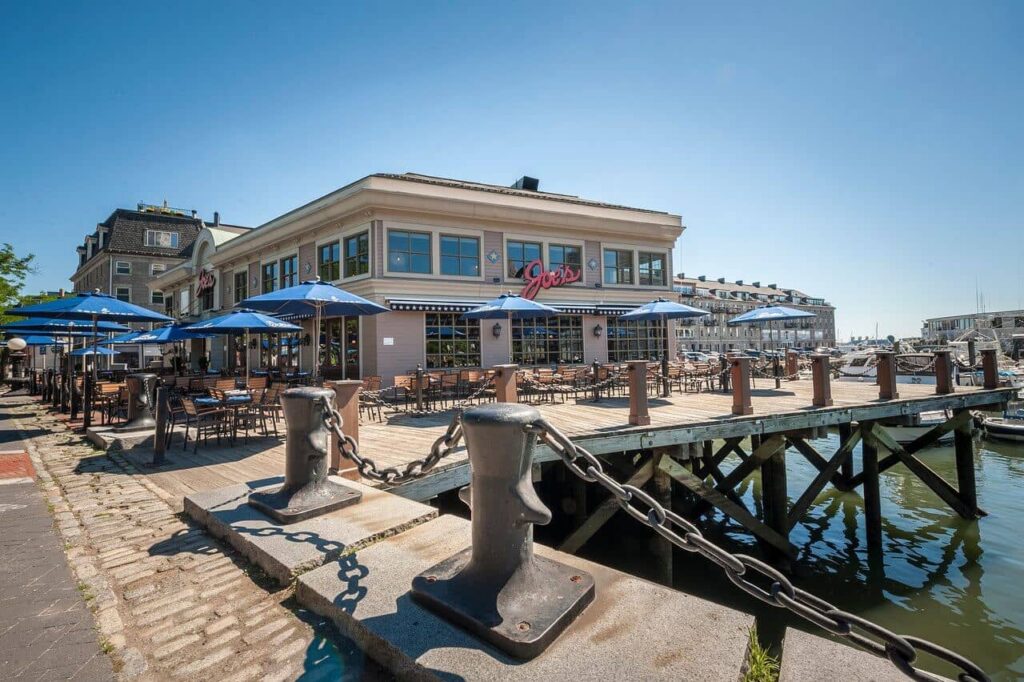 source: tripadvisor.com
The greatest outdoor areas are a seamless combination of man-made and natural elements. That's why This Old House landscape contractor Roger Cook used native Goshen stone for this patio in Manchester-by-the-Sea, Massachusetts, tucked among the rugged Massachusetts coast. Roger planned and built a 15-by-25-foot waterfront patio, as well as a flight of stone stairs going up to an existing brick landing, for this project. The beachside perch gives panoramic views of the inlet and boulder-strewn cliffs and is close enough to put a toe in at high tide.
Wooden Fire Pizza Oven
An outdoor pizza oven delivers classic food to the backyard or patio without setting off the smoke alarm in the kitchen or leaving grease and smoke marks on the walls. A wood-fired pizza oven looks excellent on or near a patio, and it works nicely with a grill for the smokiest meal preparations.
Planter Beds
With bespoke planter beds, you can extend your gardening to the patio. Choose the conventional appearance, or relieve back pain by increasing the height of your pots. In any case, try growing flowers and herbs that will repel mosquitoes and turn your patio into your family's favourite meeting place.
Patio Table
With this exquisite stone-top patio table, you can add a touch of luxury to your outdoor space. This DIY stone-top patio table is a fantastic weekend project and one of our favourite patio renovations since it is simple to build, inexpensive, and durable enough to endure extended exposure to the elements.
Light Up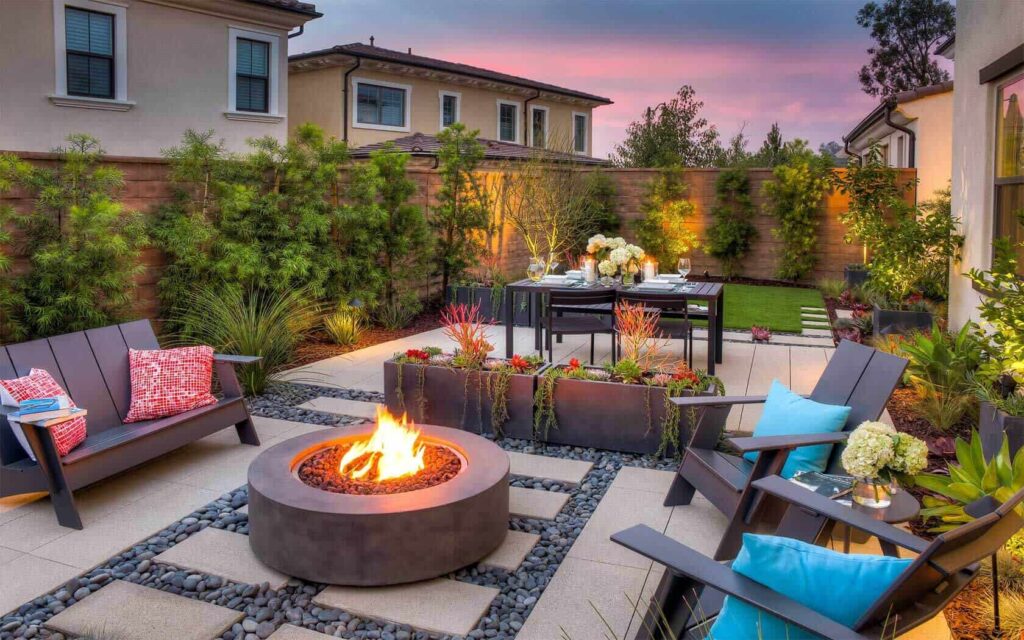 source: mydecorative.com
With personalised lighting, you can add a little ambiance to your patio. We're particularly fans of LED string lights, which are simple to instal, inexpensive to run, and can make even the simplest patio shine. But it is only one possibility! To improve your patio experience, add lights to trees, pathways, steps, or even your pool.
Create A Pergola
A pergola adds a touch of classic style to your patio while also providing much-needed shade. The above lattice produces a dappled sunlight effect, enabling you and your family to enjoy the sun without overheating. Building a pergola may appear difficult, but it is achievable with a little patience and the appropriate equipment!
Framed-In Patio
Consider enclosing your patio with screen walls for the ultimate in prolonging its seasonal use. A screen and roof may be both beautiful and low-profile, while also providing shade and keeping insects away. In warm regions, framed-in patios are an especially desirable feature.