Who doesn't nj things that sparkle? Throughout history, people have been tempted by glittering beads, gleaming gold, and twinkling jewels, giving up land, riches, and even their freedom to get a brilliant trophy. Fairy tales and stories have been spun about mythical gold towns, rulers, and famous sites, appealing to our desire for all things shiny and polished.
Natural beauty often takes our breath away when we explore the world, but a view that glitters golden in the sunlight and makes us gasp in awe is a close second. Most of the time, everything sparkles isn't genuine gold, but there are a few breathtaking sites around the world that are exactly what they appear to be: real gold. Continue reading this information at The Architecture Designs that to find more about these hidden gems.
Shwedagon Pagoda (Myanmar)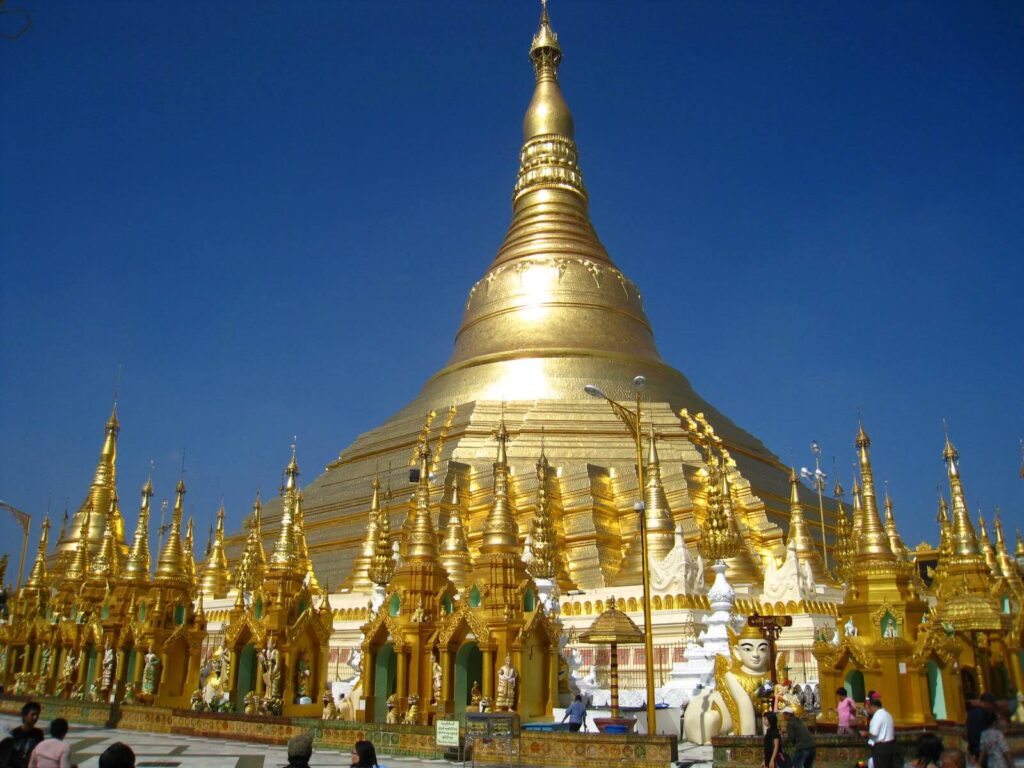 source: yangondaytours.com
This massive stupa is not only the world's largest pagoda and the holiest Buddhist pilgrimage site in Myanmar, but it is also the most valuable man-made structure in the world. This gleaming structure is 367 feet tall in all and is covered with gold, several tonnes of it. However, because the gold has been added over time, no one knows how much gold covers the underlying brick construction. Estimates range from six to sixty tonnes, and a single tonne of gold is worth approximately $45 million.But there's more: the crown is adorned with tens of thousands of diamonds, including a single 72-carat diamond, as well as numerous other priceless gems. It is described as a "Jewel in the Crown." 
Golden Temple (Amritsar, India)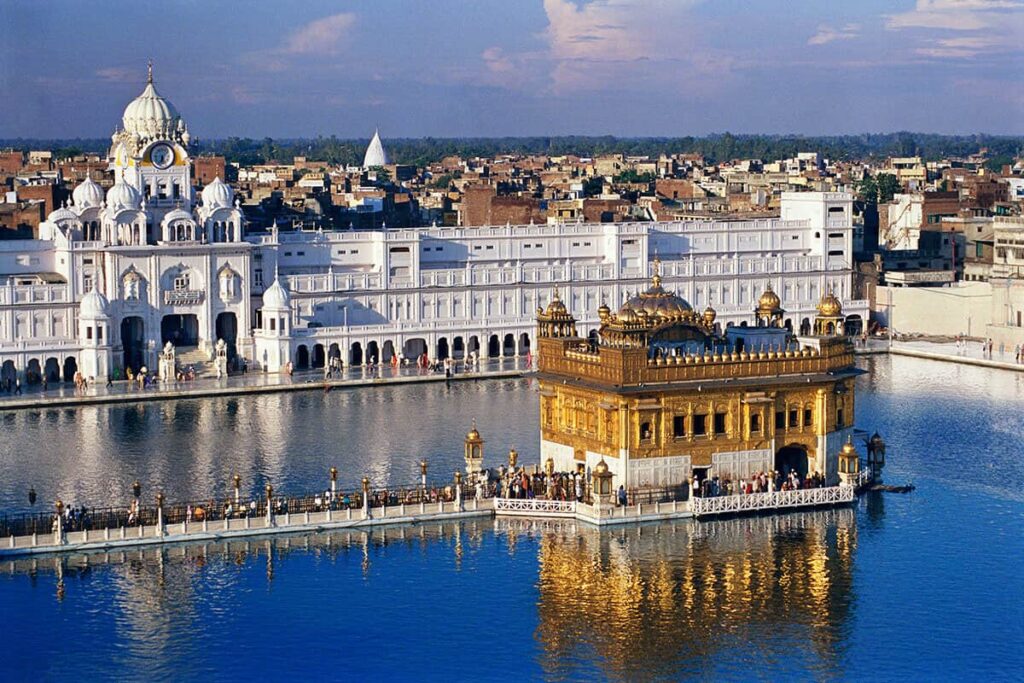 source: sacredsites.com
When discussing the world's most stunning gold monuments, the Golden Temple in Amritsar should not be overlooked. This beautiful monument, also known as Sri Darbar Sahib or Sri Harmandir Sahib, has a gold-covered dome and is a location of spiritual significance for Sikhs. This important pilgrimage site's main structure is a massive gold-plated edifice with entrances facing North, South, East, and West. Around 160 kilogrammes of gold was reportedly utilised to embellish the domes above each of the entrances in 2018. It shines the best at night, with excellent reflections in the water.  
The Museum Of Gold (Columbia)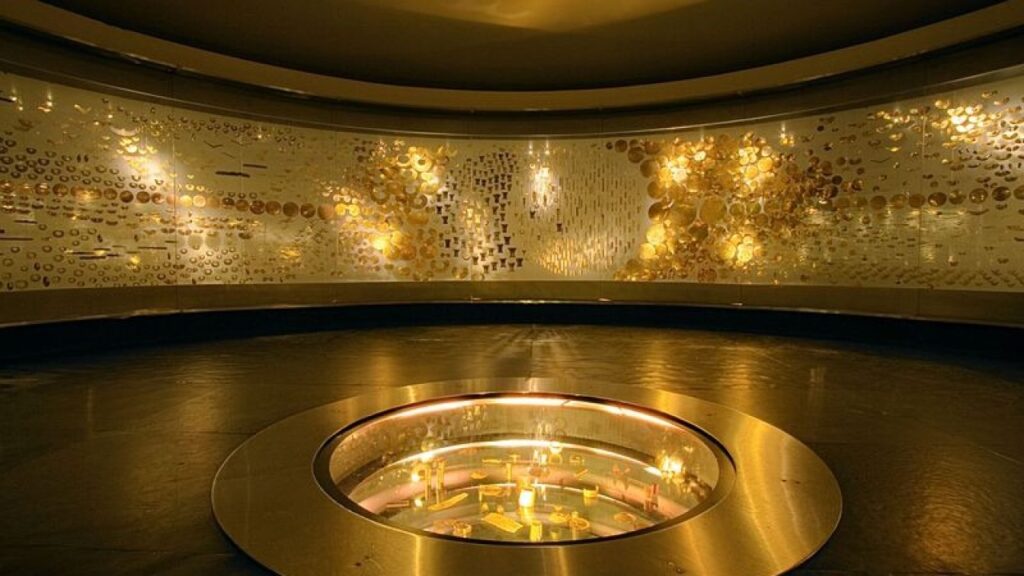 source: thevintagenews.com
This museum has the world's greatest collection of gold artefacts, with over 55,000 pieces of gold, most of which are pre-Colombian antiquities. These are pre-colonial antiquities from a time when Indigenous peoples revered gold as sacred. Objects made of gold can be found here, ranging from daily items like dishes and jewellery to objets d'art like solid gold fish and frogs, face masks, and the incredibly complex Balsa Muisca, a miniature gold raft with figurines dressed in ceremonial clothing. 
The Crown Jewels (England)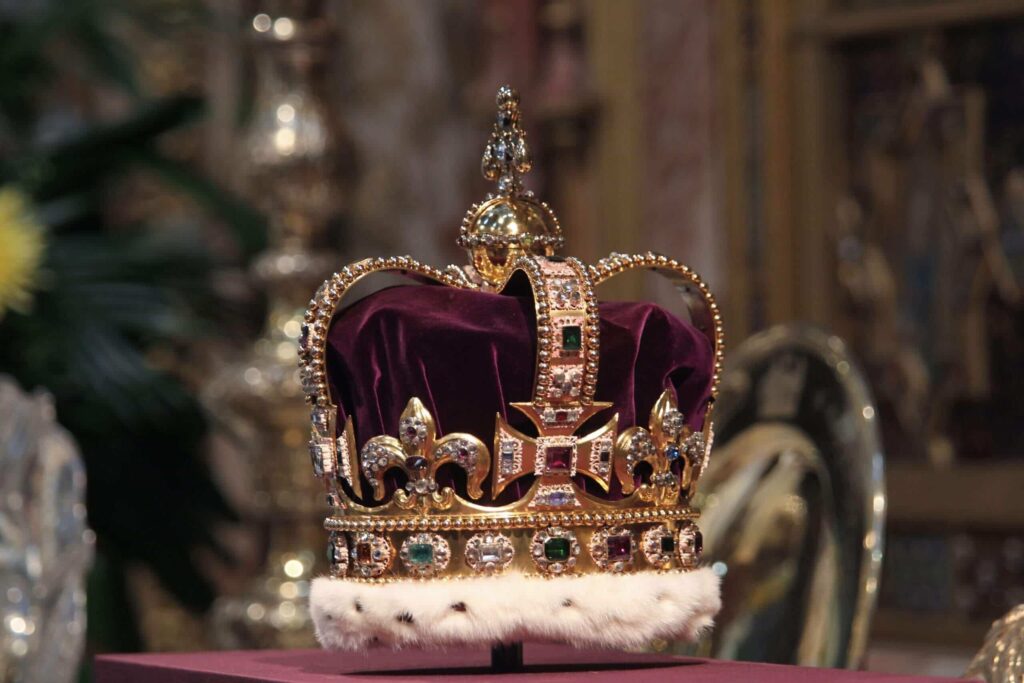 source: rd.com
For the previous 600 years, the royal family has kept its valuables in the Tower of London, which can only be characterised as the finest jewellery box ever built. The collection, which includes crowns, sceptres, and other gleaming items, is not only impressive and historic, but the most incredible aspect is that all of these artefacts are still in use when the occasion requires it. The crown jewels are estimated to be worth £4 billion ($5.5 billion) on a rough scale. Although this slideshow focuses on the gold aspects of the jewels, keep an eye out for the diamond in the Sovereign's Sceptre, which has the world's largest cut white diamond, weighing in at a whopping 530.2 carats!
The Grand Palace (Bangkok)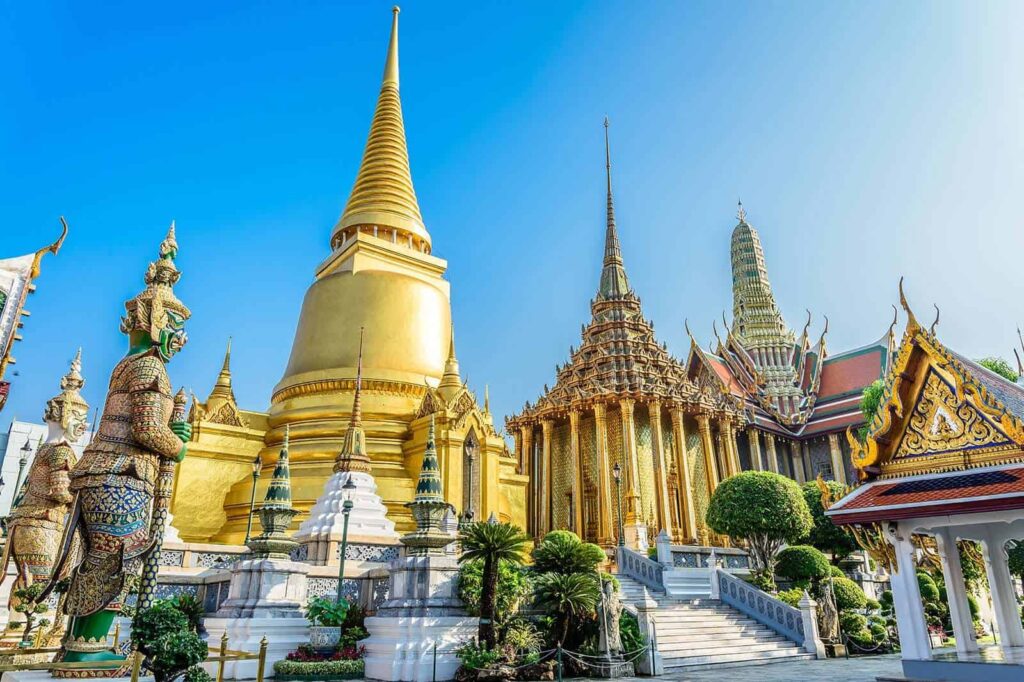 source: hotels.com
The palace and temples that were once the abode of the King of Siam and were used by the royal family and government of Thailand until 1925, are located in the centre of Bangkok, not far from the Golden Buddha. The entire large complex on the banks of the Chao Phraya river dates back approximately 2,000 years, however the Grand Palace was built more recently, in 1782, with a mix of gold-leaf and golden tiles, as well as actual gold statues. 
Hotel Dolce (Vietnam)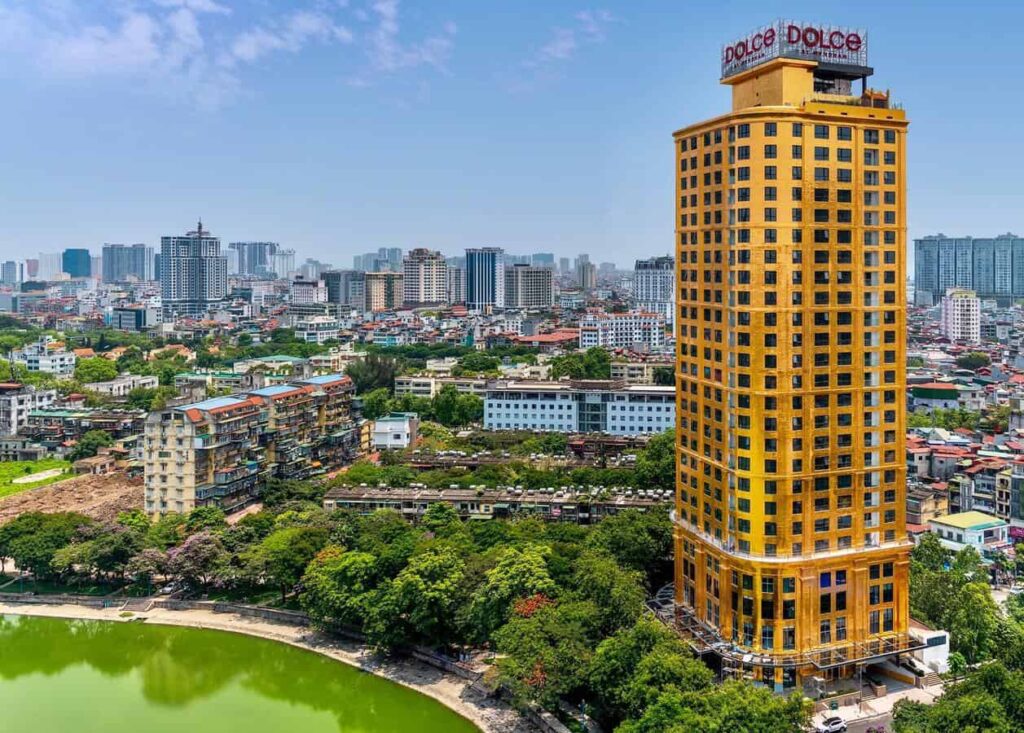 source: luxatic.com
Just when you thought the Gold Drawing Room was opulent, it gets even more so. The first gold-plated hotel in the world is the Hotel Dolce by Wyndham Hanoi Golden Lake. The façade is coated in gold-plated tiles, and the interior is golden. With real 24-karat gold-plated bathtubs, sinks and fittings, door handles, and, yes, toilets. Their 200-square-foot infinity pool has gold-plated tiles and gold showers on the side, and you can even order a gold-leaf-encrusted steak and coffee with gold-plated filters in the café. Is it too much?
The Golden Roof (Austria)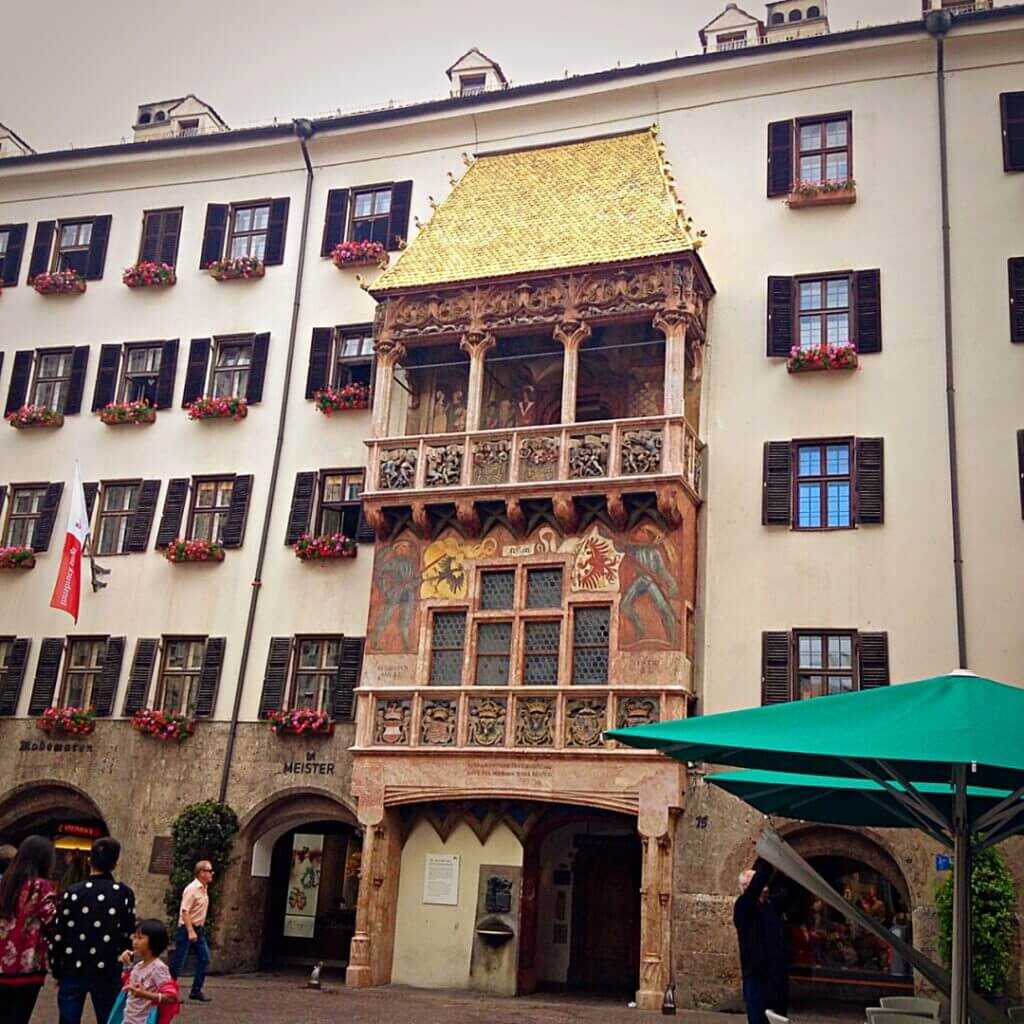 source: krazybutterfly.com
The Golden Roof is a well-known landmark in Innsbruck, Austria. It is the most well-known structure in Innsbruck. The roof is constructed of 2657 golden copper tiles. It was built for Emperor Maximilian I on the occasion of his marriage to Bianca Maria Sforza. This is where the newlyweds would observe social gatherings, sporting games, and other public events that took place below them. Court jesters, acrobats, and dancing would be featured at many of the occasions. This monument's inside is decorated with big paintings and hand painted murals going back to the year 1500.
The Royal Bank Plaza (Canada)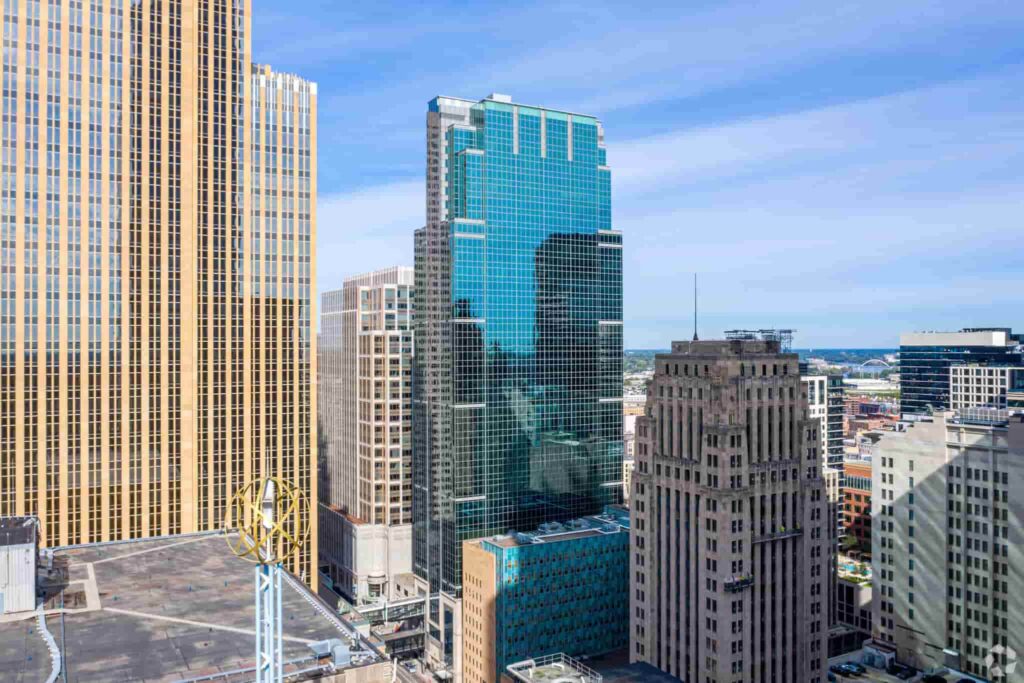 source: brightspotcdn.com
The Royal Bank Plaza in Toronto, Canada is the headquarters of the Canadian Royal Bank, and while this may seem obvious to others. It's a huge matter for Canadians. The golden building is divided by two towers of varying heights: the North tower and the South tower. Although the outside appears to be made of gold, it is actually made of bronze-gold coloured glass with a hint of mild beige granite accents.
The Platform of Arts and Creativity (Portugal)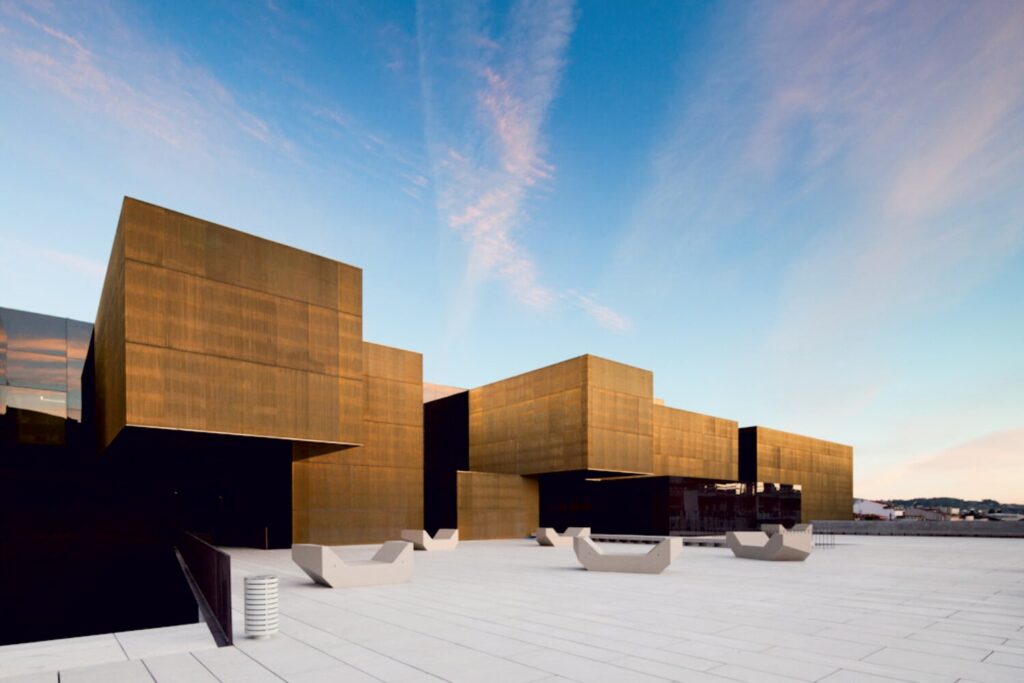 source: pinterest.com
Guimaraes, Portugal, is home to the Platform of Arts and Creativity. The interior structure is divided into three pieces. The first annexe is devoted to workshops, which will assist students in developing various projects. There are also "creative laboratories" where kids can brainstorm and test their brilliant ideas. According to research, there will also be a creative studio for art and performances. As well as a gallery dedicated to the art of Portugal's famed artist, Jose de Guimaraes. Though this architectural structure appears to be composed of gold. The golden colour creative pattern is made up of brass pipes panels. This skyscraper is as beautiful during the day as it is at night. When the panels change colours, it a must-see.
Golden  Frame (Dubai)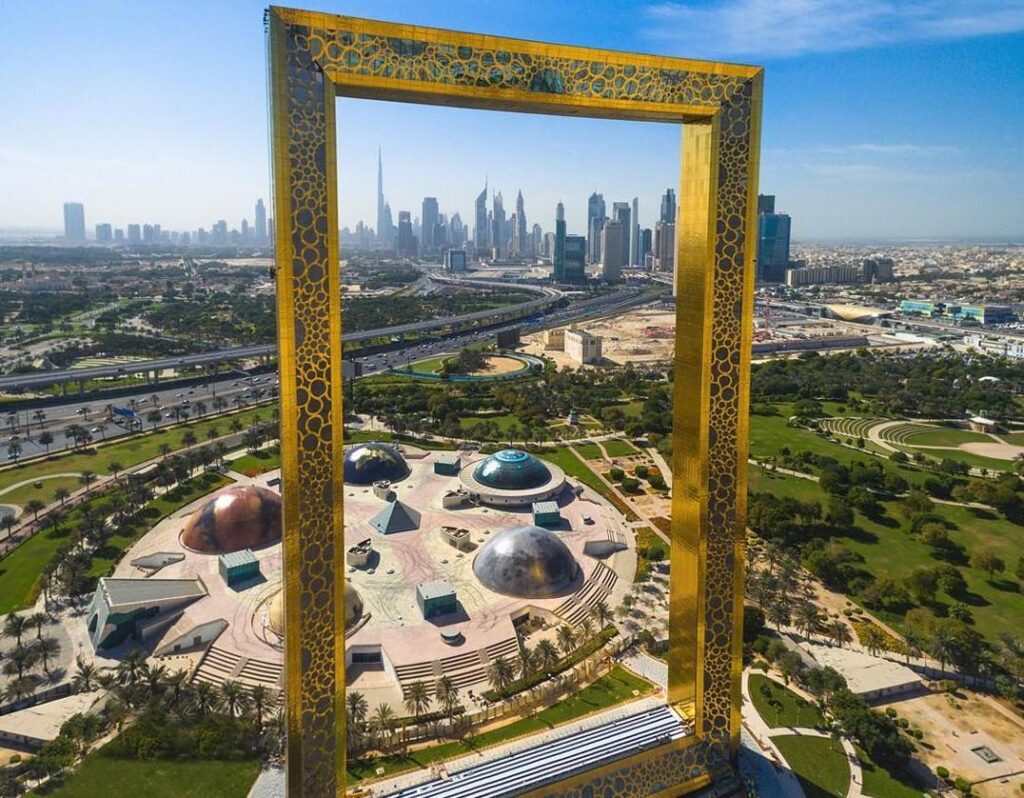 source: dubaiomg.com
Dubai's newest attraction is a 150-meter-high, 93-meter-long golden picture frame. This tourist attraction, which opened just a few months ago in 2018. This can be found in the village of Zabeel Park. Dubai has been constructing new monuments throughout the city in preparation for the 2020 Expo. Which is located in Dubai. Aside from the massive frame, Dubai will also construct a glass bridge just a hop, skip, and a step away.