The very first step to hiring a scissor lift is by first finding a reputable company to hire from. Finding a company that offers plants and heavy equipment is not hard. The hard part is finding a trusted one. This is because there are only a few companies like the Zone Group that you can trust. 
Here are some ways at The Architecture Designs to go about your research;
Get Recommendations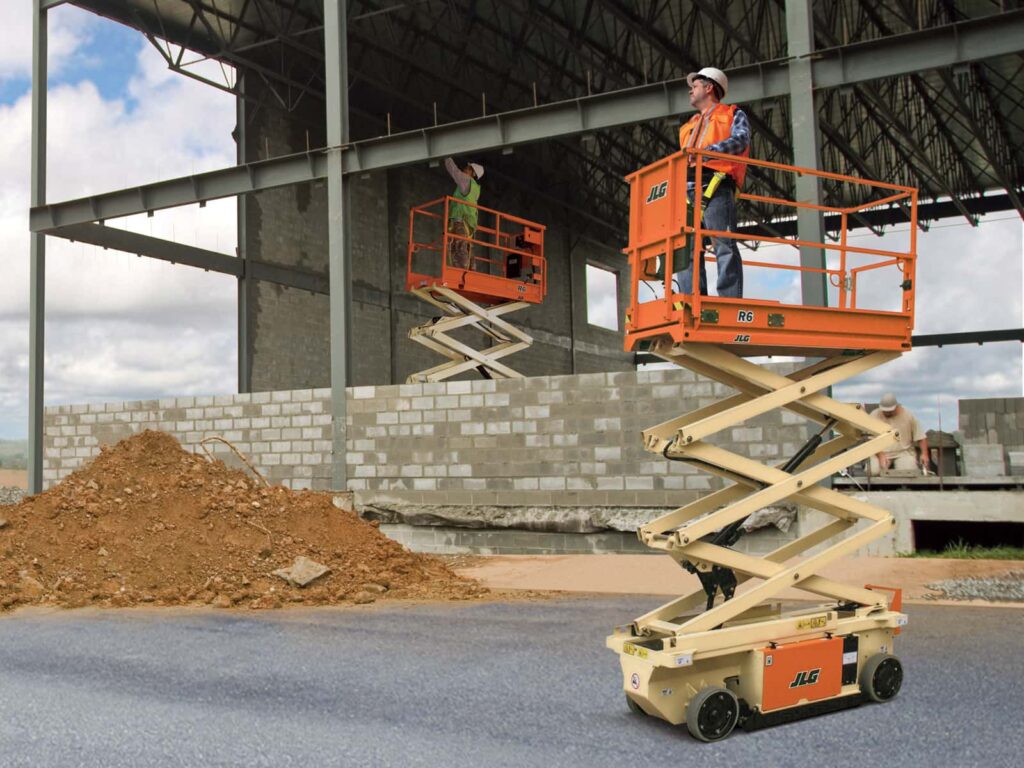 source: toblyblog.com
The first place to start is to find recommendations from people you know and can trust. This may be through your direct networks and personal networks or through other platforms and media. It could be a friend, neighbor, or colleague. You can also find referrals online on different platforms, like social media.
Check Online
Aside from getting recommendations from your personal contacts, you can also check online for these companies. There would always be thousands to choose from. Therefore, the best way to go about it is to list a couple of them and then filter them out depending on your requirements; choose your best. 
Find Online Reviews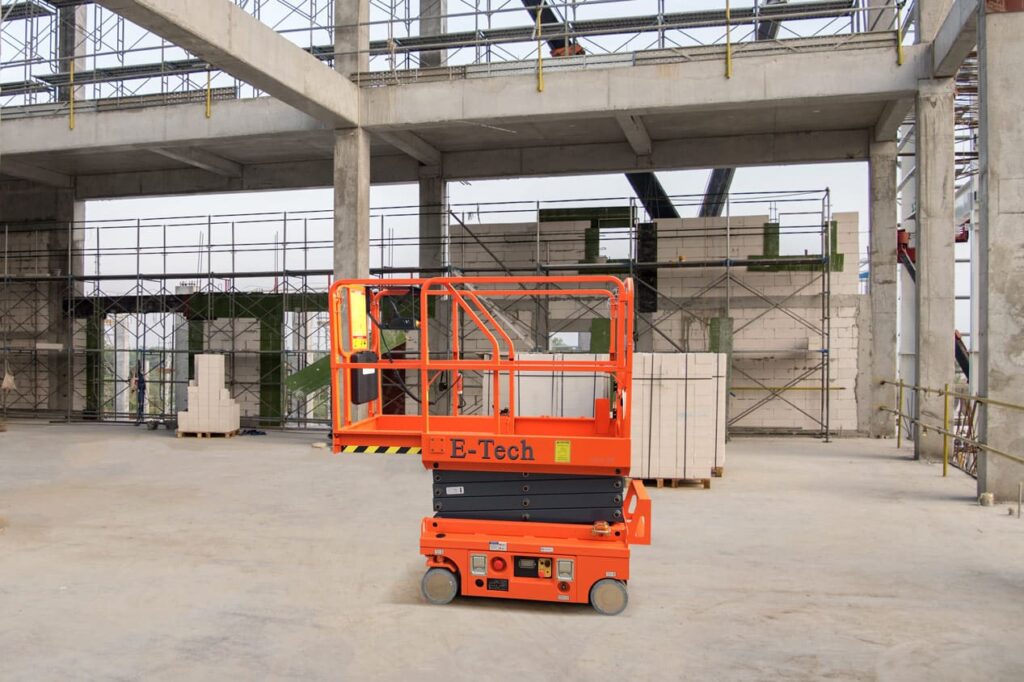 source: adaptalift.com.au
Once you have a list of companies you found online, there are a couple of things you want to check to determine whether it is good for you. The first thing is the online reviews. Find out what type of clients they have had before, and what they are saying about them. Always chose the one with many positive reviews.
Don't Settle for the First
Another secret to finding the best plant and heavy equipment for rent is hopping around before you settle. There are many potential opportunities and great deals you stand to lose just by simply choosing to settle with the very first company you meet. 
Experience and Expertise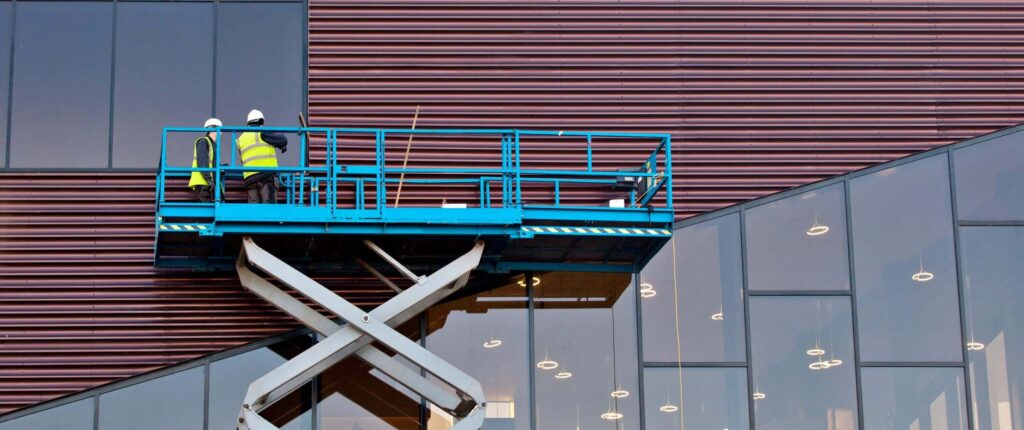 source: thearchitectsdiary.com
You want to choose a company that has the necessary experience and expertise to handle the equipment. This way, it will be easy for them to understand your requirements and for you to understand their policy. This makes work fast and easy for the both of you. 
License and insurance
Licenses and insurance are other factors that the company must possess. The license is to show that they are qualified to carry out their operations and that is permitted in the state. They also need insurance so you know what to do if an accident happens while you are using their plant.
Factors to Consider while Hiring a Scissor Lift
Types of Scissor Lifts 
Once you know what your requirements are, you can now decide what type of scissor lift you need. There are many different types, all of which come in different shapes and sizes and are used to perform different functions. Some of the scissor lift types include diesel, hydraulic rough terrain, electric, and pneumatic. 
Capacity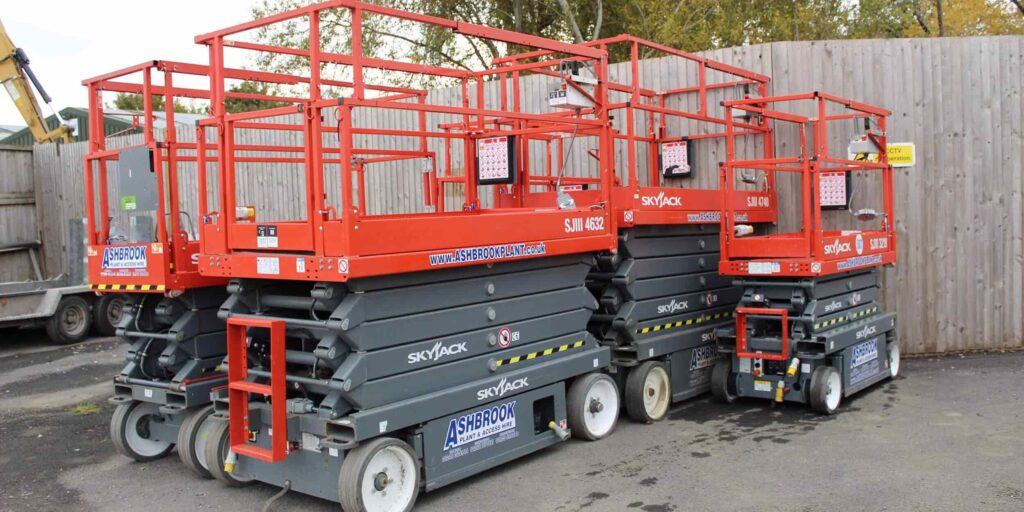 source: ashbrook.ltd
How much weight is the scissor lift going to carry? The capacity is also another factor that determines the type you rent. You don't want to rent one that has too much capacity when you are only going to carry a lighter load. You also don't want to rent one with less capacity.
The Size of the Platform you need
Different scissor lifts come with different platform sizes. This is the surface area you need to step on and place the materials. How large do you want it to be? Once you determine this, you can quite decide the type of machine you want and with what platform size. 
How High
Scissor lifts are generally way better than ladders. Depending on the model of the equipment, they can go to different heights. So, you need to determine how high you will need the equipment for and choose the one that meets your requirements.