Installation of a residential lift can be enjoyable and challenging. The lift's cost, ease of maintenance, security, and aesthetic appeal are just a few considerations that need to be made. 
Due to current regulations on tall buildings, elevators, and escalators, you may be forced to install one. Choosing the perfect lifter for you may prove to be a difficult task. It would be best if you did an extensive study on what you truly need before deciding what lift to put in your building, regardless of whether it is a residence or an office complex. Think about the available space, the building's overall aesthetic appeal, how easy it is to use or run the business, and your budget. Working with a home designer to get the perfect lift for your home is a good idea. Here are a few considerations to bear in mind before making a house elevator purchase:
About Residential Lifts
Elevators in the home are used to move people and their belongings from one floor to the next. Because there are so many different elevators to choose from, finding the ideal one for your home can be difficult. There are several factors to consider while deciding on the best accessibility system. Residential elevators can be driven in a variety of ways:
Stairlift Platform
Platform stairlifts are made to carry people together with their mobile devices, such as wheelchairs and walkers. A platform stair lift is usually used to access an otherwise inaccessible place. The stairway's path is replicated in the platform lift. Platform stair lifts are available in both straight and curved designs. Platform stair lifts can be put indoors and outdoors, making it easy for anyone with a wheelchair to get around their property.
Platform Lift with Enclosed Shaft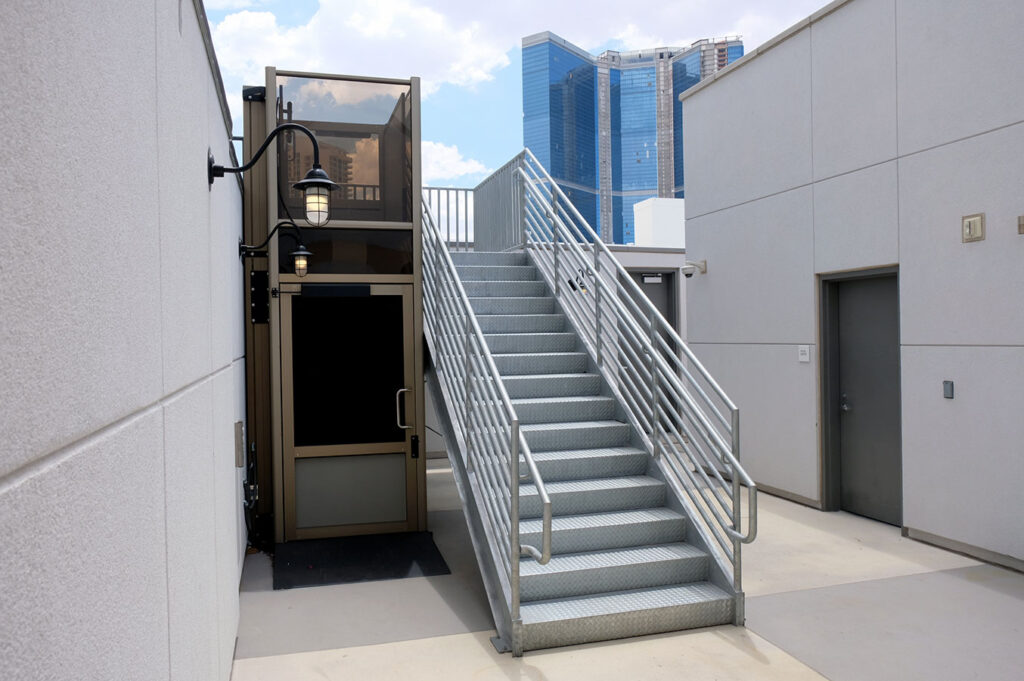 source: pinterest.com
An enclosed shaft lift comprises a platform or cabin that ascends and descends within a vertical shaft. The elevators you can see at your neighborhood shopping mall are comparable to an enclosed shaft platform lift. On the other hand, residential platform lifts are often slower than those used in commercial buildings. Hydraulic and traction drives are two of home elevators' most common drive systems. Since they come in various styles and dimensions and can carry groceries, clothing, furniture, and wheelchairs in addition to people, they are a popular option for increasing house accessibility. Covered shaft lifts come in various varieties when transporting loads weighing 250–750 kg, traveling at a speed of 0.2–0.3 m/s, and reaching heights of up to 10 meters.
Vertical Platform Lift
An alternative to using stairs is installing a vertical platform lift. These lifts are similar to platform stair lifts and can be used in the same situations. Vertical platform lifts proceed in the same direction as ordinary lifts rather than following the path of a stairwell. A wheelchair, walker, or mobility scooter can all be transported using a vertical platform lift. Vertical platform lifts from Axis Lifts are available in 1m and 2m lengths, making them suitable for indoor and outdoor installation.
Factors To Consider When Choosing The Right Lift For Your Residential Property
Understand Your Surroundings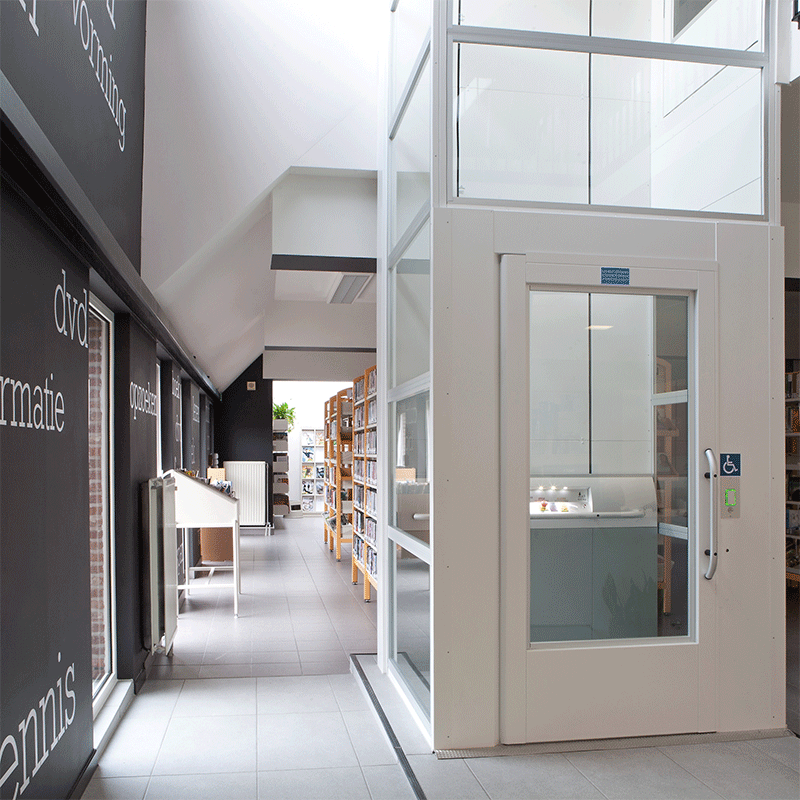 source: nichelifts.com
When deciding where to put the elevator, think about how you will get in and out of it. The elevator must be practical and spacious enough to house the drive machinery. Remember that some modern elevator designs don't need a machine room. Due to the reinforced structure and extra space, homeowners frequently opt to install a home elevator close to the stairs. Homeowners can install an elevator almost anywhere in a brand-new home. Retrofitting a residential elevator into an existing home may present some foundational and space challenges. We'll assist you in finding a solution in any case.
Pick A Design That Complements The Appearance Of Your House
Lifts are a significant piece of equipment intended to carry you to various floors of your home securely and dependably. Today's elevator and lift designs can meld perfectly with your home's interior decor. To get some ideas and get a better idea of what one might look like in your home, look through a list of residential lifts and decide on one. The residence is finishing, such as the painting, the type of designs such as the floor tiles, roofing, doors, windows, and walls. Standard designs are coming up daily, so you must keep tabs to understand the new trends.
Choosing The Lift's Location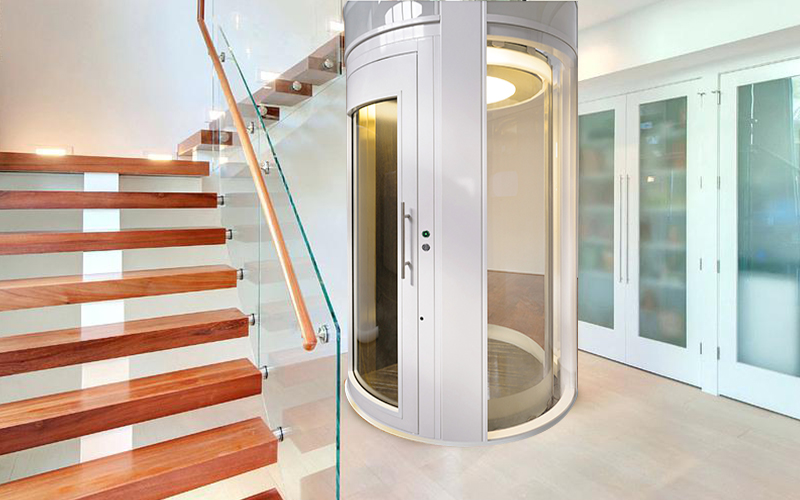 source: jetelevator.com
Before choosing a lift for your home, you must decide on a suitable site for its installation. You can choose a place that offers the most practical means of transferring between floors by considering how your home is laid out and where you frequently pass through it. This is performed predominantly during construction. Typically, a hydraulic lift for a residence is constructed within a shaft within the structure's framework. You will find that these lifts are preferable to others because they use counterweights and have smaller piston requirements. This facilitates the concealment of lift-related equipment. When installing a lift in your home, you must ensure that it has the correct appearance to blend in with the décor. For instance, if you want to build the elevator near the stairs, ensure sufficient space for passengers to access and depart the lift.
Maintainance 
How much time do you have to work on your elevator, and how committed are you to regular maintenance? We pose this question because some elevator models need more maintenance than others. Maintenance includes cleaning and replenishing fluids, inspecting cables, moving components, and machine rooms for corrosion and rust, and ensuring everything is functioning properly. Some models must be checked for maintenance yearly, while others require very little care. You would be right if you assumed that hydraulic and vacuum types require less maintenance than conventional cable-driven elevators. Therefore, cable-driven may be ideal for you if upkeep doesn't worry you and you enjoy the old aesthetic. On the other hand, we advise using a vacuum elevator if you want a model that requires very little maintenance.
Make a Drive System Selection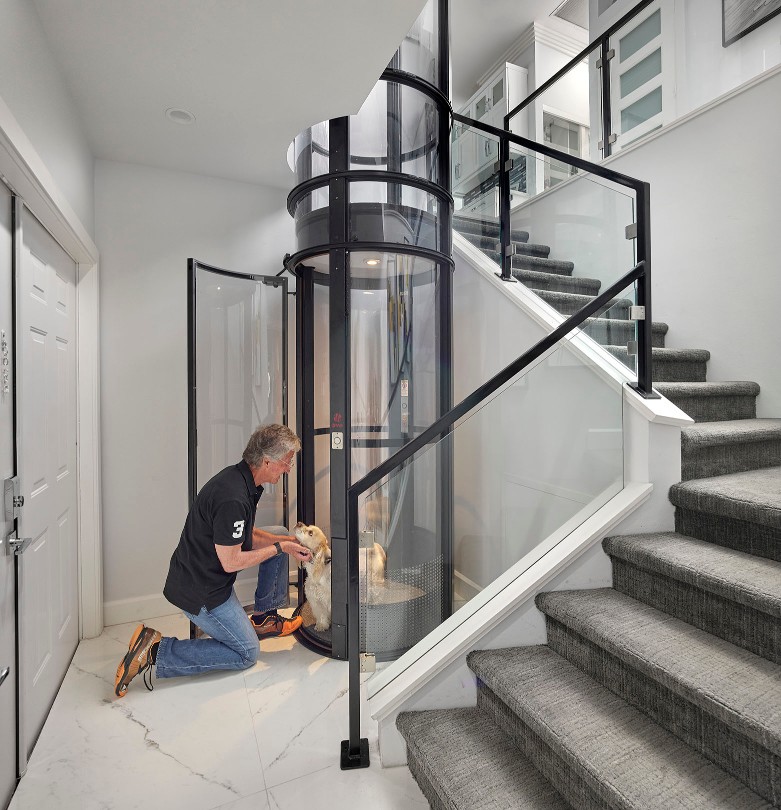 source: vacuumelevators.com
 This decision might be made easier by consulting an Inclinator dealer near you. You need to ensure that the drive mechanism has enough room to operate. Take accurate measurements of the available area before making your final decision so that you may use them as a guide. Likewise, figure out the absolute greatest distance you require. For example, Machine-room less cable drum system travels 40 feet, whereas cable drum and hydraulic systems may travel 50 feet. The shaft mechanism, located at the top of the machine-room less cord-drum system,  does not necessitate its room. Consider this if you have a lot of vertical space.
Additionally, it offers the minimum required distance between floors, allowing you to place it in a divided home's lofts. You may want to look into these options to save space in the shaft but still want to use hydraulic or cable drum elevators. Hydraulic house elevators from Inclinator use less fluid than those from other manufacturers. The cable drum system provides the adaptability for a smaller, 12-square-foot lift with a 500-pound capacity. Because the elevators can only hold 1,000 pounds, they require only a 6-inch pit depth instead of the 10-inch pit depth required by the larger elevators.
Whatever driving system you select, you will receive a microprocessor that will accurately inform you of any systemic issues and what they are. These three drive systems also provide redundant safety features, ensuring that the operation will continue even in an emergency. In the event of a power outage, emergency illumination and a different battery that slowly lowers the elevator to the ground turn on. This sturdy monorail system elevates the base of the lifting mechanism.
Residential Lift Safety
Safety components: It should preferably have protections such as;
Handrails: By providing a safe object to hold onto, handrails assist you in keeping or regaining stability. They are advantageous for anyone who requires help maintaining balanced and are straightforward yet vital.

Interlocks; For the door to open, a lock and keeper bracket are used, and they must be attached. Most of the time, these parts are connected digitally, but a key can also be used to operate them physically.

Gates should be small and light enough to be transported in the lift. The lift will remain in position until everybody is safely aboard since it is intelligent enough to know whether it is open, closed, or blocked.

Residential lifts have reduced LED lighting and indicators. When the lift moves, they'll switch on and become brighter than conventional illumination. You can set up your lighting to ensure optimum visibility and lower the chance of tripping.
Additional add-on components that are optionally available provide greater comfort and safety to suit your preferences. These qualities consist of:
A speakerphone in the cab of your elevator

Automated gates and doors
What Is the Installation Time for Residential Lifts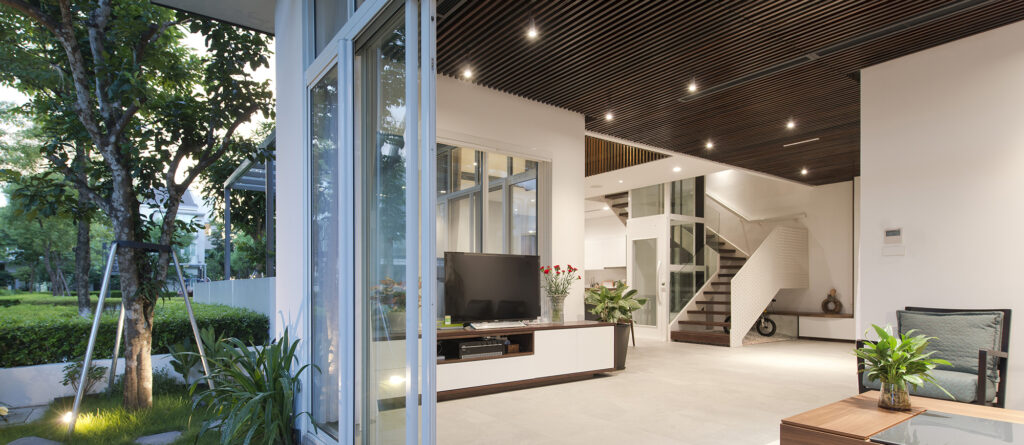 source: pinterest.com
A home elevator can typically be purchased and installed in One week. There is much more work involved in installing an elevator in a home than in installing any of the other types of lifts. It's possible that an elevator won't be completed in time for your project if you require a quick solution.
Steps To Take to Install a Residential Lift
Working with knowledgeable residential lift professionals will make home lift installation simple. Luxurious residential lifts are installed in various ways, depending on the project's specifics.
With the assistance of a knowledgeable elevator dealer, select the style of home lift you like.

To decide where the elevator should be placed, an architect or engineer would be in a better position to advise you.

The lift colors and other features are adjustable.

Certified technicians prepare the site of the lift.

A lift shaft is installed if one is required.

The lift has been fitted.

The elevator is examined to verify that every installation and construction complies with local and federal regulations.
Checklist For Installing A Residential Lift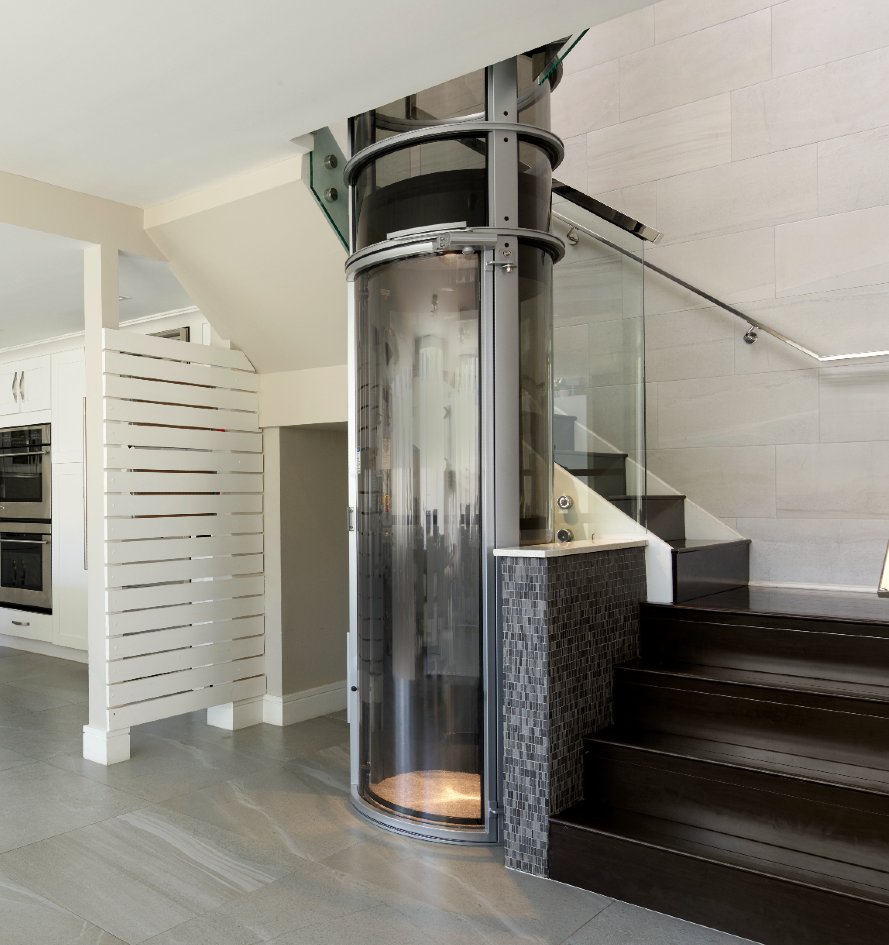 source: vacuumelevators.com
The residential lift dealer will handle most installation-related tasks, and the process typically takes 5 weeks from when you place the order. You may effectively communicate with a contractor by using this installation checklist to assist you in better understanding what goes into a residential lift:
There should be no wiggle room when it comes to the dimensions of the hoistways.

Before the installation begins, ensure all electrical requirements have been met.

Eight-inch depth is required for elevator pits.

Each piece of wood frame blocking must comply with applicable building codes.

When selecting an elevator, ensure the pits can bear the impact load.

Unless municipal standards specify, machine rooms are normally four feet by four feet.

All appropriate safety precautions must be taken during the installation process.

Lift gates must be positioned no more than four inches from the entrance of the landing.
Conclusion
Before you can build a lift in your multi-story building, you need to know everything there is to know about its dynamics. Install a residential elevator to modernize your house and make it easier to get around. Since there are so many different types of residential elevators, finding the right one can be time-consuming and frustrating. There are a variety of factors to take into account when deciding on the best accessibility system. Consider the cost, the required maintenance, the level of safety provided, and the property's location. An elevator's convenience and ease of use are often strong arguments in favor of installing one in the next building you construct.