Every person may define coziness and comfort differently. However, most of us can immediately tell if a place has that inviting feel or is rather uninspiring. Do you have a patio but don't feel a desire to spend your time there? The space may not appeal to you because something is missing. How can you improve your outdoor space so you can spend more quality time outside with your family and friends? 
In this article, we'll discuss some ways to transform your patio into a cozy and comfortable space.  
Find the Right Outdoor Furniture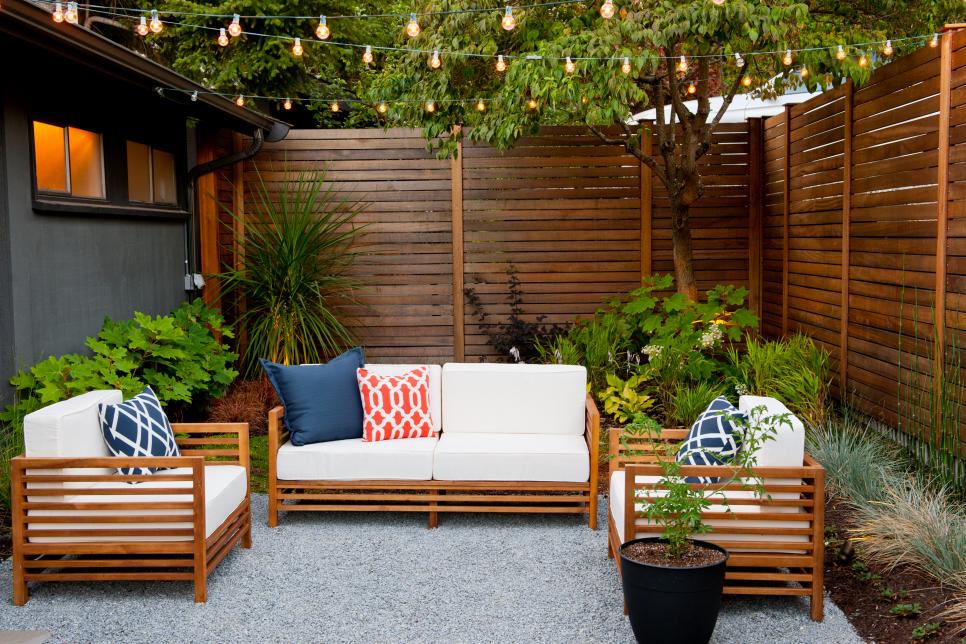 source: hgtv.com
Creating a comfortable seating area should be your main priority because the right patio furniture will bring comfort and function to the space. Lounge chairs, sofas, bean bags, ottomans, hammocks, and hanging chairs are all excellent options. 
If buying new furniture is not an option, consider upcycling old items around the house. Paint your old furniture and add some brightly-colored cushions and blankets. Just changing the setup of the seating area can make a difference in how the space looks. 
Add Protective Cover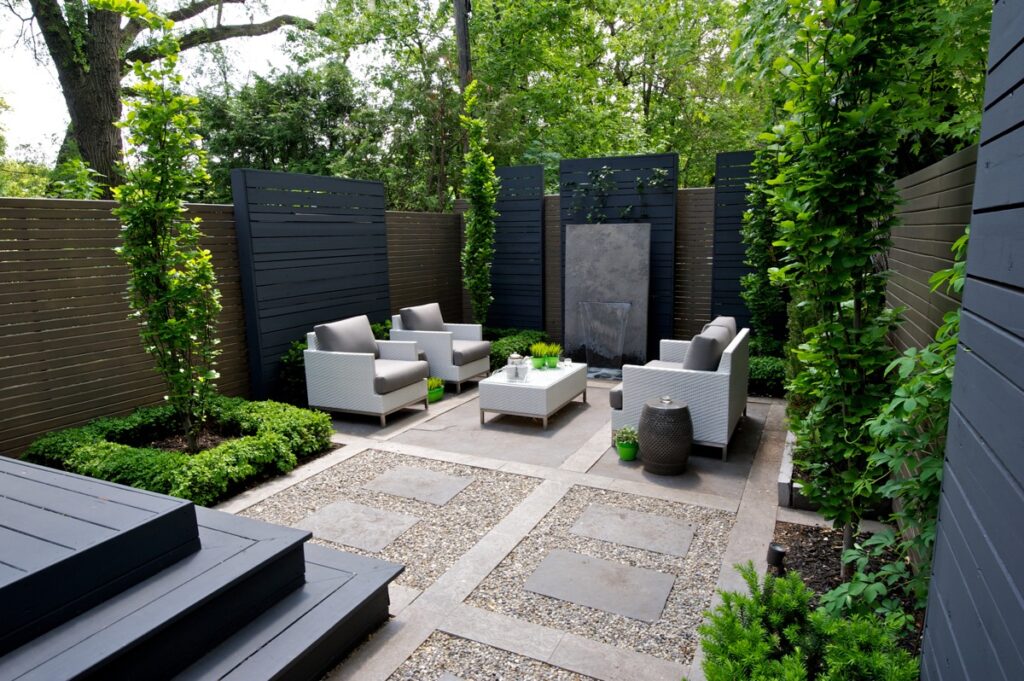 source: home -designing.com
Rain, wind, and scorching heat can stop you from enjoying your patio as much as you'd like. Protecting the patio from the elements is very important. With the right cover, you'll never worry about heat or rain ruining your outdoor party or damaging your beautiful furniture. 
Patio covers create shade and make a space look cozier through their design. Covering the patio will allow you to hang out there whenever you want for as long as you want, so it's one of the best ways to improve your comfort. Vinyl patio covers are a popular option because they're affordable and durable. There's also great versatility in terms of colors and styles. 
Build Green Walls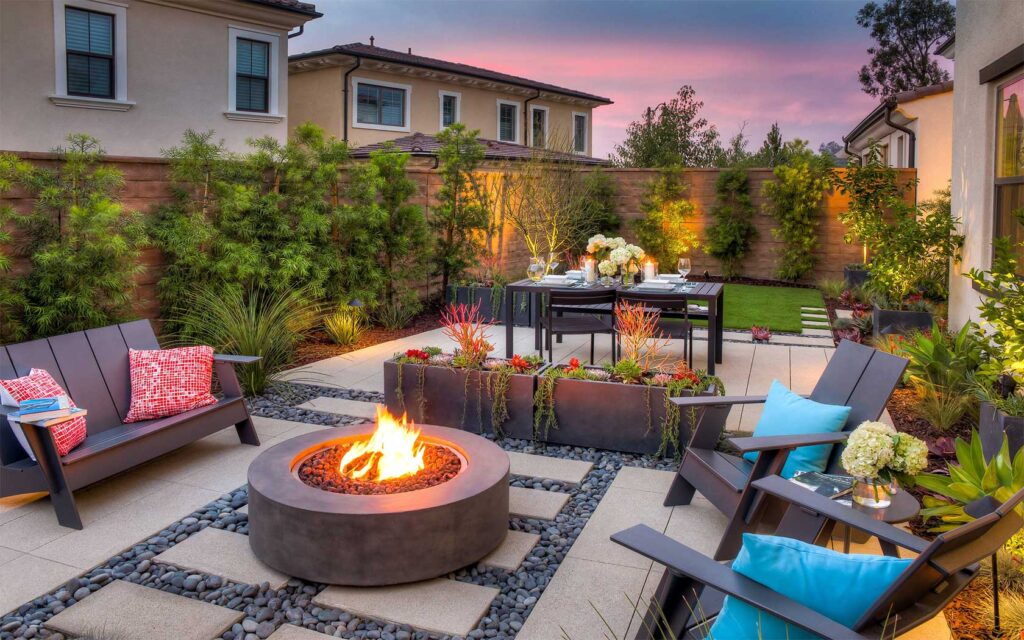 source: mydecorative.com
Outdoor living walls are popular and for the right reasons. They can beautify a space and provide shade and privacy. There are many ways to build a green wall, so you will find many tips if you're interested in a DIY project. You can create a simple living wall by installing a trellis and buying some climbing plants. The plants will grow around the trellis and transform it into a wall of lush greenery. 
If you're not ready to tackle a DIY project, you can directly buy a living wall system for your patio. Artificial living walls are also a good option. 
Add A Fireplace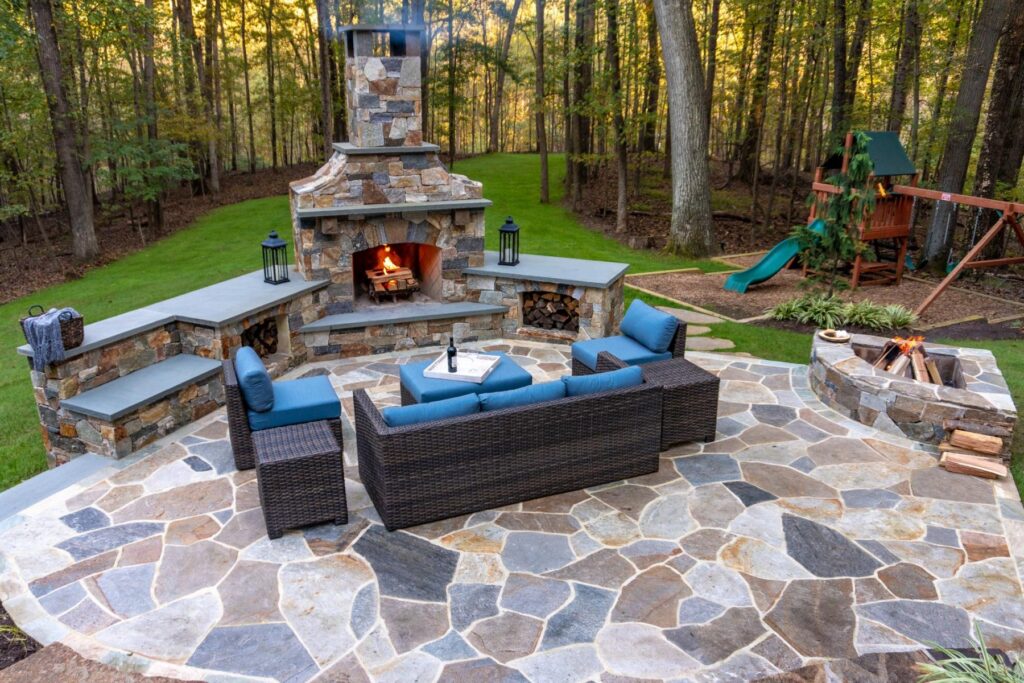 source: absolutescapes.com
An outdoor fireplace can completely transform your patio, becoming the focal point that ties everything together. Not only does it have a great visual impact, but it's a practical element. It adds warmth and light to the space, improving the ambiance. Having a fireplace means you can use your patio for a much longer part of the year, and you'll be able to spend your Halloween around the fire comfortably. 
Many homeowners worry that fireplaces are hard to maintain. However, modern models have great insulation and are easy to use and keep clean. 
Final Words
Refreshing your patio is an excellent decision that will raise your quality of life. A few key upgrades can significantly elevate the space, improving functionality and aesthetics.